Canvass KL: Harnessing Malaysia's harvest with Nordic know-how, natural fermentation & nobility in sustainability
May 28, 2023
---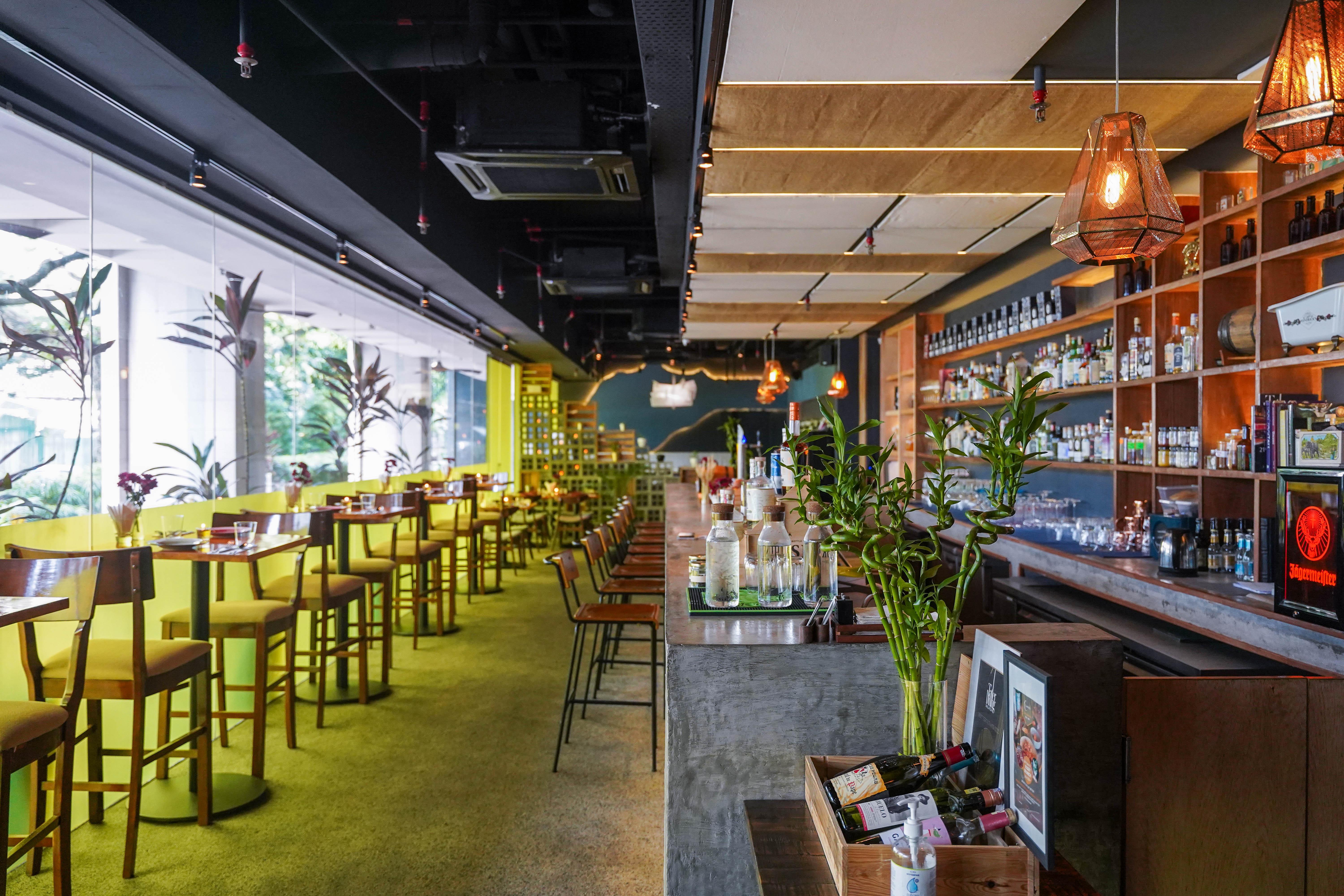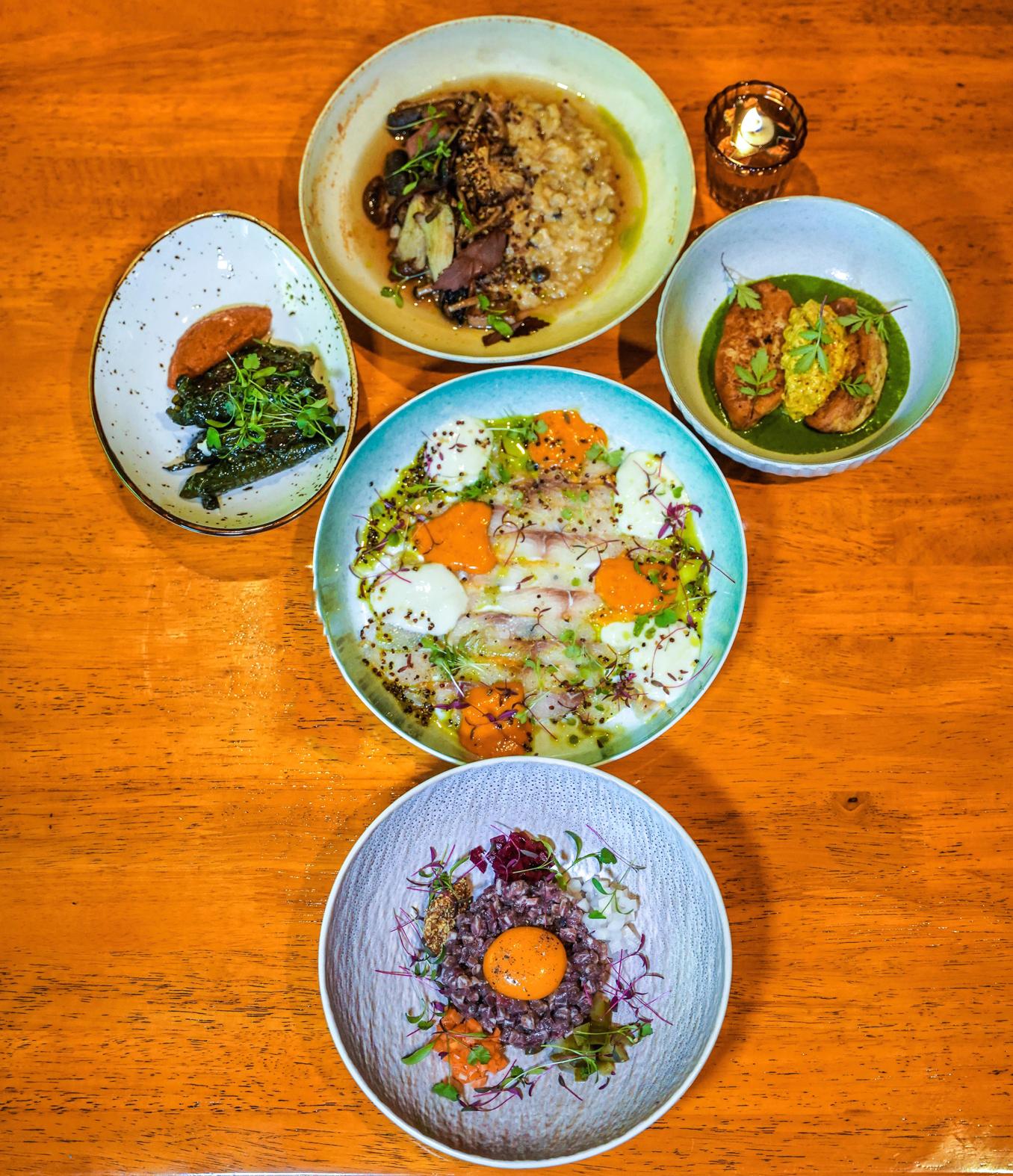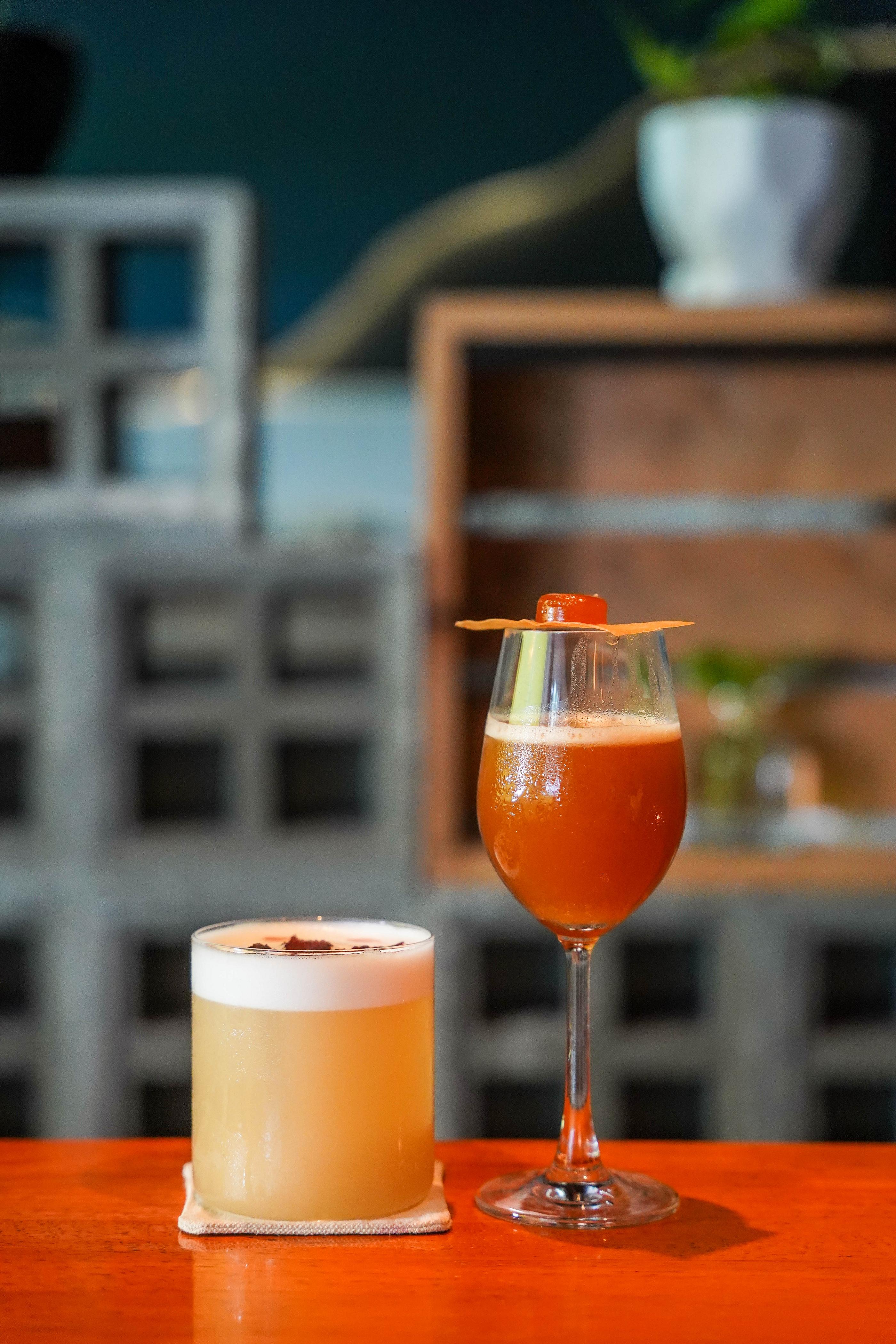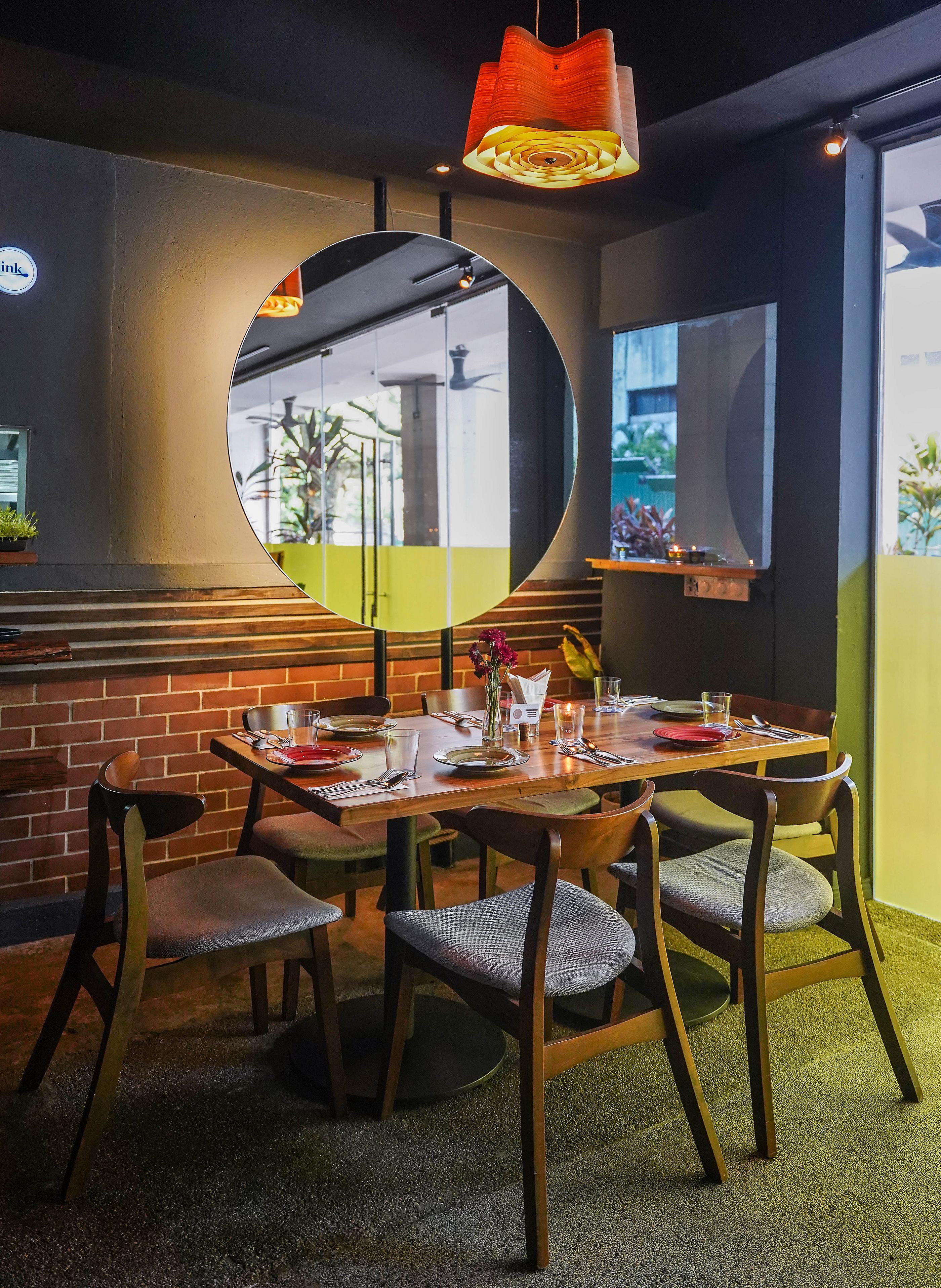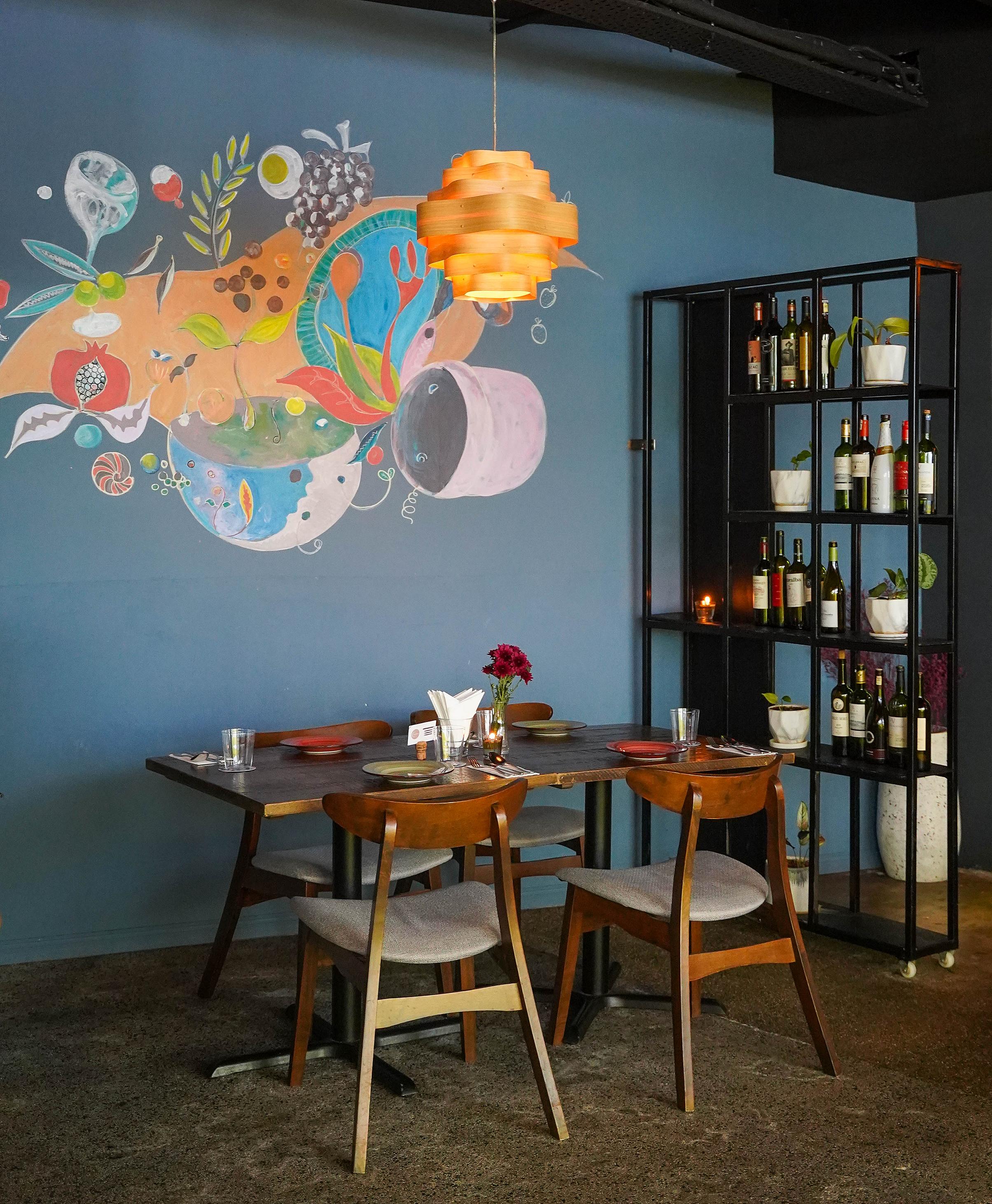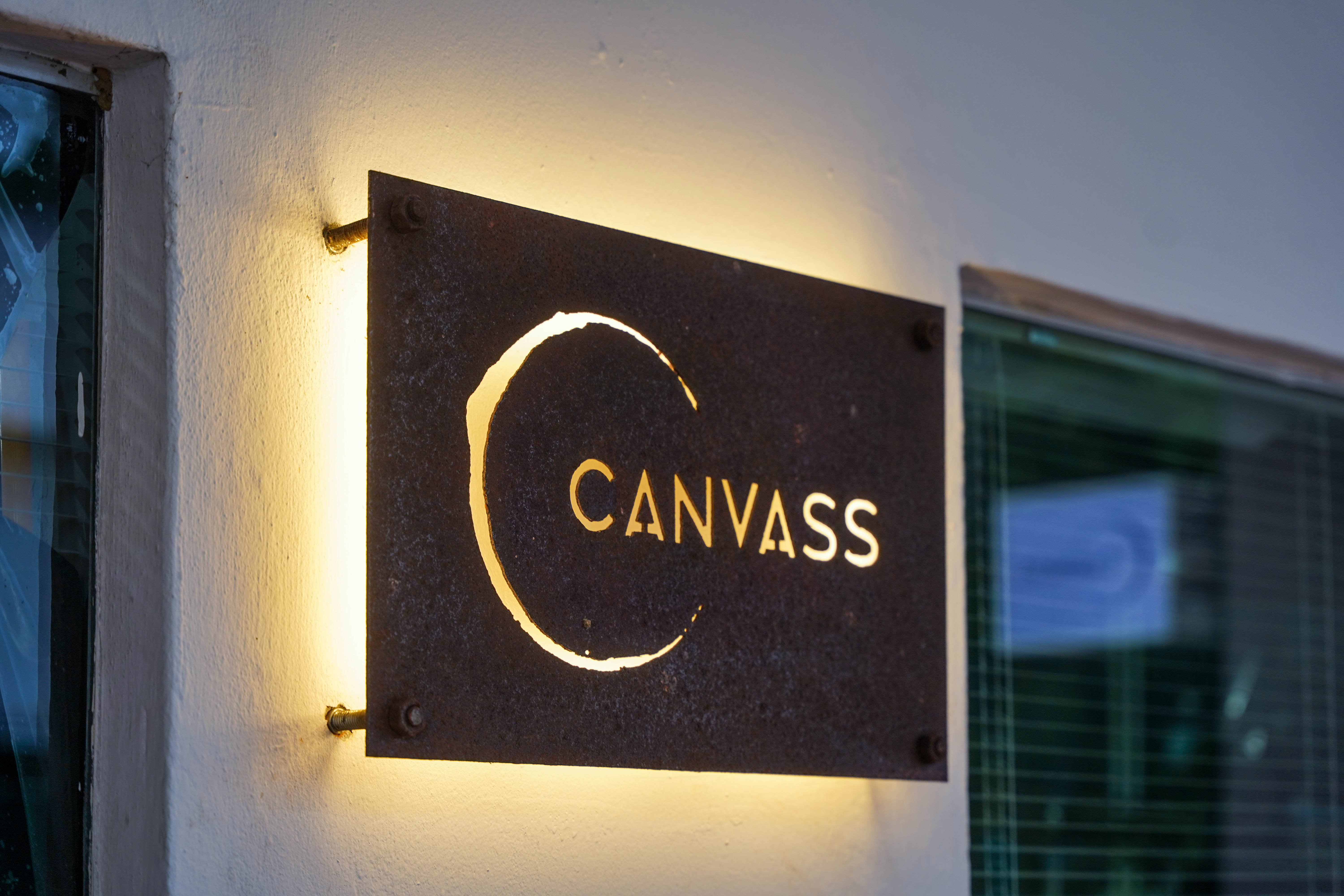 It's been nearly one full year since Canvass moved to Bukit Bintang's Bedara Road. But it feels like a lifetime since this remarkable restaurant first launched in 2020, instantly becoming one of KL's most distinctive dining destinations.
Every encounter with Canvass is a journey of fresh discoveries, courtesy of its founder M.I. Rony and his terrific team.
It blends noble, naturalistic and Nordic philosophies in a kitchen and bar that harness the harvest of local farmers and fishers, from the velvet apples of Janda Baik to golden pomfret from the Malacca Strait.
It works to keep customers healthy, boosting wholesome ingredients with gut-friendly fermentation and banishing refined sugar from its cooking and cocktails.
It strives for maximum sustainability and minimum waste, using byproducts like pumpkin skin and the discards of everything from sweet potatoes to beetroot, ginger to turmeric for beverage syrups with inherent enzymes.
It pushes the boundaries of what one menu might comprise - the creative selection embodies biodiverse bistronomy, spanning 40-hour spelt sourdough bread to Malaysian-inspired chicken mousse bundled in kaduk leaves to Danish-style fiskefrikadeller, each encapsulating Canvass' ethos with patient fermentation and painstaking pickling.
Canvass is a one-of-a-kind venue that does things the right way, even when it's the hard way.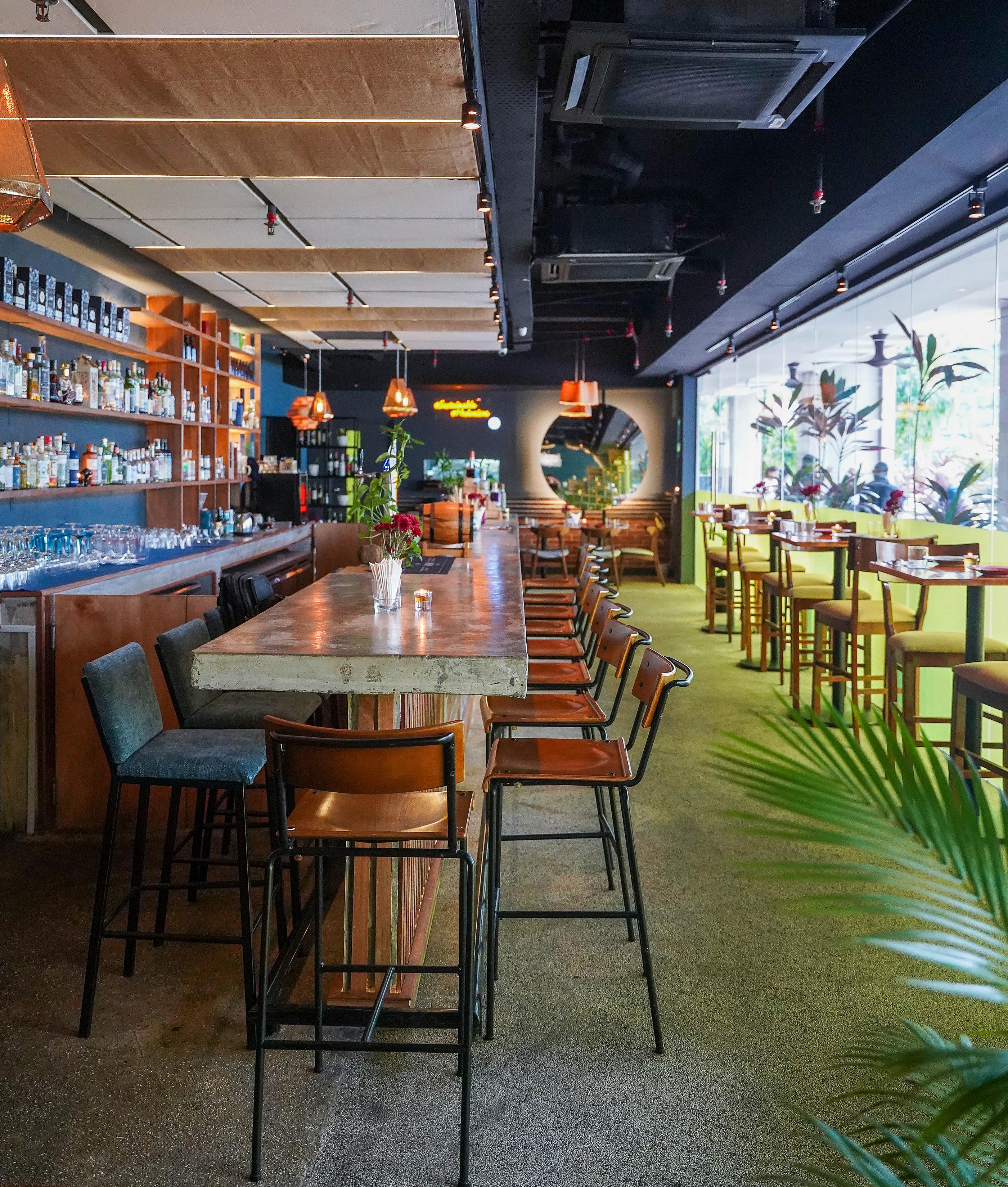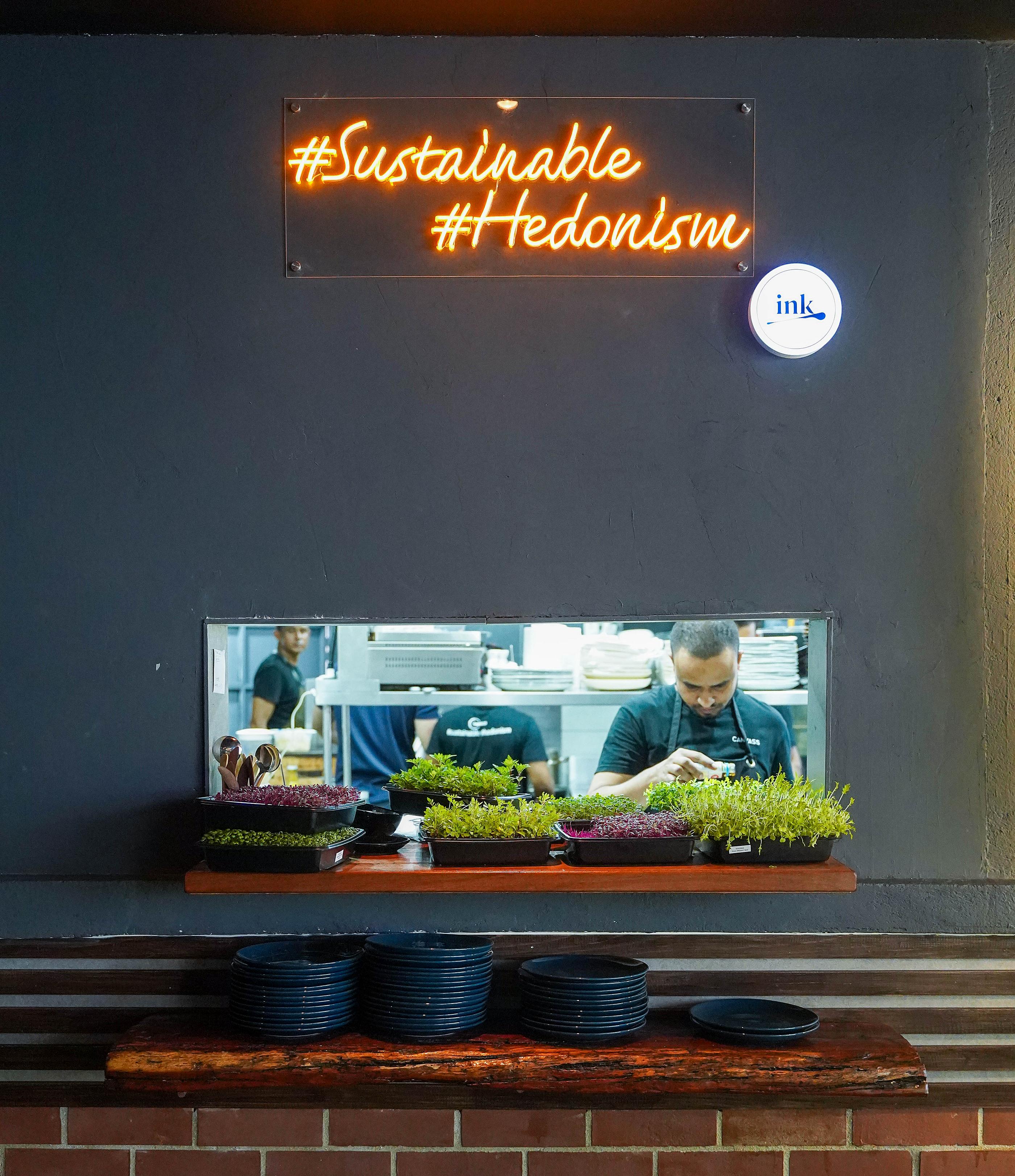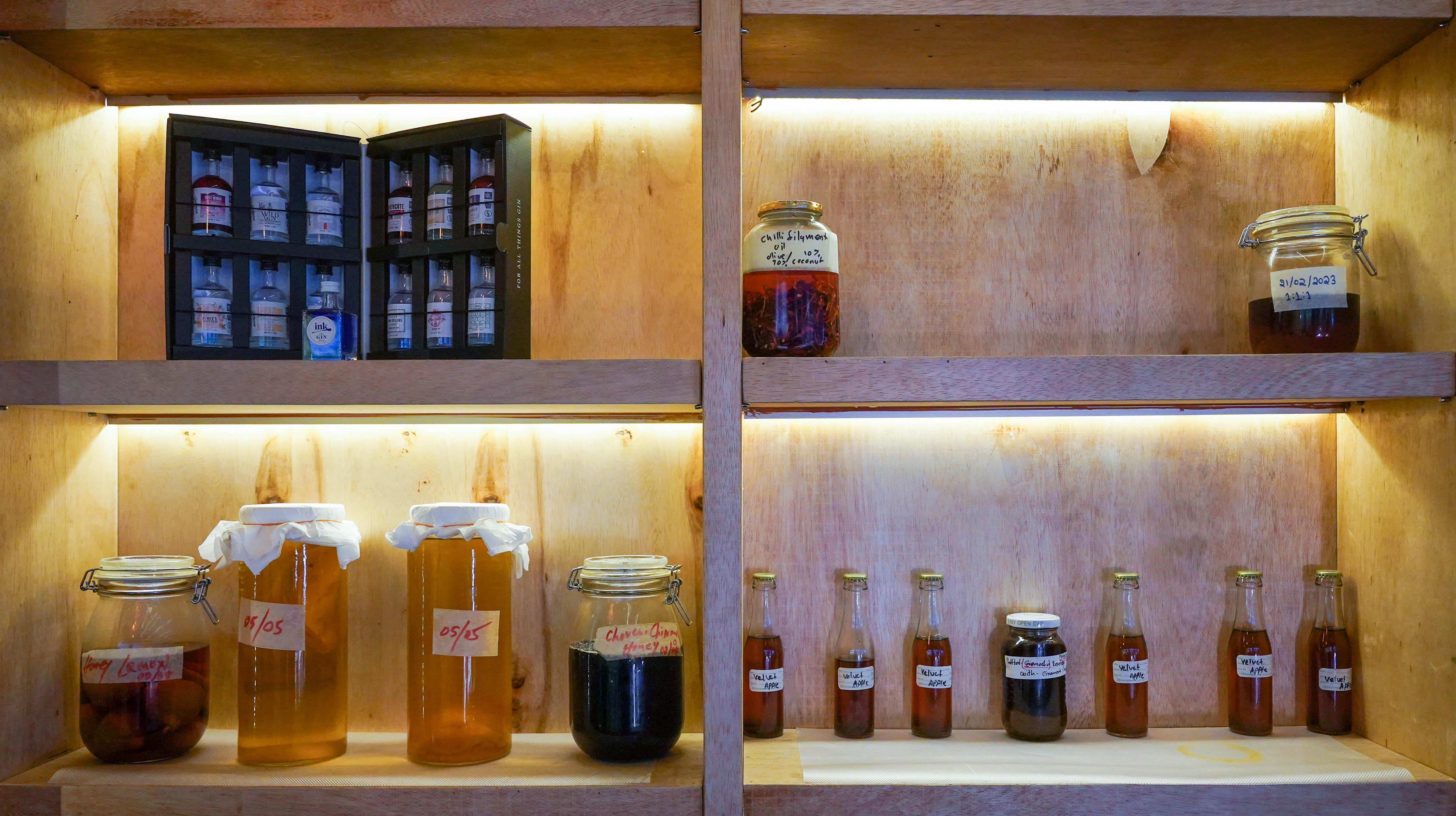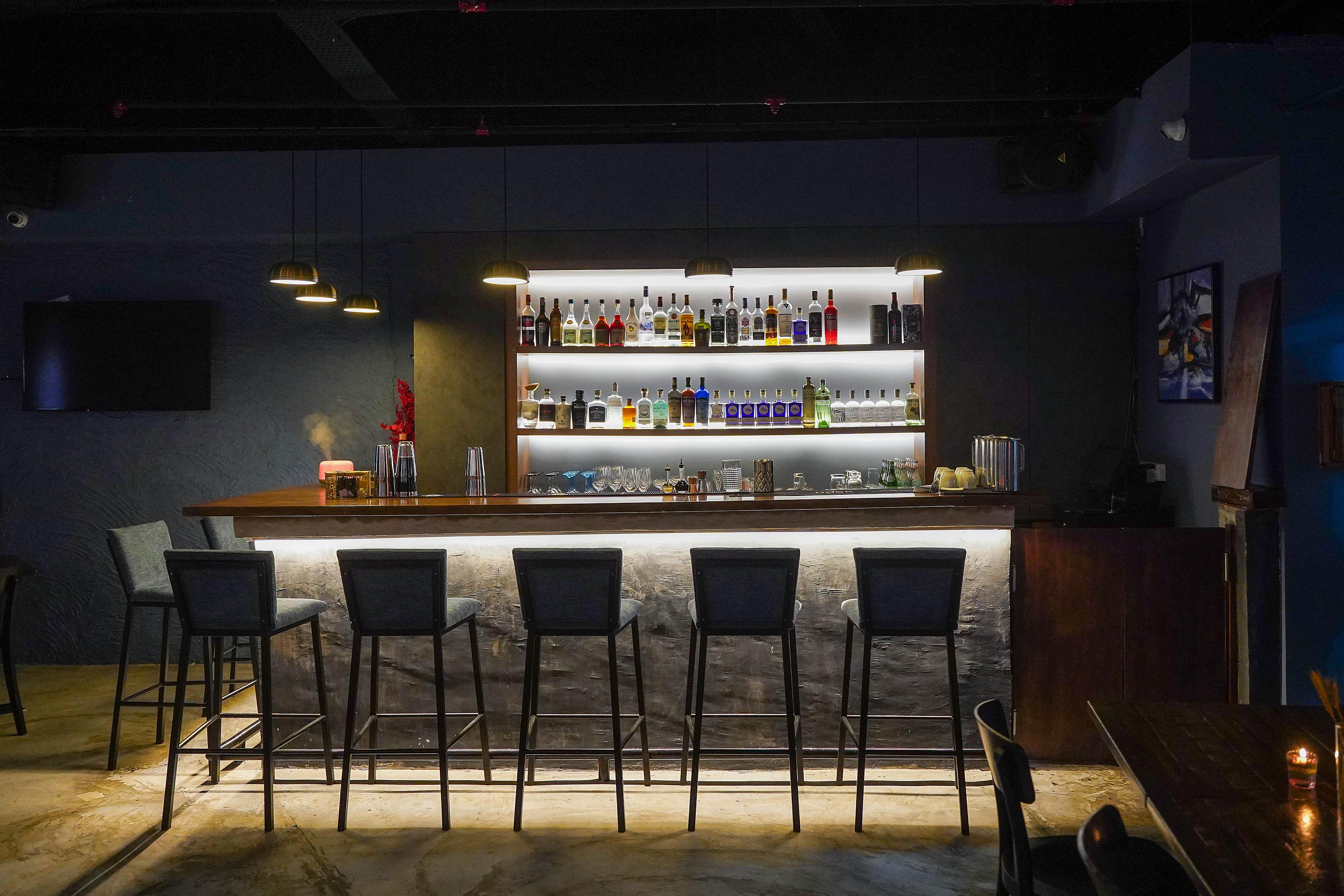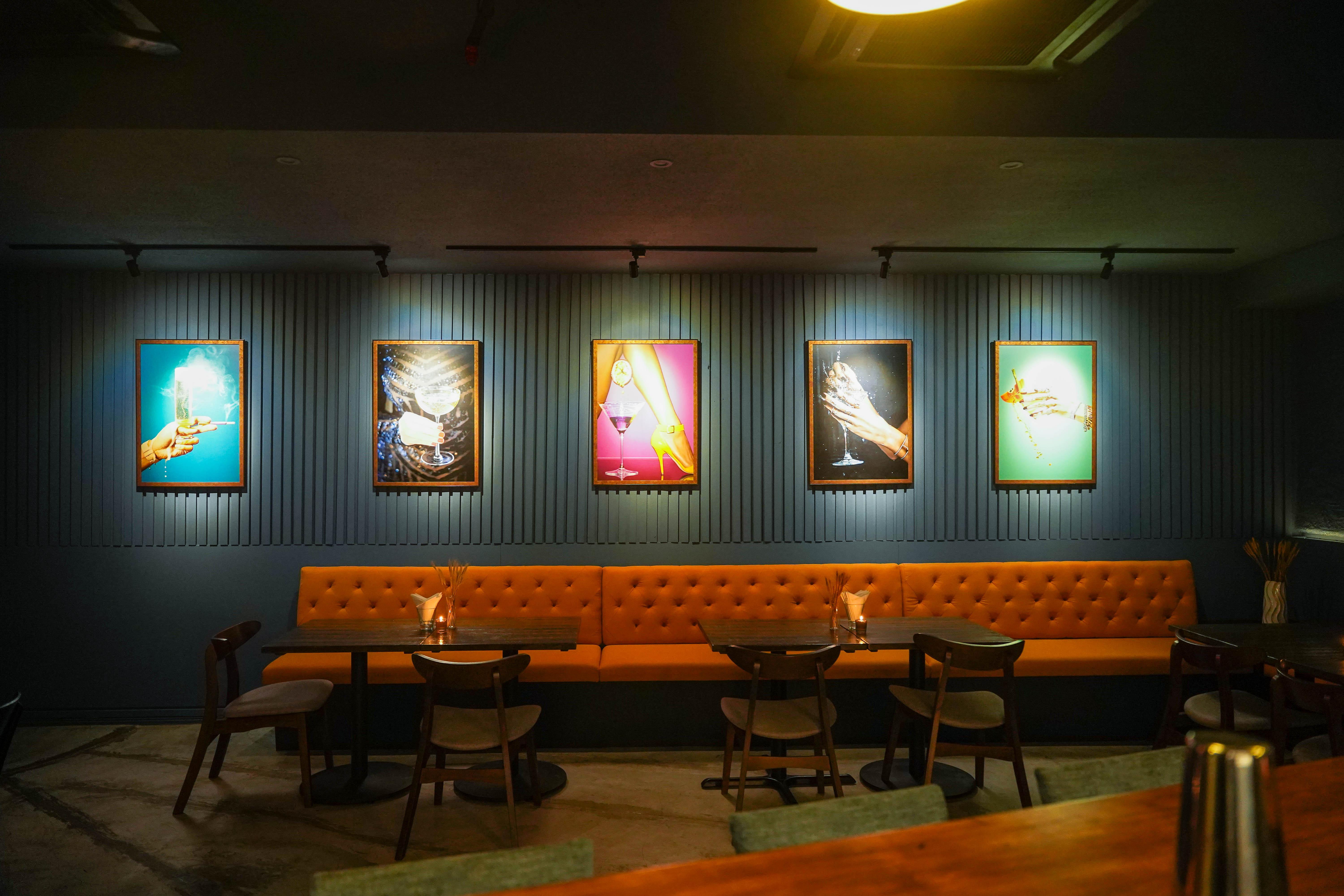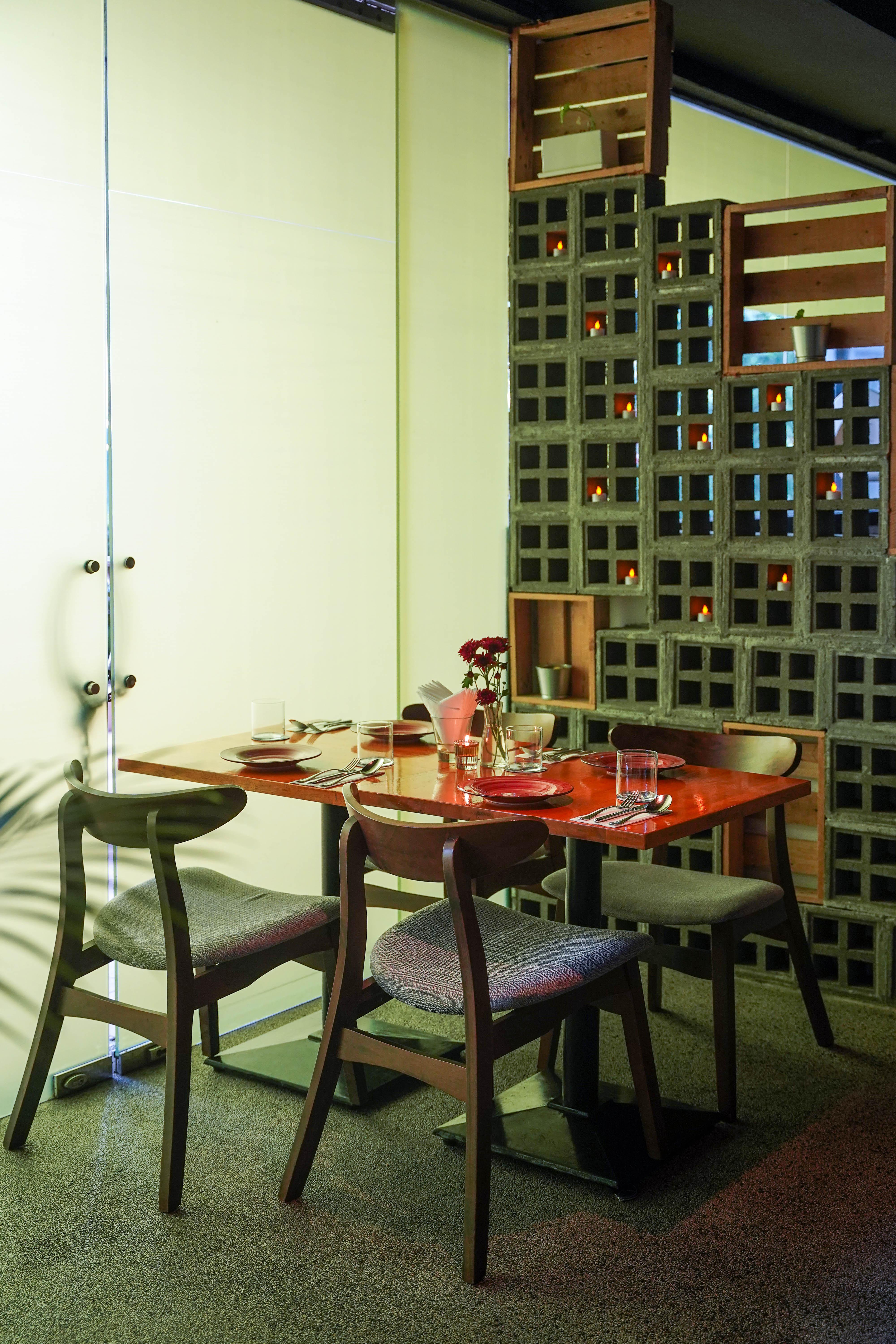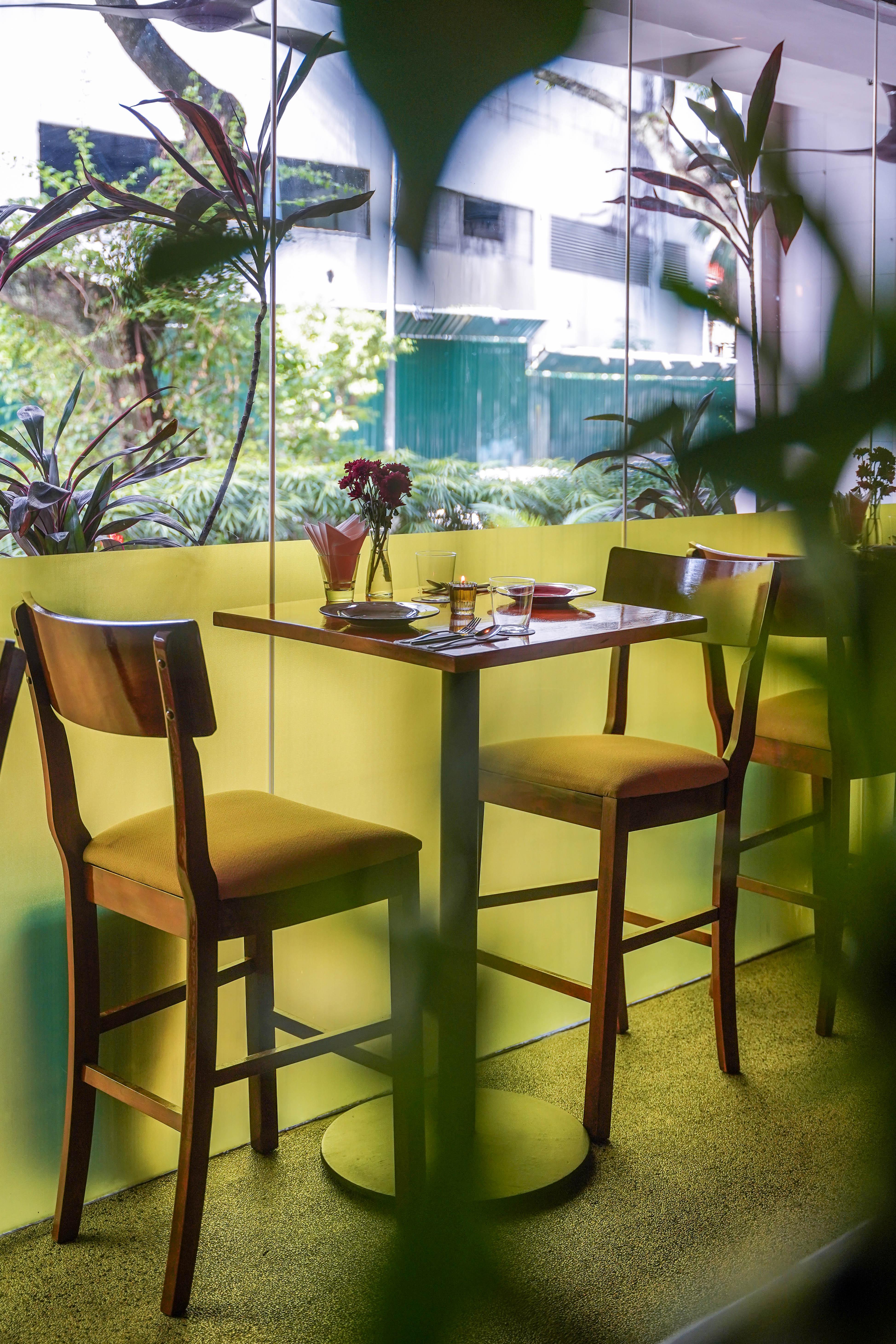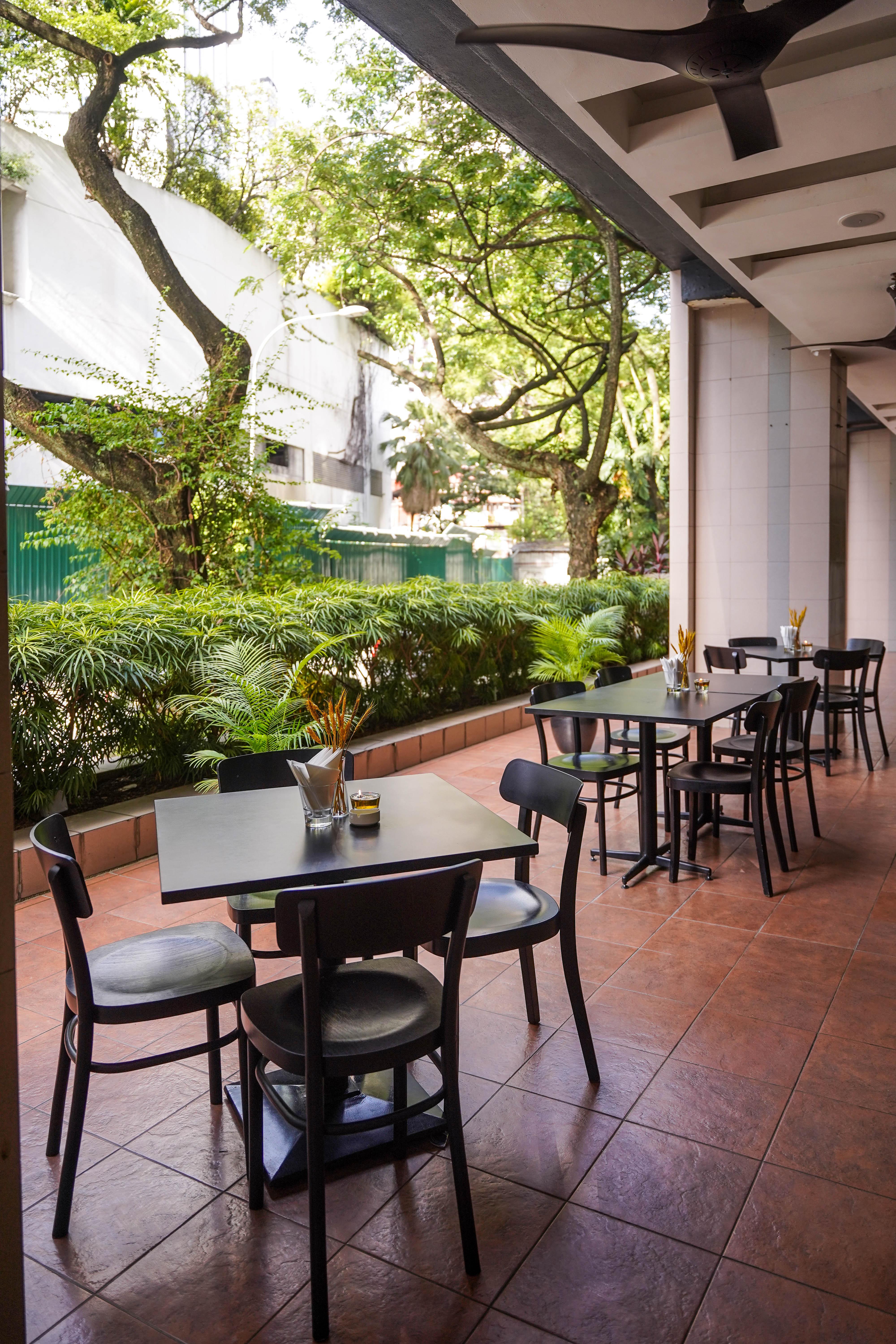 Canvass' setting is a serene oasis in the city centre. This space has a special place in our heart, since it has housed some of our favourite restaurants, from Chiaroscuro 15 years ago to Drift Dining a decade ago to Canvass now.
Take a table inside amid a colourful ambiance, vivid with a vibrant bar, or savour the outdoors in the pleasantly shaded alfresco area with a leafy view. Take a peek into the open kitchen and explore shelves lined with kombucha and other ferments.
There's even a secret private room that exudes mystique, perfect for intimate celebrations.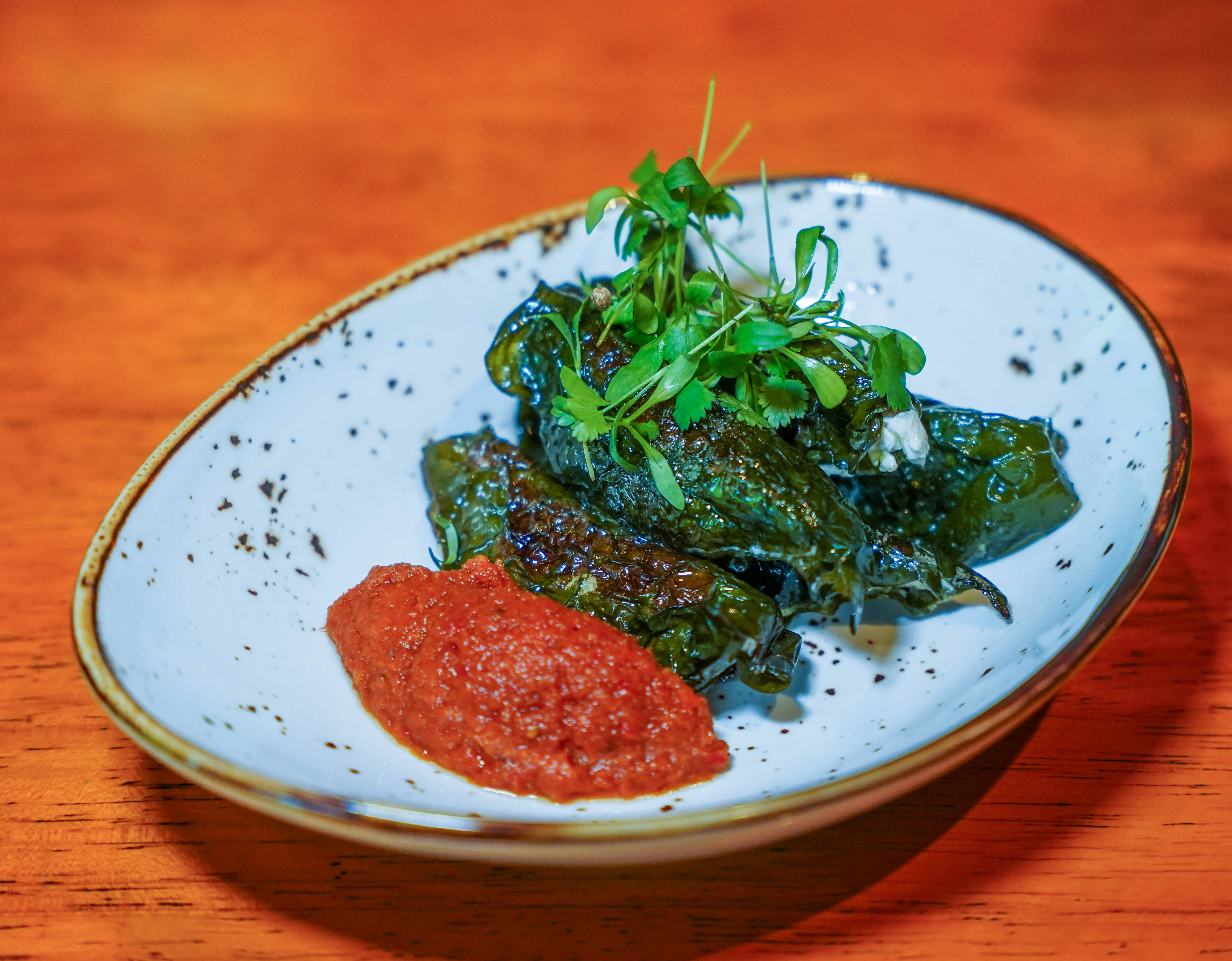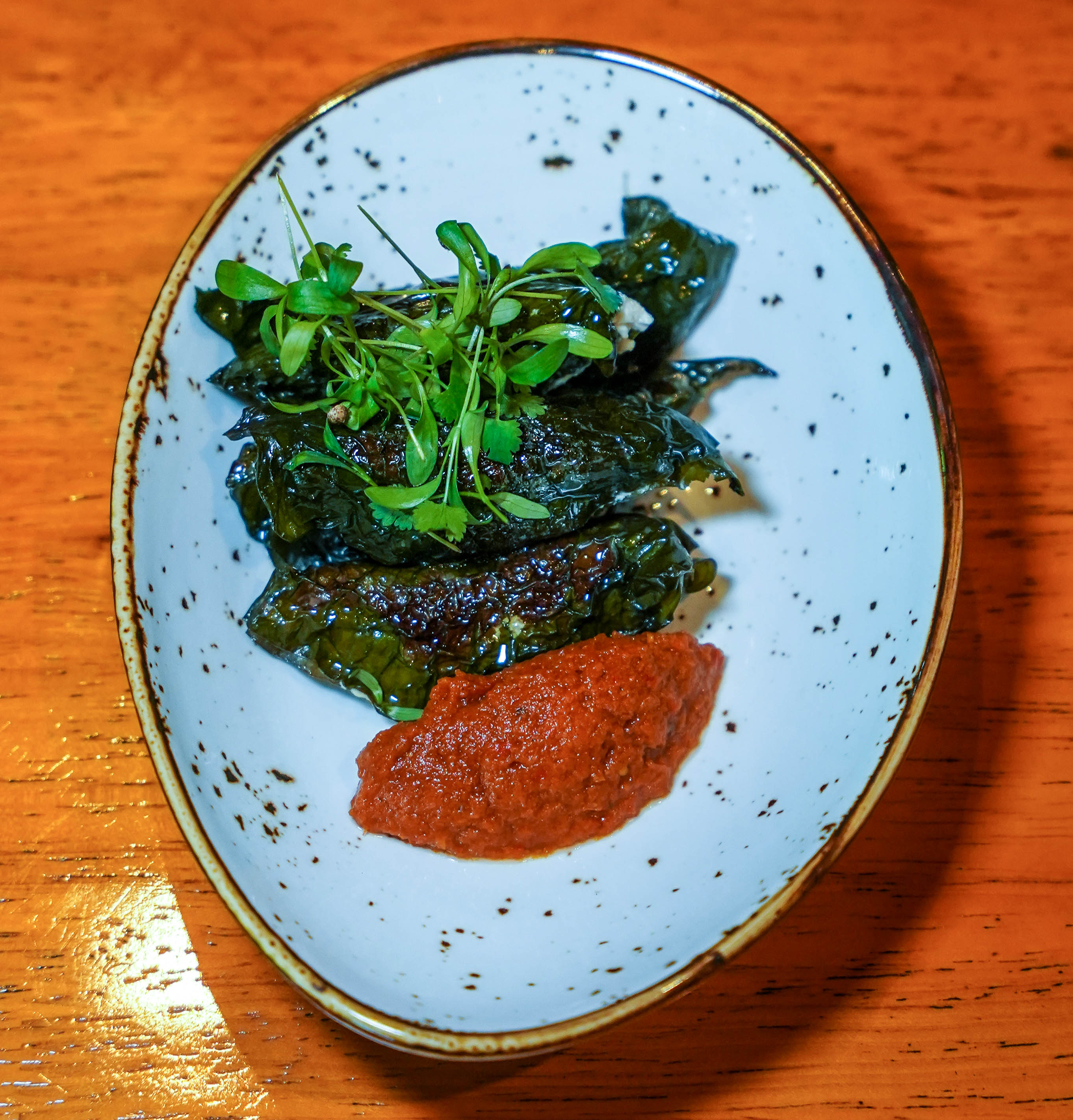 There's always something new to relish at Canvass, both on and off the menu.

The Kaduk Chicken (RM29) is influenced by charismatic local flavours - tenderly grilled chicken mousse, tasty and textured, aromatically wrapped in kaduk leaves with subtly bitter pepperiness, addictive with a fiery-hued salsa of fermented capsicum and tomato that's deep with sweetness and tang. It illustrates how Canvass makes the effort to embrace the Malaysian palate.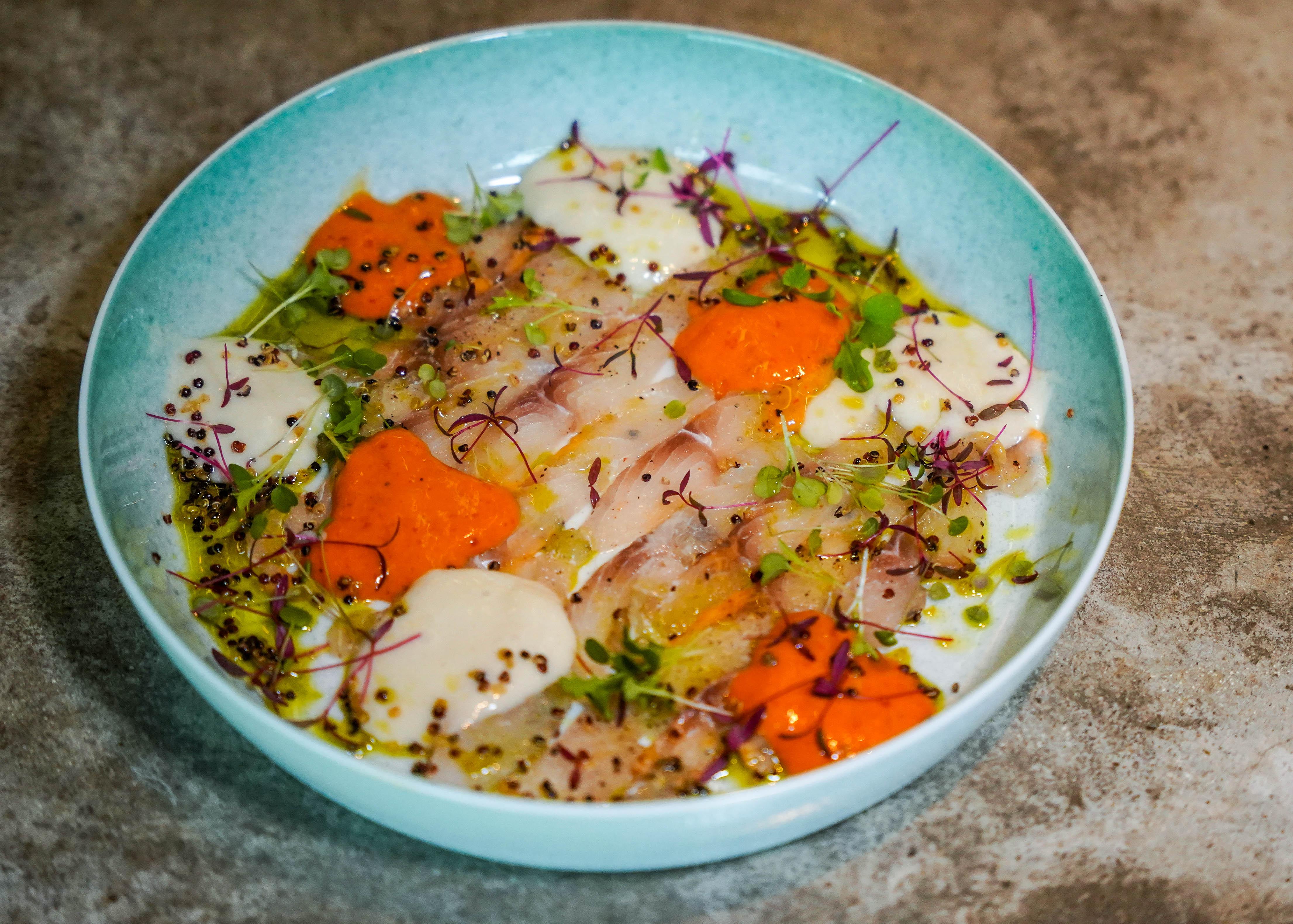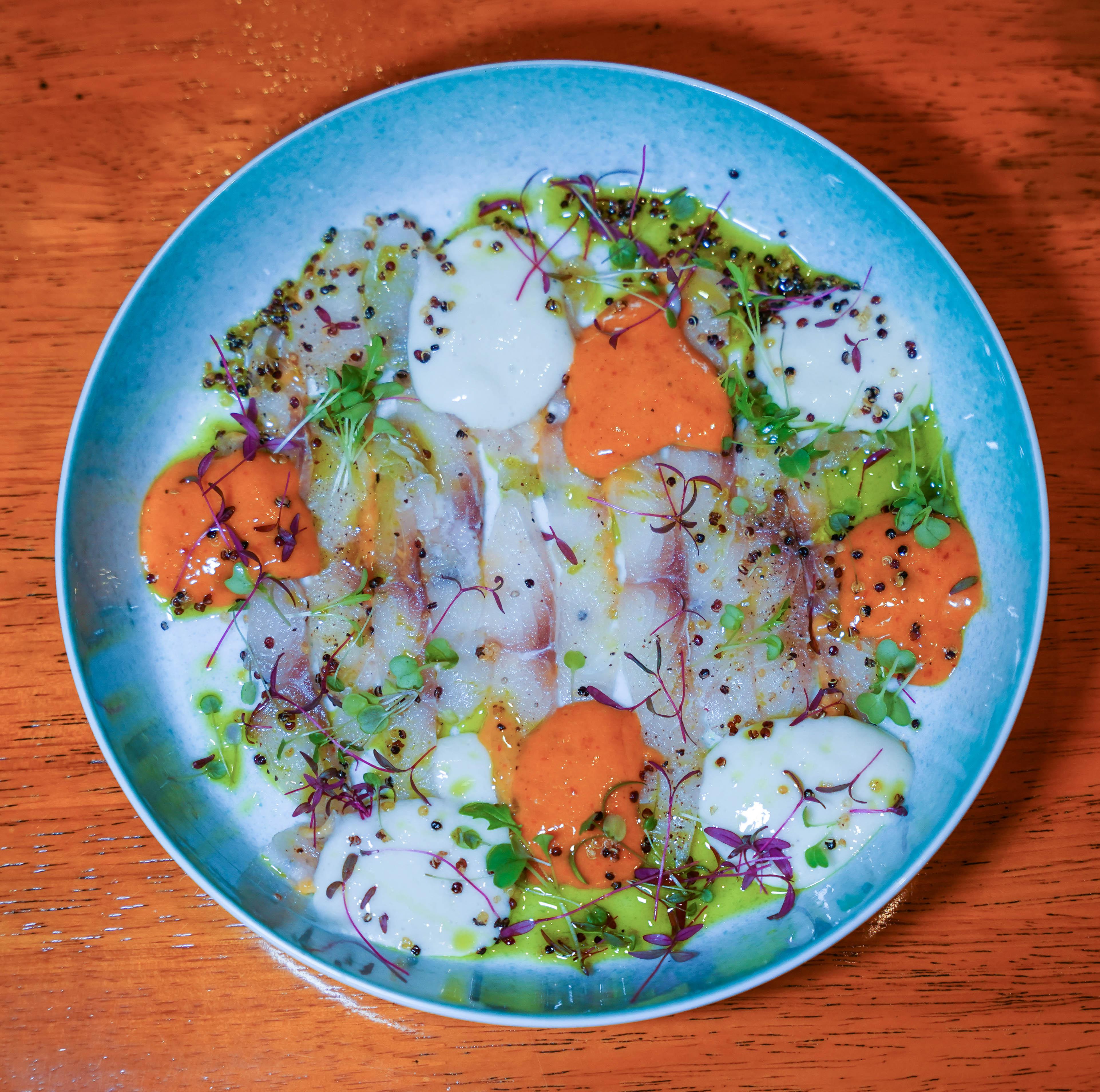 Malaysian fish meets Peruvian tiradito in the Cured Local Snapper (RM38), irresistible for raw fish fanatics - the uber-fresh snapper is sliced like sashimi, firm and luscious with a clean mellowness of flavour, spiced up with creamy leche de tigre sauces crafted with yellow and red chillies, showered with quinoa for a sprinkle of crisp. A spectacular way to showcase the catch of our western coast in the fashion of crudo and carpaccio.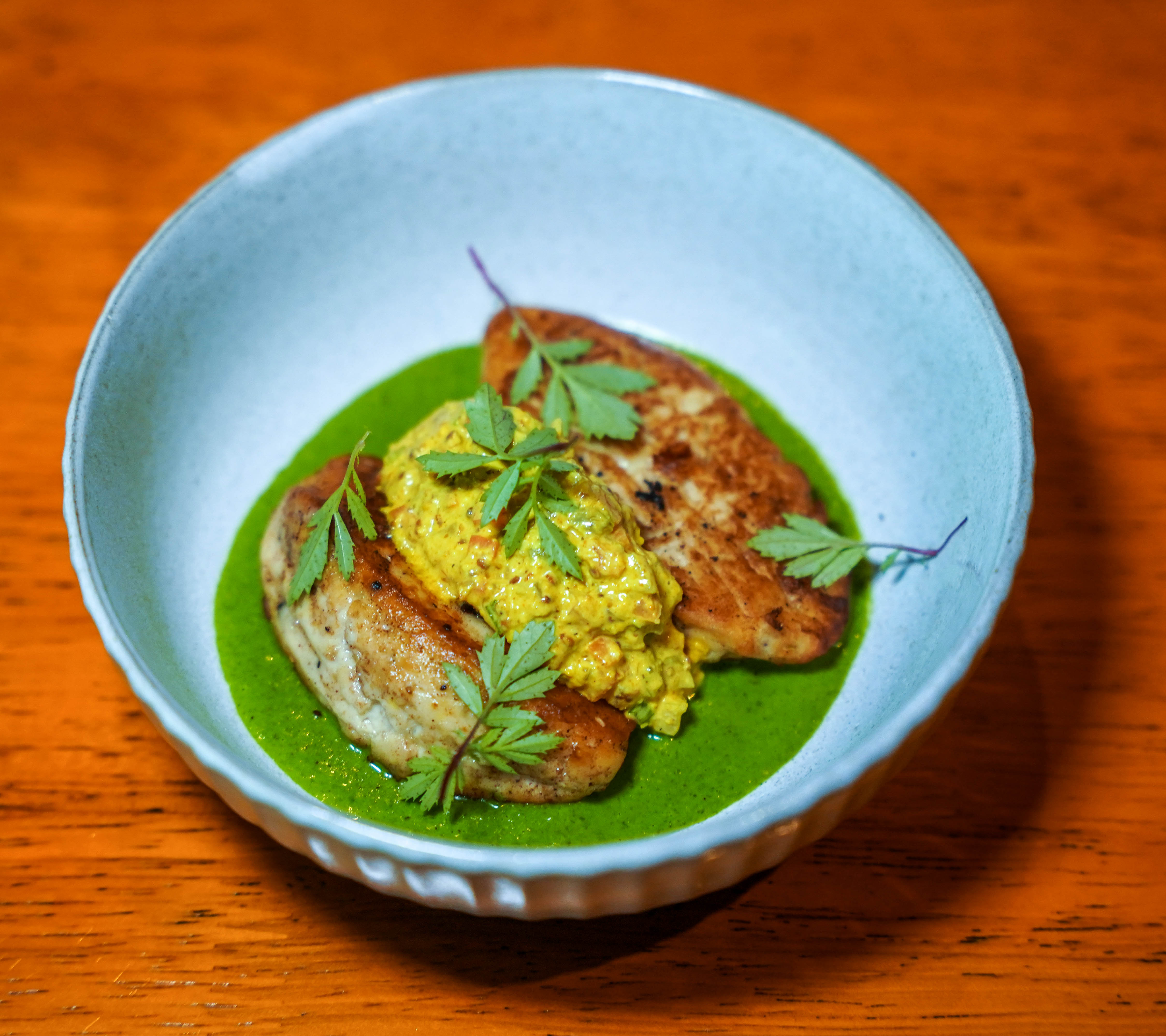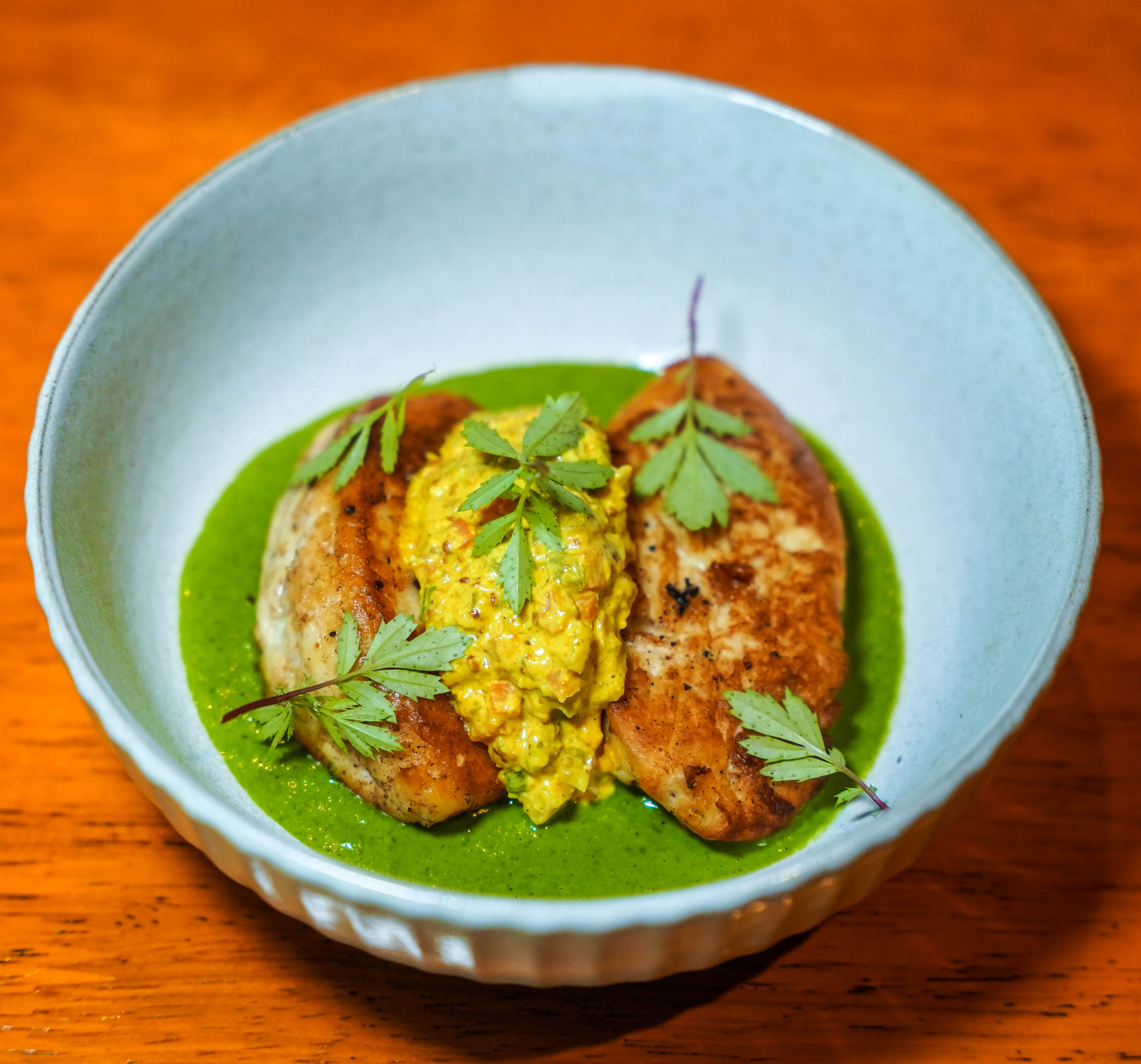 The Fish Cakes (RM35) have been a cornerstone of Canvass from the beginning - informed by the tradition of Denmark's pan-fried fish cakes with remoulade and parsley sauce, these need no introduction for Canvass' longtime enthusiasts. This was one of the first things we ever ate in Canvass in October 2020; someday, it'll be part of our last meal here.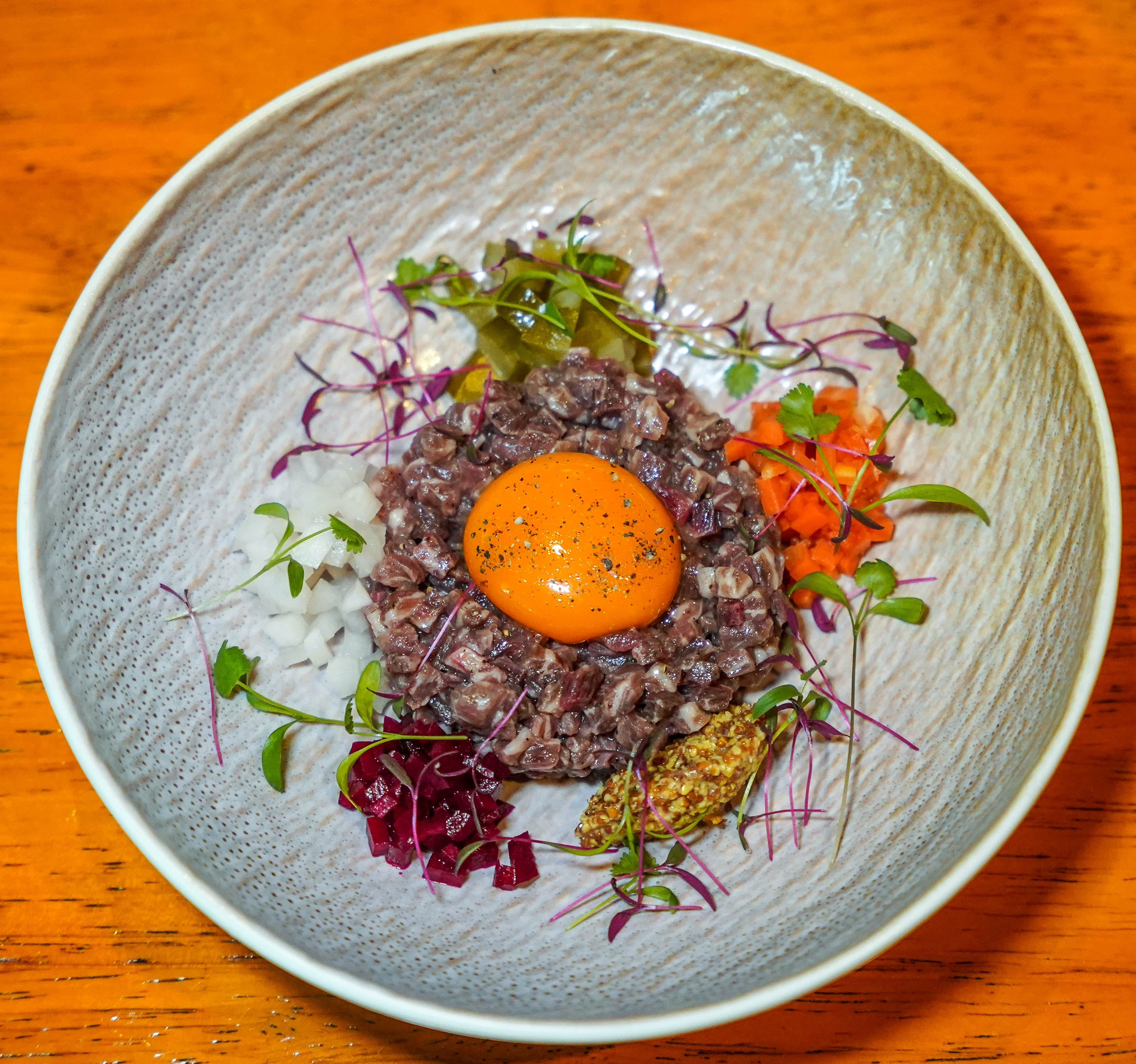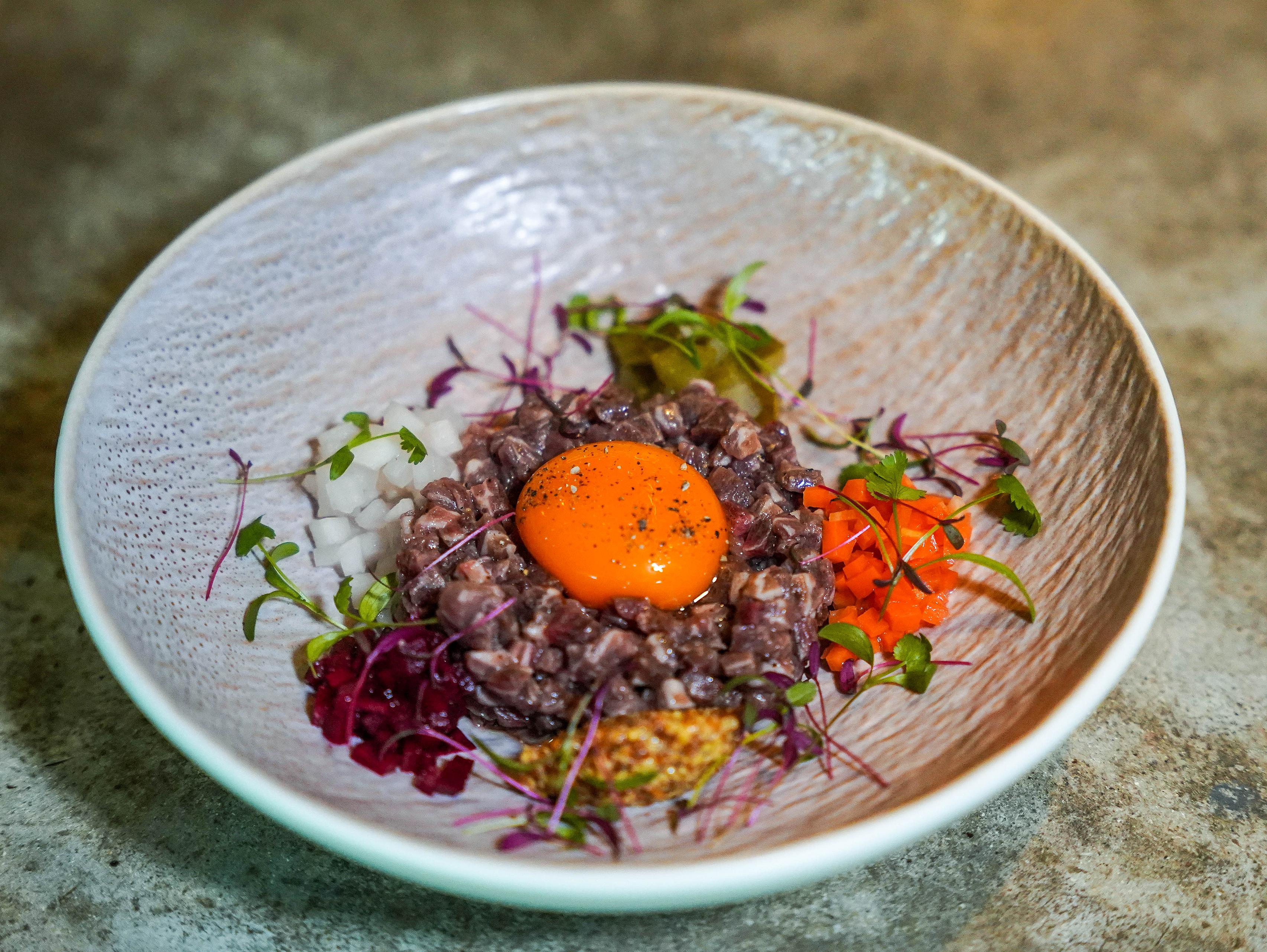 For nearly three years, Canvass has served one of the city's most satisfying interpretations of Beef Tartare (RM38). The preparation and plating keep evolving, but the tartare stays consistently smooth and full-bodied, perky and punchy, mouthwatering with a mound of Australian free-range beef morsels, encircled with wholegrain mustard and lacto-fermented and pickled vegetables, centred brightly with a plumply runny organic egg yolk.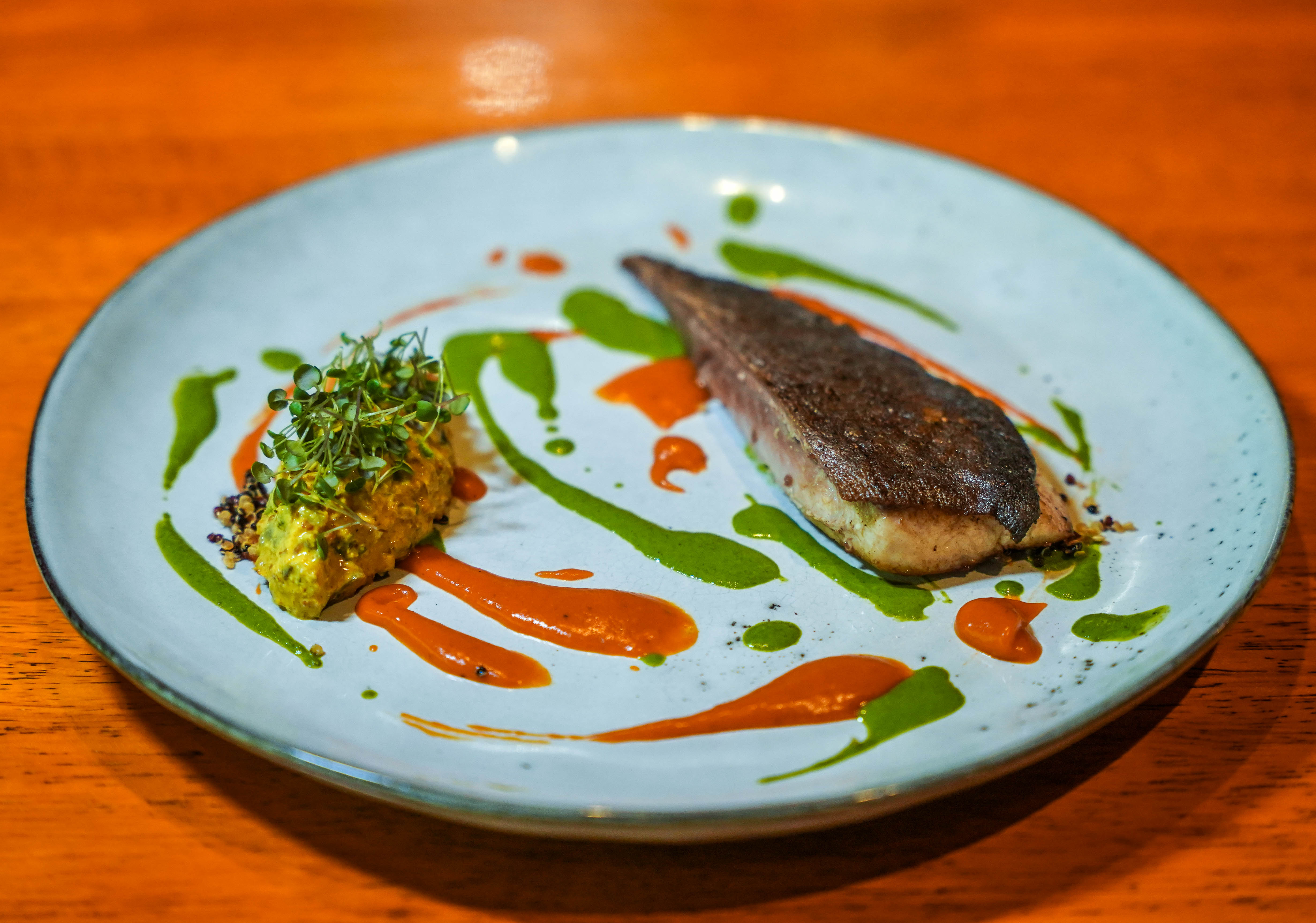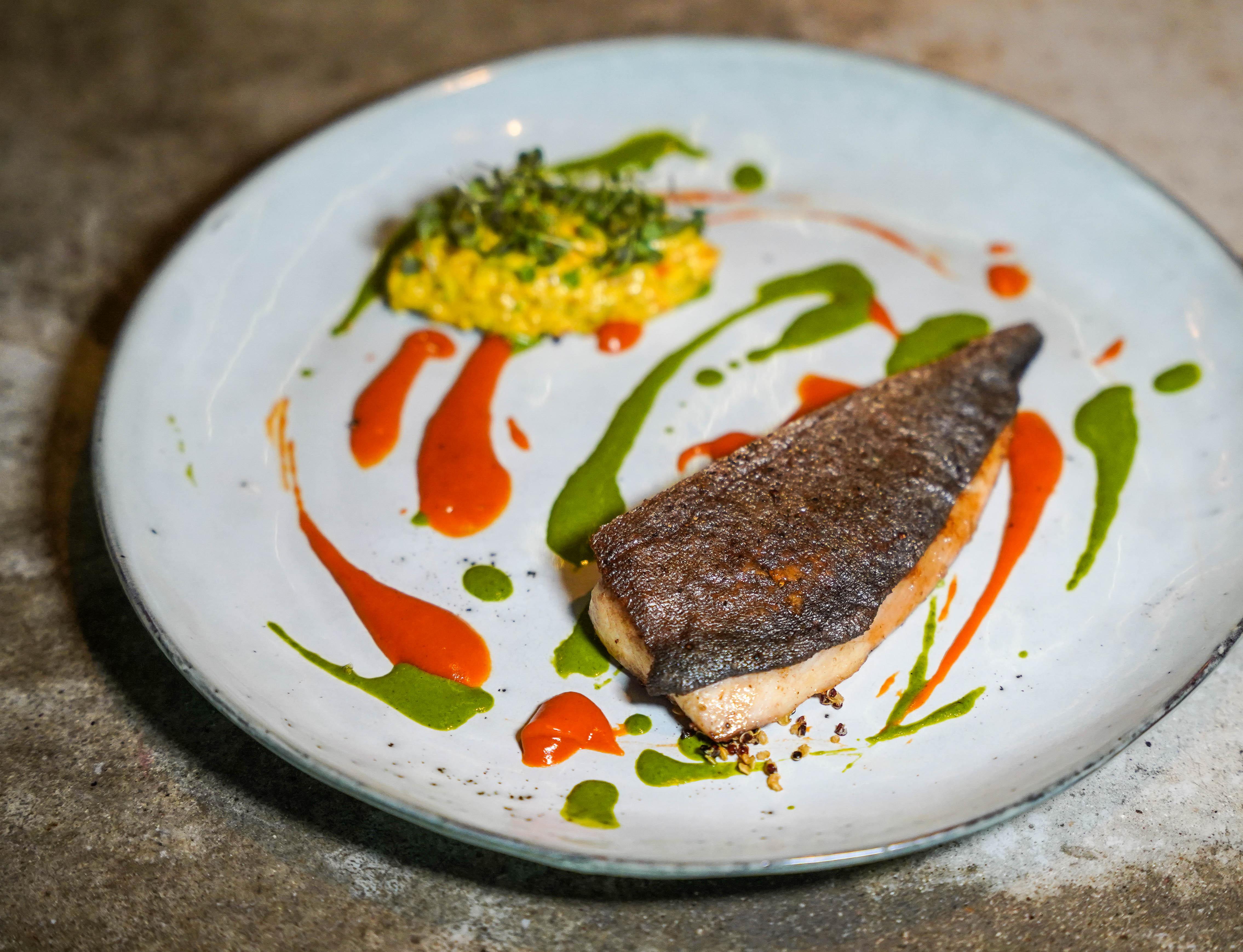 Always ask Canvass' friendly team what off-menu temptations are available - if the Golden Pomfret is, order it without hesitation. The fish is slow-cooked to a crackly skin and succulent flesh, brightened brilliantly with a biodiverse micro-green sauce, fermented capsicum puree, and the kitchen's proudly house-made remoulade, a medley of fermented and pickled mango, beetroot, carrots, apples and pineapples, seasoned gently with mustard and curry powder.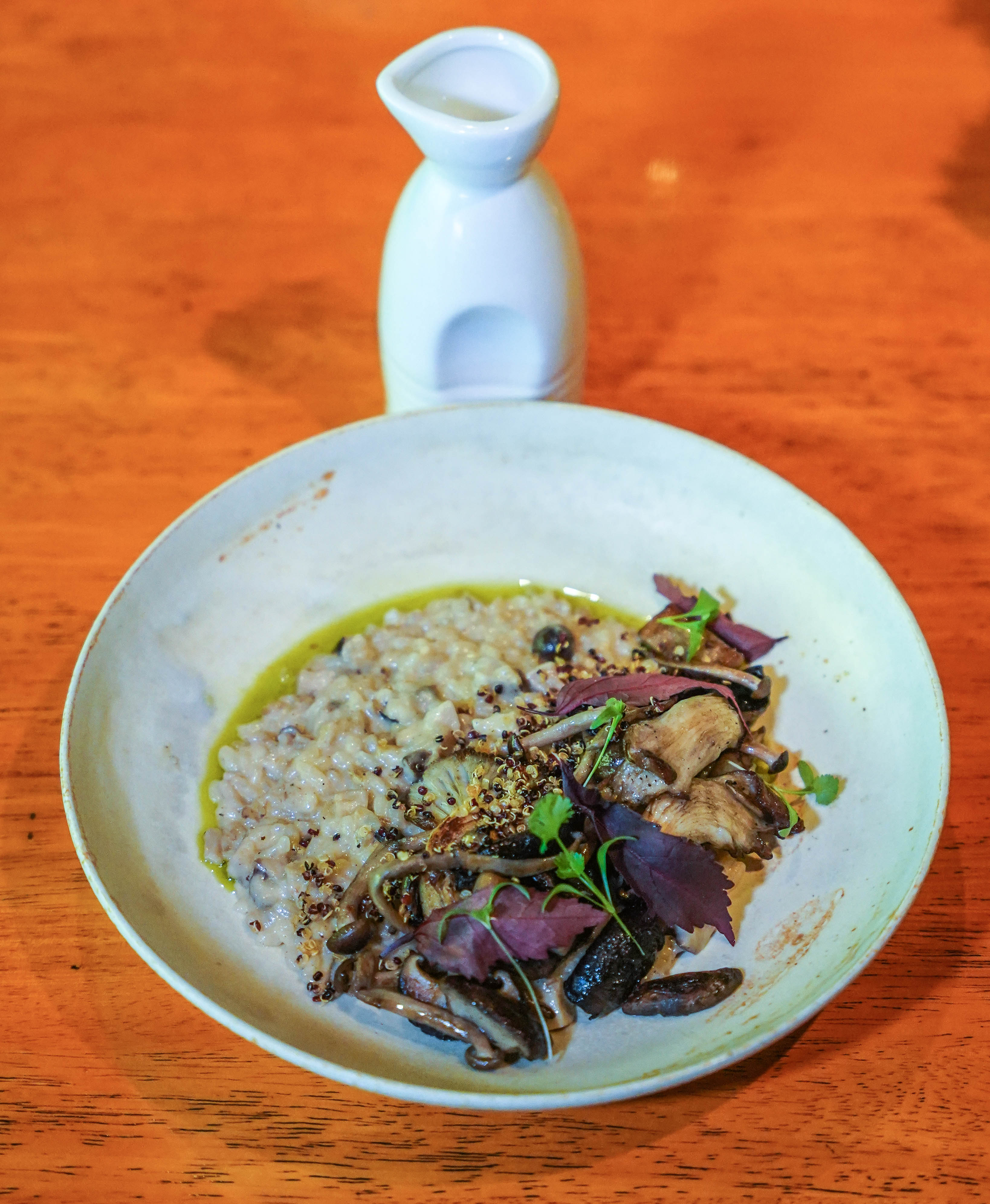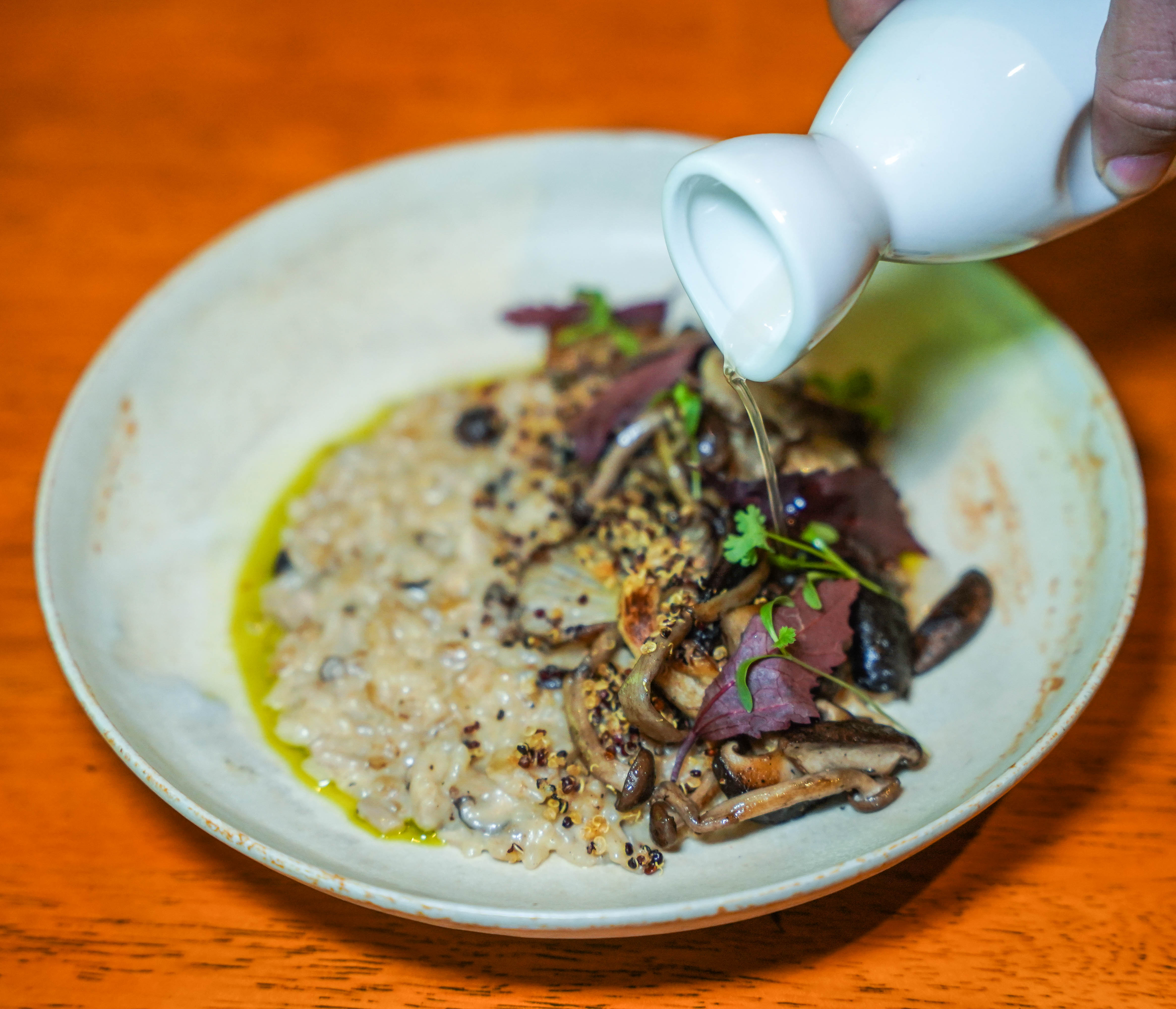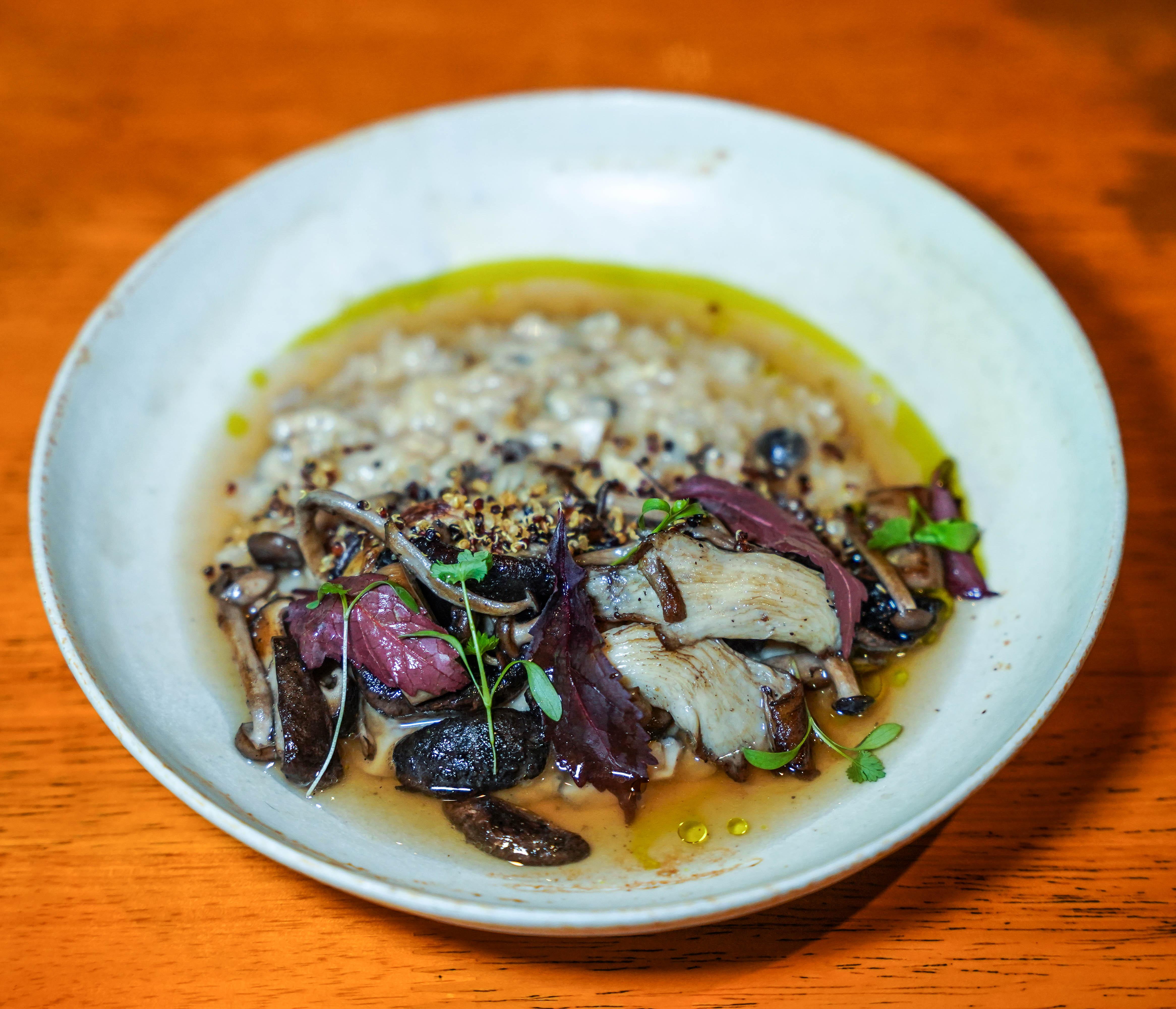 For meat-free fulfilment, the Mushroom Barley Risotto (RM38) is hearty and soulful: A melange of mushrooms - white, oyster and eryngii; braised, roasted and seared - juicy and earthy, laid alongside an al dente duet of Italian arborio rice and Japanese organic barely, proudly representing the bounty of the land, poured with umami-laden mushroom dashi broth.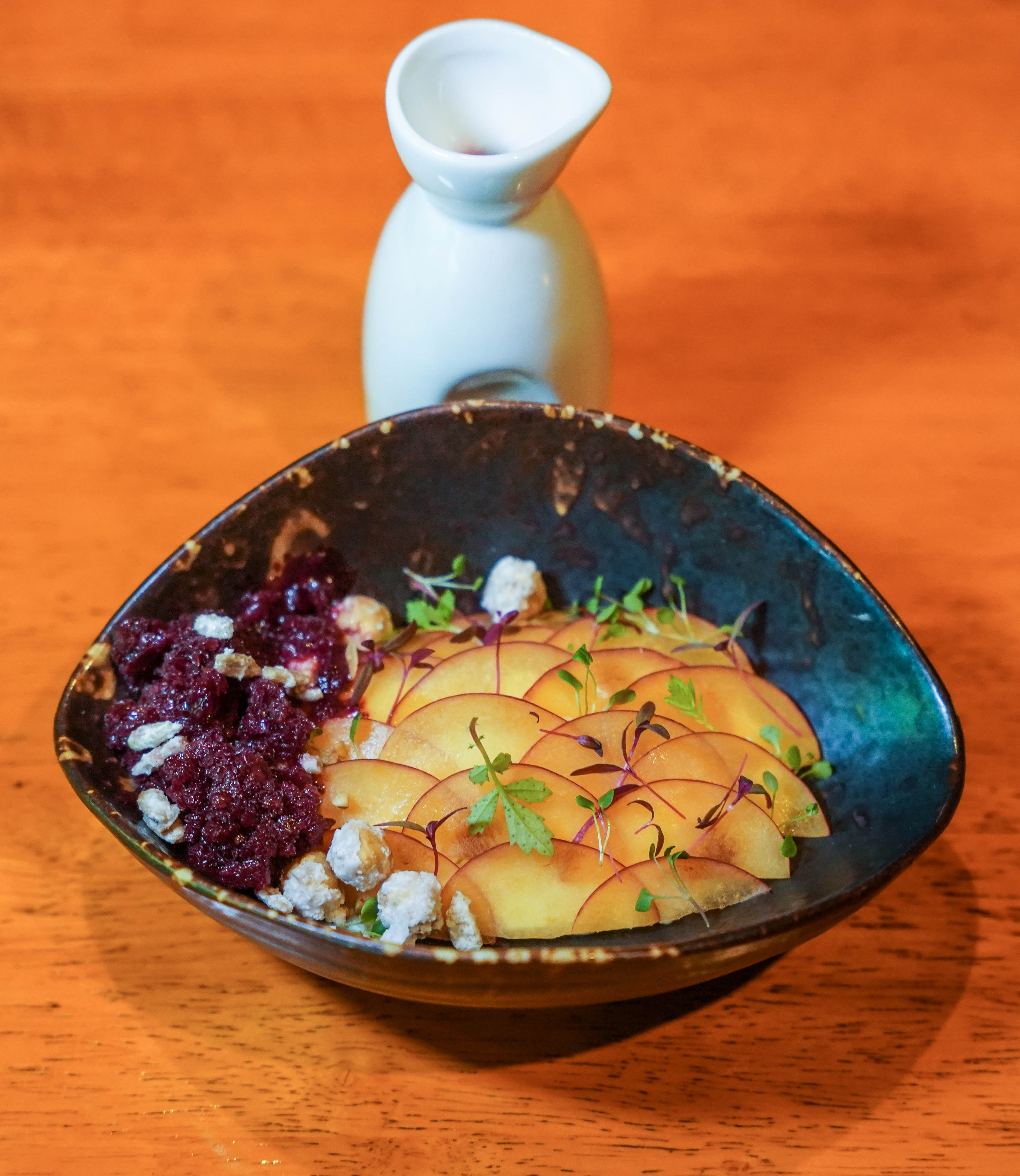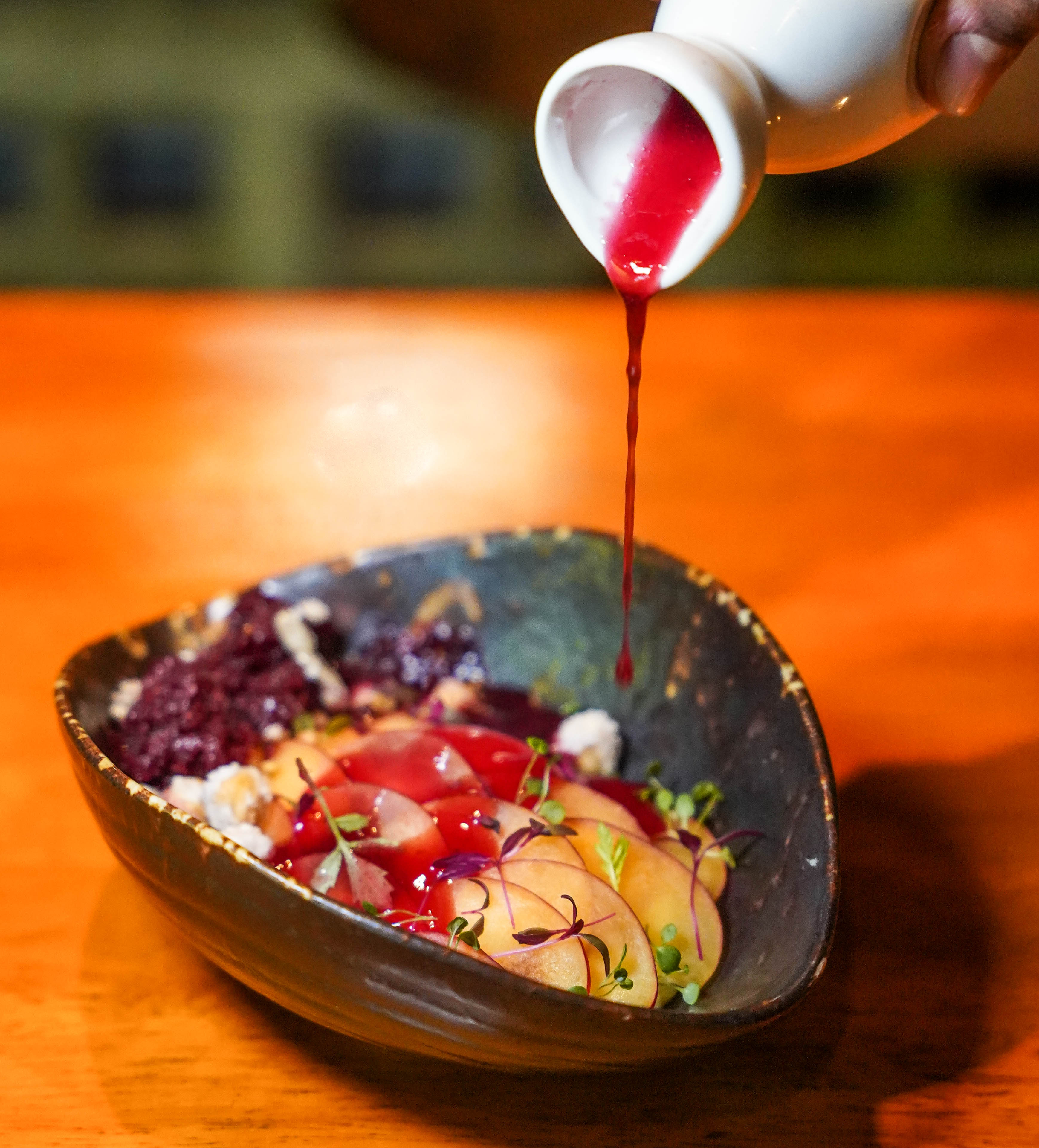 Canvass' uniqueness is accentuated by desserts that look and taste indulgent but are irreproachably conceived with honest ingredients.
The Rice Pudding (RM25) features sticky rice cooked in organic soy milk and cream, flattened beneath a blanket of cream, white chocolate, toasted oats, crunchy buckwheat and sesame seeds, rounded out with a berry-bountiful puree of fermented mulberries, cherries and plums. As guilt-free as a decadent delight can get.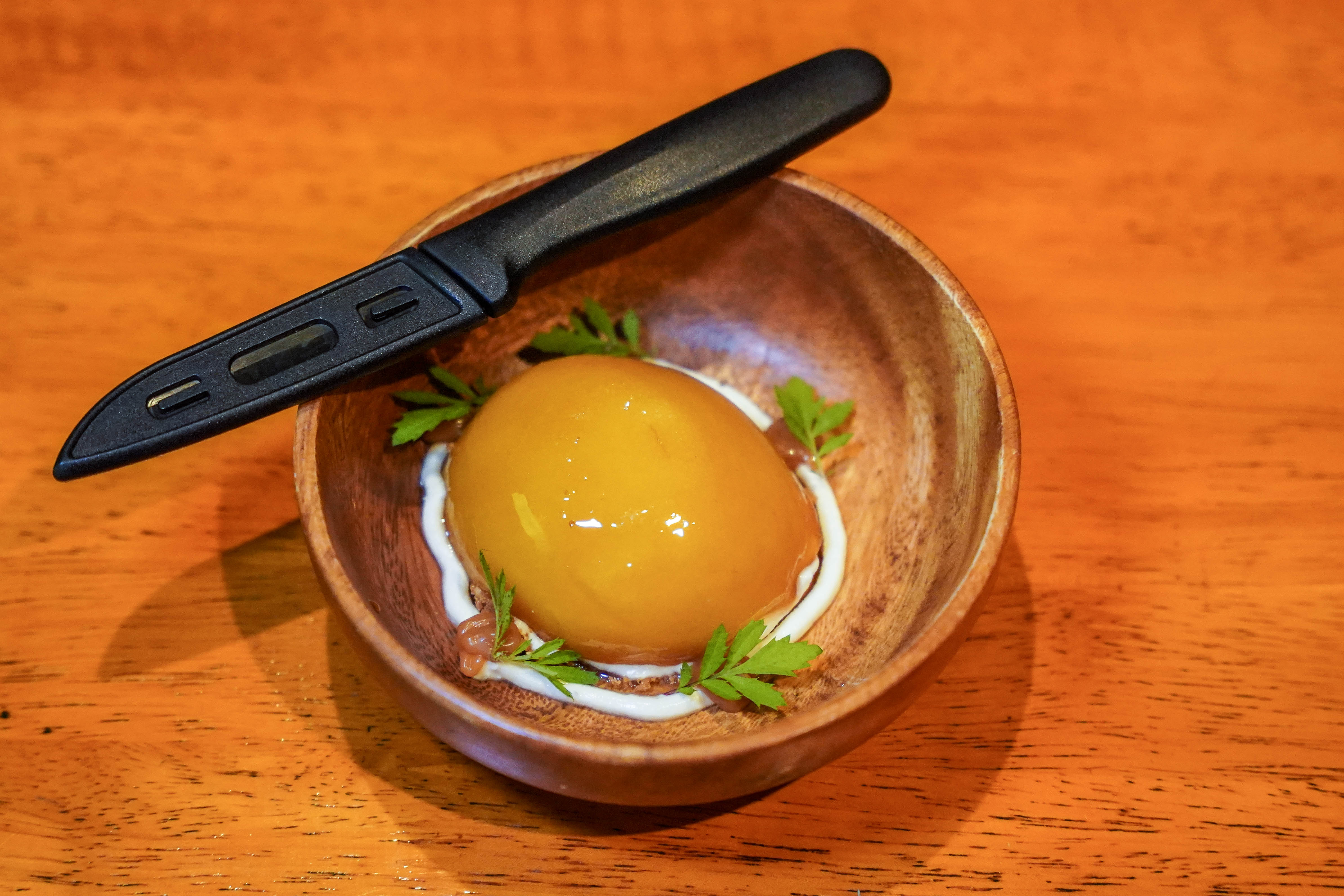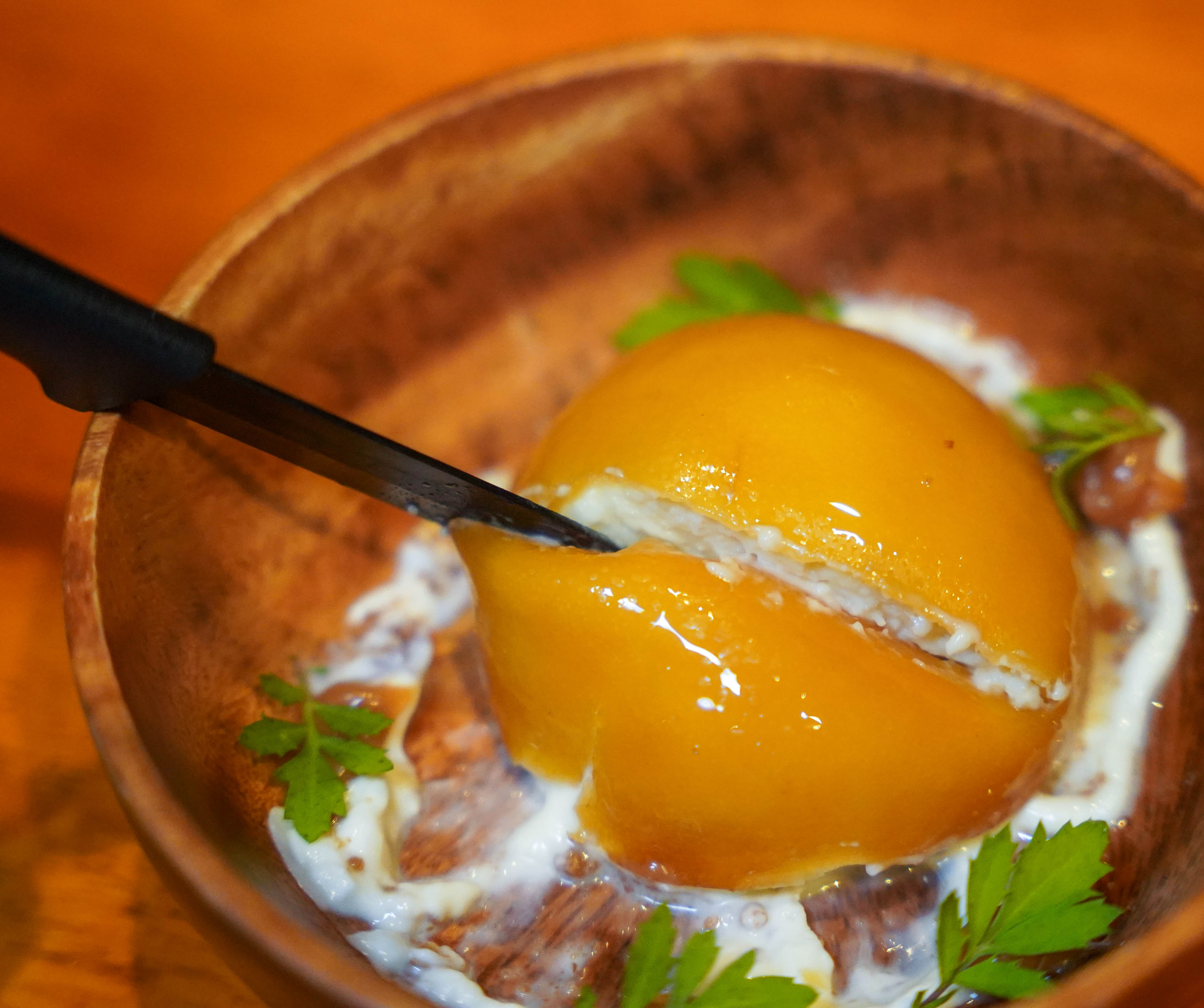 The Lemon Cheesecake Mousse (RM29) displays Canvass' drive toward zero waste.
Its lemon shell is created with real lemon skin, upcycled from lemon juice leftovers, transformed into a citrusy, candied sheath that remains a lodestone of antioxidants. 
Inside is concealed a core of curd, made with steamed milk, mascarpone cheese and lemon juice, cushioned by a crumble of ground house-baked brown butter cookies, caramelised gula Melaka and bits of spring roll pastry runover.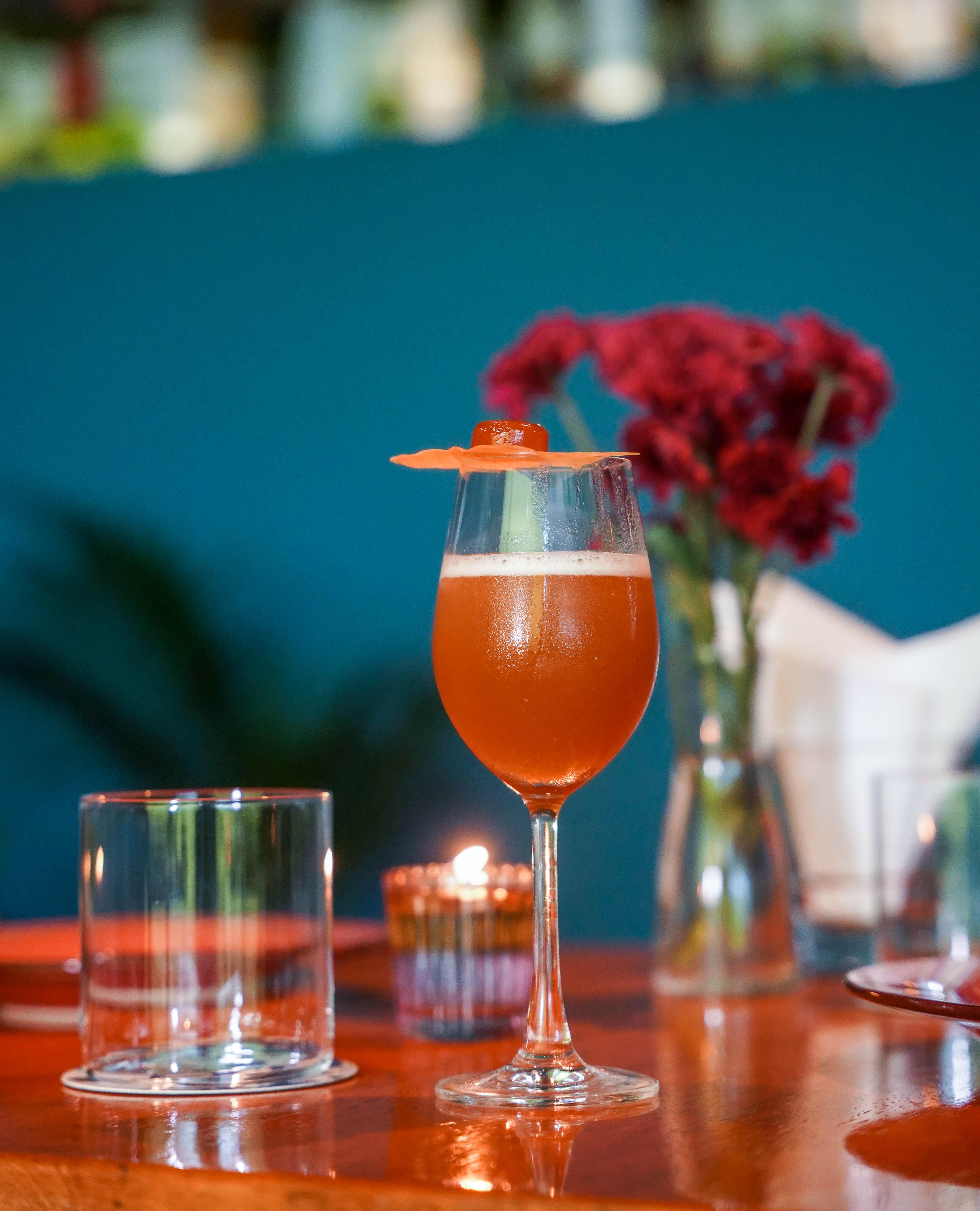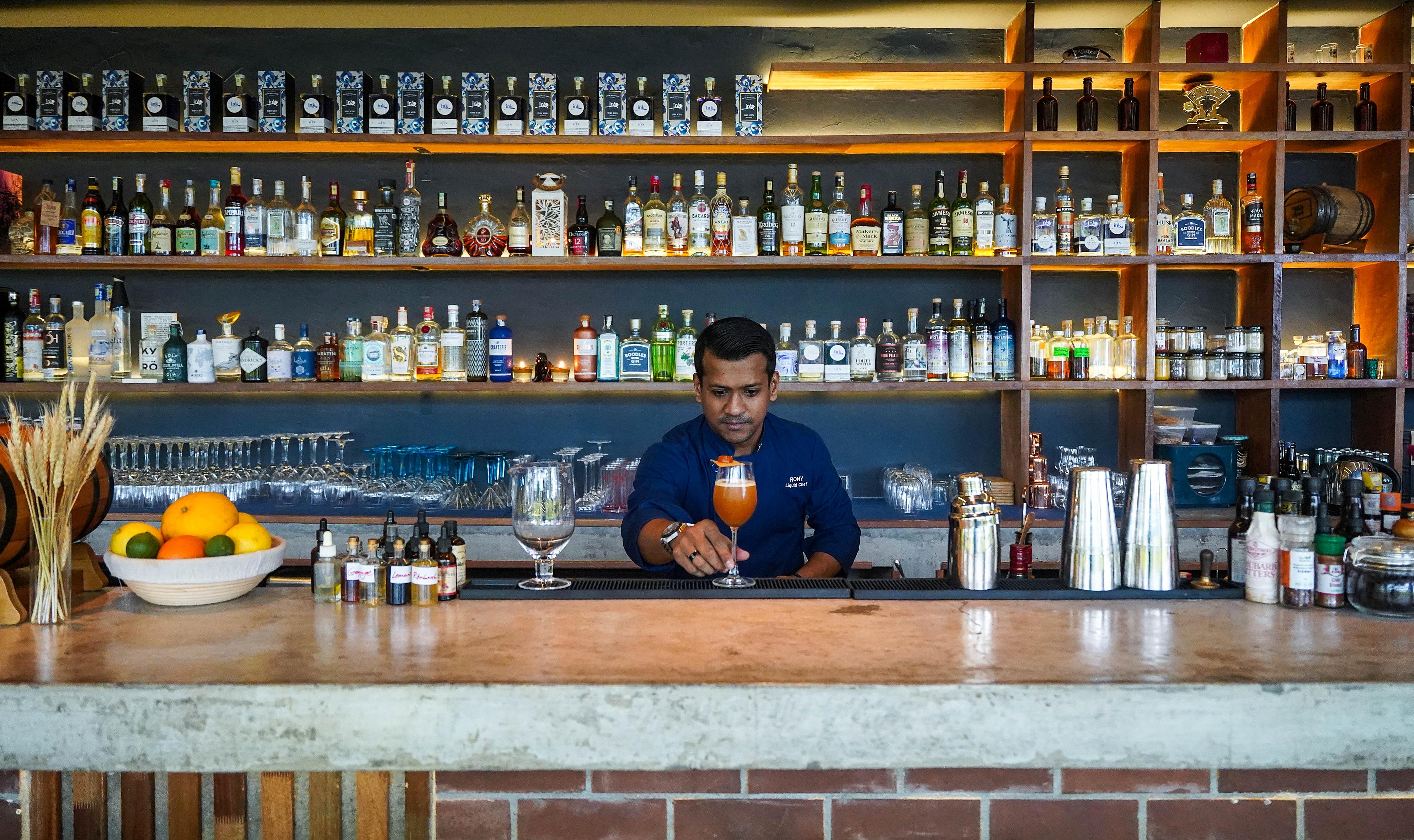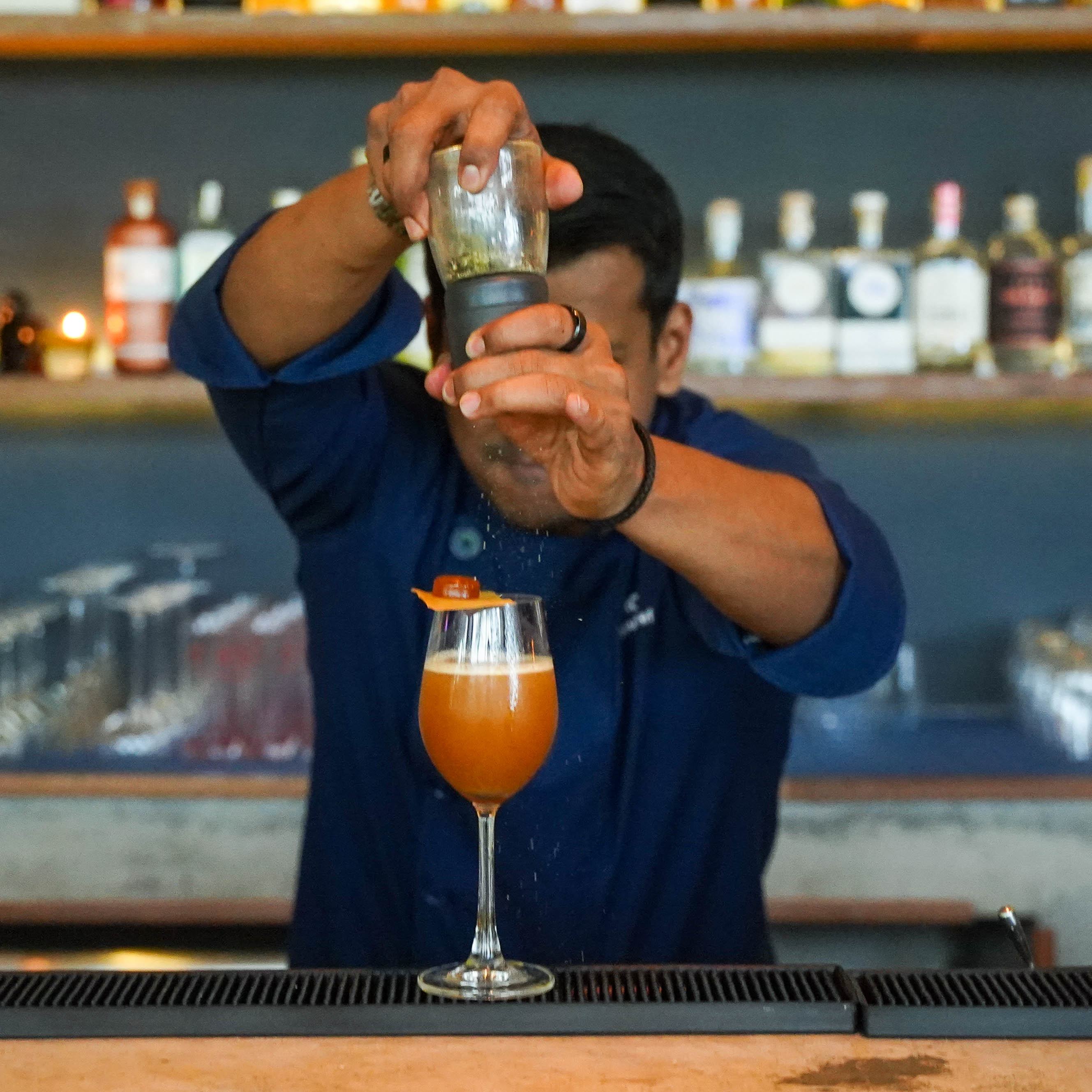 Even if you're not eating here, Canvass is well worth visiting for admirers of adventurous cocktails. Not A Jam (RM42) is a Canvass mainstay, a potent potion of vodka, yuzu, passionfruit jam and charred pumpkin syrup, naturally nectarous, playfully jazzed up with a gummy that thoughtfully constitutes passion fruit, orange skin, grapefruit skin and lemon skin.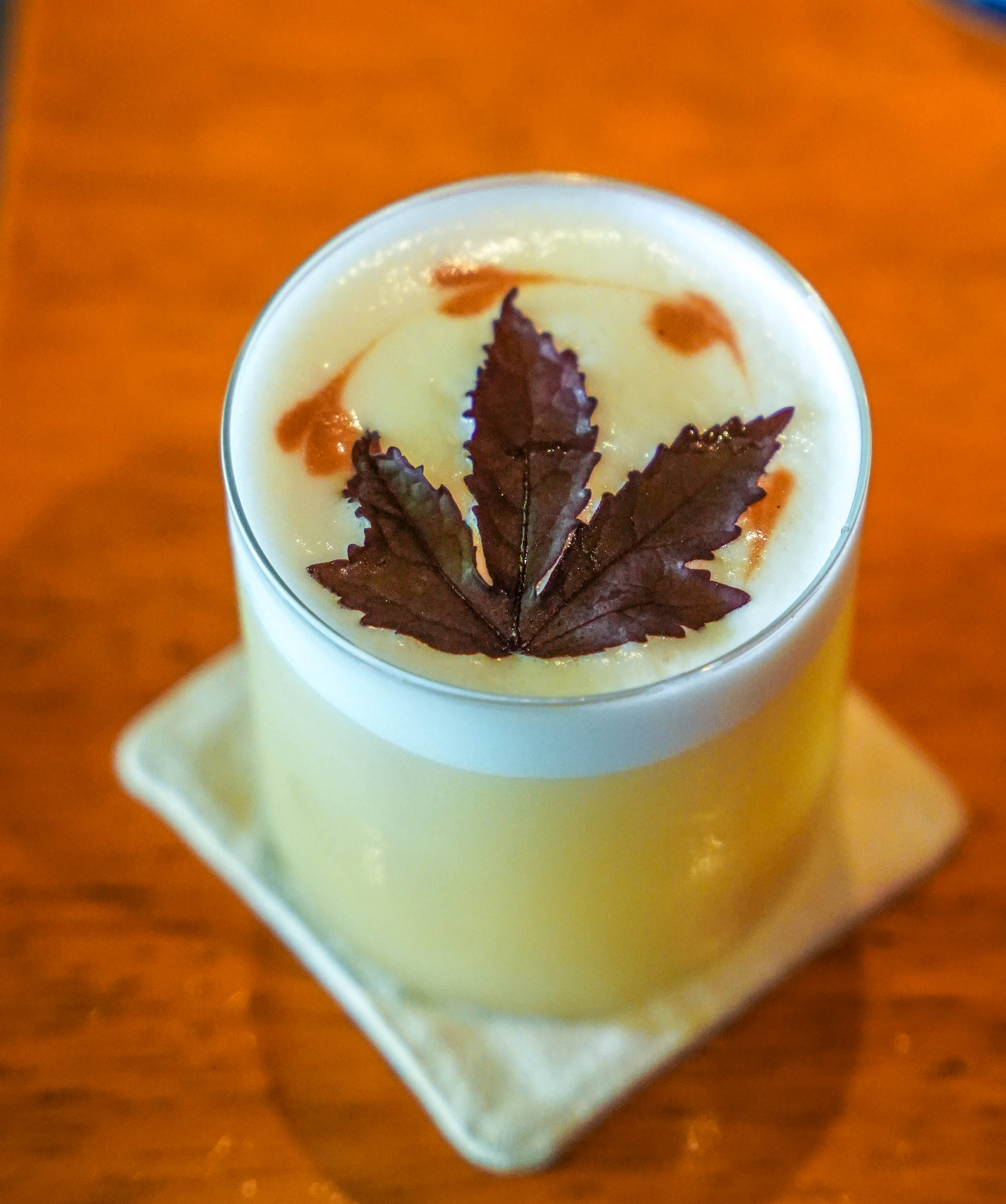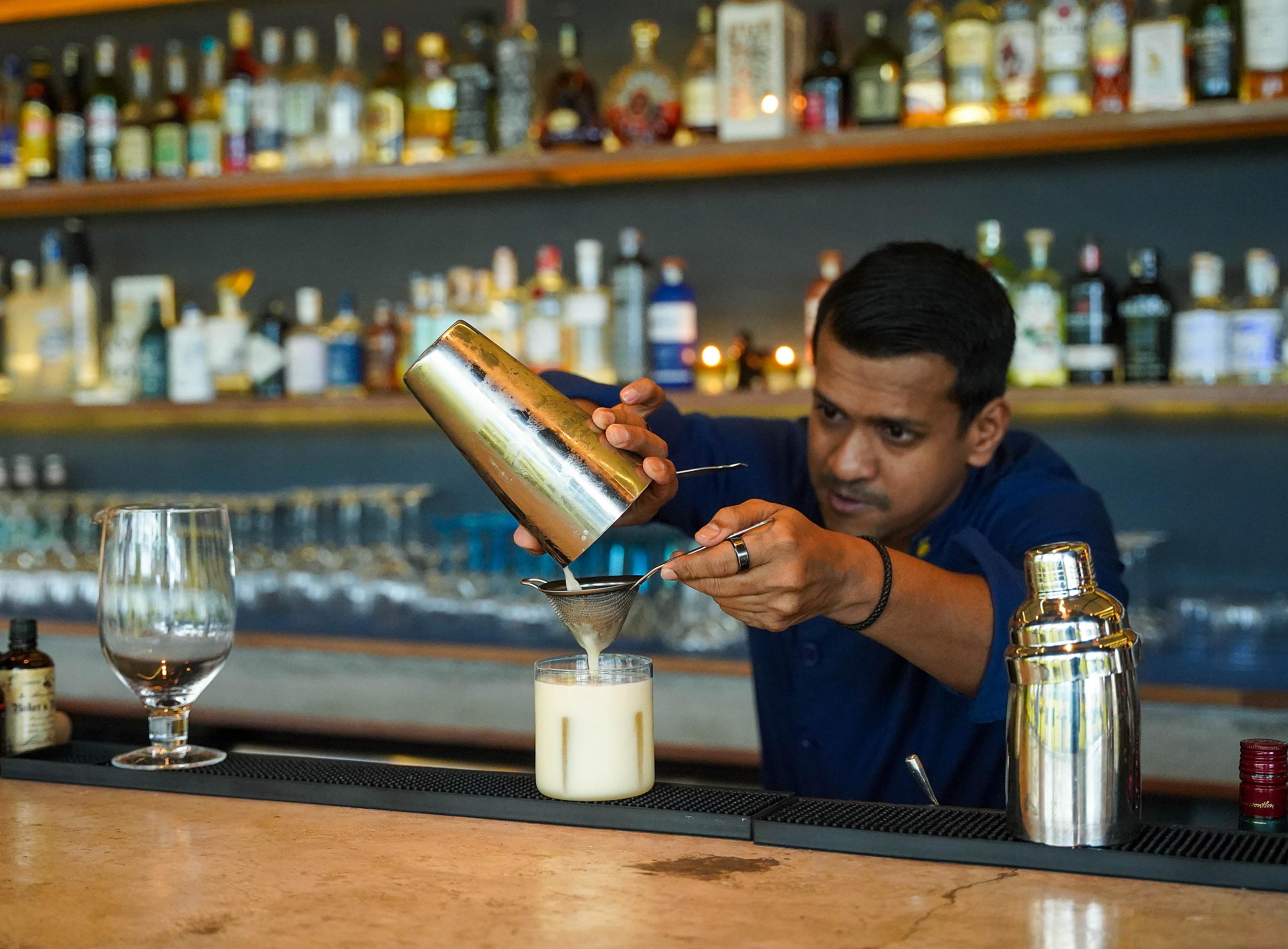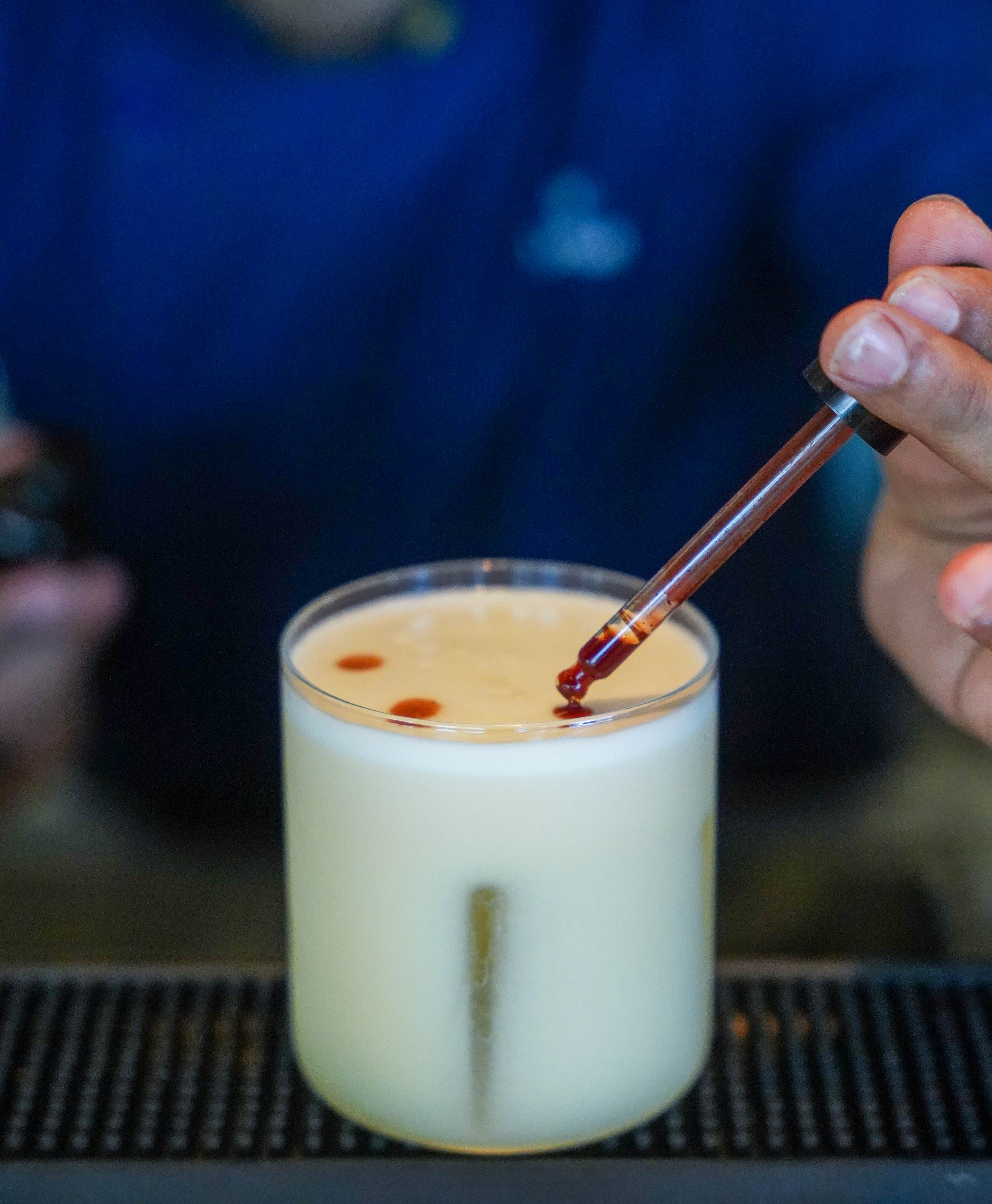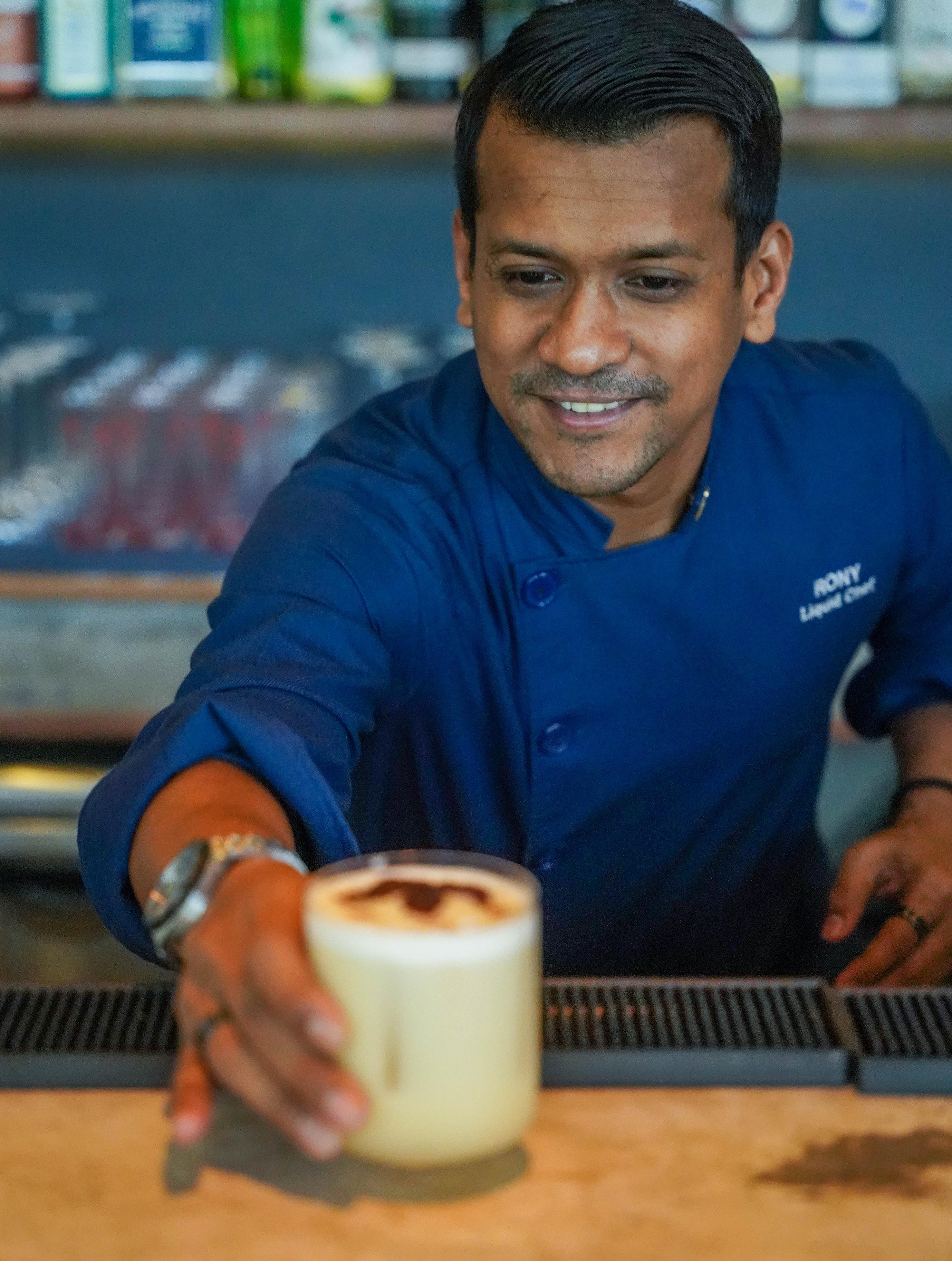 Putting its passionate spin on the whiskey sour, Canvass' Canari Sour (RM45) blends bourbon with apple and turnip syrup for a sip-worthy balance of the tart and the nutty, wetting our beak with the wonderful fruits of Canvass' labour.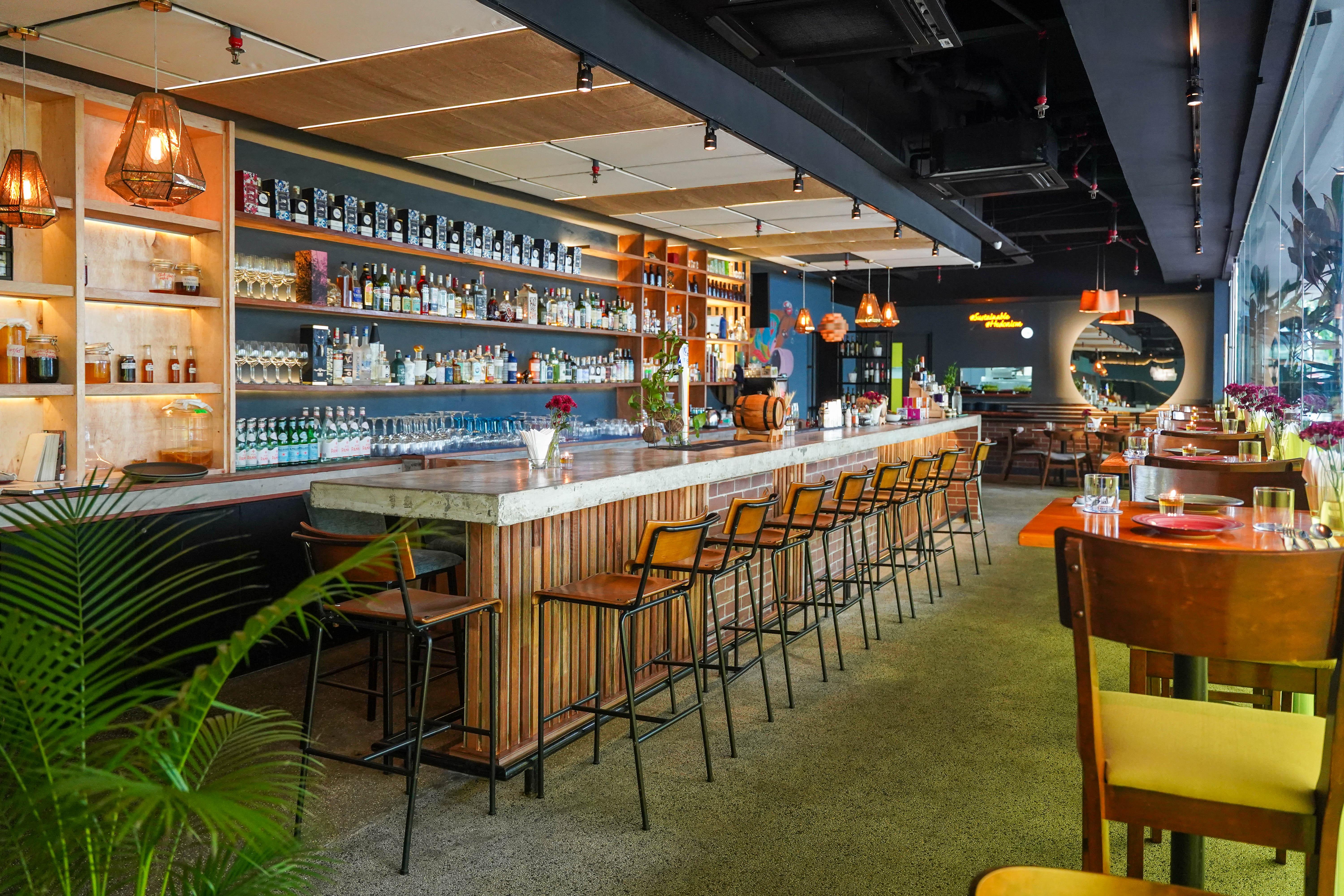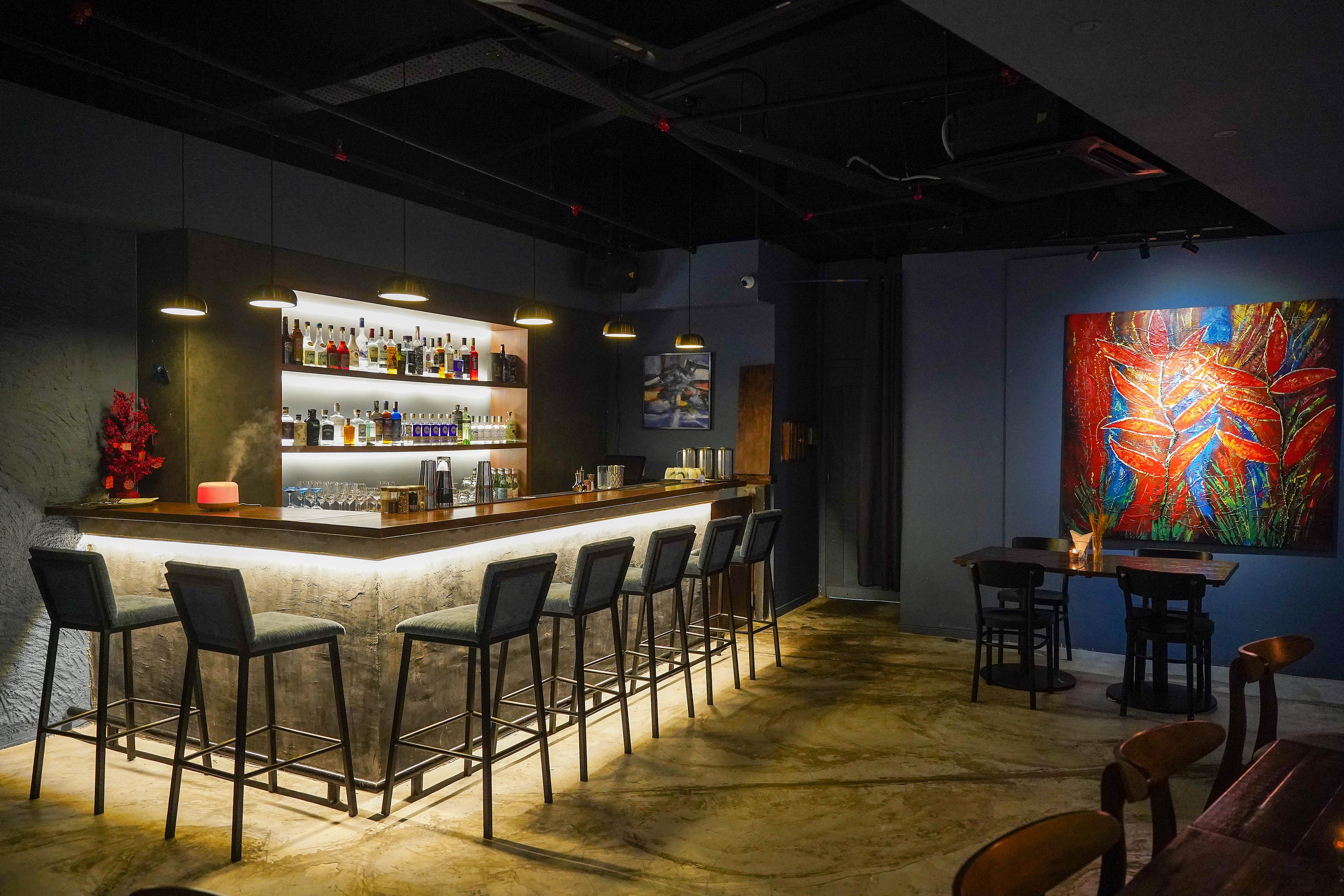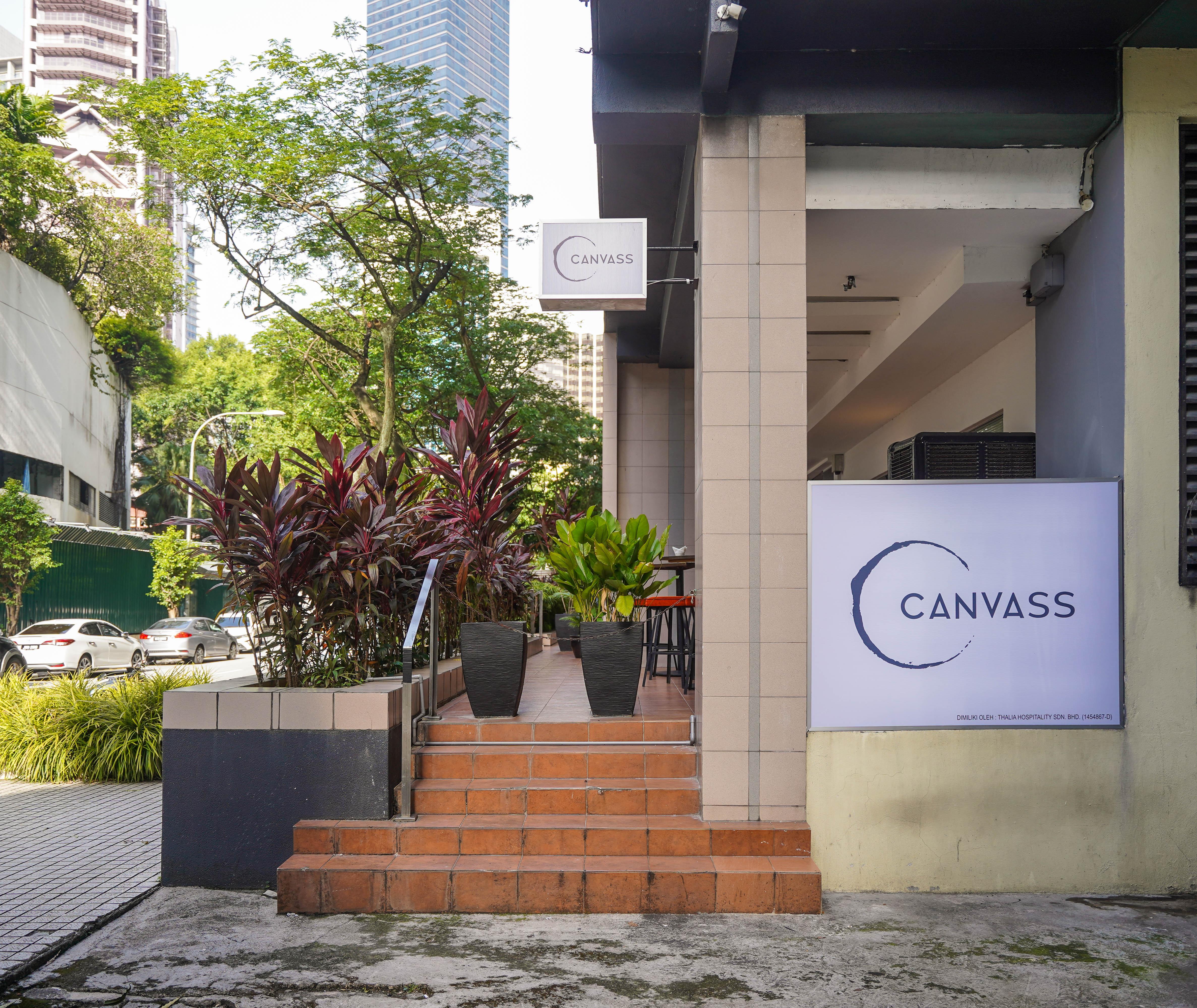 Canvass
38, Jalan Bedara, Bukit Bintang, 50200 Kuala Lumpur.
Open Tuesday-Friday, 5pm-12am; Saturday, 12pm-12am; Sunday, 4pm-12am. 
Tel: 03-2022-0968