Cake Tella's Wing Heong Bak Kwa Crepe Cake is brilliant like bacon on honey toast
April 13, 2022
---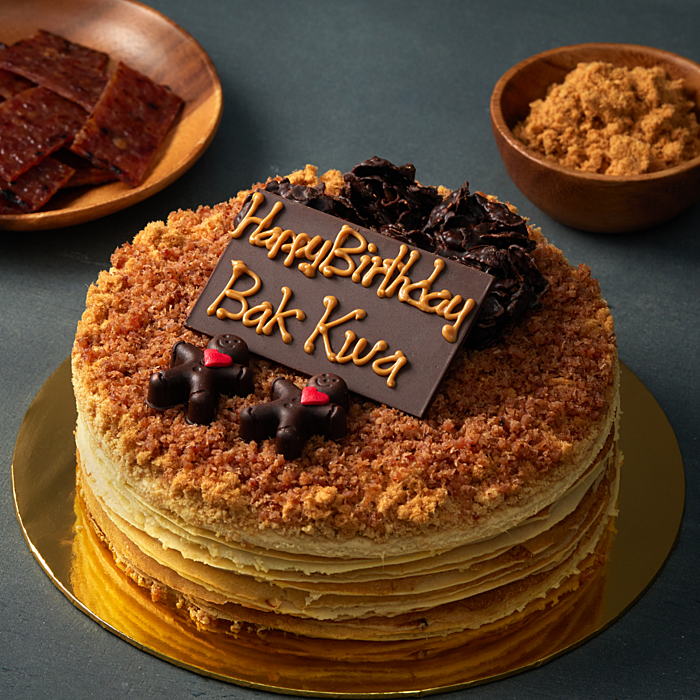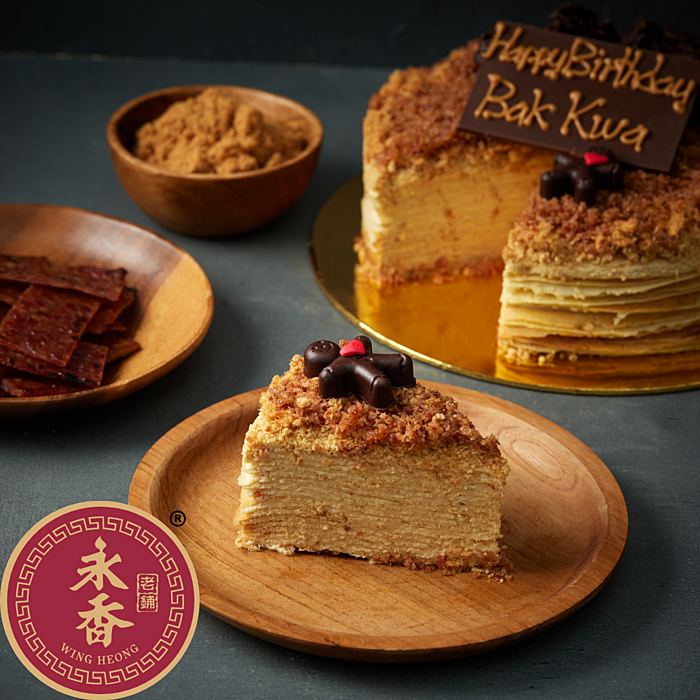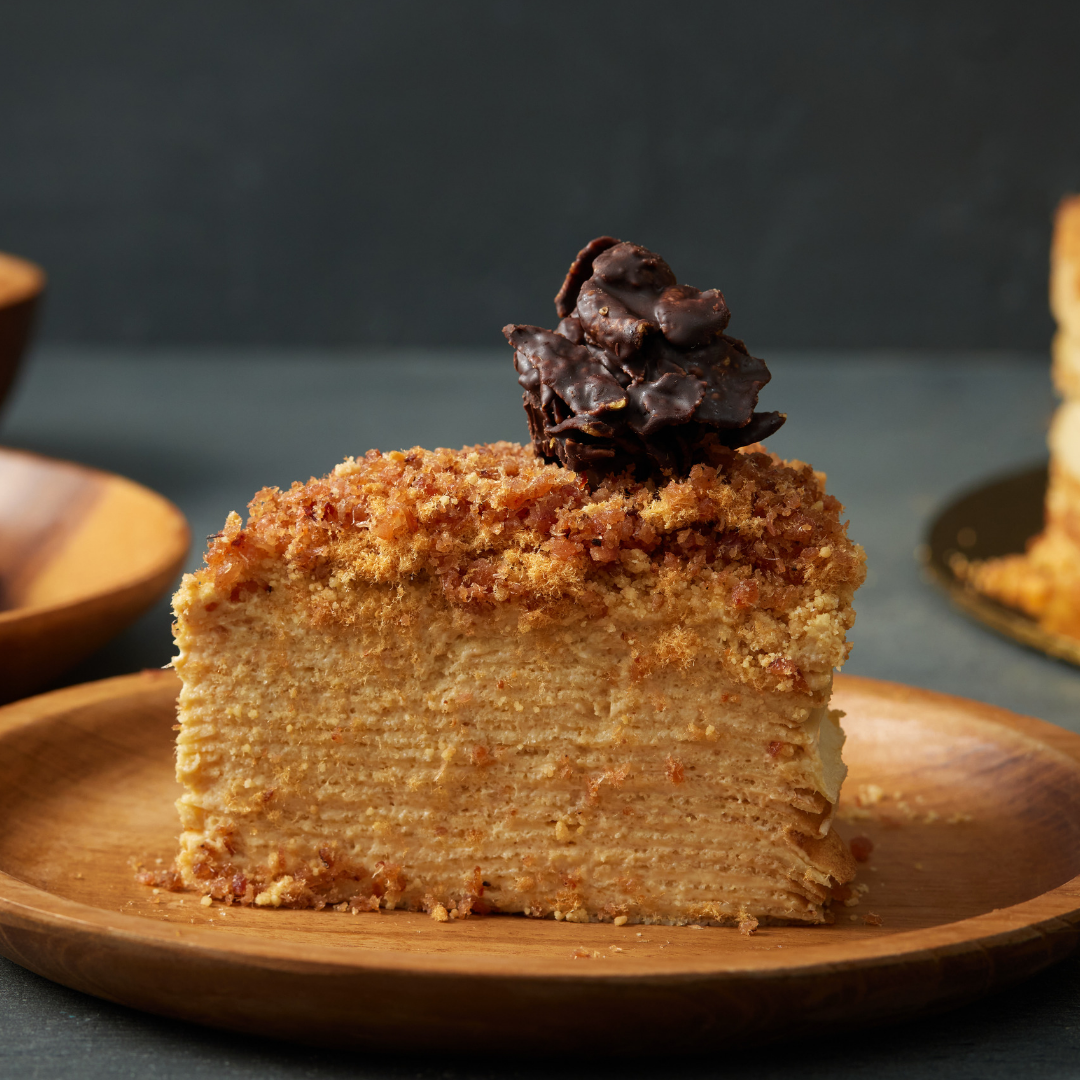 When Cake Tella recently announced its new Bak Kwa Pork Floss Crepe Cake, even its longtime fans assumed this was an April's Fool prank.
But it's no joke - this masterstroke is a bold collaboration with Wing Heong BBQ Meat, amplifying the layers of flavour and texture in a fluffy-creamy cake.
We were initially skeptical. Bak kwa is fun to snack on throughout the Lunar New Year, but we'd probably prefer it on pizzas or pasta before depositing it into a dessert.
The first forkful of Cake Tella's creation proved us instantly wrong.
Firm, aromatic morsels of Wing Heong bak kwa, plus flaky, airy pork floss, are showered on the cake in perfect proportions, providing light bursts of meaty, mellow umami that punctuate the smooth cake with smoky notes of soy and caramelised sugar. 
The duet of sweet and salty is harmoniously calibrated, punchy but not overpoweringly savoury, like a strip of bacon on thick honey toast. 
Available only until 1 June 2022, each Bak Kwa Crepe Cake comes with a RM15 voucher that can be used for online purchases at wingheong.com - vouchers are available while stocks last.
Order at: 
caketella.com/shop/wing-heong-bak-kwa-crepe-cake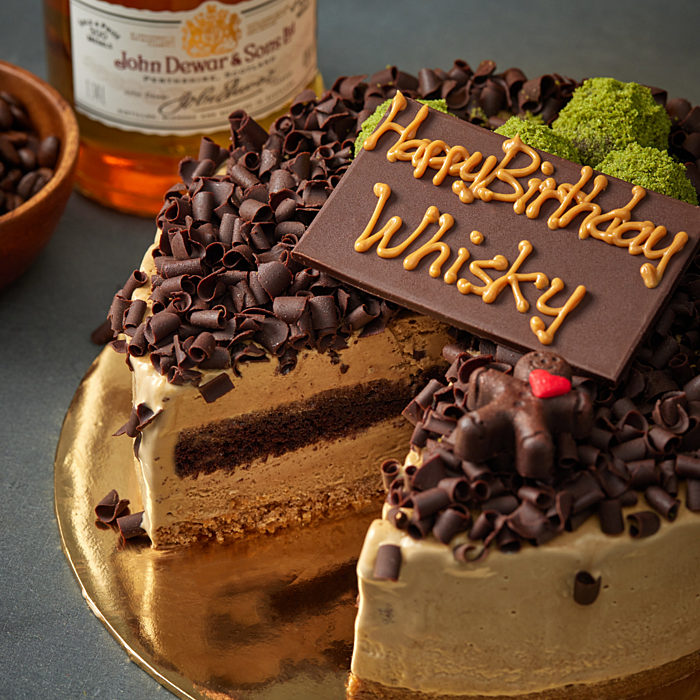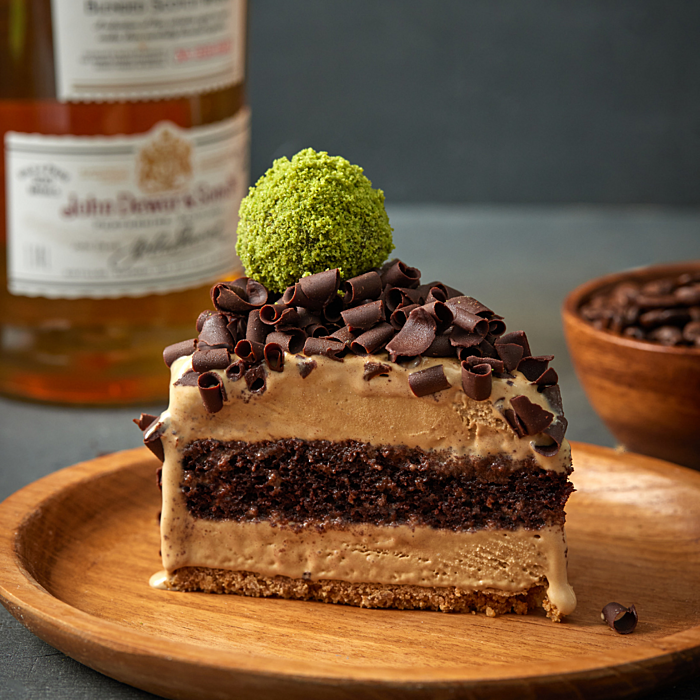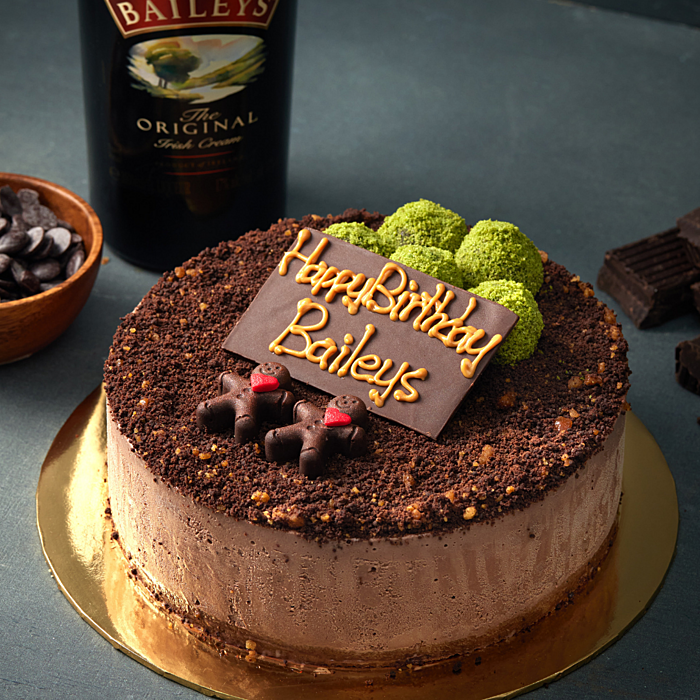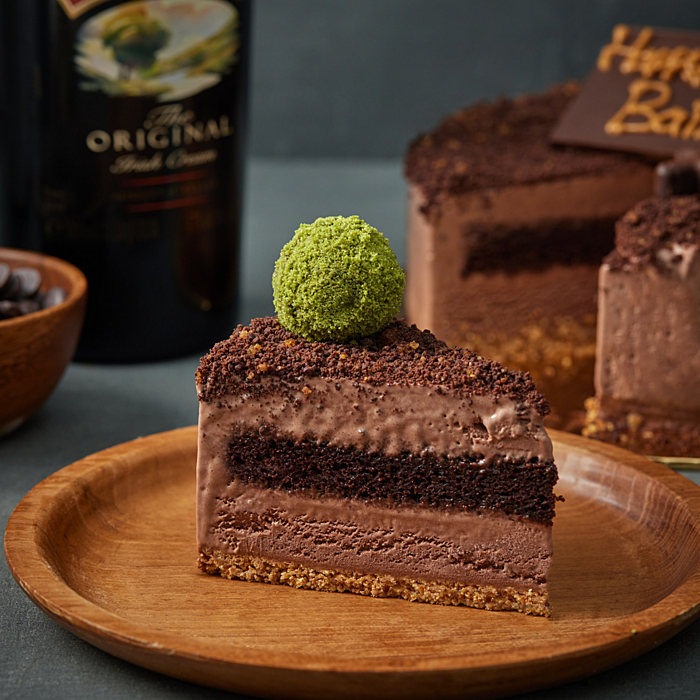 If you want a less experimental but still exciting crowd-pleaser for your next celebration, Cake Tella's range of alcoholic ice cream cakes will be the smash hit of the party. 
Recommendations include the Whisky Coffee Ice Cream Cake (featuring whisky-infused, house-made coffee ice cream, with chocolate moist sinfully soaked in whisky) and Baileys Valrhona Chocolate Ice Cream Cake (velvety-rich, fragrant Baileys Valrhona chocolate ice cream with Baileys-soaked chocolate moist).
More details here:
caketella.com/shop/whisky-coffee-ice-cream-cake
caketella.com/shop/baileys-valrhona-chocolate-ice-cream-cake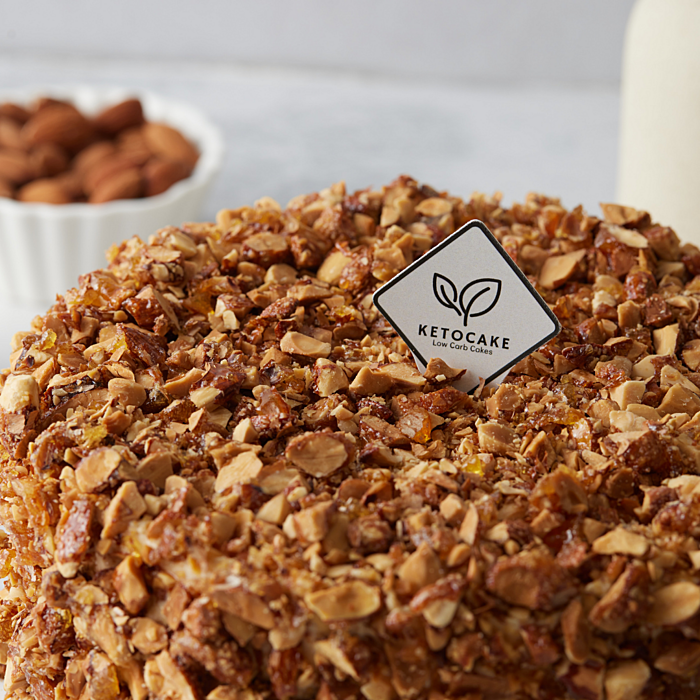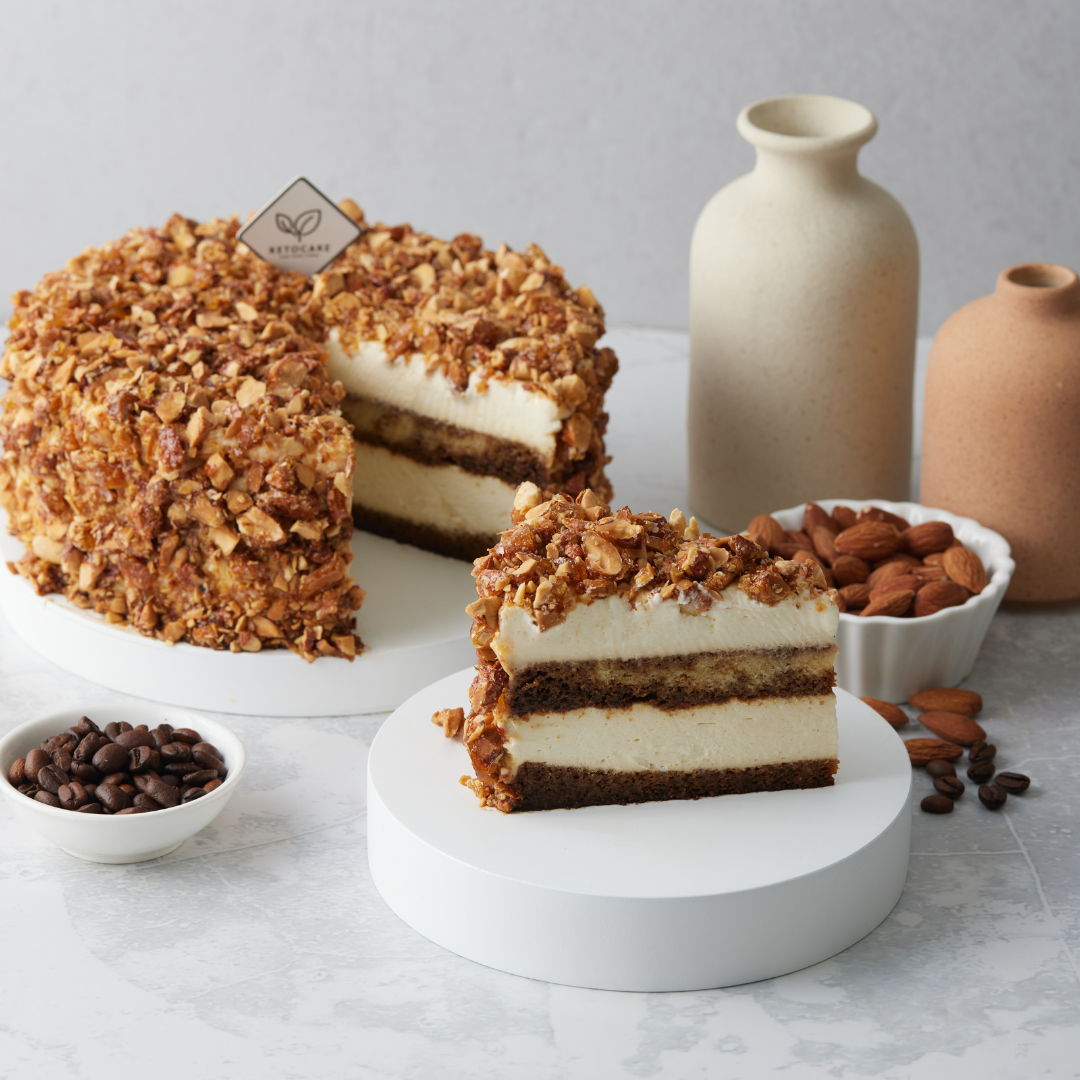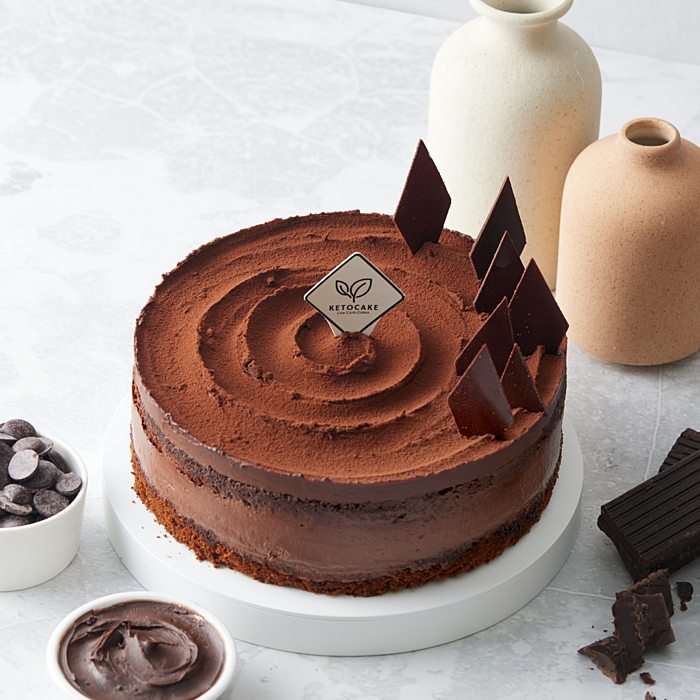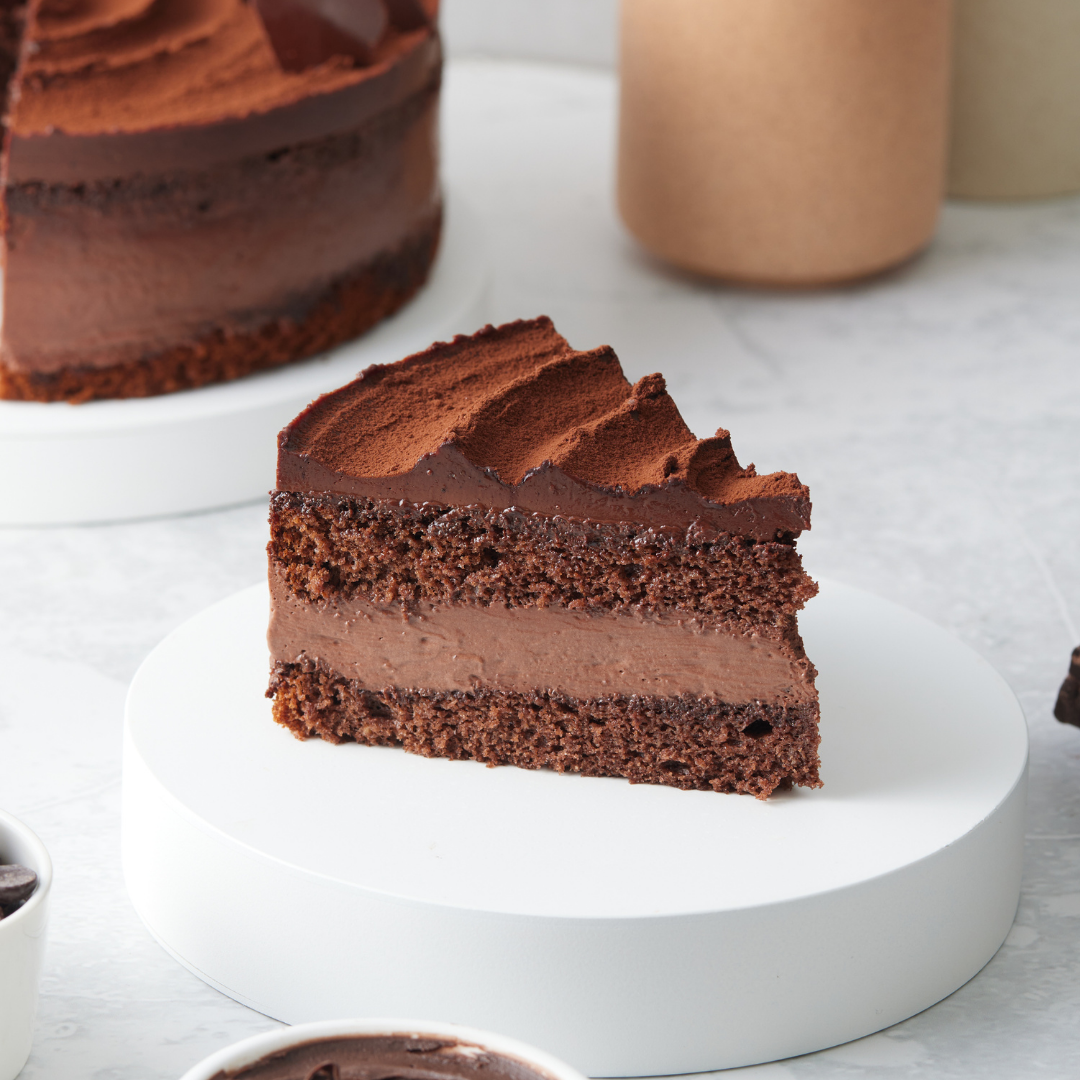 On the other end of the spectrum, Cake Tella has now introduced a new KETOGENIC project - this lineup of health-conscious KETO cakes was launched after eight months of fine-tuning. 
Cake Tella's KETO cakes are reasonably priced, starting at RM135 per cake. 
The taste good enough that many people might not realise these cakes are wholesomely low-carb treats, free of sugar and flour.
KETO Tiramisu:
caketella.com/shop/keto-tiramisu
KETO Valrhona Chocolate Mousse Cake (with 100% Dark Valrhona Chocolate):
caketella.com/shop/keto-valrhona-chocolate-mousse-cake
---
You Might also Like