Cake Jalan Tiung's second cafe serves scrumptious bakes in a neighbourhood hub with lived-in charm
January 28, 2022
---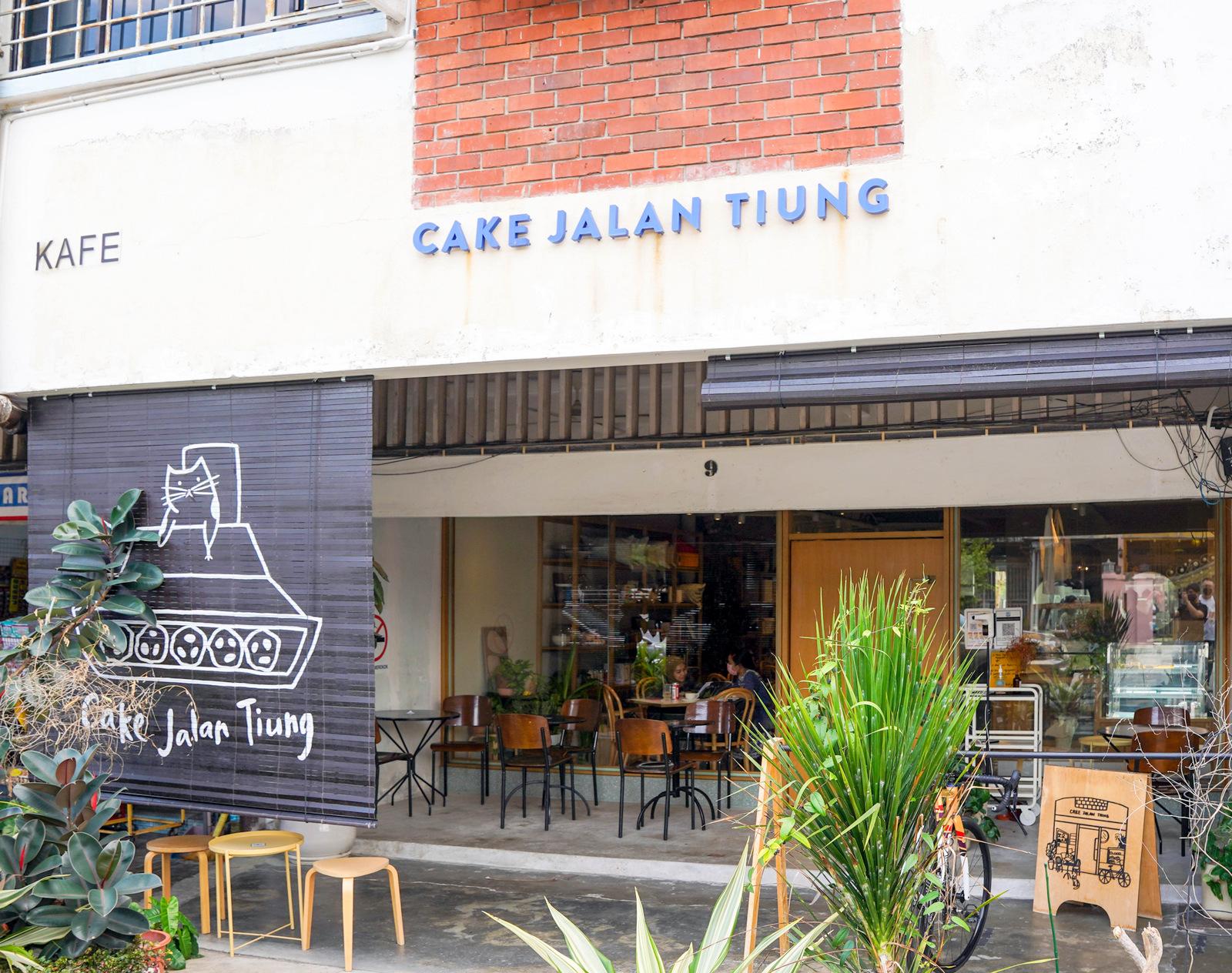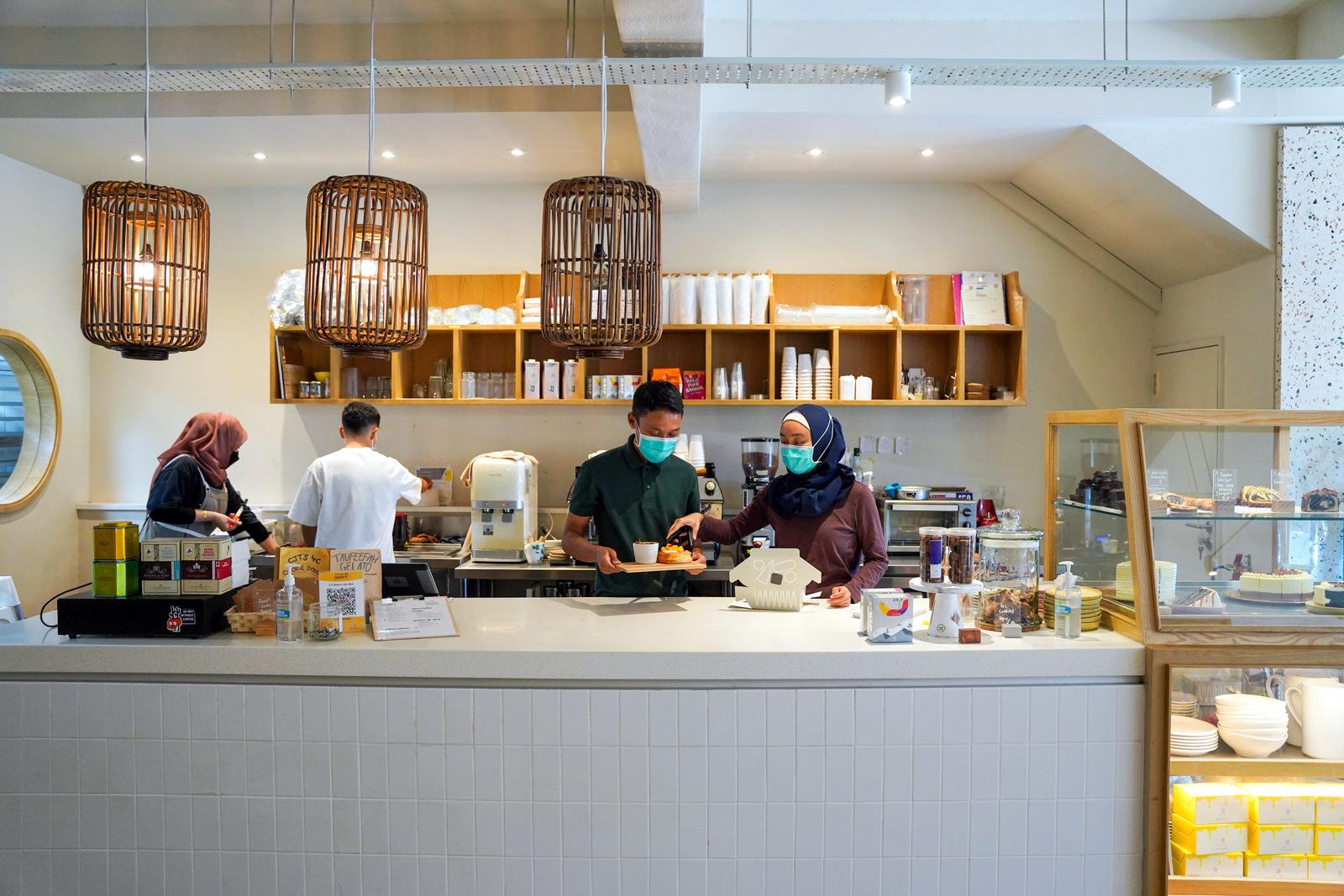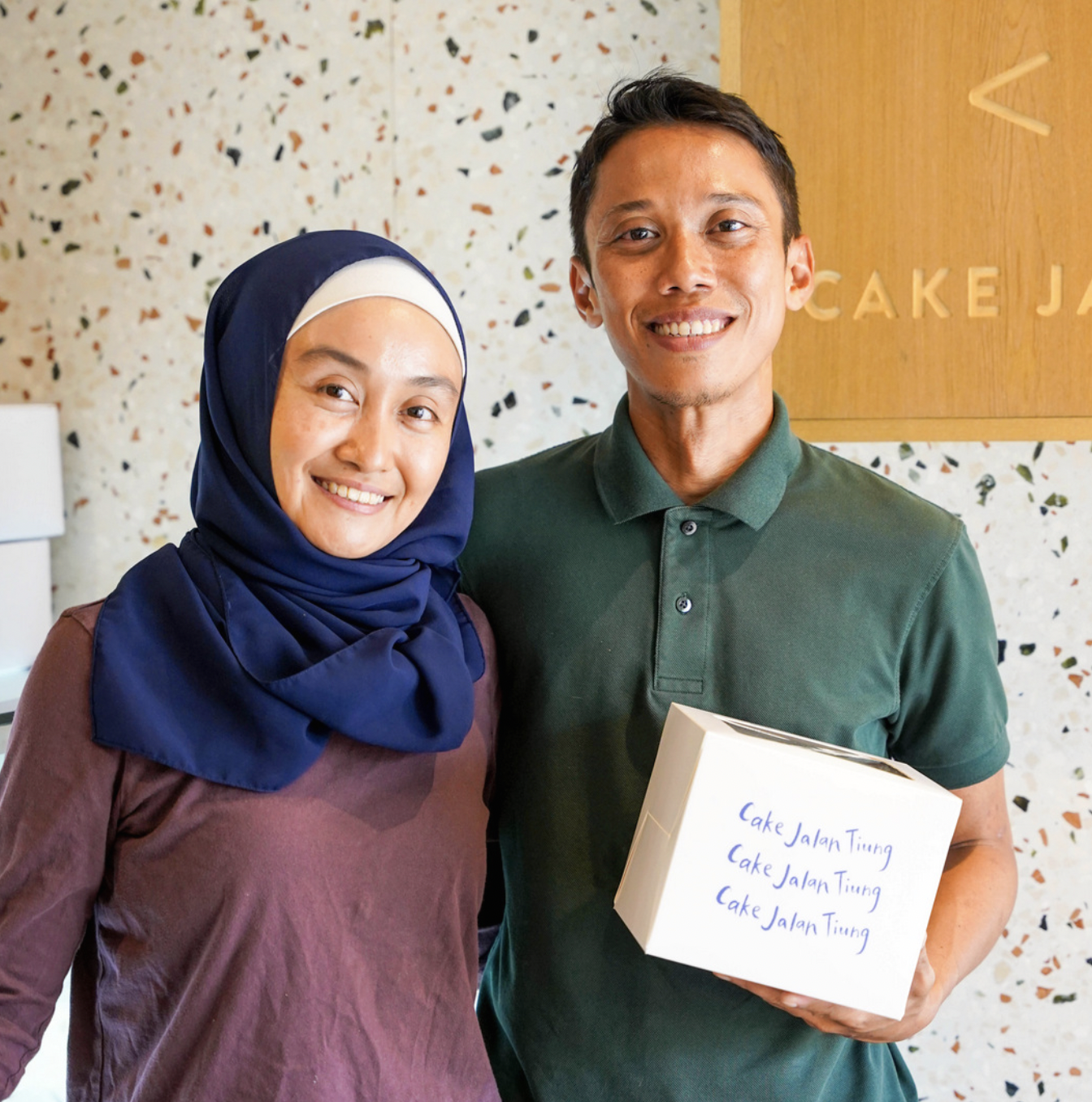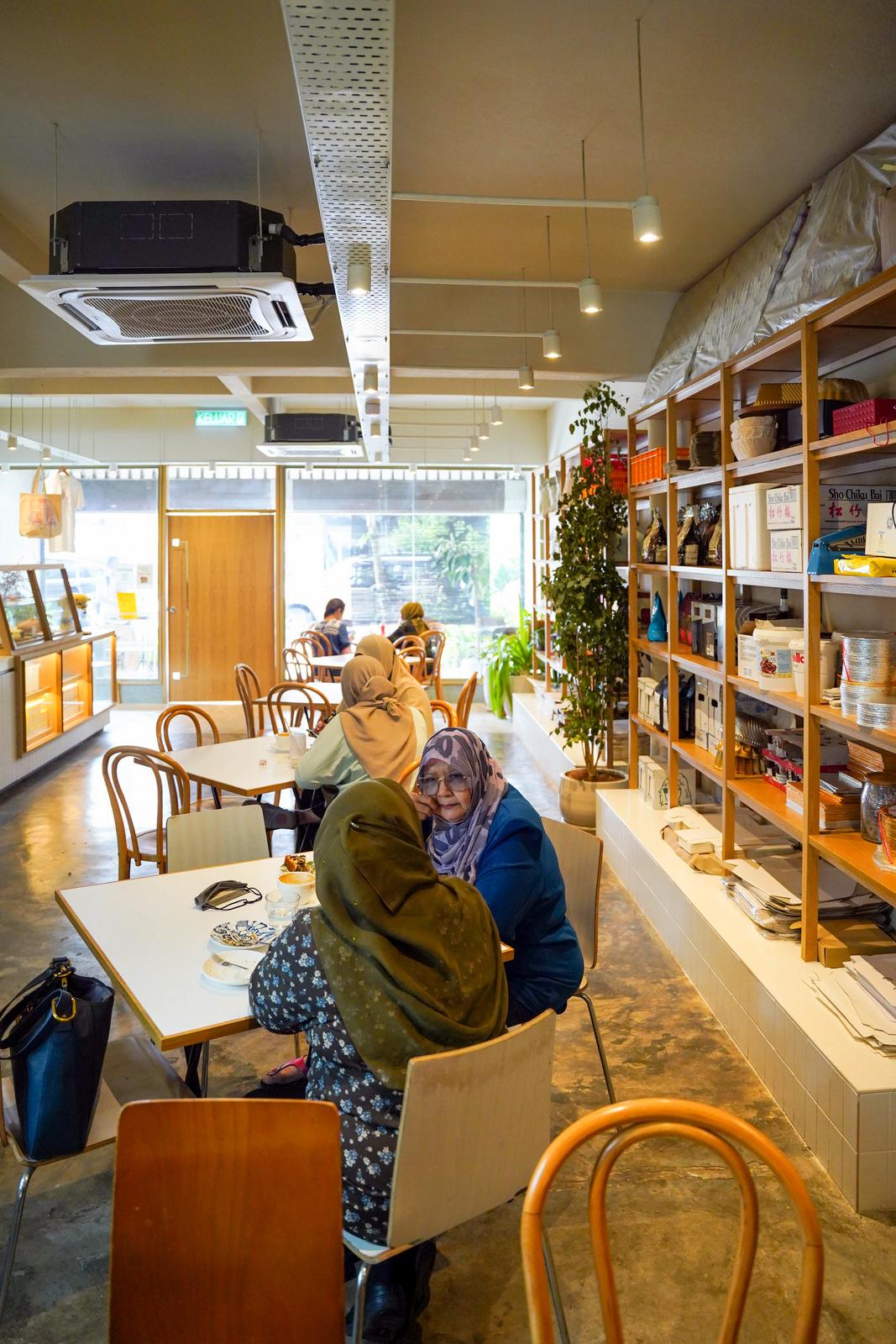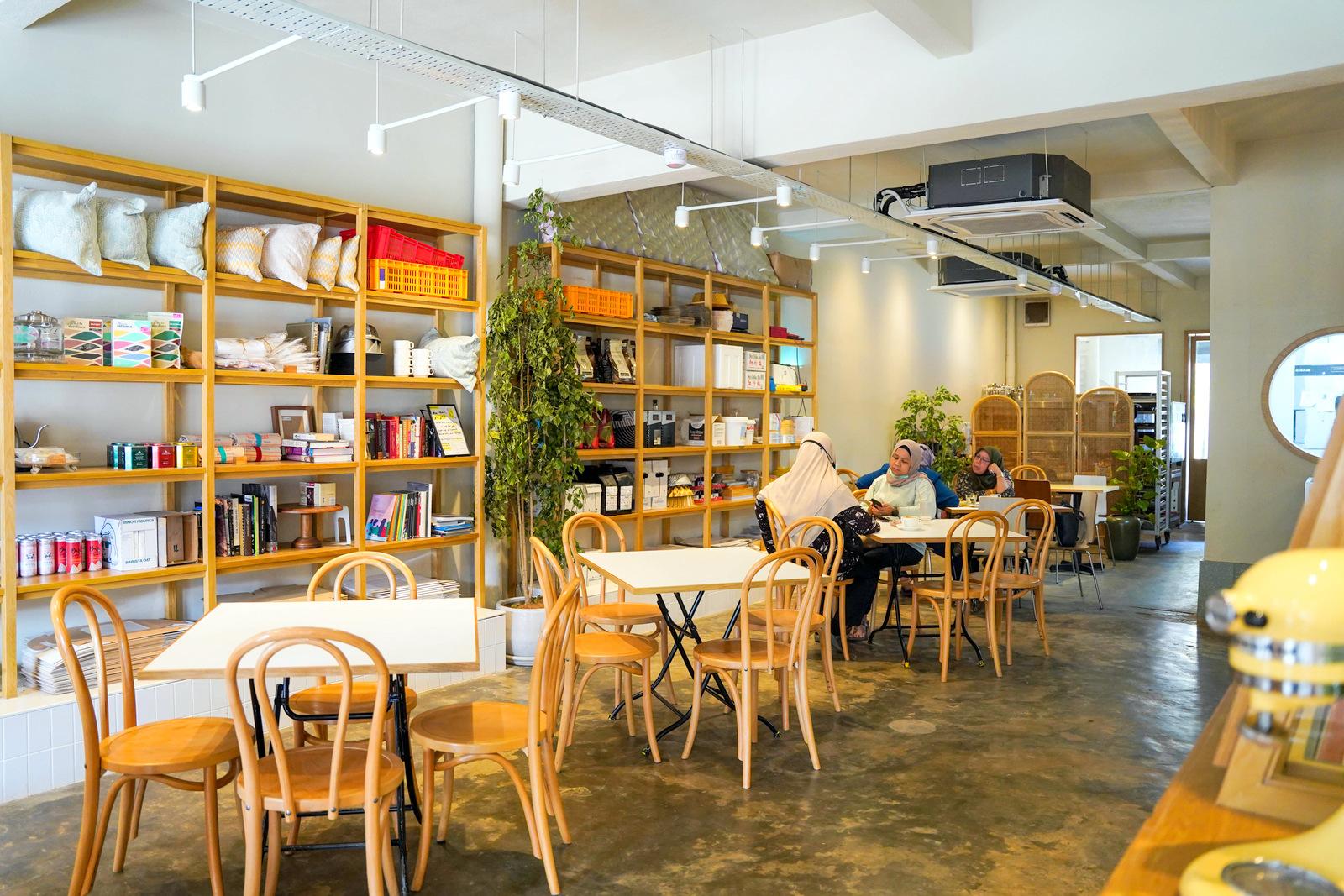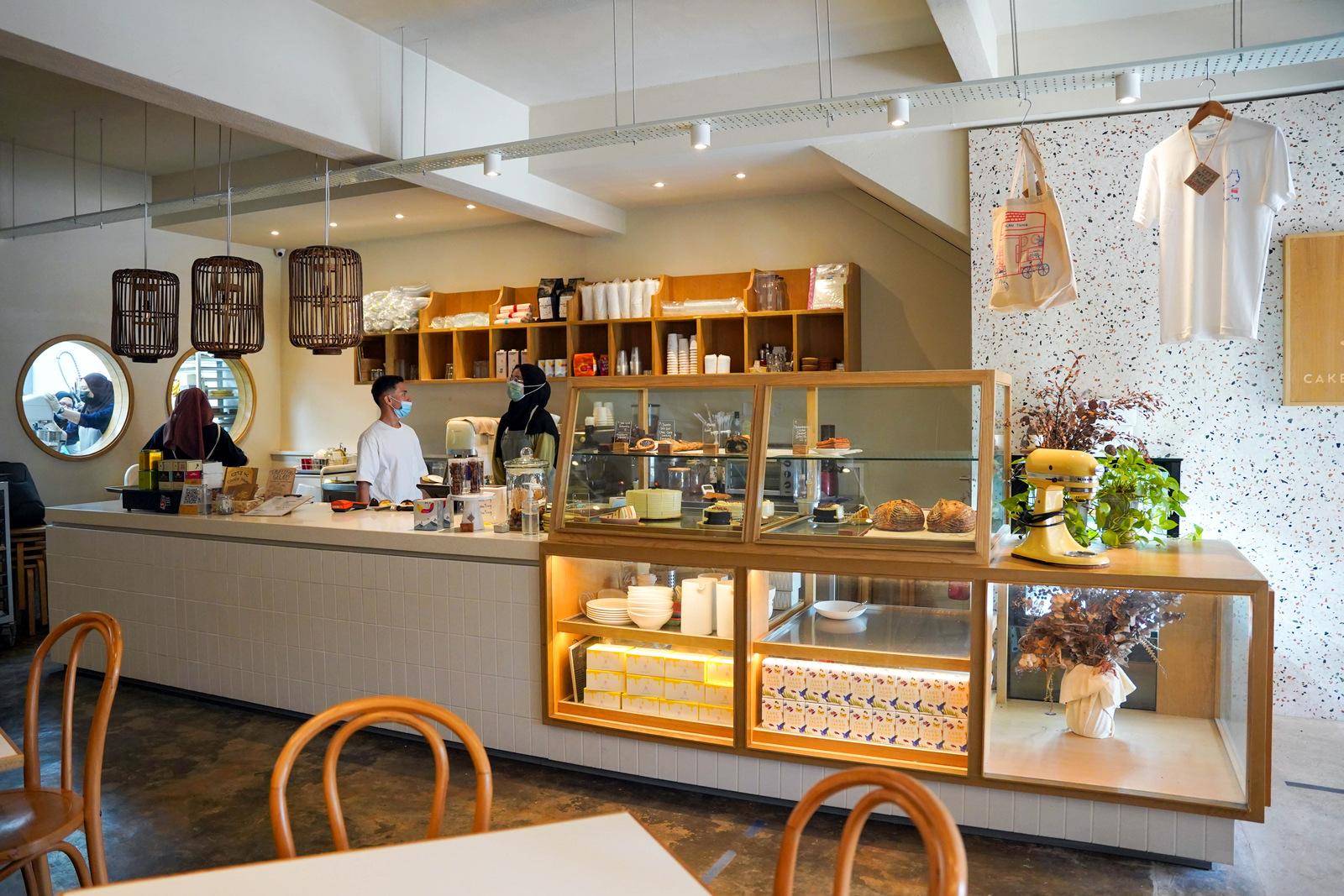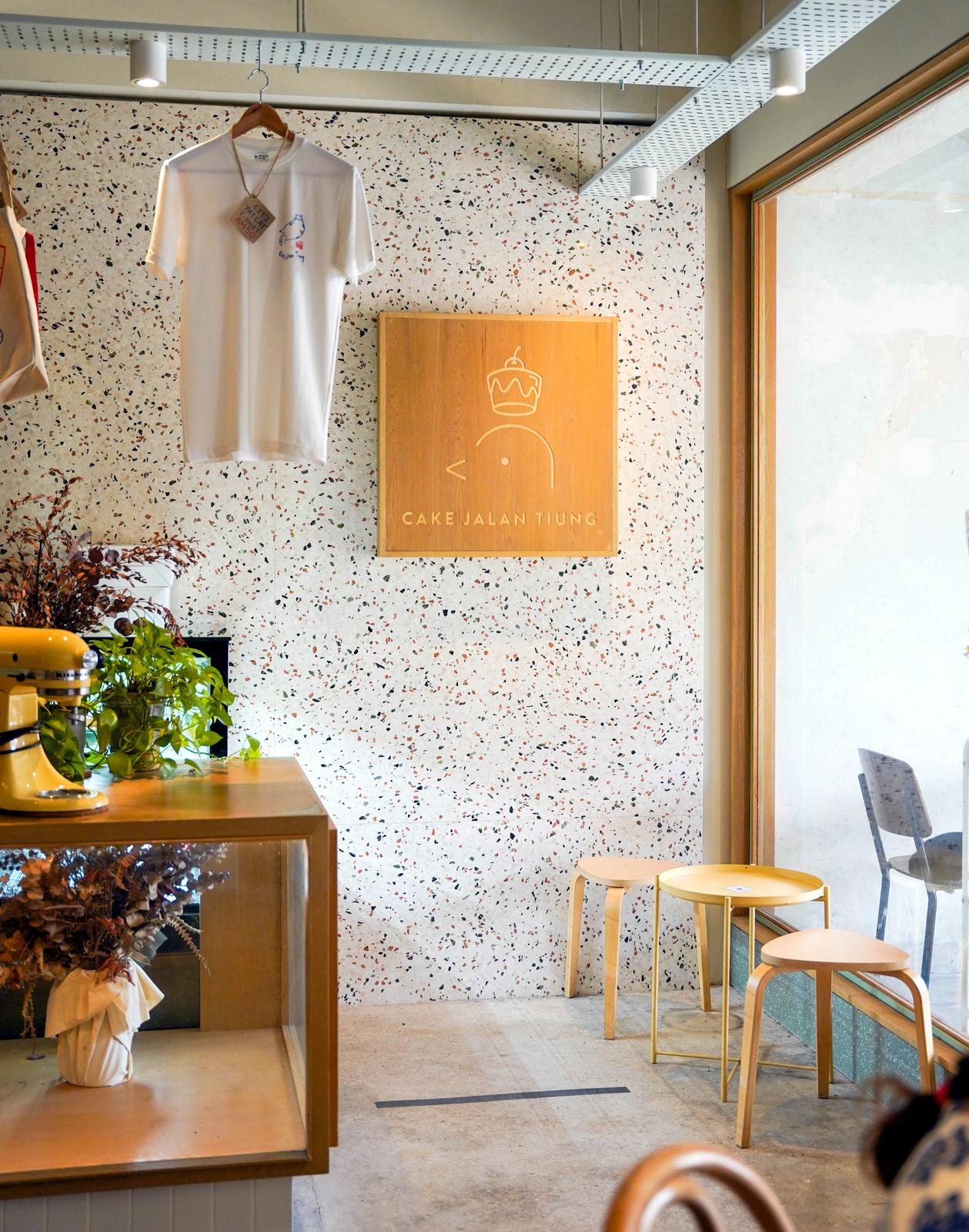 It's 3pm on a Friday on this sleepy Shah Alam street, where six or seven neighbourhood shops face a colourful row of decades-old terrace homes. A slinky black cat is napping by one storefront's blinds, coincidentally illustrated with a prominent-whiskered feline mounted on a tank with chocolate chip wheels. Inside, three tables of women are enjoying an afternoon chat over slices of chocolate cake, sipping one last coffee for the day.
Welcome to Cake Jalan Tiung's second branch, with an idyllic scene that blends a cake shop's wood-toned lustre with a living room's lived-in charm, a warm and welcoming cafe where customers can relax and truly breathe instead of hunting for the most Instagrammable corner.
Cake Jalan Tiung's founders Shafinaz and Hidzad have been familiar faces for Shah Alam's dessert devotees ever since they opened their first outlet in Sekysen 9 in 2015. Two years ago, the married couple birthed this second branch in Seksyen 4, turning it into a second home for many customers, a five-minute stroll from Shafinaz and Hidzad's own home.
If you like cafes conceived with love, Cake Jalan Tiung in Seksyen 4 is worth the drive from KL, PJ or anywhere else in the Klang Valley. Take a table by a shelf full of fact and fiction supplied by the Books On The Move community library movement, or browse one of CJT's own-chosen cookbooks, perched near CJT merch like T-shirts and tote bags, alongside baking ingredients and equipment that reflect the brand's passion for quality, care and consistency.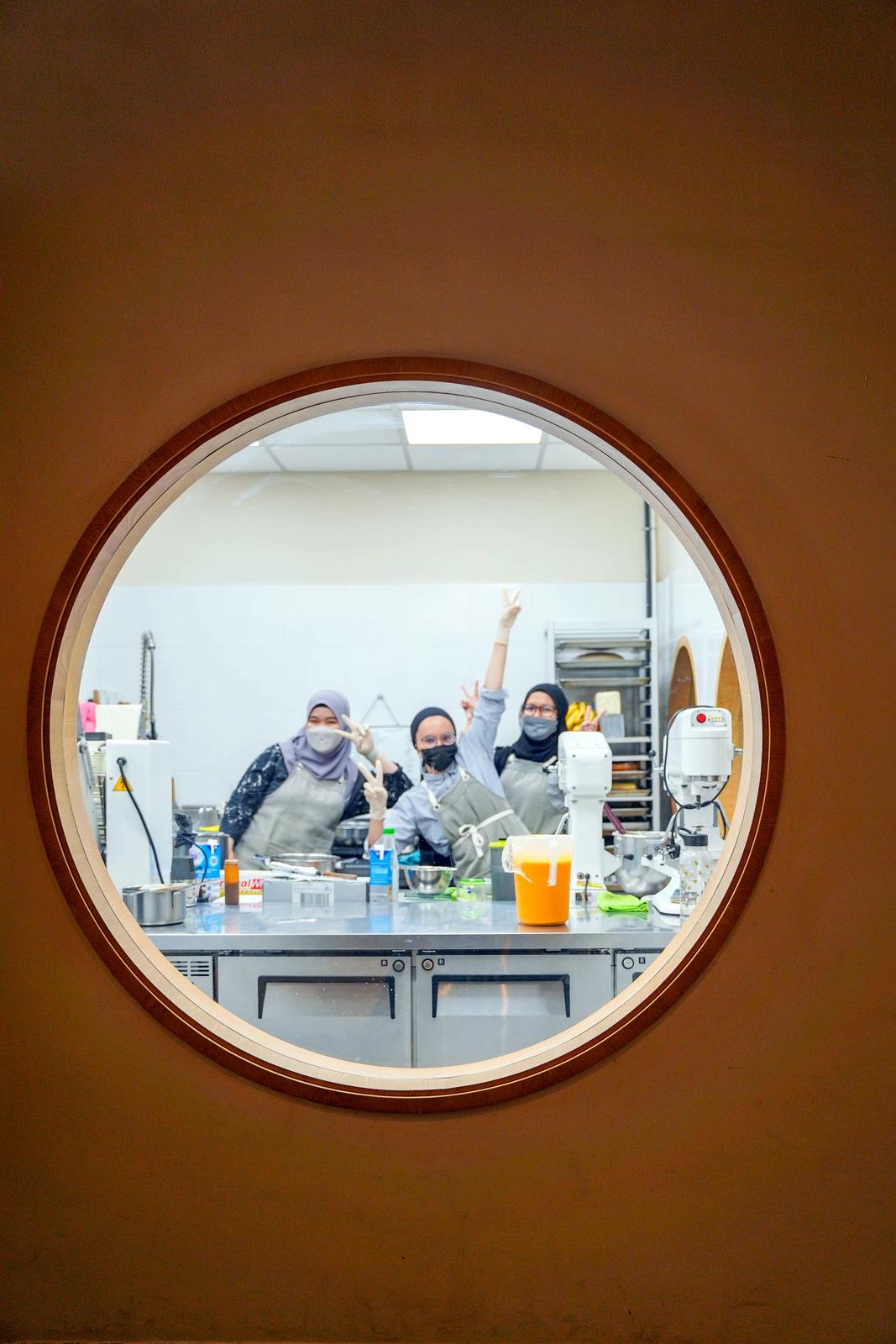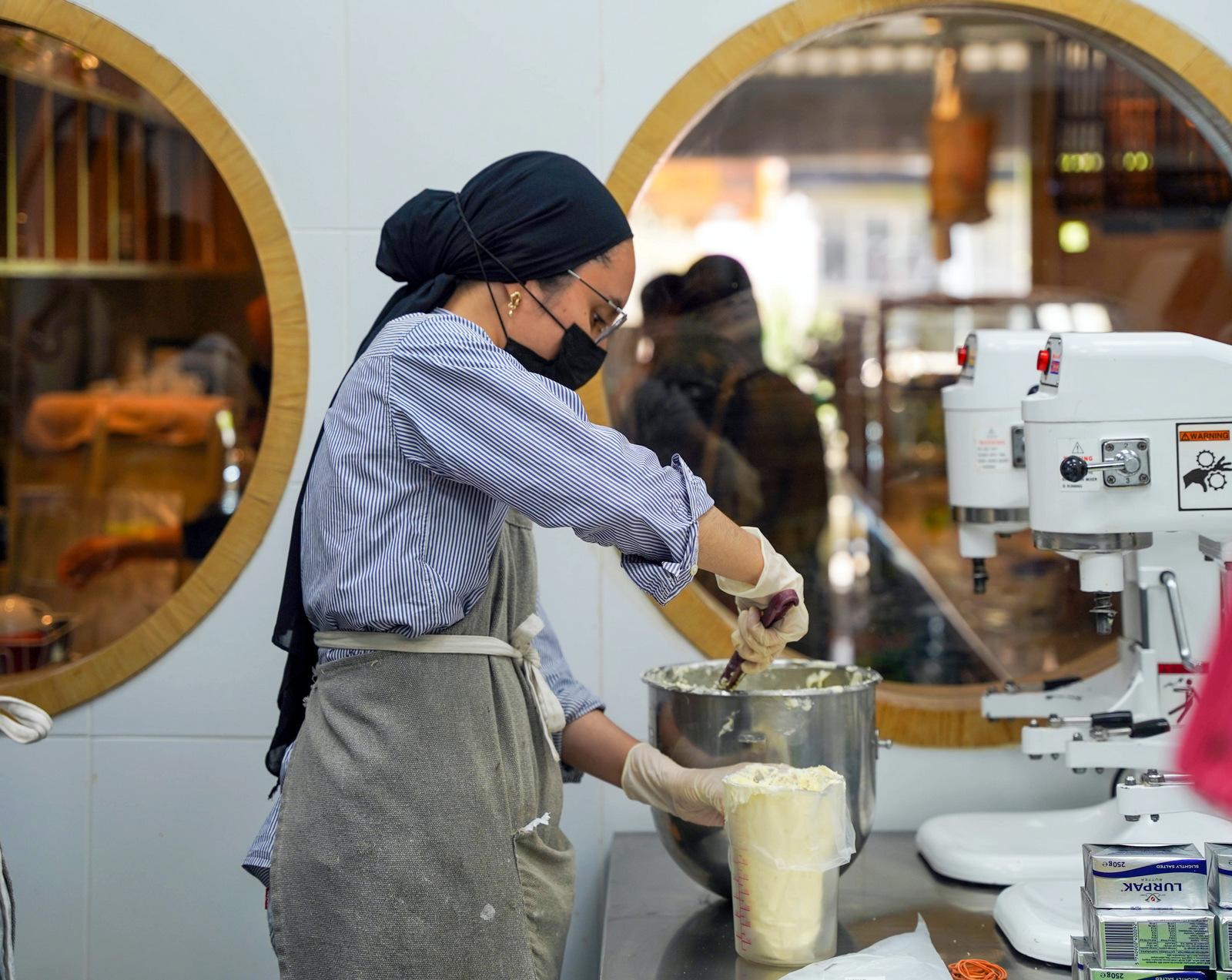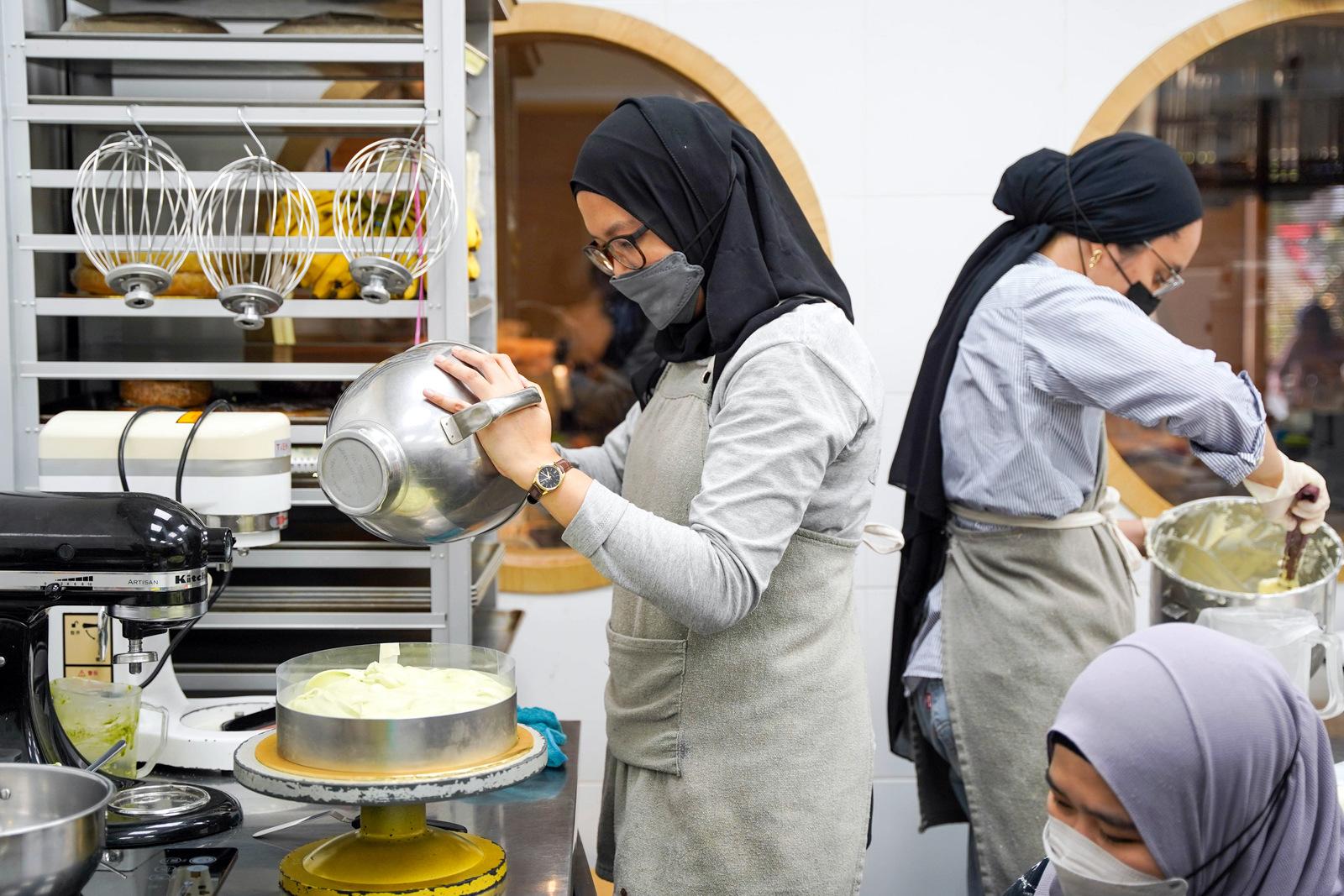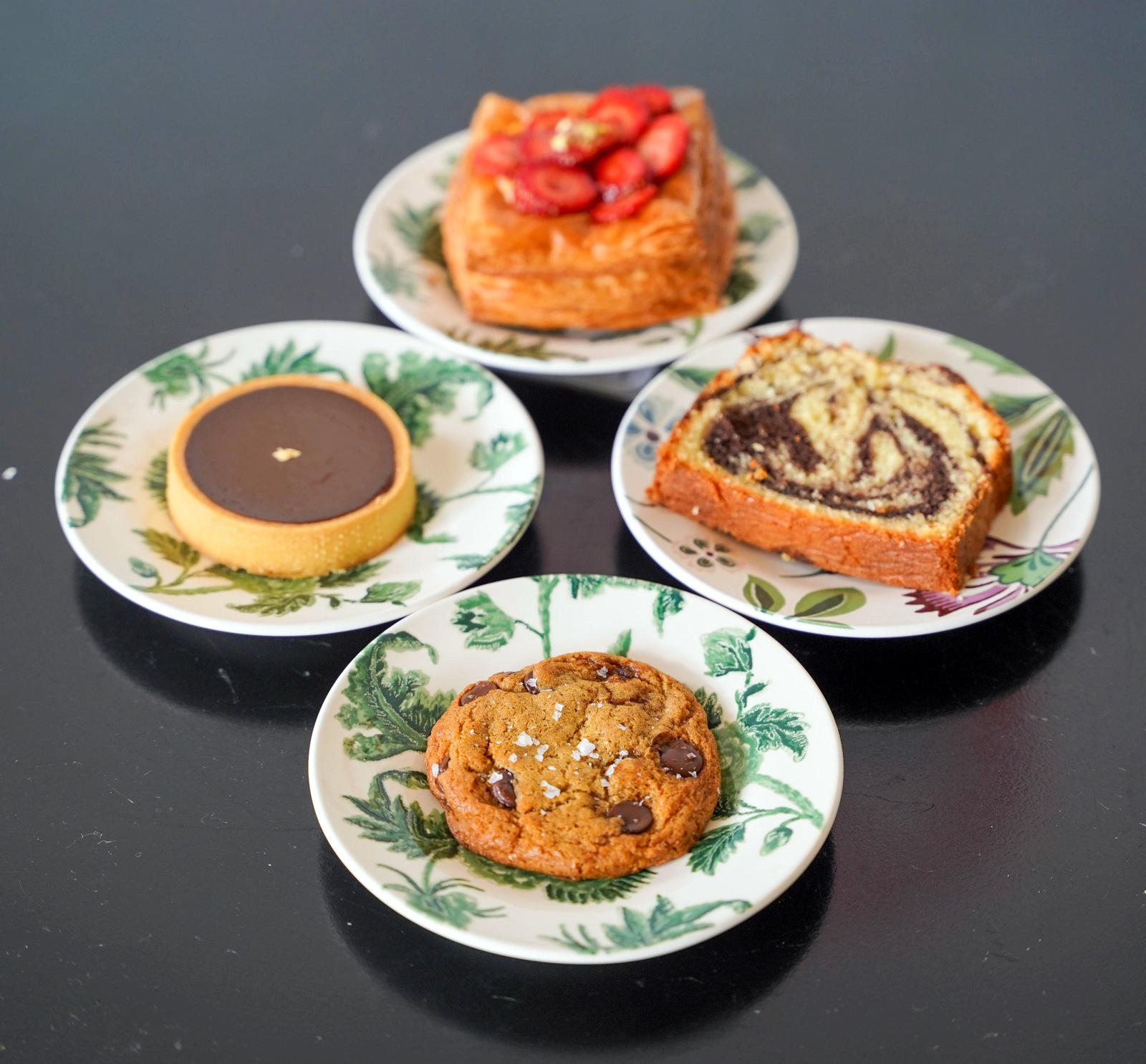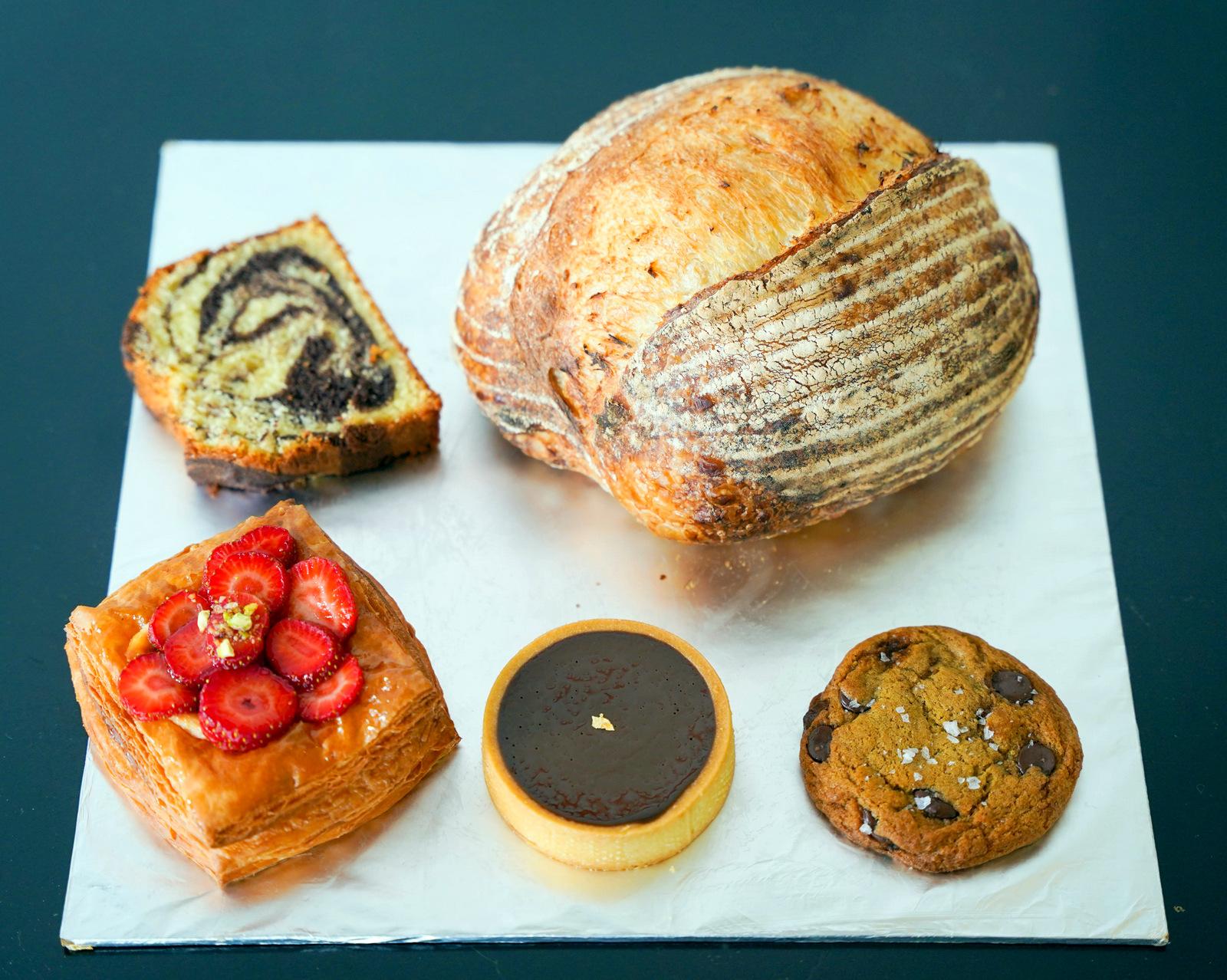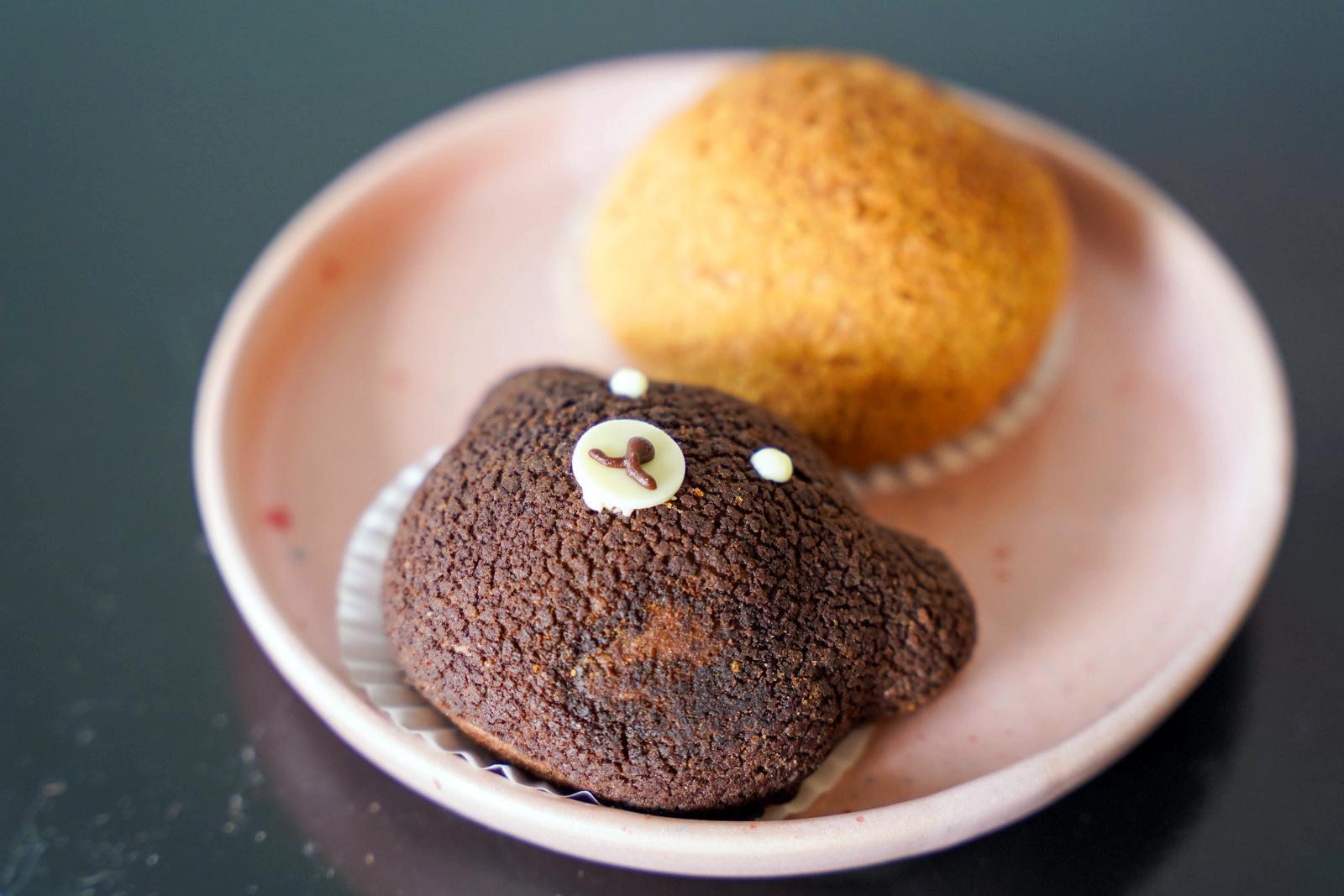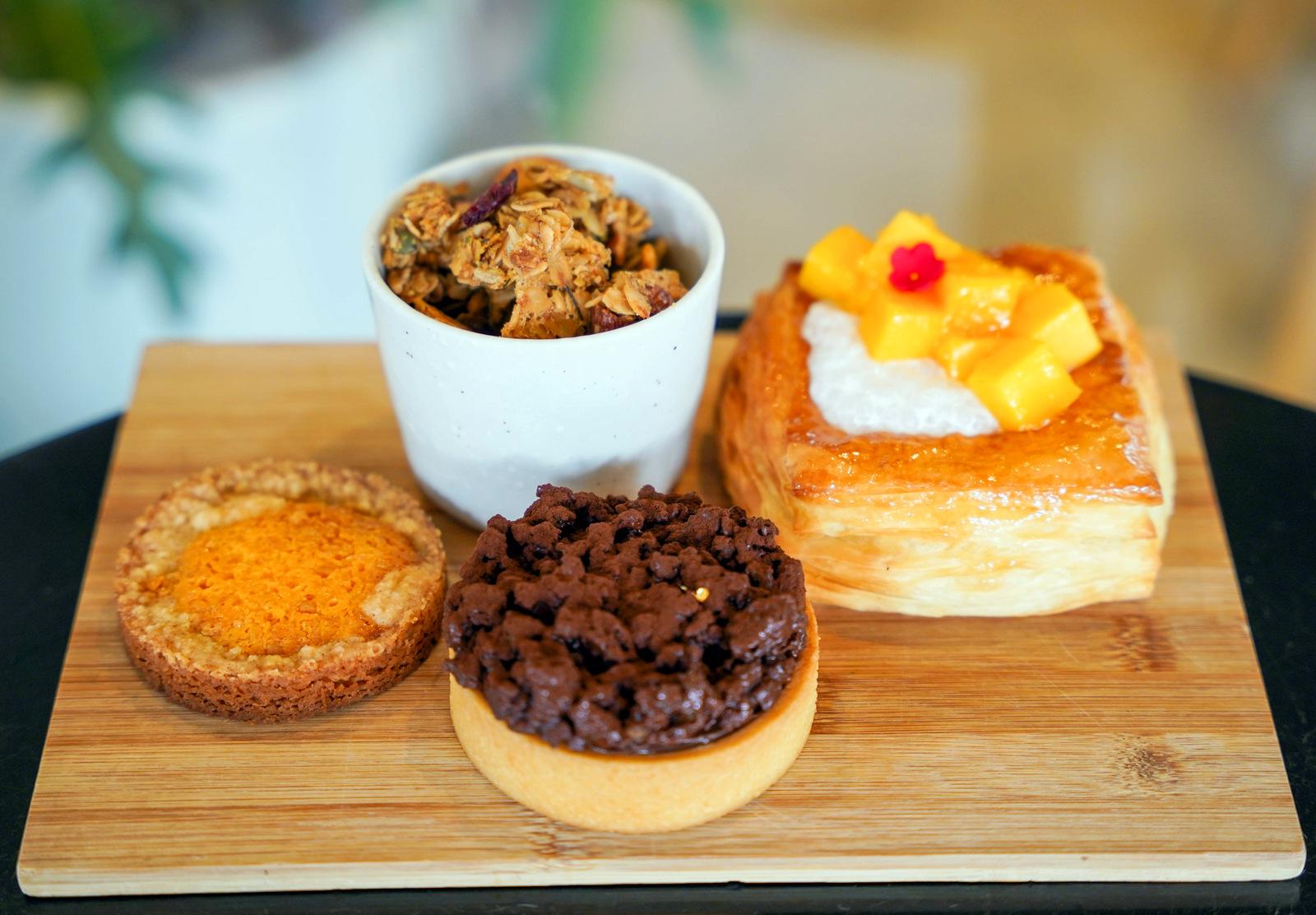 Peek through the windows by the counter to watch Cake Jalan Tiung's all-female brigade of bakers cheerfully at work. While CJT carved its original reputation with cakes, there's every kind of timeless treat for the sweet tooth here - bread, cookies and tarts to gorgeously golden pastries and puffs, plus seasonal specials (more on CJT's CNY temptations in a moment!). 
A made-from-scratch, honest-to-goodness philosophy infuses everything that comes out of CJT's ovens, evident from the first crunchy bite of a cookie to the final creamy chew of cake.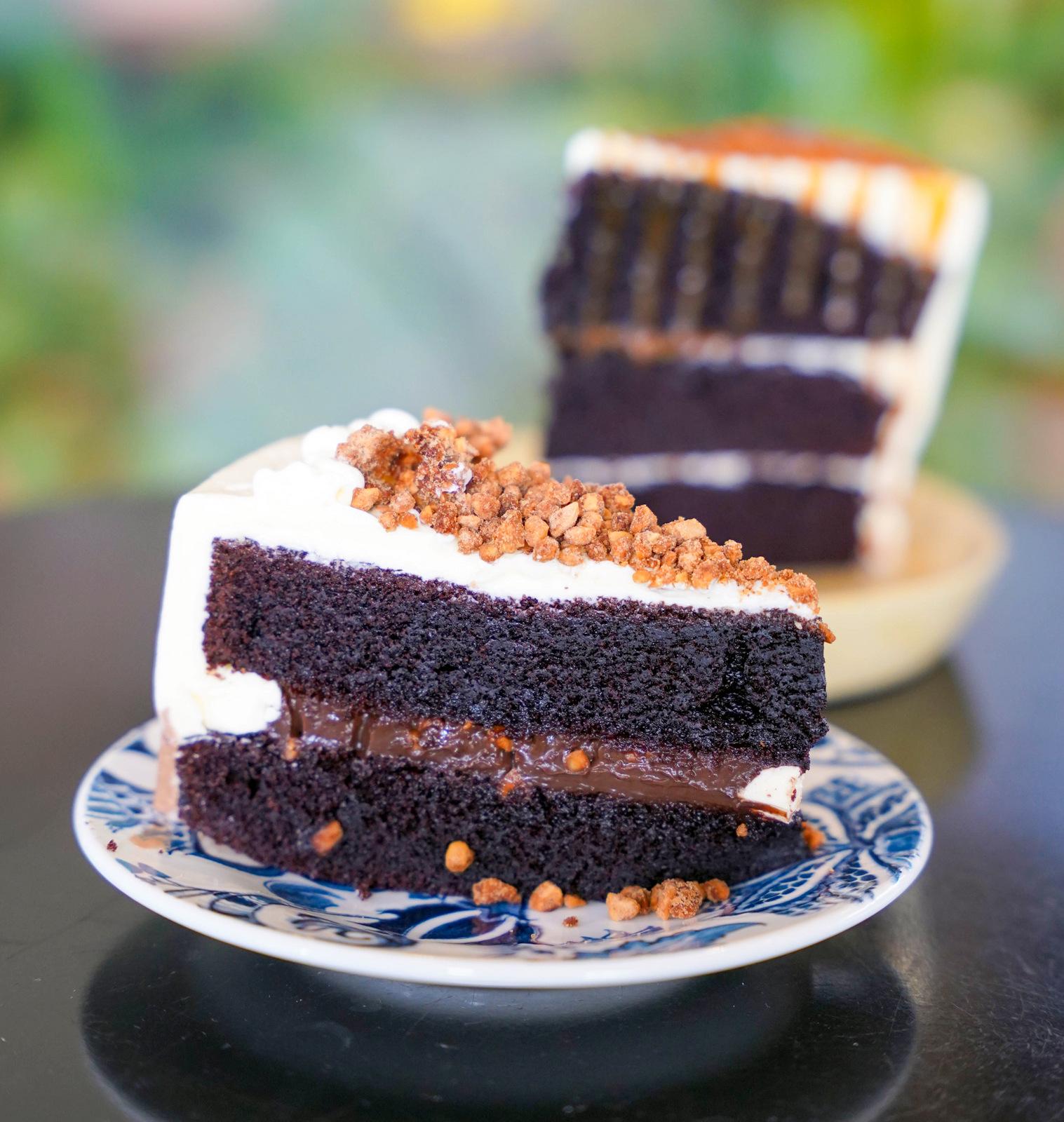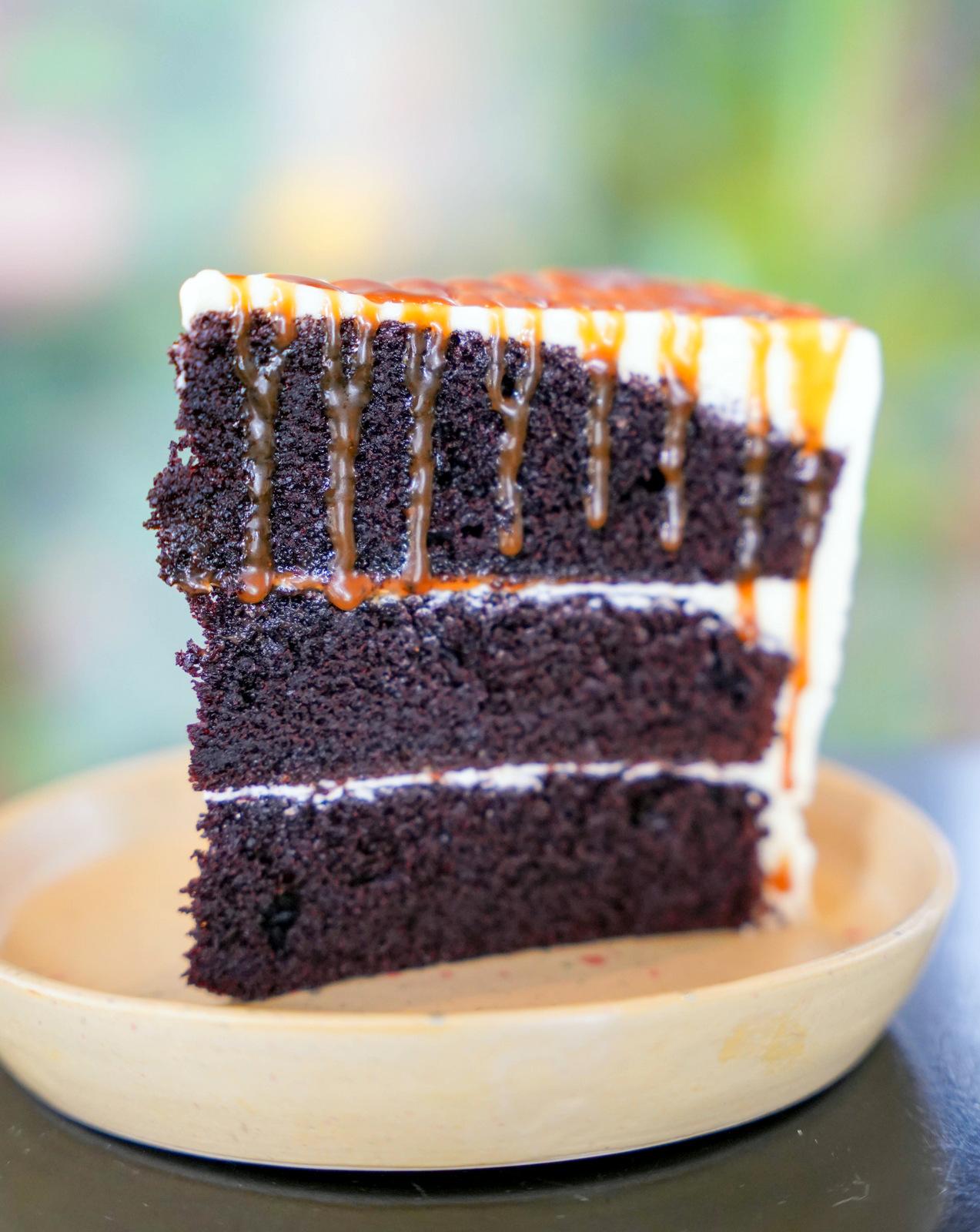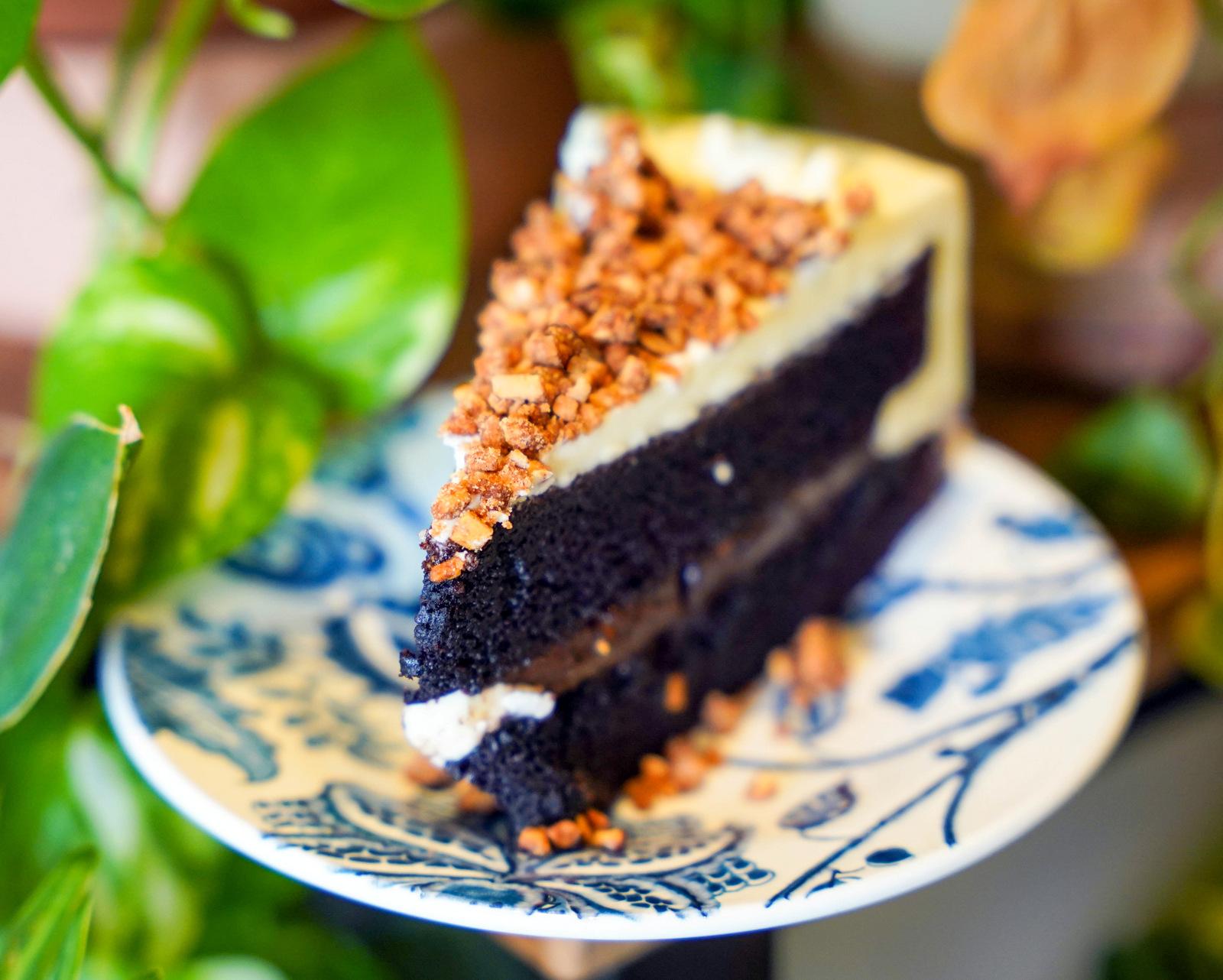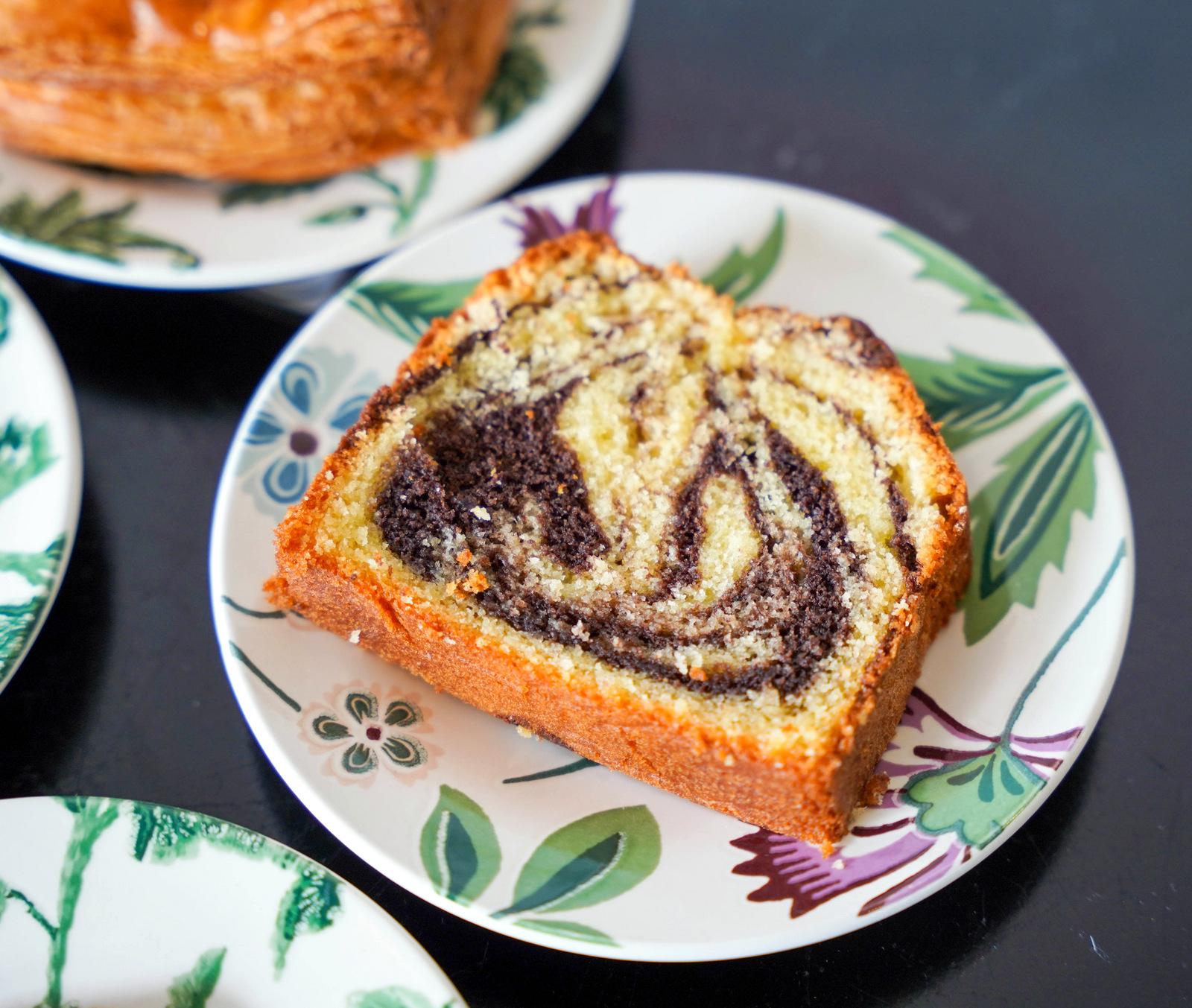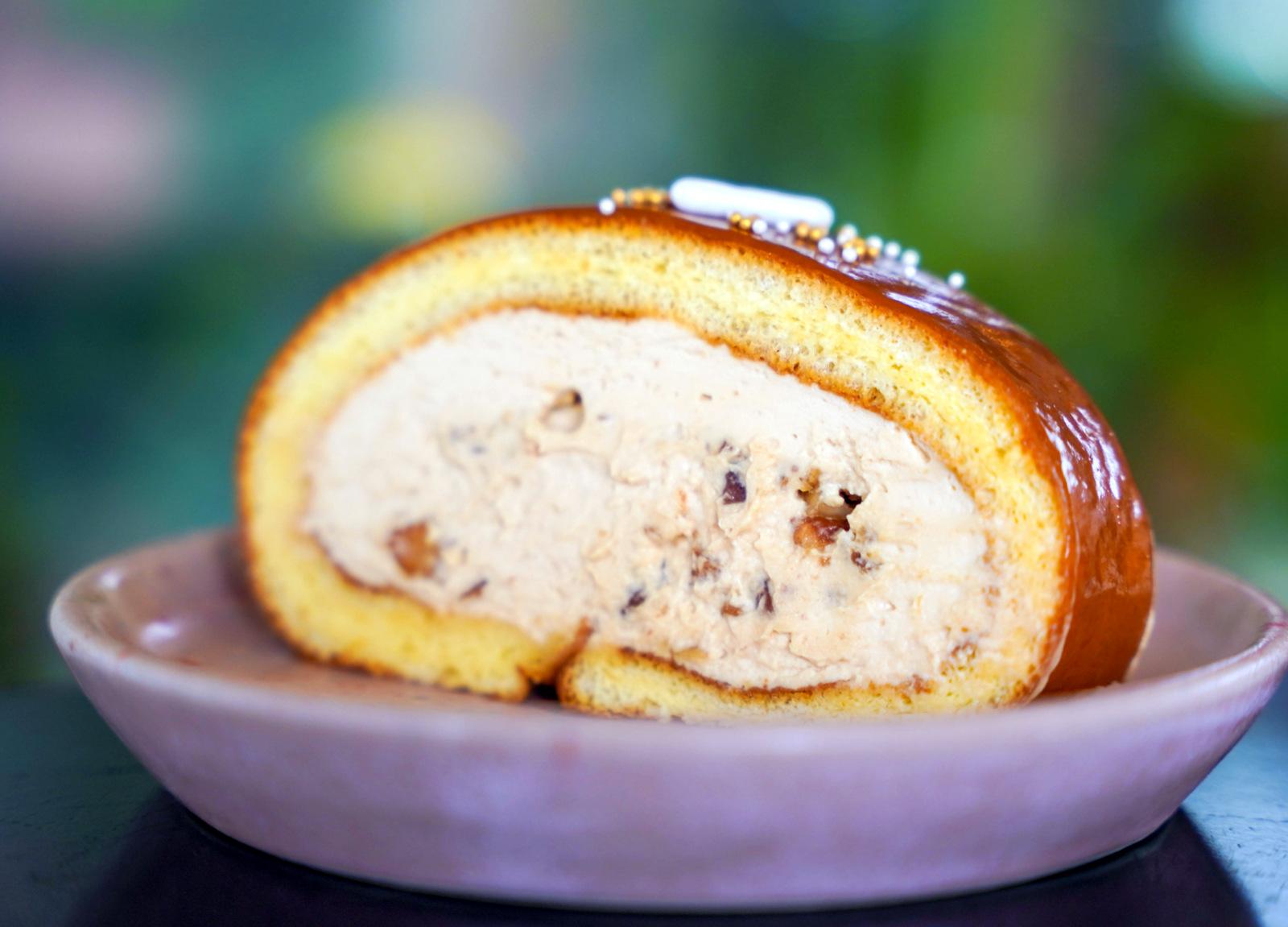 The cake that made CJT a smash seven years ago remains a perennial favourite. The Salted Caramel & Chocolate is tall and thick, rich and indulgent, the cake you crave at times when calories don't count. All that applies to the Cheat Day too, a layered chocolate pudding cake that's monumentally moist, crunched up with crushed caramelised peanuts on top.
CJT is ever-evolving, with a rotating range of cakes to keep the thrill alive. If you haven't seen their selection in awhile, Shafinaz and Hidzad have surprises up their sleeves. 
Shafinaz recently found herself liking marble cakes more than ever, so she perfected hers, buttery and fragrant, comfortingly complete with chocolaty streaks for extra decadence. All the old-school satisfaction, elevated with a touch of luxury in French butter and Valrhona chocolate.
If sin is what you seek, CJT's sponge cake roll serves that up in spades: Its salted caramel cream centre hits the spot, not sugary-sweet, the right kind of savoury, laced with macadamia bits for a gentle nuttiness, lusciously proportioned for an addictive balance of cream and cake. Tip: Tuesdays are the day for sponge cake roll specials, with weekly flavours like the refreshing Mango, the playful Apam Balik, and even a Watermelon sponge cake roll inspired by the layer cake of Sydney's Black Star Pastry.
Other CJT signature cakes to look out for at the cafe (or order whole for the family): The lightly tart Raspberry Pistachio, the choco-banana Monkey Monster, and that eternal beauty, the Dirah Spade vanilla cake with cream cheese frosting, lemon curd and strawberries.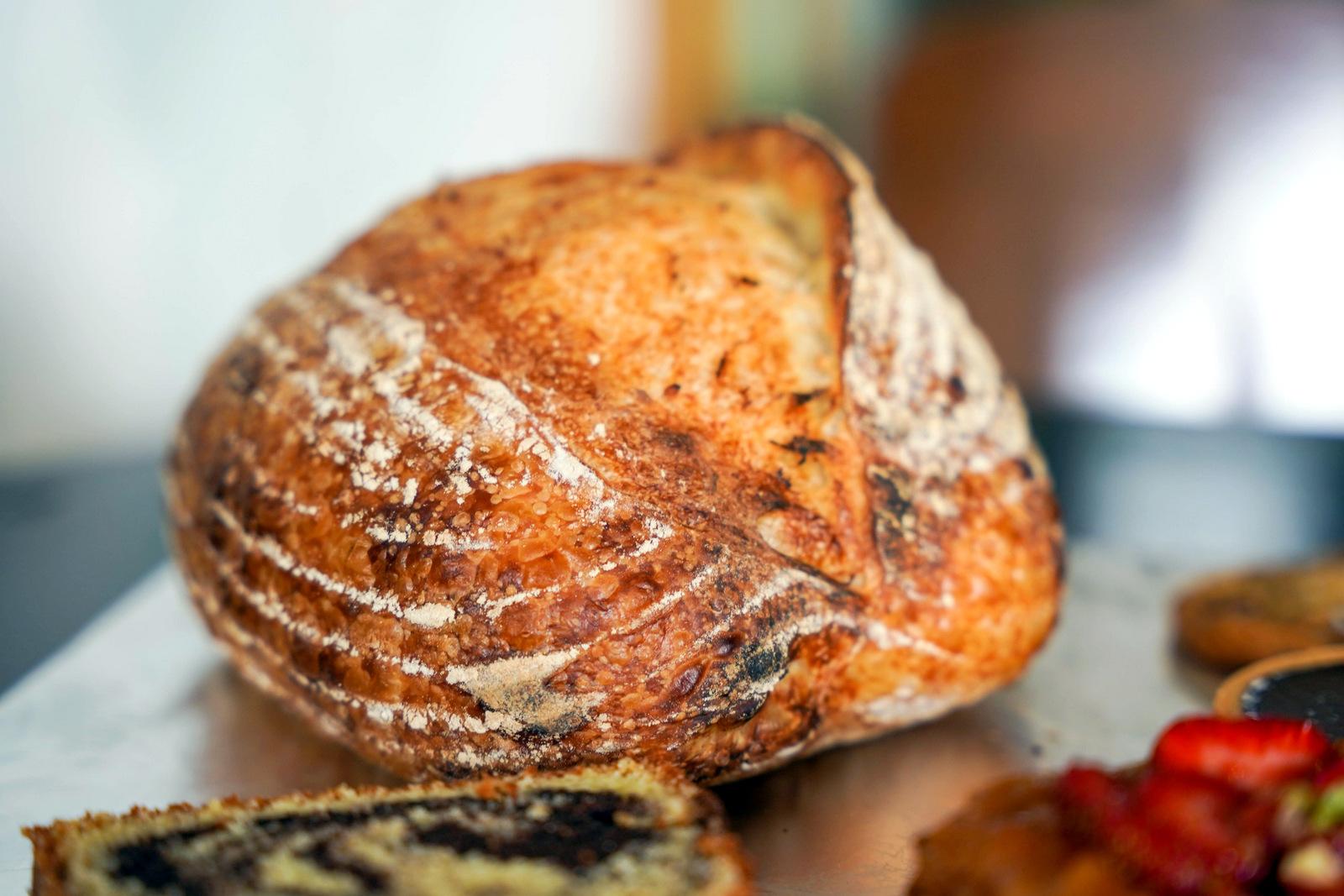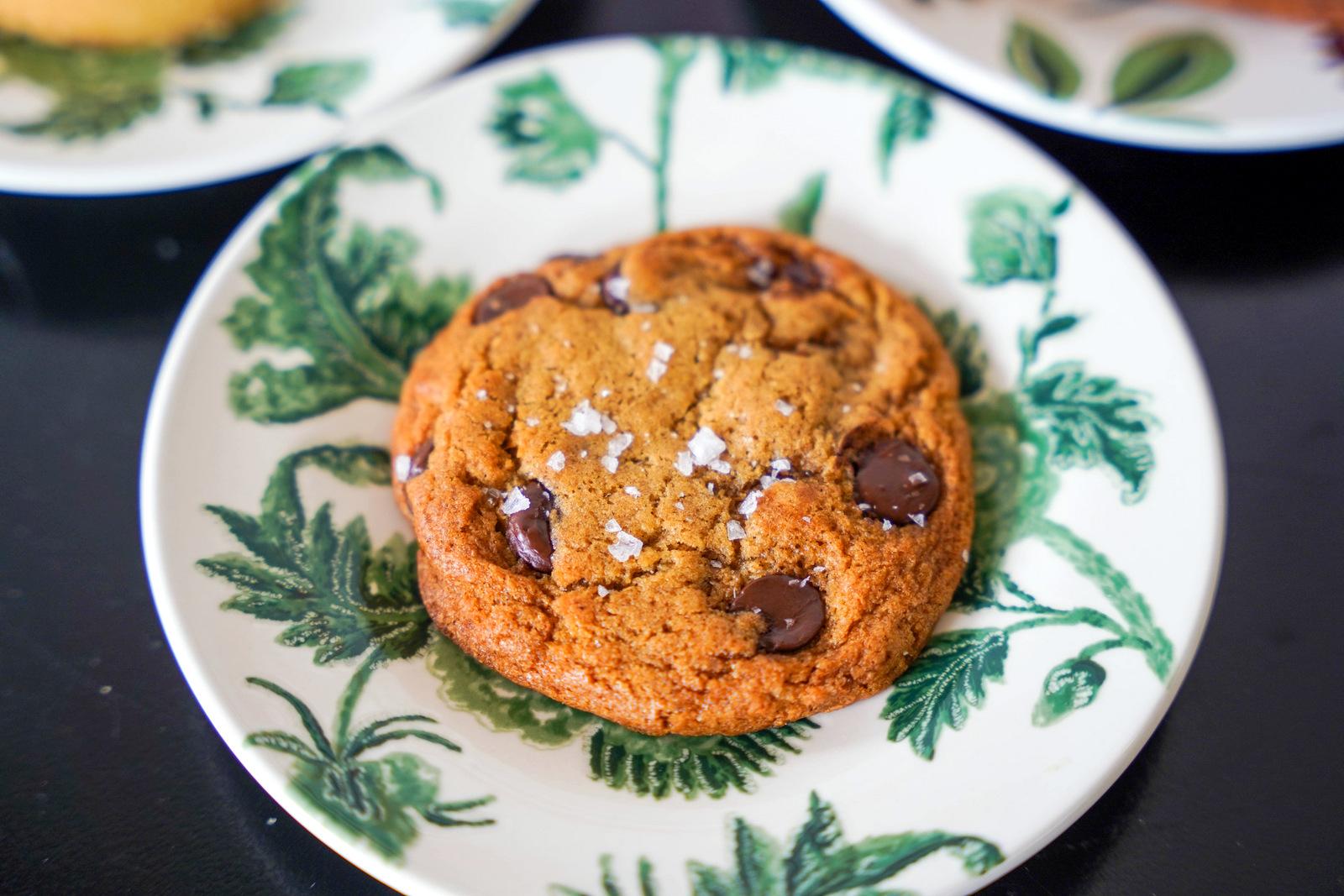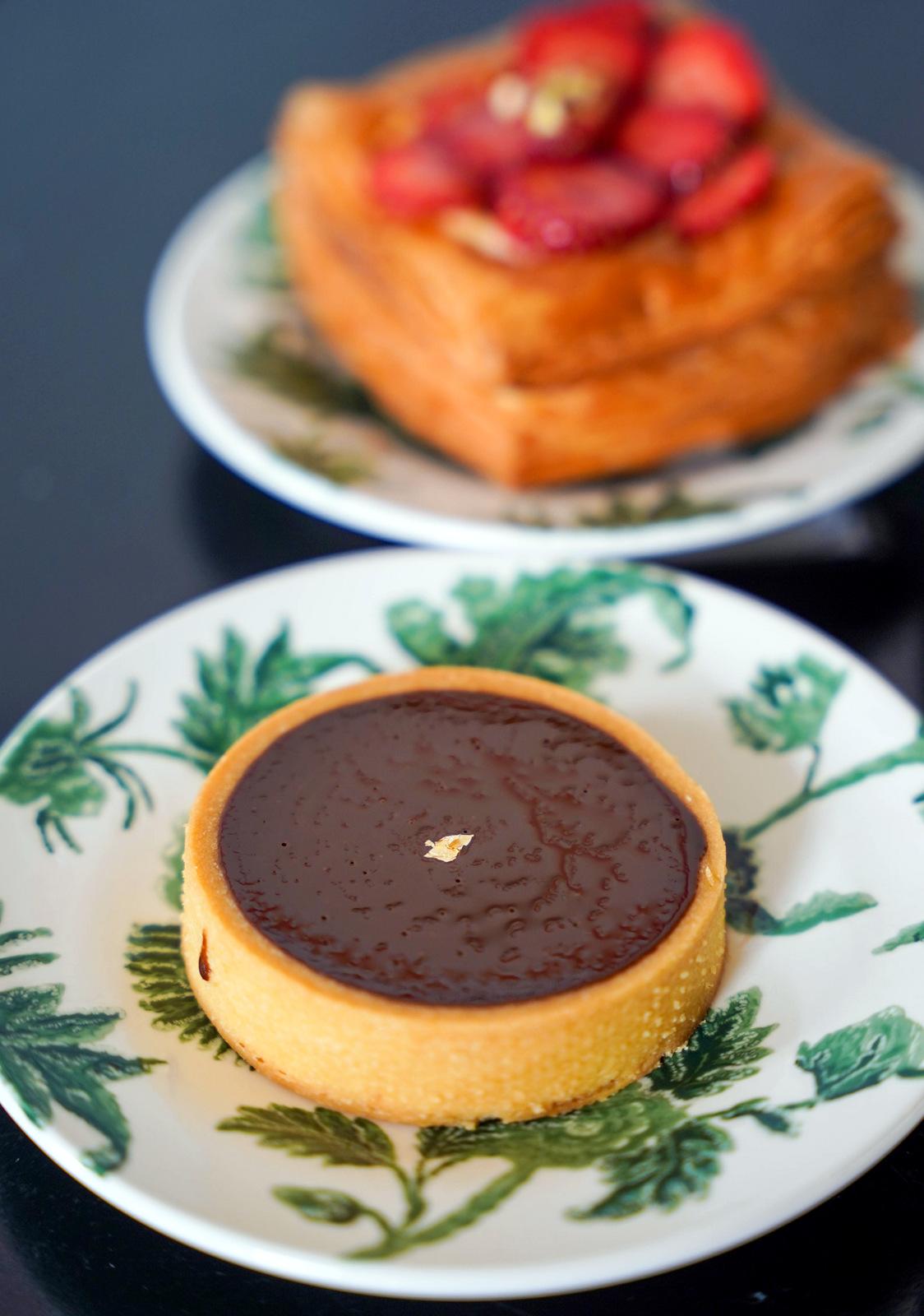 Whether your carb desires are big or small, you'll find what you want here, from sourdough loaves to bring home, crusty and hefty, to jumbo sea salt chocolate chip cookies, a vegan-friendly creation made with no butter, milk or eggs, miraculously tasty and textured, to sumptuous Valrhona chocolate tarts that wouldn't be out of place in a popular Paris patisserie.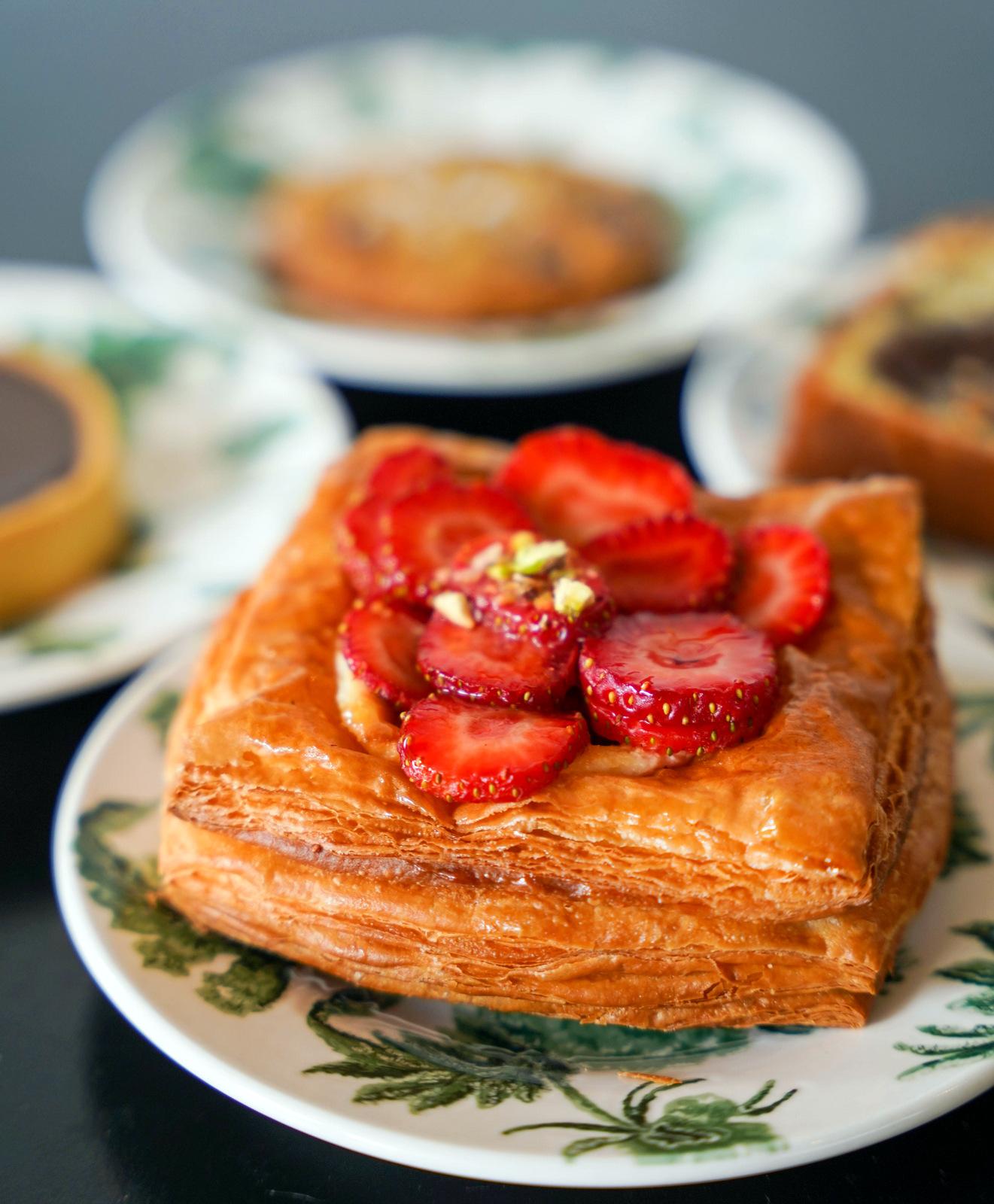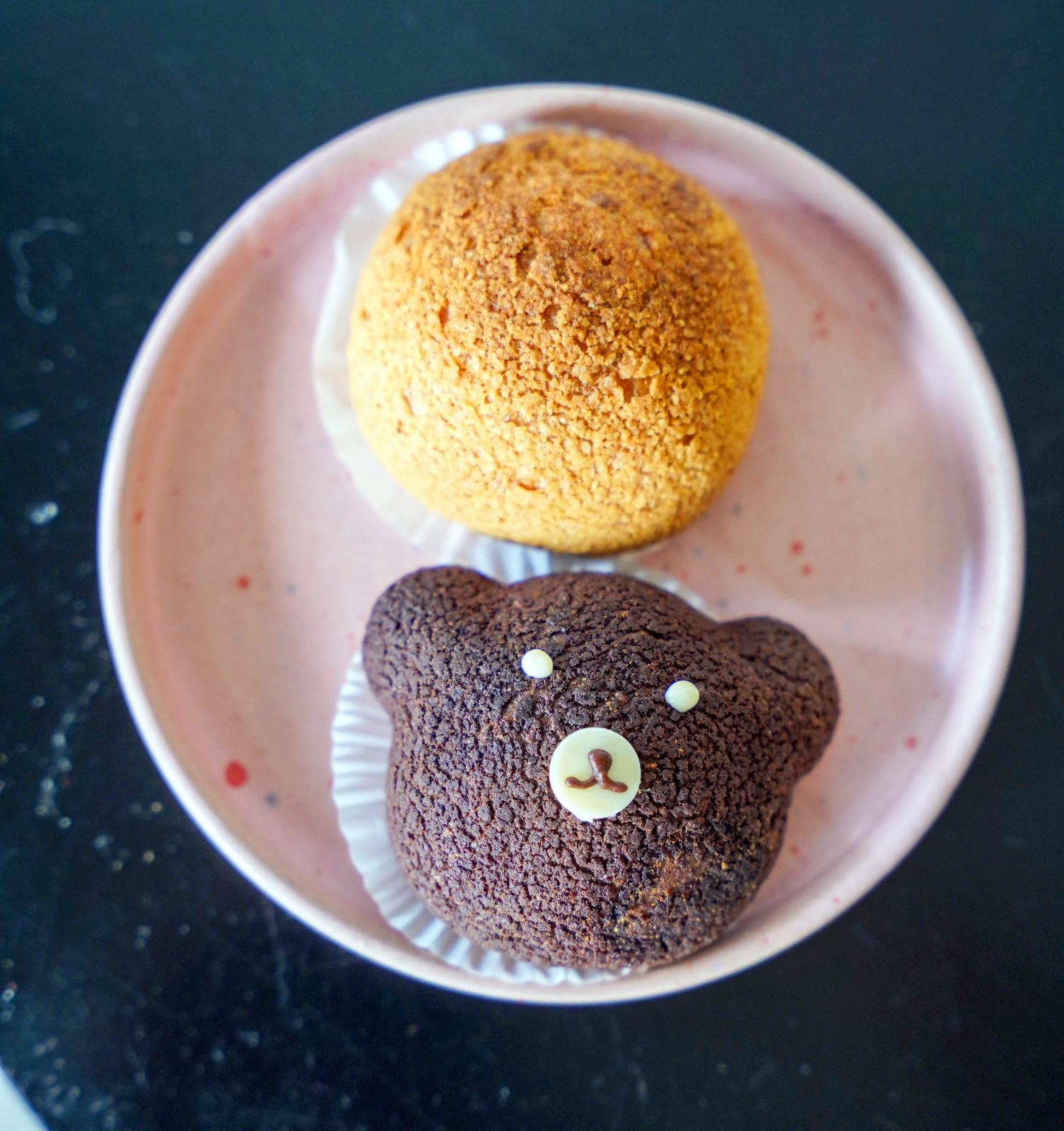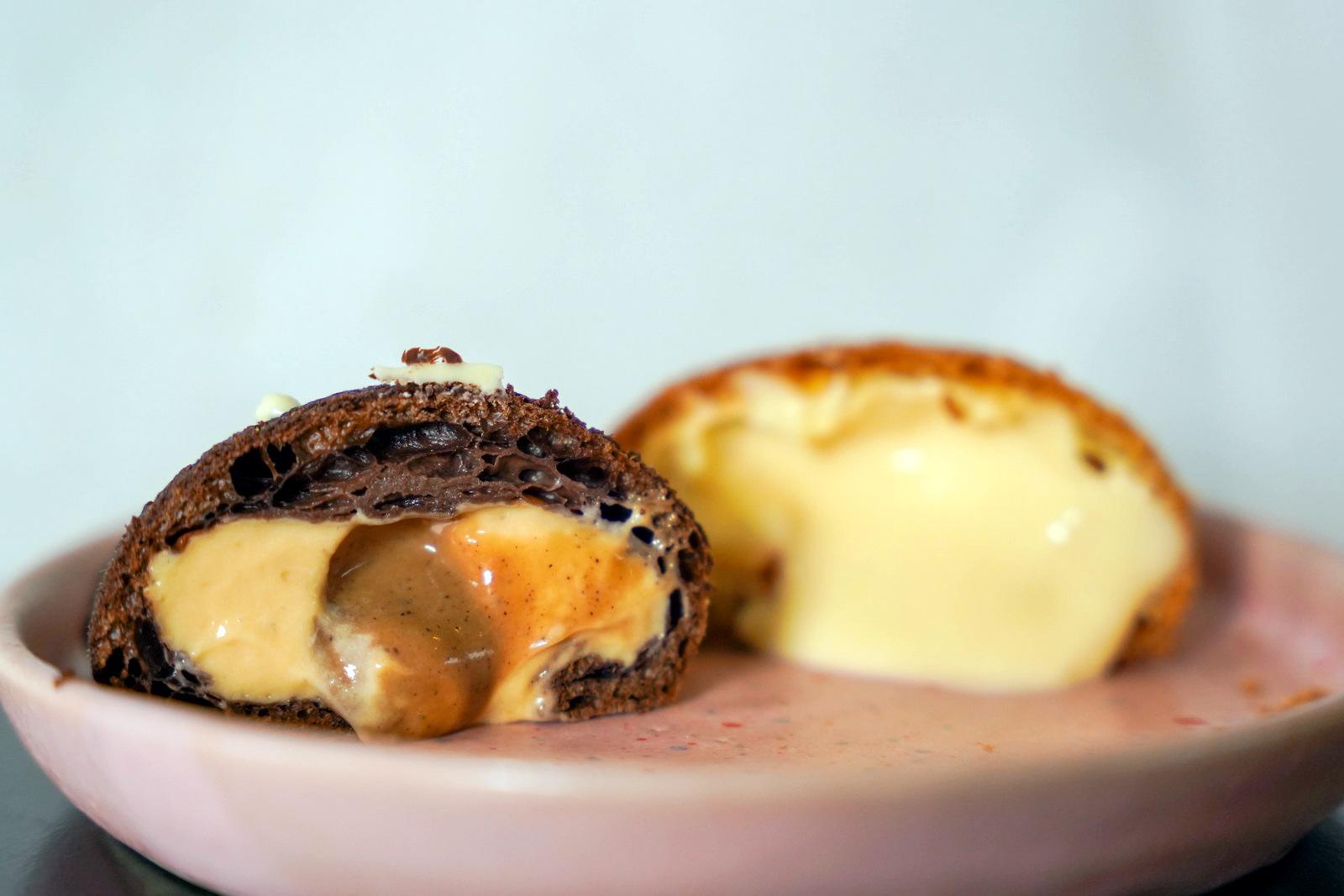 We haven't found a better bakery in Shah Alam for danishes, fabulously flaky and tender, packed with aromatic vanilla cream cheese beneath a blanket of strawberries, or cream puffs, particularly the cute Ted puffs, inspired perhaps by Mark Wahlberg's teddy bear, loaded with a melty-soft cream of speculoos and salted caramel.
From twice-baked almond croissants to pain au chocolat and mushroom danishes, there's something to tickle the fancy of every fan of laminated pastries. On some weekends, you might even find specials like scrambled egg croissants topped with mentai, a savoury French-Japanese hybrid - it sells out fast, so head here early!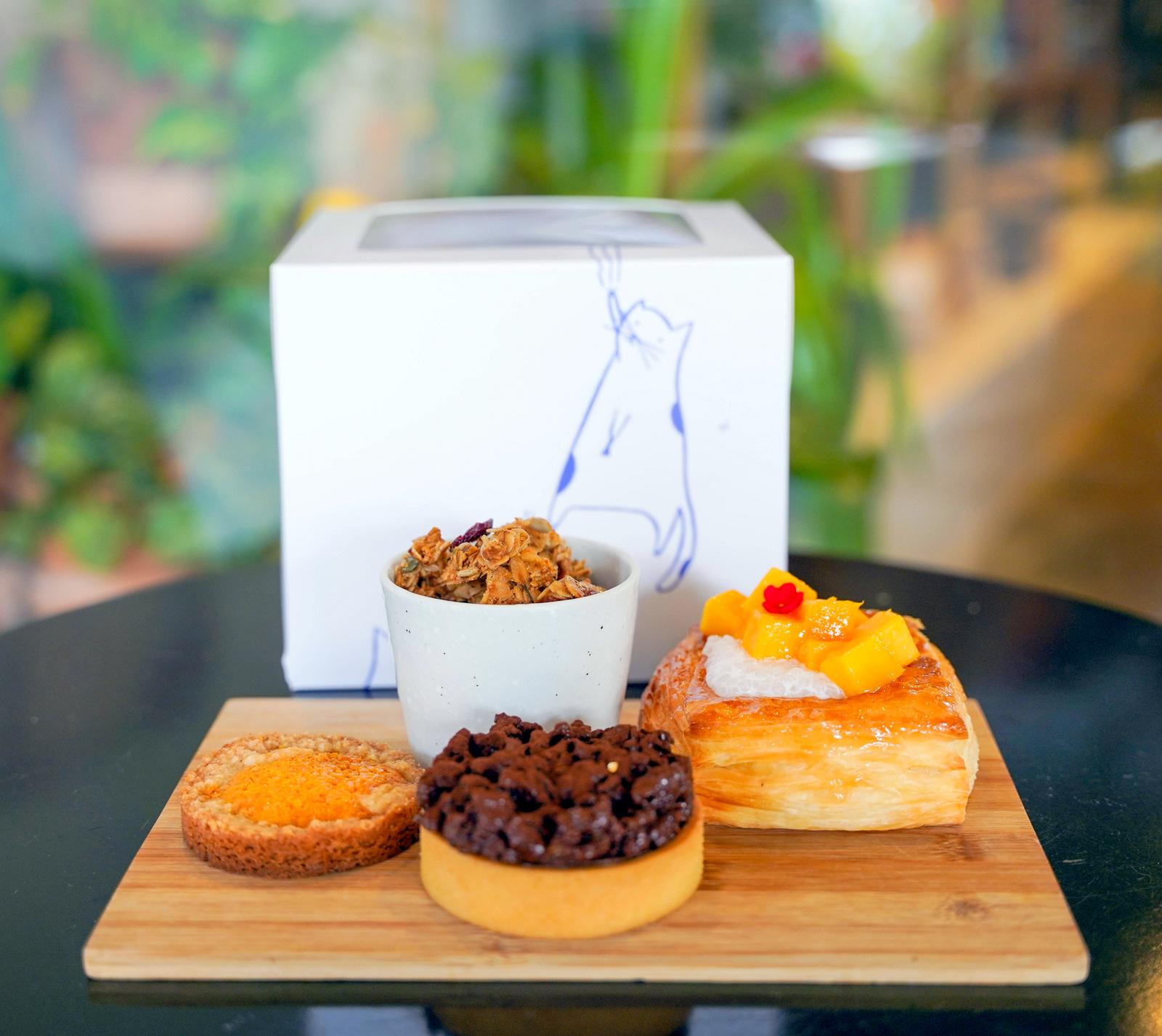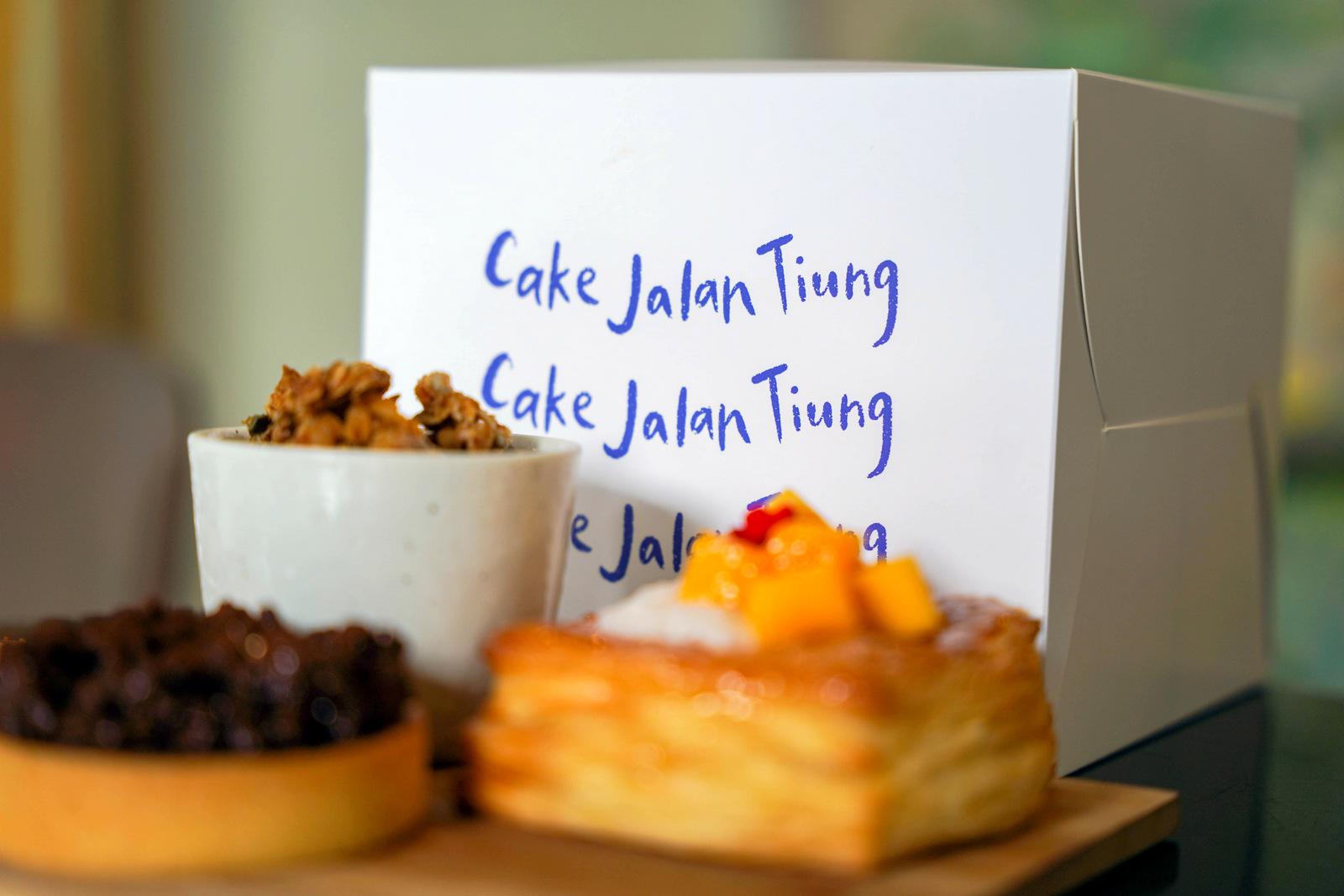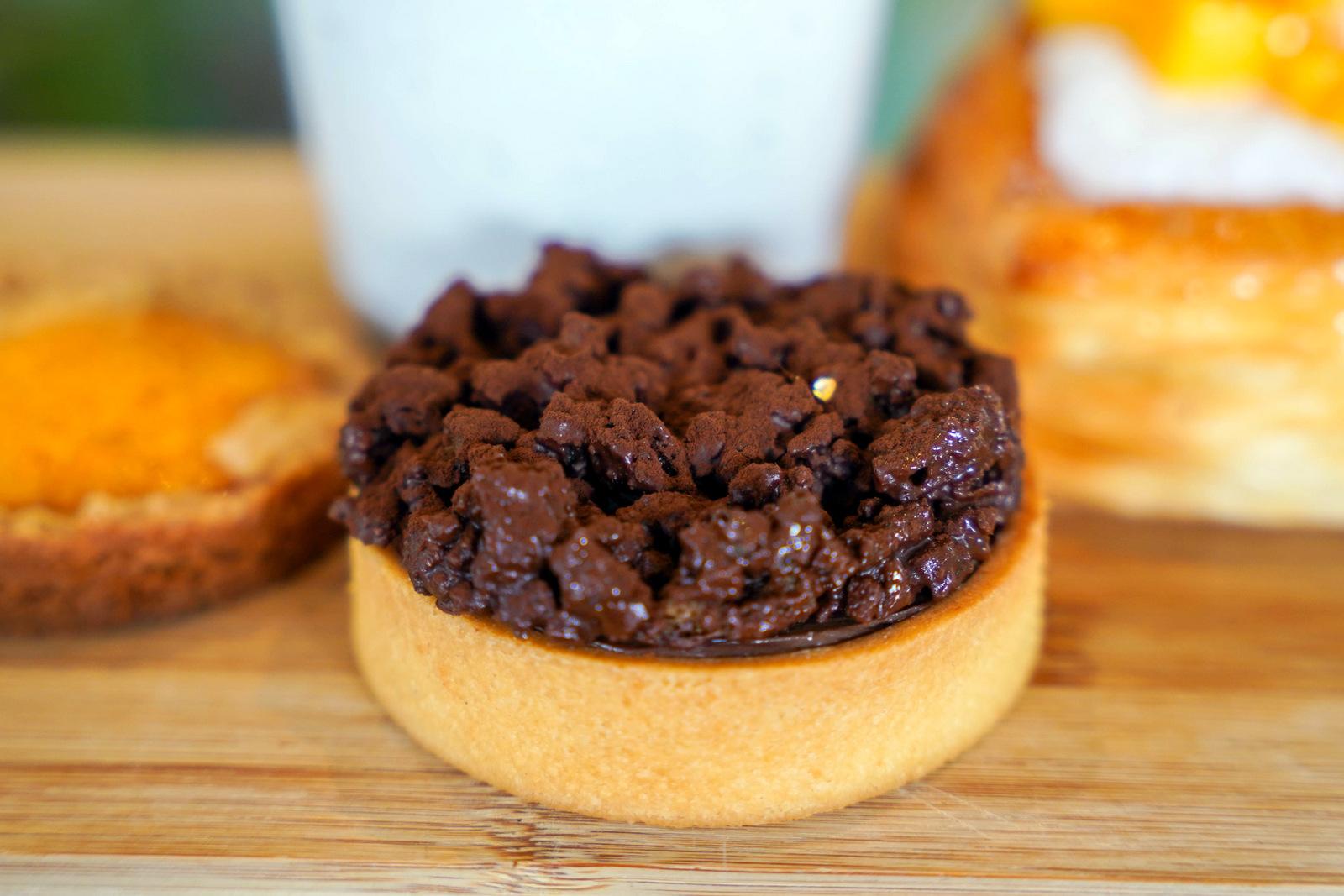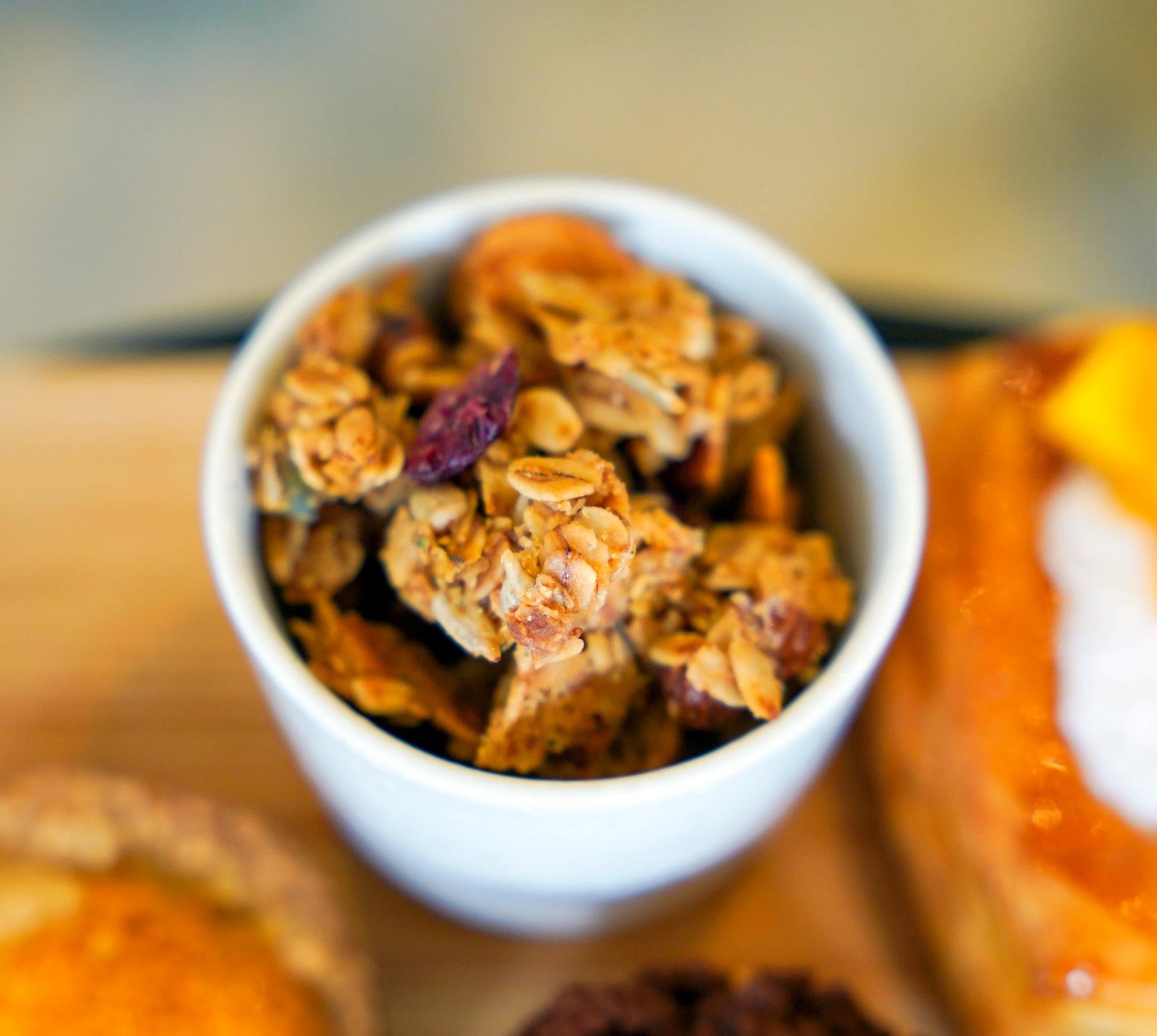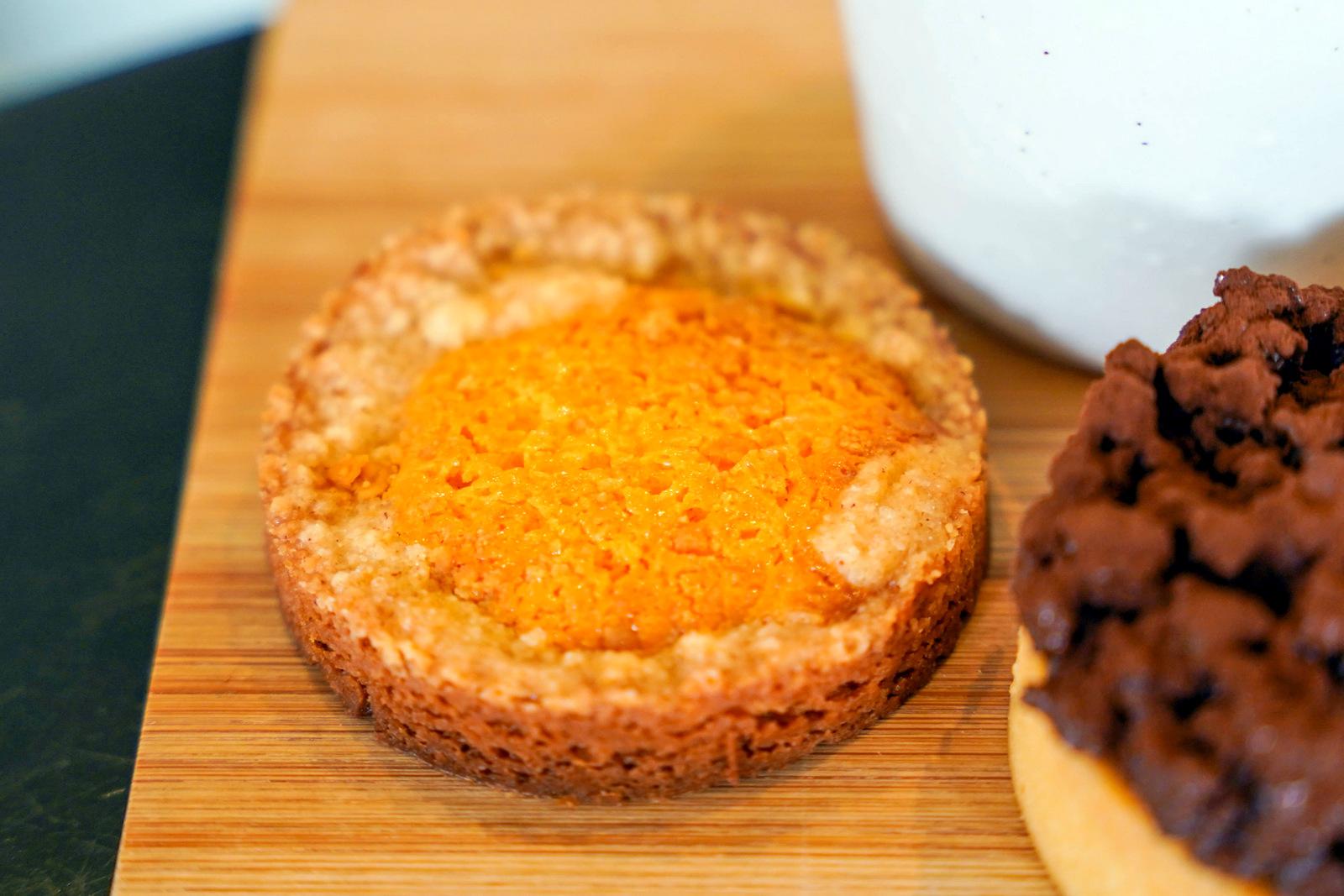 If you're reading this before Lunar New Year 2022, here's a reason to head to Cake Jalan Tiung before the Year of the Tiger roars in: Available exclusively on 29-31 January, CJT's limited-edition Chinese New Year box is easier to share than an angpow, comprising a salted egg jammer, mango sago coconut danish, chocolate orange tart, and kaffir lime cashew granola, for only RM48. WhatsApp 012-8787258 now to reserve yours.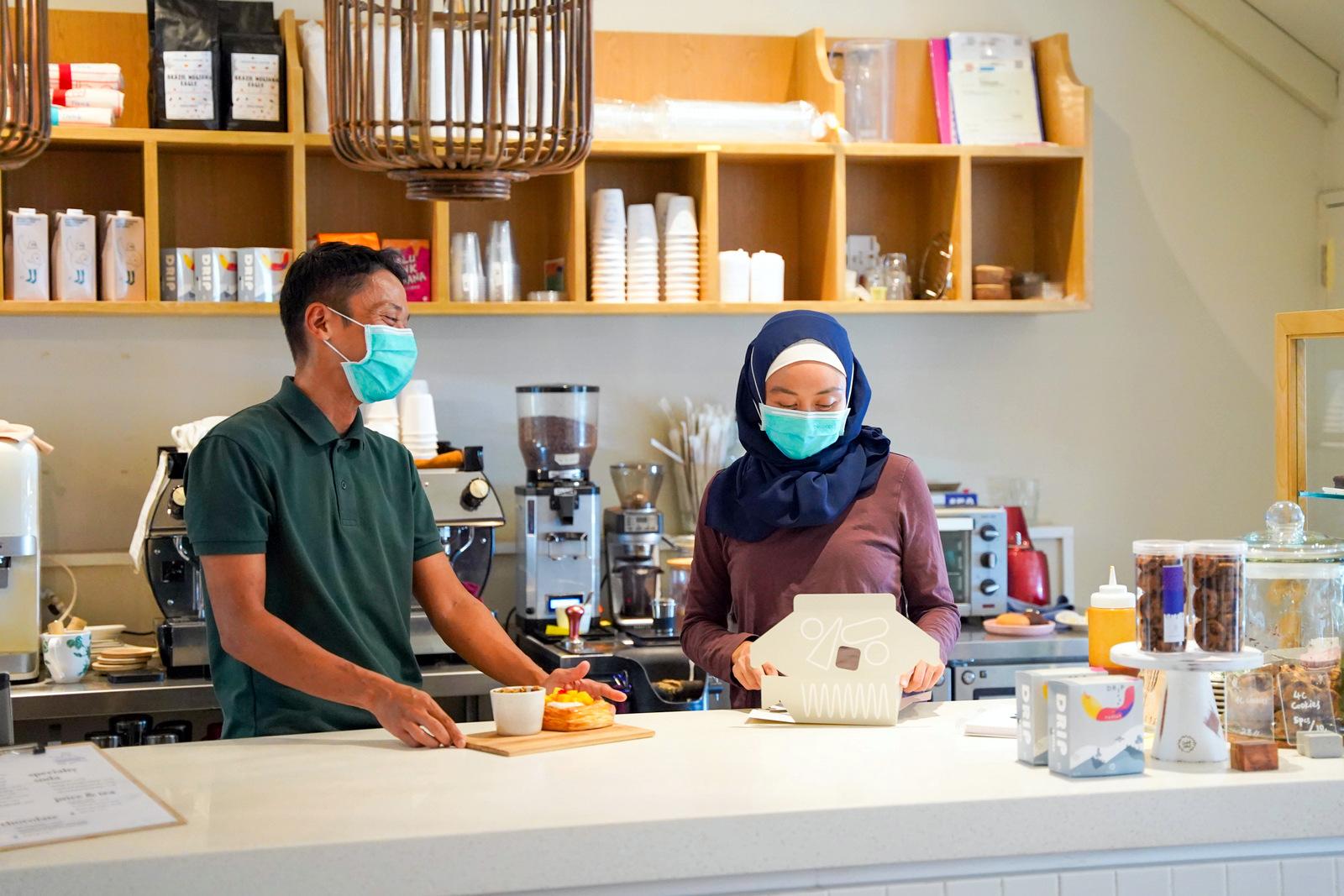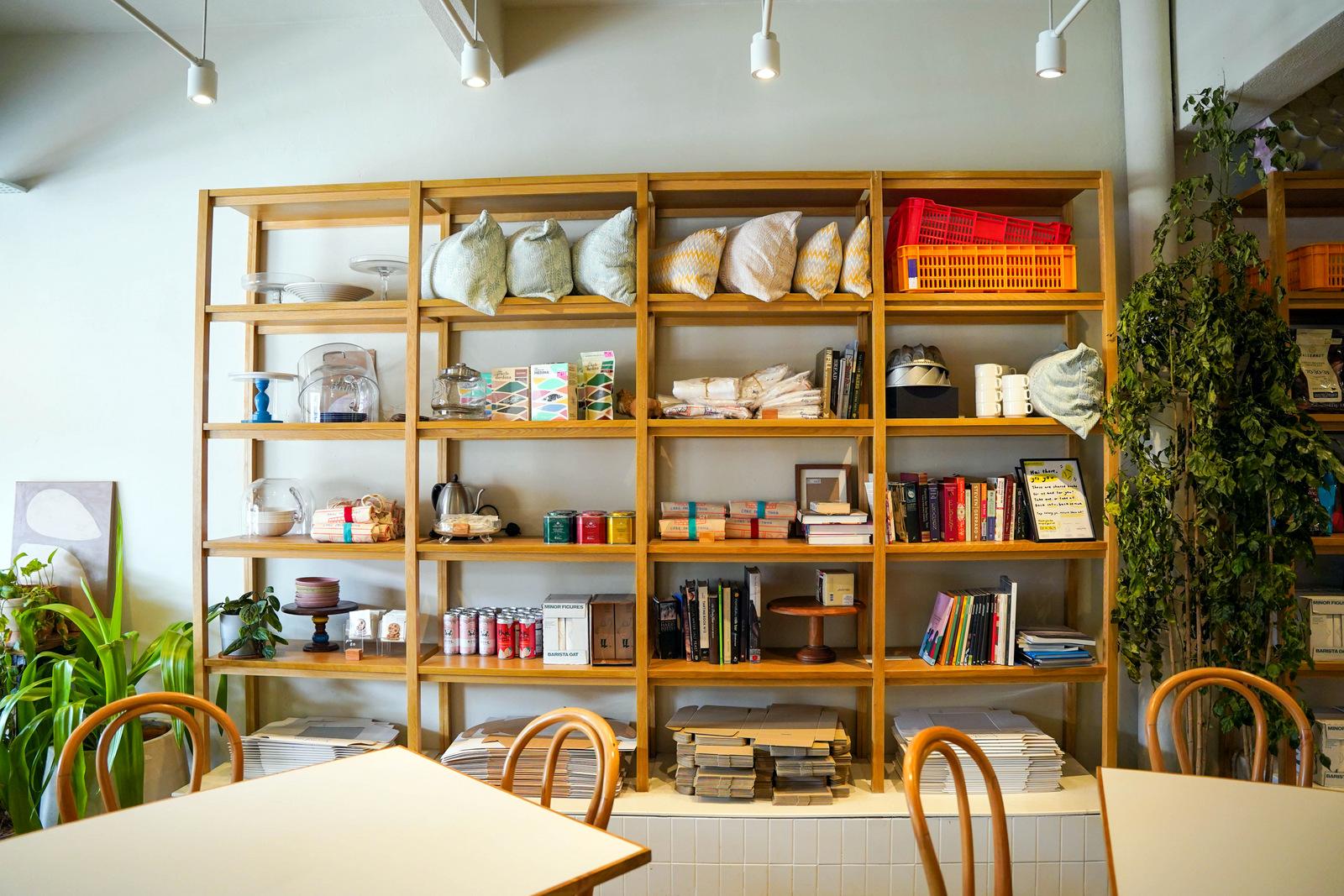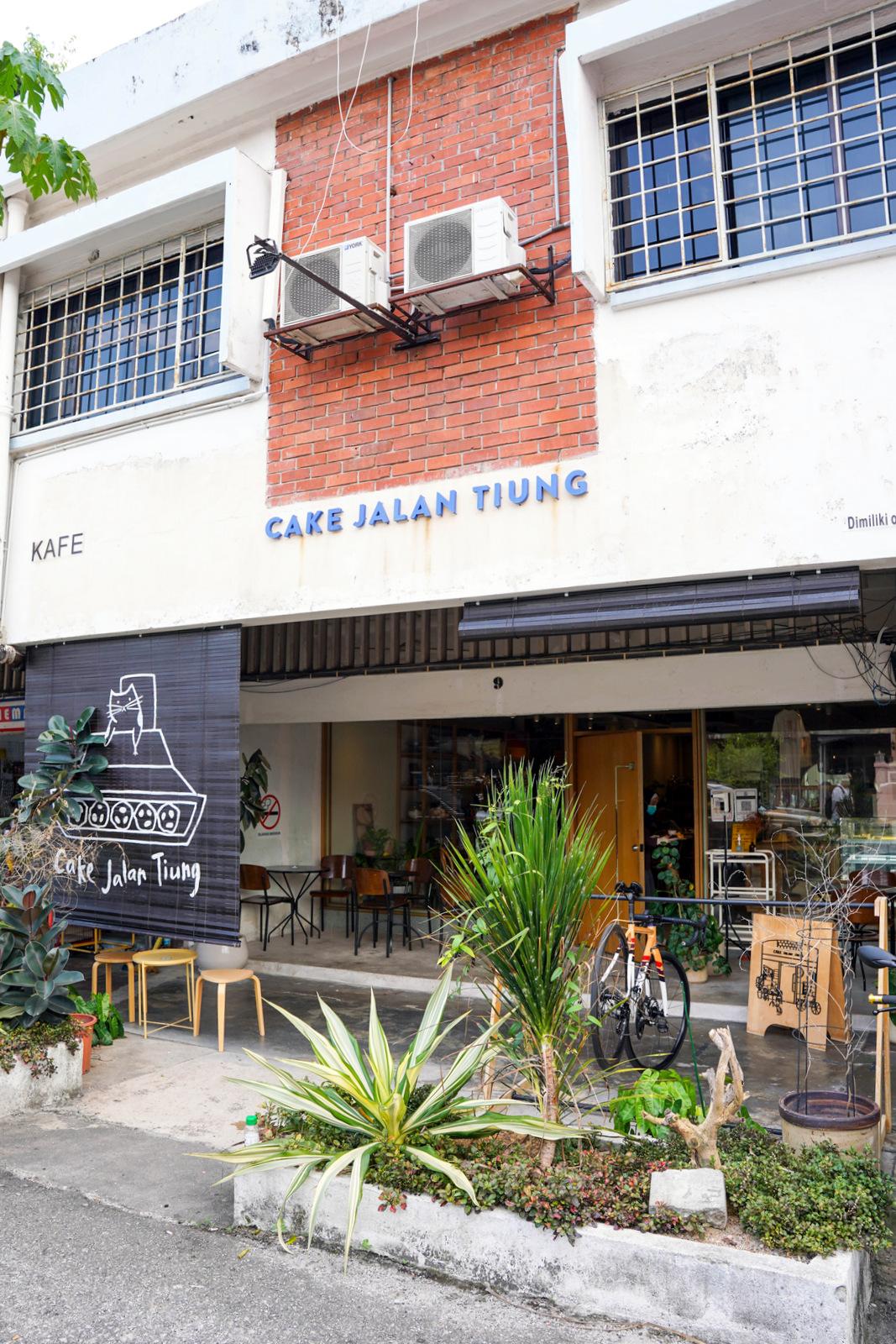 Cake Jalan Tiung Seksyen 4
9, Jln Sukun 4/7, Seksyen 4, 40000 Shah Alam, Selangor.
Open Mon-Wed, Fri, 11am-6pm; Sat-Sun, 10am-6pm. Closed Thurs. Tel: 012-878-7258
---
You Might also Like