Biang Biang Noodle Bar launches new soup series, brimming with basil & coriander, pickled mustard & tomatoes
May 18, 2023
---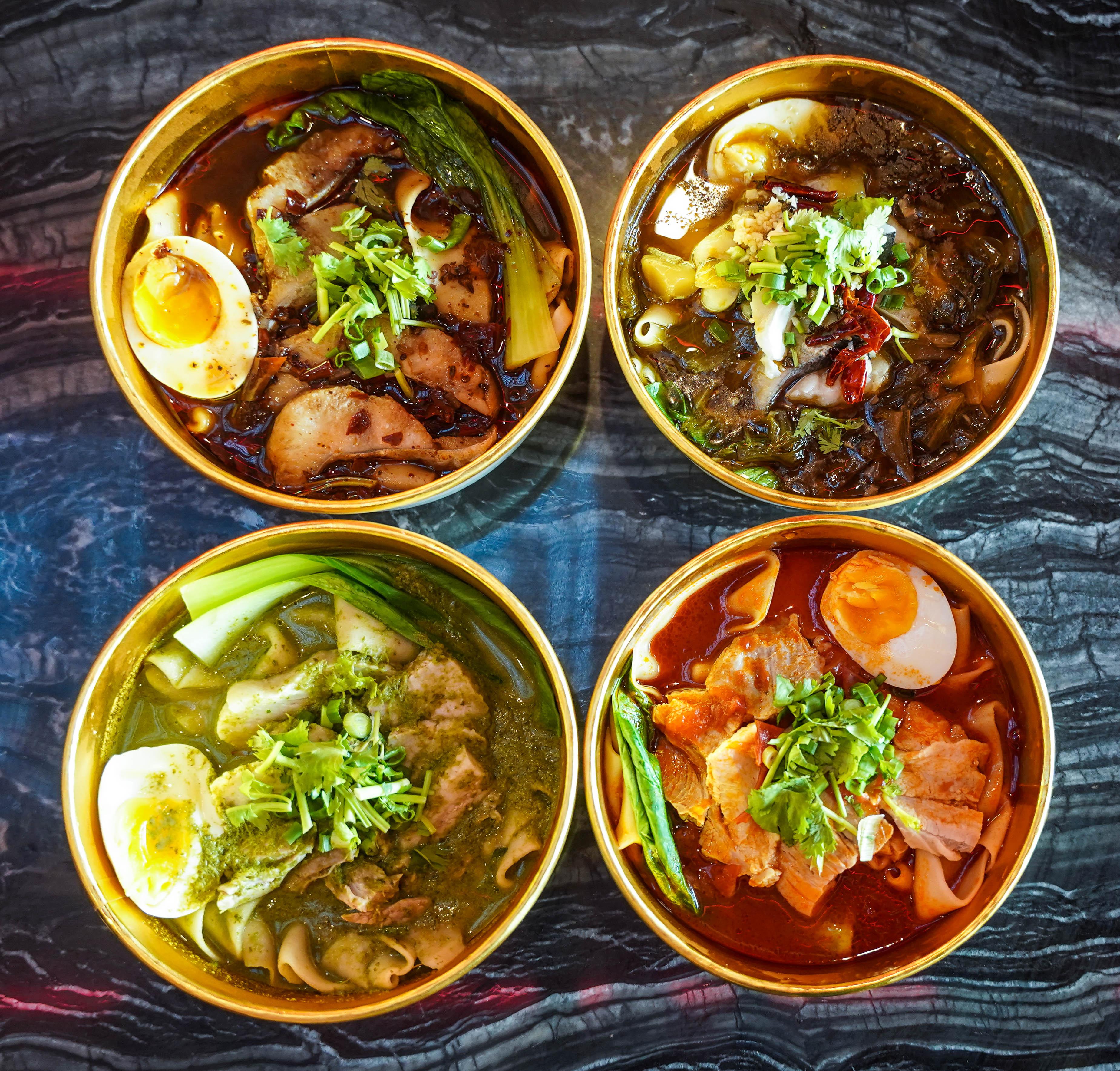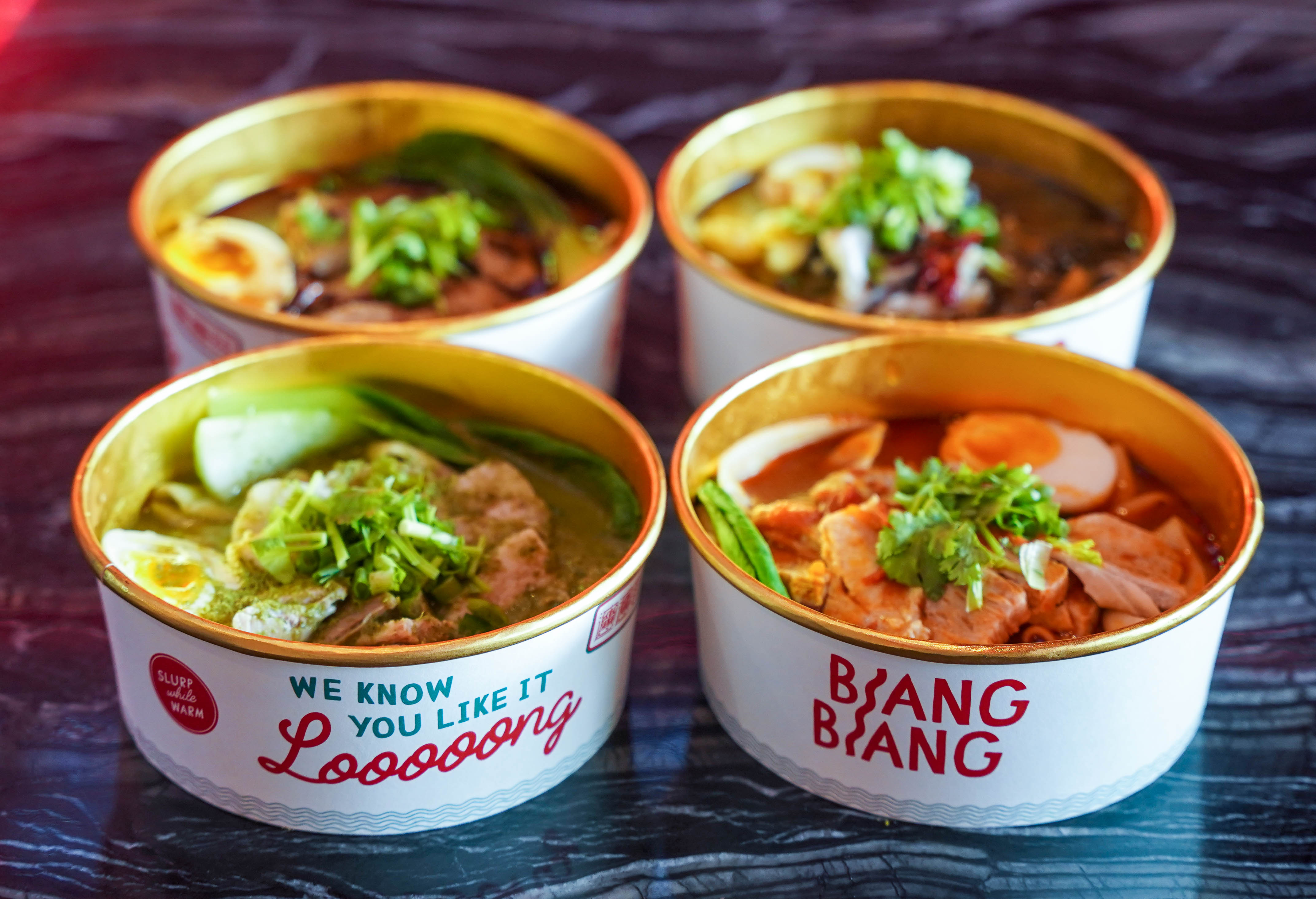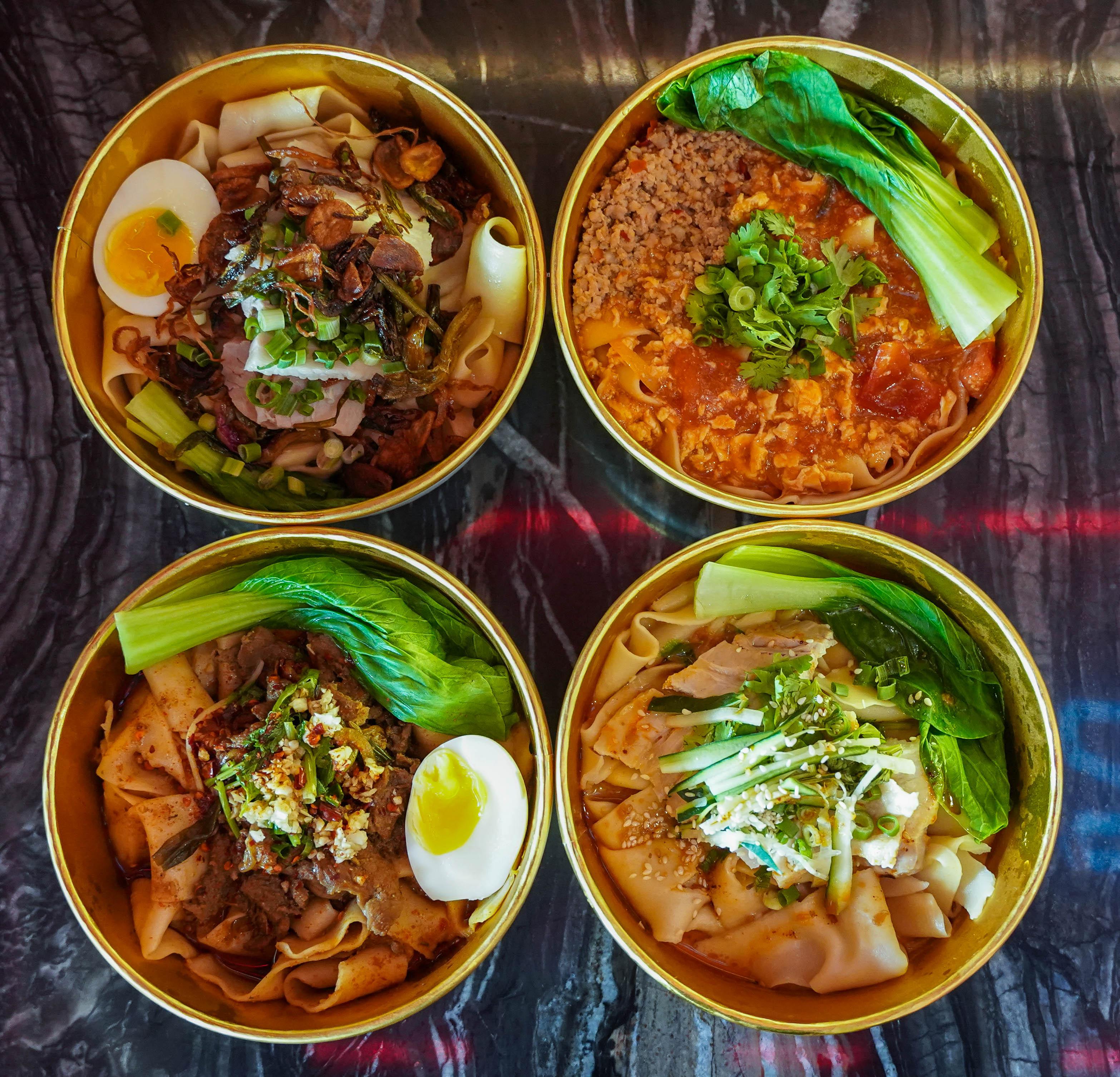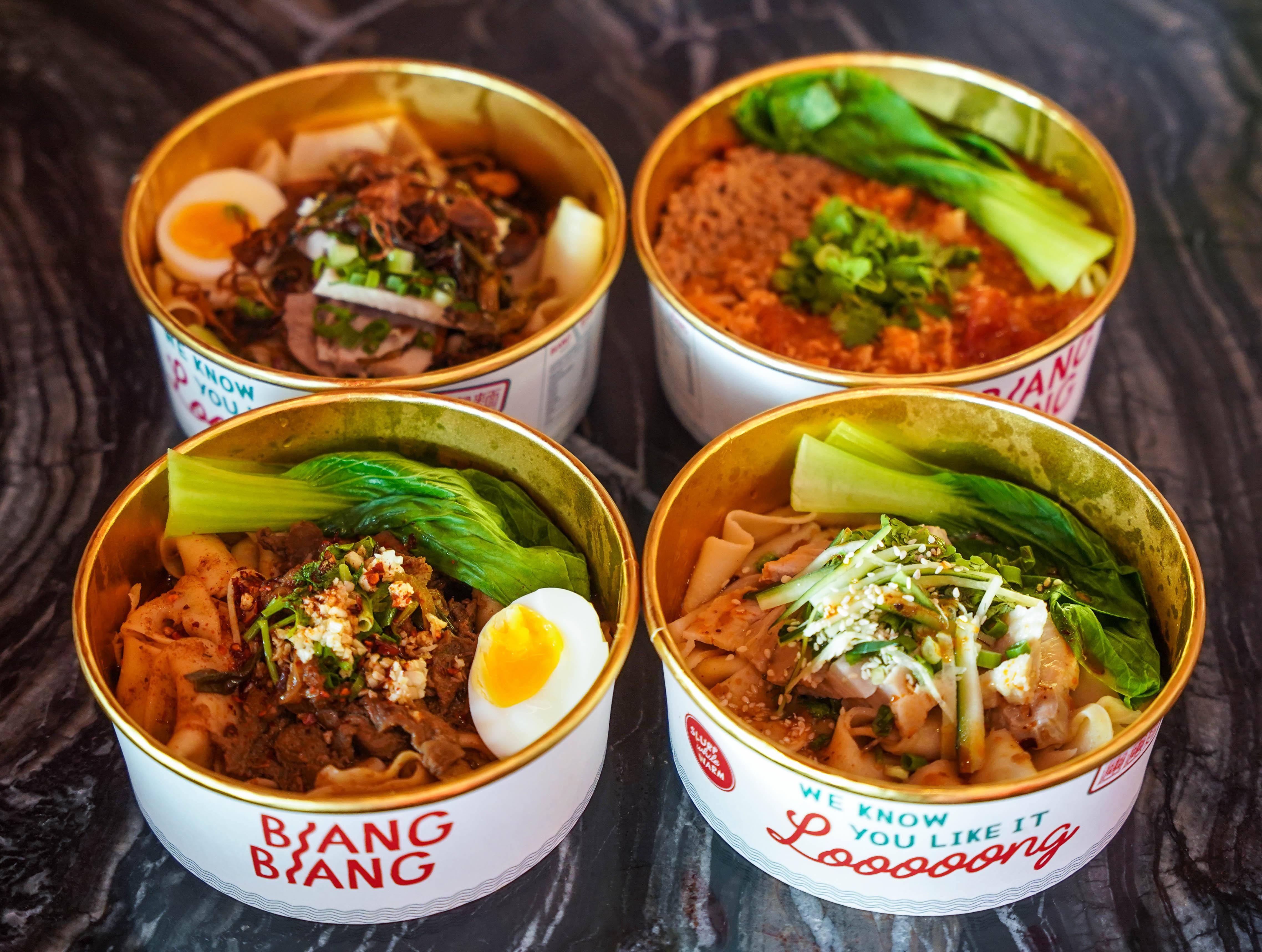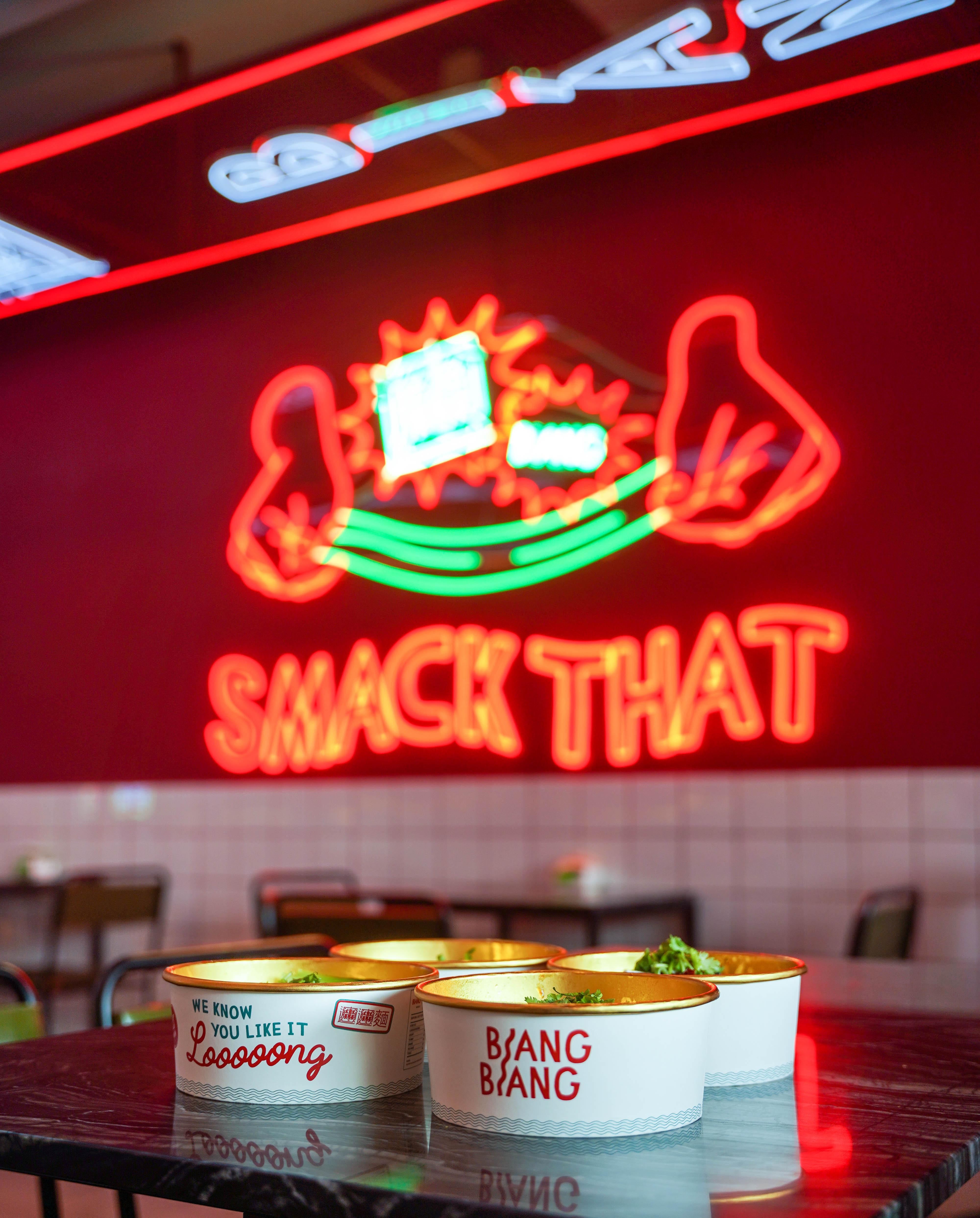 Back at Biang Biang: SS2's popular wide-noodle bar has broadened its menu, now serving superb soup noodles to complement its diversity of dry noodles.
From fiery Mala Soup to Pickled Mustard Fish Soup, tangy Tomato Soup to Coriander Basil Soup, these flavourful creations bring a lip-smacking sensation to hand-smacked noodles!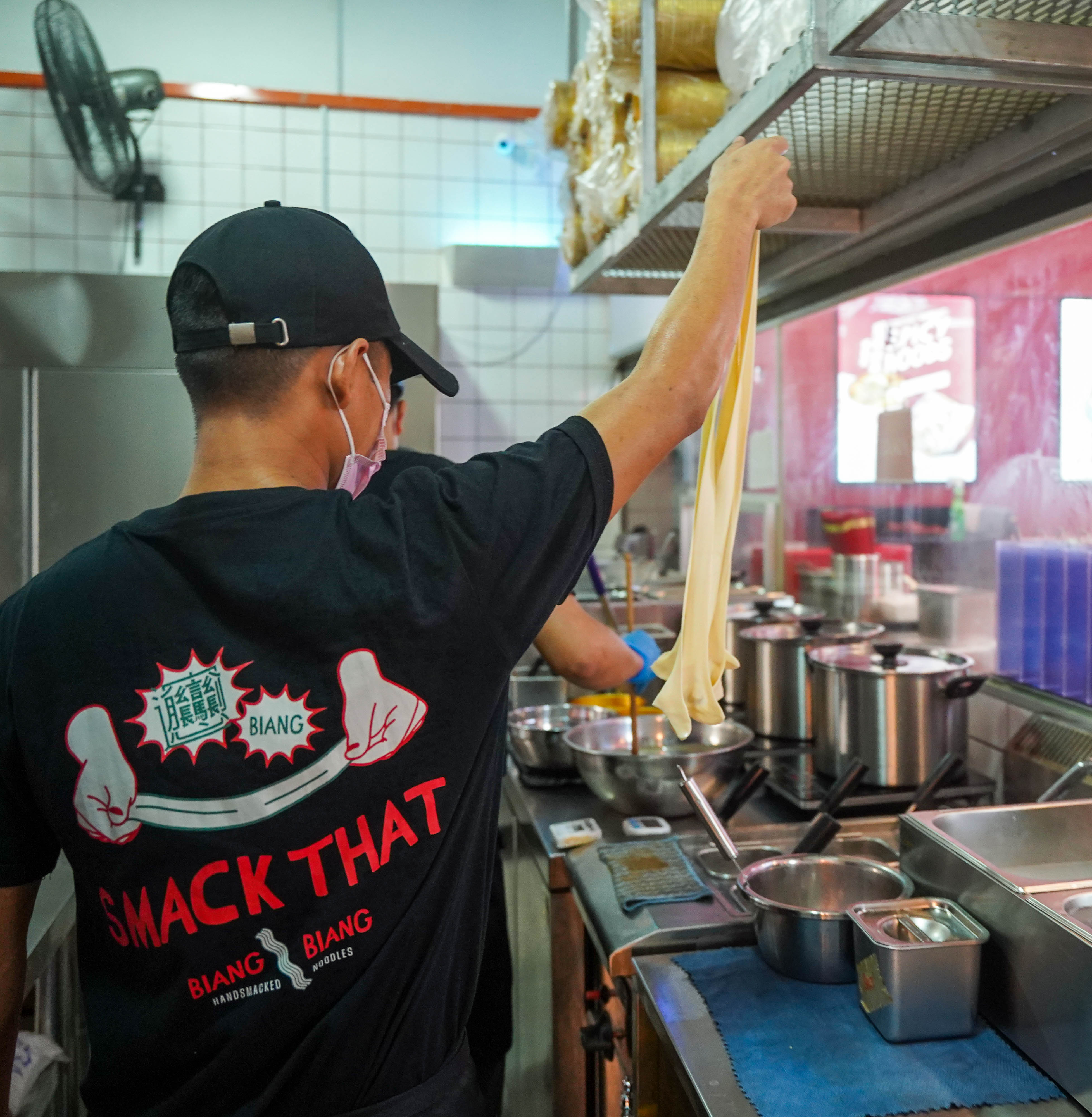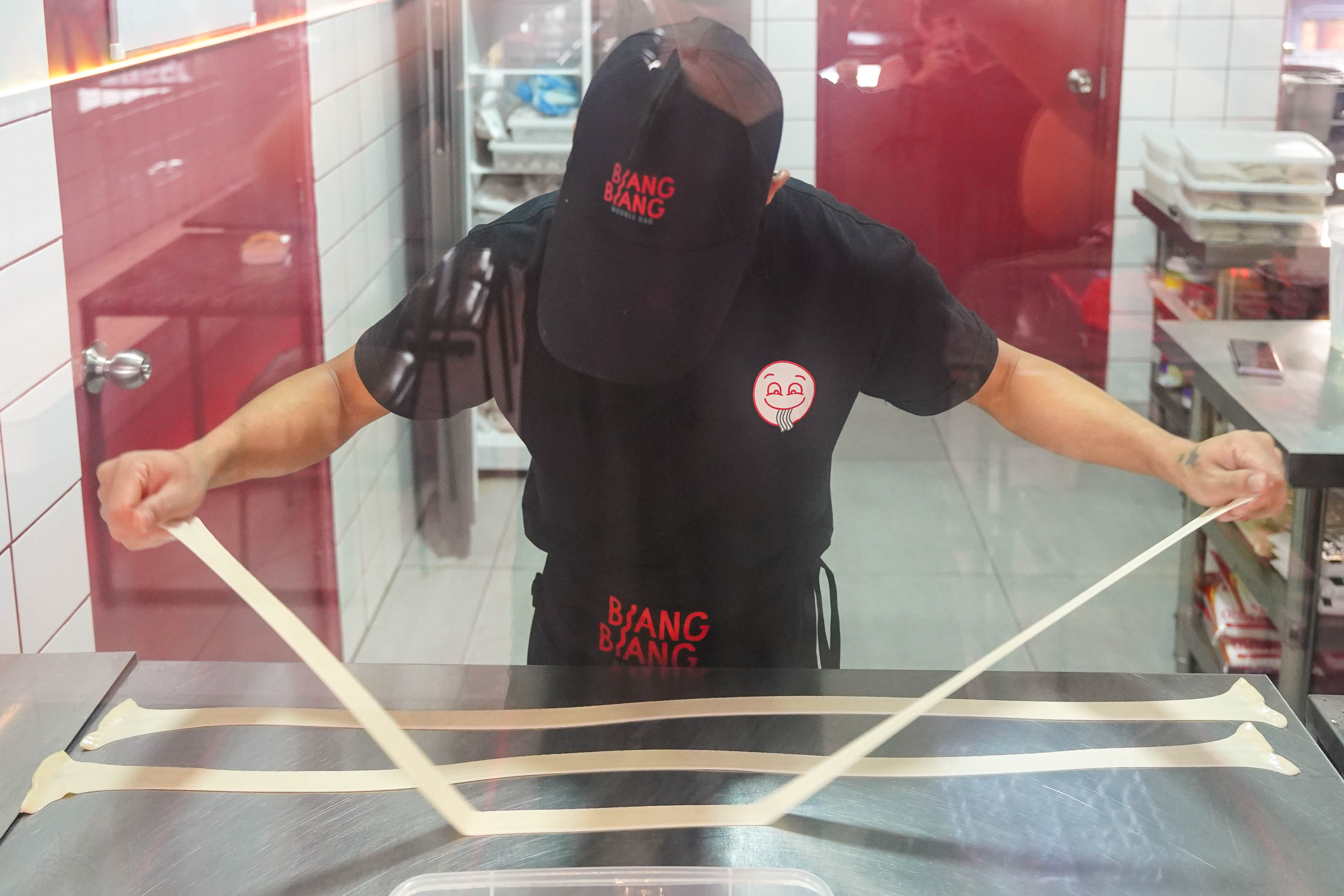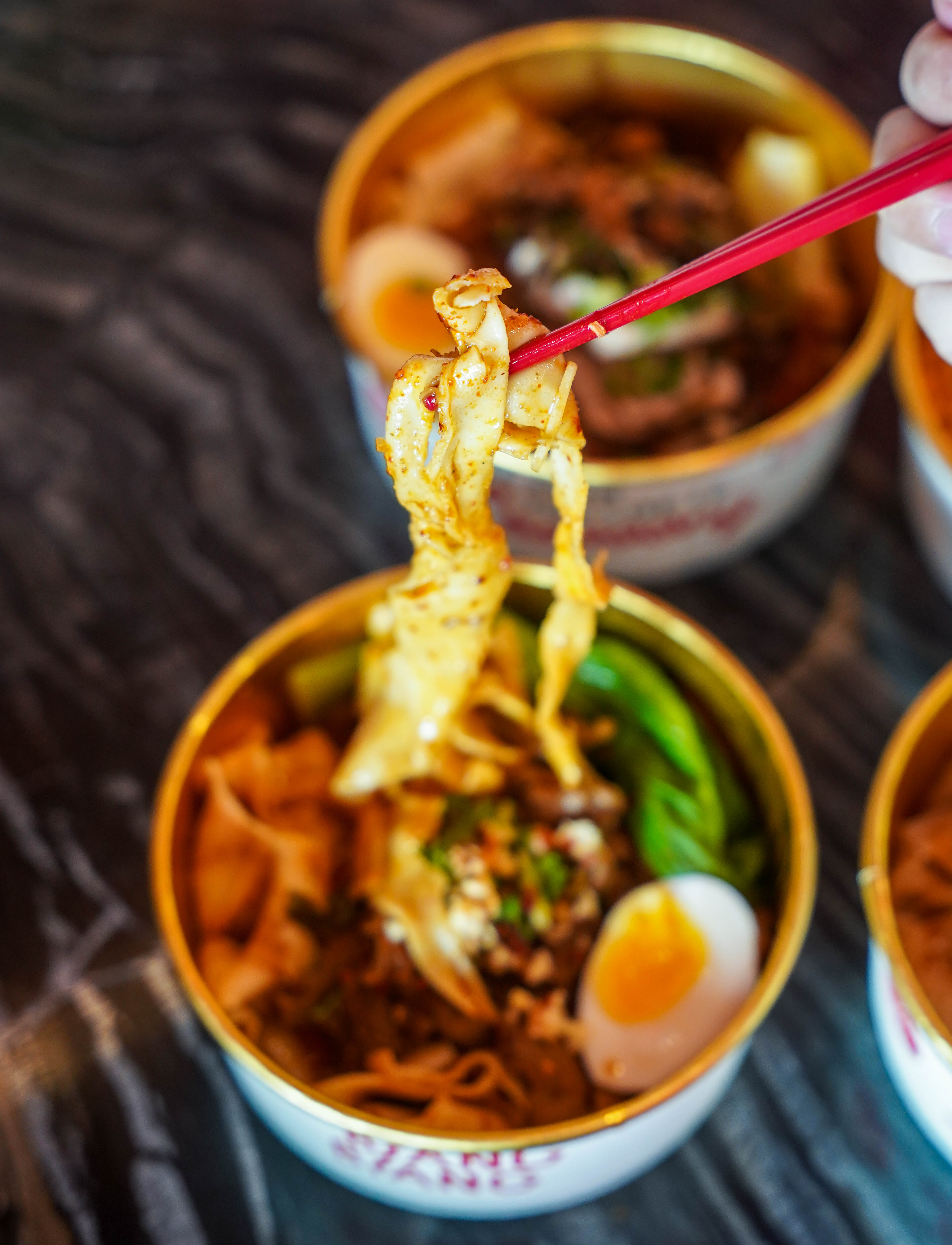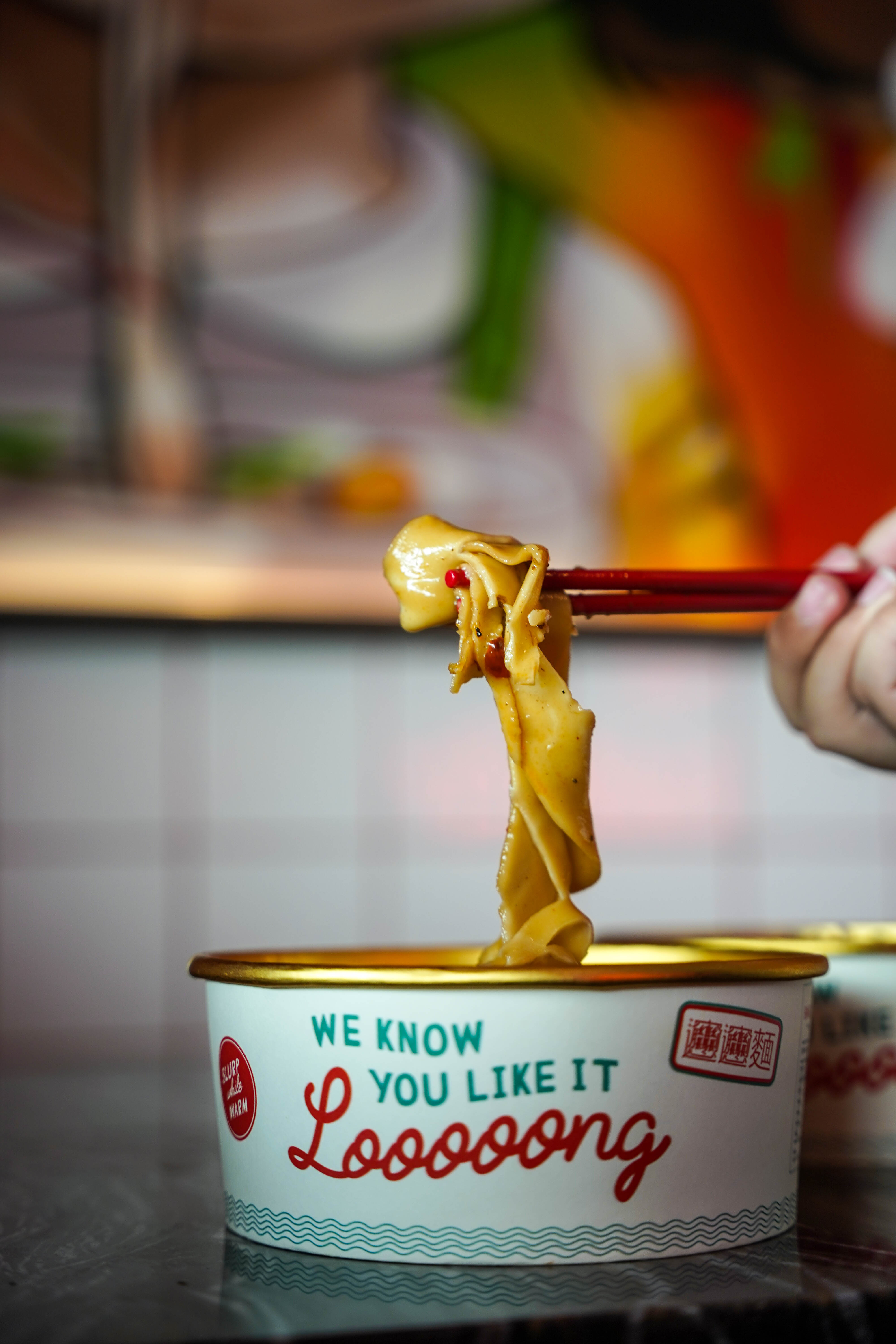 While waiting for your order to be freshly cooked, check out the open kitchen where the noodles are slapped by the chefs before they're slurped up by customers. Be entertained by watching and hearing the noodles being prepared.
Biang Biang's signature offering is inspired by the noodles of the same name from China's Shaanxi Province, popular throughout western China.
Biang Biang Noodle Bar wants to make these noodles a new norm in Malaysia, similar to mala-spiced cooking, hotpots and mee tarik. These hand-stretched noodles are fun to create and to eat, with a slick, comforting chew.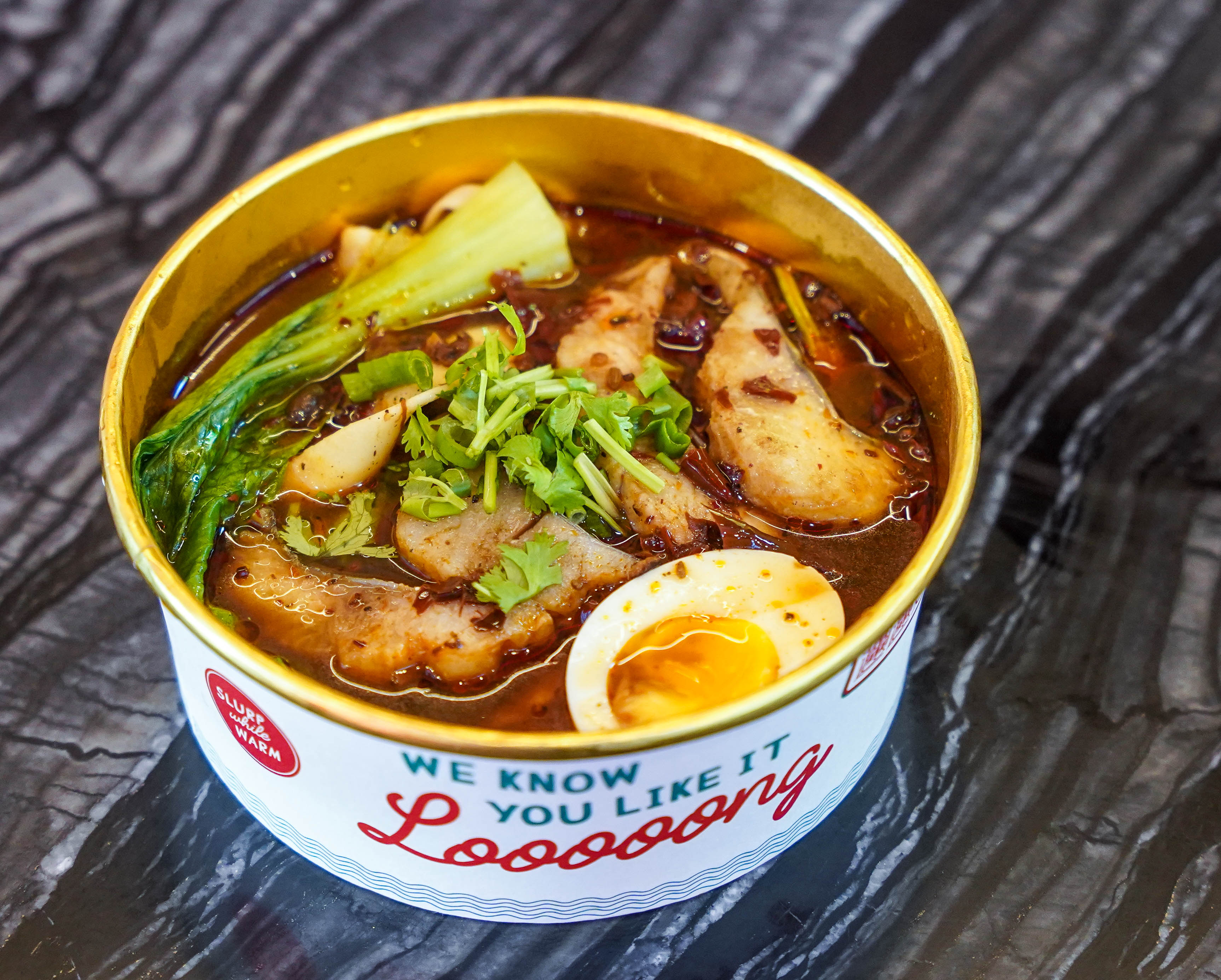 For fans of flaming-hot flavours, the Mala Soup Biang Biang (RM16.90) is the best bet in the new soup series, with the unmistakable heat of Szechuan peppercorns in house-blended mala soup, topped with a choice of poached pork belly or sliced patin fish, sprinkled with spring onions and coriander, with three levels of spiciness to choose from. Egg add-ons cost RM1.20.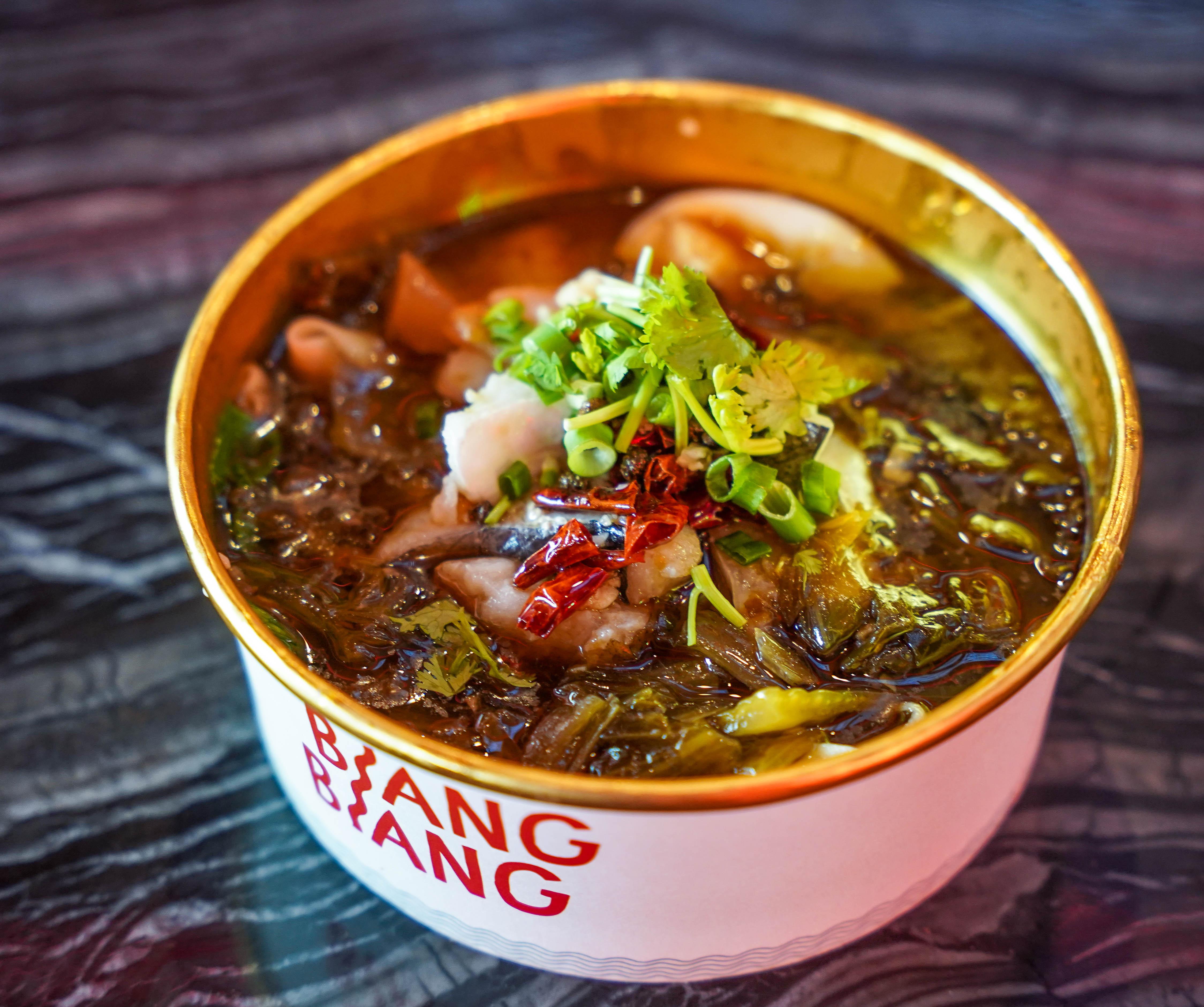 The Pickled Mustard Fish Soup Biang Biang (RM18.90) brings together sour and spicy in one spectacularly tasty soup, topped with tender patin and egg, splattered with peppercorn, dried chillies, garlic, spring onions and coriander, poured over with sizzling hot oil, also available in three levels of spiciness.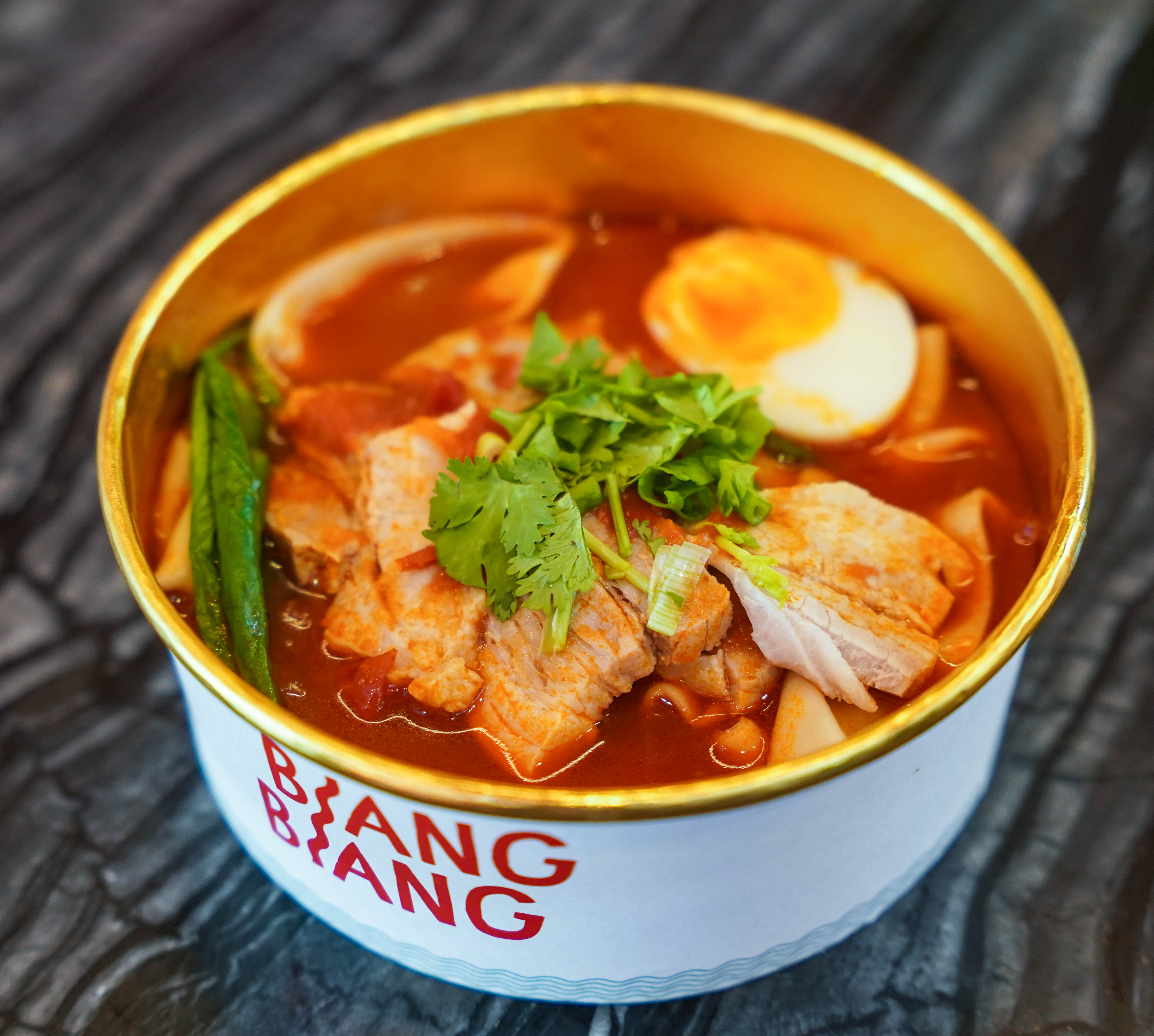 The Tomato Soup Biang Biang (RM15.90) perks up the weary palate with the naturally ripe sweetness of fresh tomatoes, paired with poached pork belly or sliced patin fish, spring onions and coriander.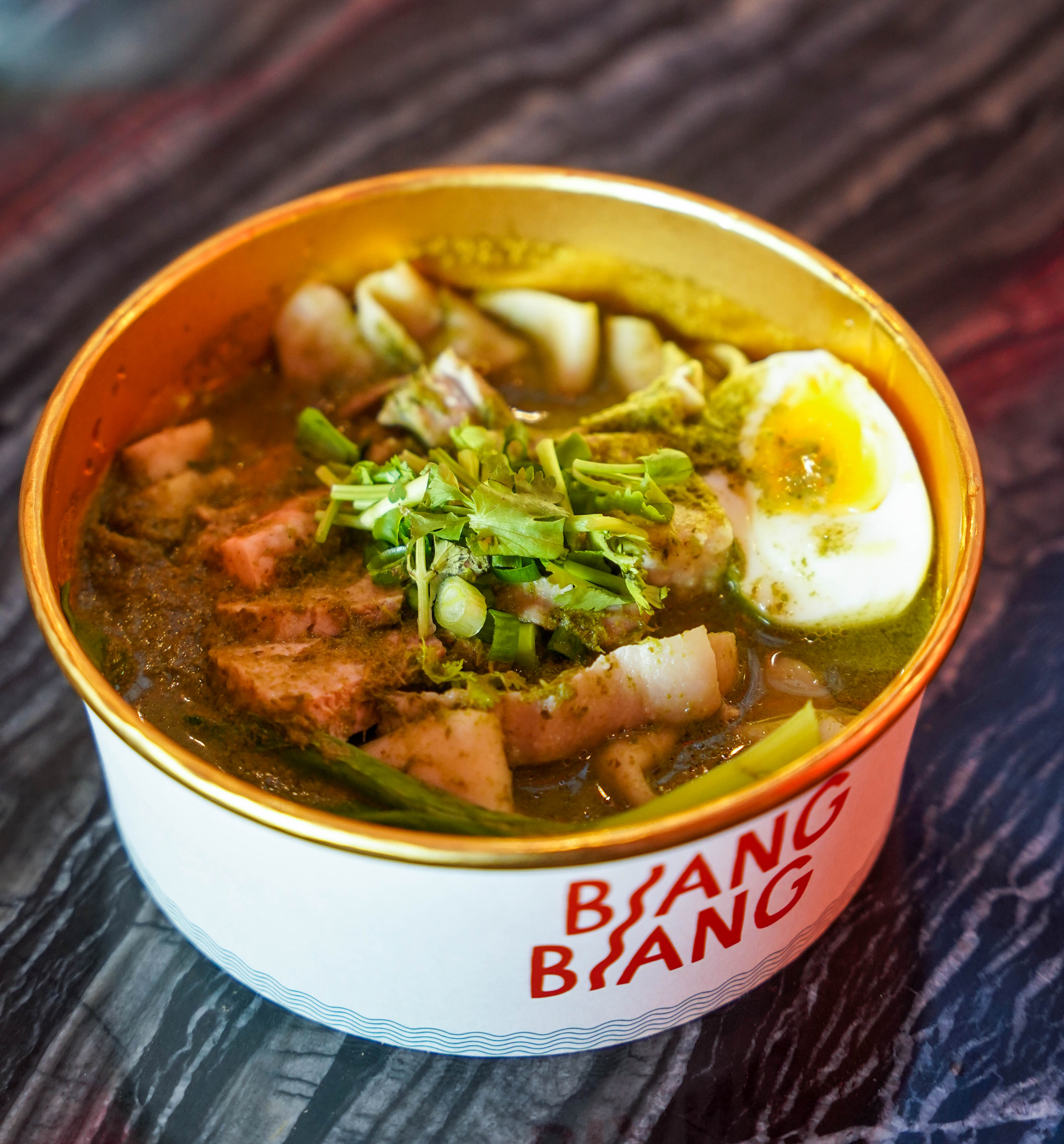 Coriander Basil Soup Biang Biang (RM15.90) is our favourite of the soups, a little like lei cha, robustly herbaceous with minty nuances, crowned with pork or patin, plus spring onions and a splash of chilli oil.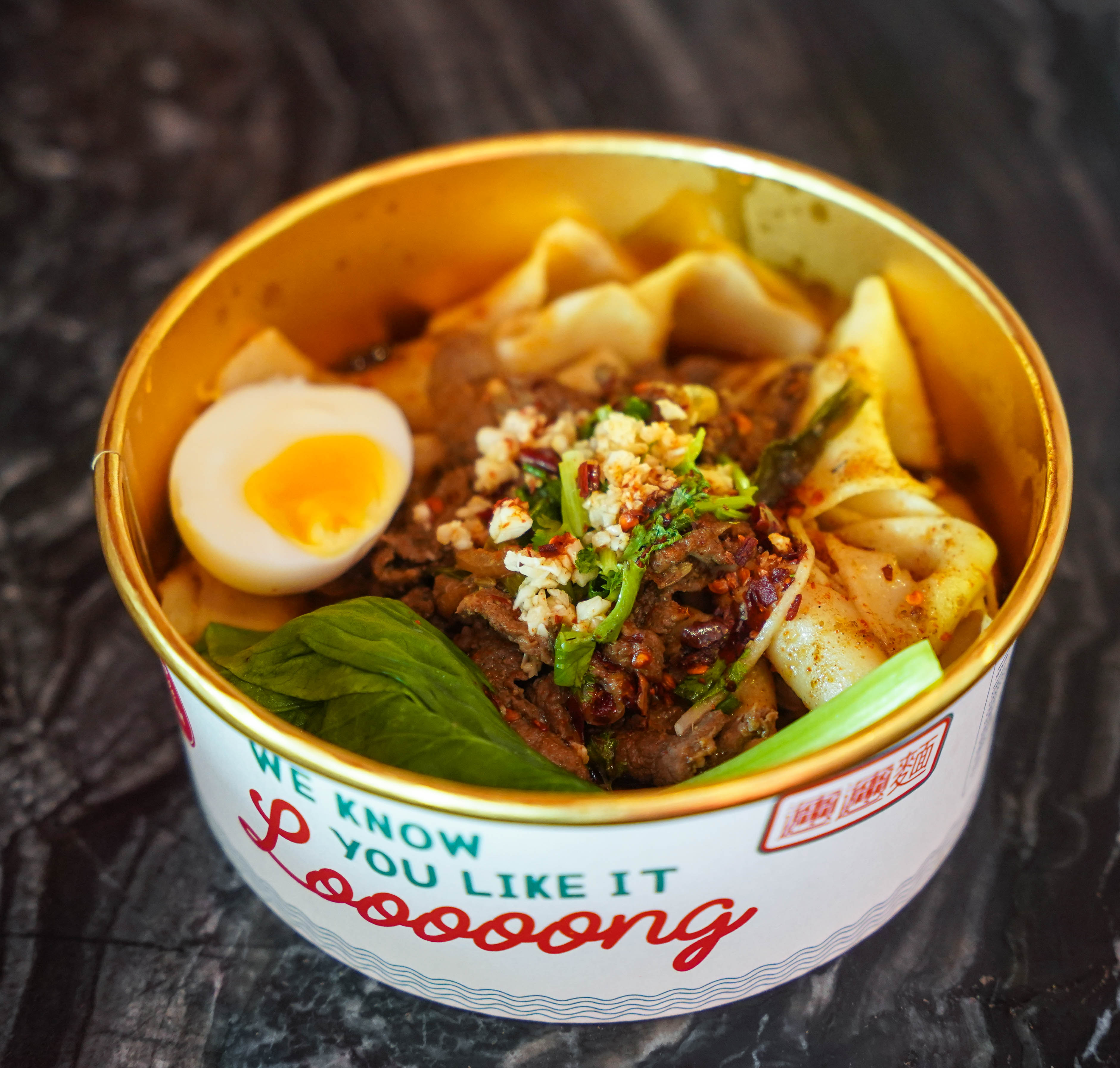 The dry noodle range remains a delight, headlined by the Spicy Cumin Lamb Biang Biang (RM18.90), beloved in Shaanxi's capital of Xi'An, where lamb is the staple protein.
Biang Biang Noodle Bar has tweaked the recipe with its own twists, marinating the boneless Australian lamb leg in Chinese wine and a proprietary blend of spices, stir-fried with aromatic cumin, fennel seeds, garlic and onions. It's familiar with notes of Indian spices, soul-warming enough even for the winters of Shaanxi. 
The Sesame Peanut Biang Biang (RM16.90) is more mellow, fragrantly earthy and sweetly nutty, complete with a choice of cumin lamb, poached pork belly or minced pork, showered with spring onions, a tinge of chilli oil and coriander.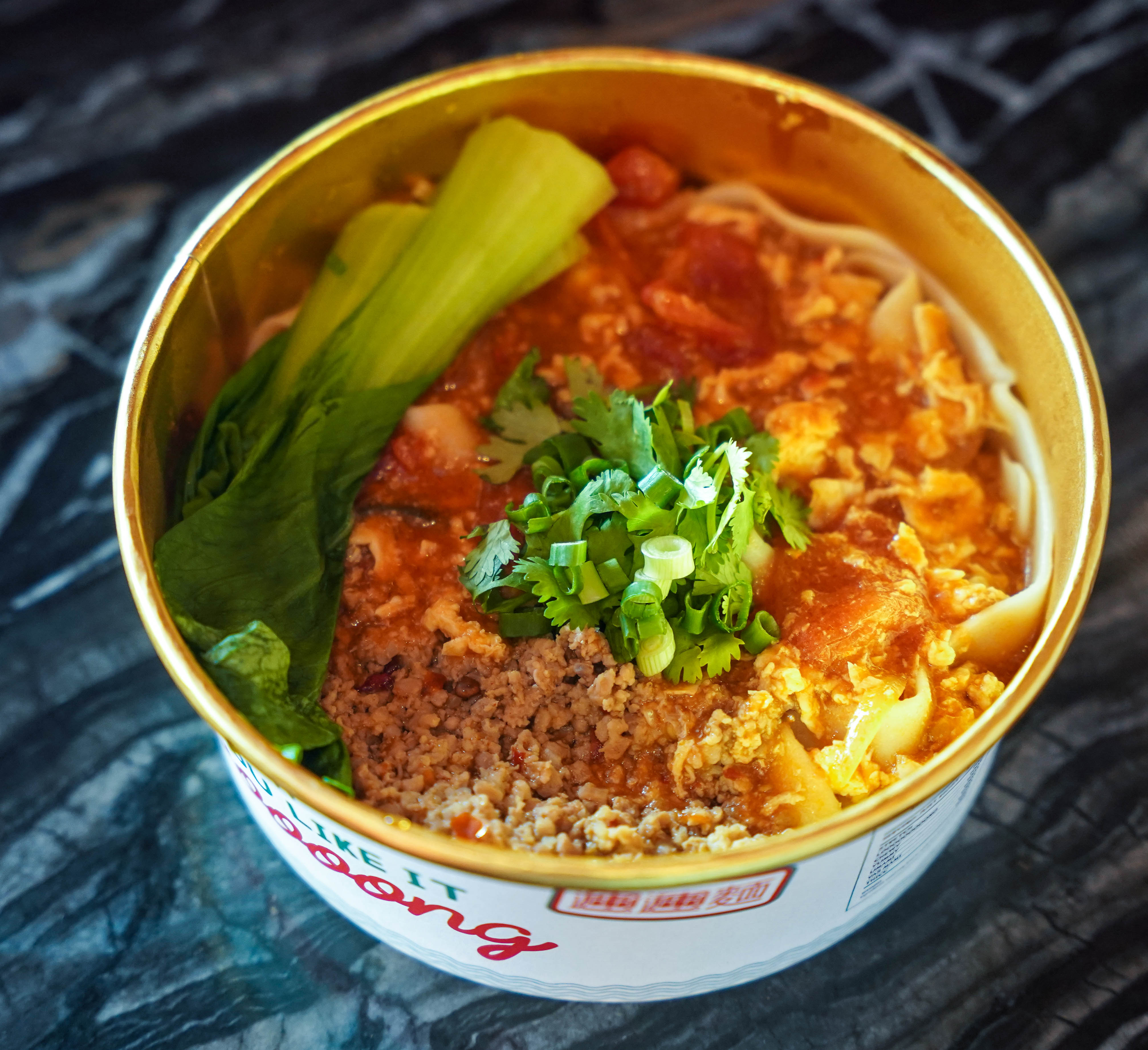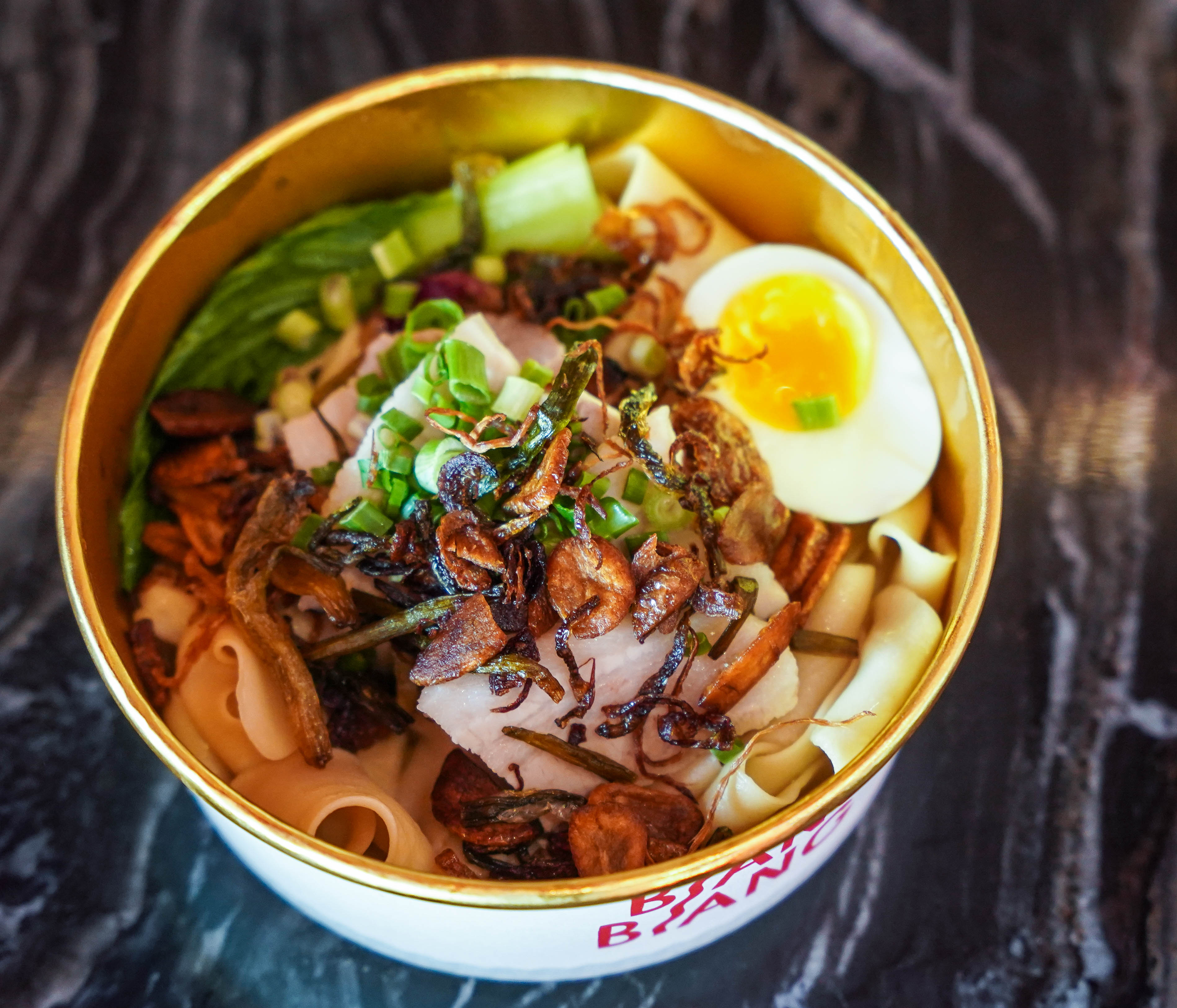 Other options include the Tomato Egg Biang Biang (RM13.90), a traditional Xi'an-style tomato egg temptation with a pinch of spring onion and coriander, and Spring Onion Oil Biang Biang (RM14.90), smooth in spring onion oil with a sensual scent, rounded out with poached pork belly or minced pork.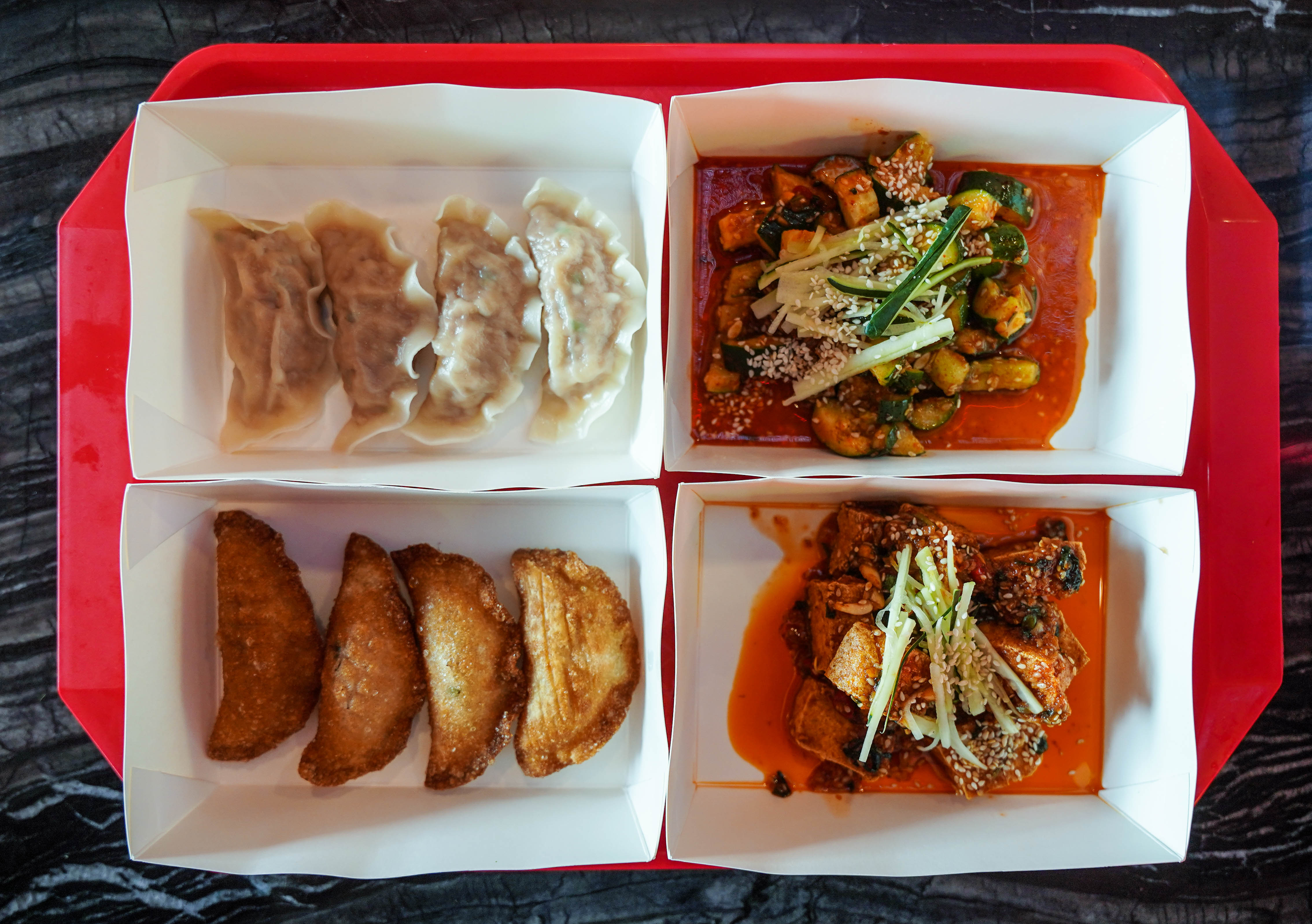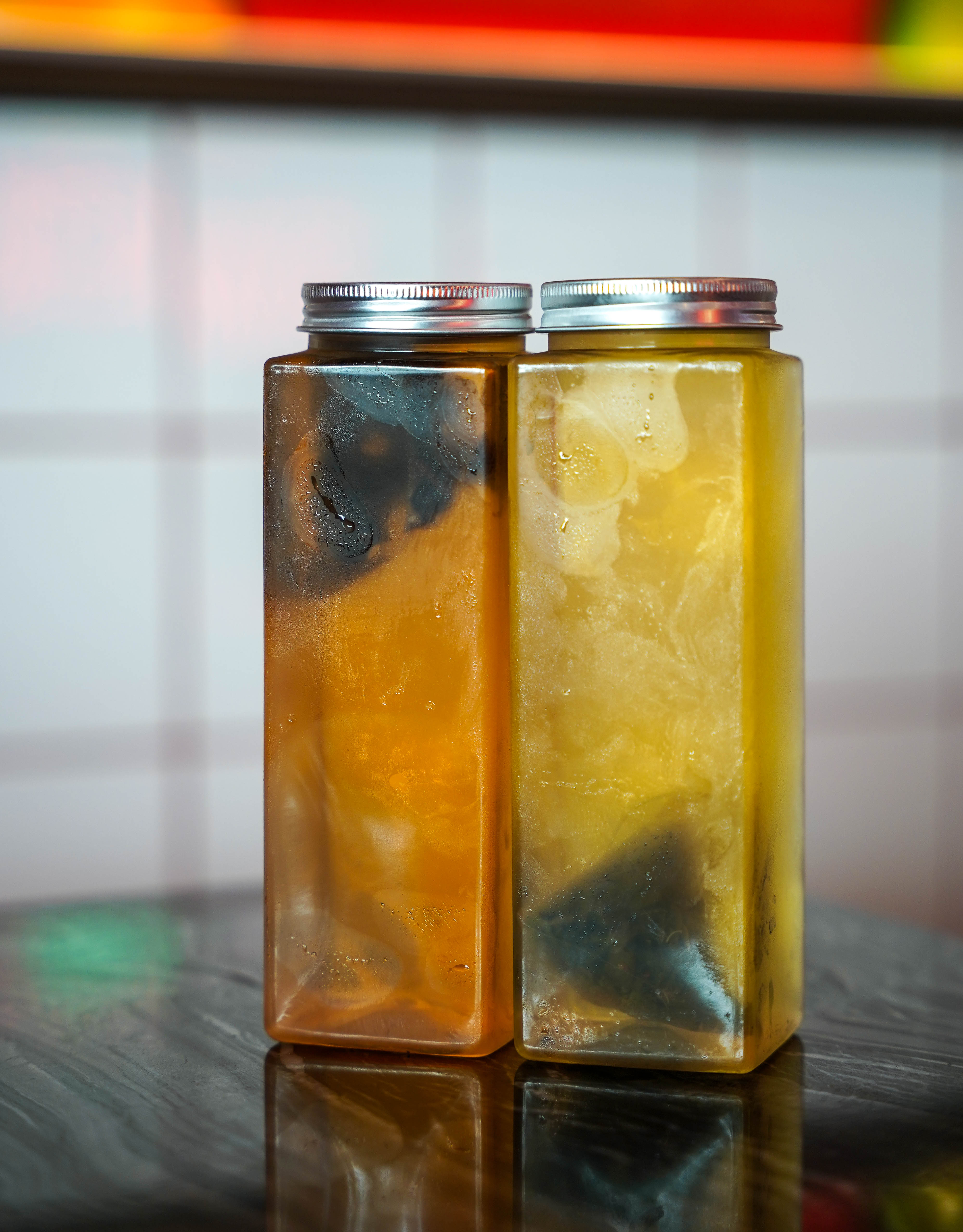 Snacks and side dishes include the Steamed Pork Dumplings (RM10.90), Fried Pork Dumplings (RM10.90), Spicy Fried Tofu (RM9.90) and Spicy Cucumber Salad (RM6.90), all whetting the appetite effectively, washed down with cooling Osmanthus Tea (RM5.90) and Green Tea (RM3.90).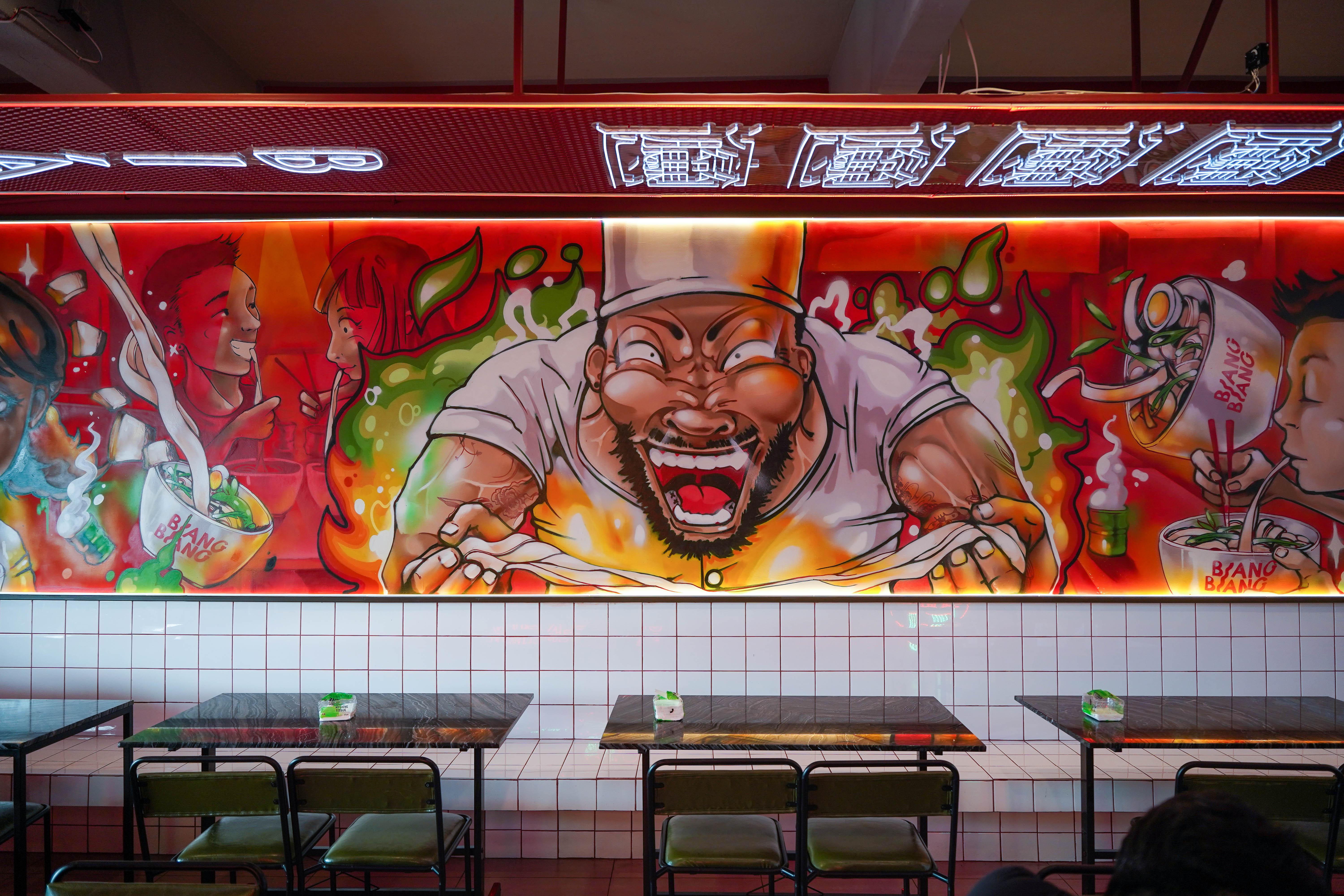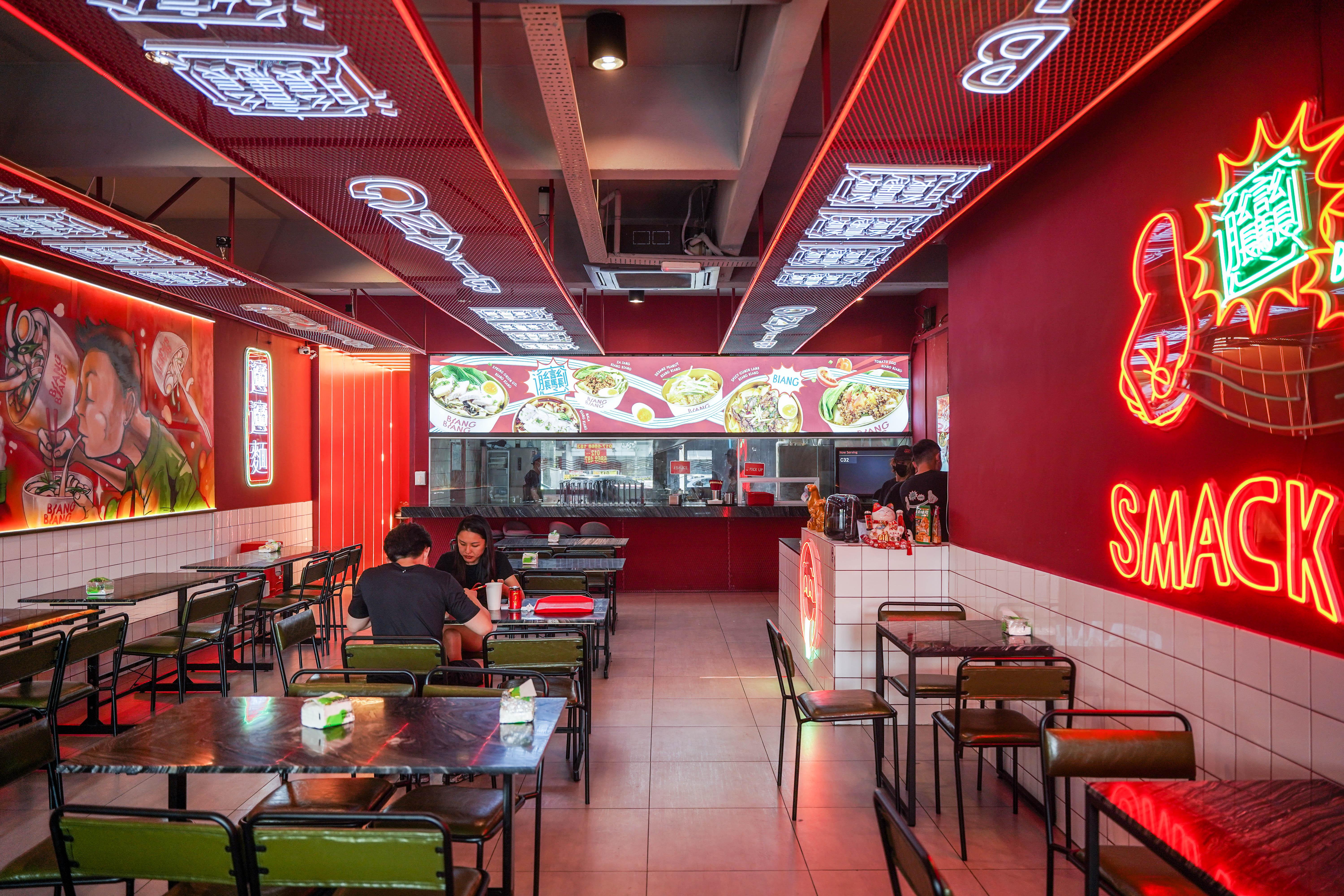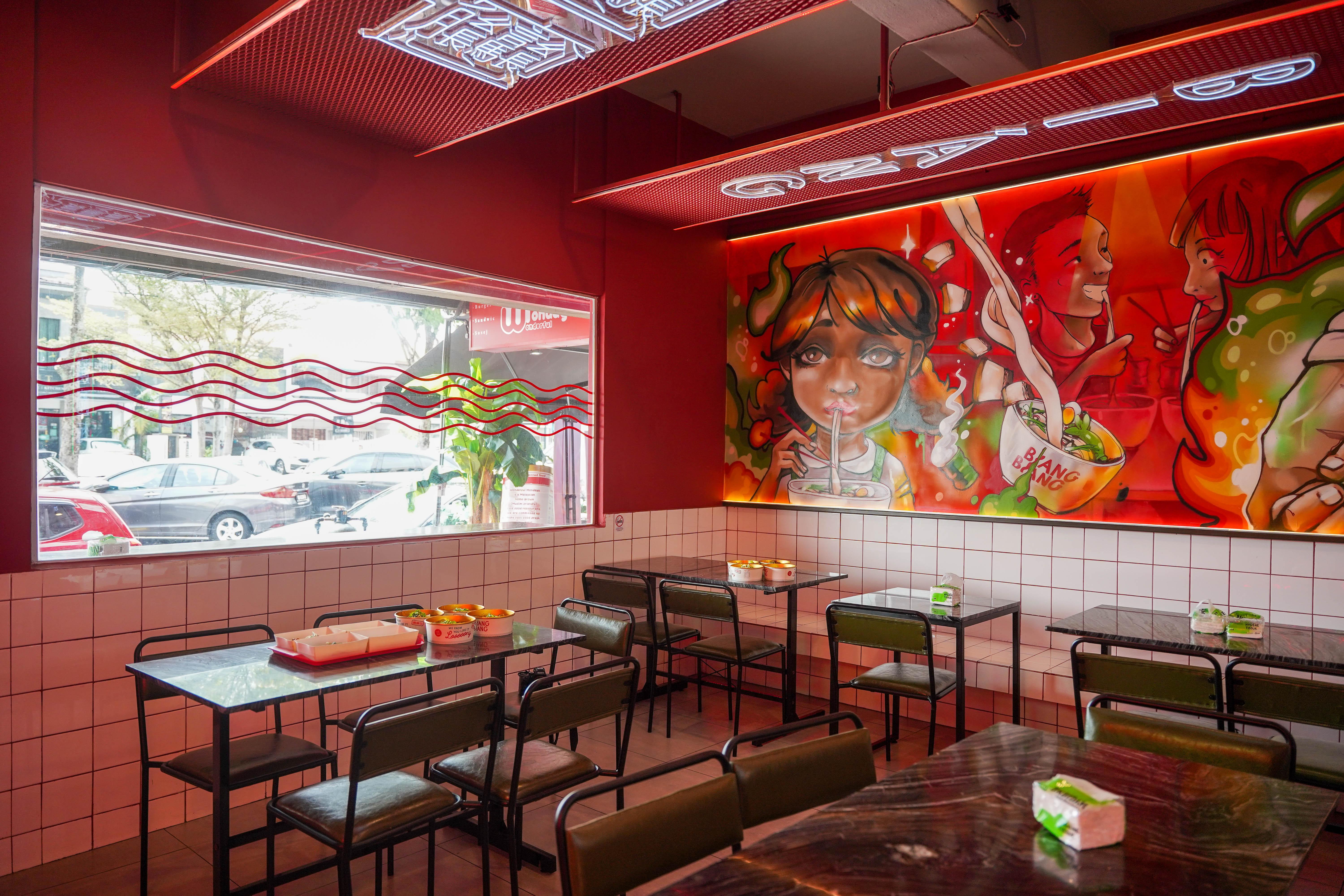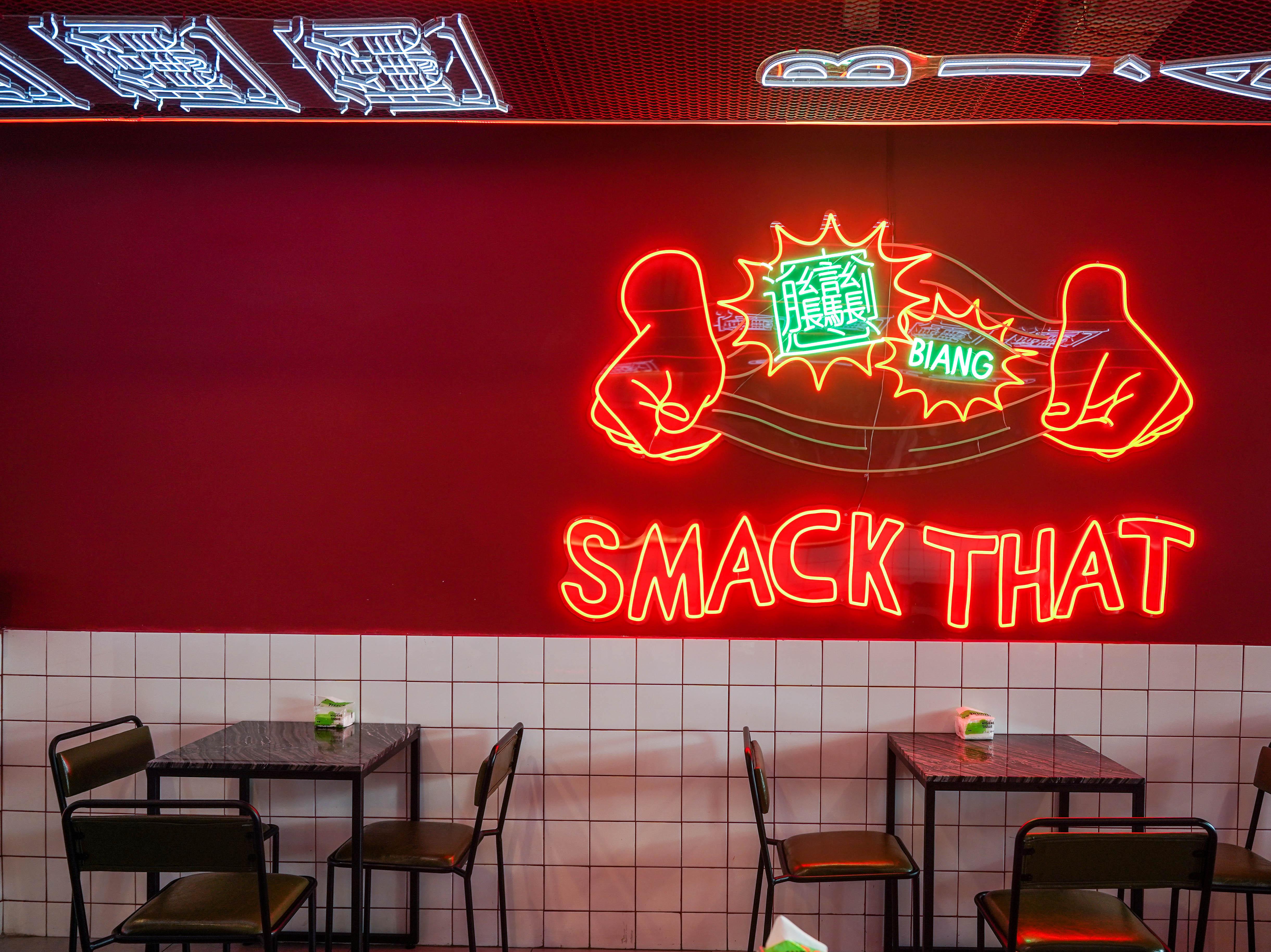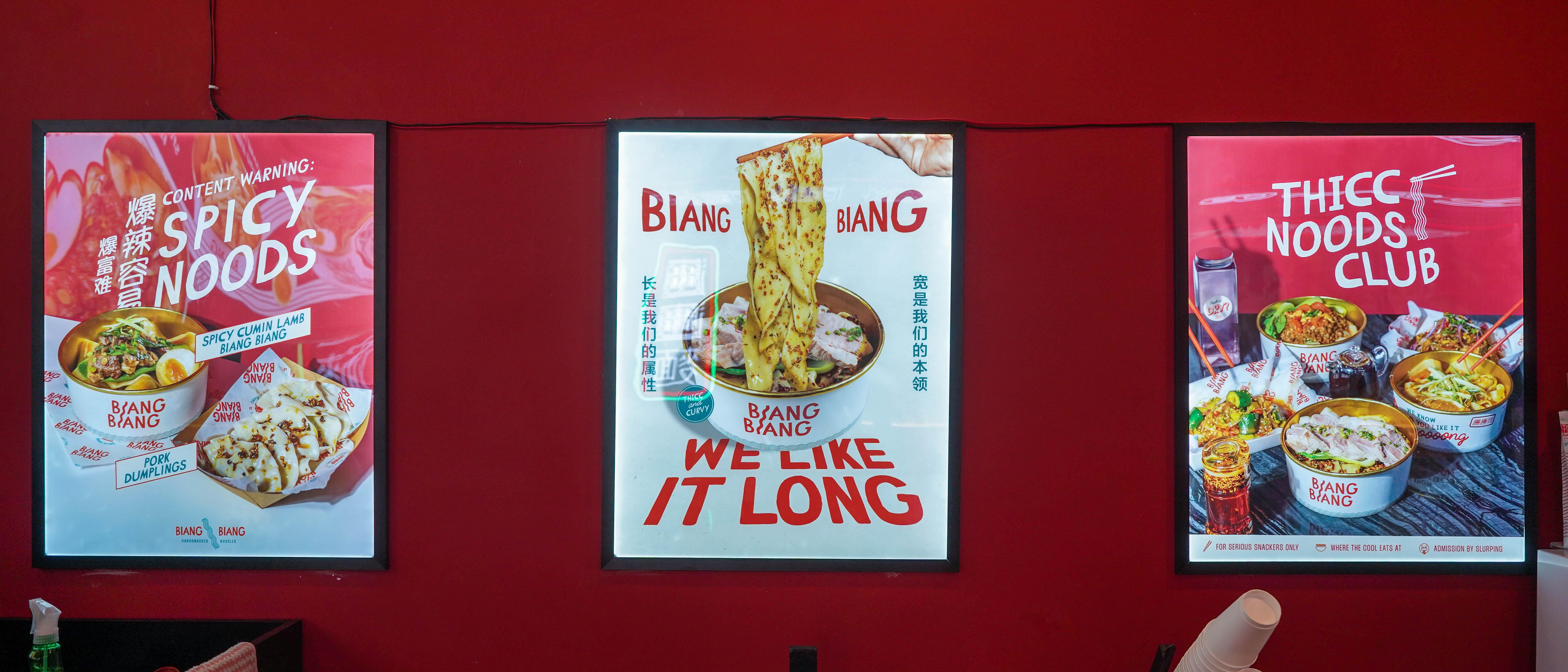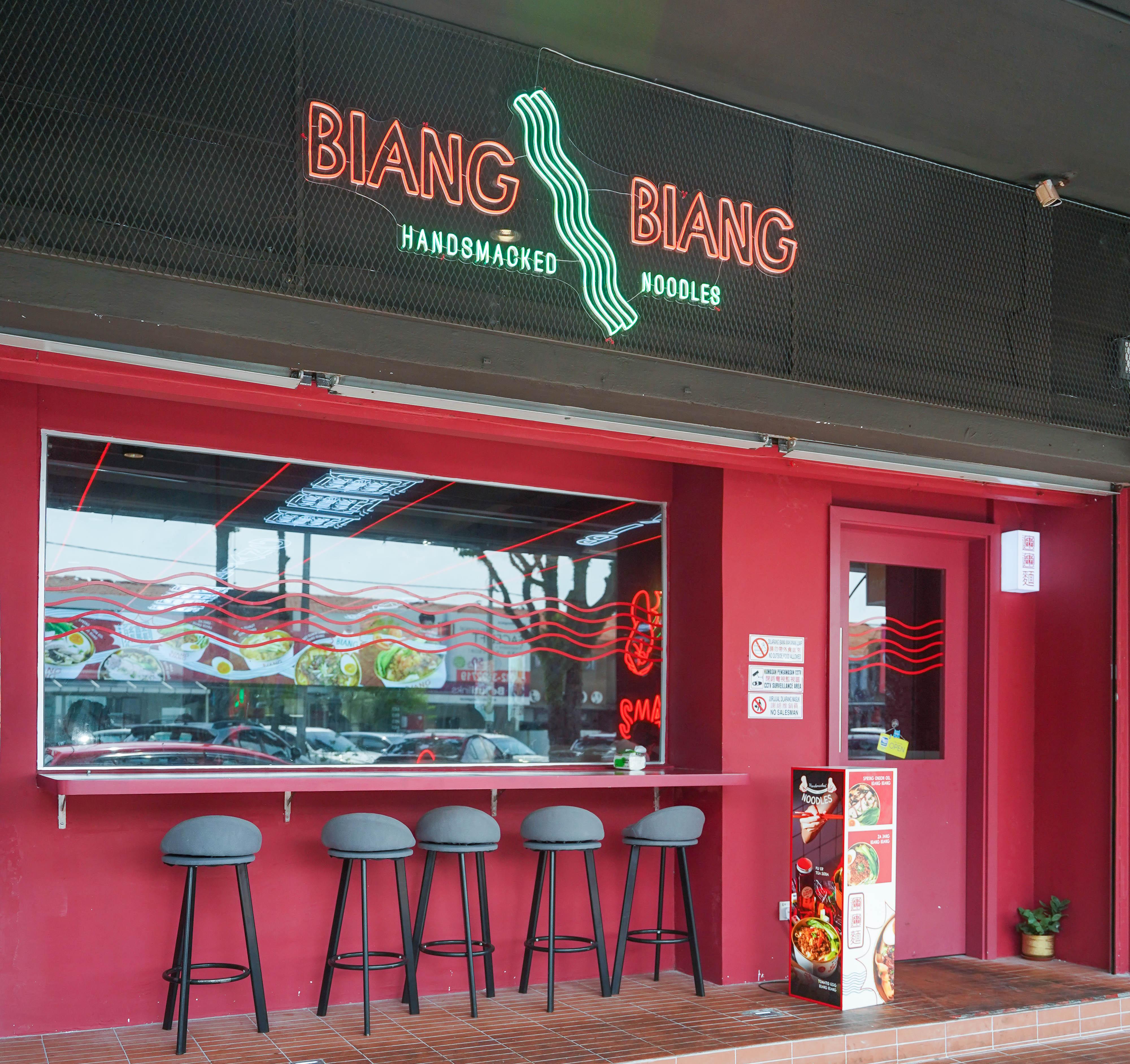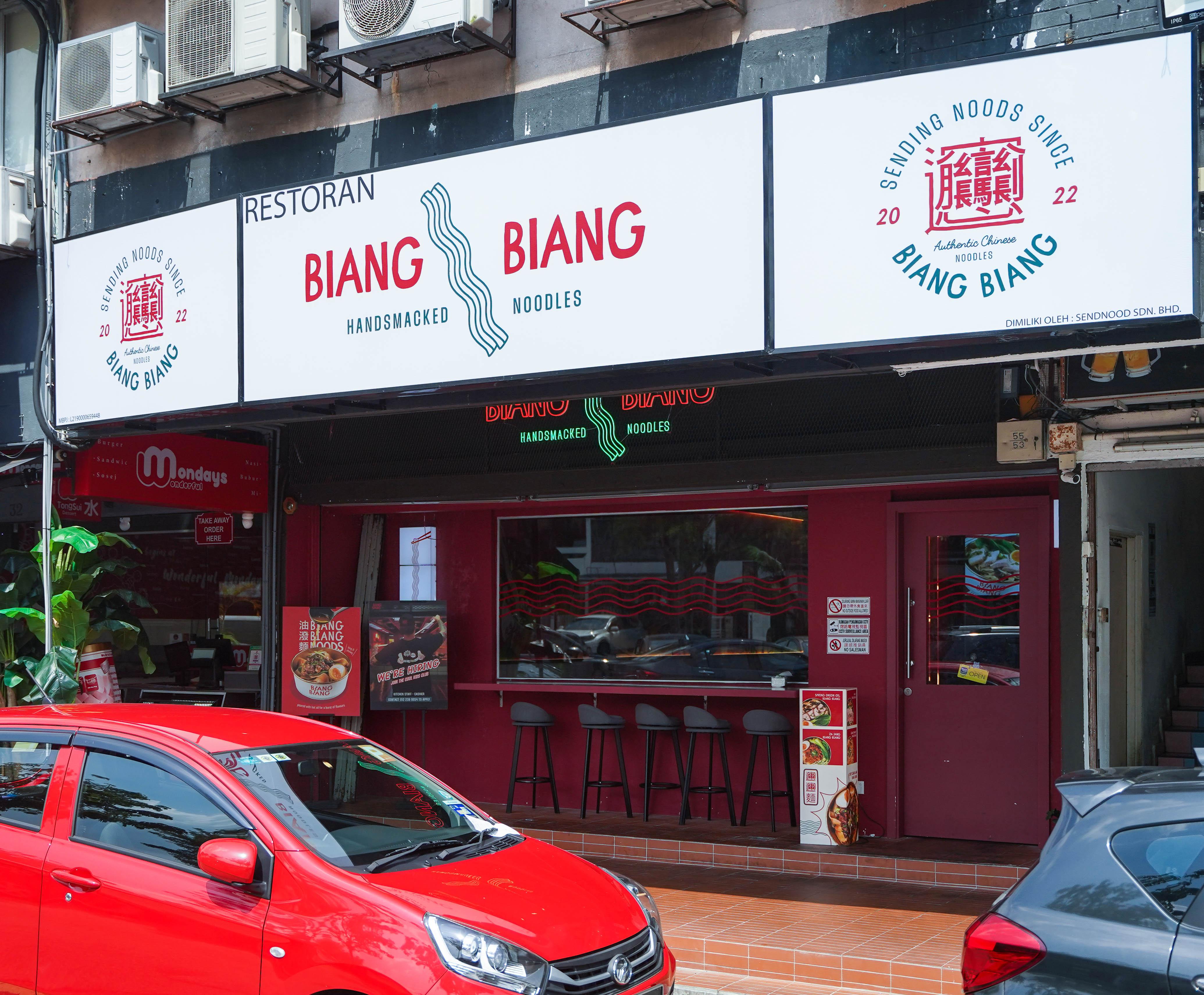 Biang Biang Noodle Bar
30, Jalan SS 2/66, 47300 Petaling Jaya, Selangor. 
Daily, 11am-10pm. Tel: 012-239-9854