Be@Two brings on a new menu with seafood sensations, succulent duck dishes & more in One World Hotel
May 16, 2023
---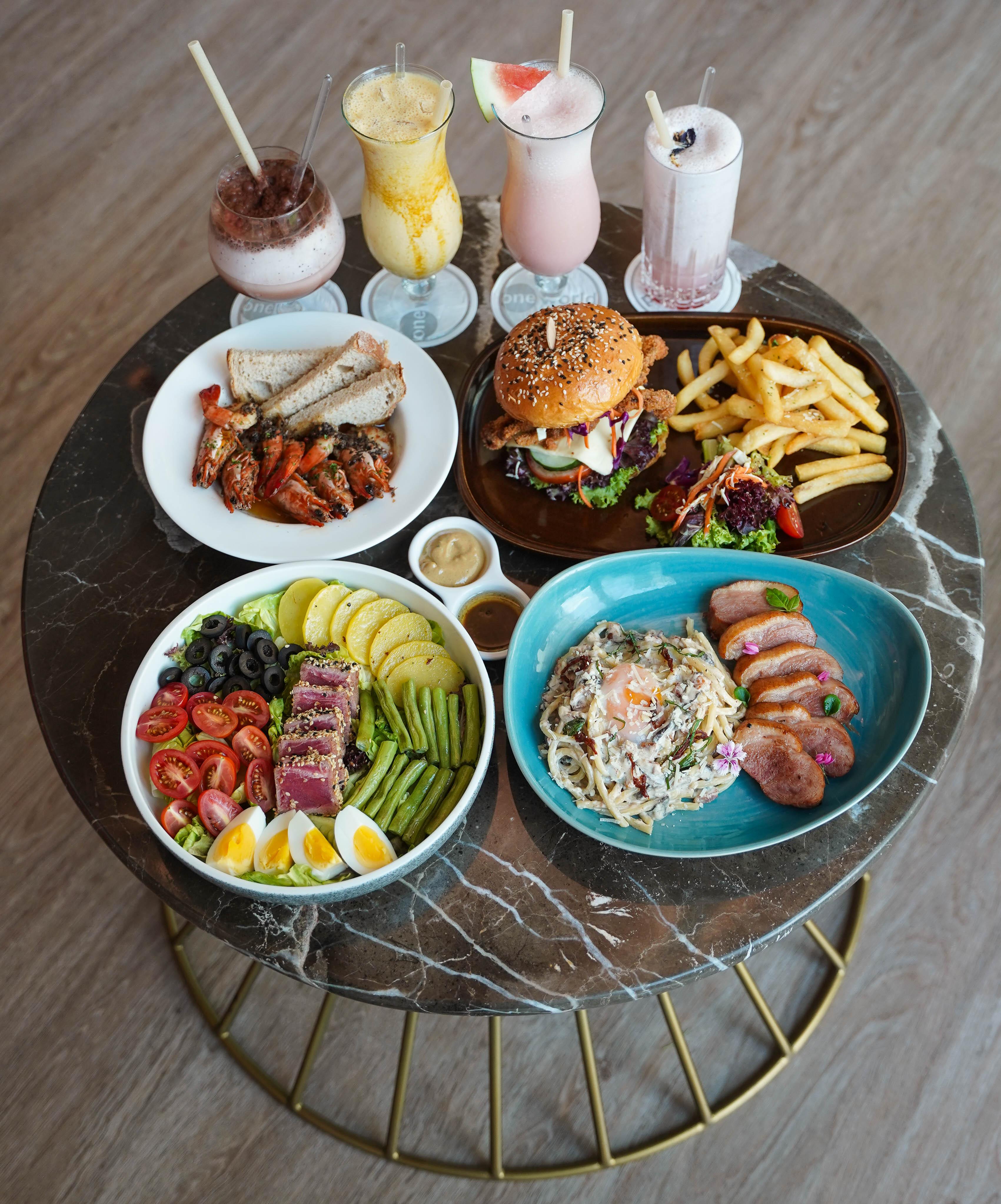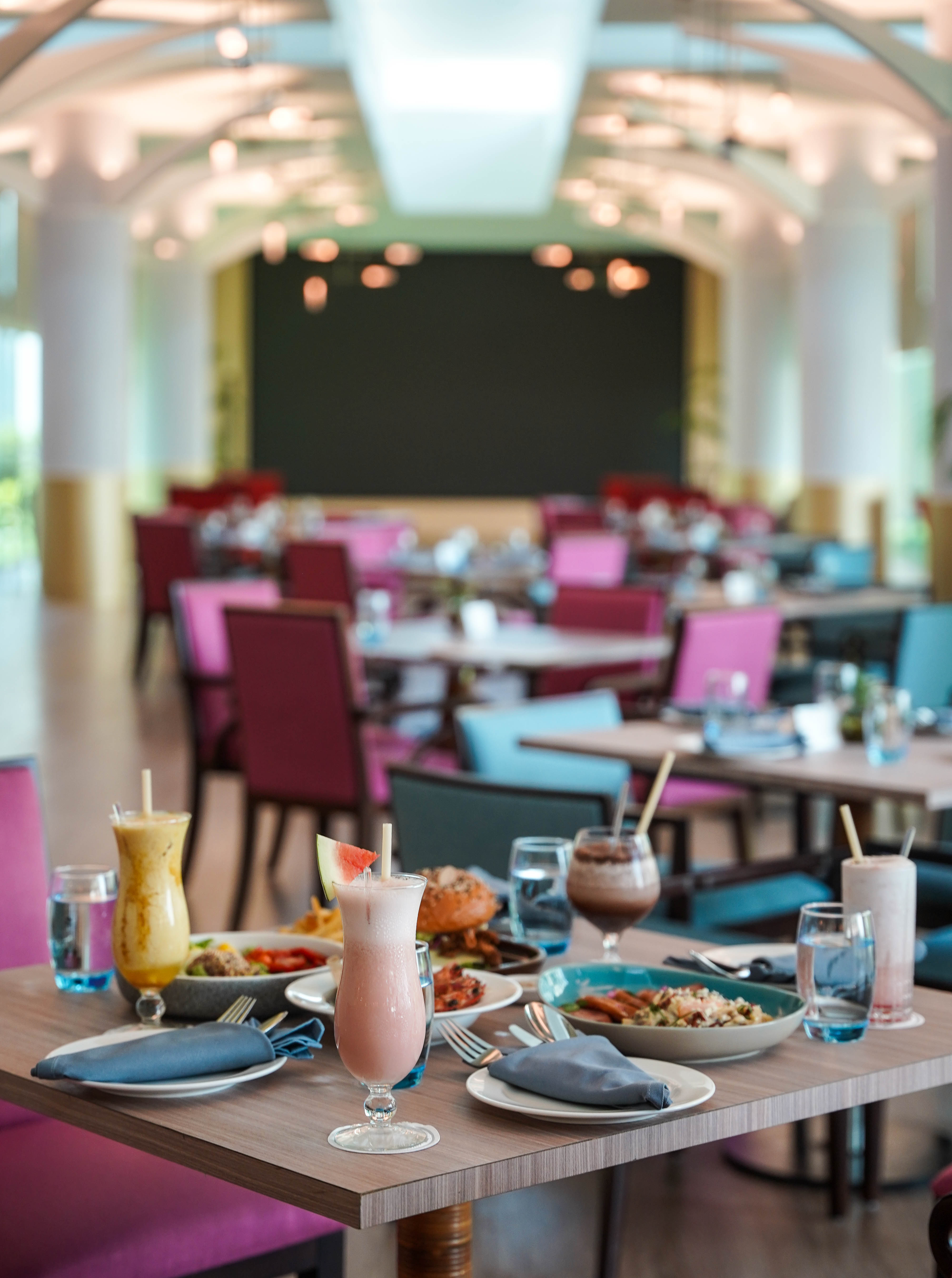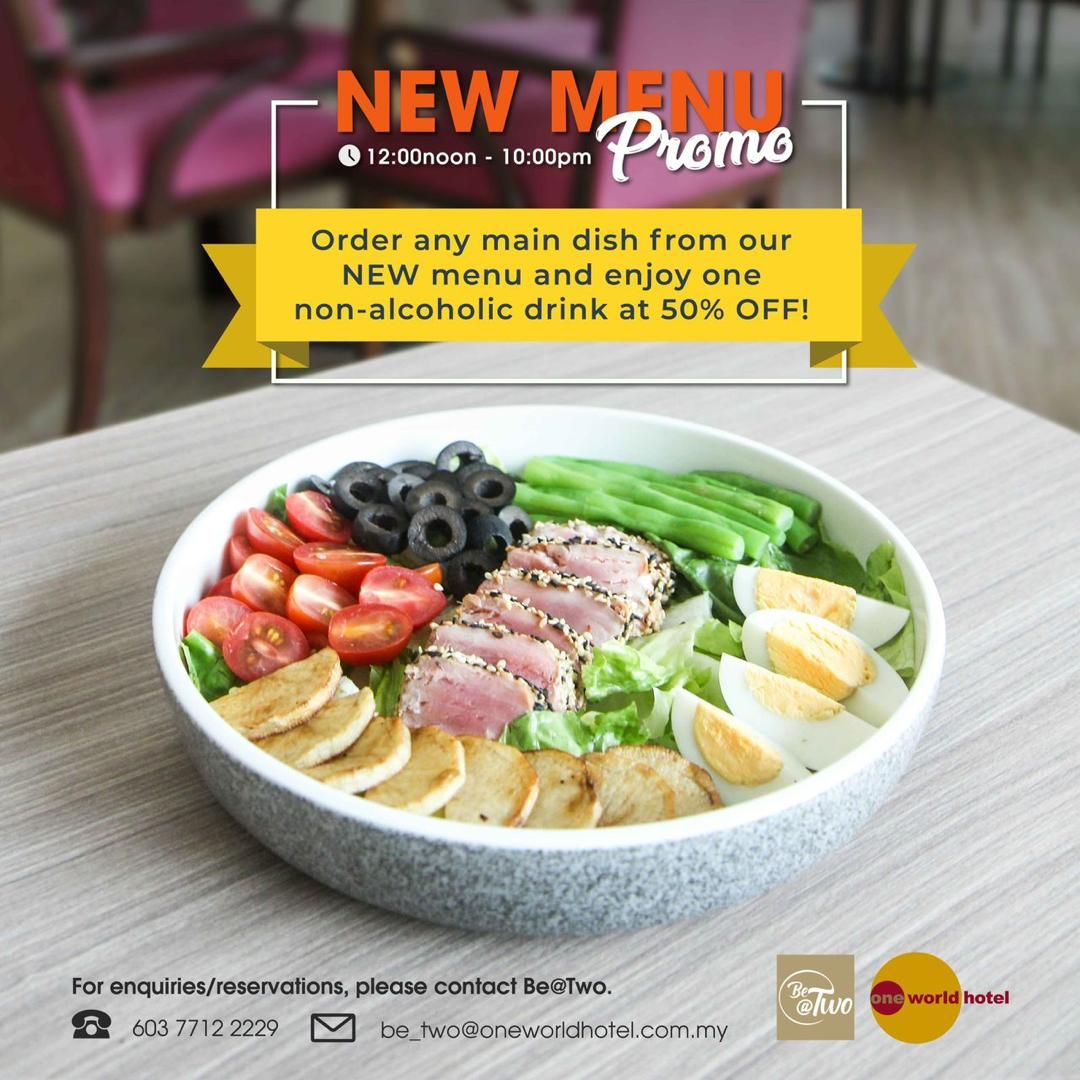 We're back at Be@Two: One World Hotel's casual dining restaurant has revamped its repertoire, serving up scintillating new specialities that span Sabah wild tiger prawns prepared in the style of Spanish tapas to bruschetta blanketed with iberico-inspired duck ham.
If you're seeking a bright, cheerful space in Petaling Jaya for a feast cooked with flair and finesse, be at Be@Two for these one-of-a-kind indulgences.
To celebrate these latest creations, order any main dish from the new menu and enjoy one non-alcoholic drink at 50% off!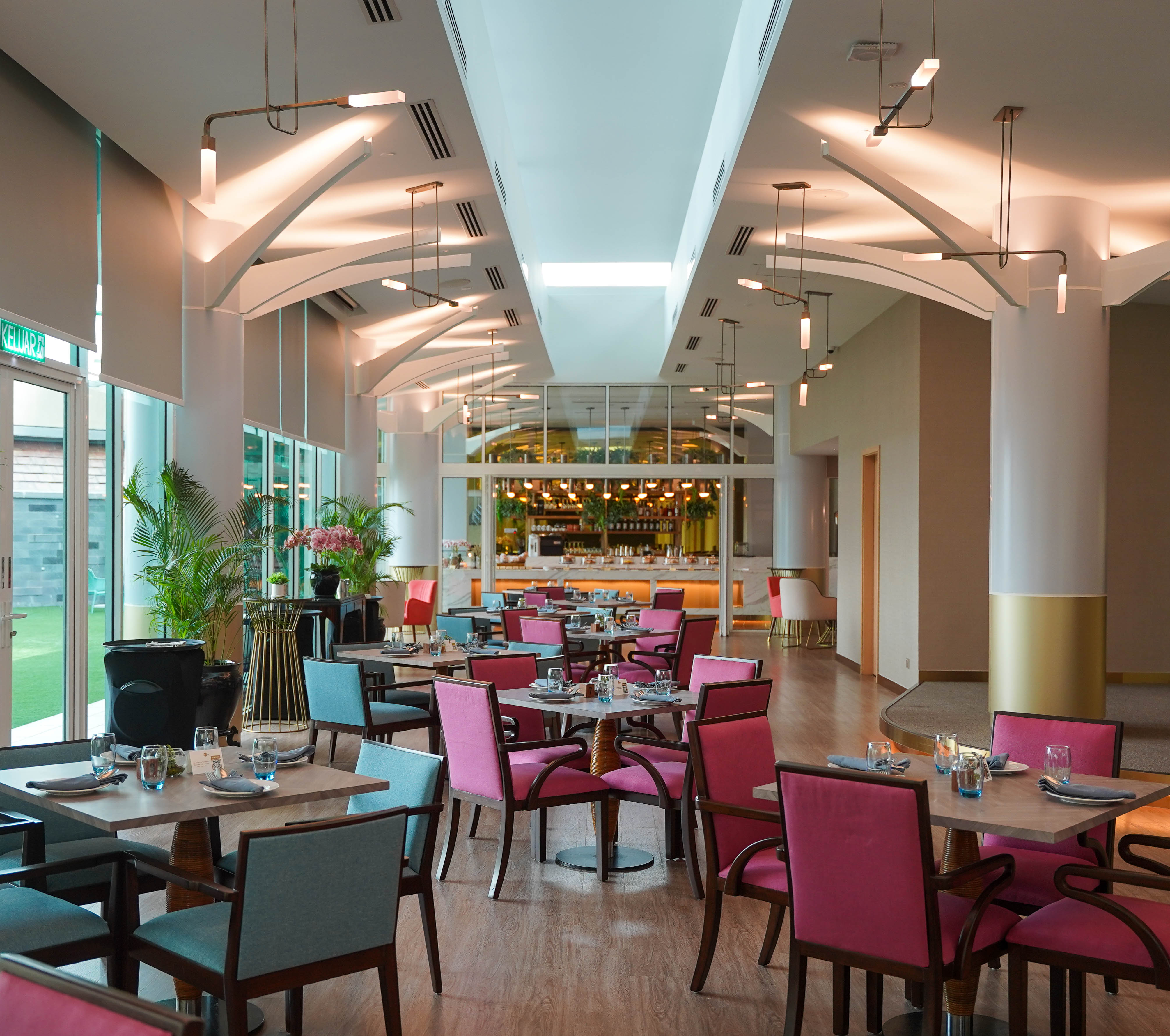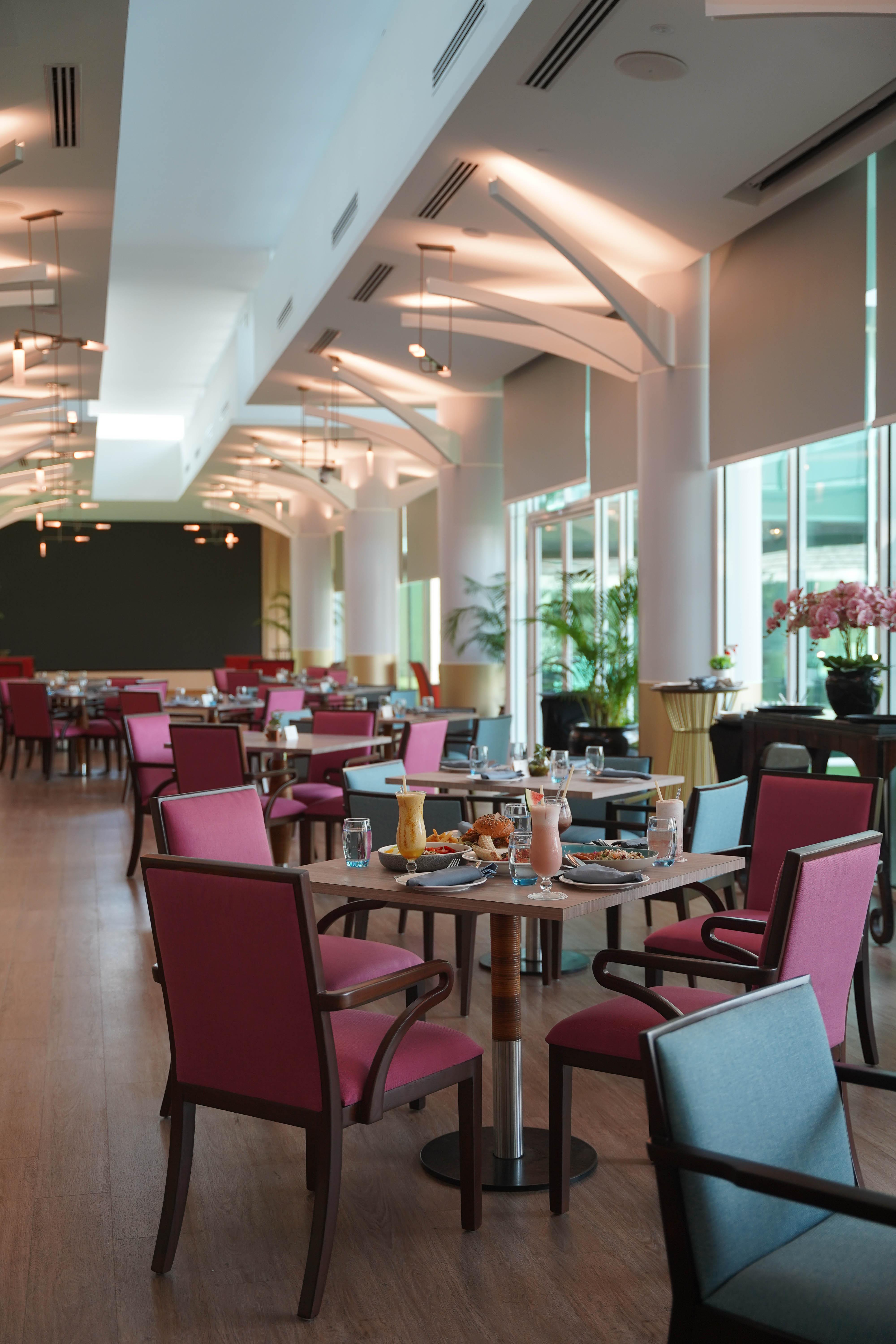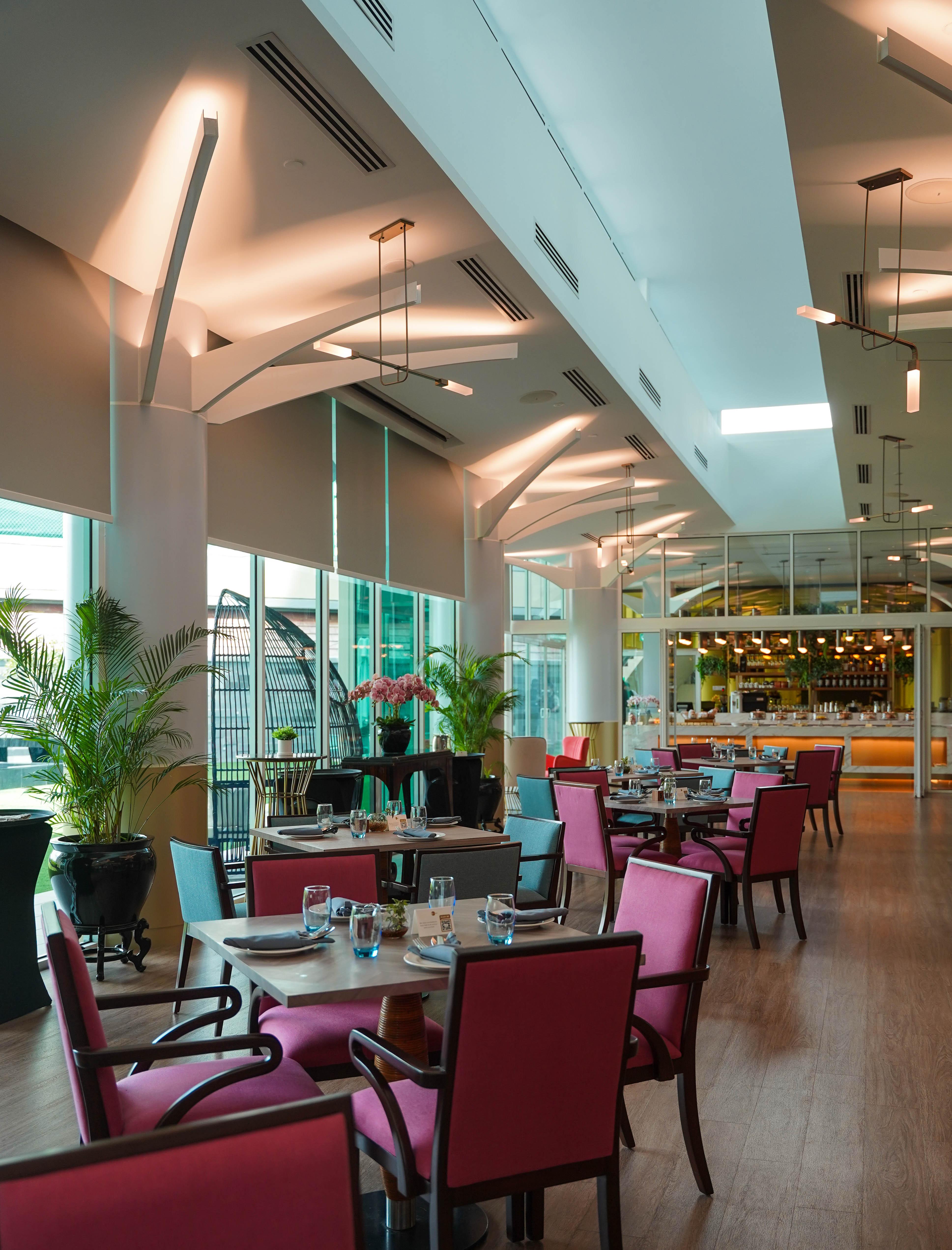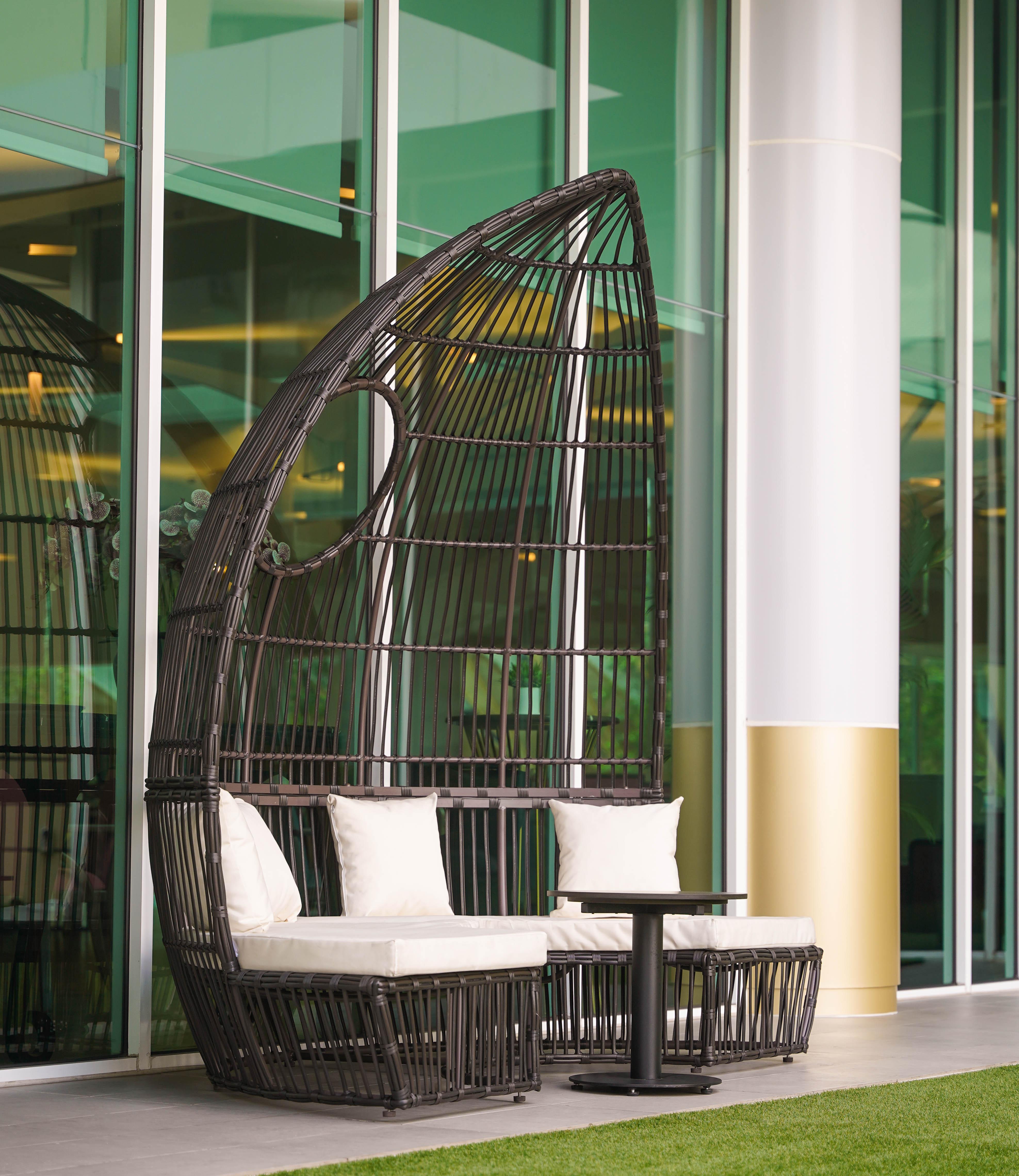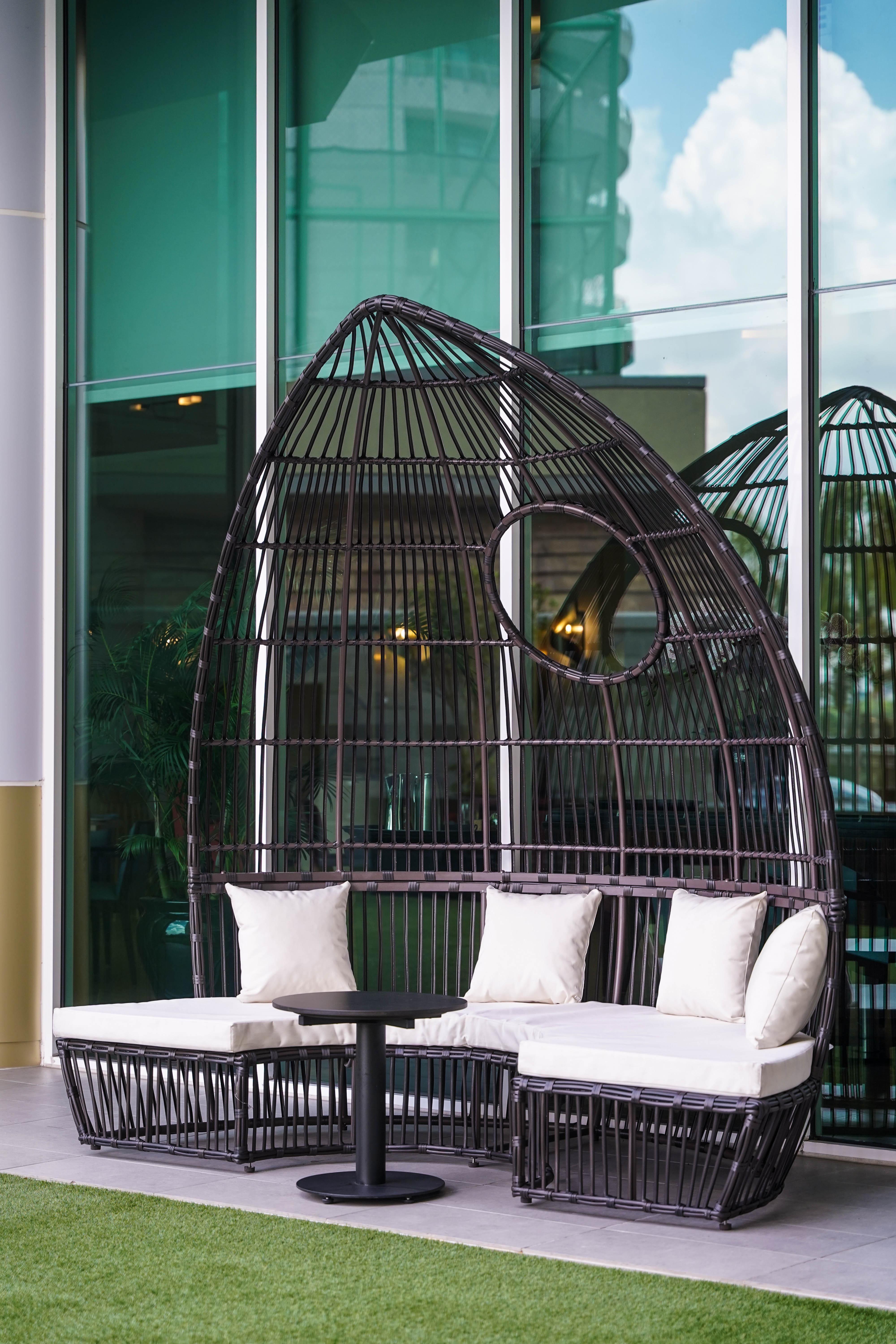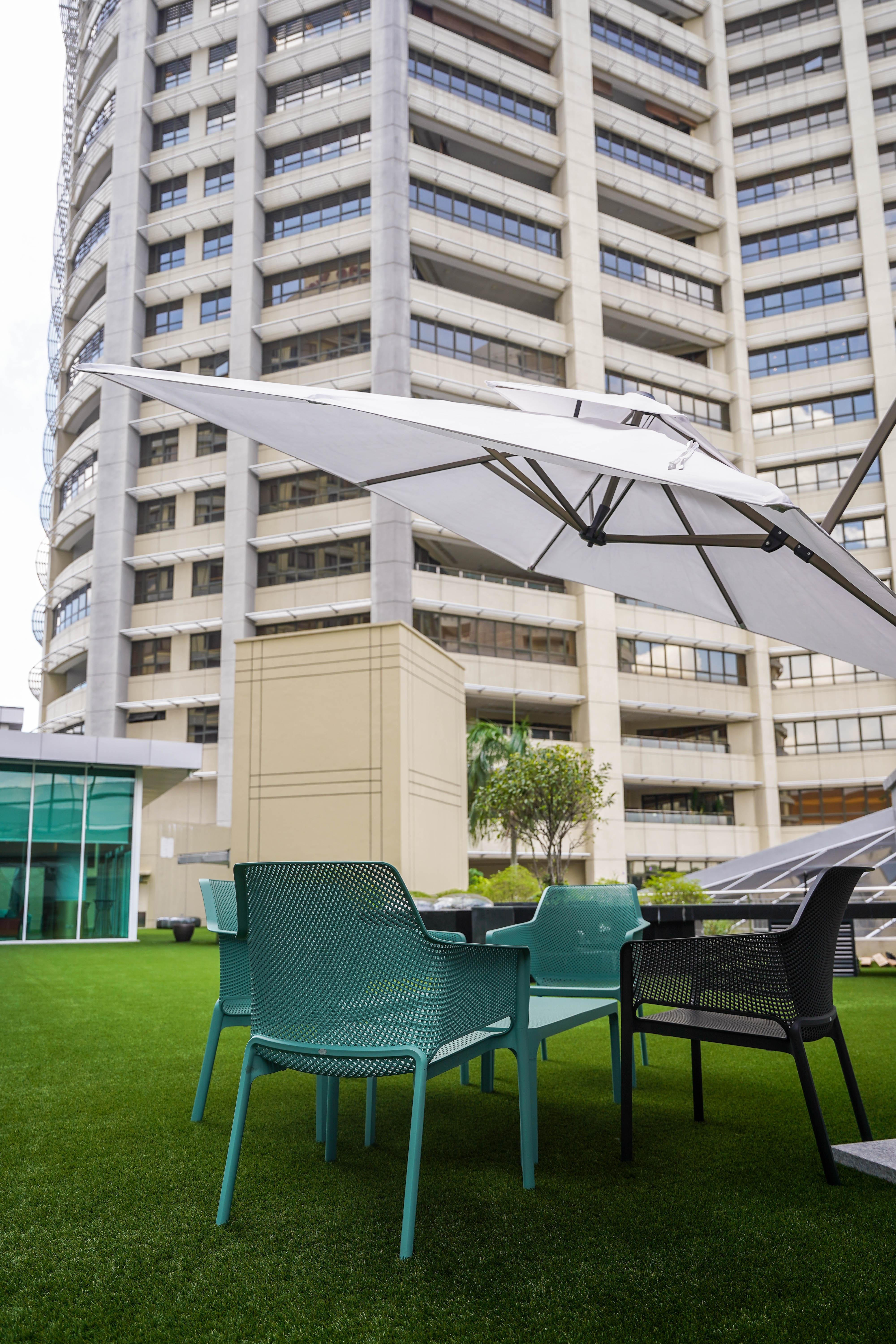 Be@Two has recently refreshed its setting too, with plenty of cosy four-seaters, swathed in natural light. Alfresco tables are also available for a breath of fresh air.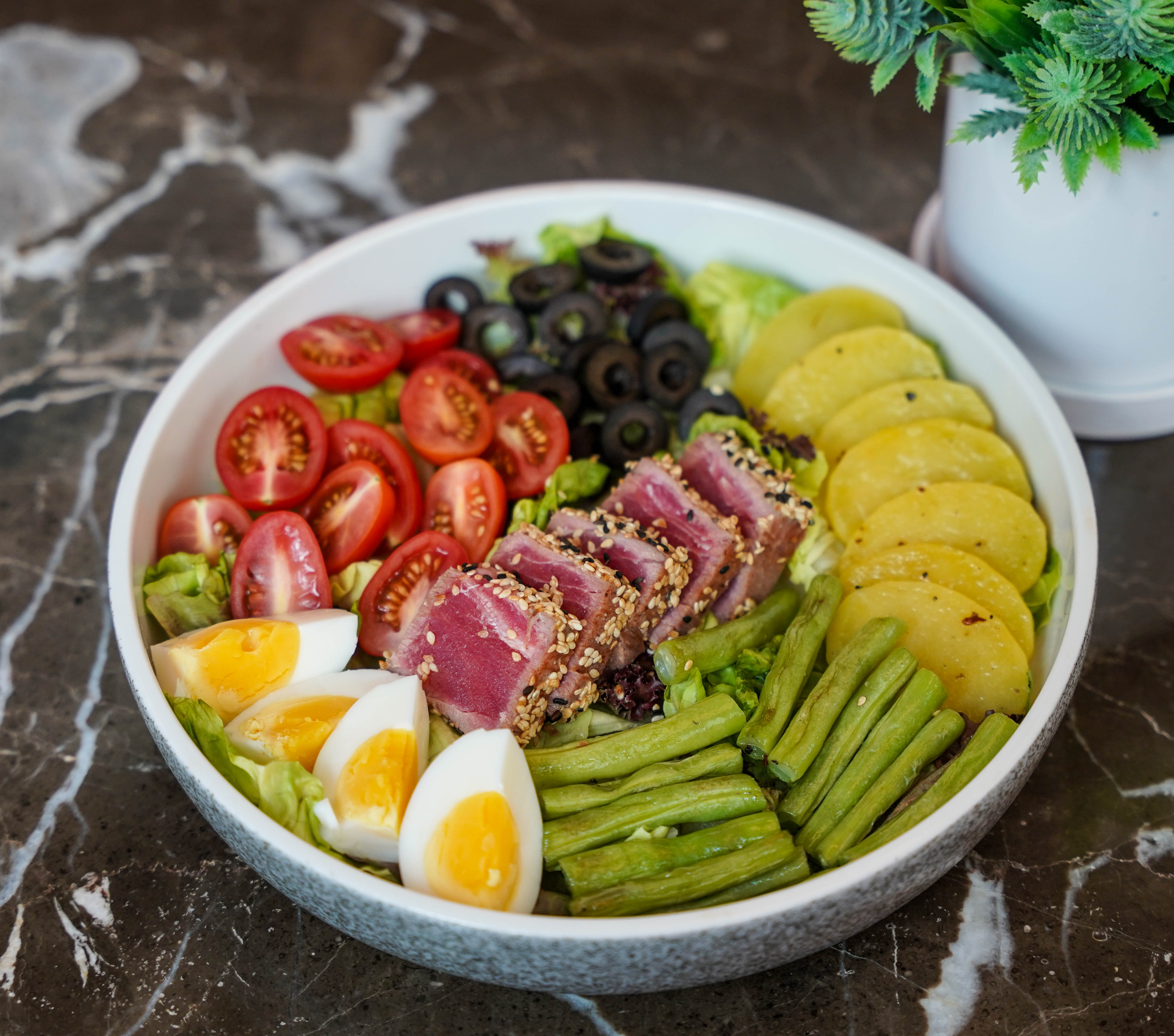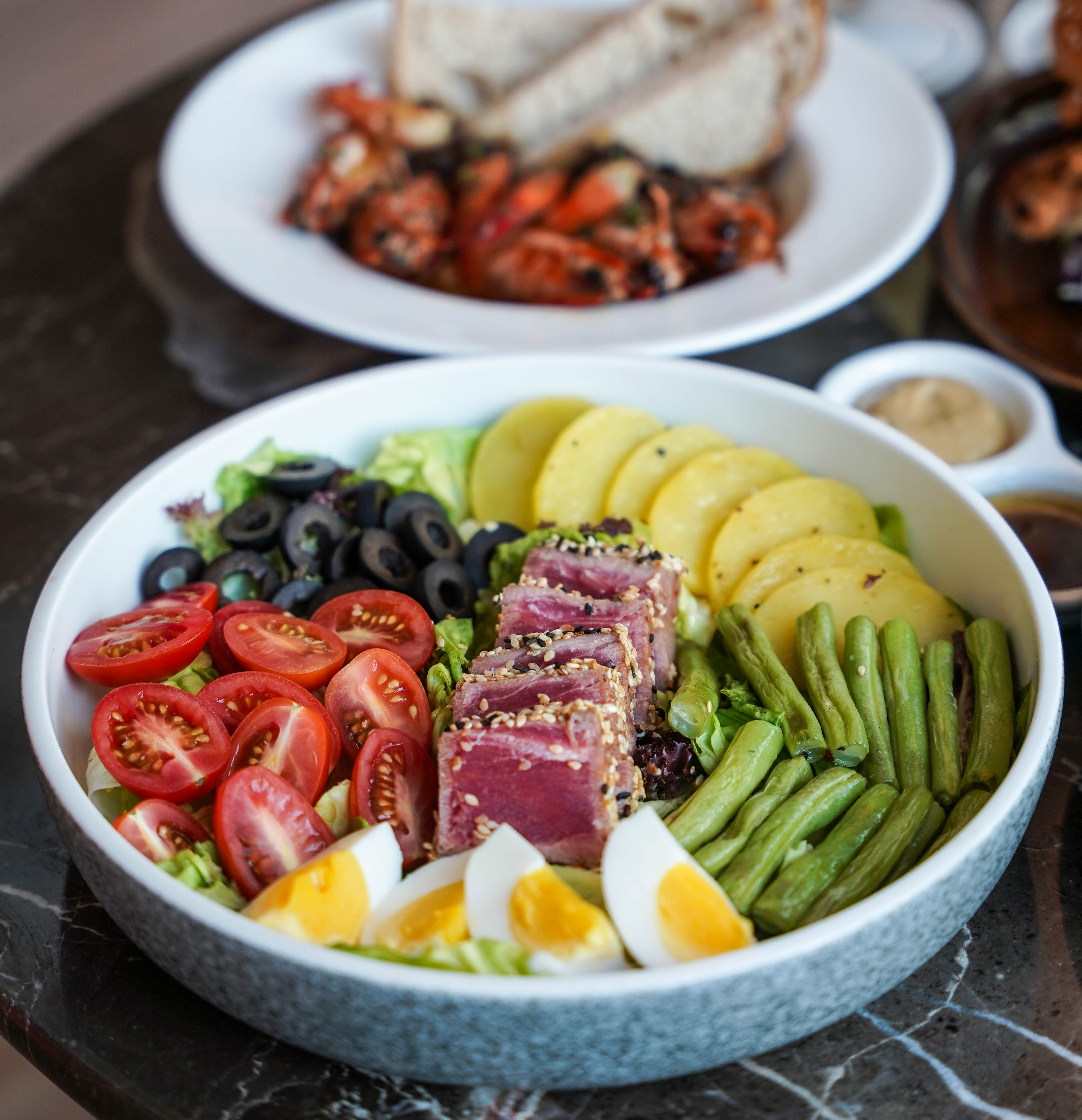 Seafood is a cornerstone of Be@Two's latest temptations.

The Salad Nicoise (RM35) makes for a wholesome meal, bringing together the ocean and the land in vibrant harmony. We love the marvellously fresh maguro tataki, gently seared for a light crust that yields to a luscious tuna centre, encircled by French beans, quail eggs, black olives and cherry tomatoes on a leafy cushion.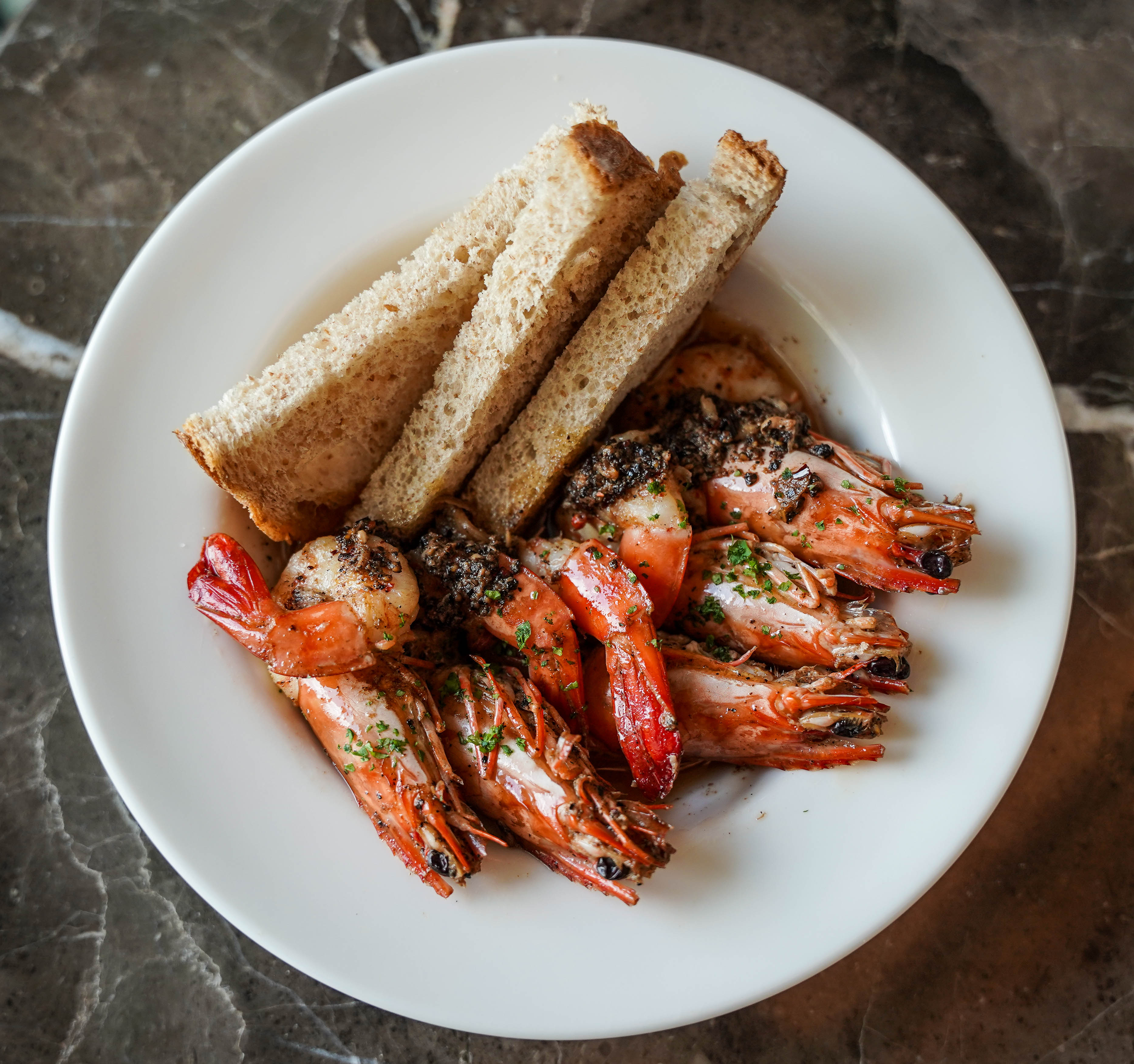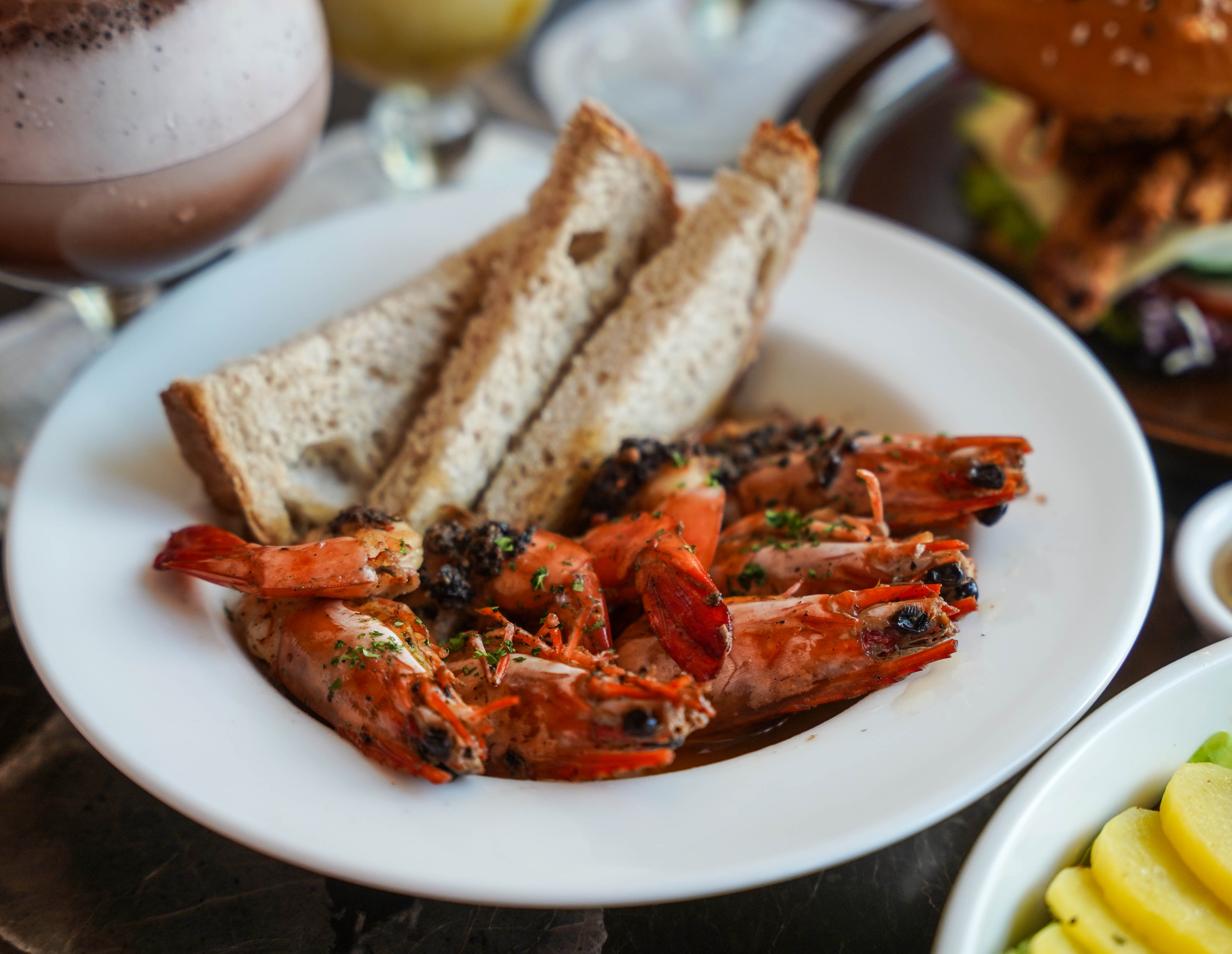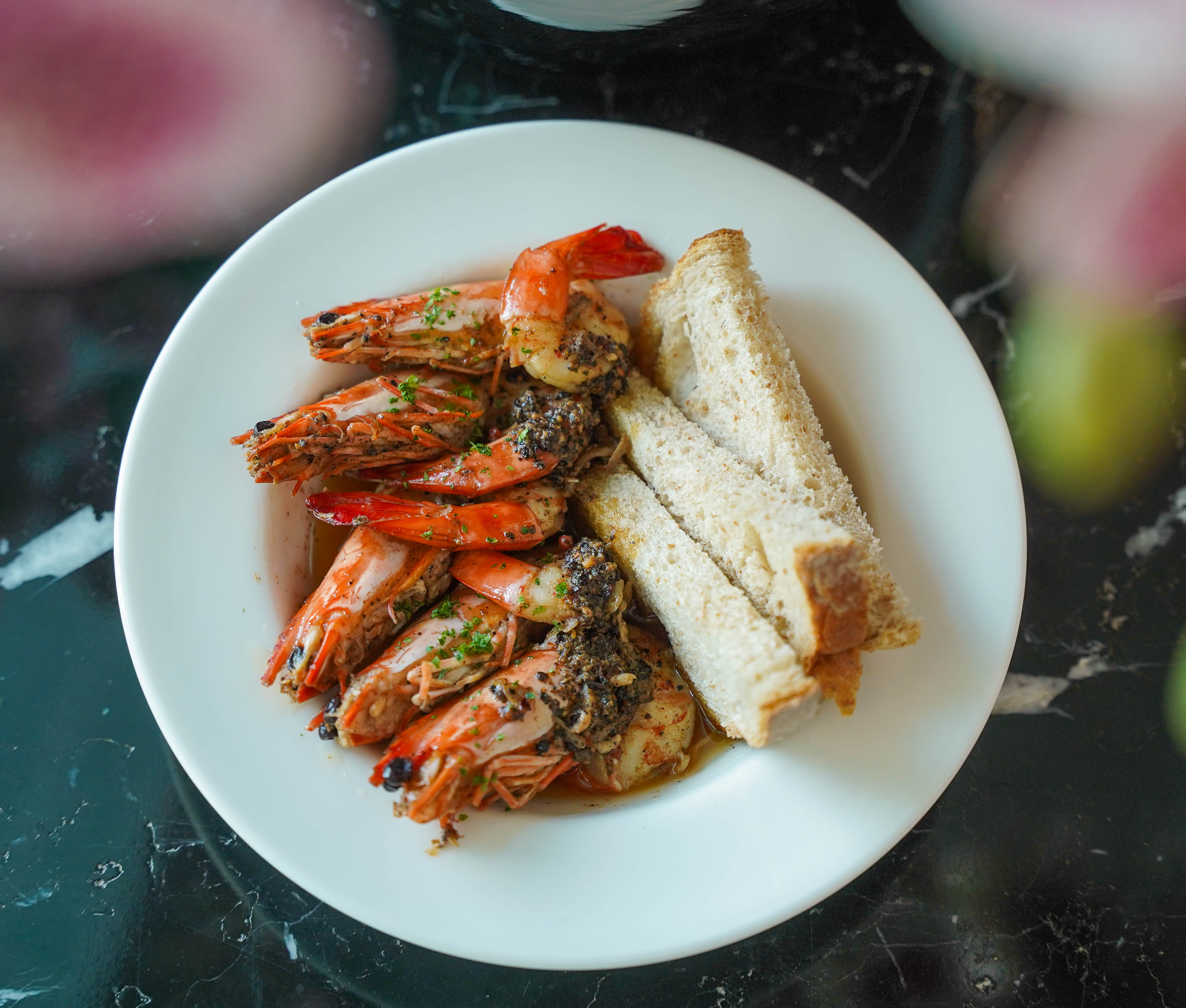 The Gambas Al Ajito Sourdough (RM45) could be the pride of a Spanish restaurant, showcasing Malaysian produce of Sabah wild tiger prawns, firm and fleshy, fabulously fragrant with smoked garlic and extra virgin olive oil peppers, with house-baked sourdough to soak up the sauce.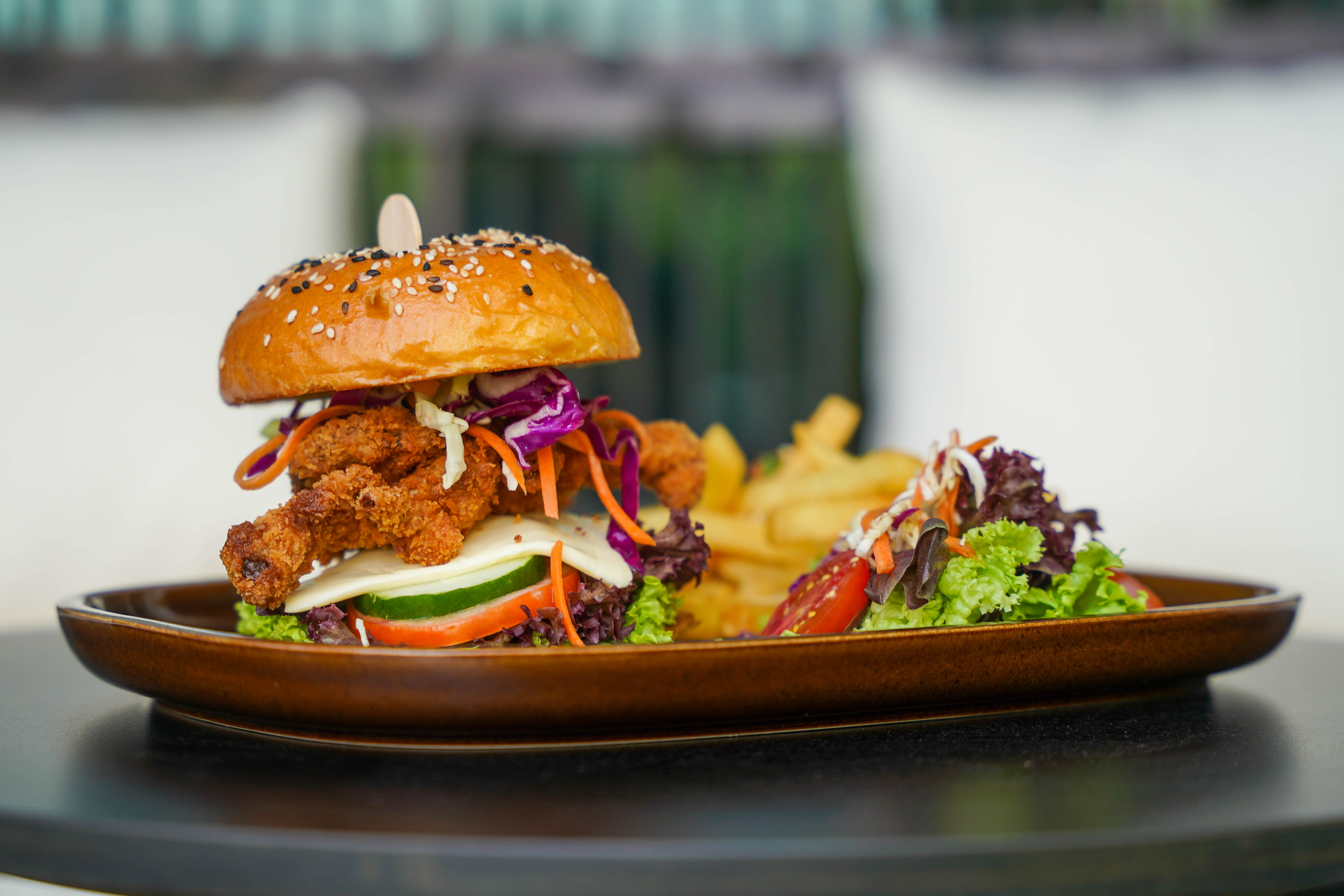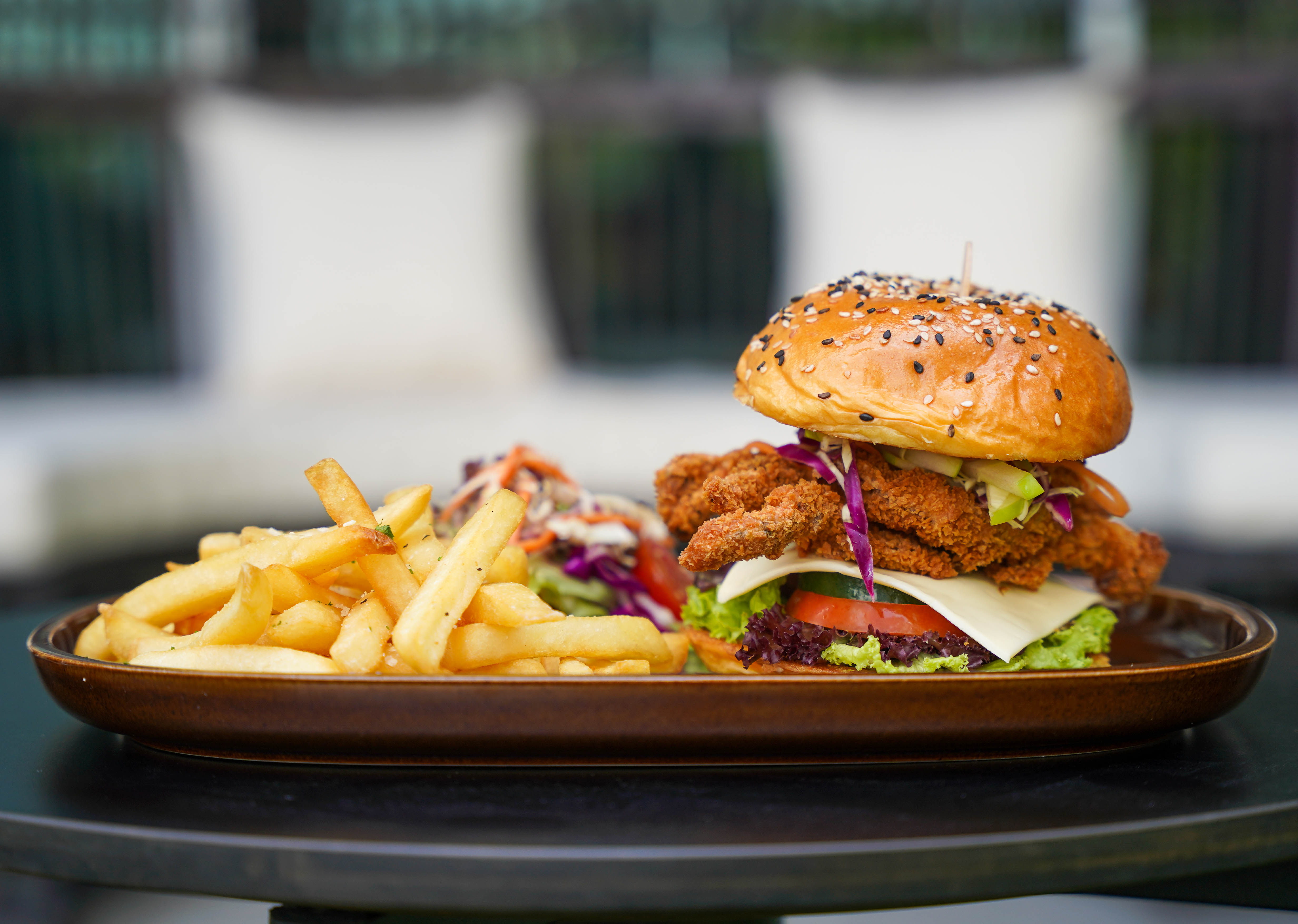 Burger buffs can sink their teeth into the Soft Shell Crab Brioche (RM48), sandwiched with a soft shell crab that's playfully breaded in the style of schnitzels, vivacious with Granny Smith apple slaw and red cheddar cheese in a brioche bun. The soft shell crab is chunky and crunchy with a big, brawny bite, satisfyingly balanced with tang and savouriness.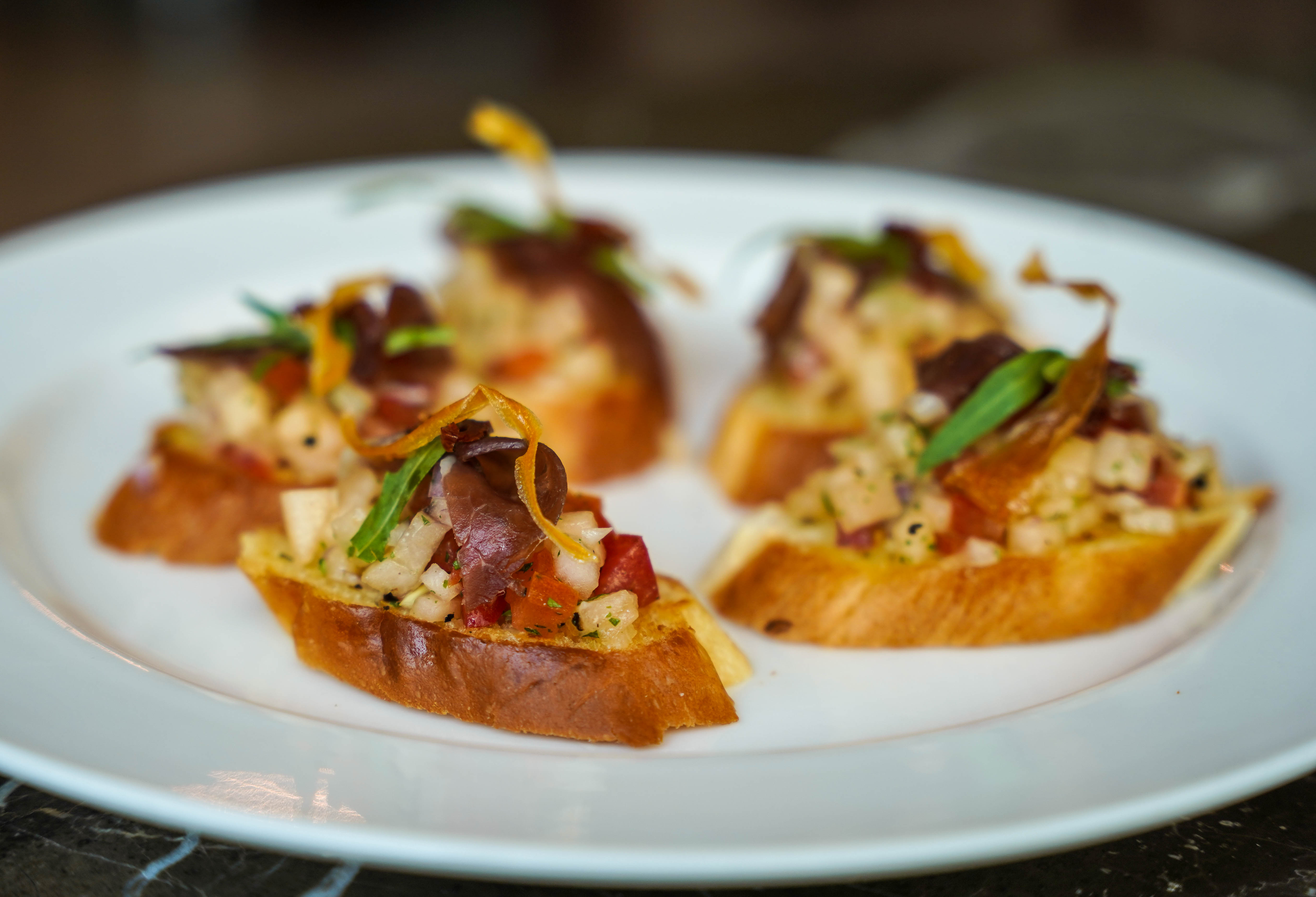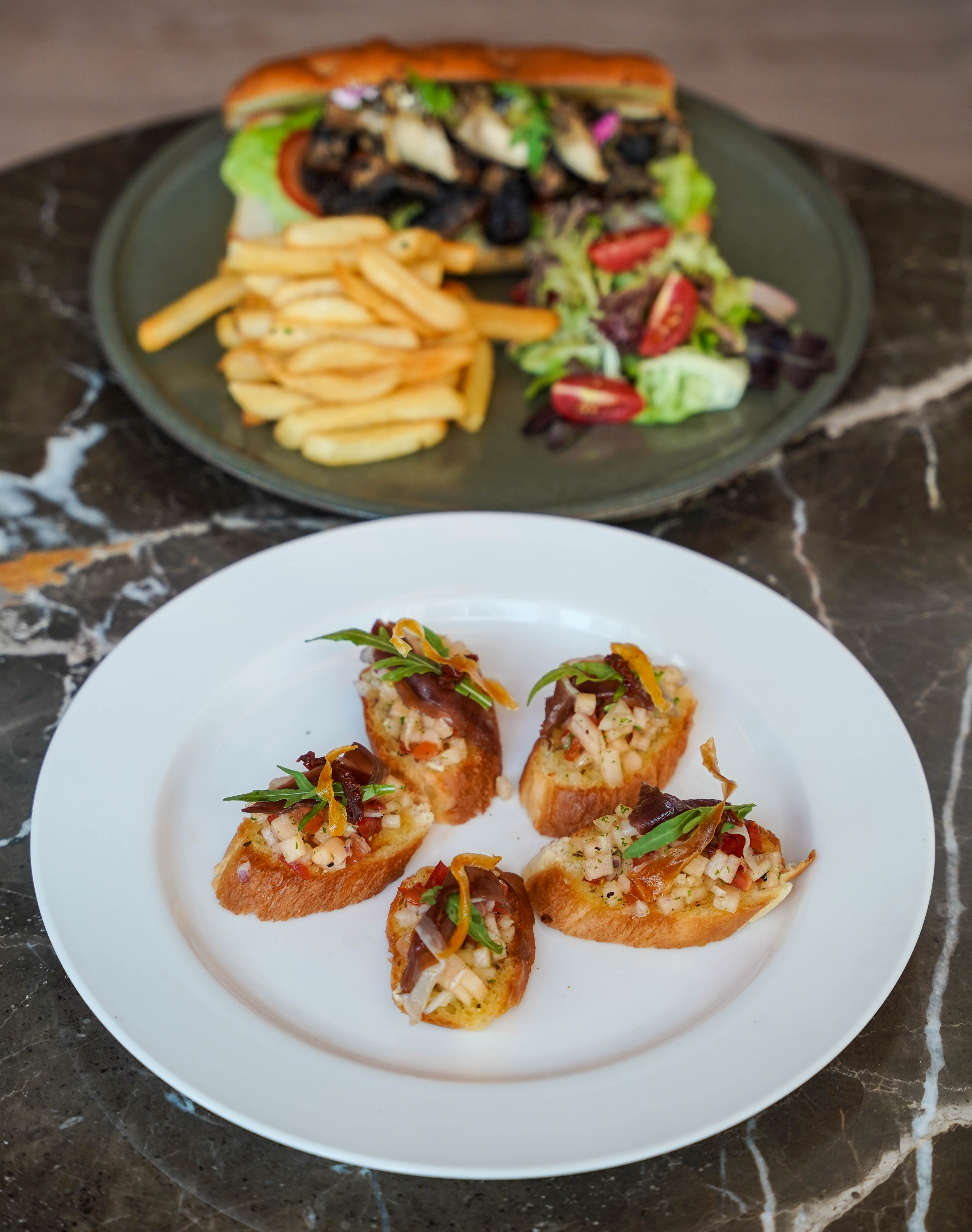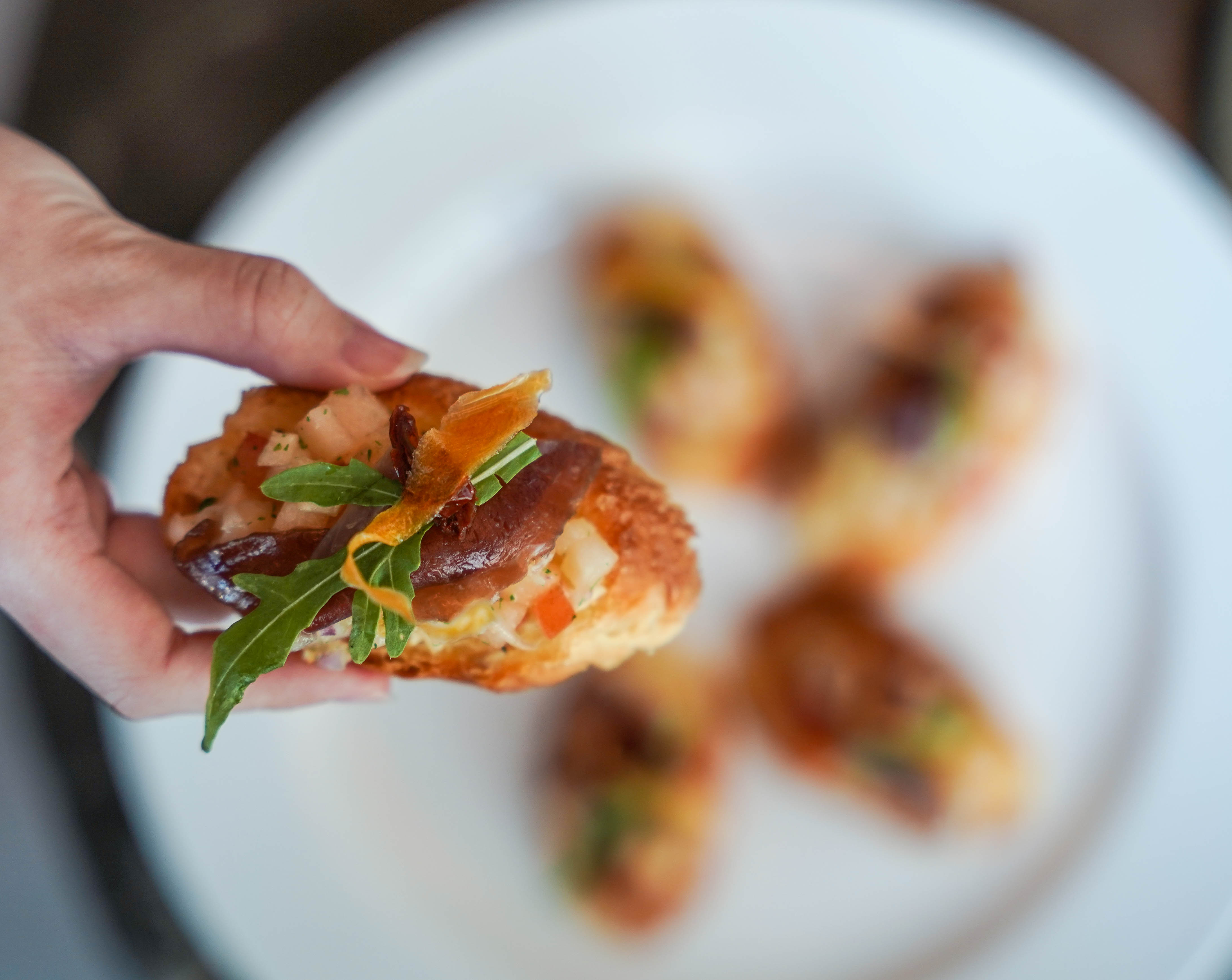 Duck devotees will delight in the Martiko 'Jamon De Pato' French Baguette (RM40), evoking Italian bruschetta, built on a base of house-baked baguette.
The topping shines with potent flavours - iberico-style duck ham, dried and spiced in the technique of iberico ham curing, making it rich and robust, buoyed by muskmelon salsa, sweet potato chips and arugula leaves. Absolutely addictive!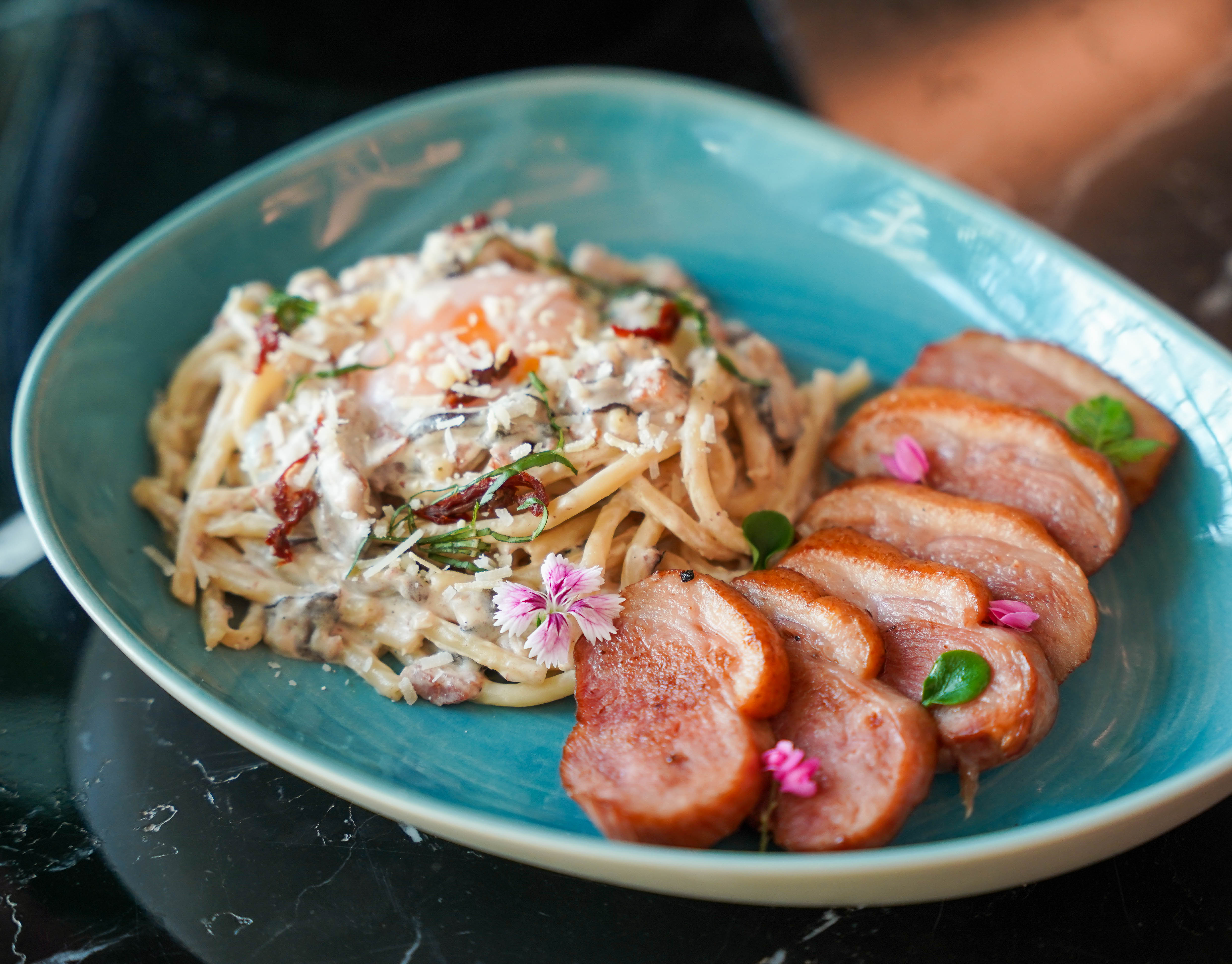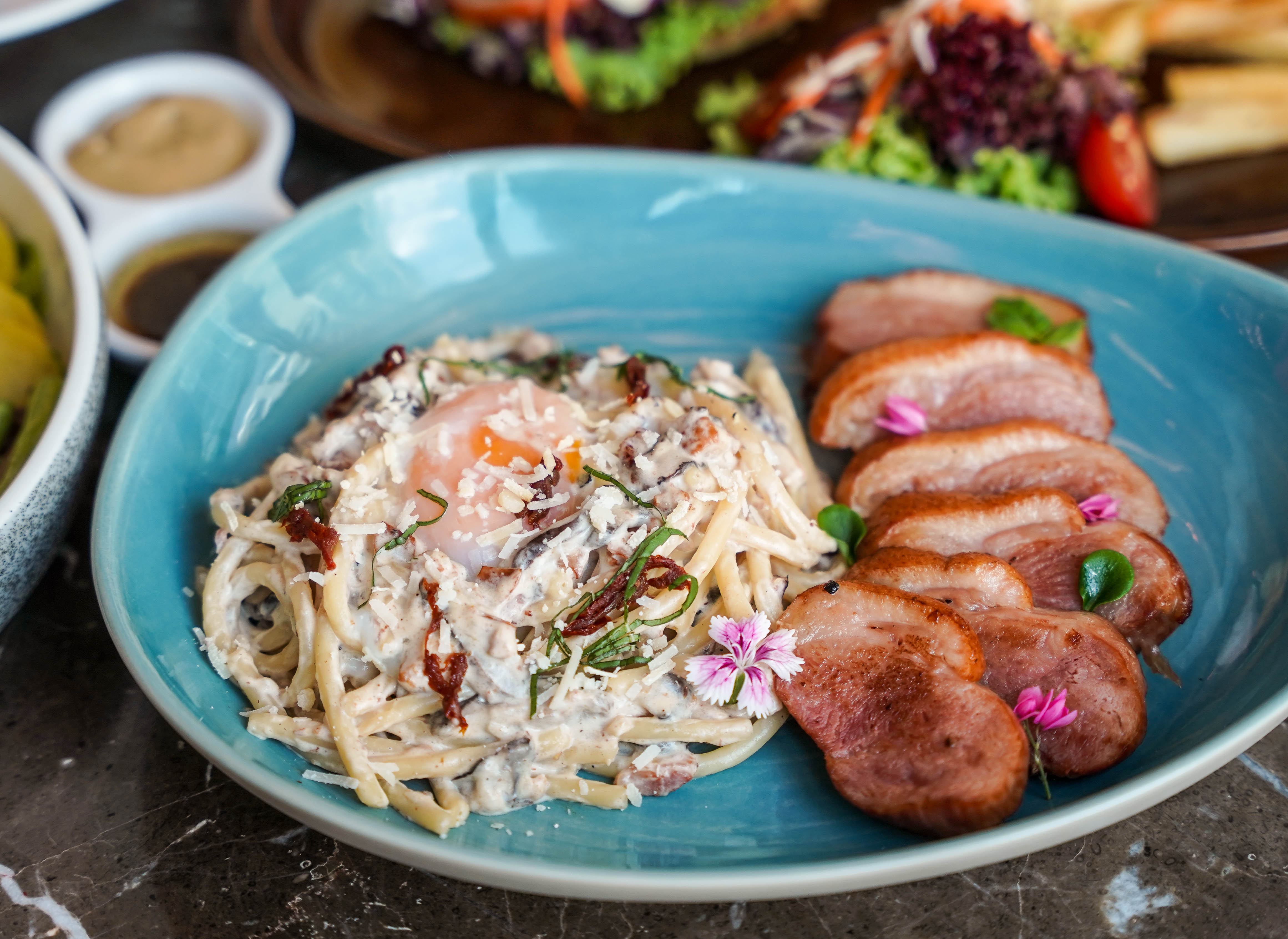 The Smoked Duck Carbonara (RM42) is a creamy crowd-pleaser, thick with bucatini pasta in a tempting sauce that speaks aromatically of garlic and Parmesan cheese, subtly herbaceous with parsley oil, topped with a runny egg yolk and lined with lots of juicy smoked duck breast.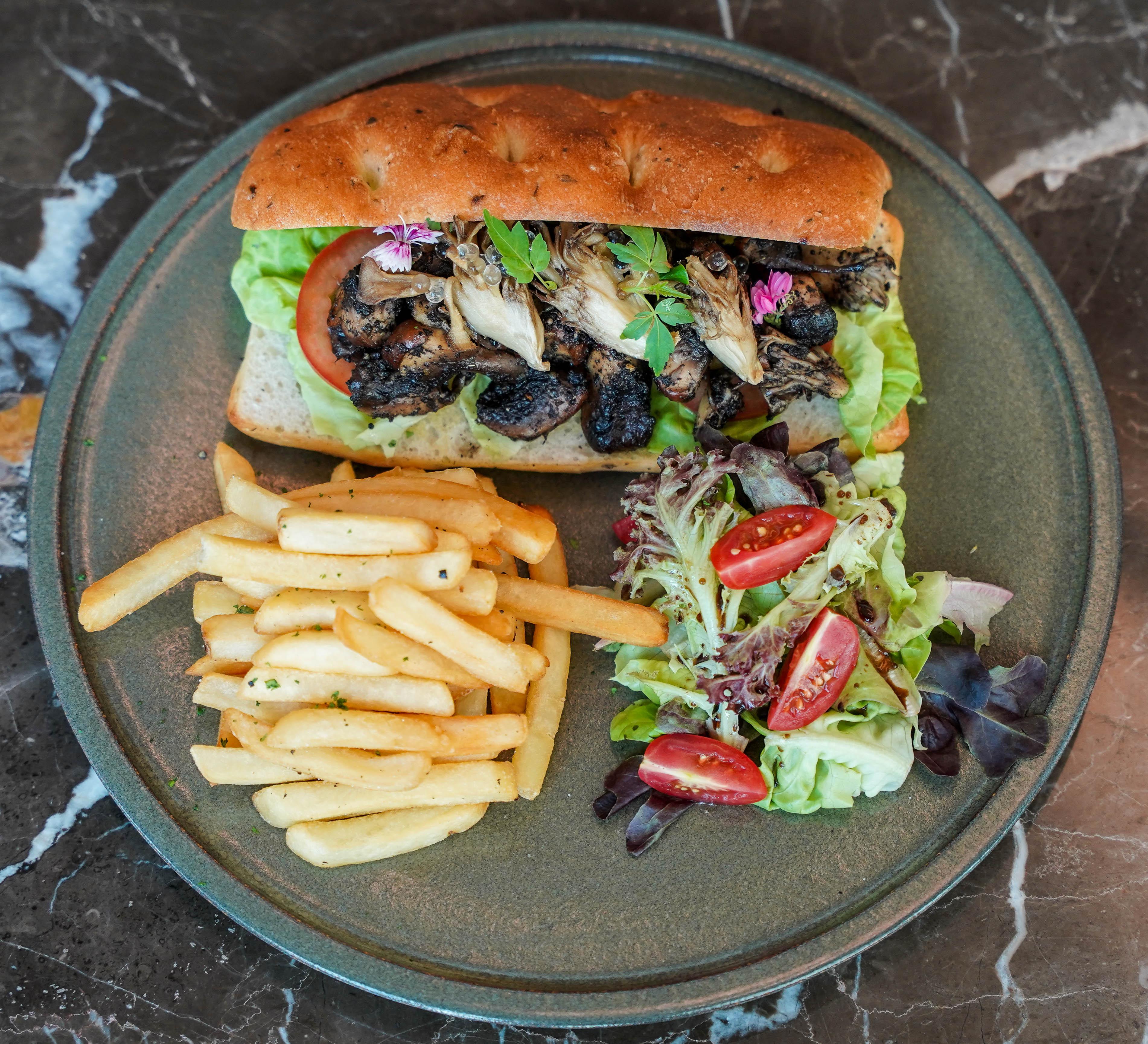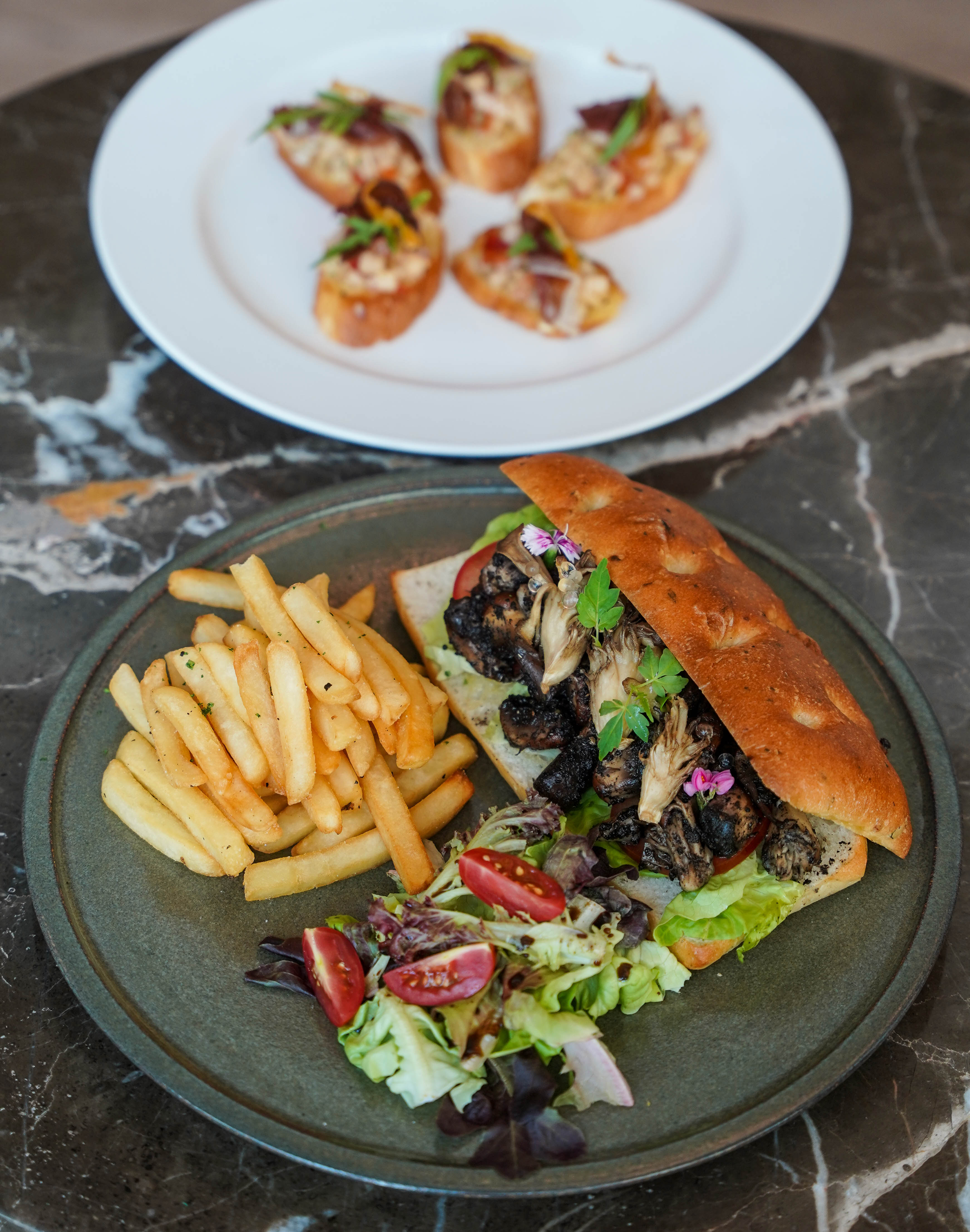 For a terrific vegetarian treat, try the Truffle Fungus Italian Focaccia (RM40), earthy with an umami-loaded medley of portobello mushroom fricassee and tempura maitake mushrooms, spread with truffle paste in focaccia, comfortingly pure with mushroom flavours and textures.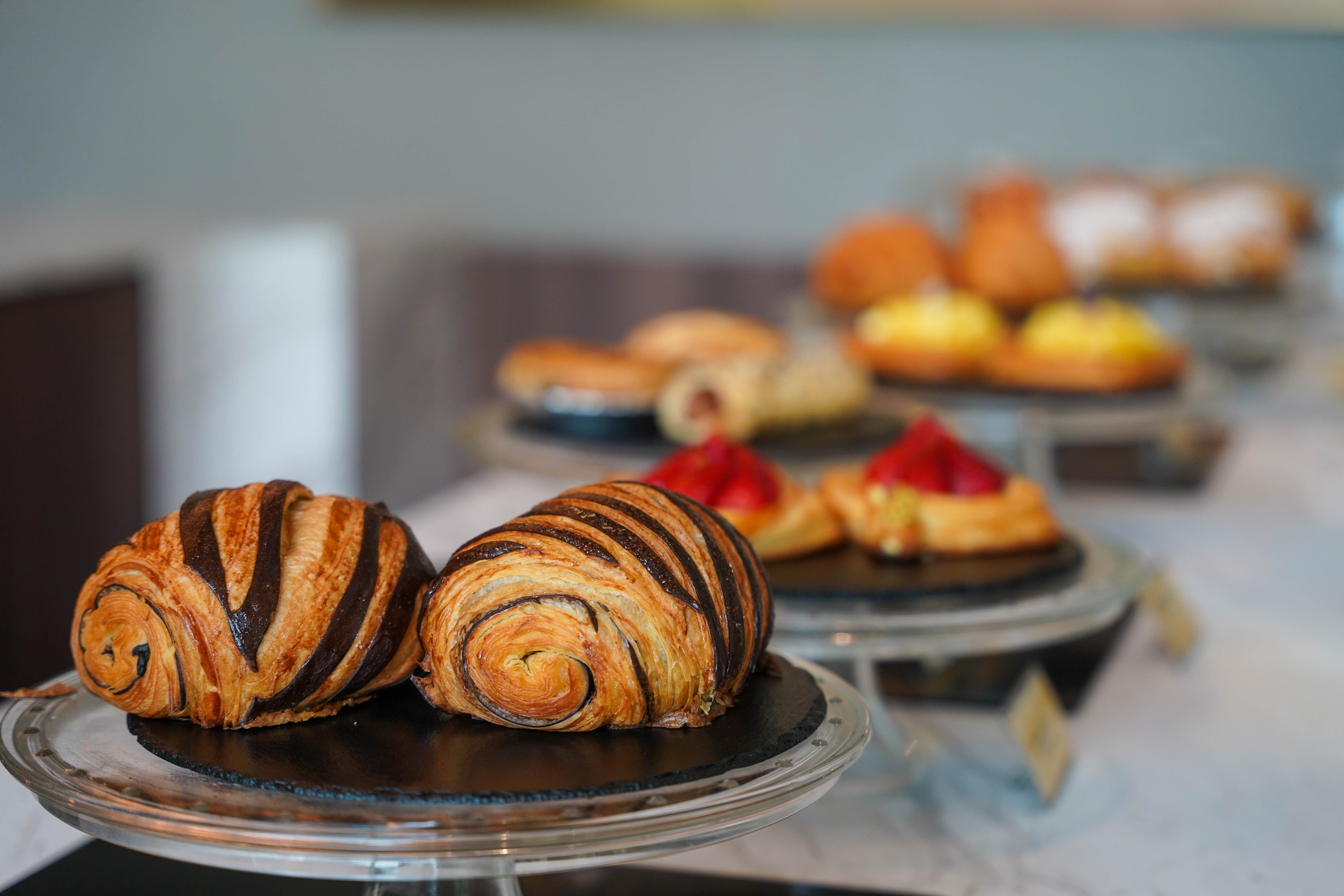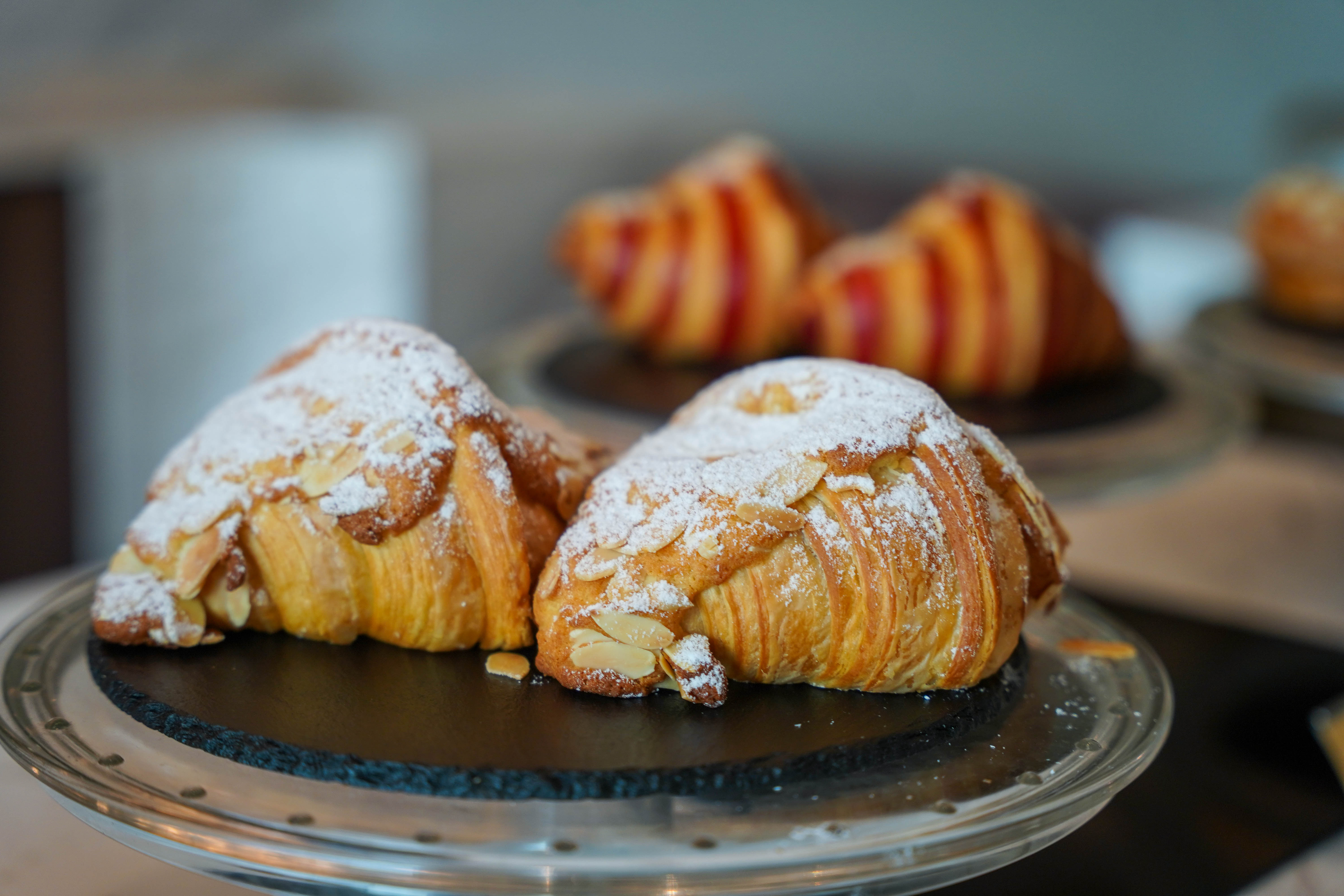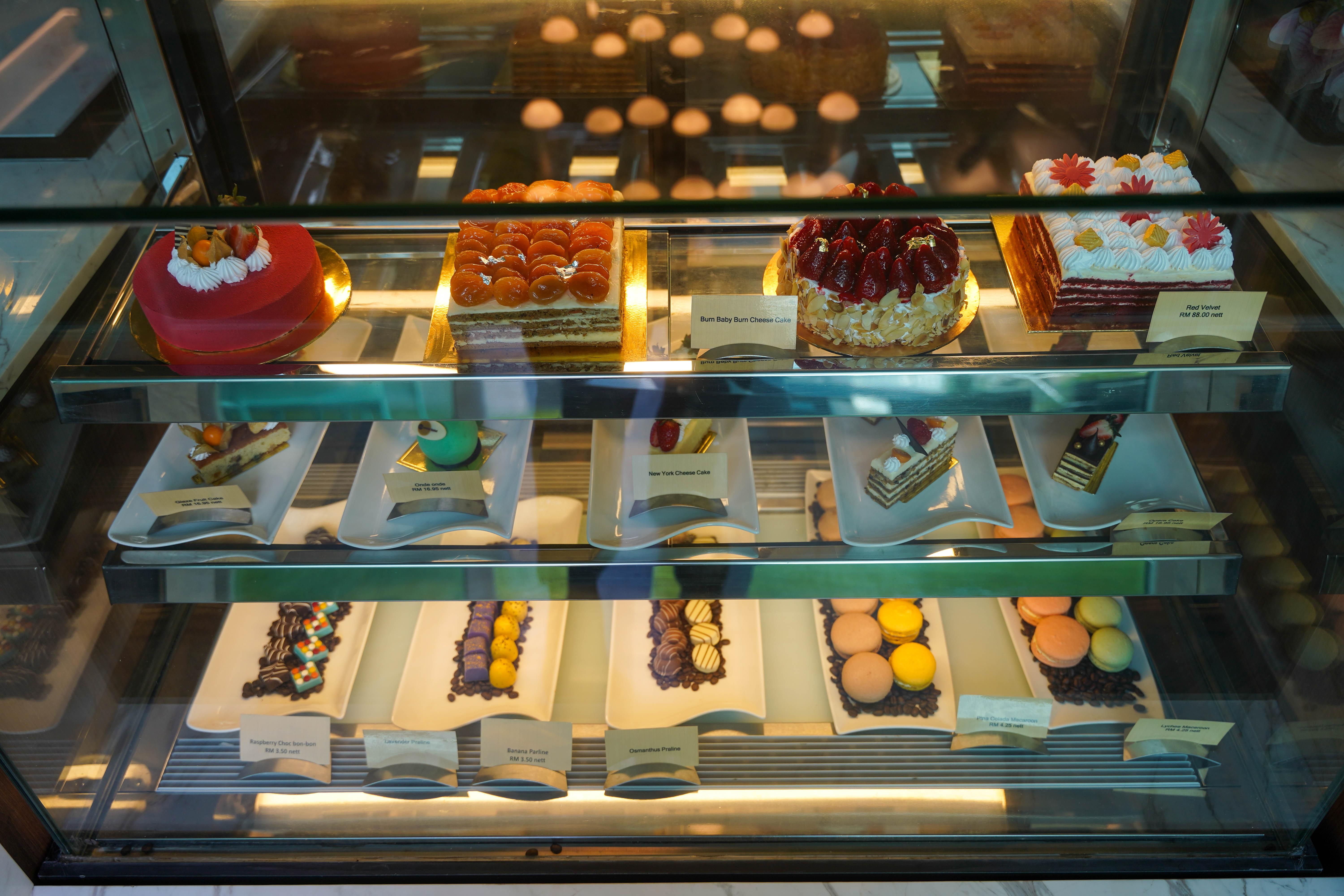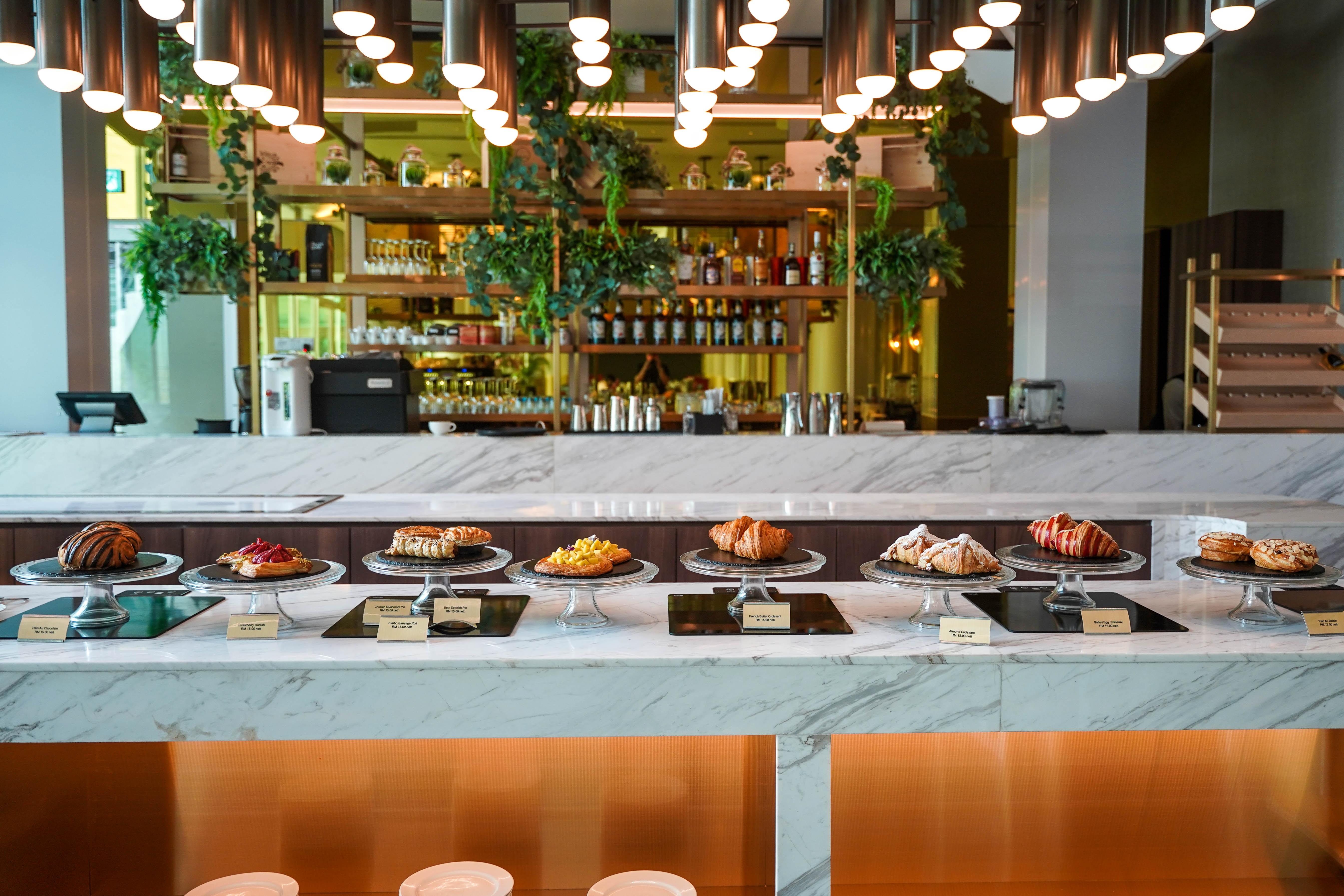 Beyond lunch and dinner, Be@Two is also brilliant for coffee breaks and teatime indulgences, with pastries and cakes crafted by an in-house team.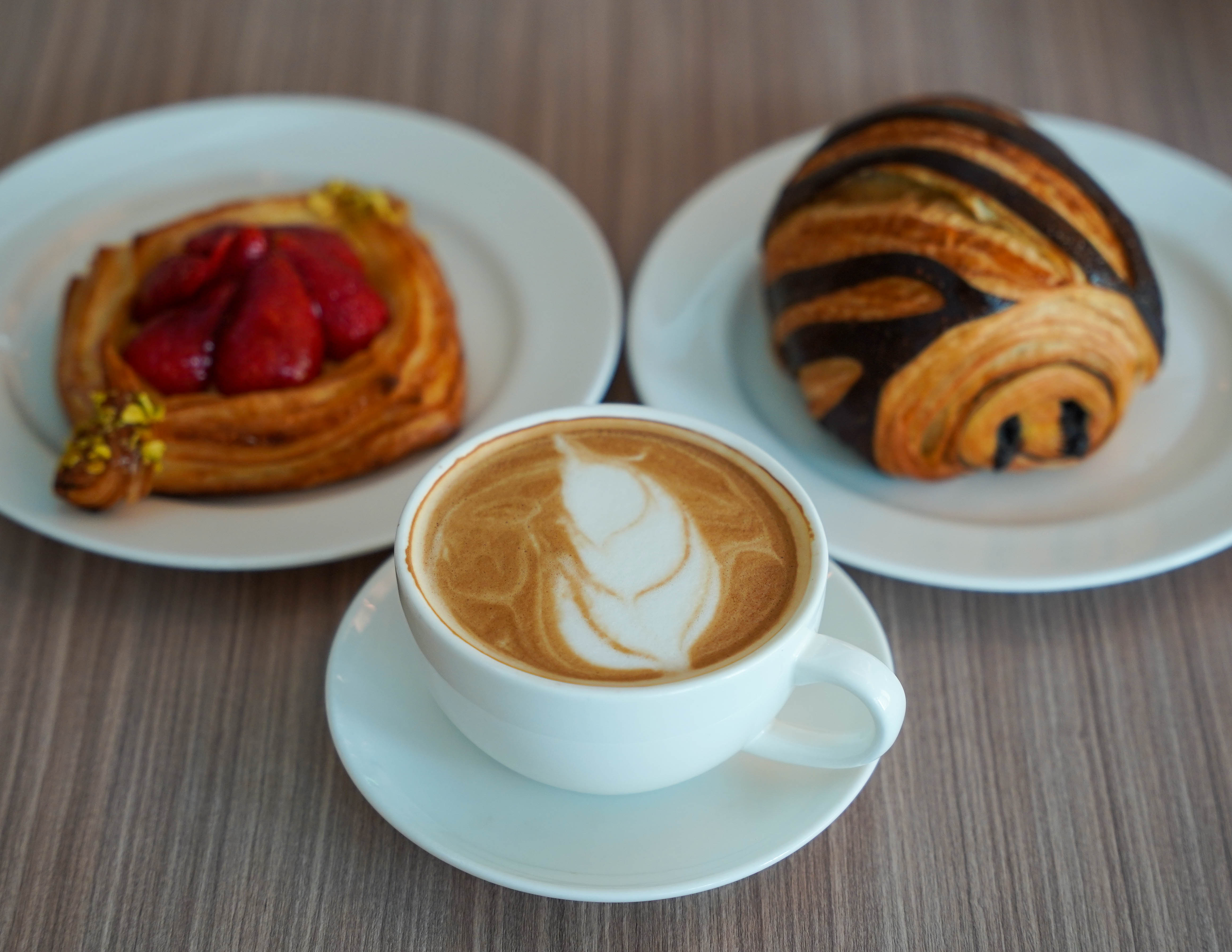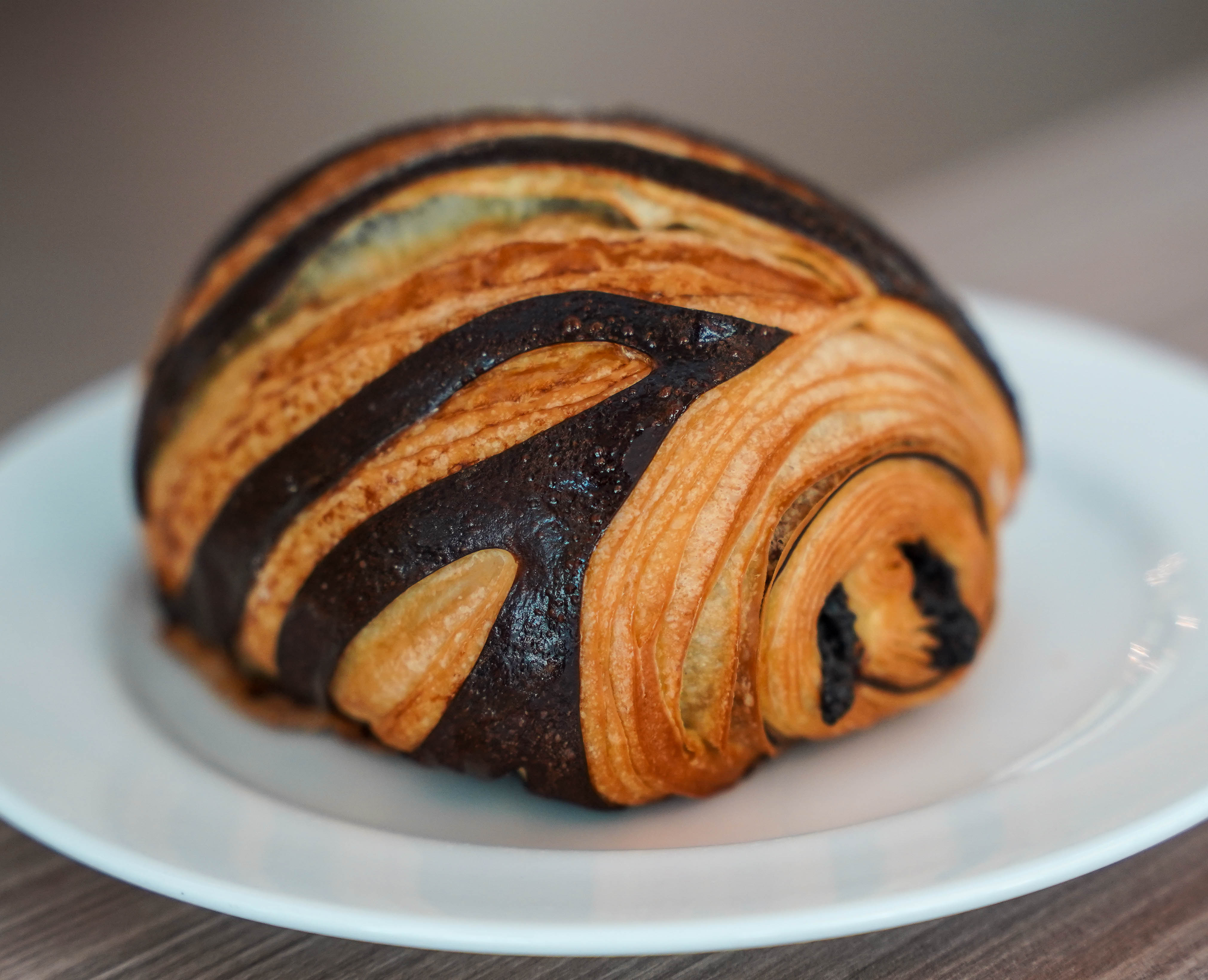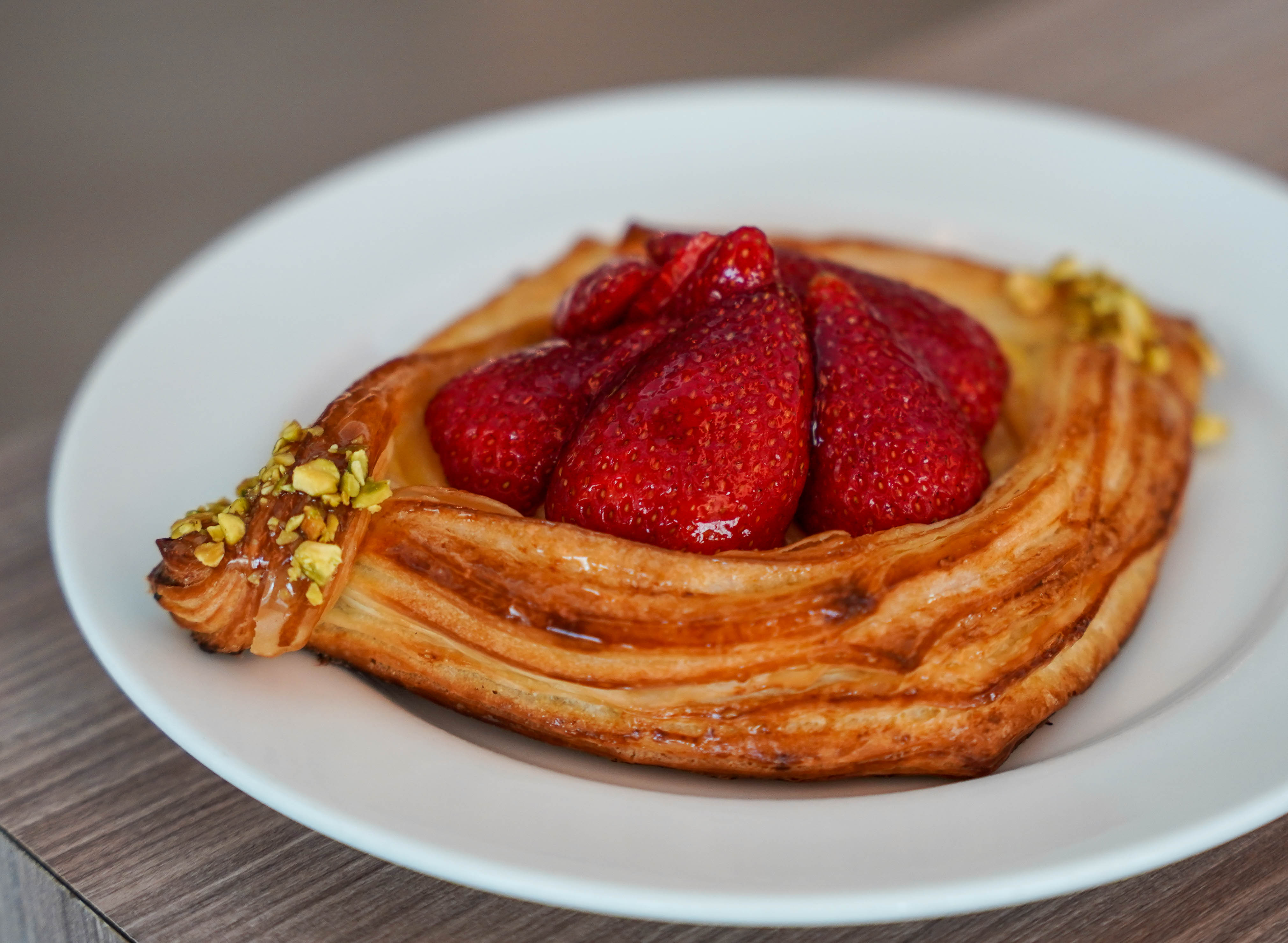 Snack on a pleasurable Pain Au Chocolate (RM15), flaky and substantial in size, with a surprise of real chocolate pieces inside the pastry, and Strawberry Danish (RM15), compelling with a custardy centre crowned with ripe, sweet strawberries, the perfect pairing with a Latte (RM25) brewed with Italian beans, lingering with a piquantly smoky aftertaste.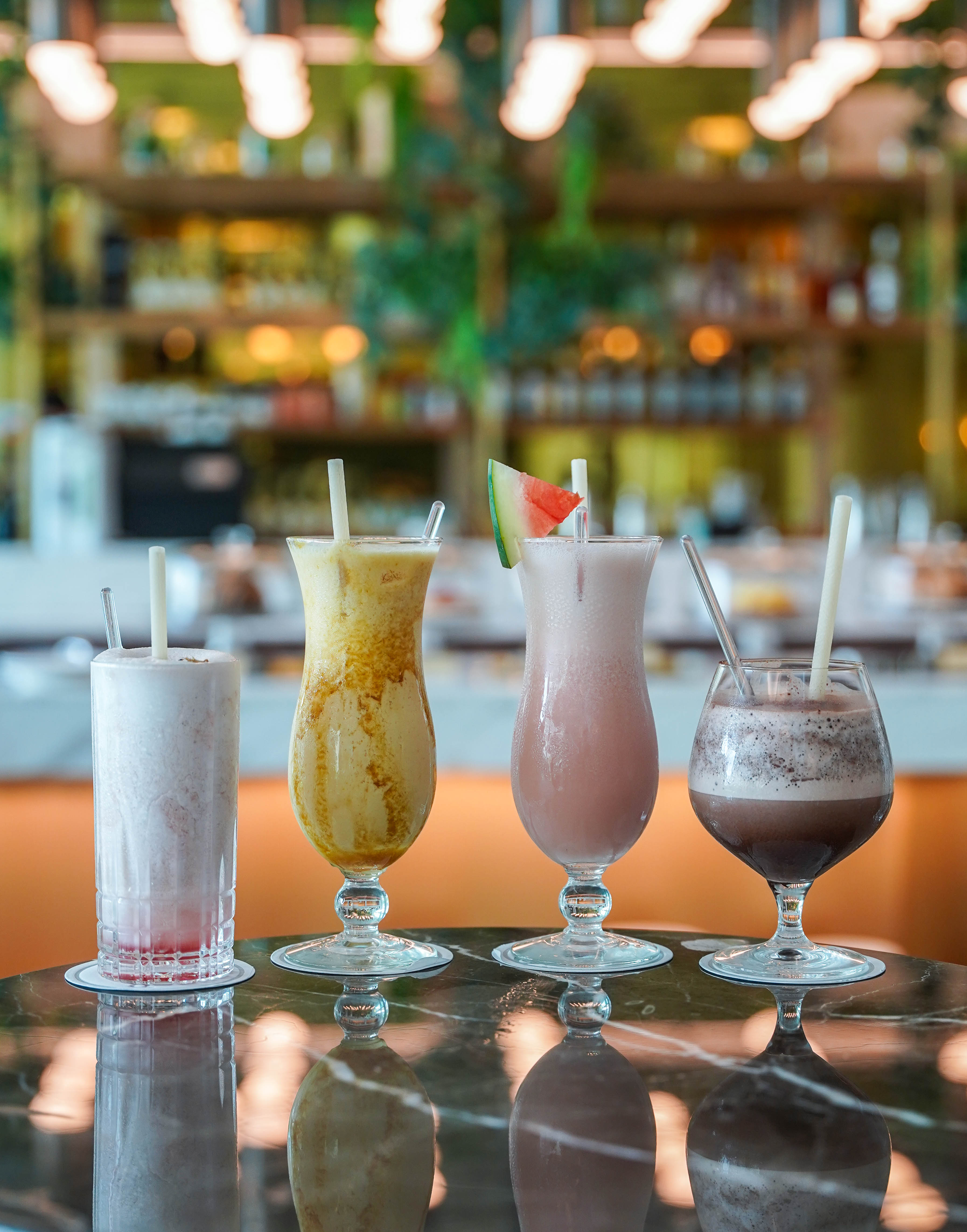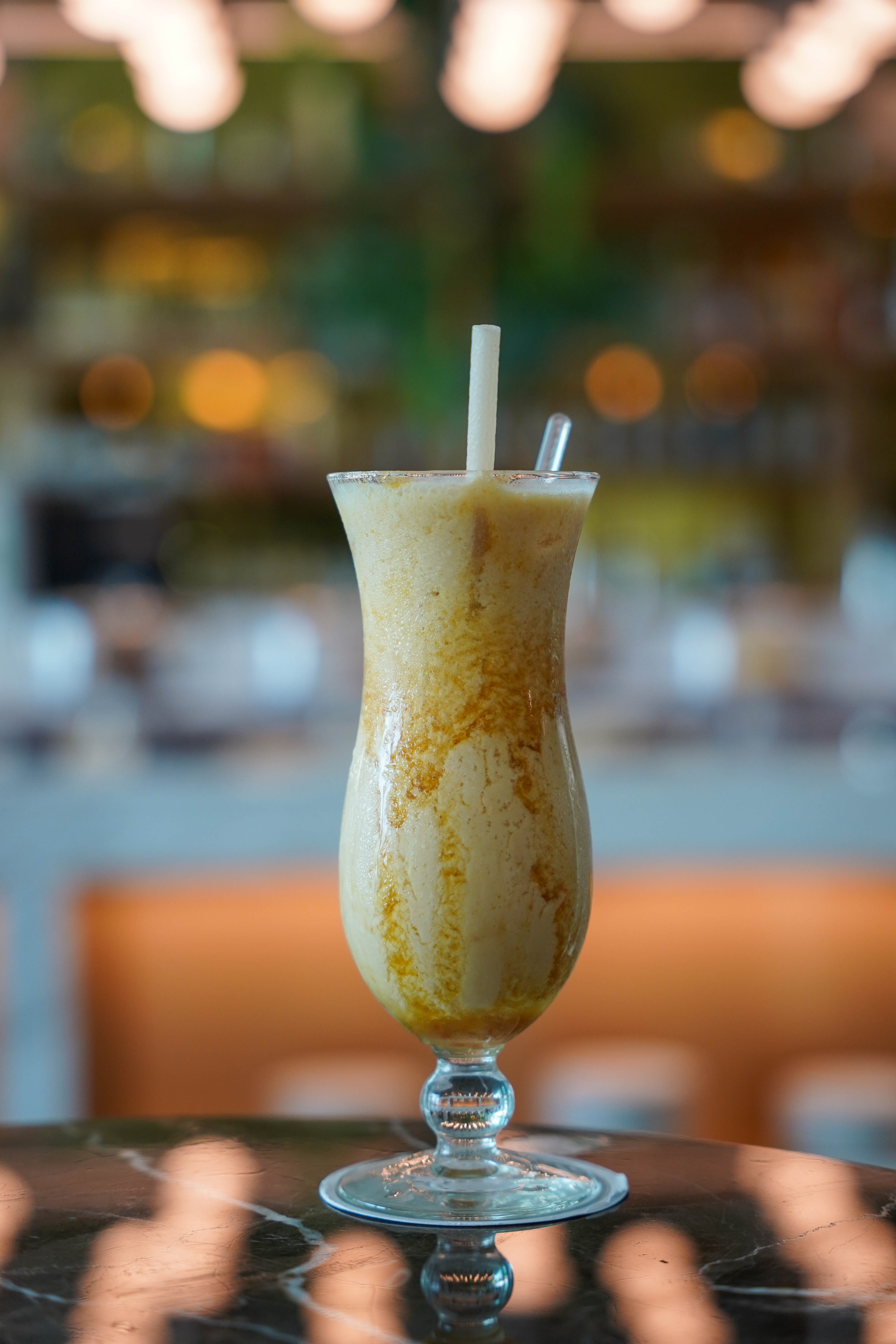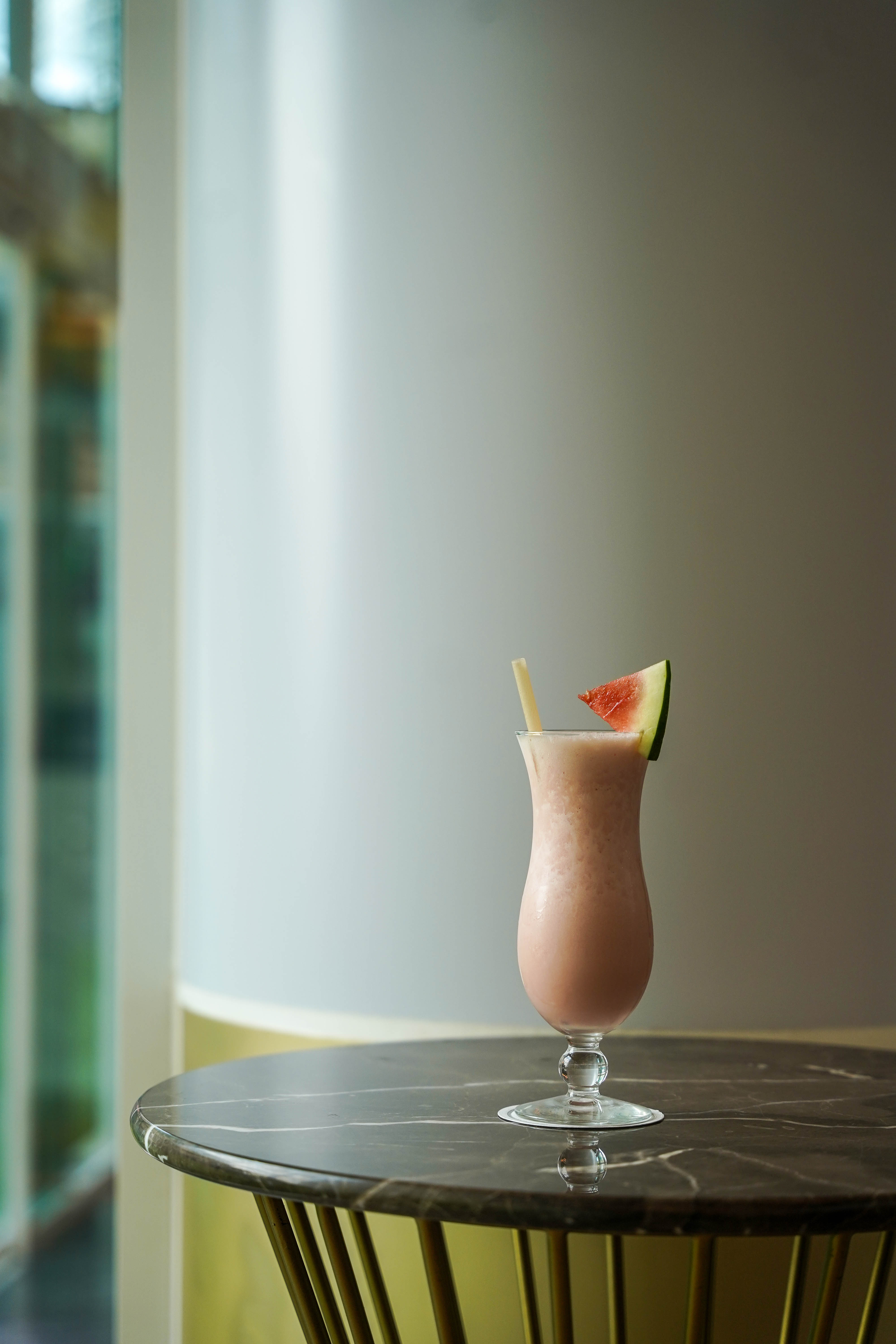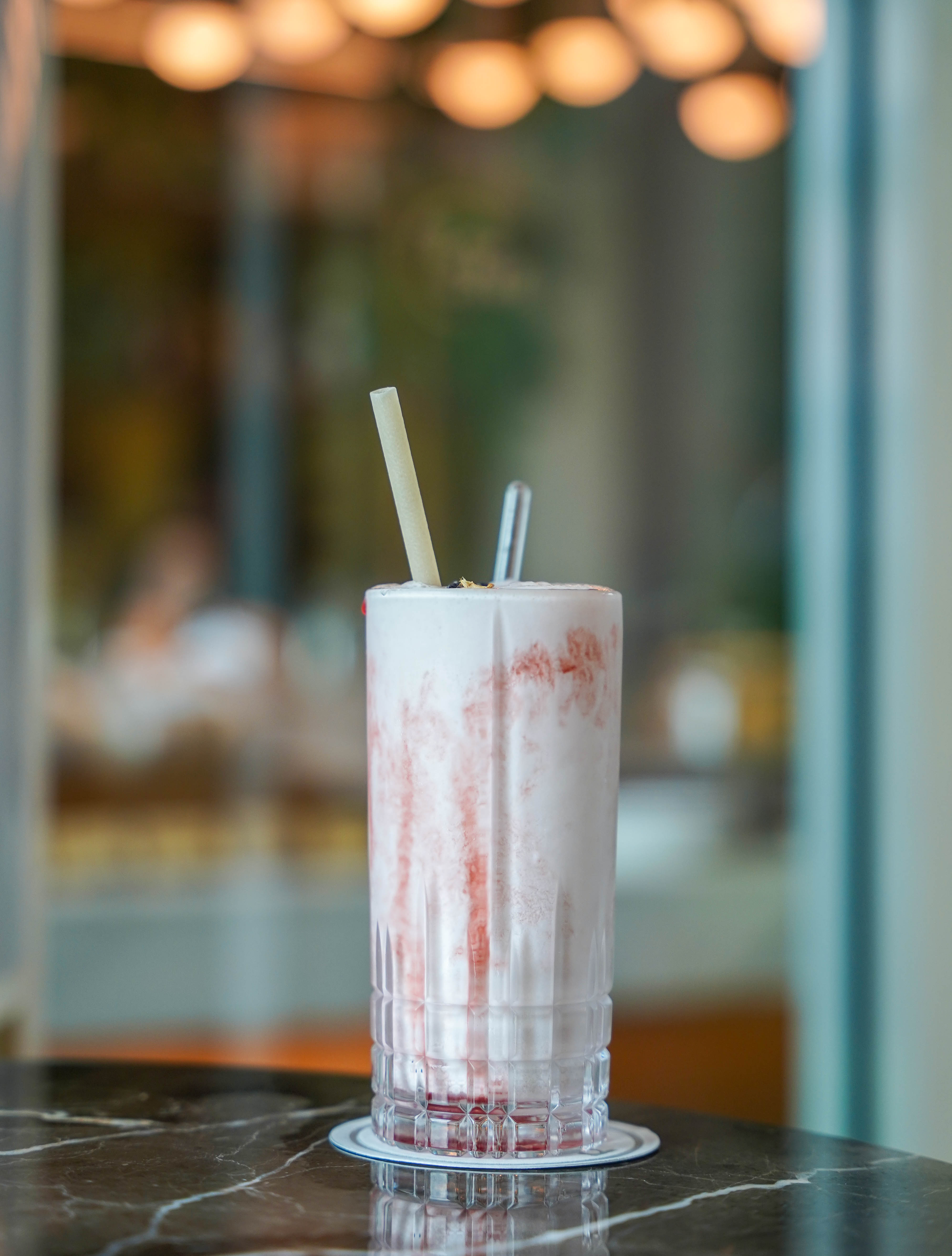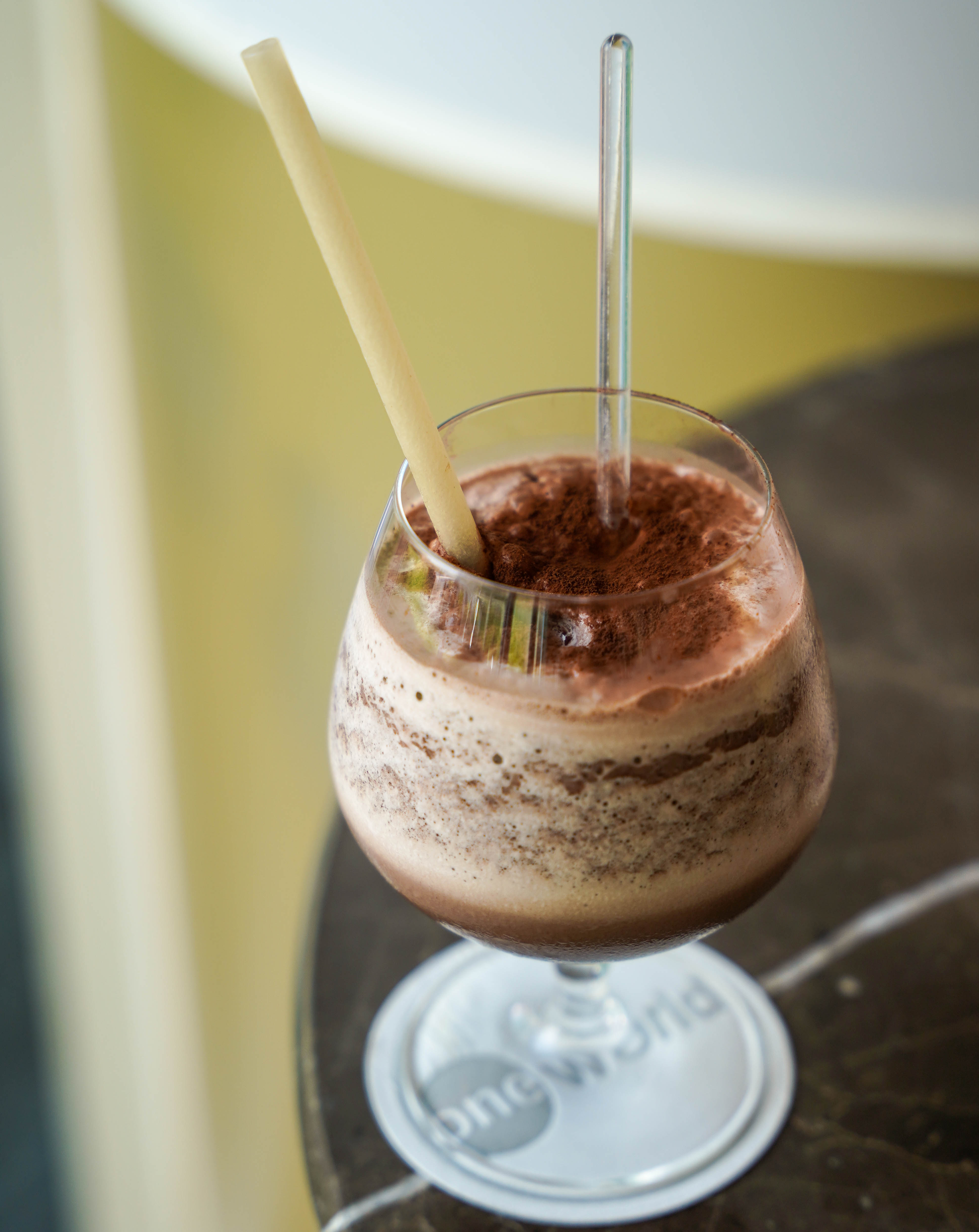 Beverages galore, a sip for every preference: The Mango Lassi (RM25) harnesses premium mango puree mixed with plain yogurt for a nectarous tropical lusciousness, while the Fruity Paradise Smoothie (RM25) is ideal for combatting the hot weather, wonderfully blended with watermelon, apple, banana and vanilla ice cream.
If you feel virtuous, the Gym Junkie Smoothie (RM25) is a health-conscious choice, made with strawberries, fresh bananas, low-fat milk (can be substituted with soy milk) and low-fat plain yogurt. But you feel a bit more decadent, the Rocking Chocolate Smoothie (RM25) should hit the spot with Monin chocolate sauce, bananas, low-fat milk and low-fat yogurt.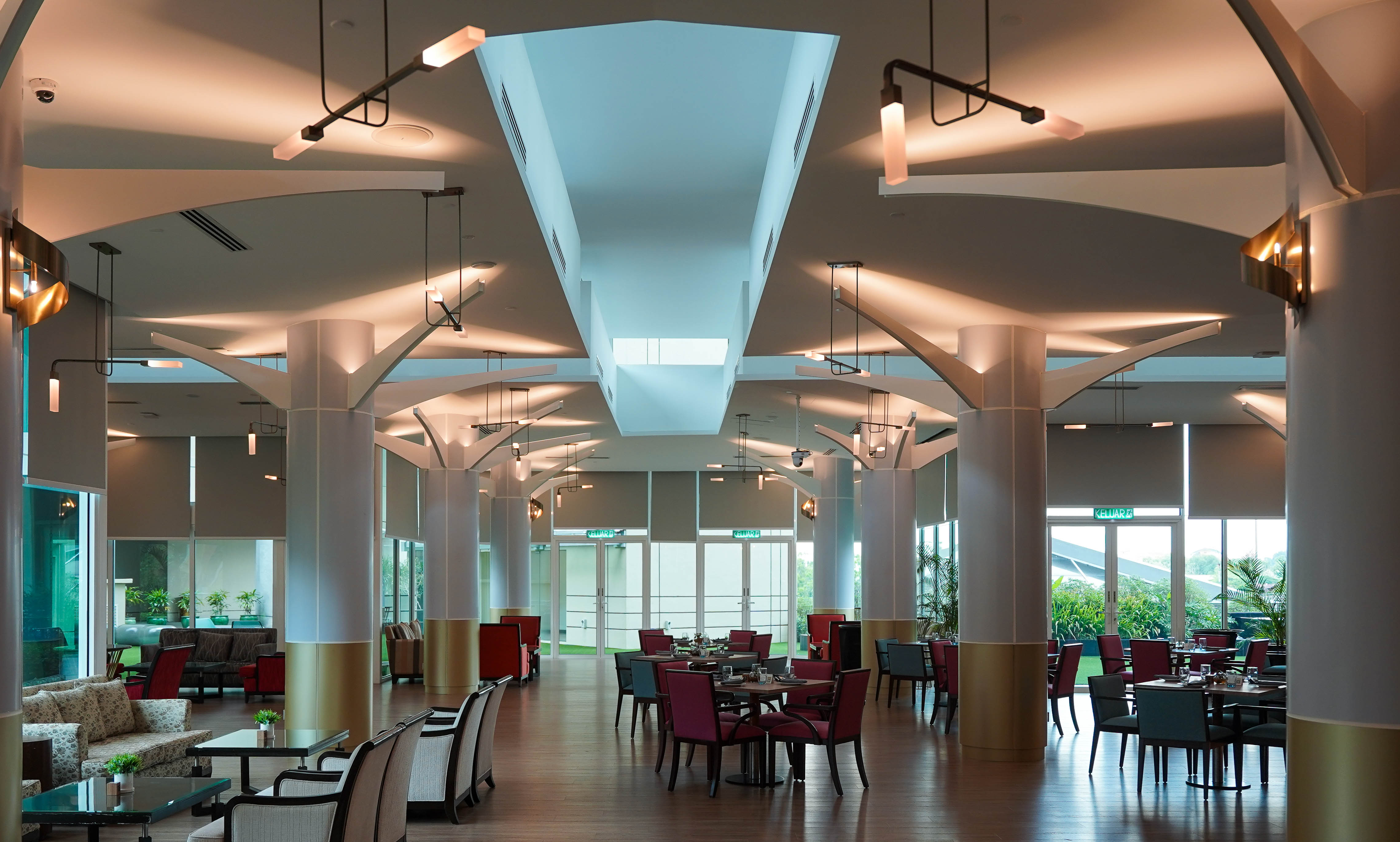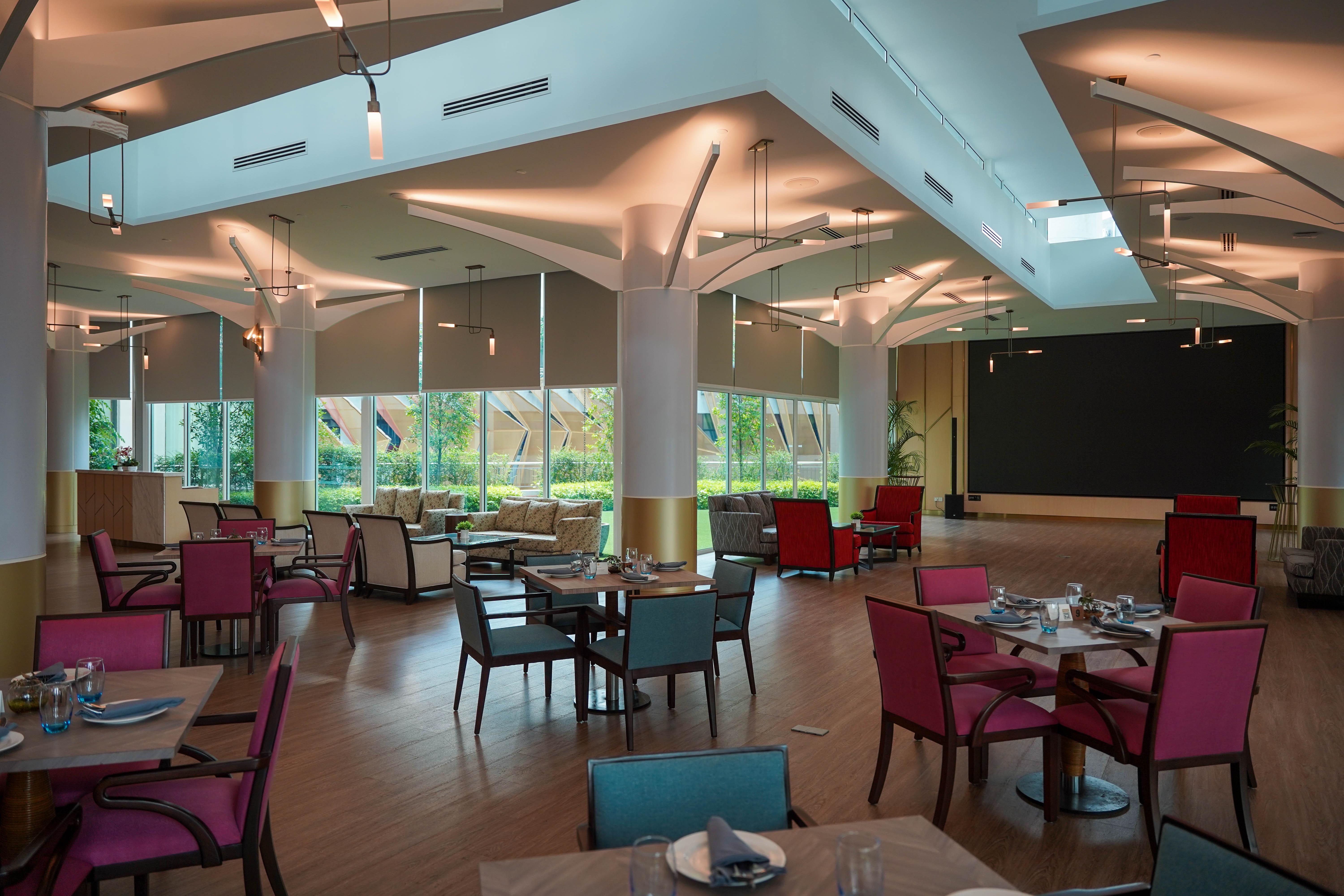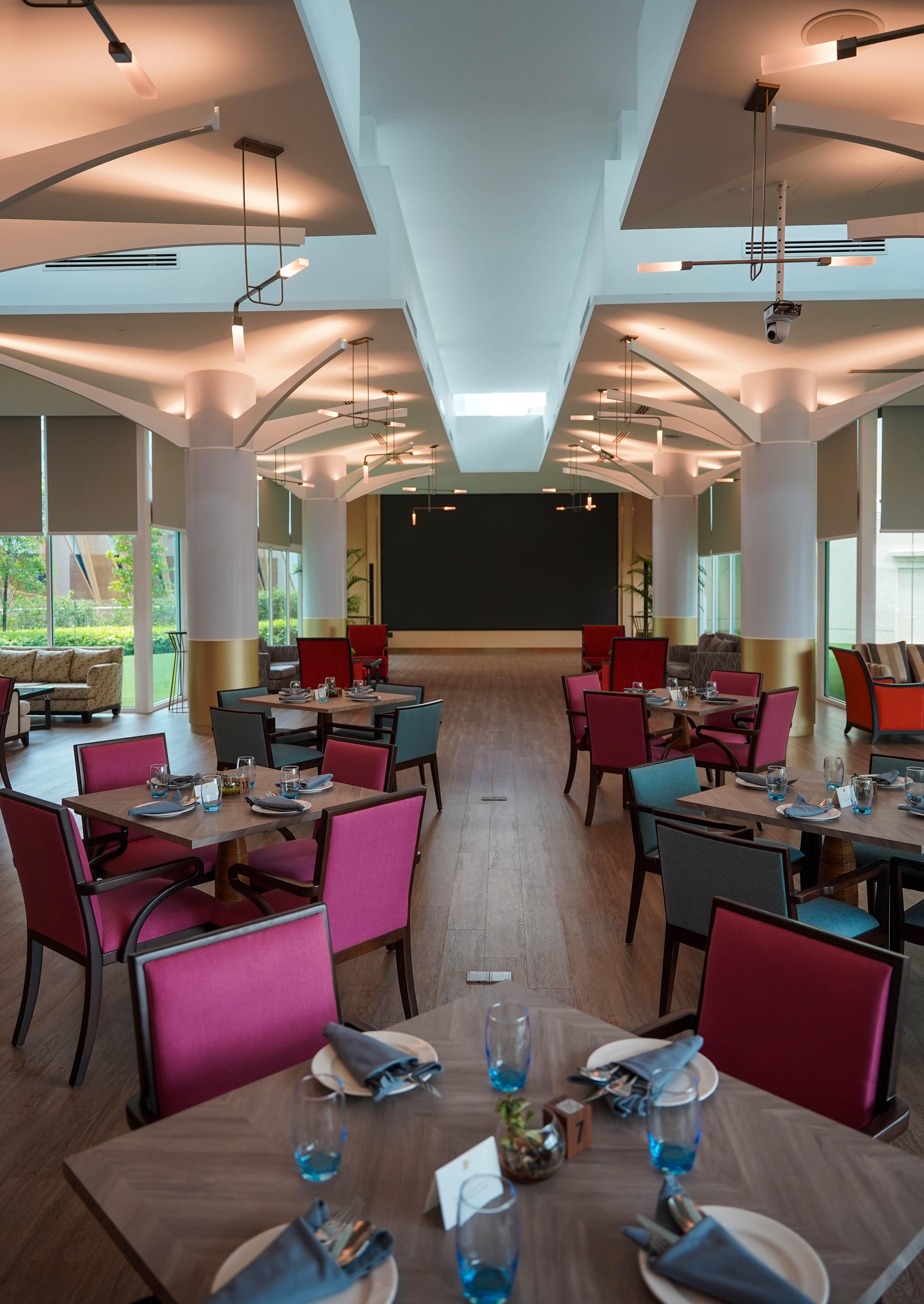 Be@Two can also be purposed as an event space - it's spectacular for wedding events, comfortably hosting 200 guests, complete with facilities like large LED screens.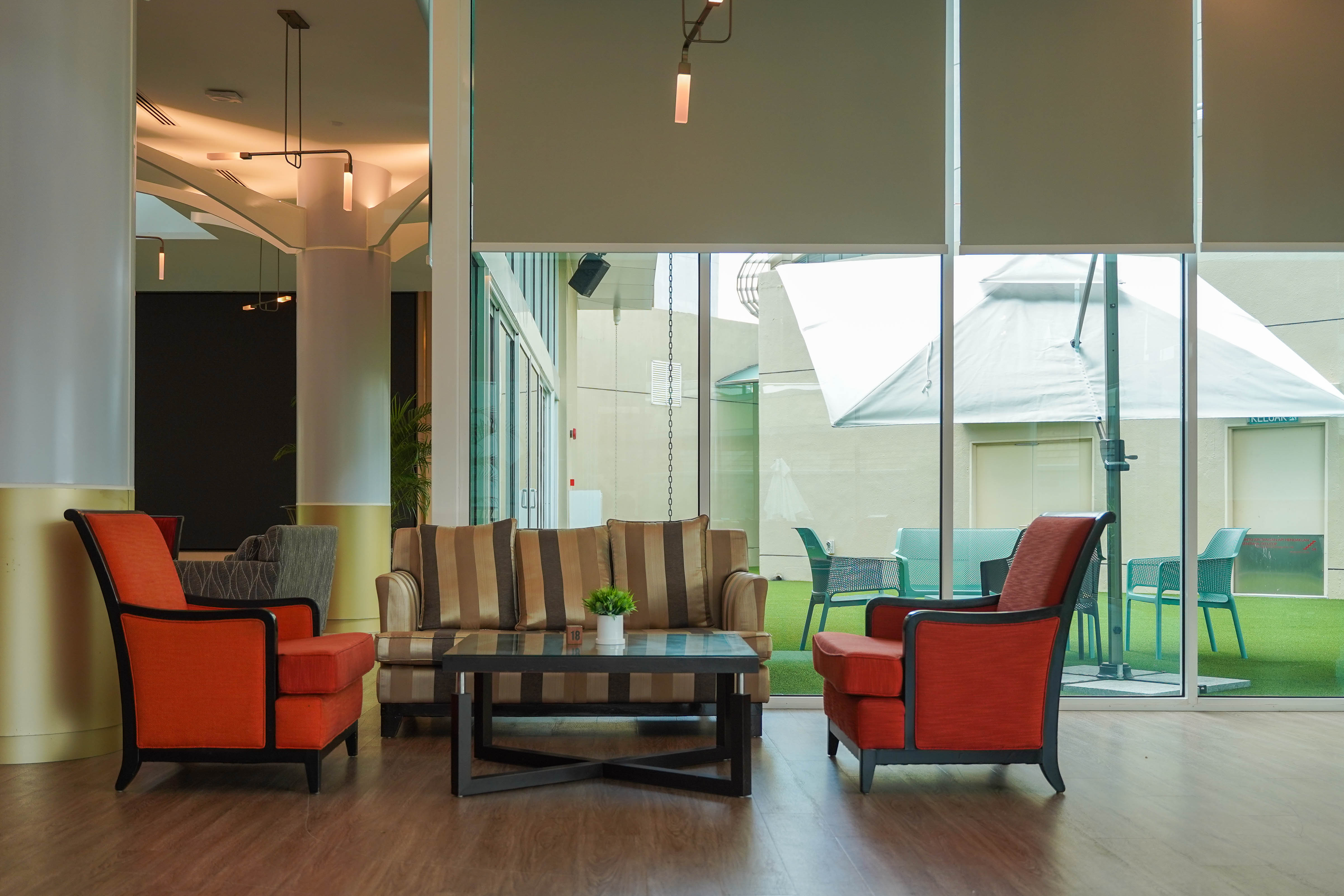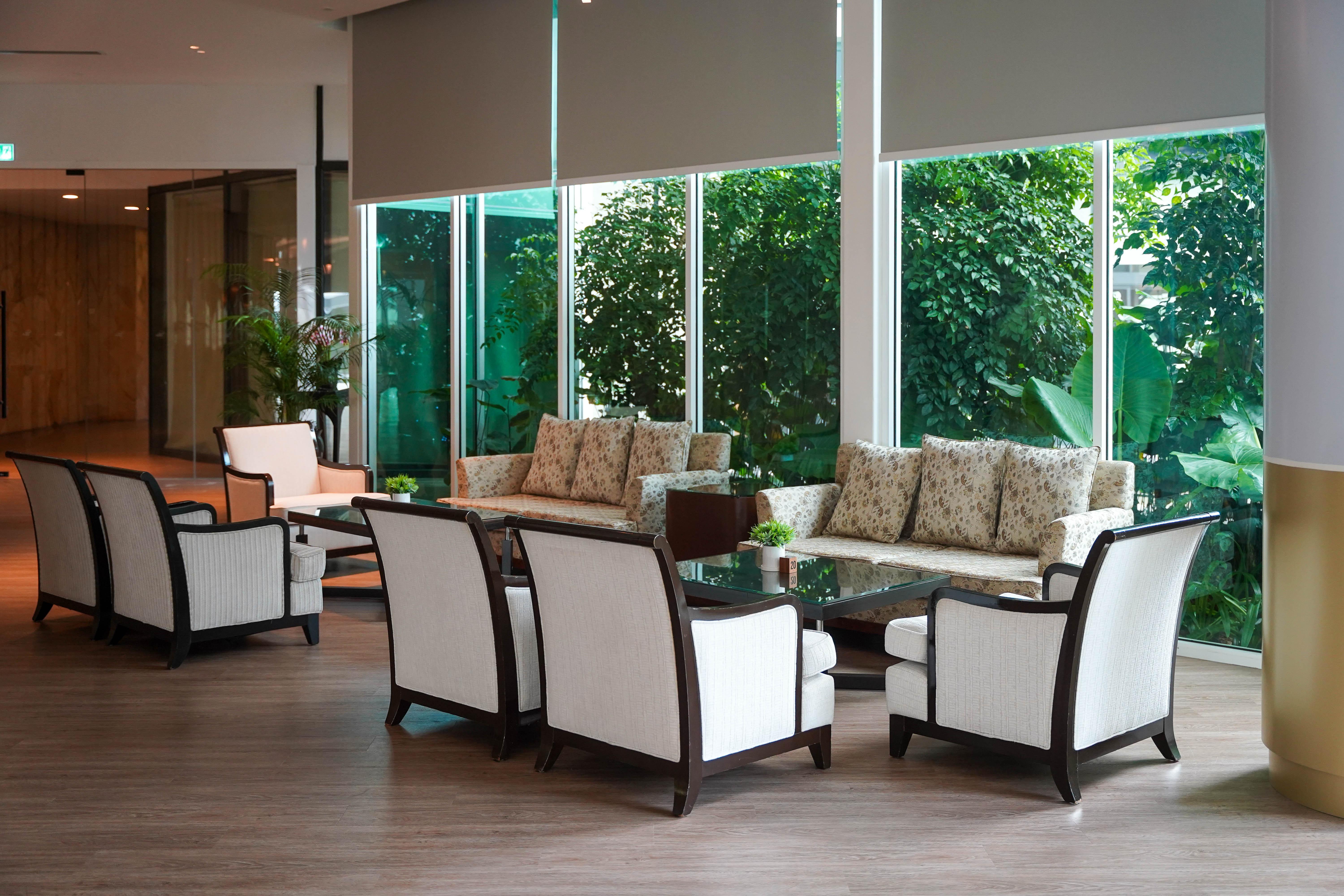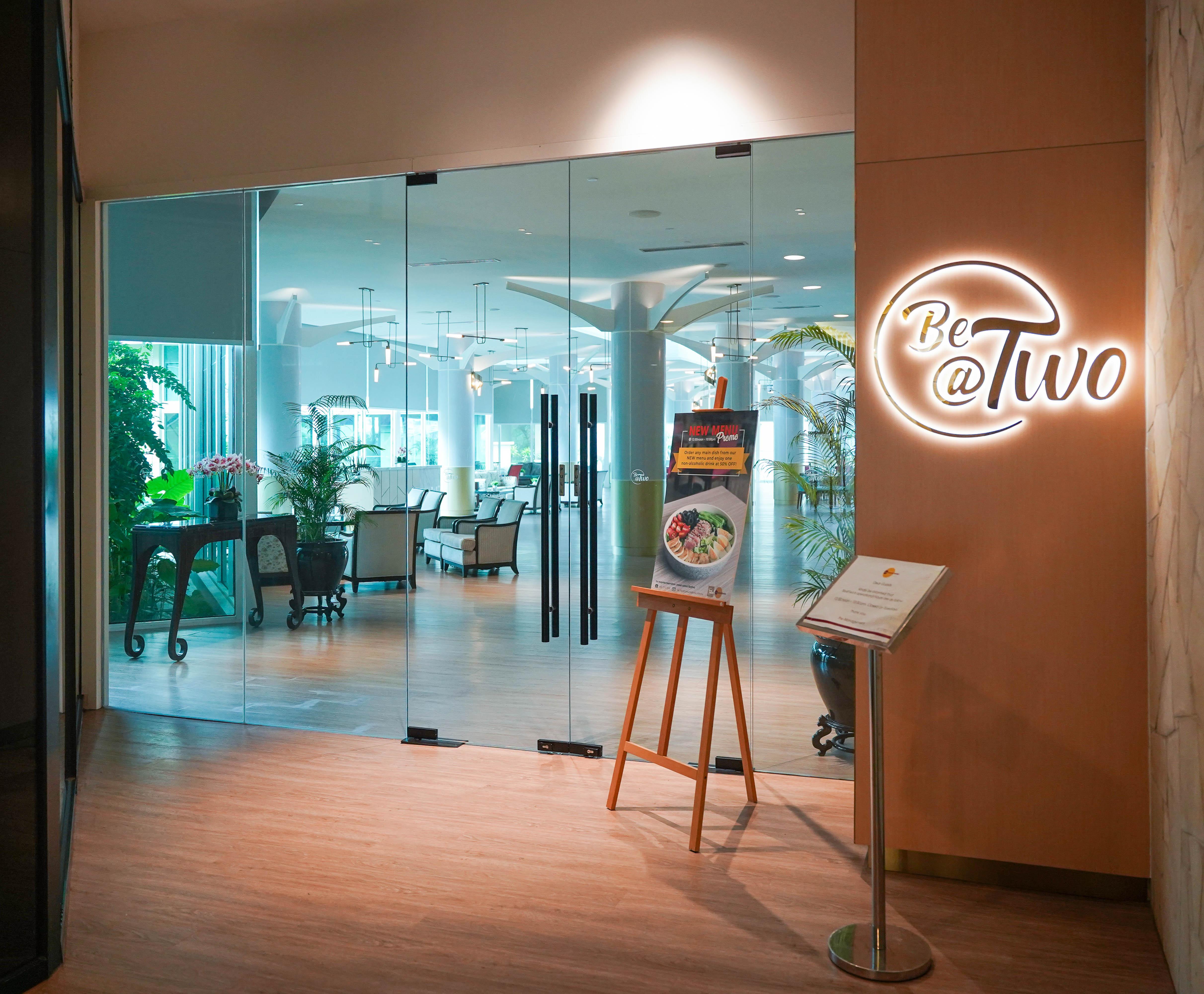 Be@Two
Level 2, One World Hotel, Lebuh Bandar Utama, Bandar Utama, 47800 Petaling Jaya, Selangor.
Open Wednesday-Monday, 12pm-10pm.
For reservations, call 03-7712-2229 or email 
[email protected]
---
You Might also Like