Bandar Rimbayu's Signature Tiffins Cafe showcases new crowd-pleasers from East to West
November 2, 2023
---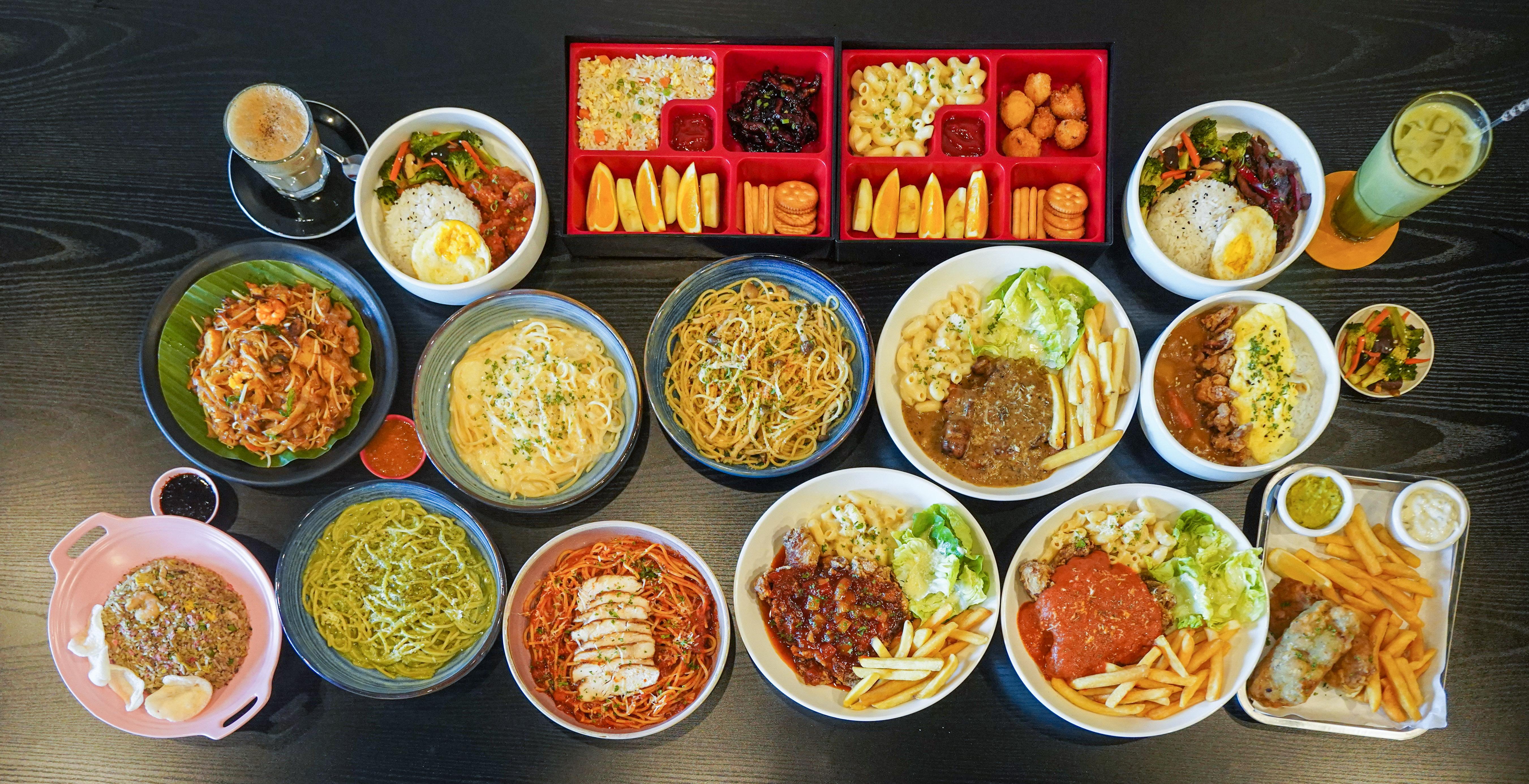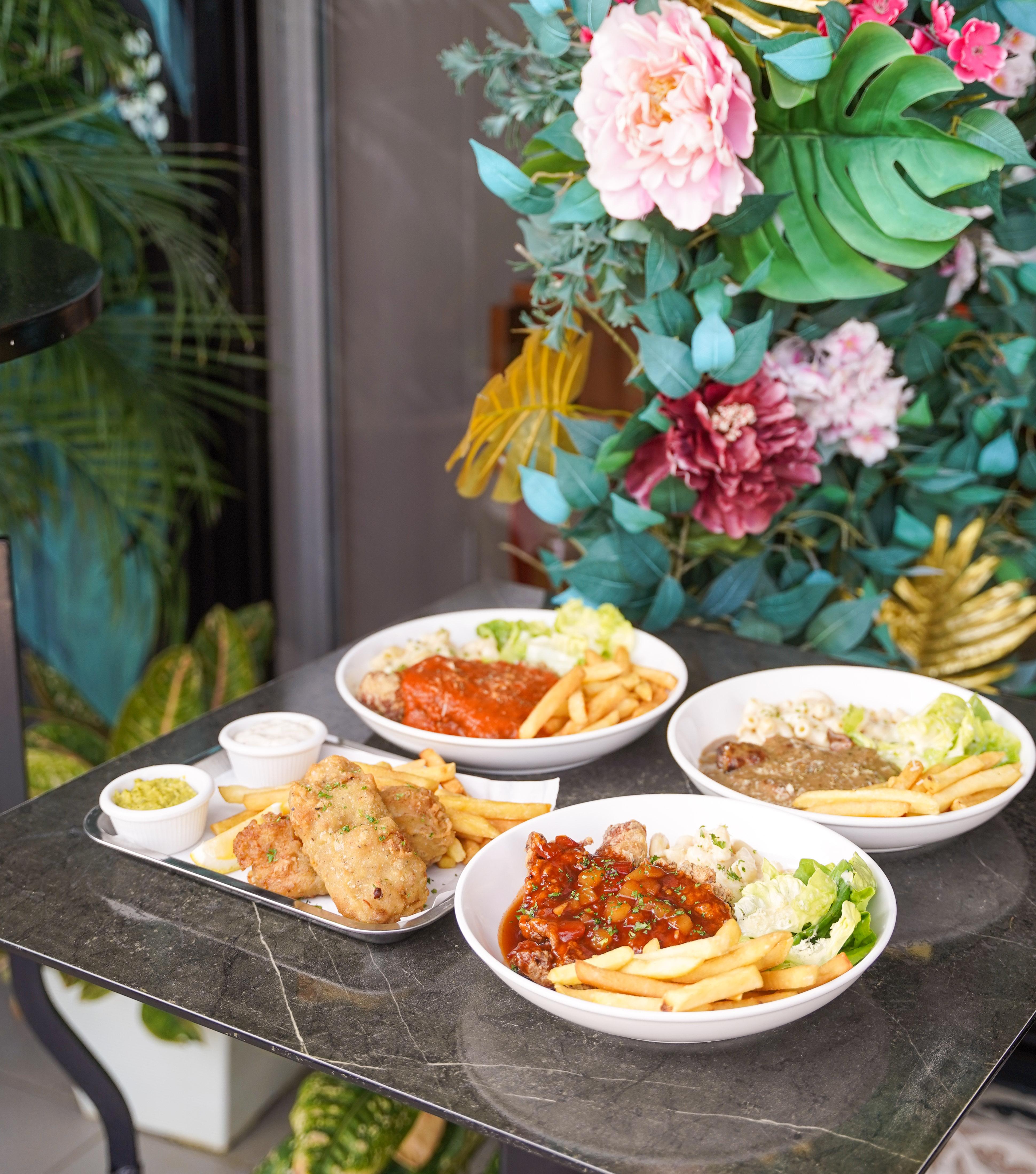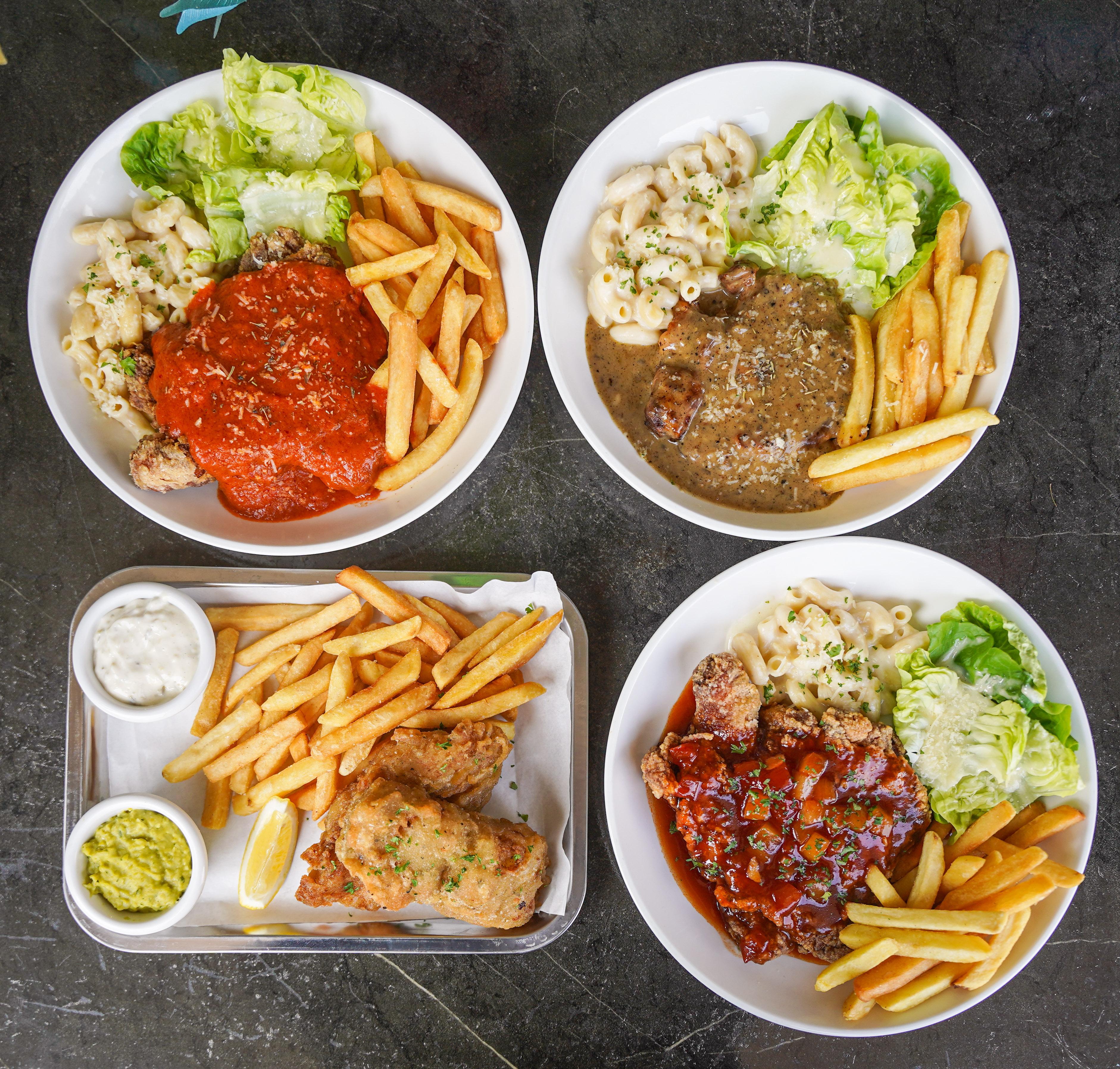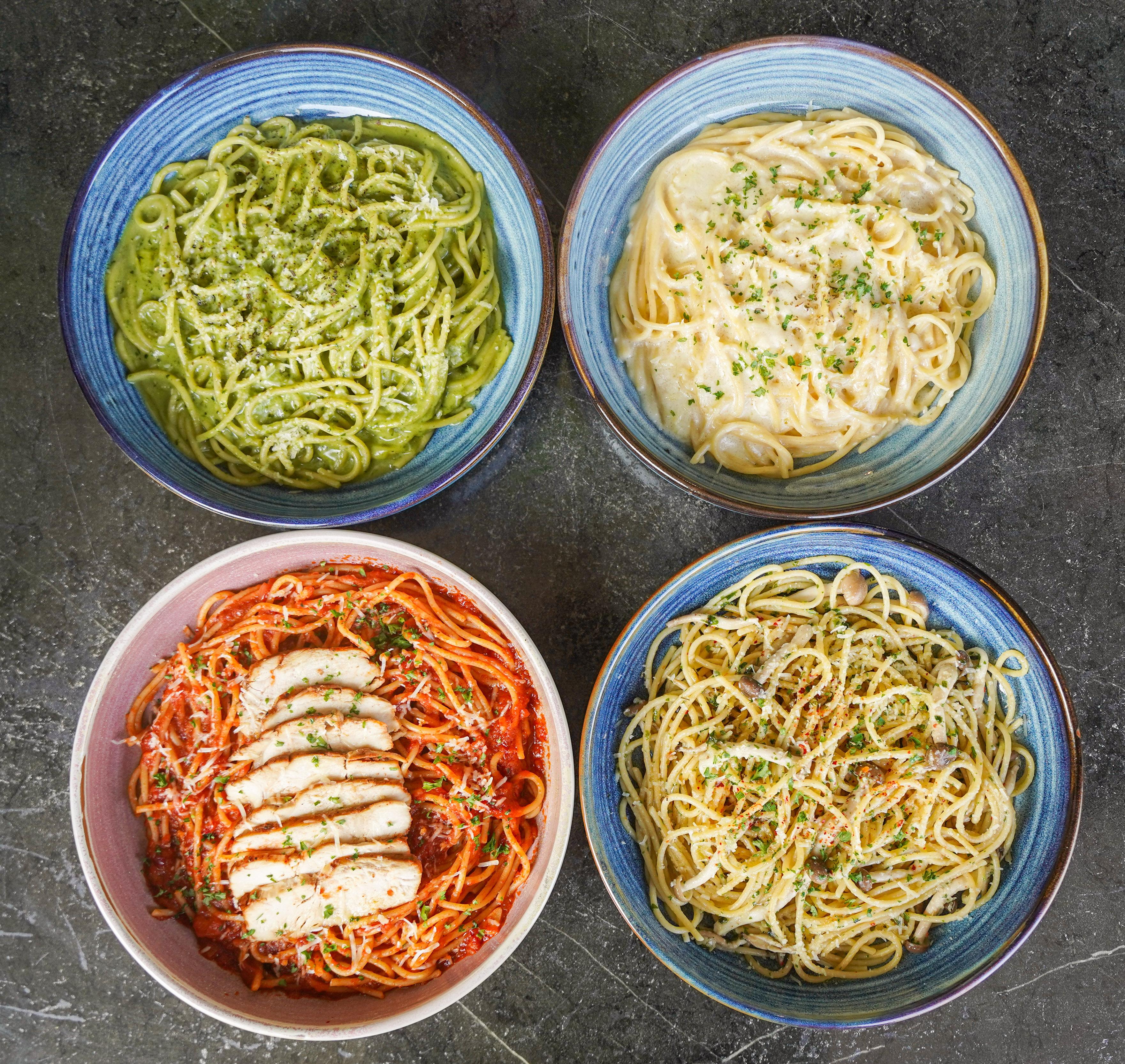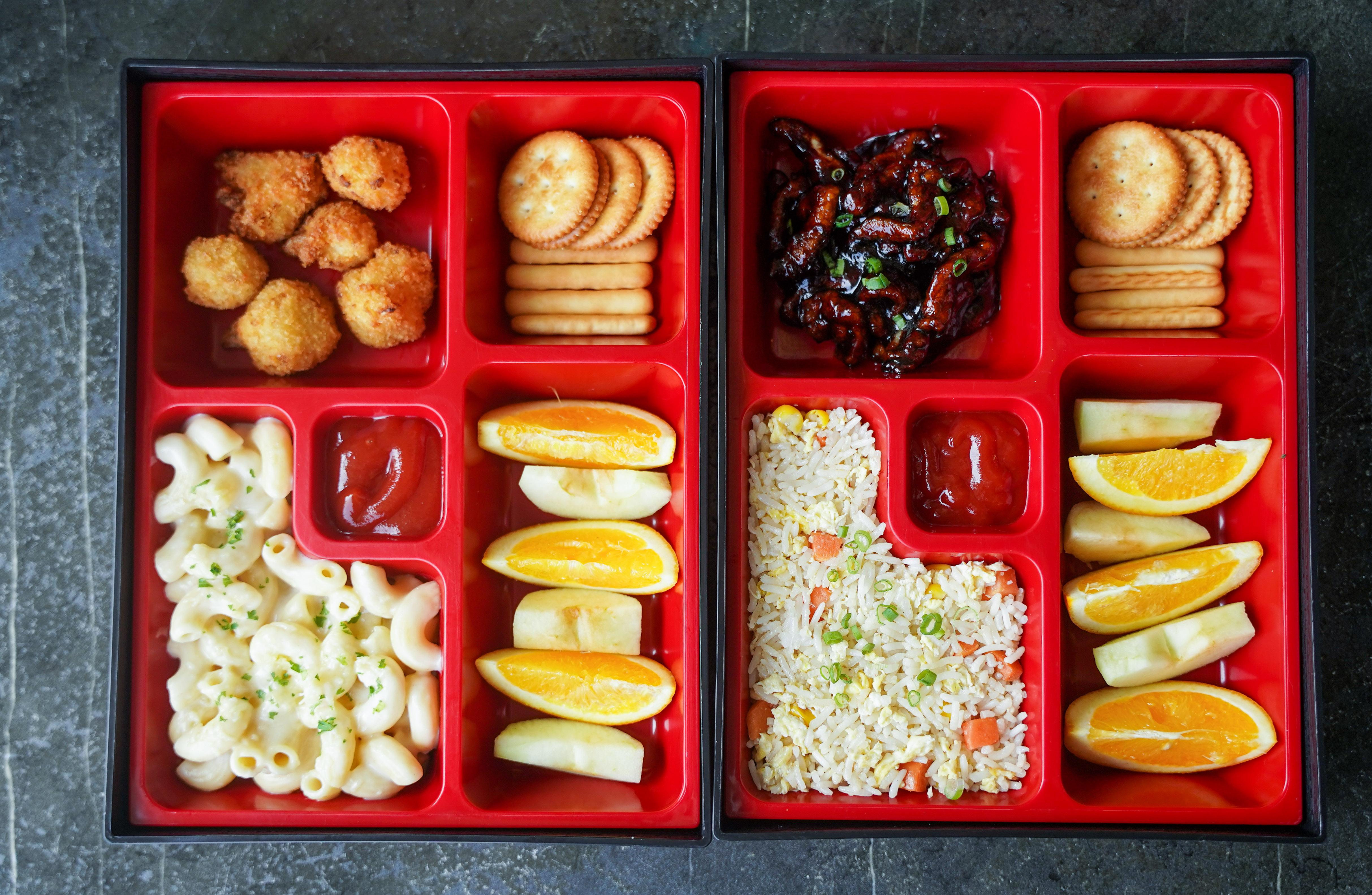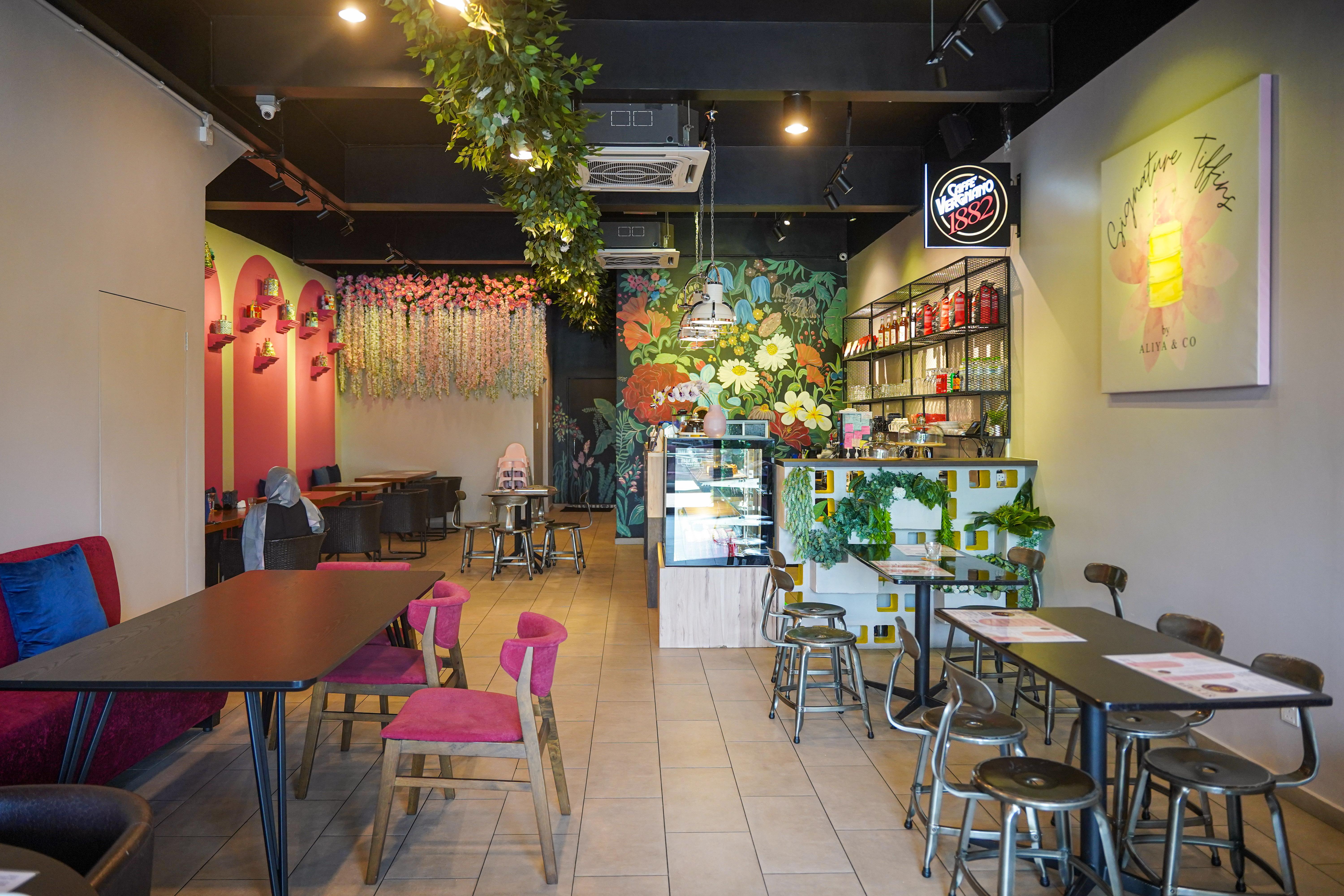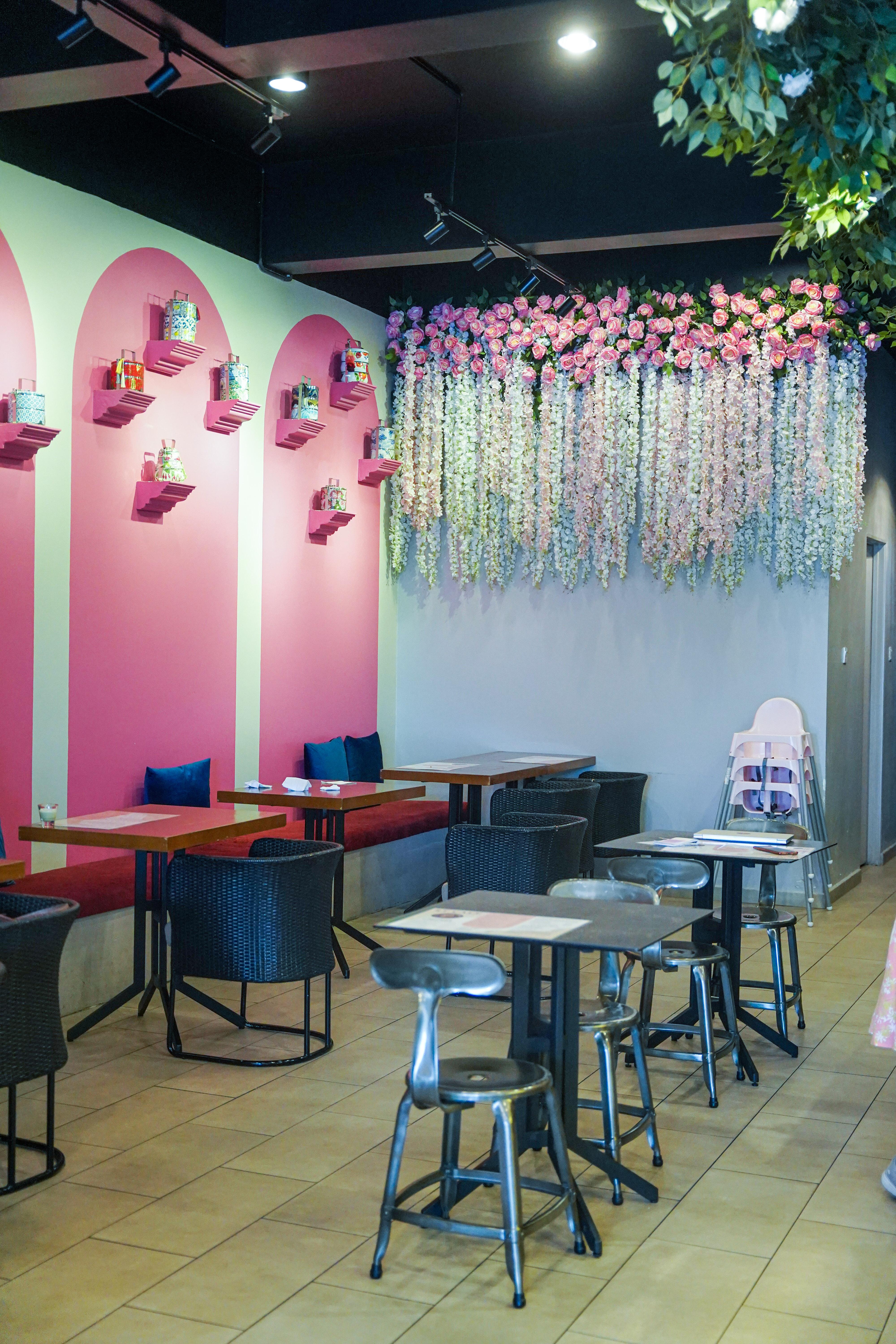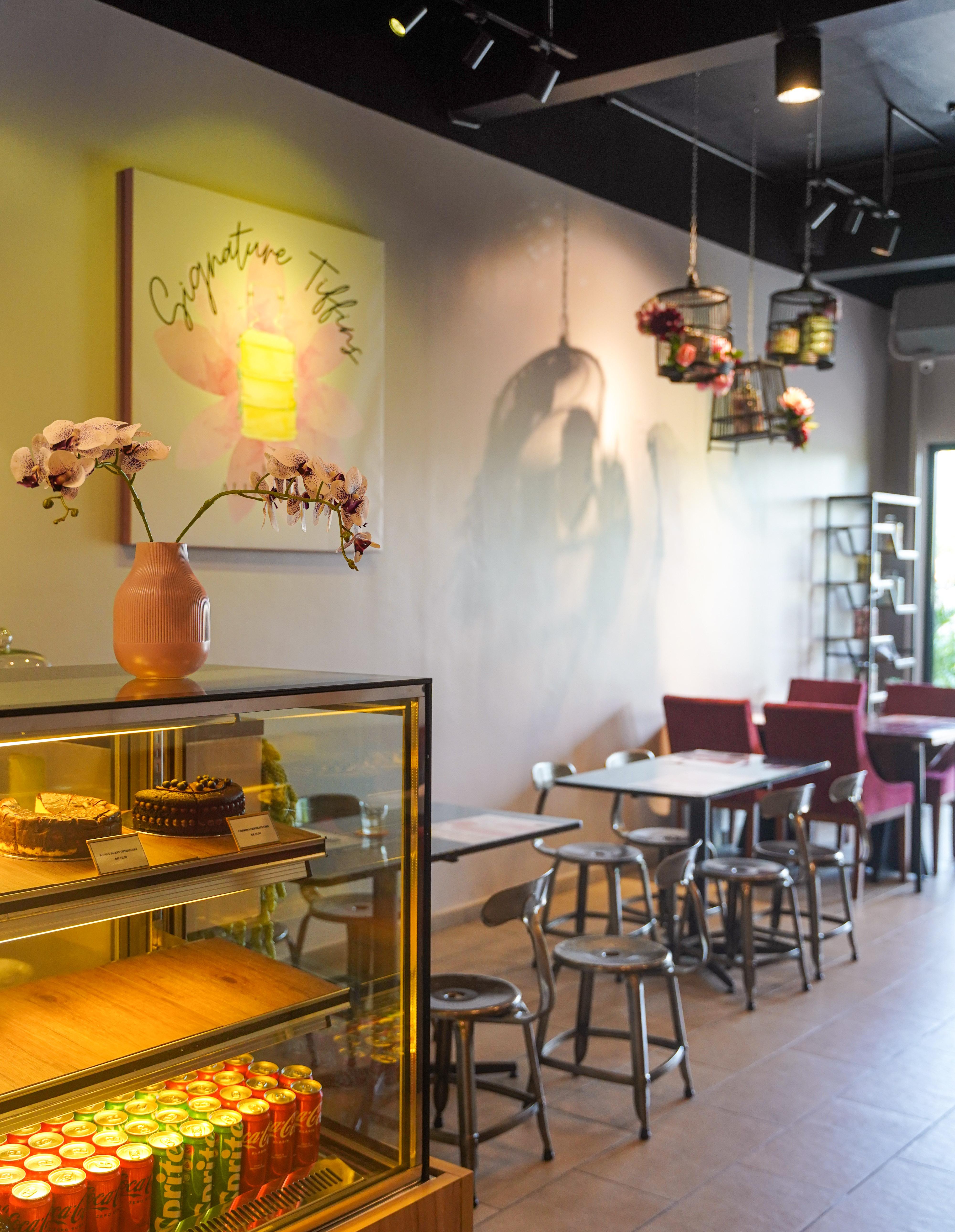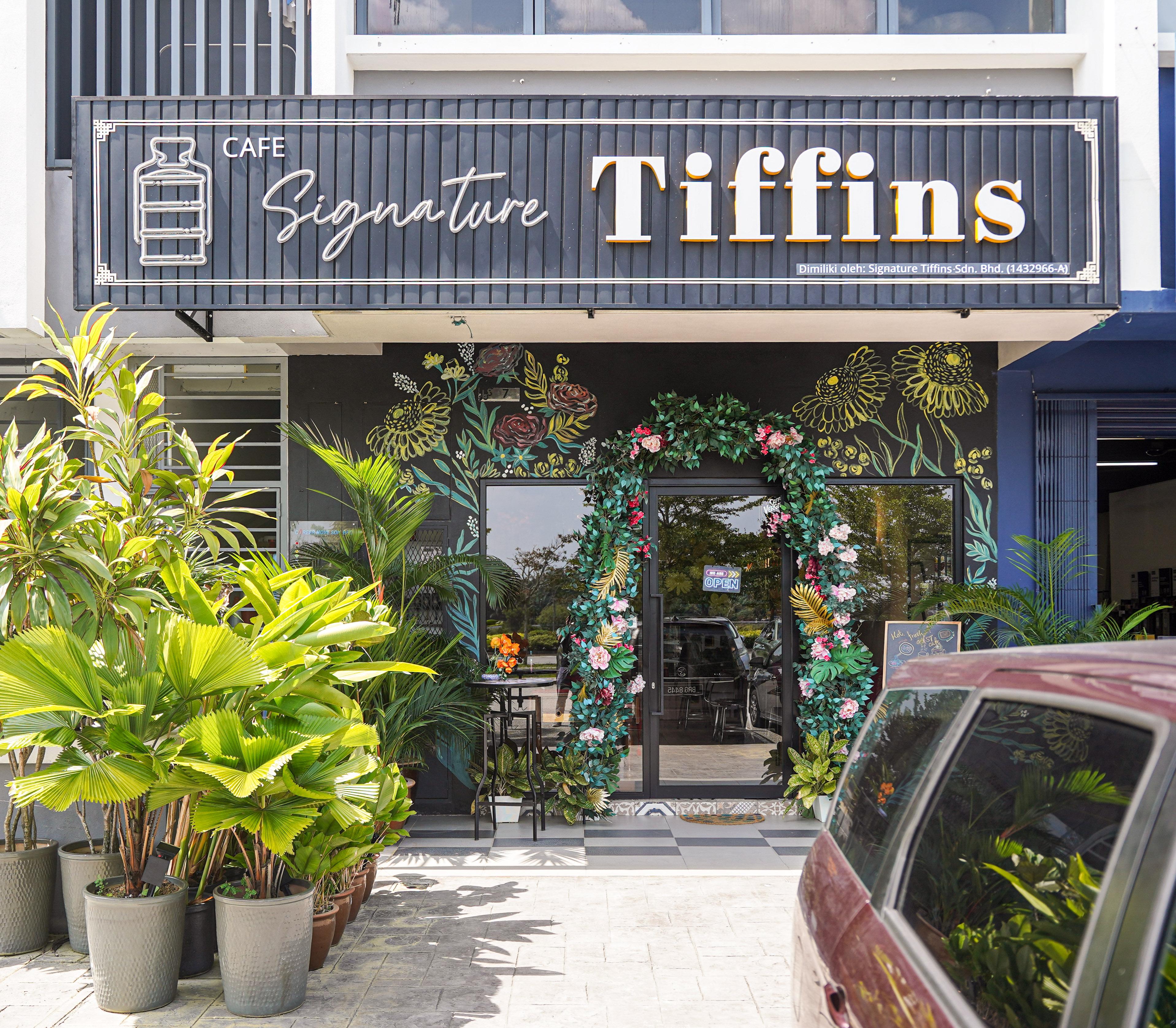 Whether you're craving crisply fried fish and chips, meaty, mighty chicken chops, pastas for every preference, or Asian comfort fare like bento sets for kids and hearty, umami-rich rice bowls for hungry adults, Signature Tiffins Cafe has you covered.
We're back at this Bandar Rimbayu restaurant for the second time in less than a year, checking out its new menu of mouthwatering meals - bridging East to West, Signature Tiffins Cafe takes customers on a tasty trip through Italian pomodoro, Indonesian balado and much, much more, with all ingredients sourced from halal-certified suppliers.
Everything here is meant to be affordable - full meals such as Chicken Karaage Katsu Curry, Black Pepper Sirloin Beef and many others cost below RM18 each.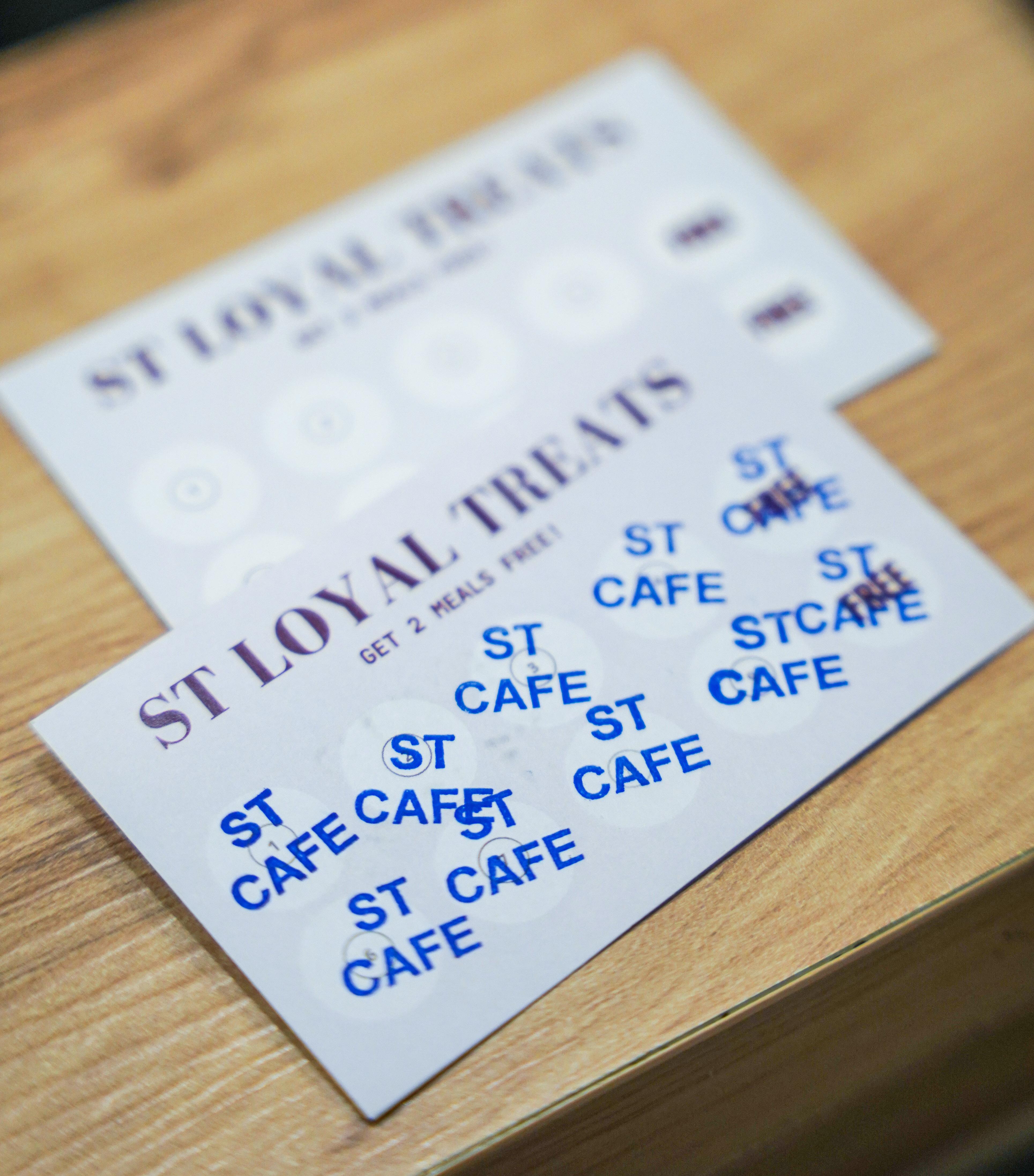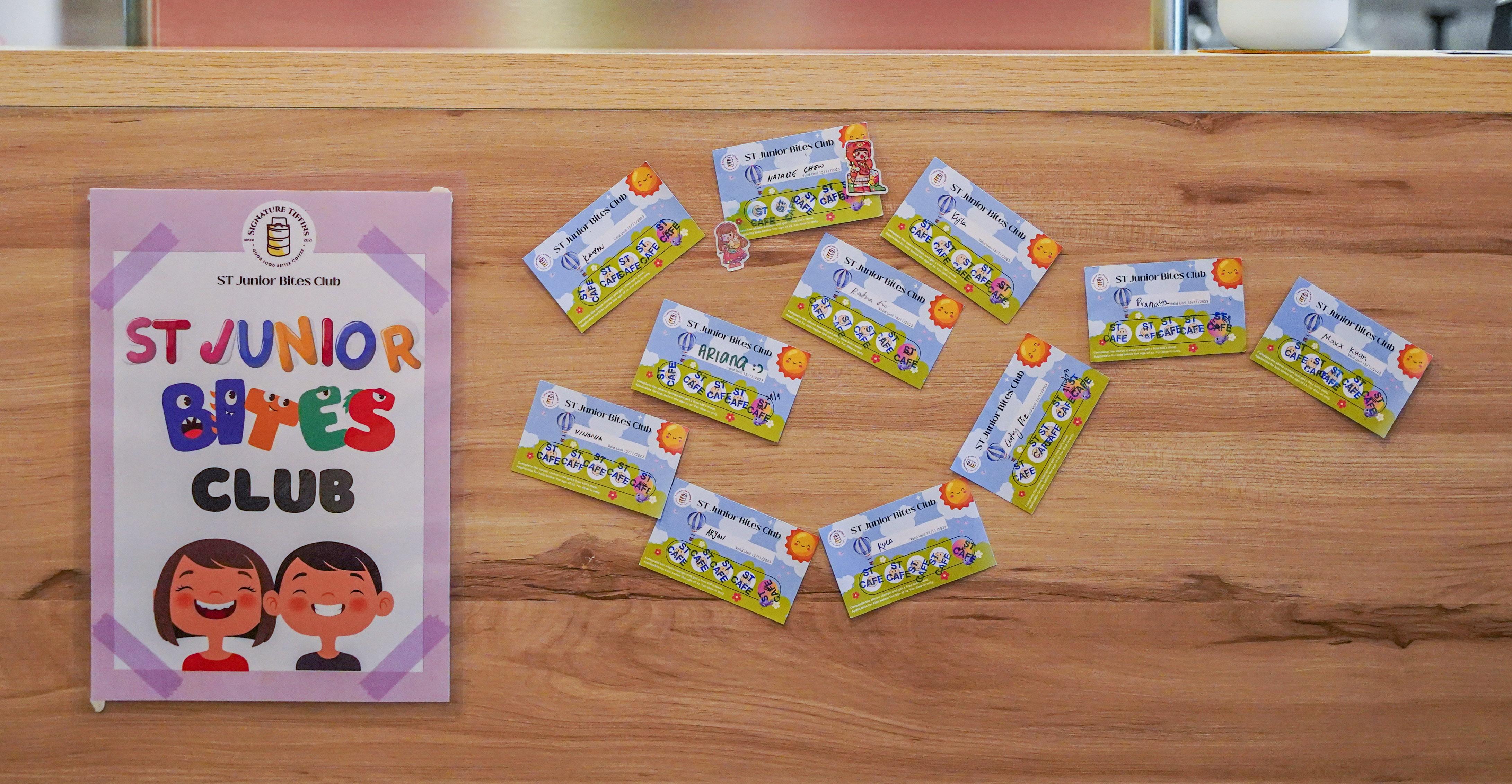 Regulars who return often to this welcoming cafe will be rewarded by the Signature Tiffins Loyalty Treats. 
For every dine-in meal here, receive a stamp on your loyalty card. After four stamps, your fifth meal is complimentary!
In a thoughtful touch, the cards have two designs - one for adults and a charming, colourful one for children, reinforcing Signature Tiffins Cafe's effort to remain a family-friendly space.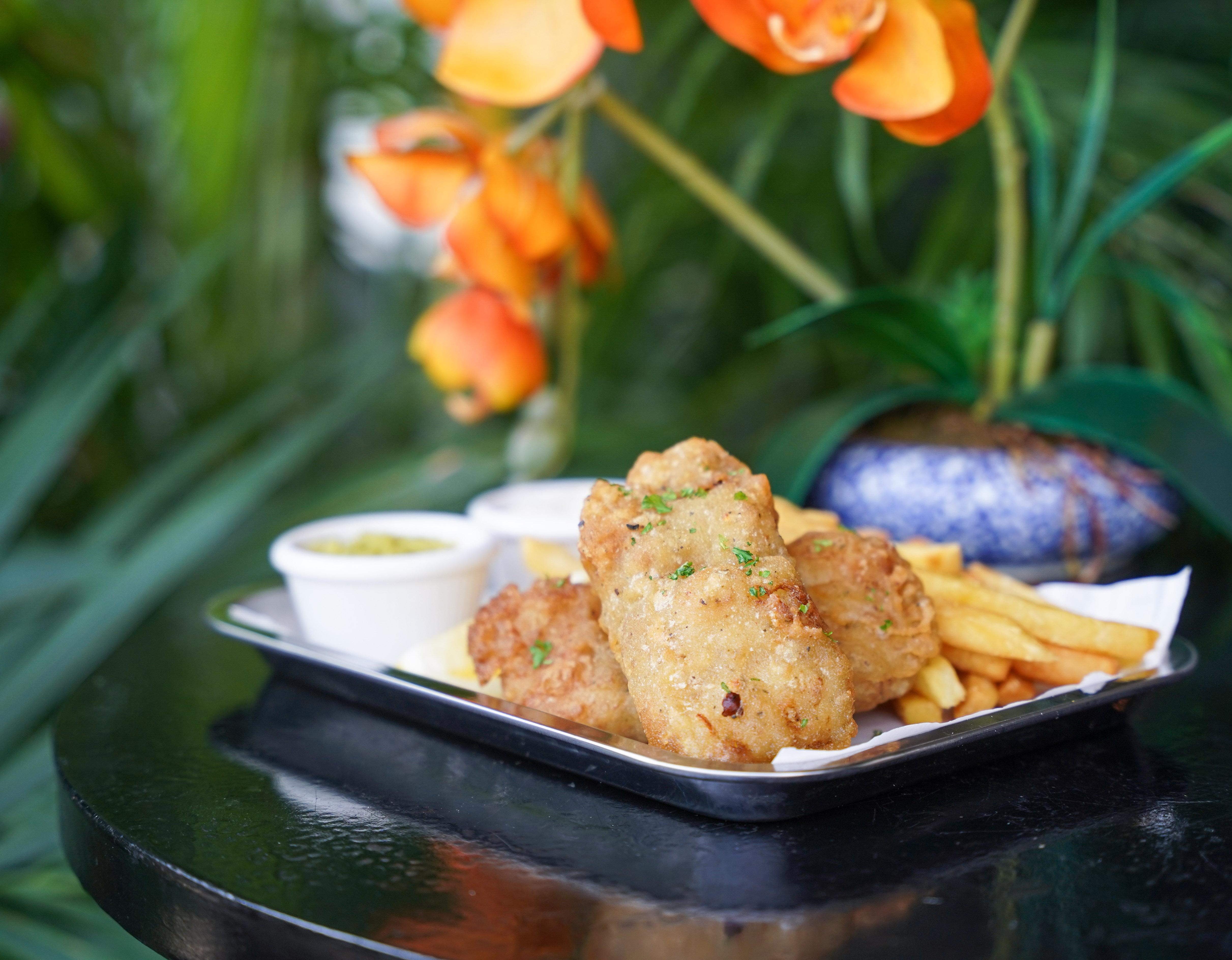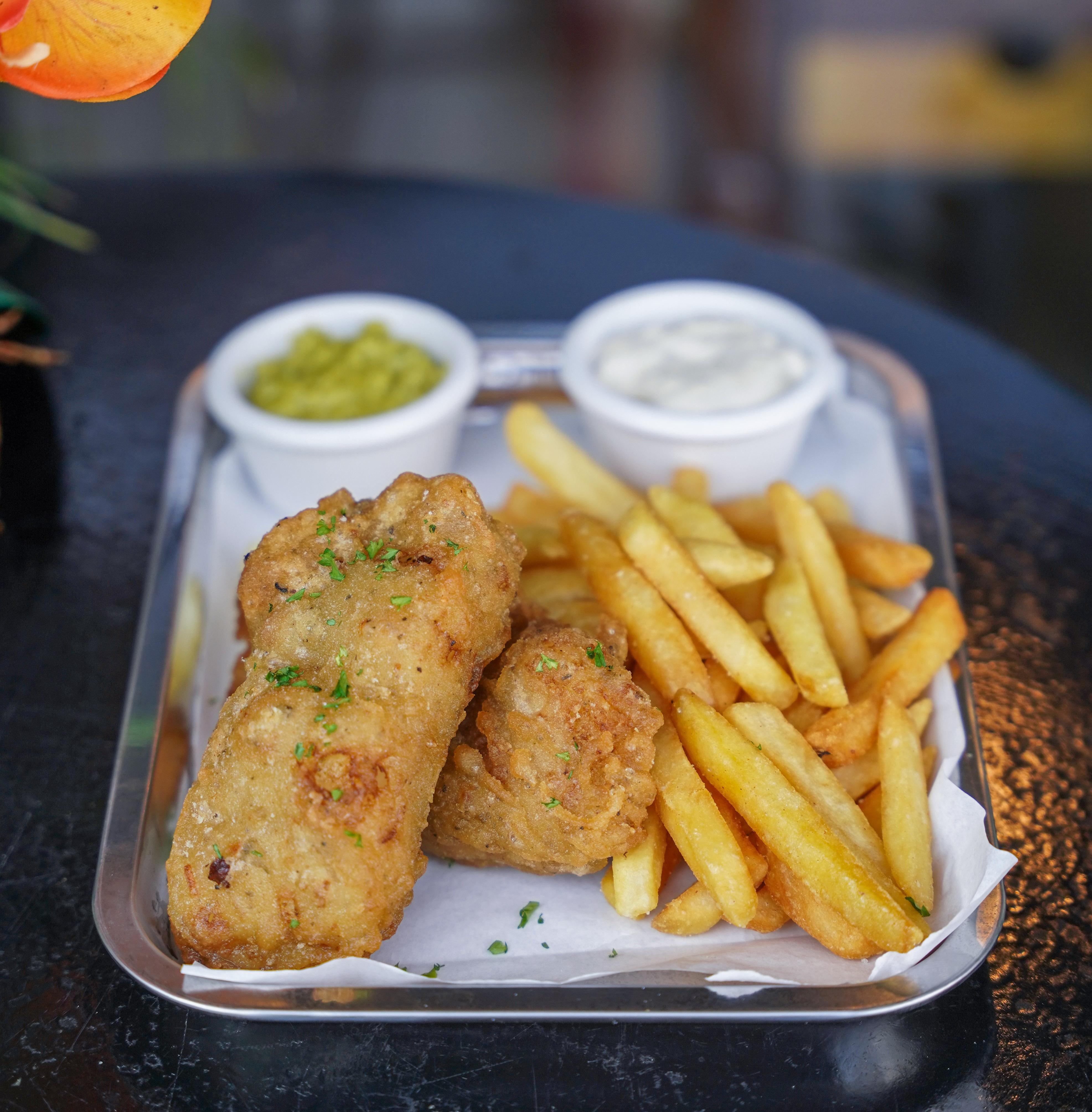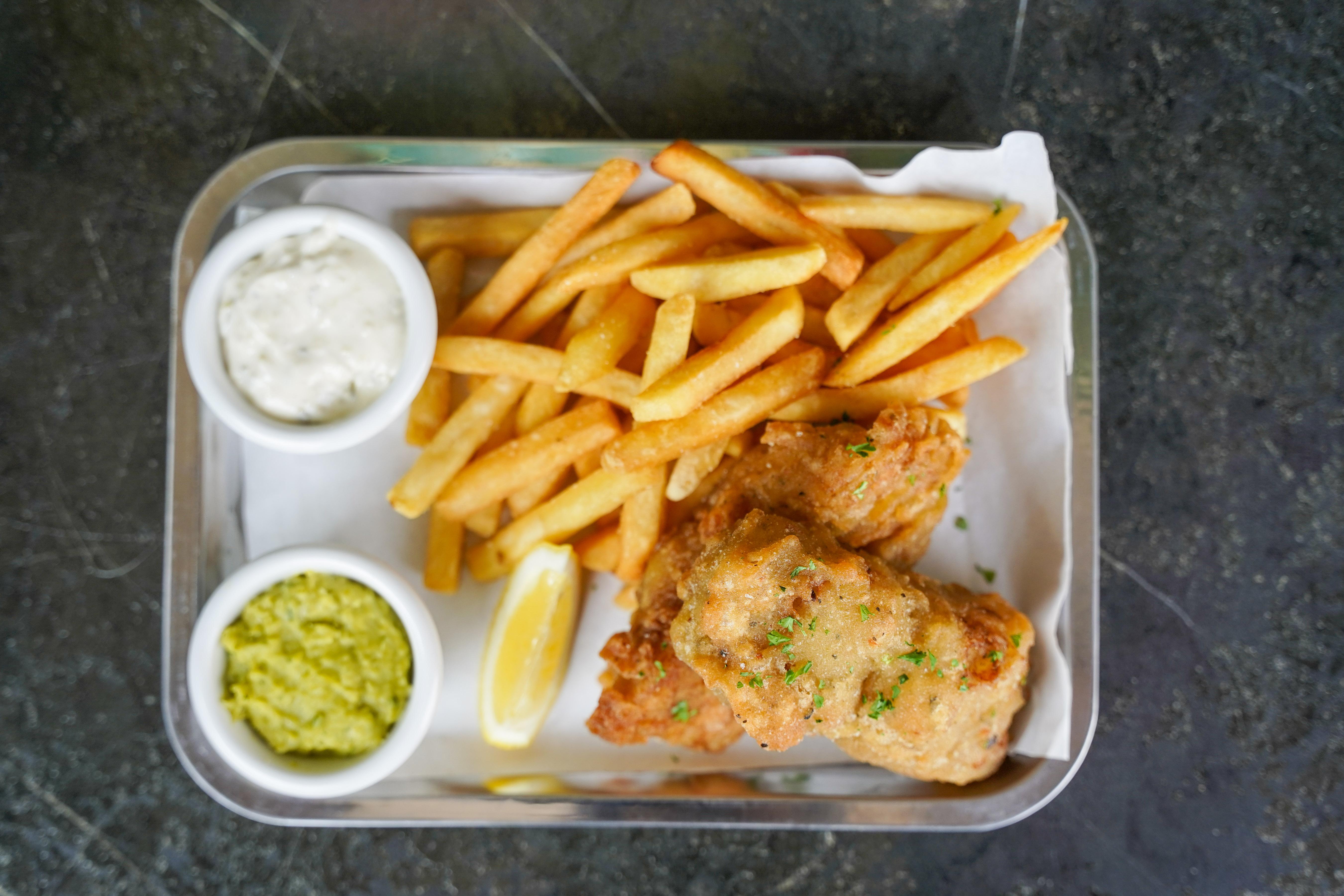 In recent weeks, Signature Tiffins Cafe has introduced a wide range of recipes to its menu, mainly familiar fare prepared with care and warmth.

The Fish & Chips (RM18.90) features thick slabs of battered dory, crunchy and airily fluffy to the bite, moist and flaky to the chew, complete with lots of fries, tartar sauce and mushy peas. Impressive for its price, this would be worthy of a fish-and-chips specialist shop.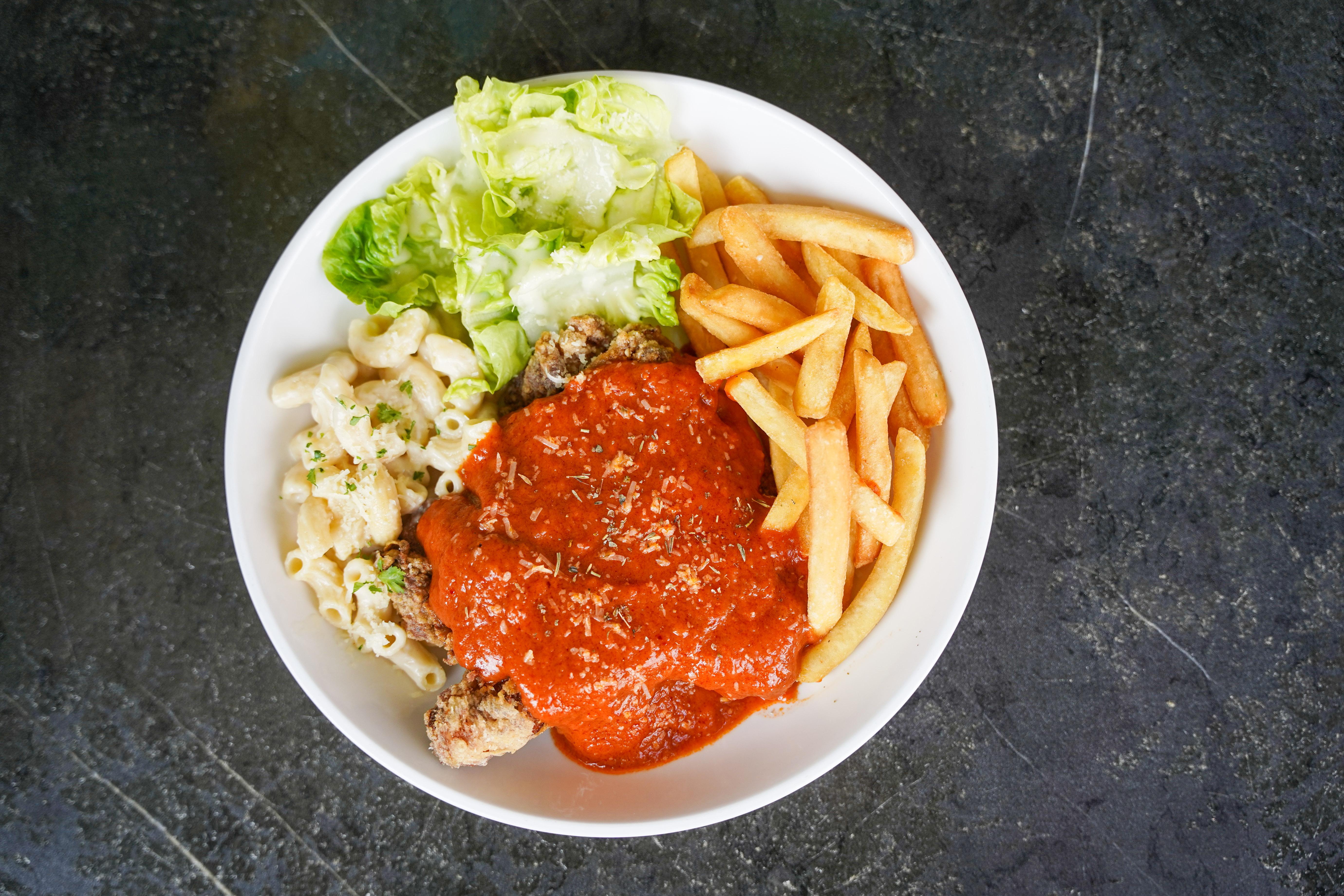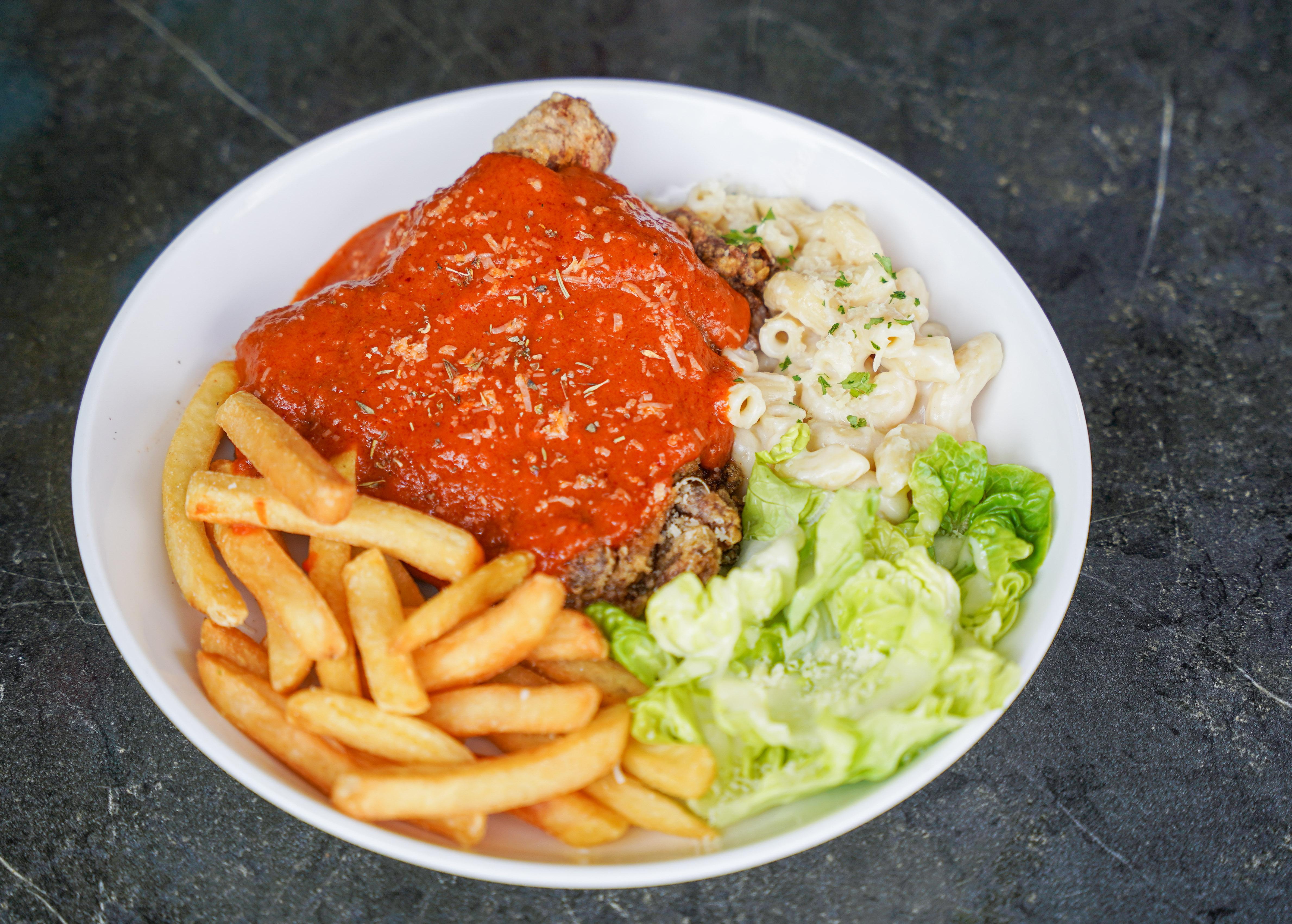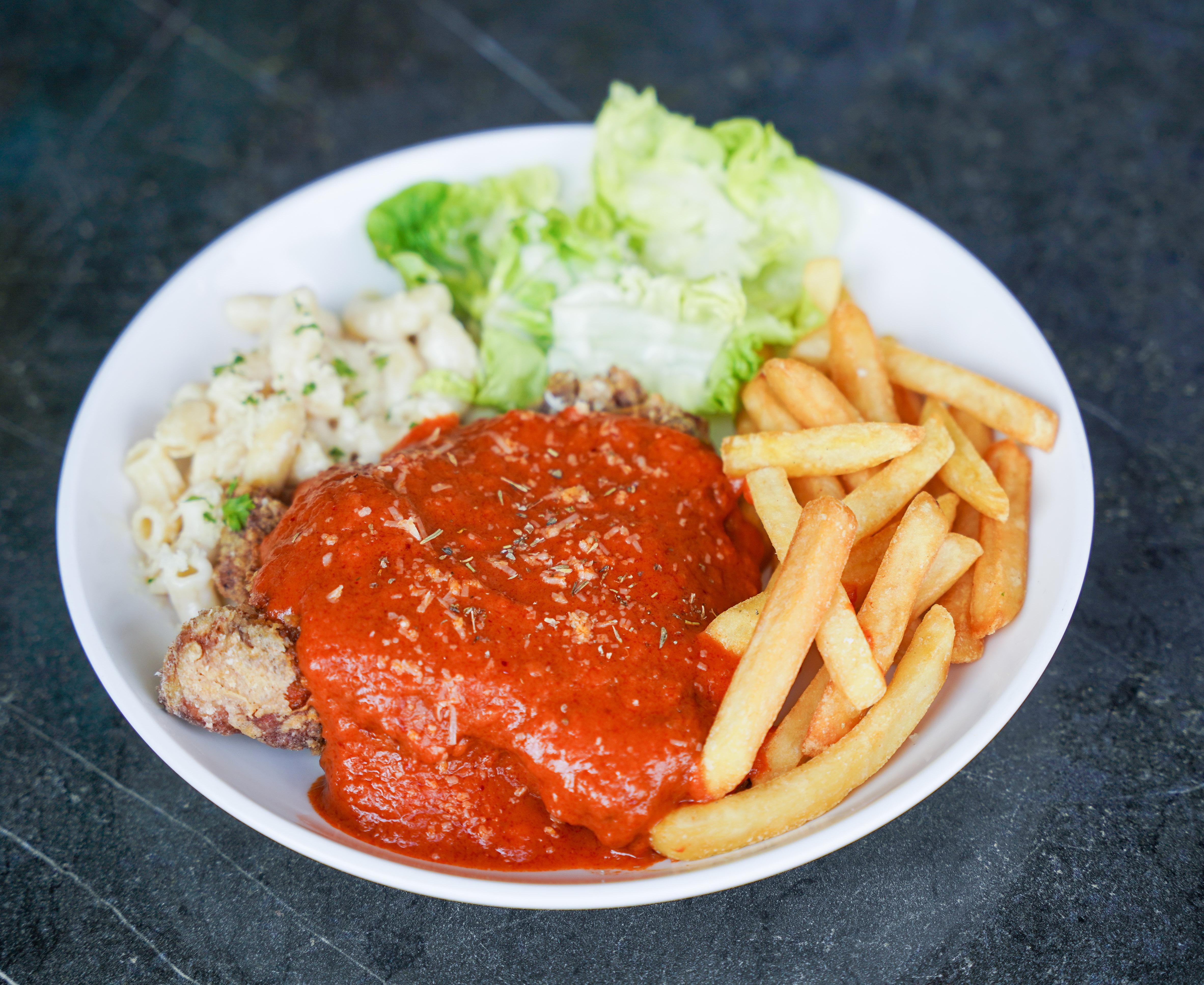 For chicken chop enthusiasts, Signature Tiffins Cafe has multiple renditions of this recipe.
The Pink Rose Chicken Chop (RM22.90) blankets the crackly fried whole chicken leg in a richly tangy, robustly textured tomato-based sauce, aromatic with uplifting herbs and spices.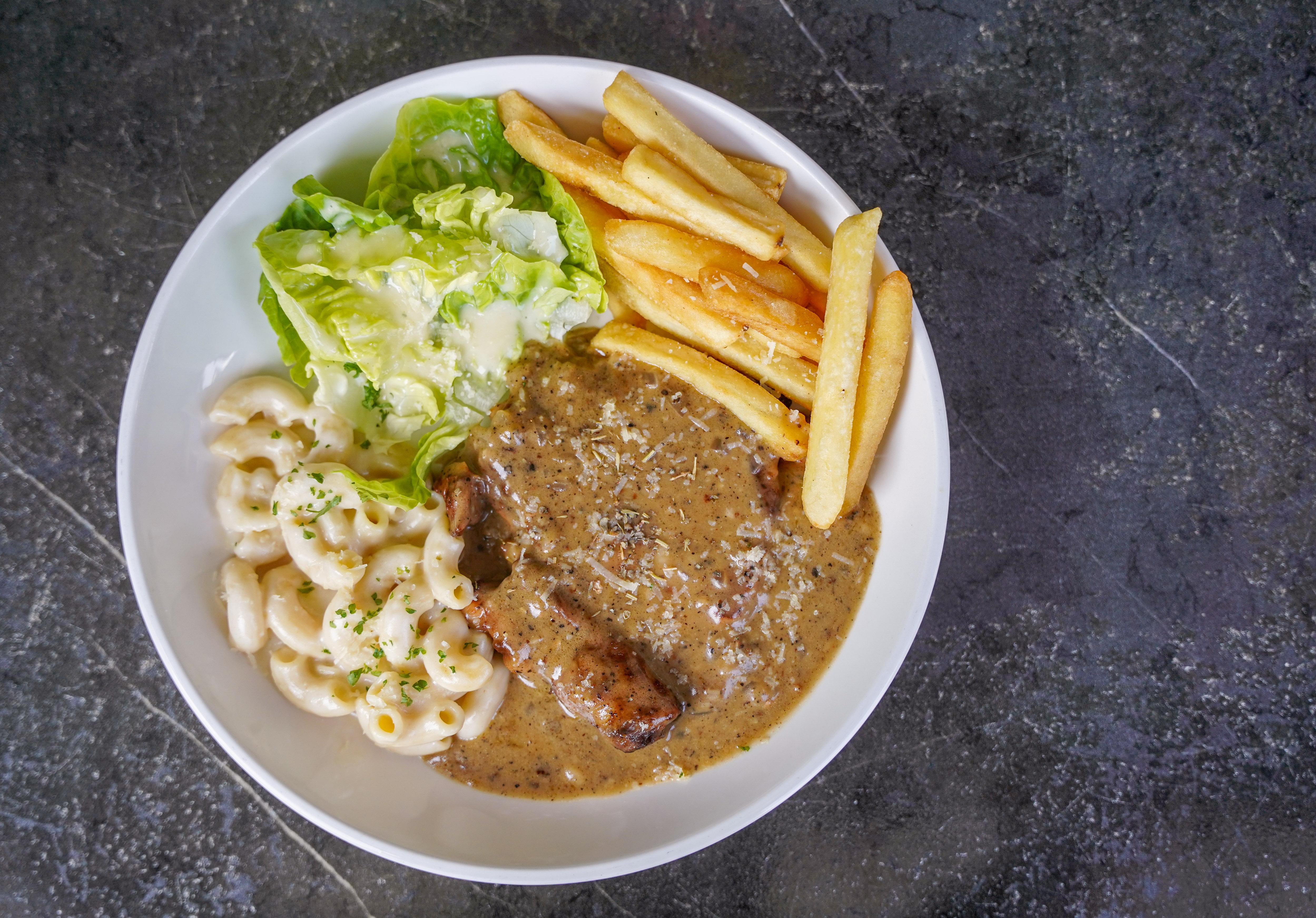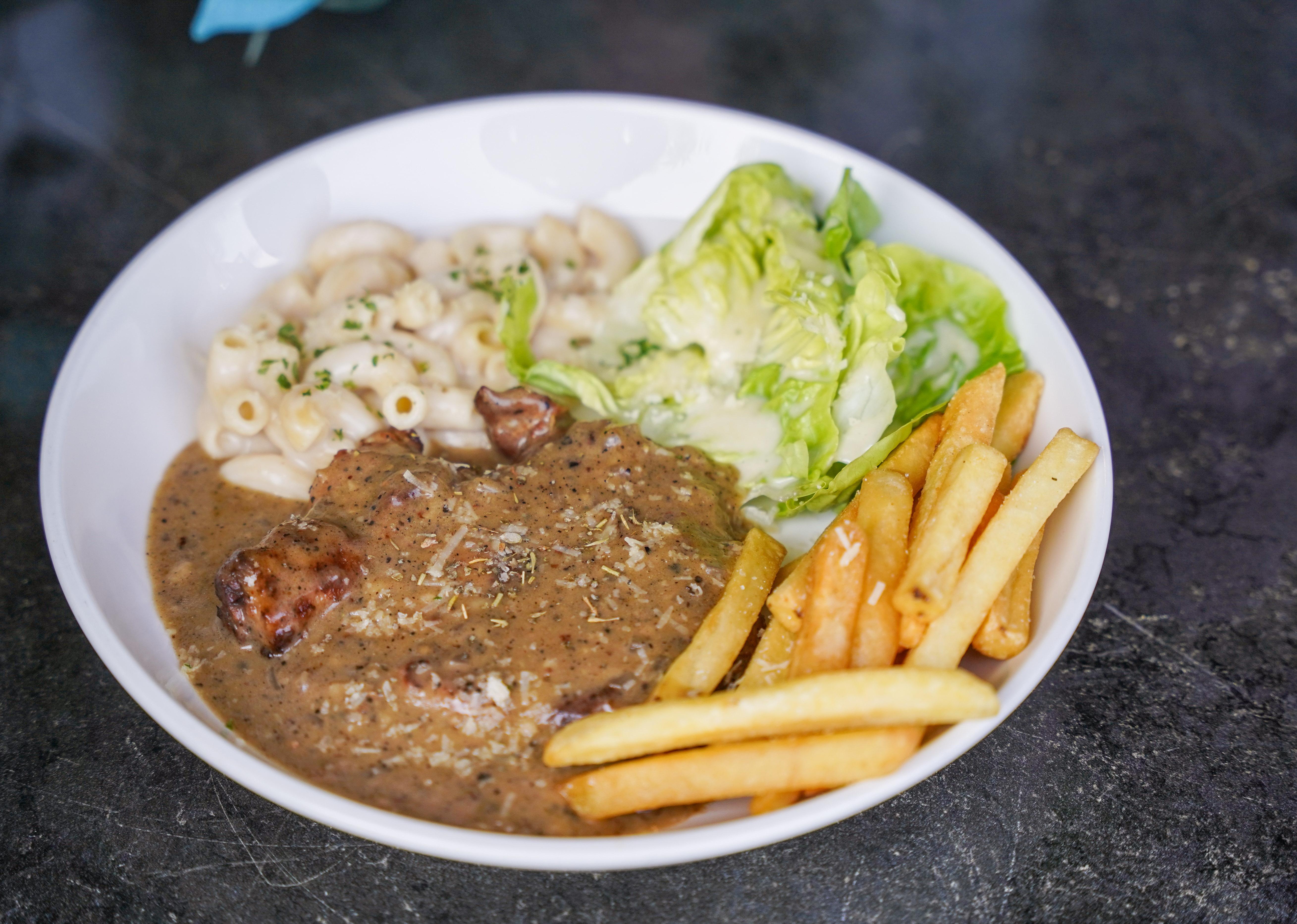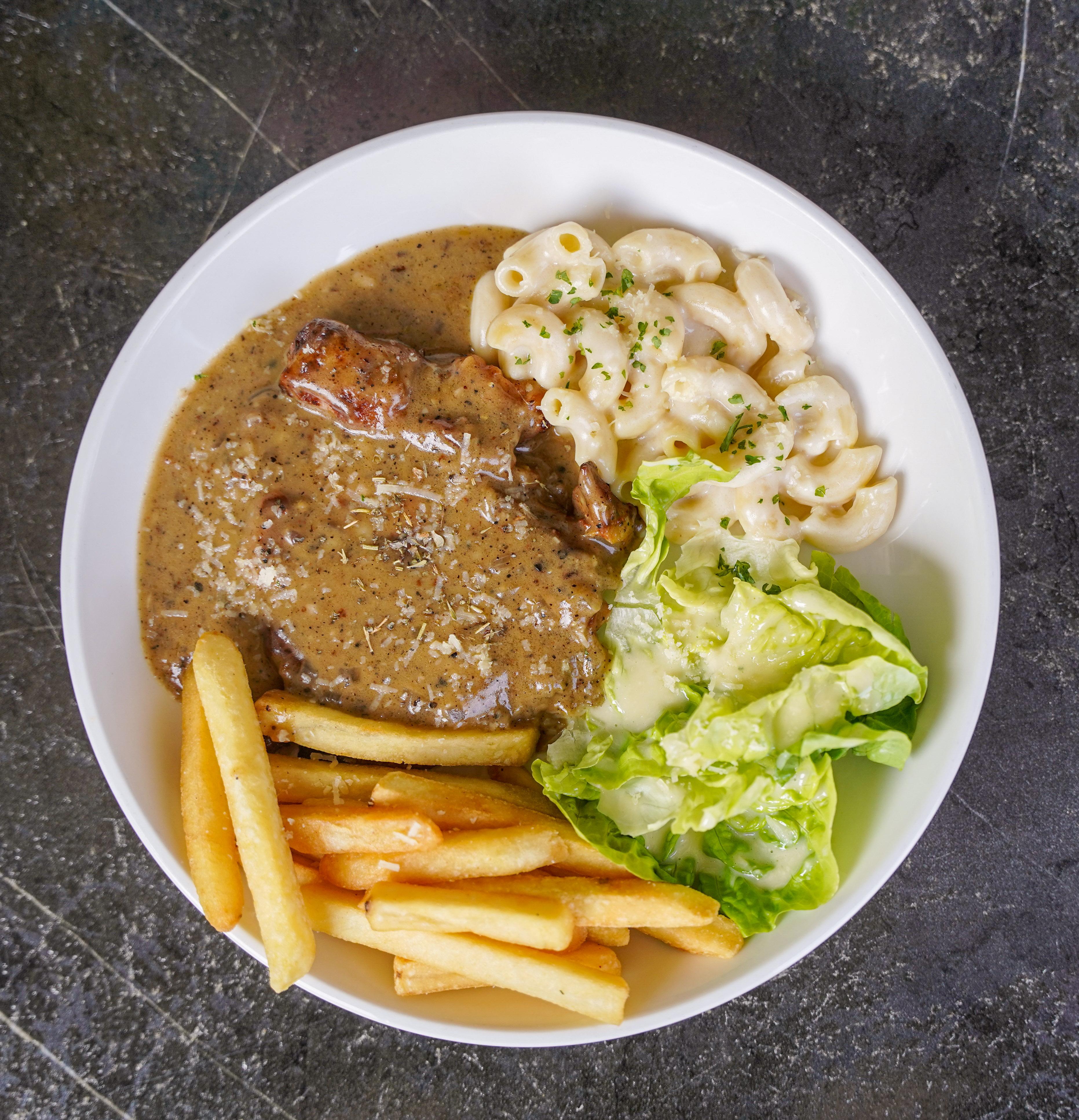 The Creamy Pepper Sauce Chicken Chop (RM22.90) is gorgeously grilled, then beautifully bathed in a French-inspired creamy peppercorn sauce that tickles the taste buds, rounded out with fries, mac-and-cheese and salad for a princely portion. Nobody leaves hungry here!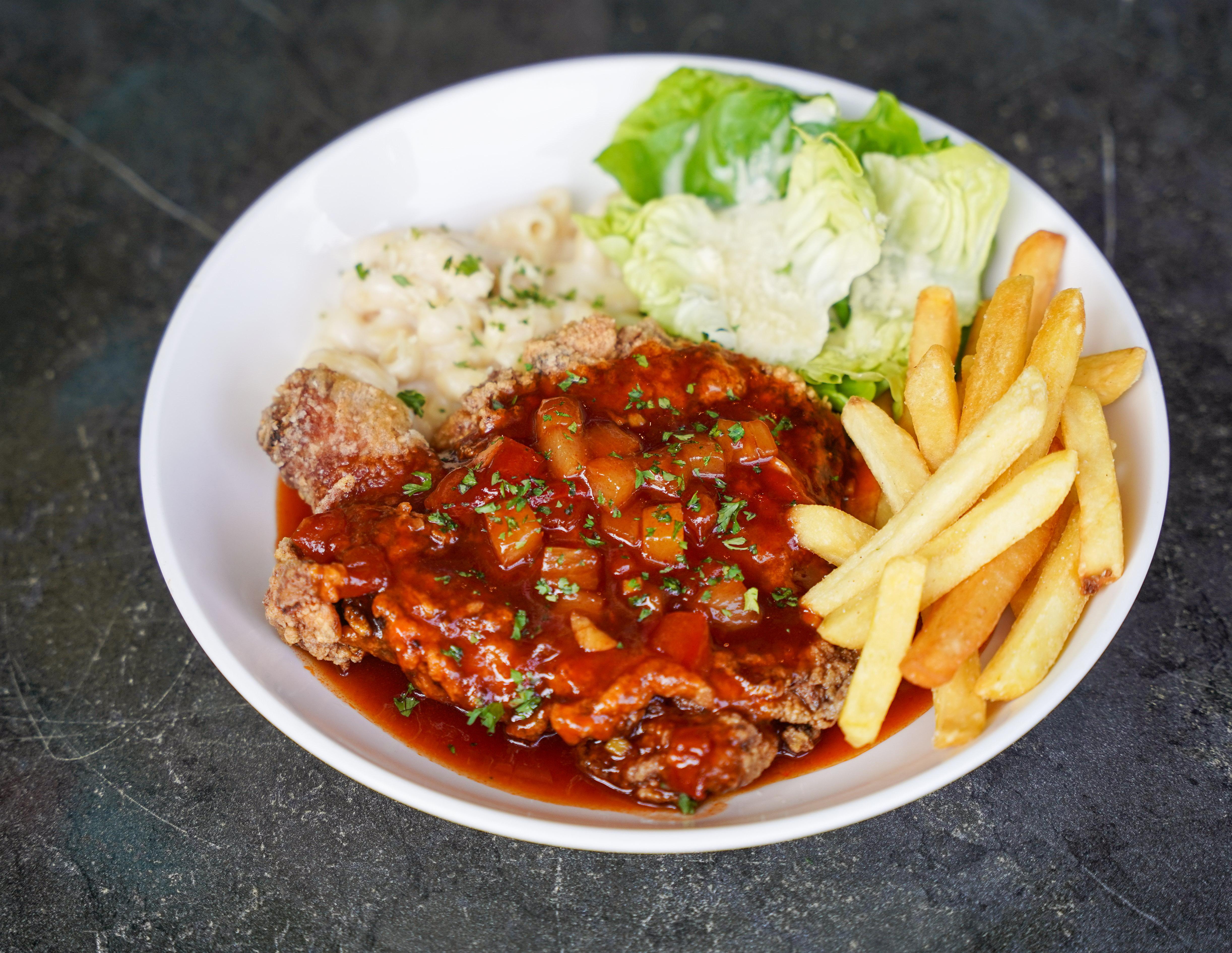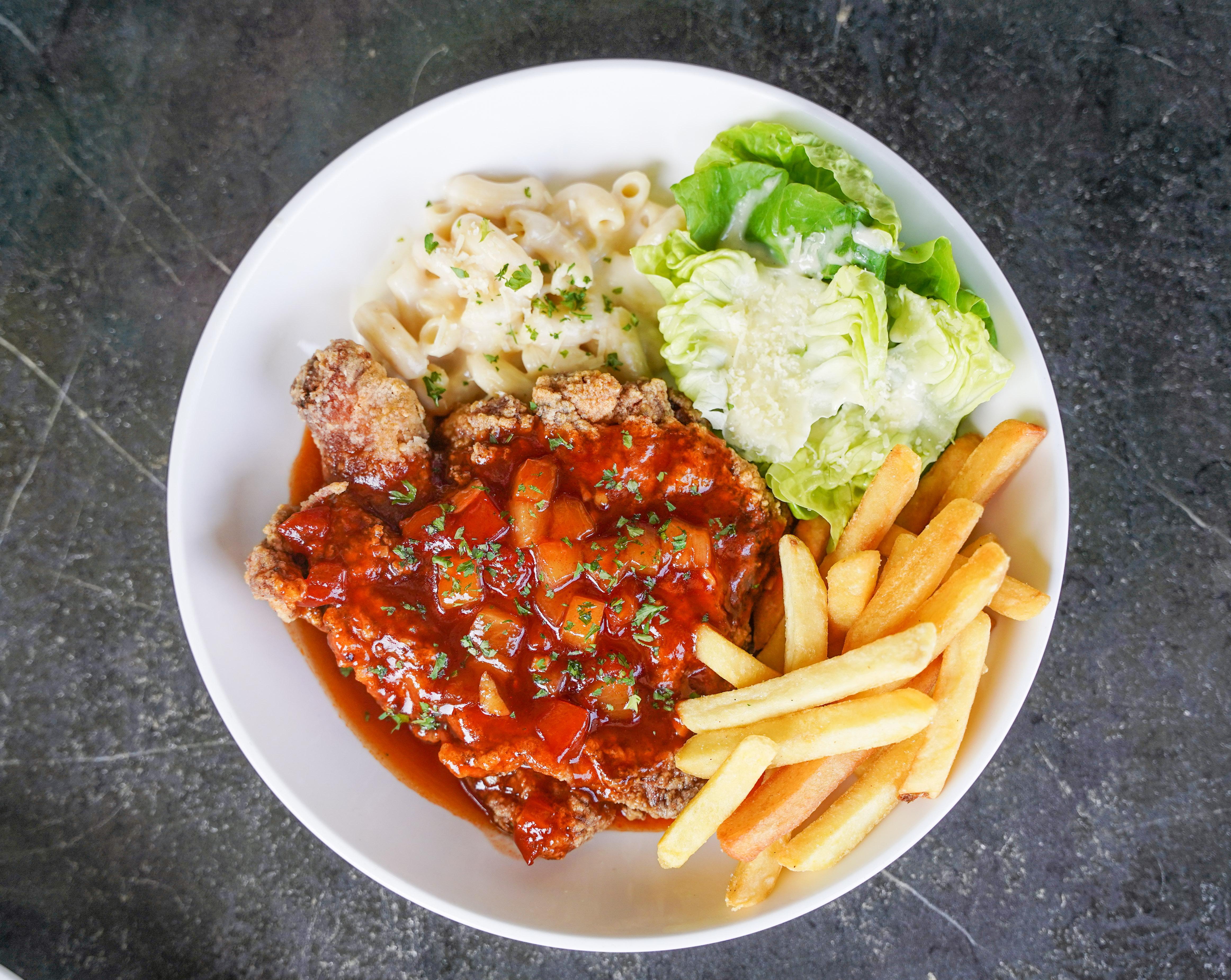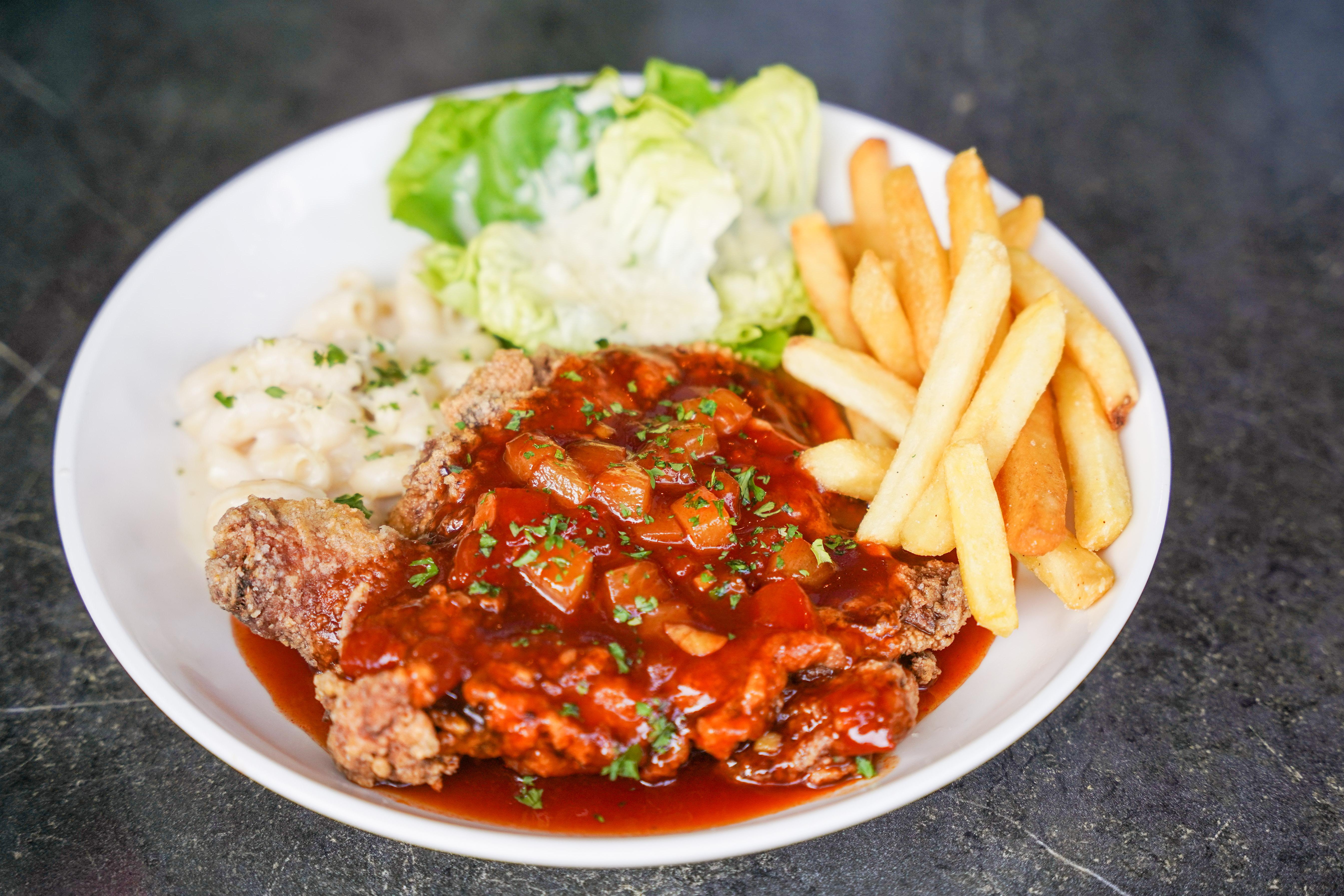 The Sweet & Sour Fried Chicken Chop (RM21.90) comes closest to Malaysian Hainanese kopitiam traditions; the juicy chicken chop is jazzed up with Signature Tiffins Cafe's kitchen-blended sweet-sour sauce, the perfect balance of flavours, perking up the palate with each bite.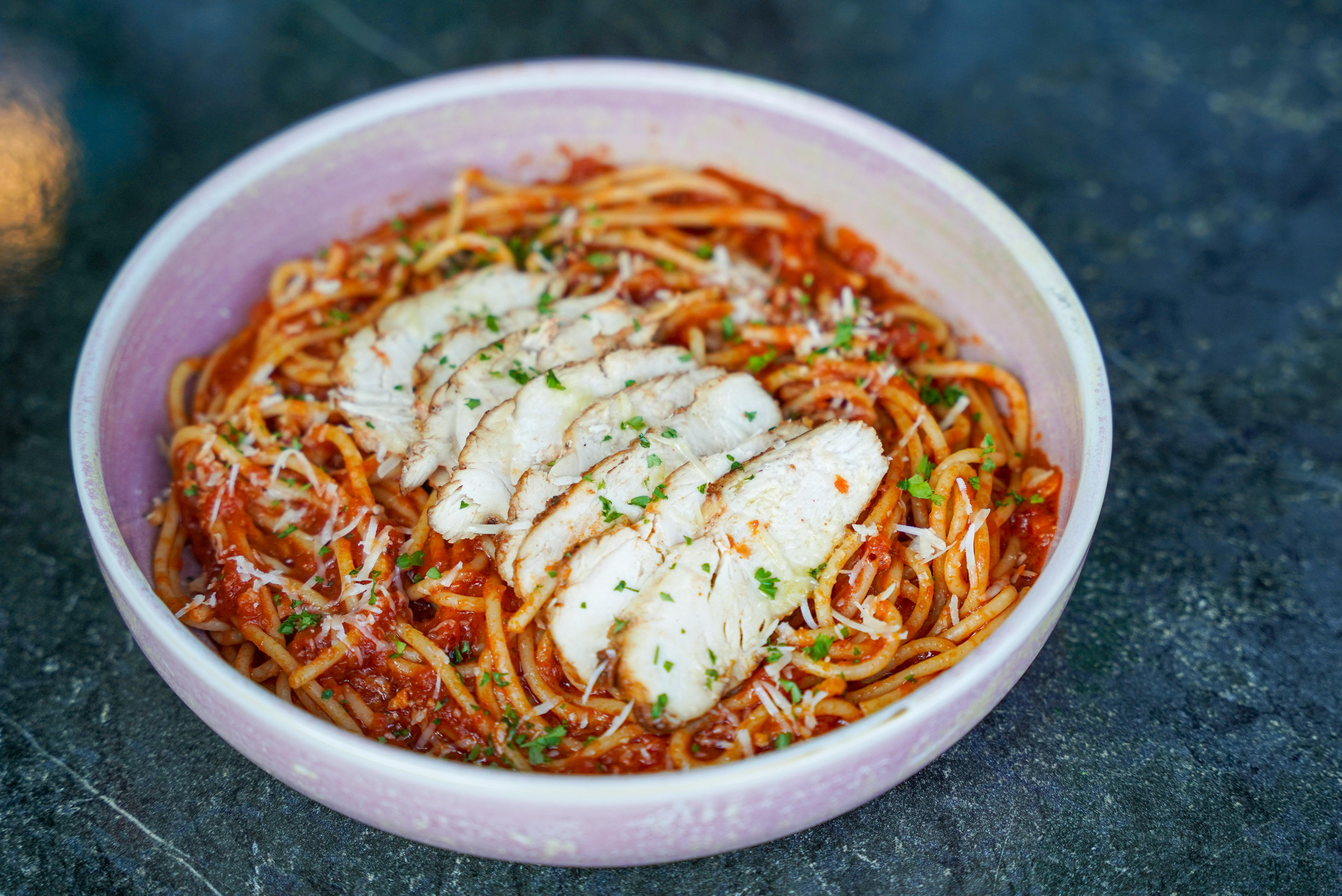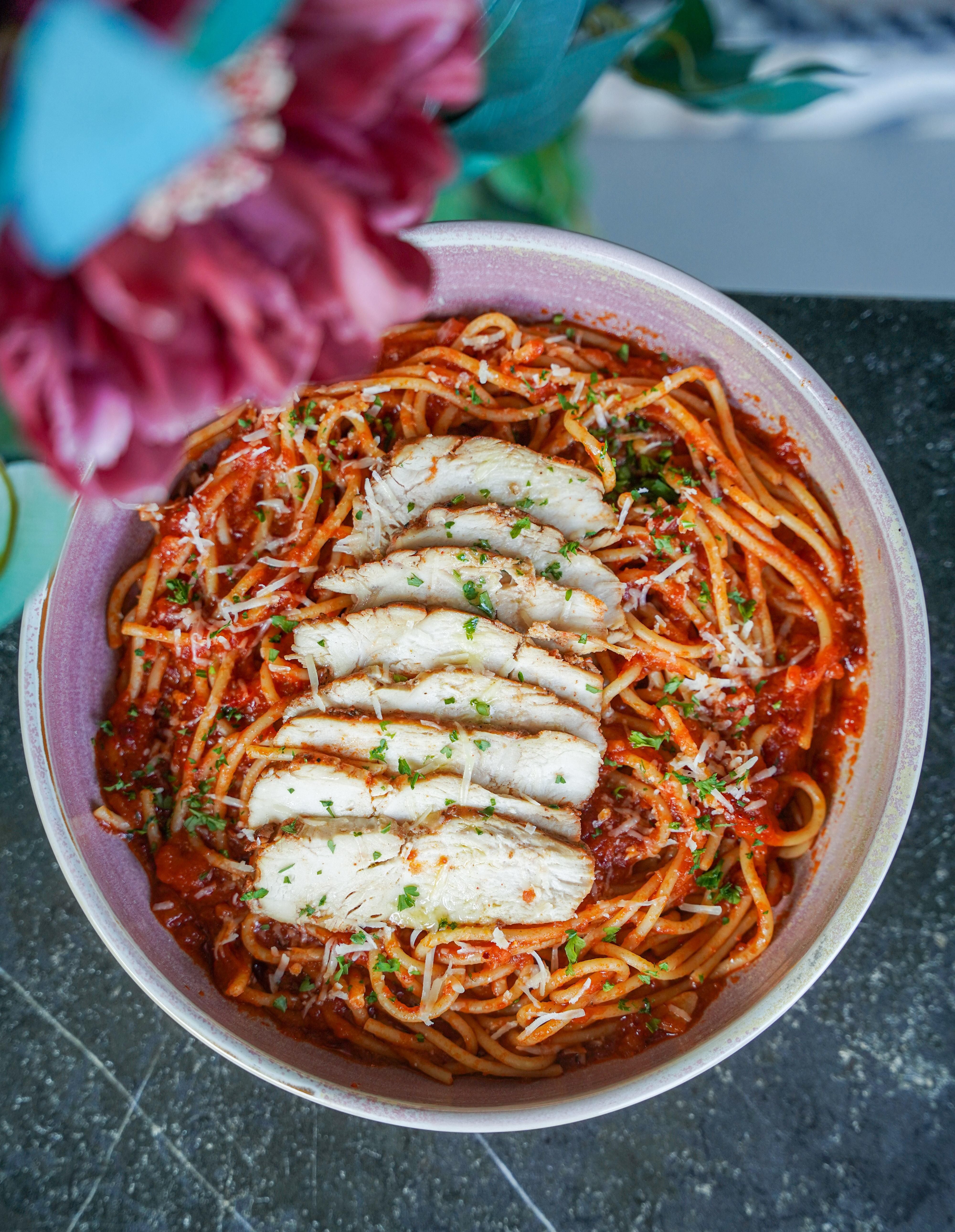 Pastas here are also punchy, with sauces made meticulously from scratch.

The Pomodoro (RM18.90) is recommended, with a sauce that harnesses 100% Italian tomatoes from the southern region of Puglia, naturally sweet and lusciously ripe, cooked in a special sofrito that's lovingly loaded with onions, pepper and garlic, tossed with herbs and olive oil for a fabulously fragrant, fulfilling pasta (add chicken breast slices to any of these pastas at an additional RM8.90).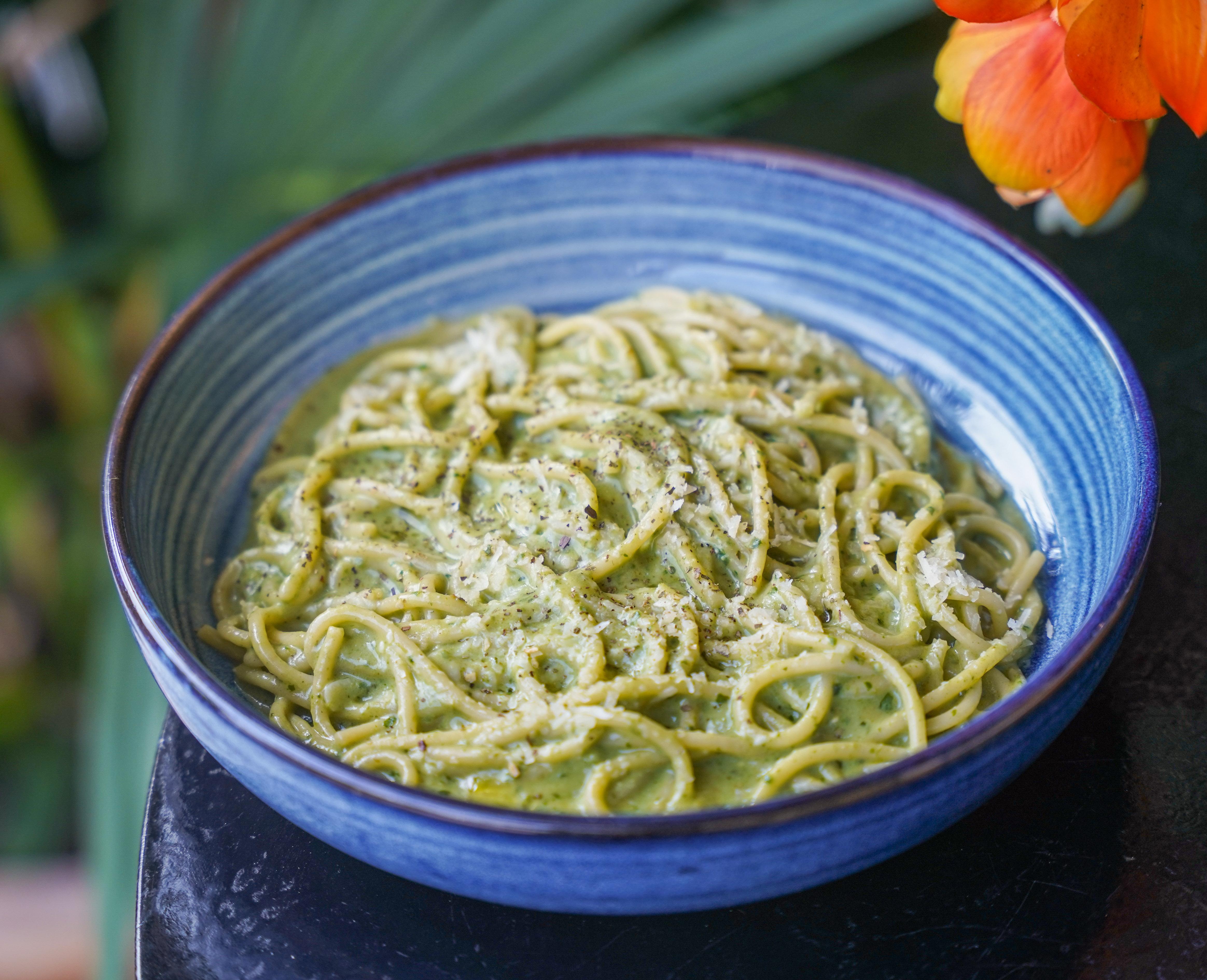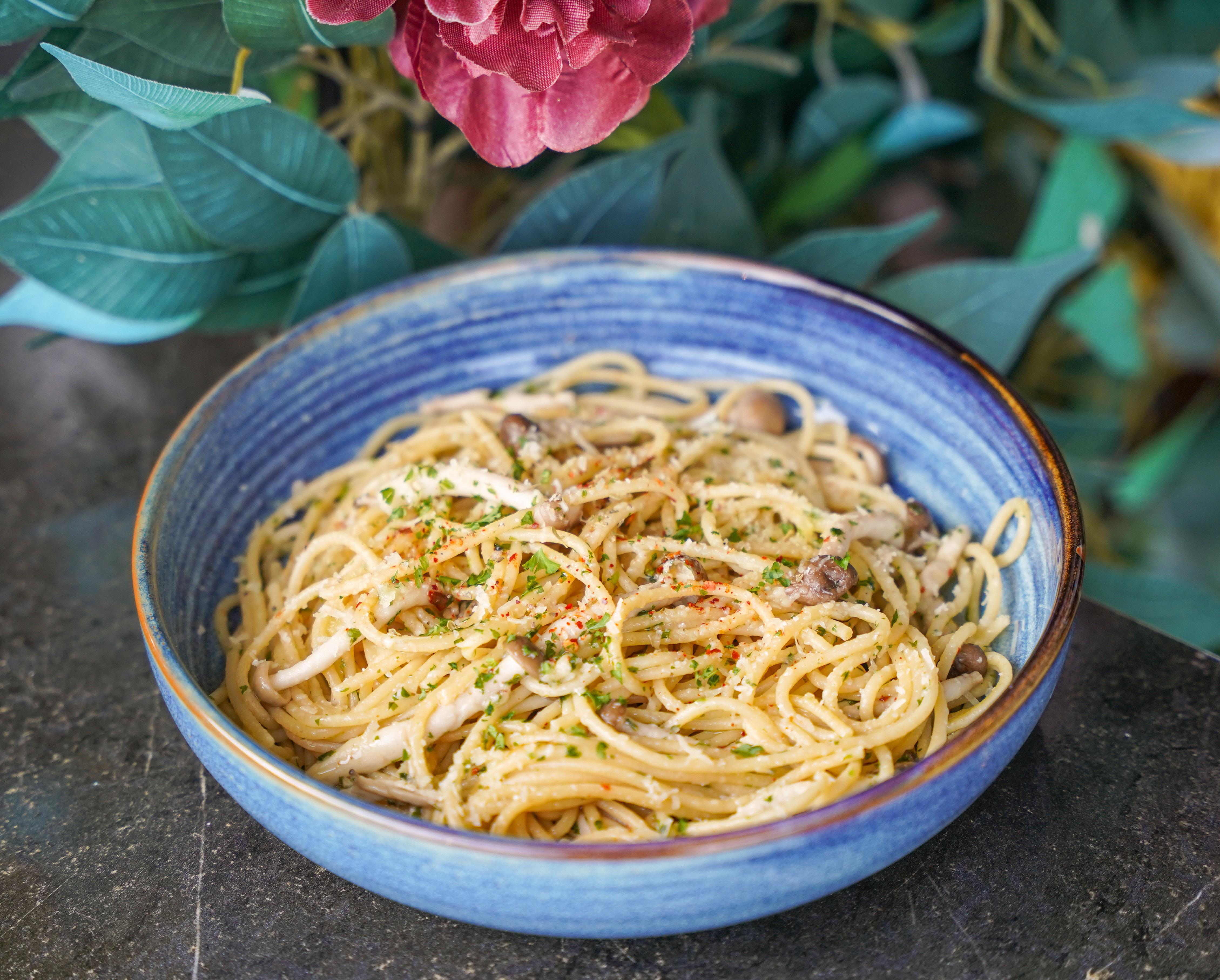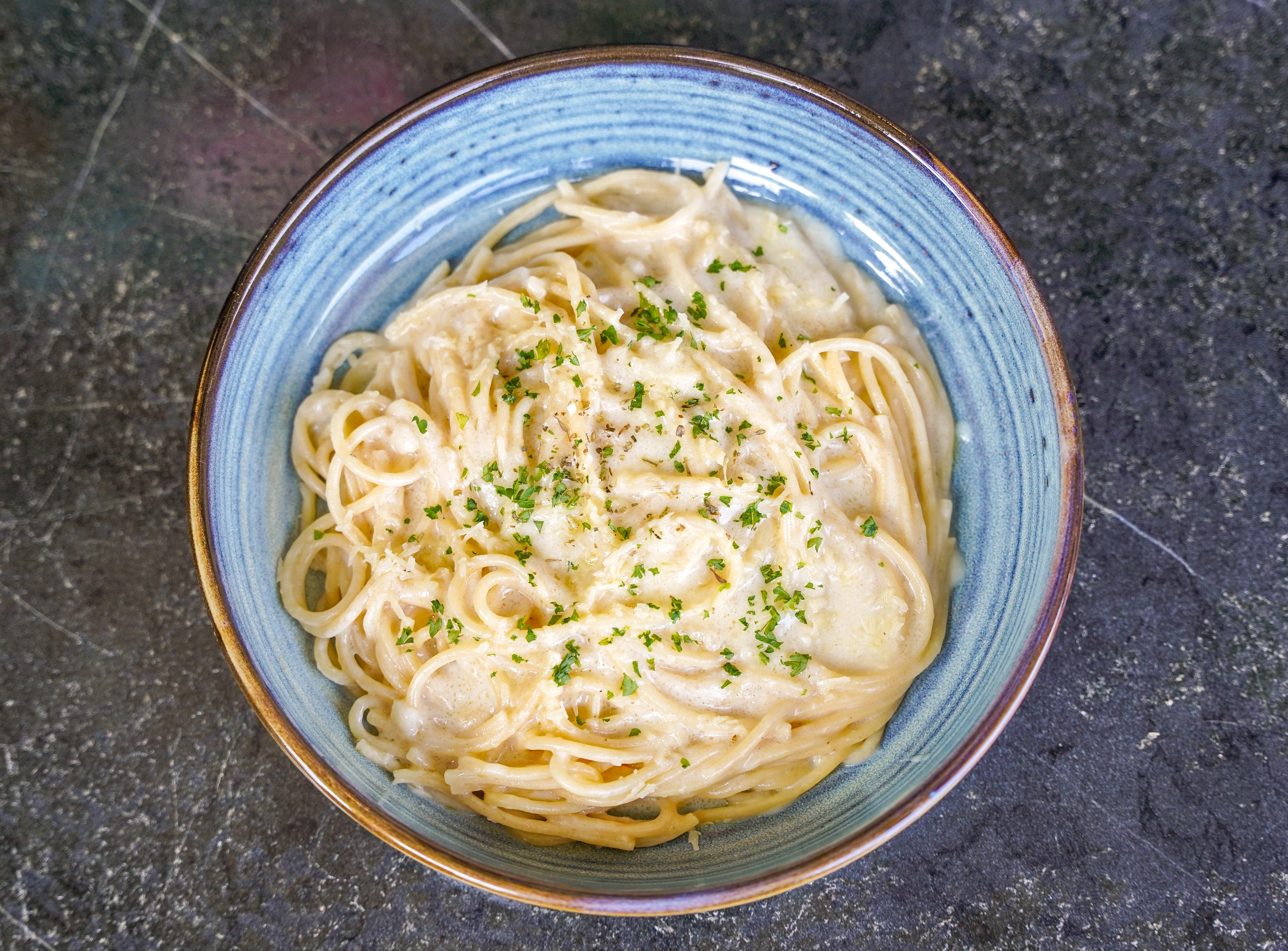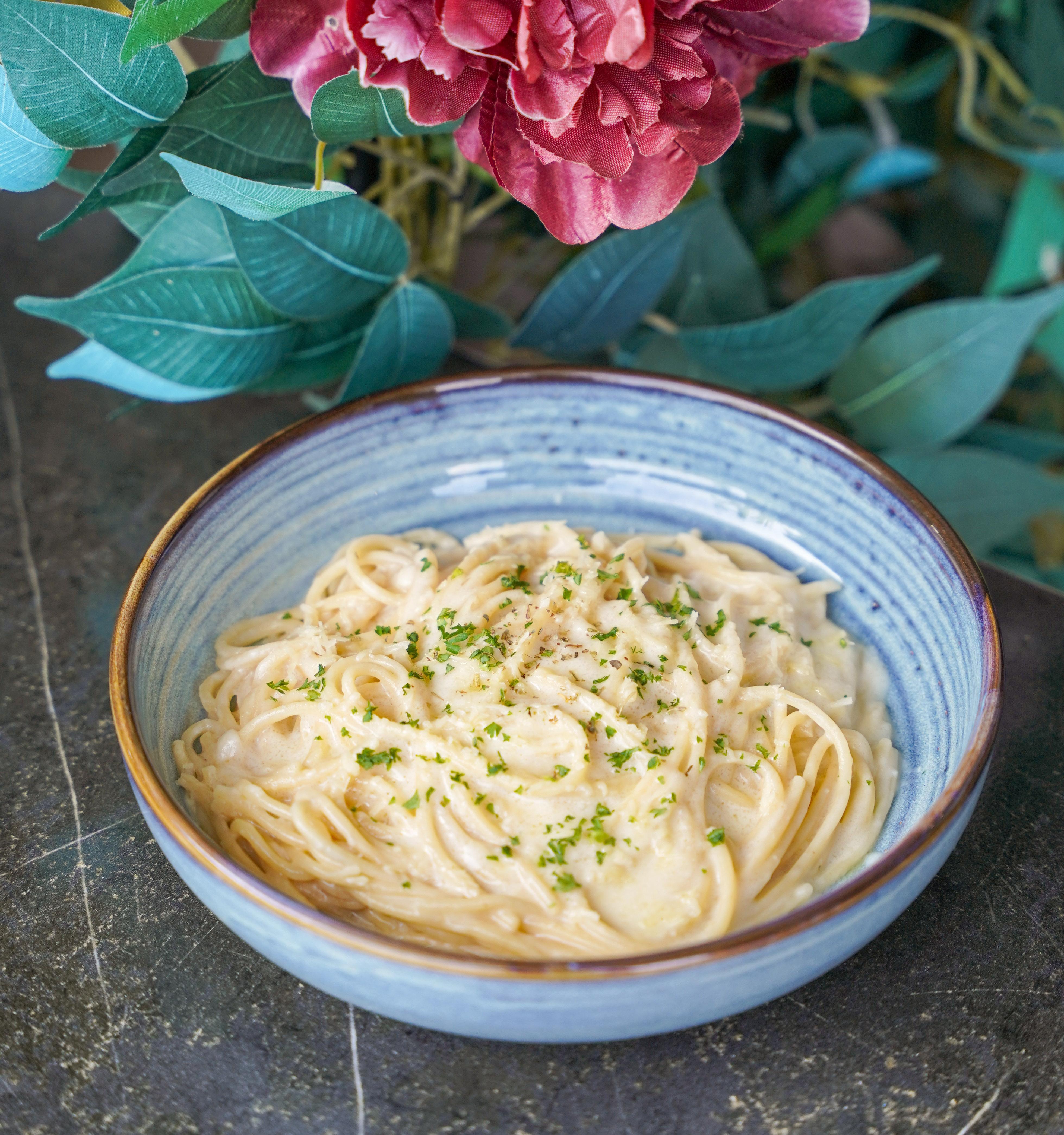 Signature Tiffins Cafe does justice to the familiar pasta favourites - Creamy Alfredo (RM18.90; with bechamel sauce, Parmesan cheese and herbs), Creamy Pesto (RM20.90; with basil, pine nuts, Parmesan and olive oil) and Aglio Olio (RM15.90; with extra virgin olive oil, garlic, chilli flakes, parsley and a touch of Parmesan), making it the neighbourhood's next best thing to a traditional trattoria.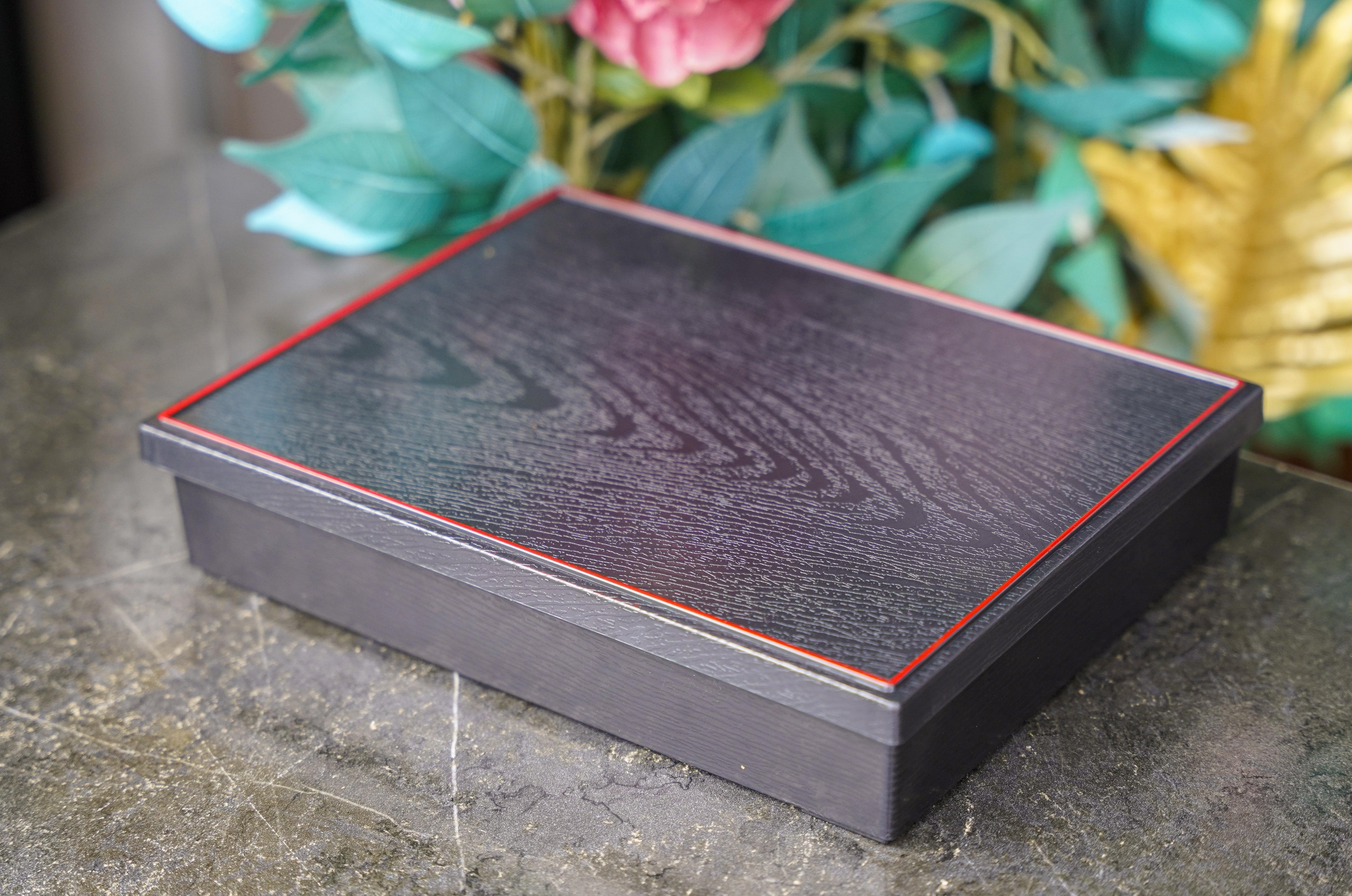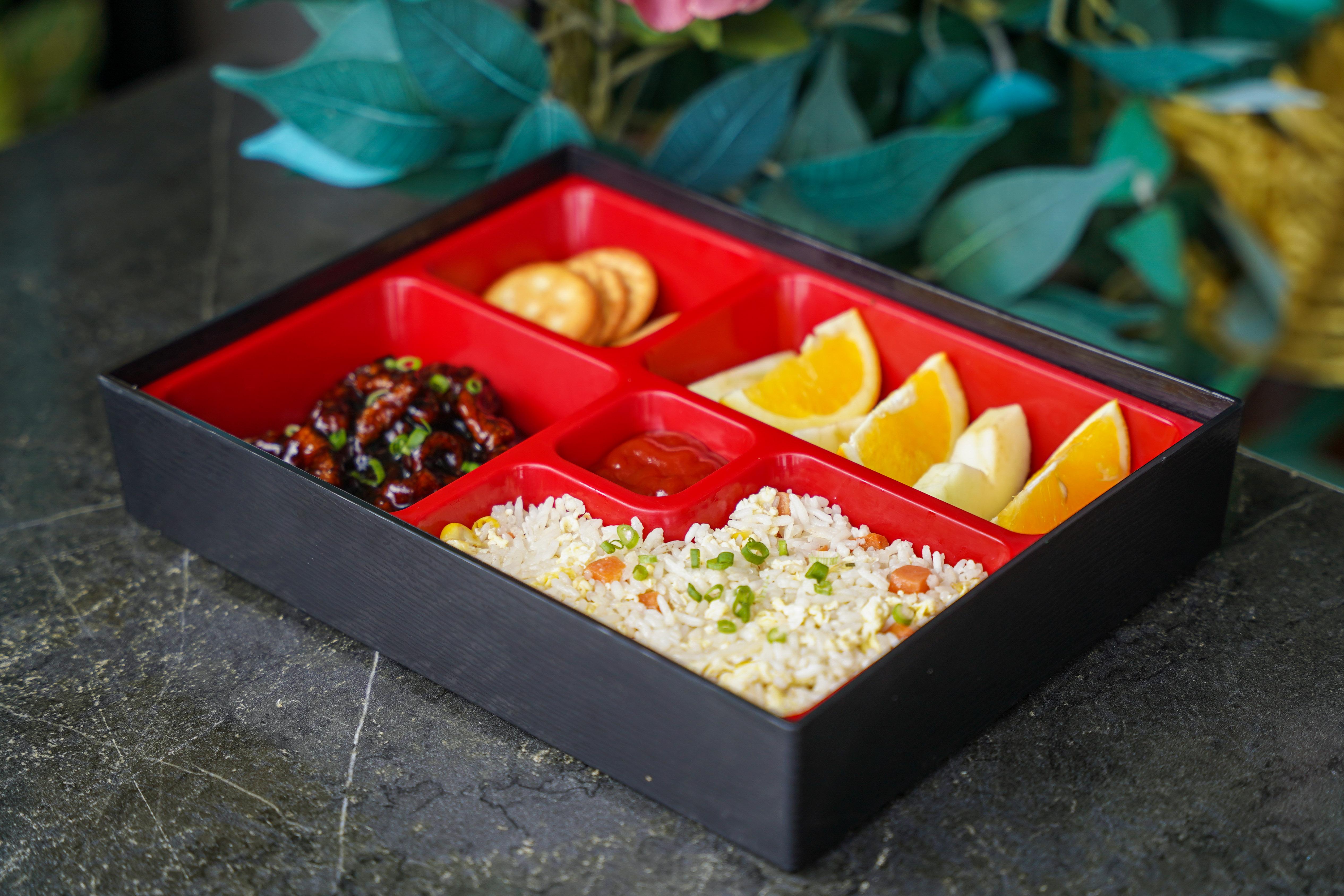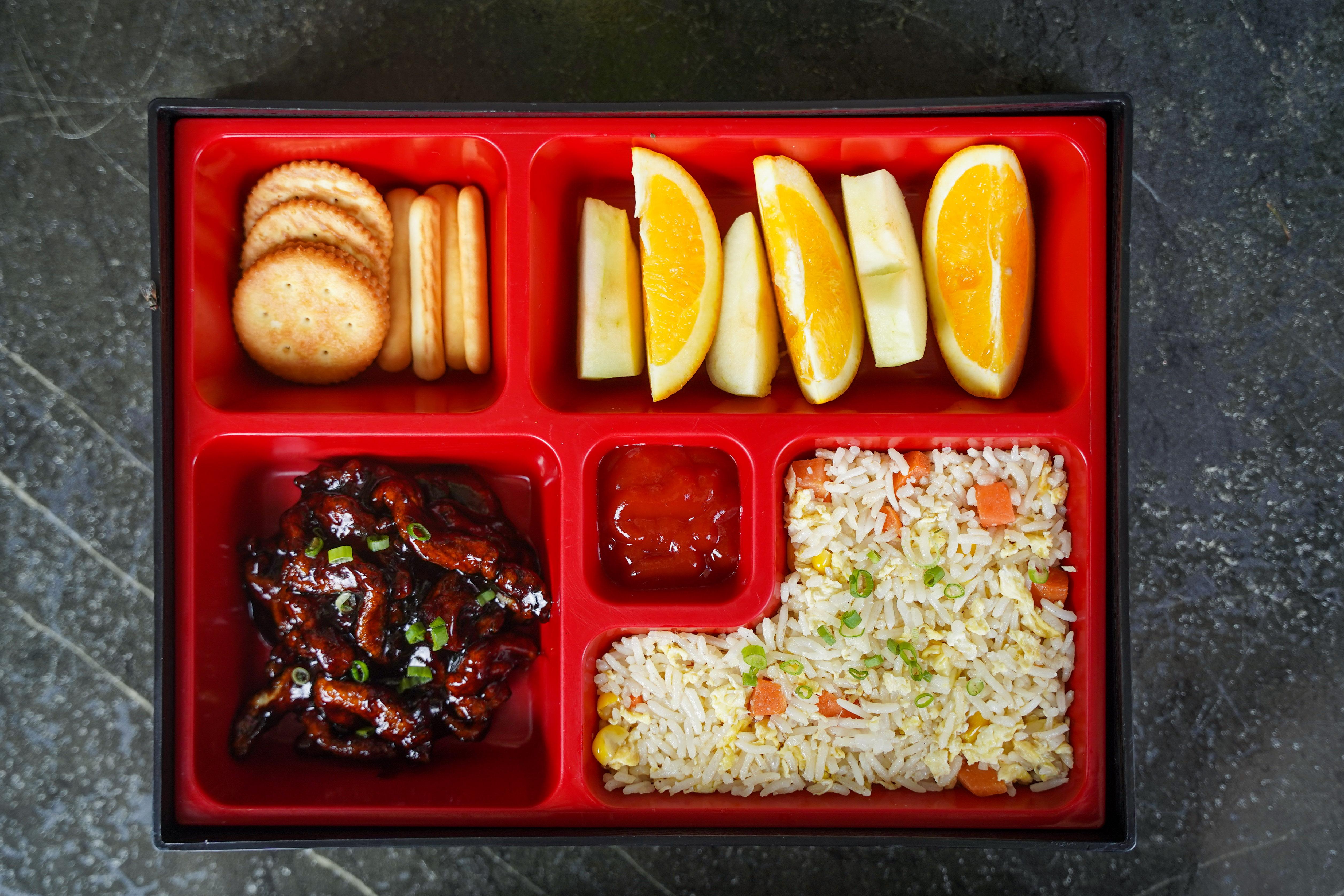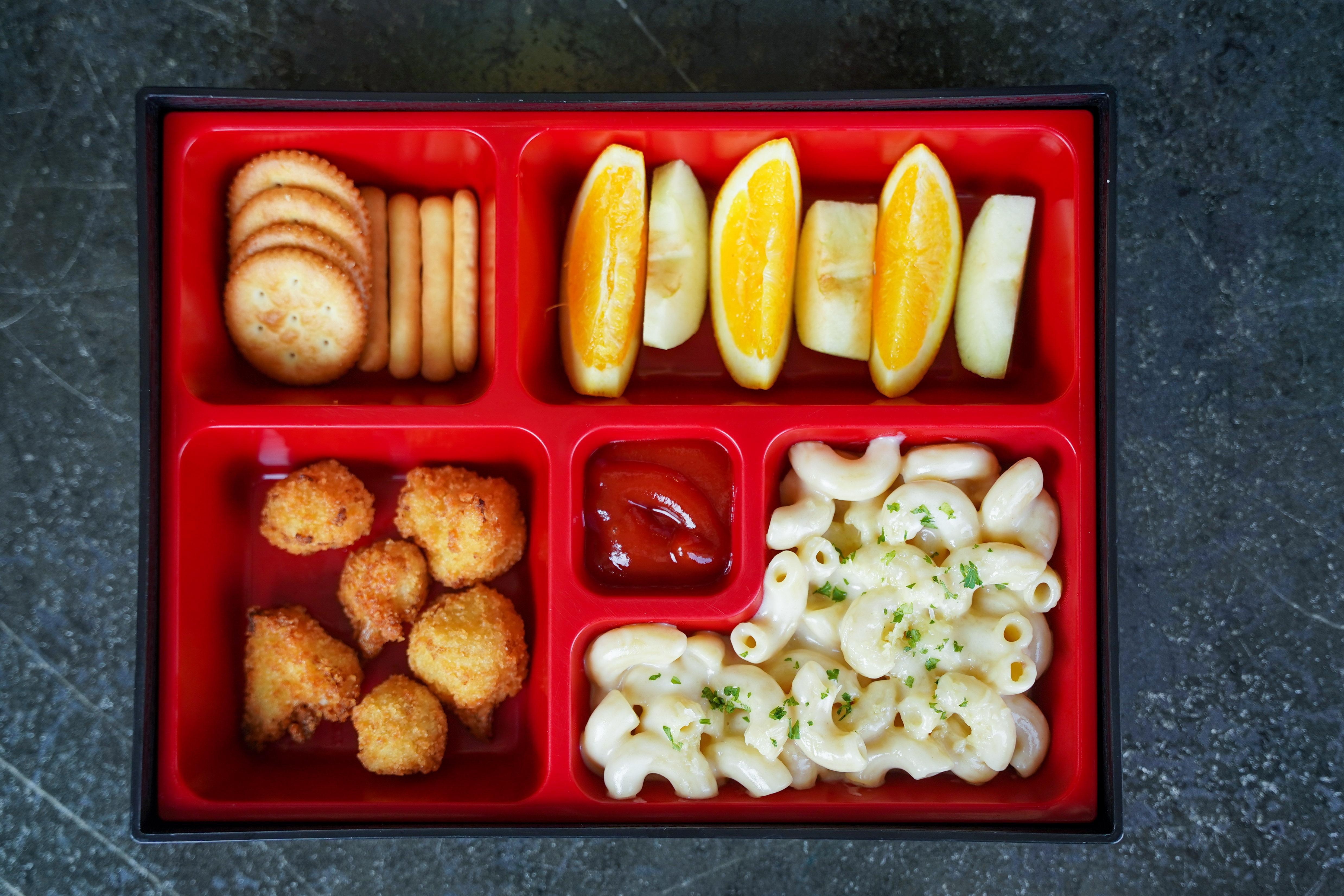 Forget the cliched kids' meals at most places - Signature Tiffins Cafe has poured plenty of initiative into its Bento Sets, each priced at a budget-friendly RM12.90, coming with apples, oranges and cheese crackers that children will love munching on.
Bento varieties include the Egg Fried Rice (lip-smacking with stir-fried boneless chicken slices in sweet soy sauce), Creamy Mac & Cheese (with crispy fried cauliflower fritters),  sweet-sour fish and rice, stir-fried noodles, nuggets with fries, creamy white sauce spaghetti, and more. Even adults might find these bentos irresistible!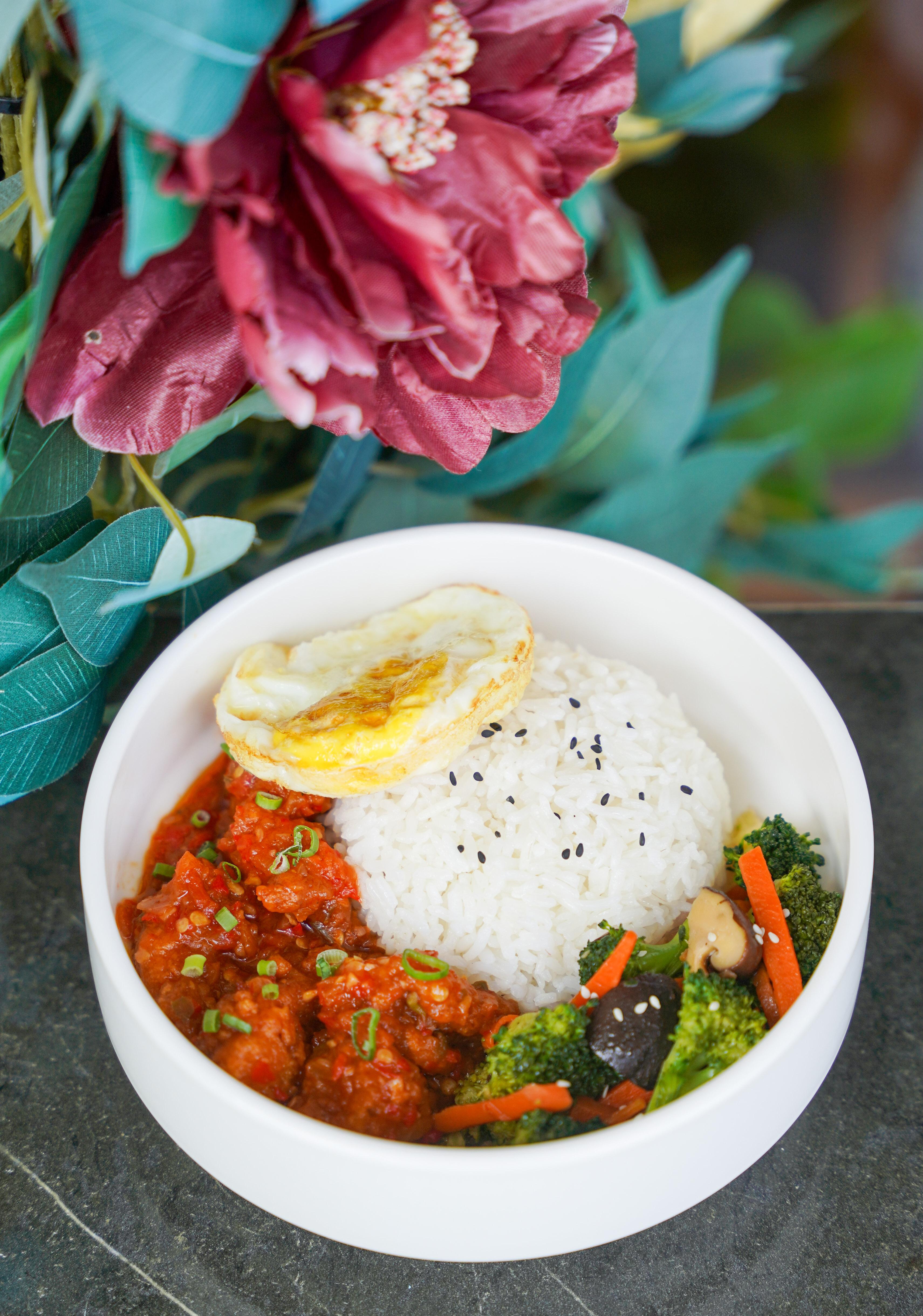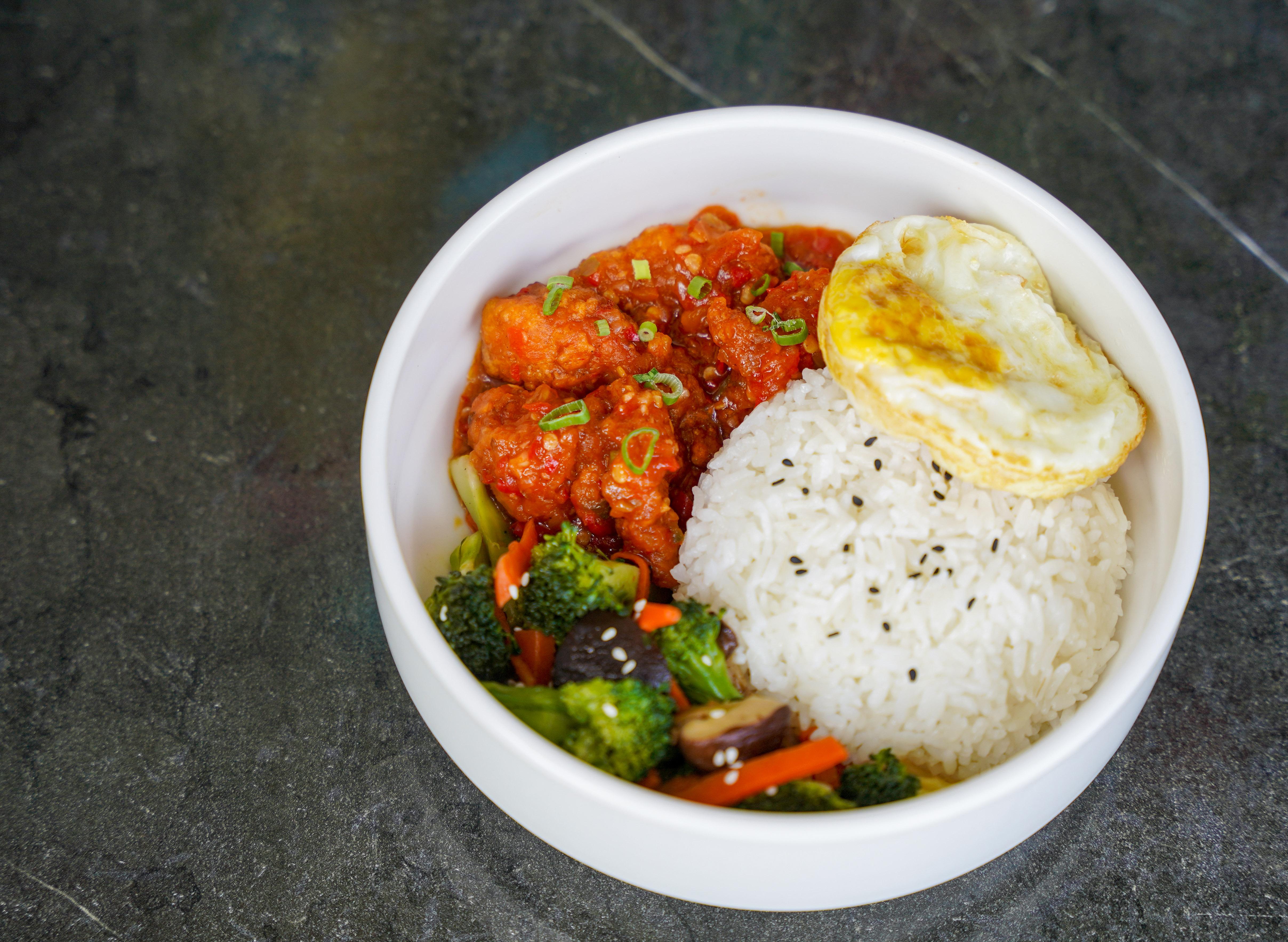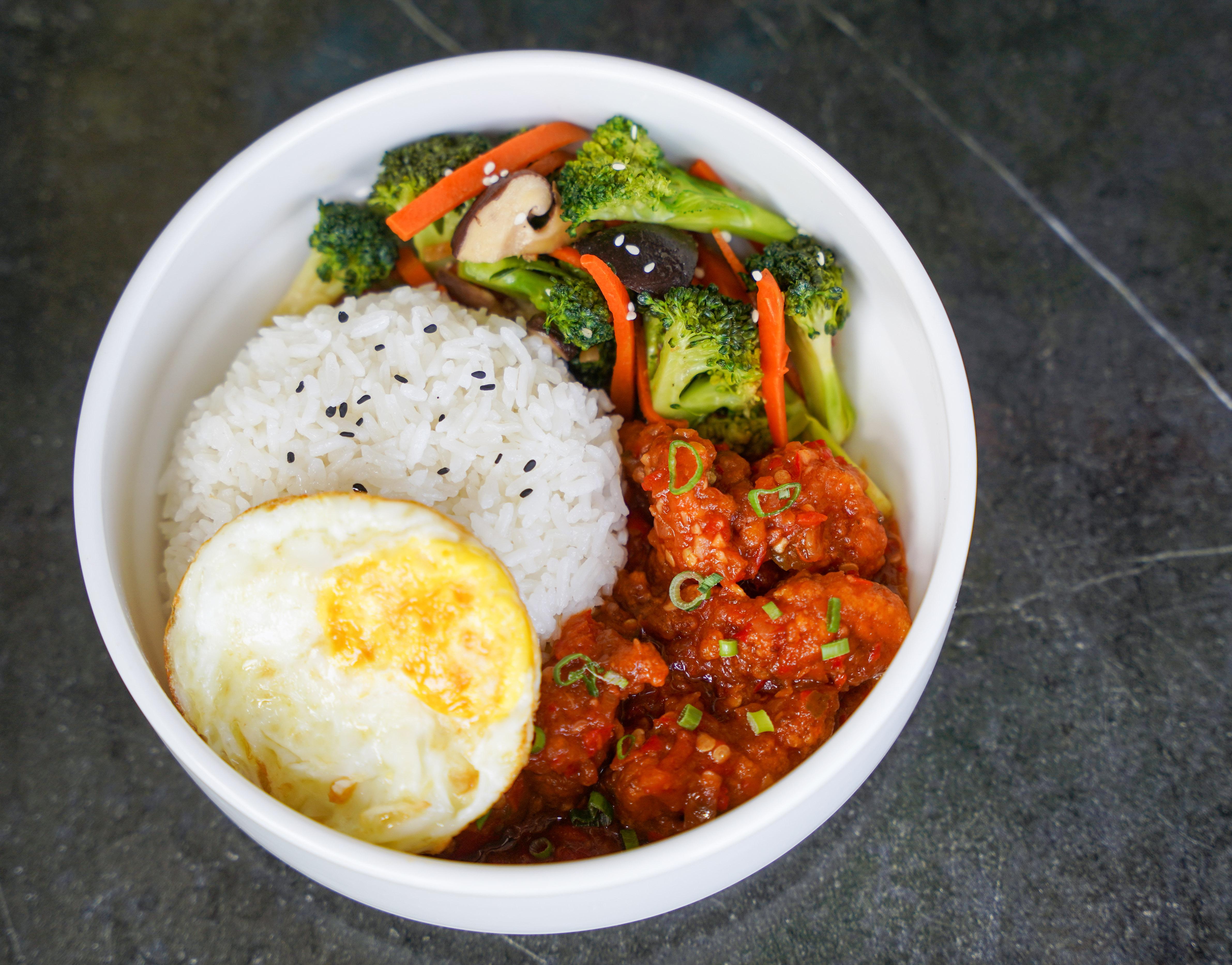 For soulful comfort fare, the Umami Rice Bowl series will nourish the stomach and nurture the spirit, each served with jasmine rice, fried egg and stir-fried vegetables. 
The Ayam Sambal Balado (RM14.90) is unmistakably spicy with chillies but not overpowering, so most of us can savour this Indonesian classic without feeling punished.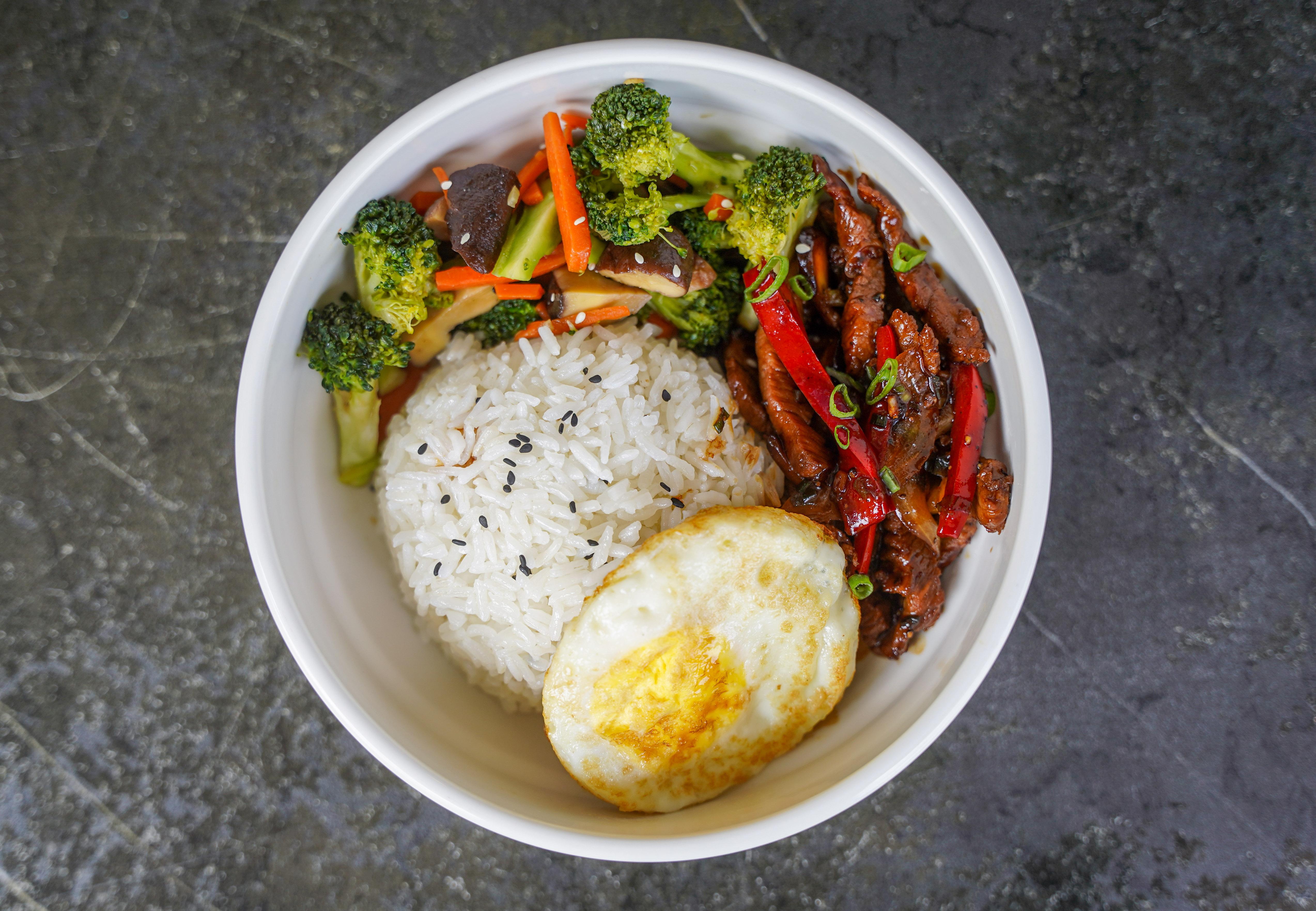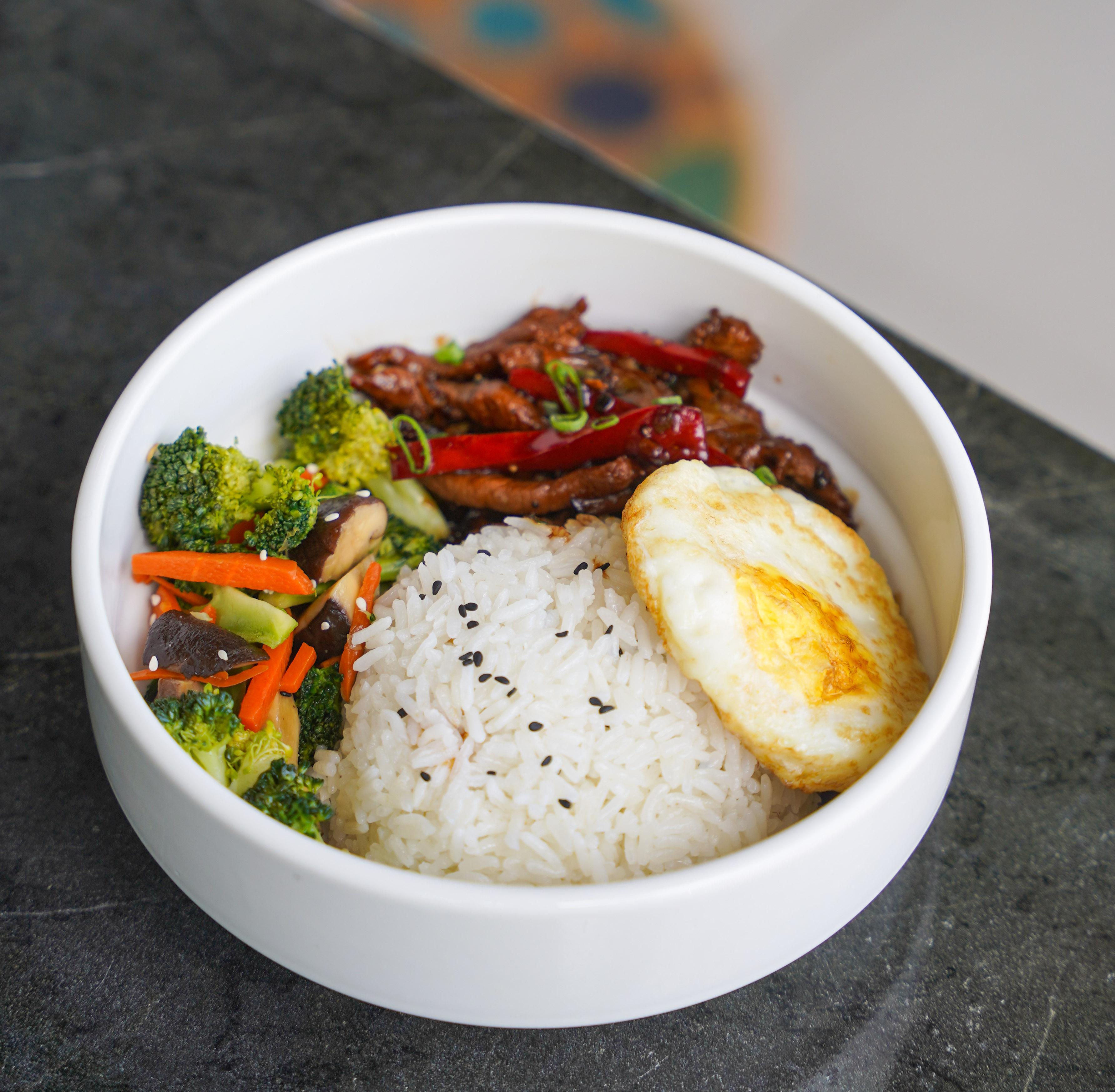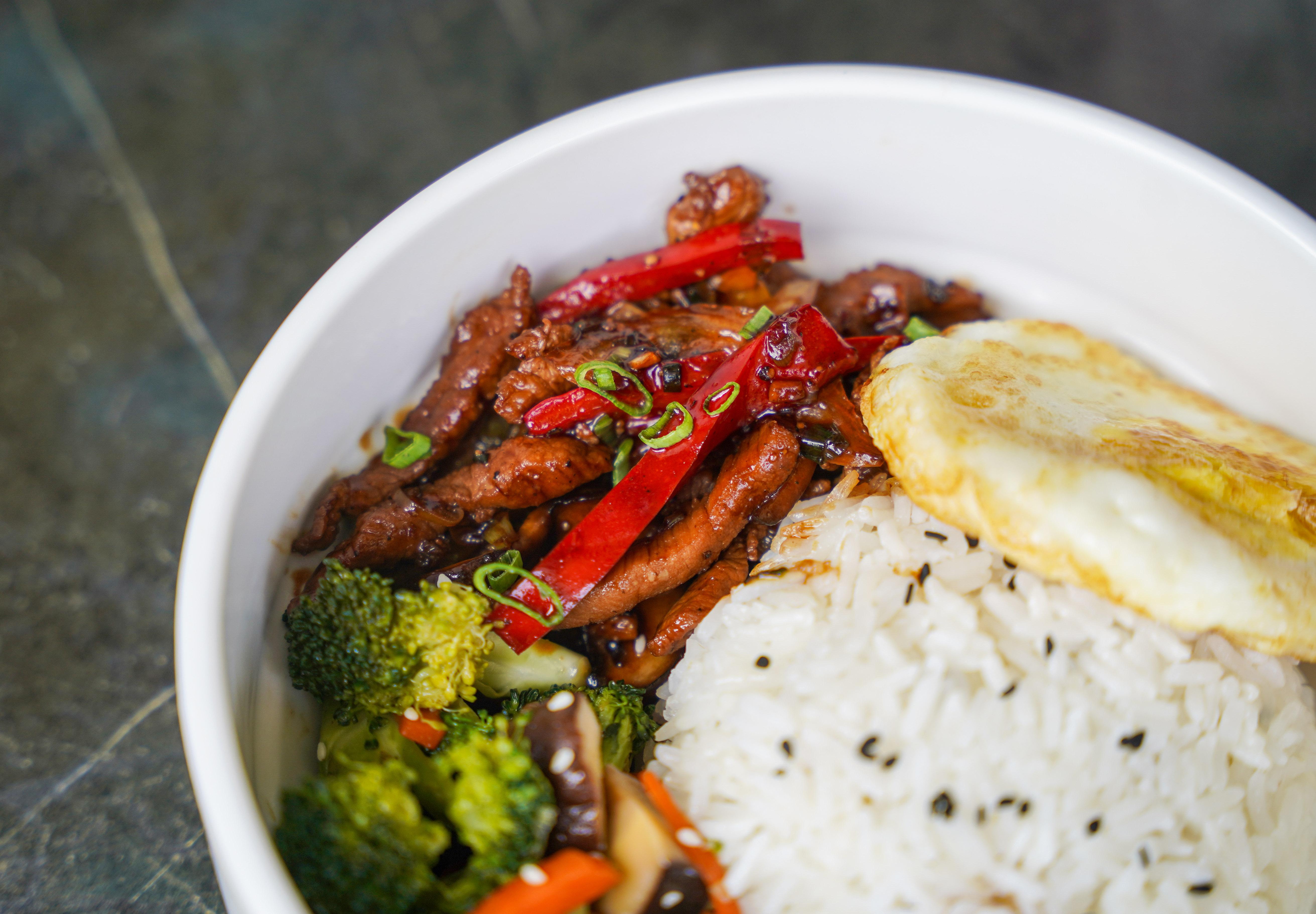 The Black Pepper Sirloin Beef (RM16.90) fits the bill for carnivorous customers, packed with the protein kick of firm, fleshy beef.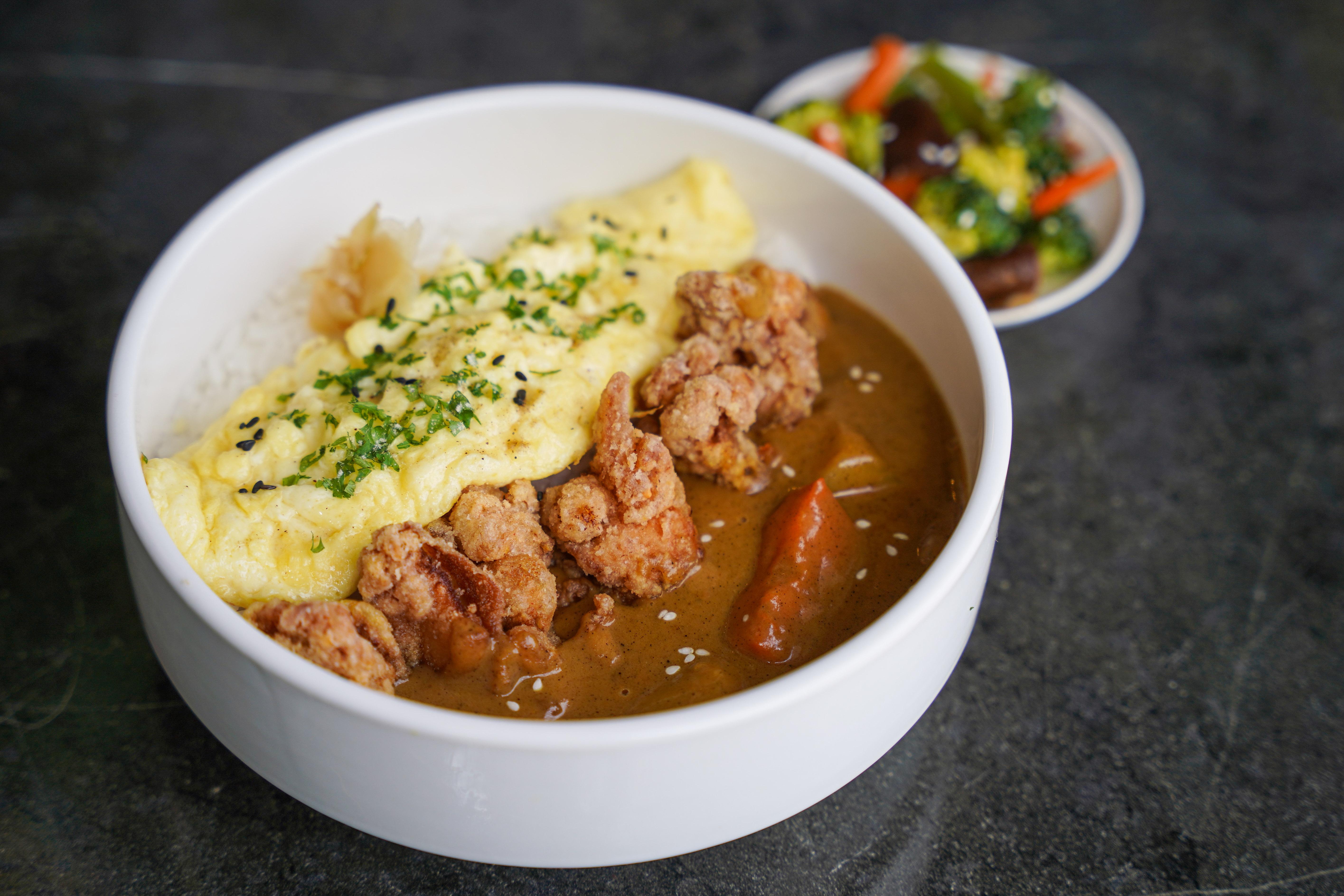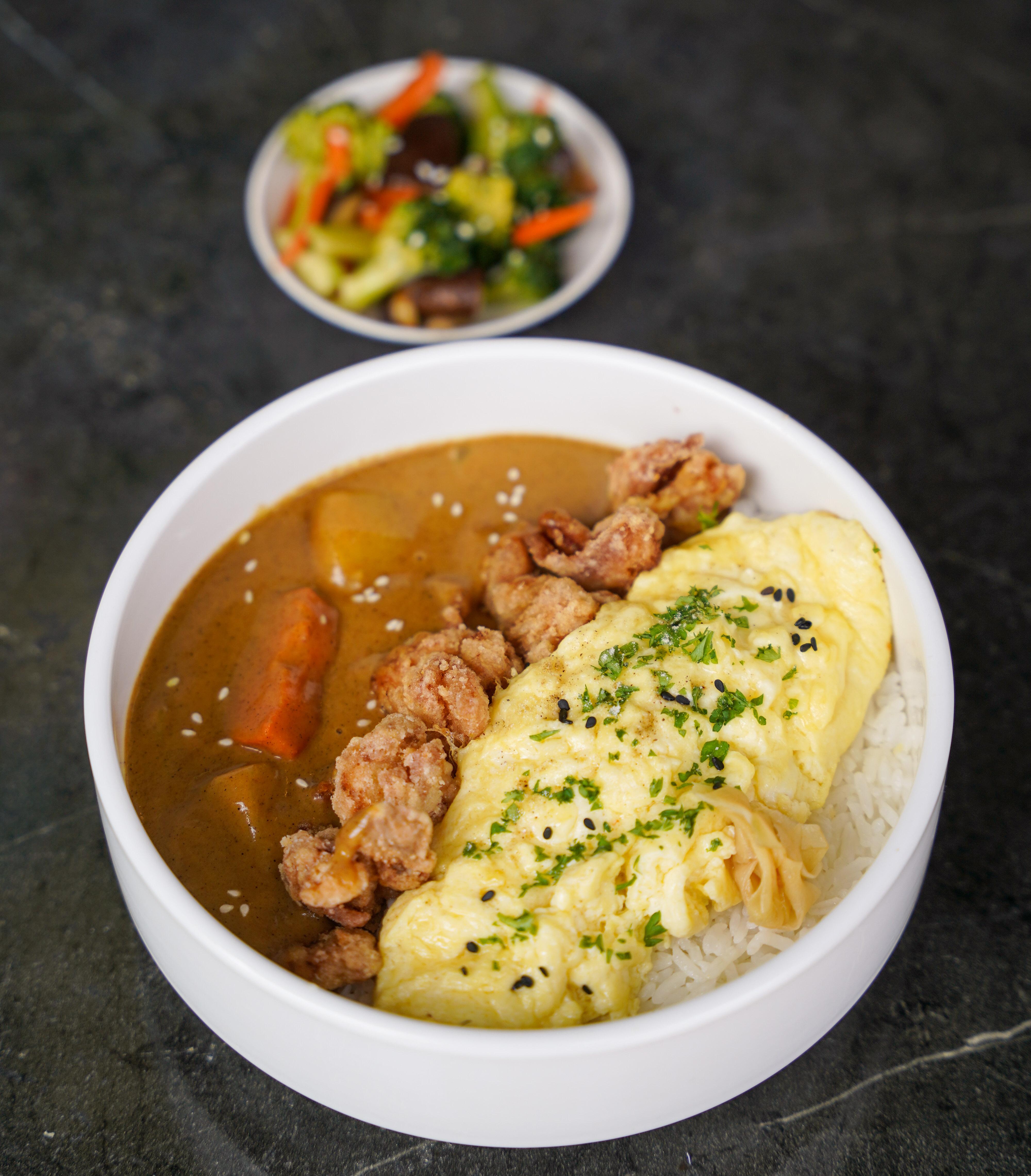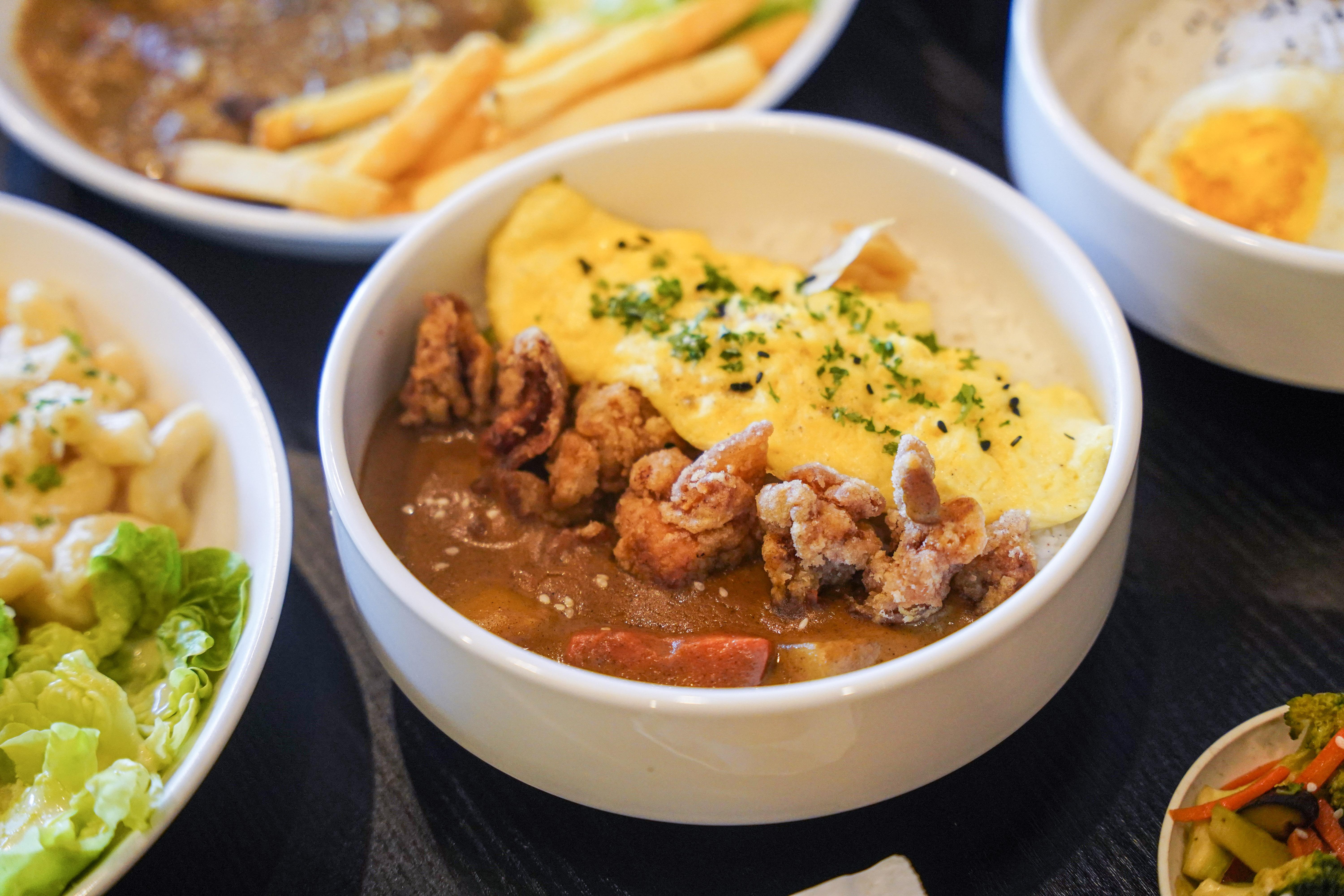 Devotees of Japanese rice bowls, bookmark Signature Tiffins Cafe for its Chicken Karaage Katsu Curry (RM15.90), bolstered by thick, mellow Japanese curry, an immensely enjoyable ensemble with fried boneless chicken, soft omelette, potatoes and carrots. Heartwarming.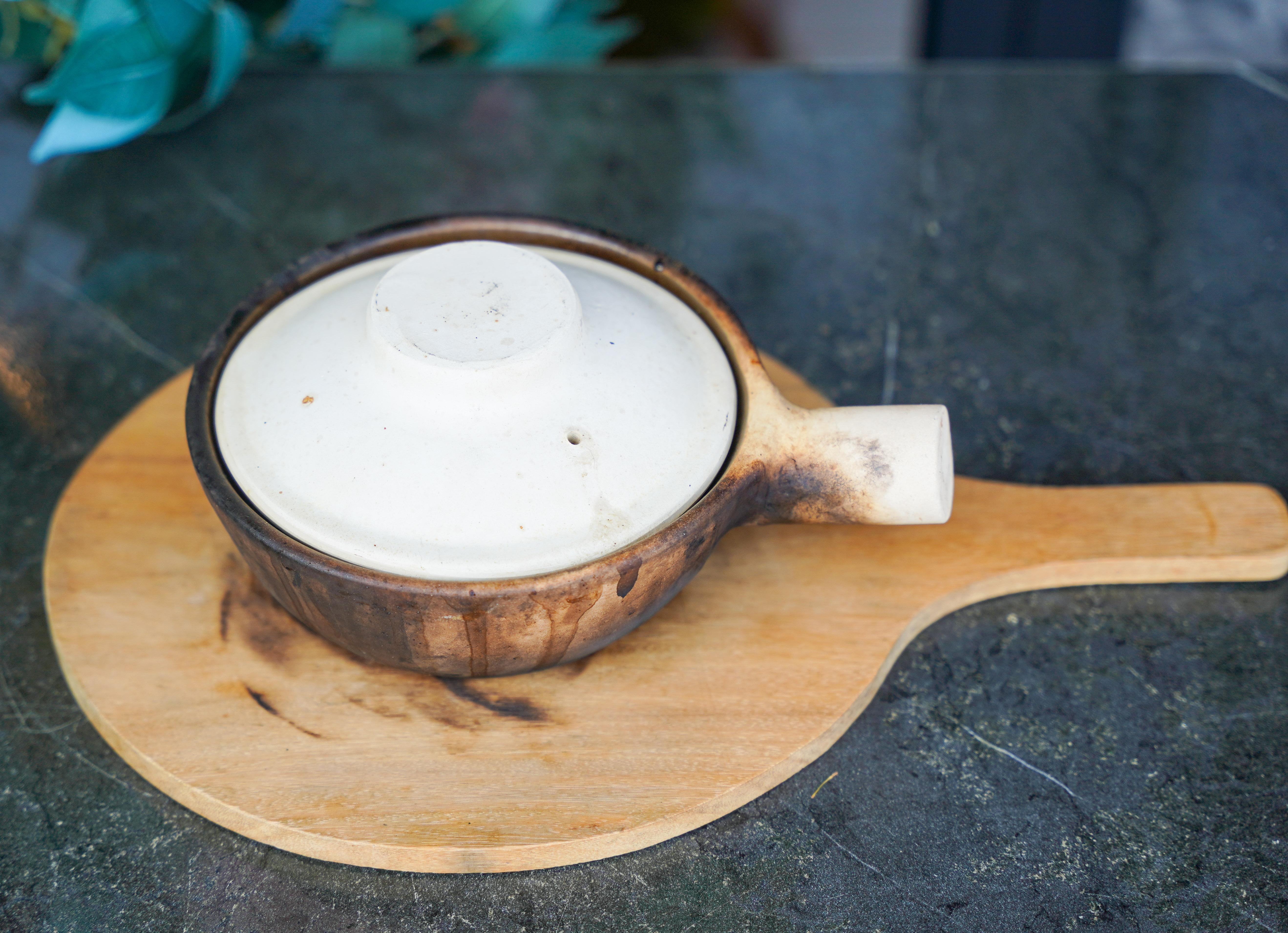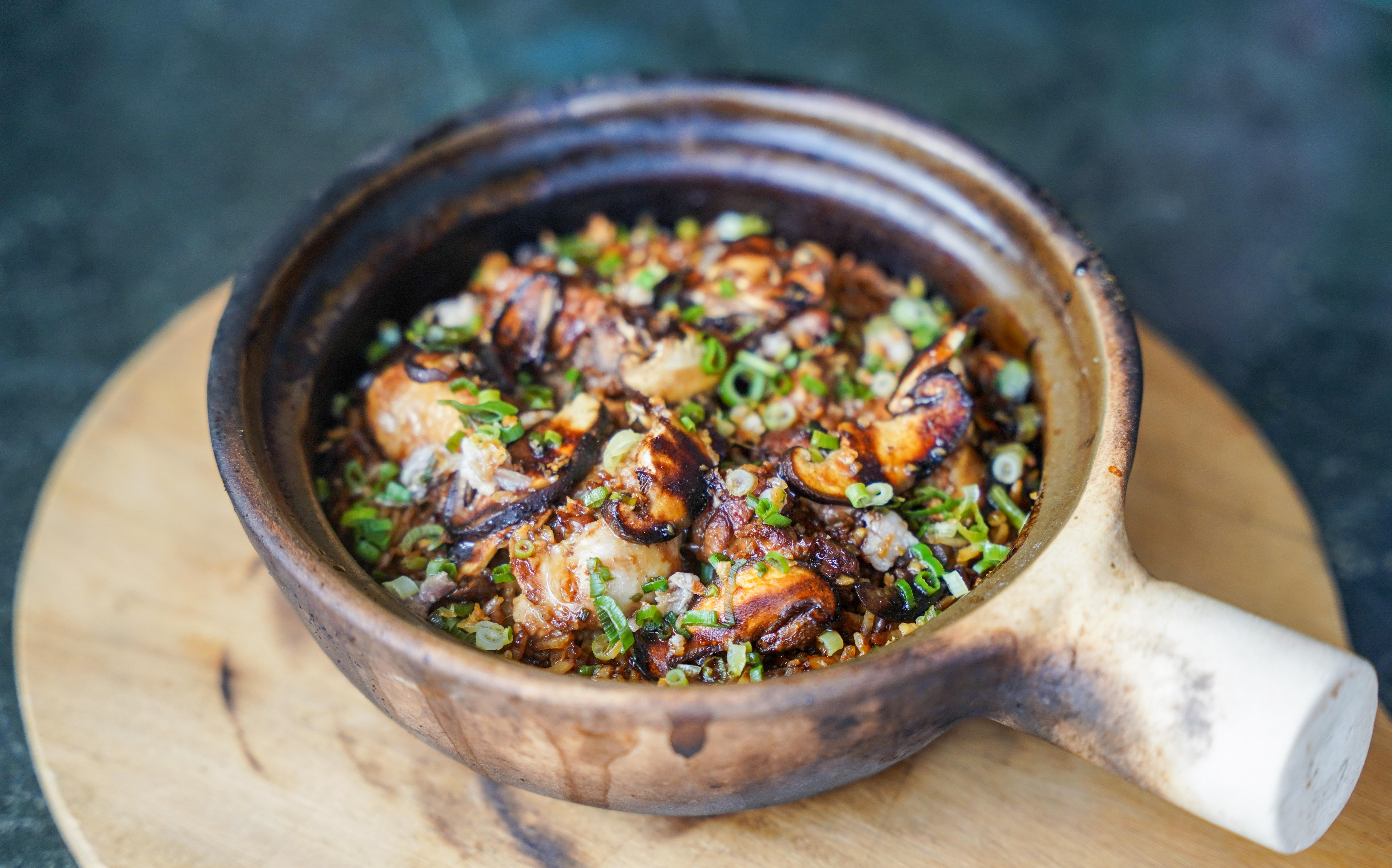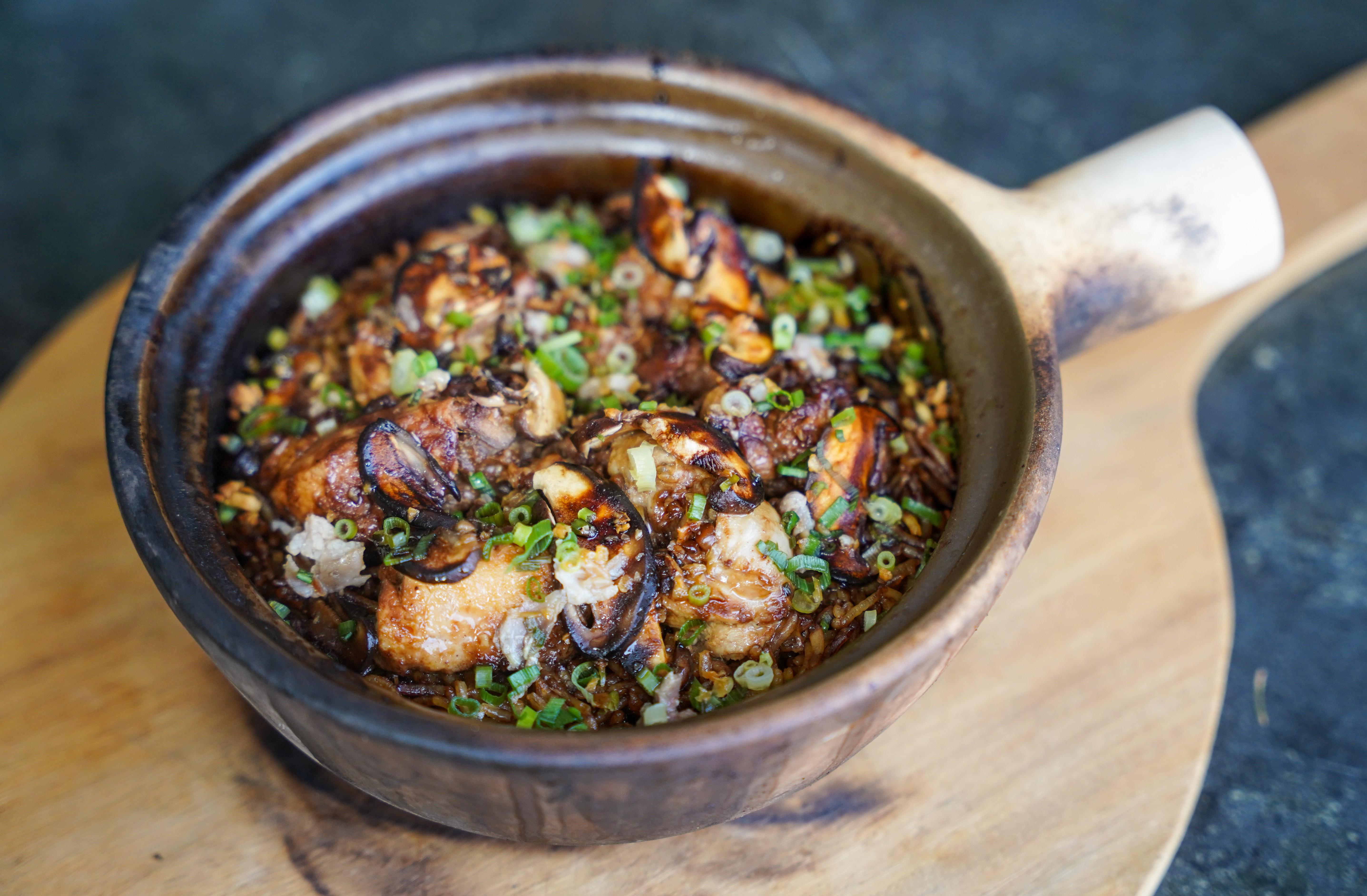 Still perennially popular, Signature Tiffins Cafe's Claypot Chicken Rice (RM19.90) remains as remarkable as always, cooked to order within 20 minutes, laden with chunks of succulent chicken, salted fish and shiitake mushrooms for exceptional earthiness. Fantastic to the final scoop of perfectly crispy charred rice at the bottom of the claypot.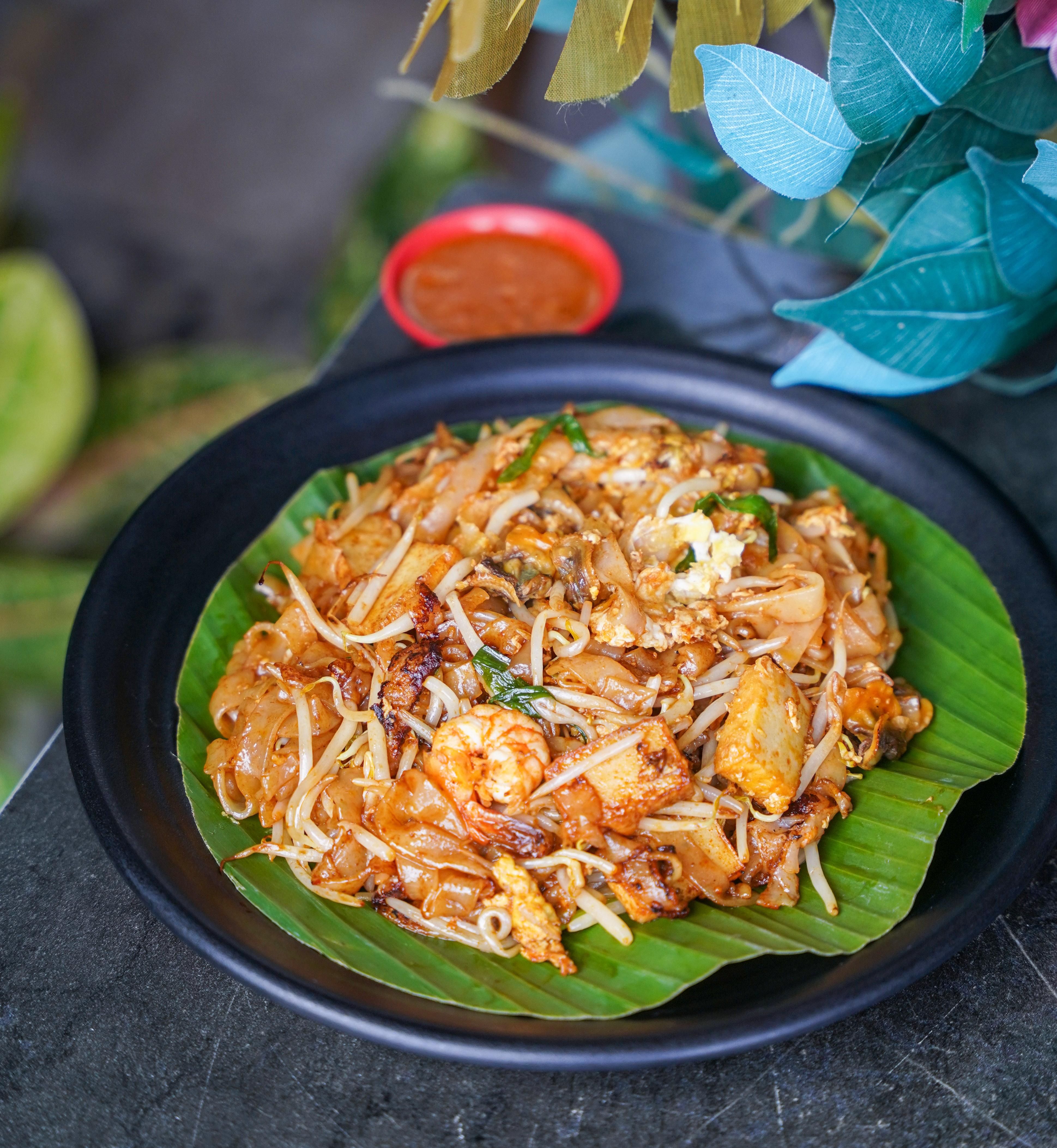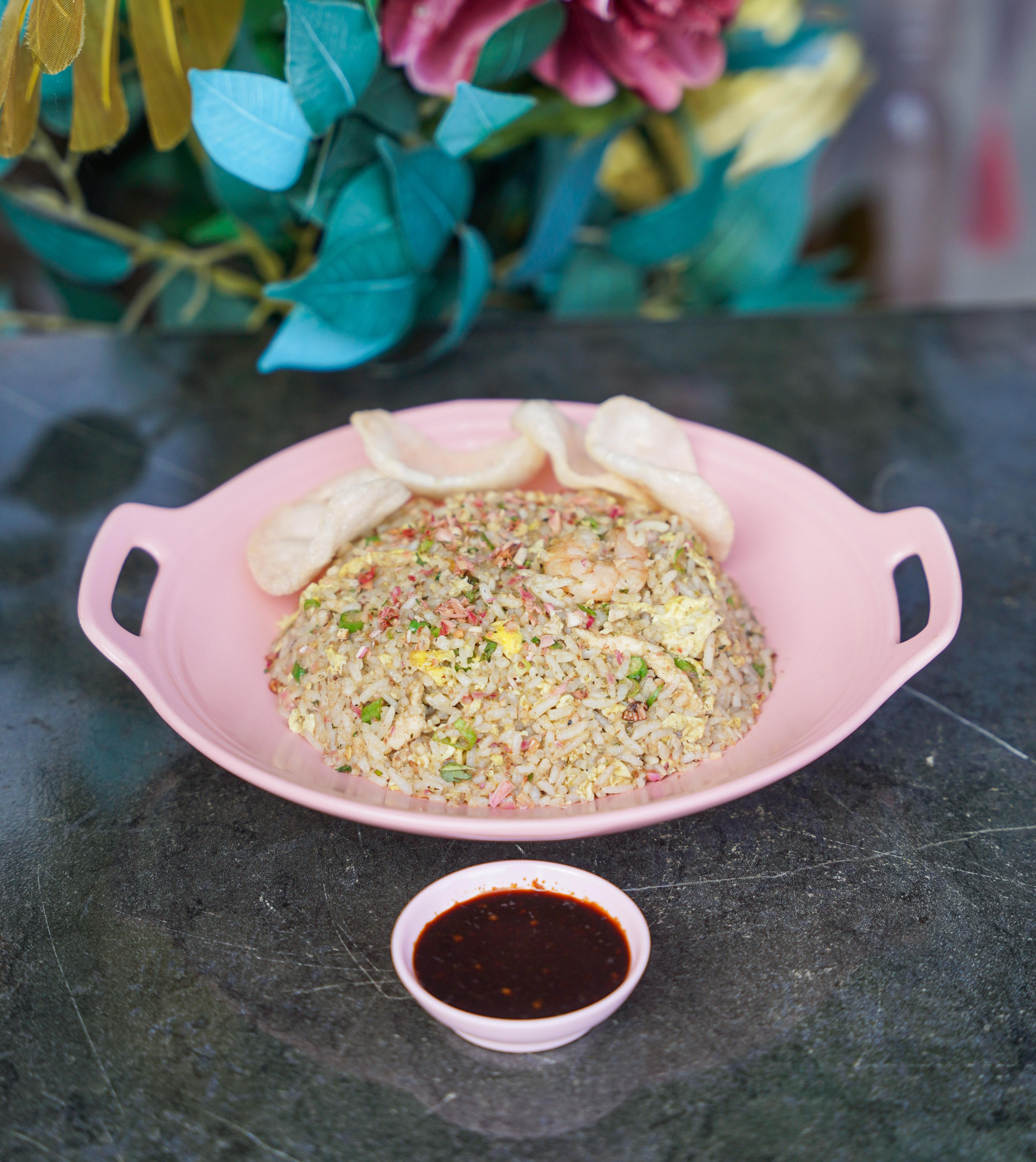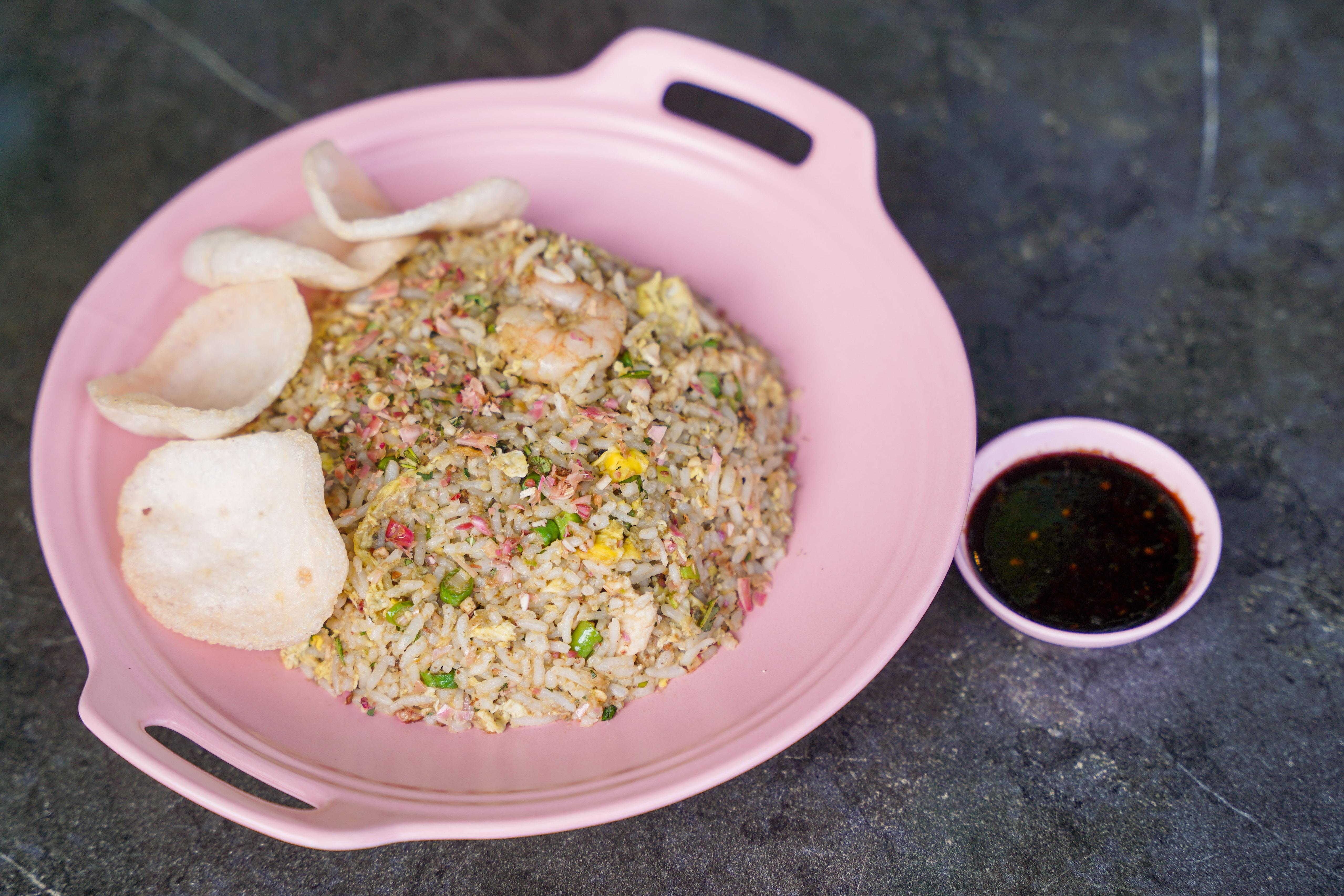 Other local options include Char Koay Teow, smoky and satisfying with a plethora of prawns and fish cakes (RM15.90), and Nasi Goreng Kerabu, vibrantly herbaceous with lavish bits of ulam, served with prawns and dark chilli sauce (RM15.90).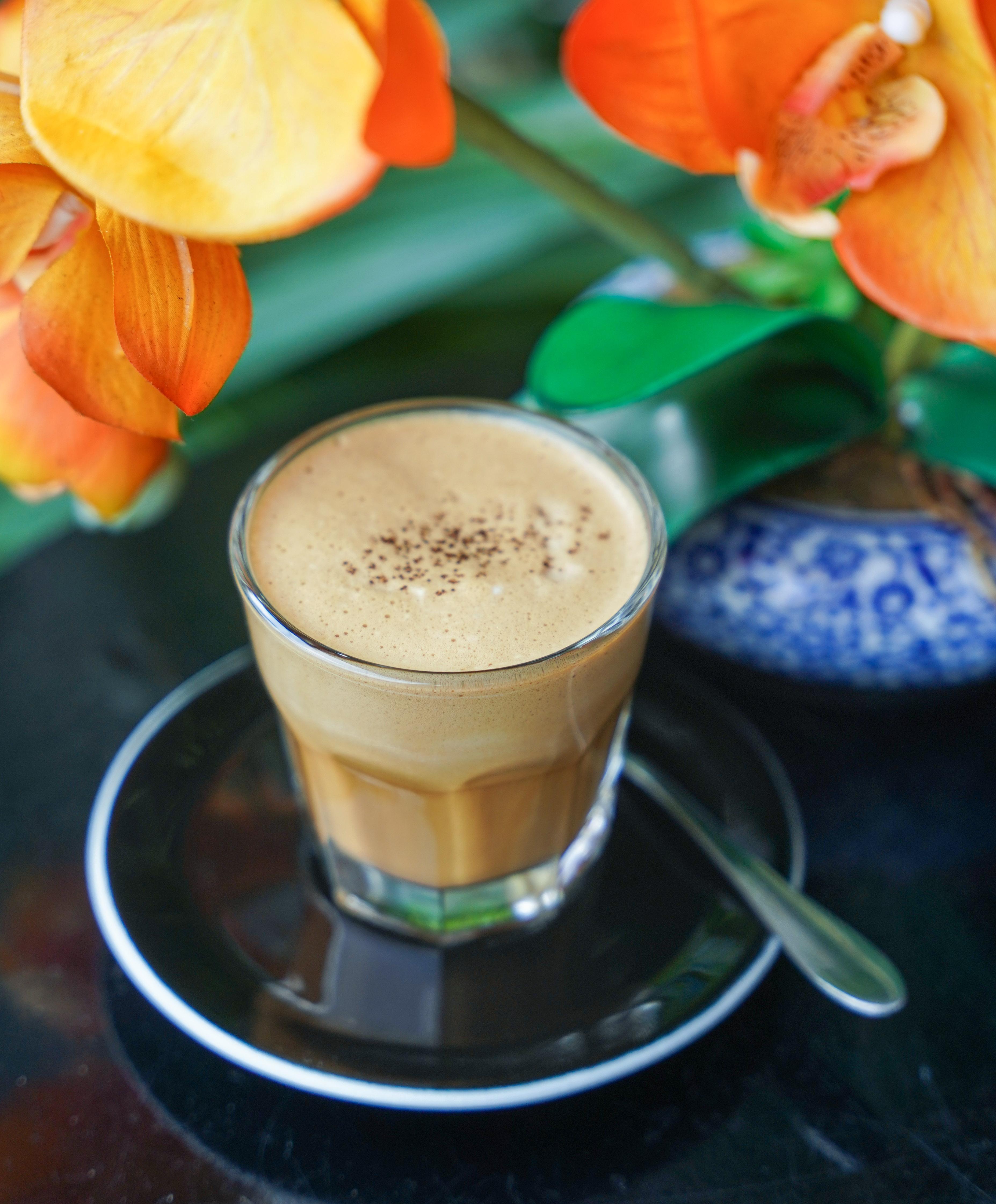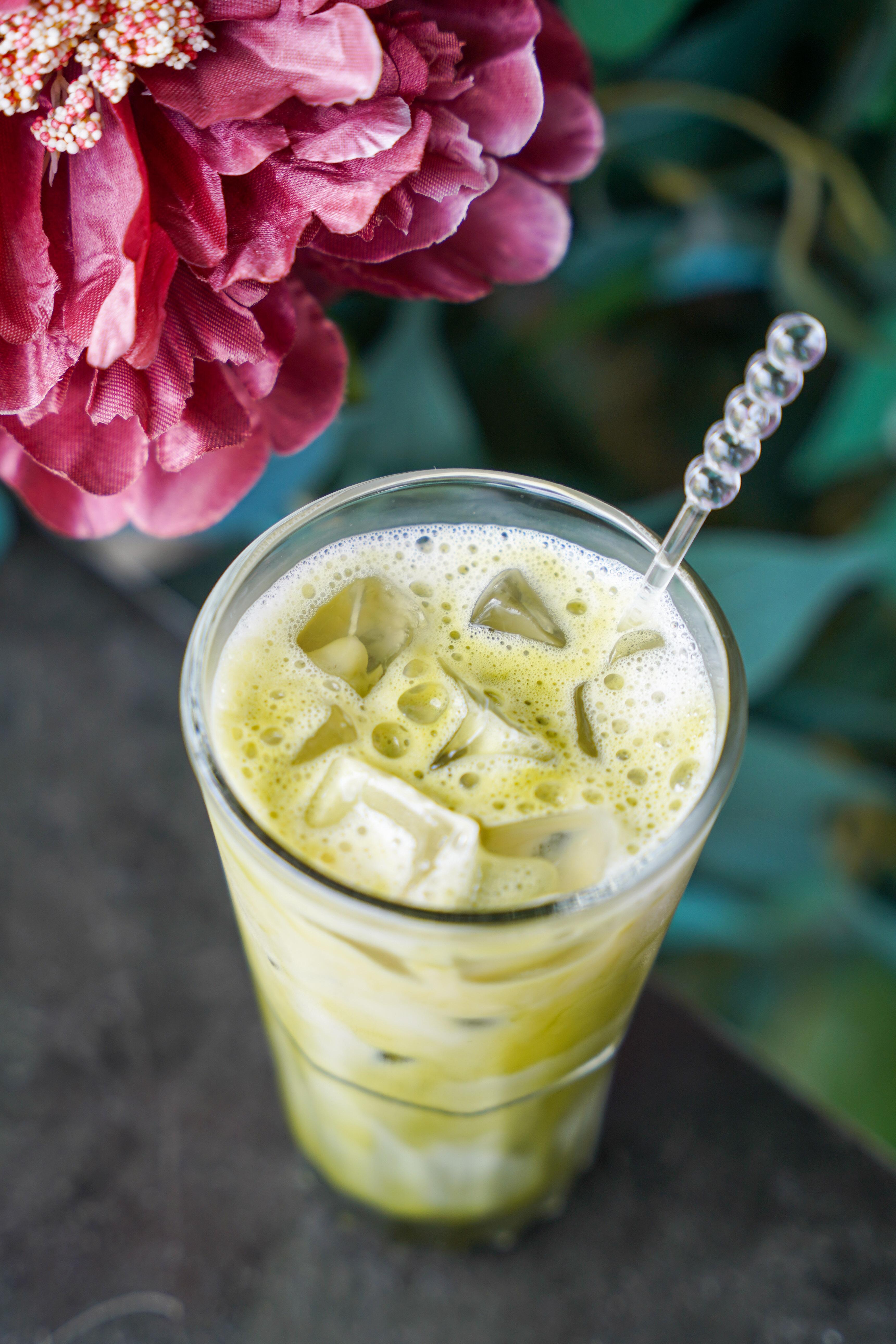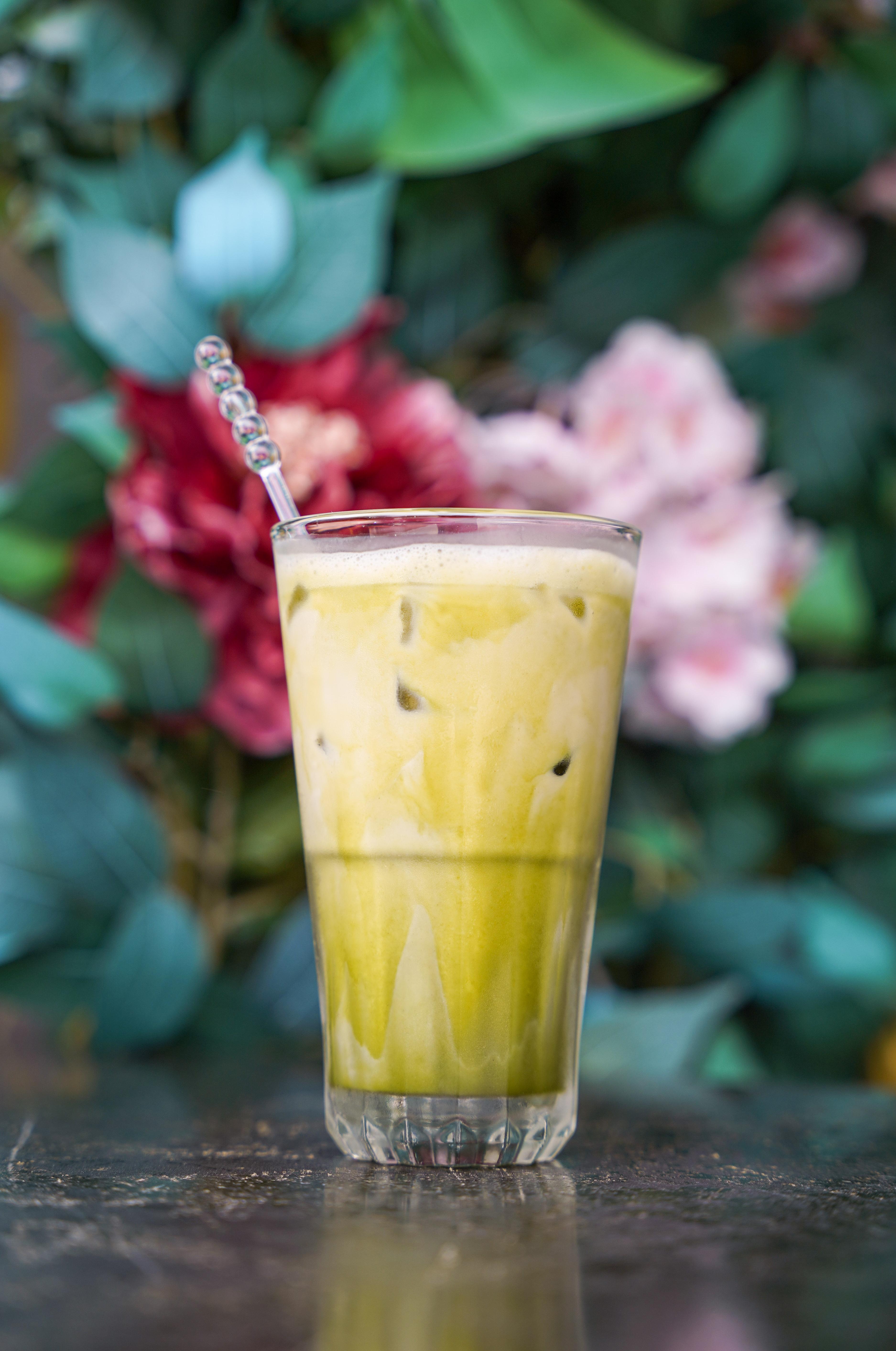 For a caffeine fix, our best bets here include the Spanish Latte, bold and potent, made delectably decadent with condensed milk (RM11.50), and Iced Matcha Latte, soothing and smooth with mild bitter notes (RM13.50; available with oat milk at a RM2.50 add-on).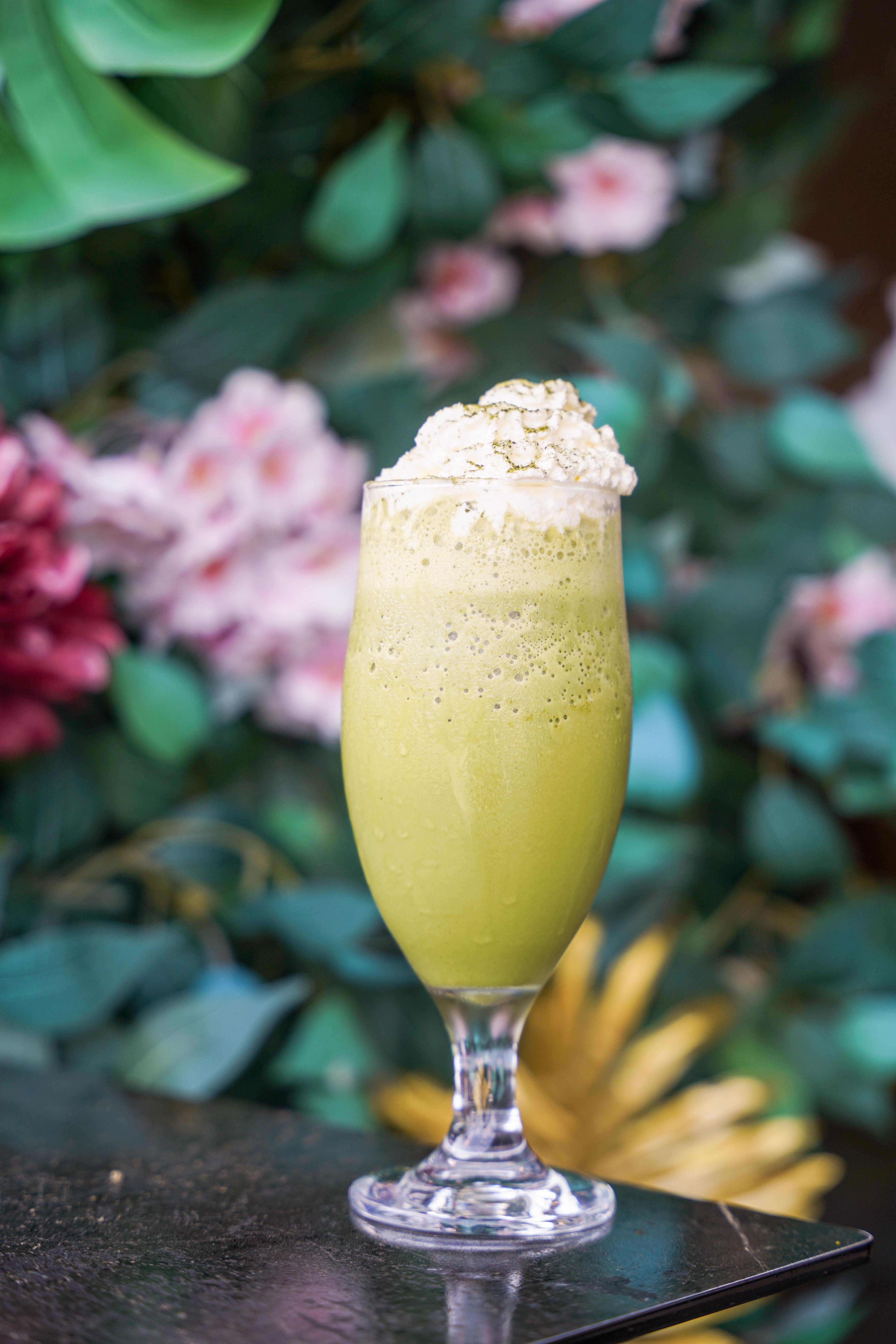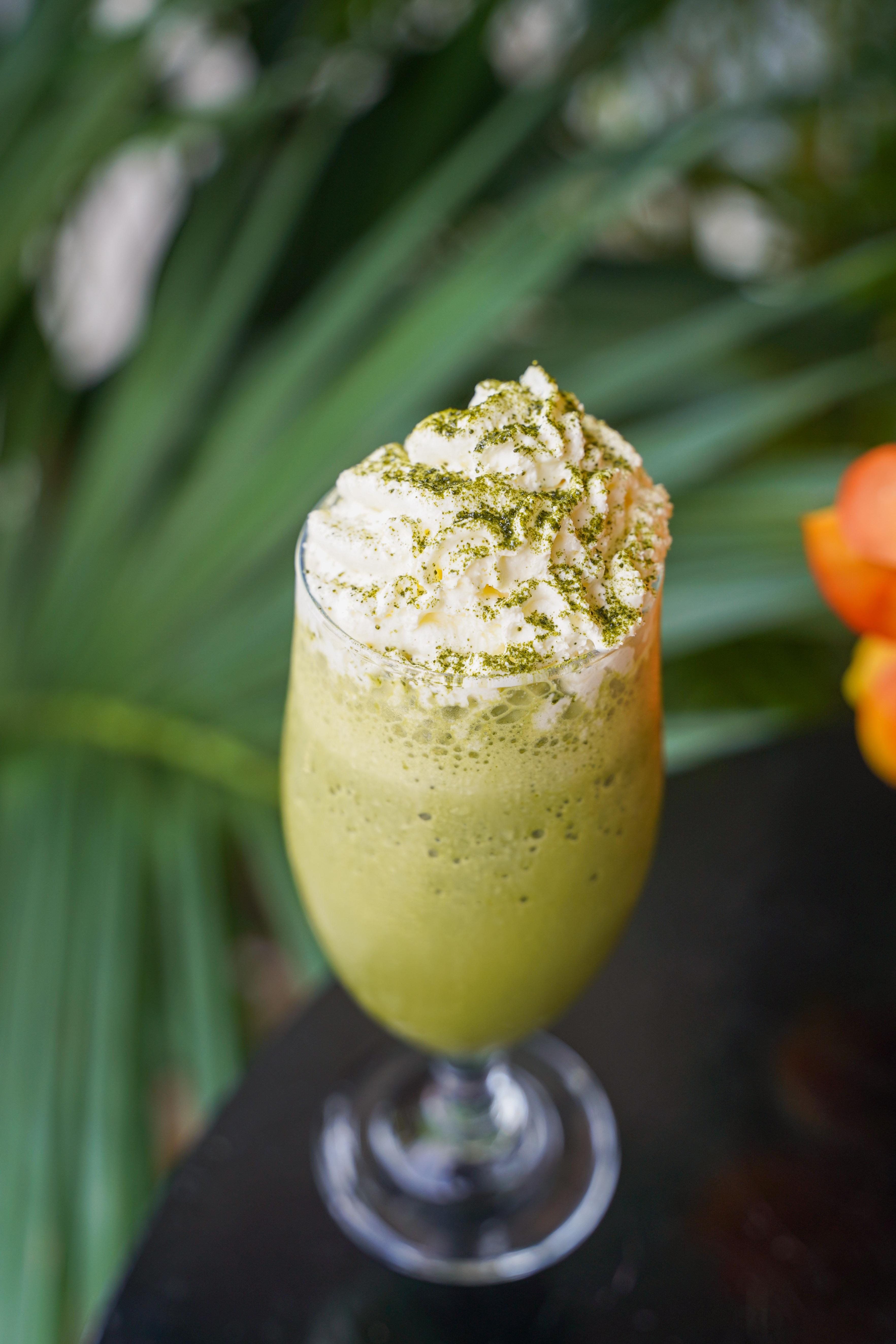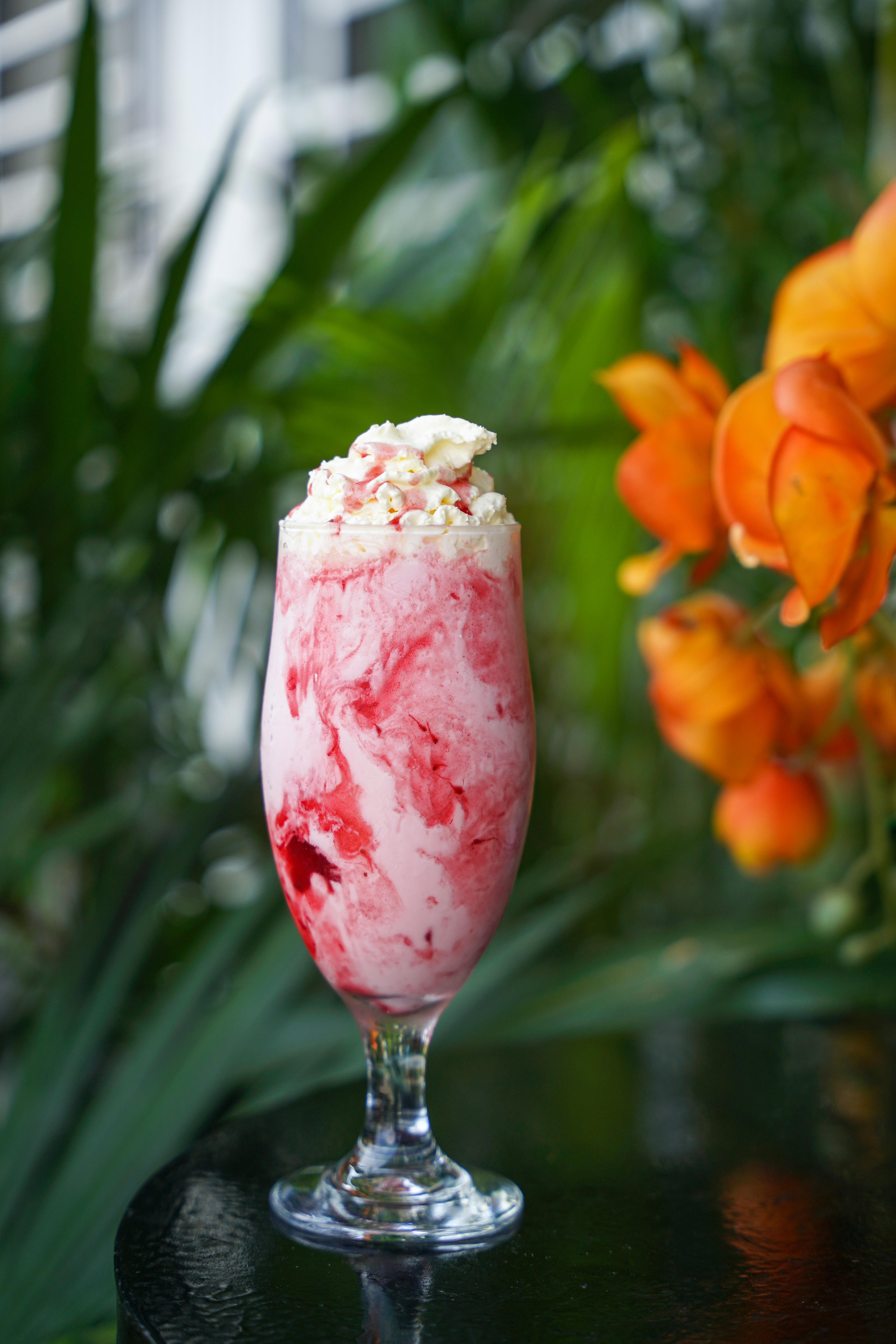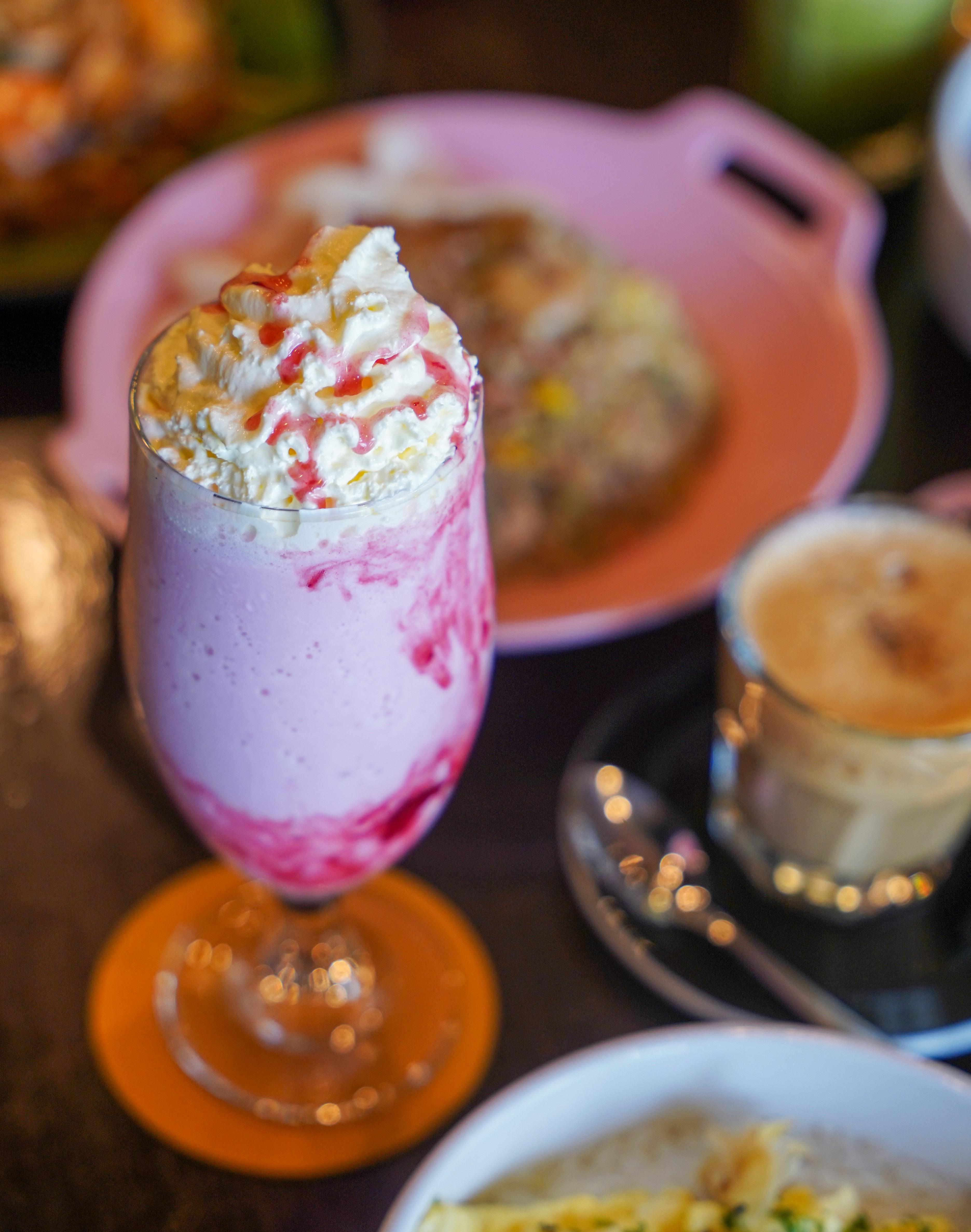 Fans of frappes will savour sipping on the Matcha Latte Frappé (RM16.90) and Strawberry Frappé (RM16.90), the ideal indulgence if you're lingering here for a teatime chat.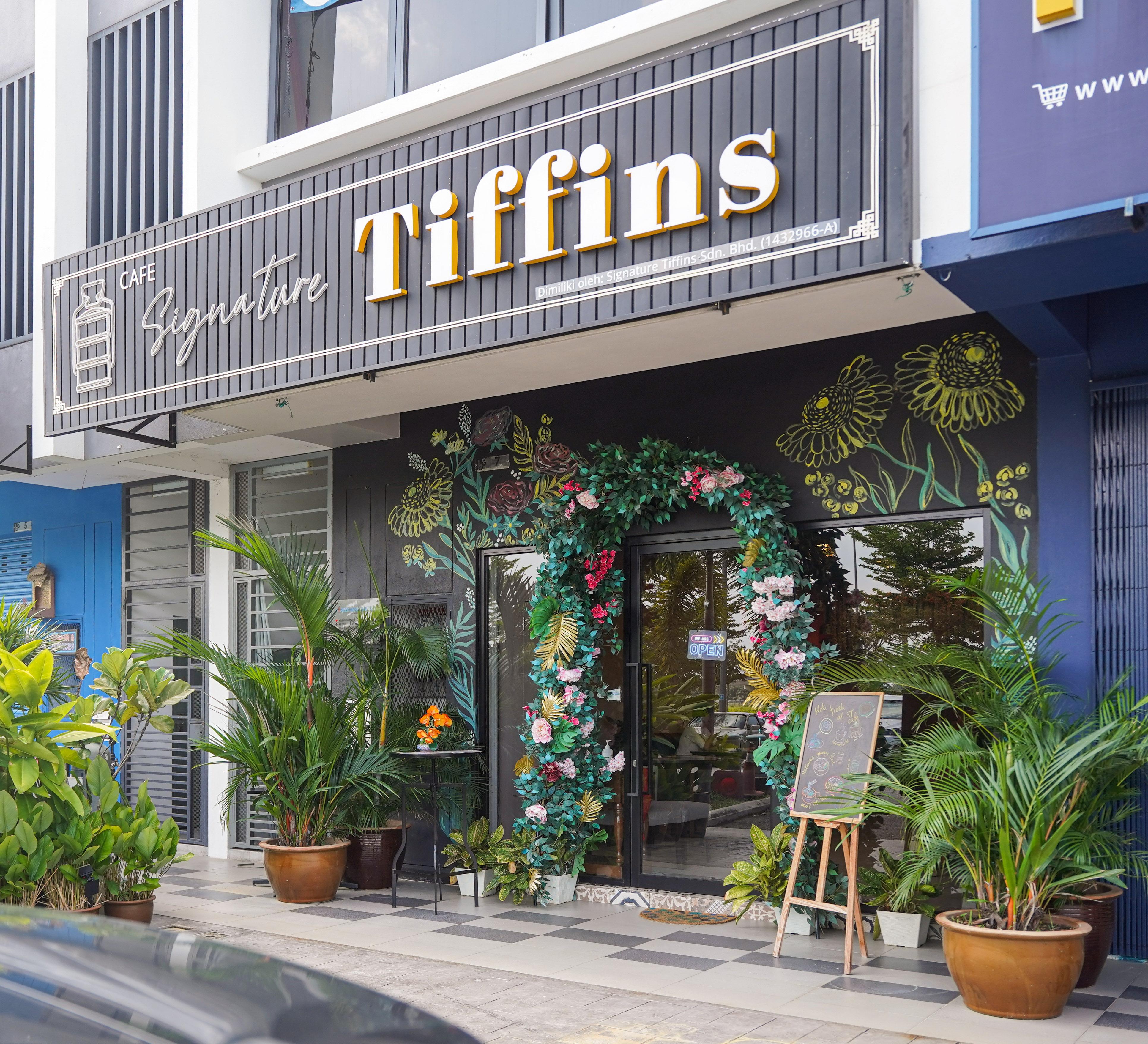 Signature Tiffins Cafe
7-G, Blossom Square, Jalan Flora 1/4, Bandar Rimbayu, 42500 Telok Panglima Garang, Selangor.
Open Tuesday-Sunday, 11:30am-10pm. Tel: 017-205-7412