Balüt: KL's fieriest nasi lemak experience with fun flair & four fantastic sambals
May 25, 2022
---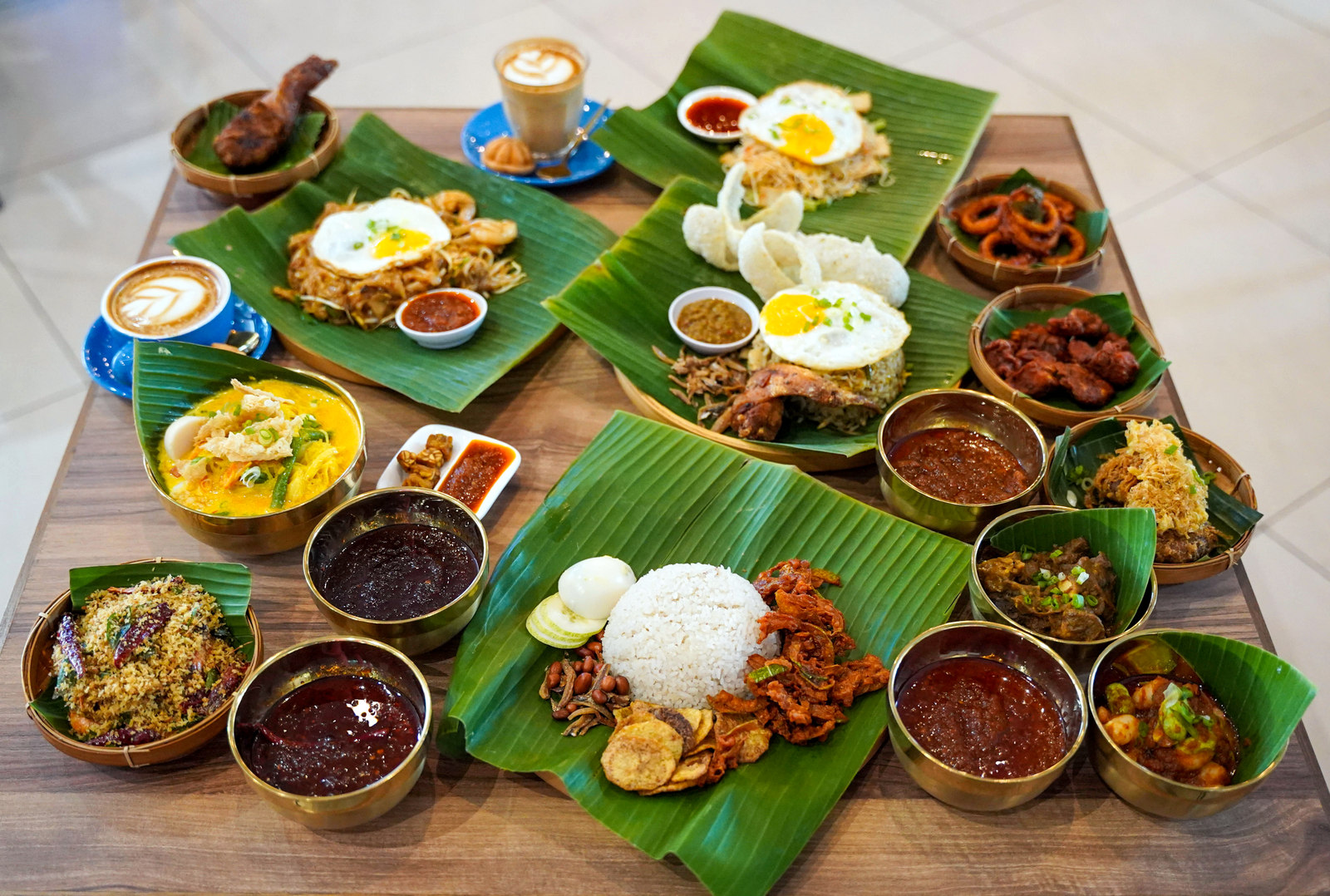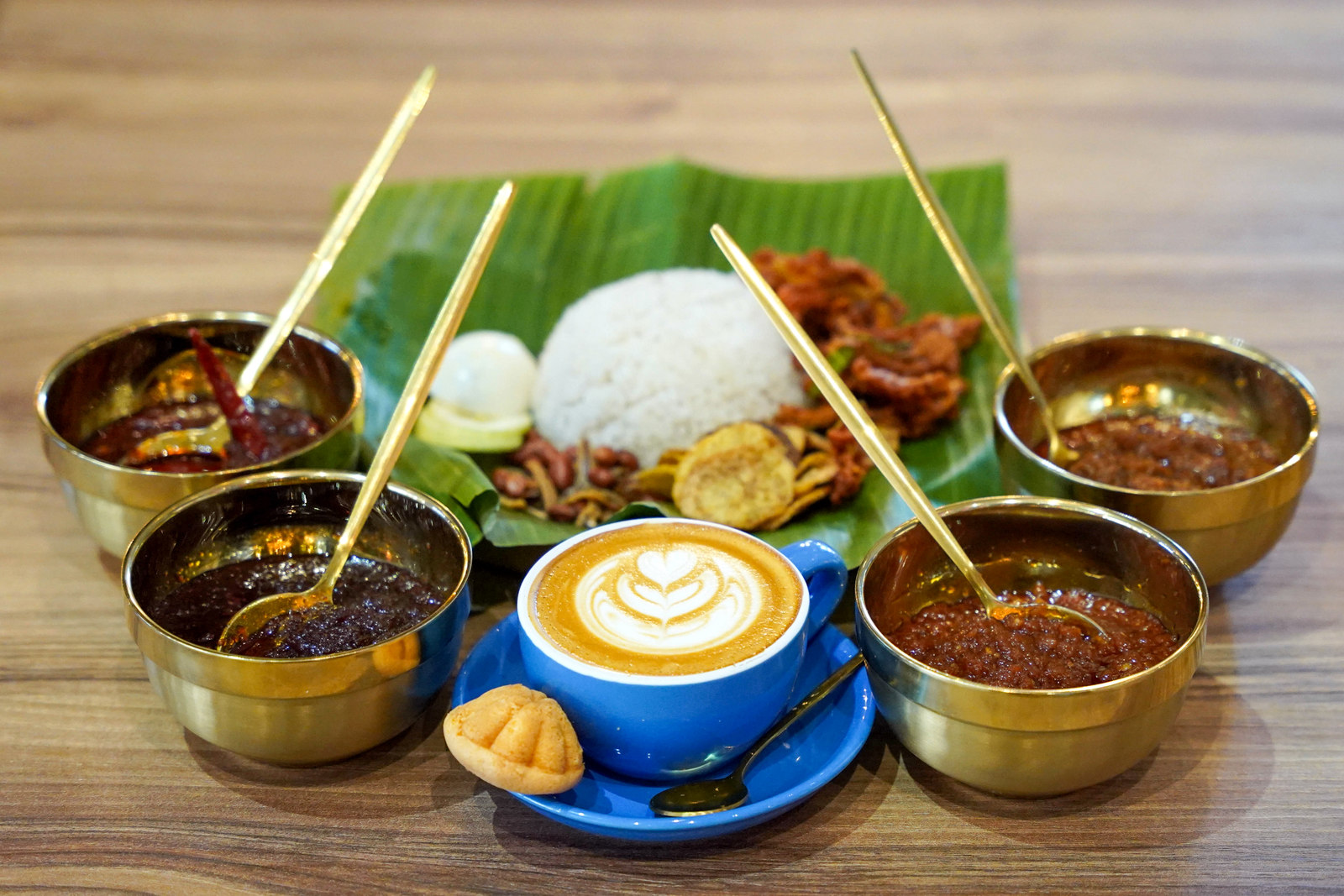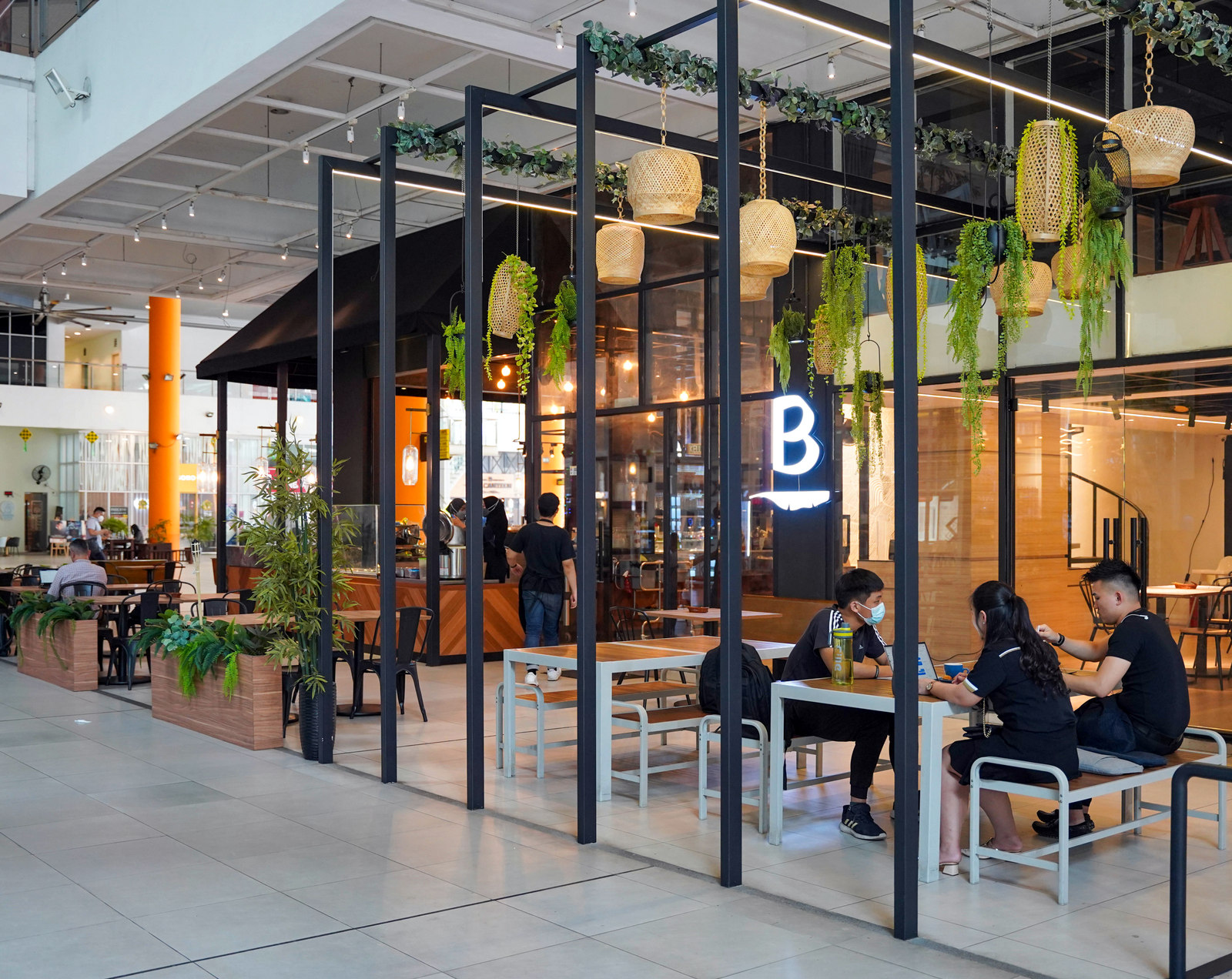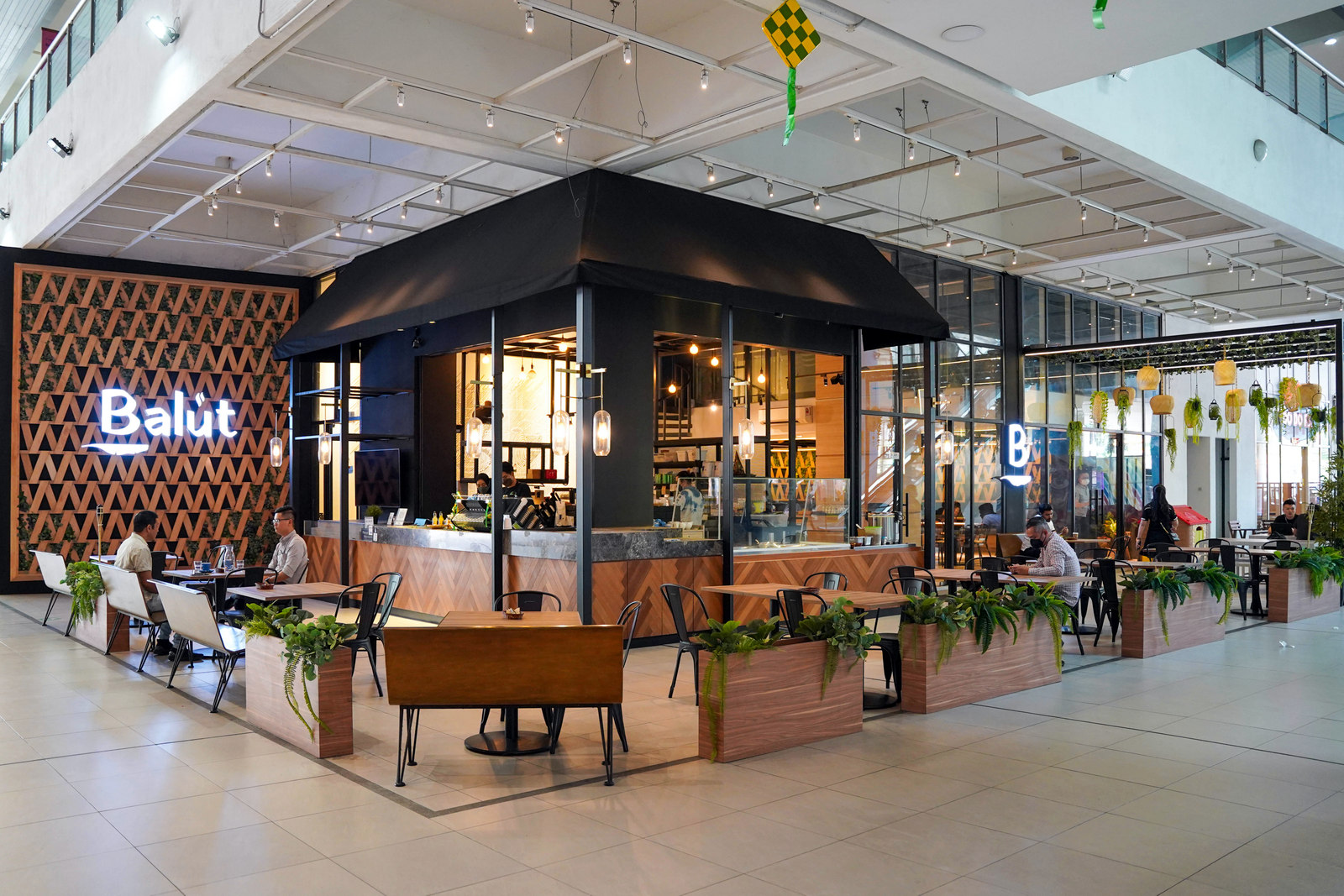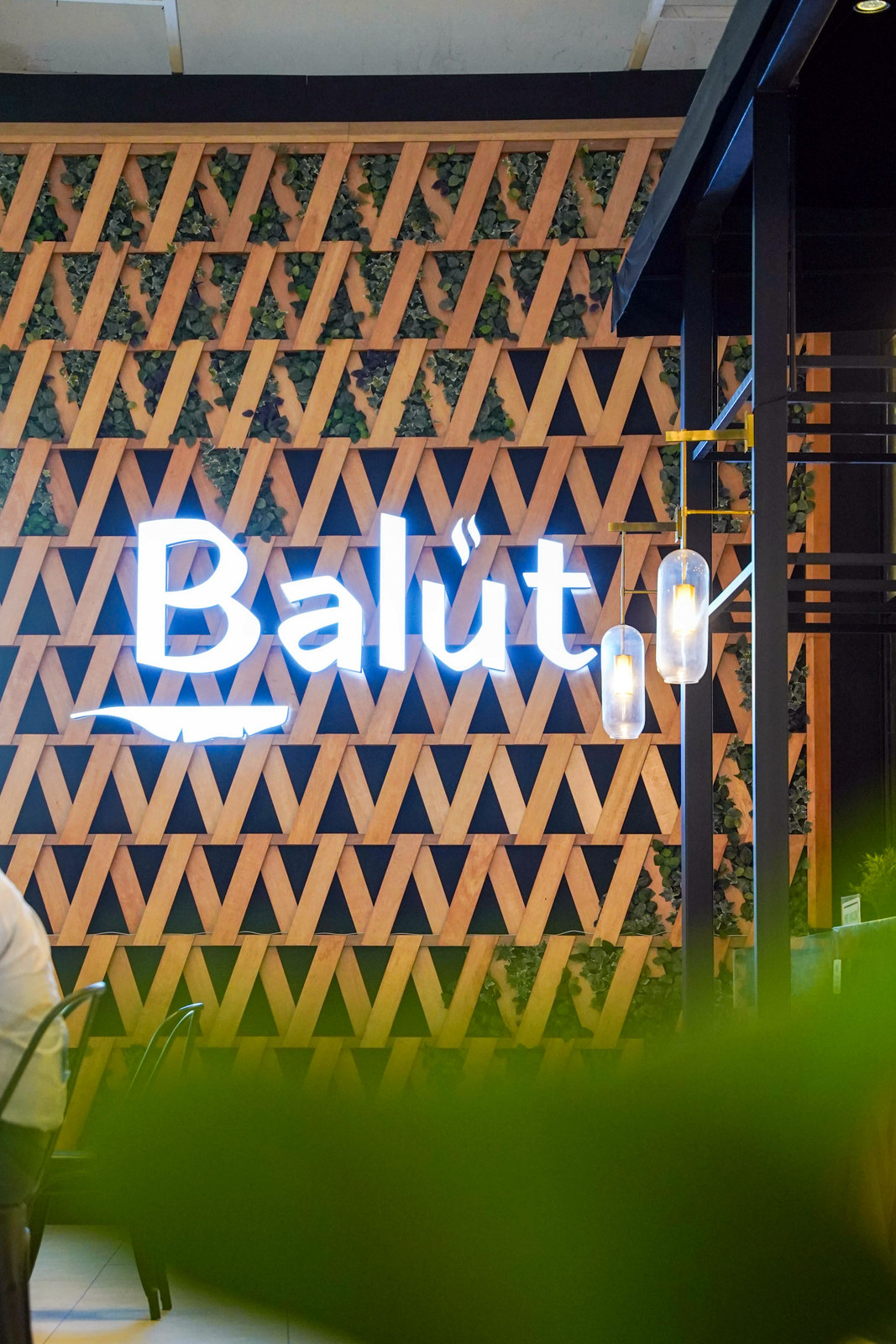 If sambal is the cornerstone of a captivating nasi lemak for you, bookmark Balüt in Kota Damansara for your spiciest, most satisfying experience.
This four-month-old restaurant specialises in nasi lemak matched with four distinctive sambals, including one that's slow-cooked for eight hours and two others that take fiery, flavourful inspiration from peninsular Malaysia's east coast.
Everyone will find their favourite sambal at Balüt - from heat-seekers who crave the burn to traditionalists who like it sweet, creamy and mellow. 
Plus, each nasi lemak comes with a free flow of two types of sambal.
Balüt strives to be a must-try for nasi lemak enthusiasts, meticulously fine-tuning every element, from the rice to the anchovies. 
It's also worthwhile for cafe lovers, serving barista-perfected coffee with a flavour profile that's meant to complement nasi lemak!
And once you've relished the rice, you'll be hankering for Balüt's char kuey teow, lontong and more, each modestly tweaked for a playful uniqueness of character.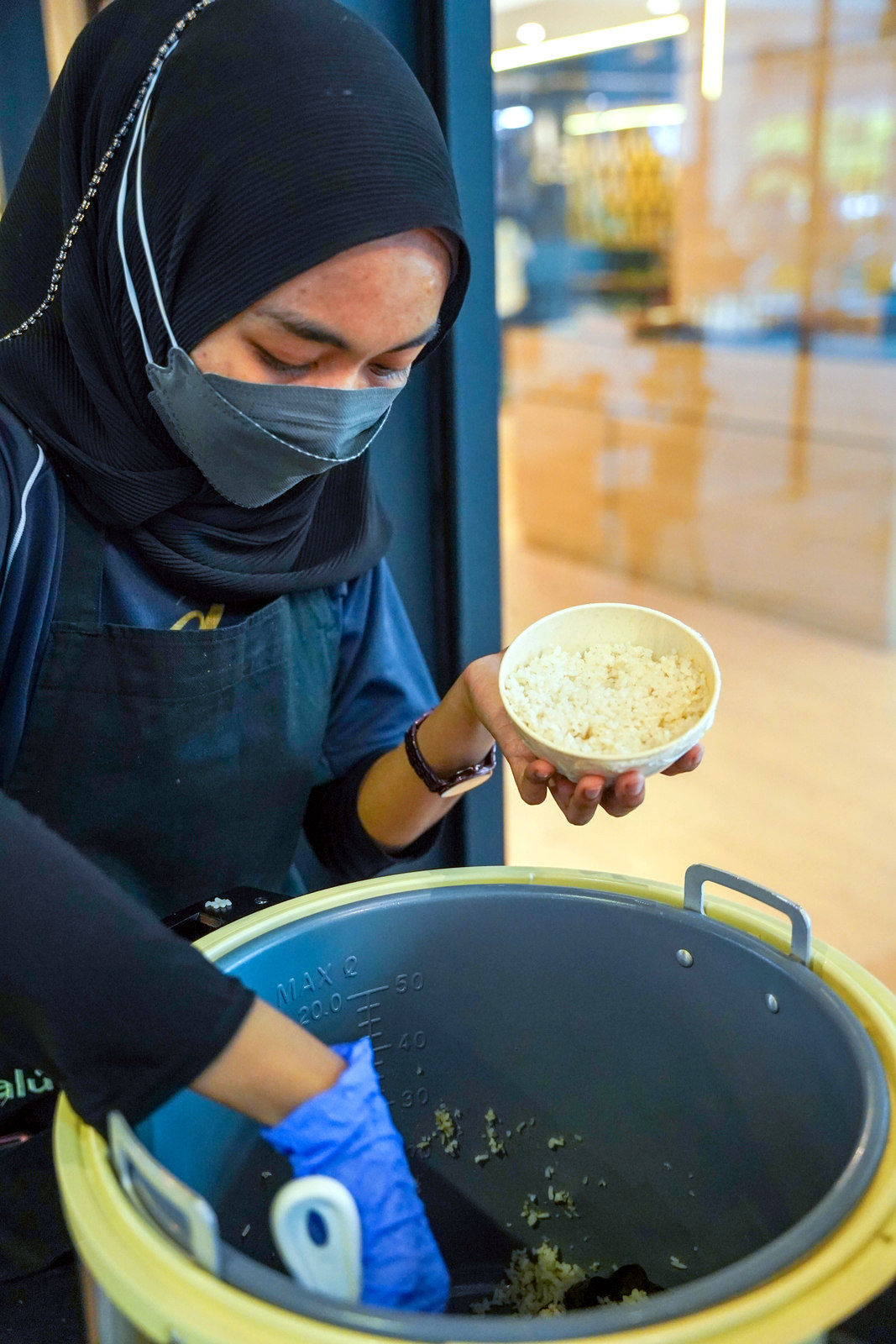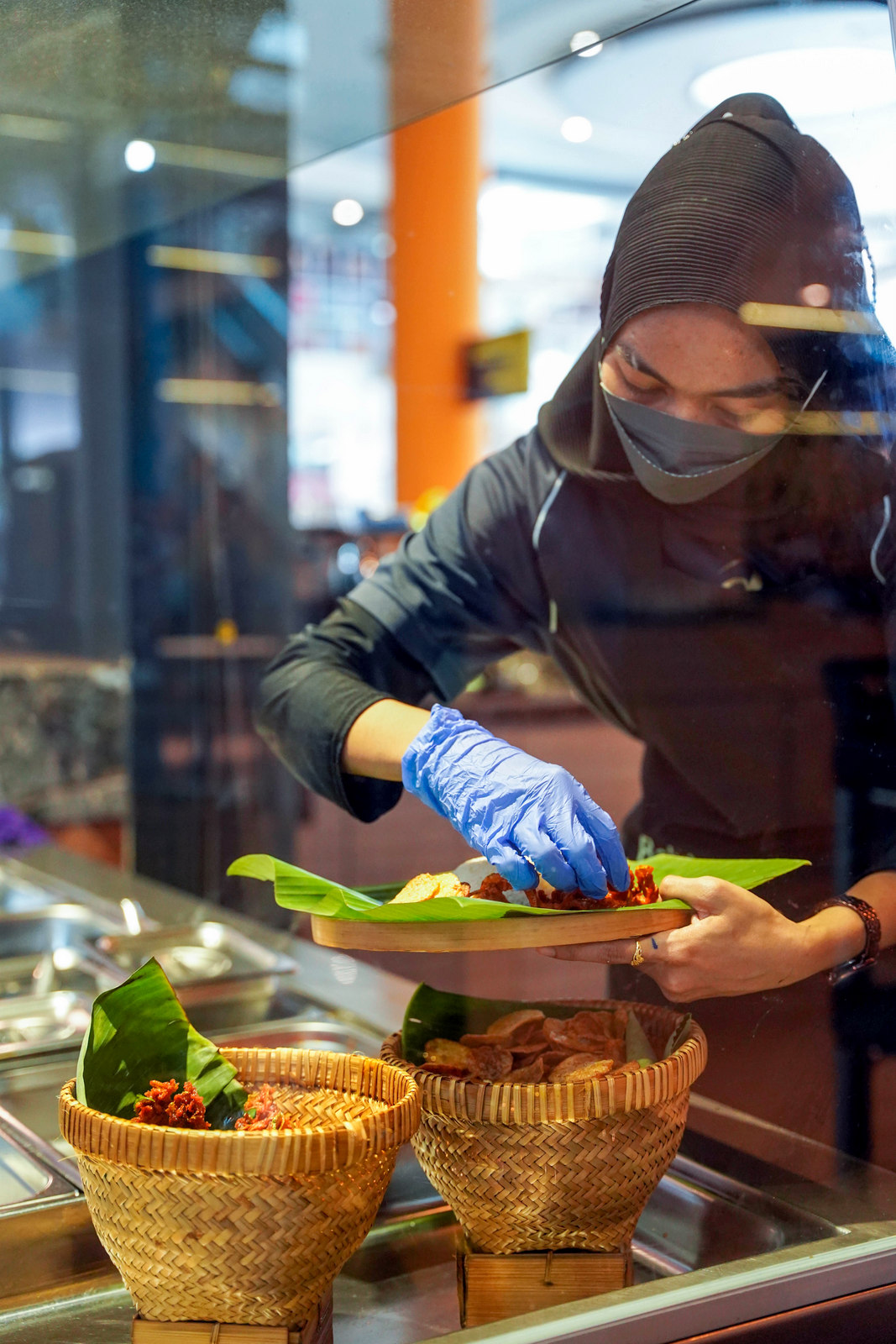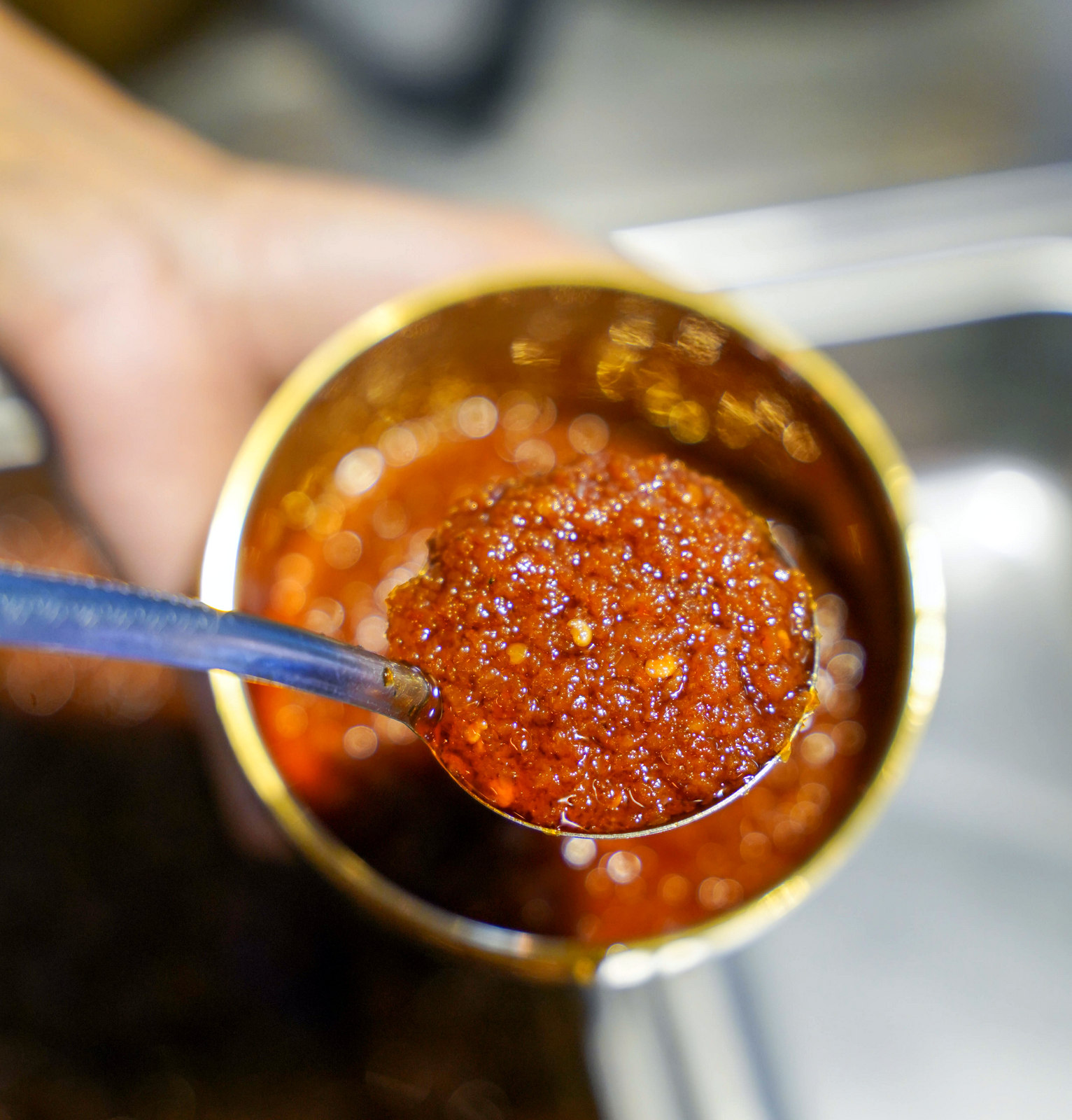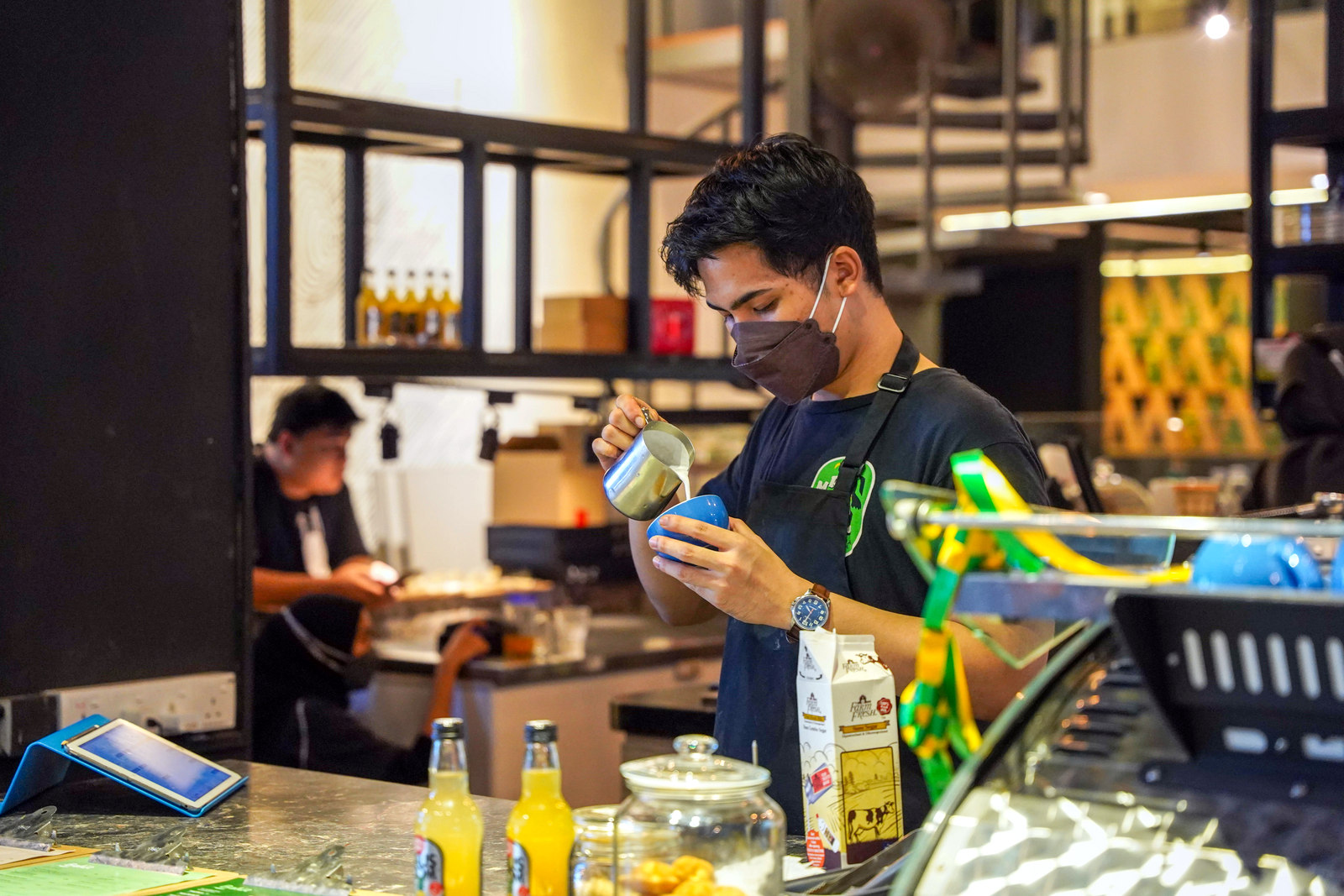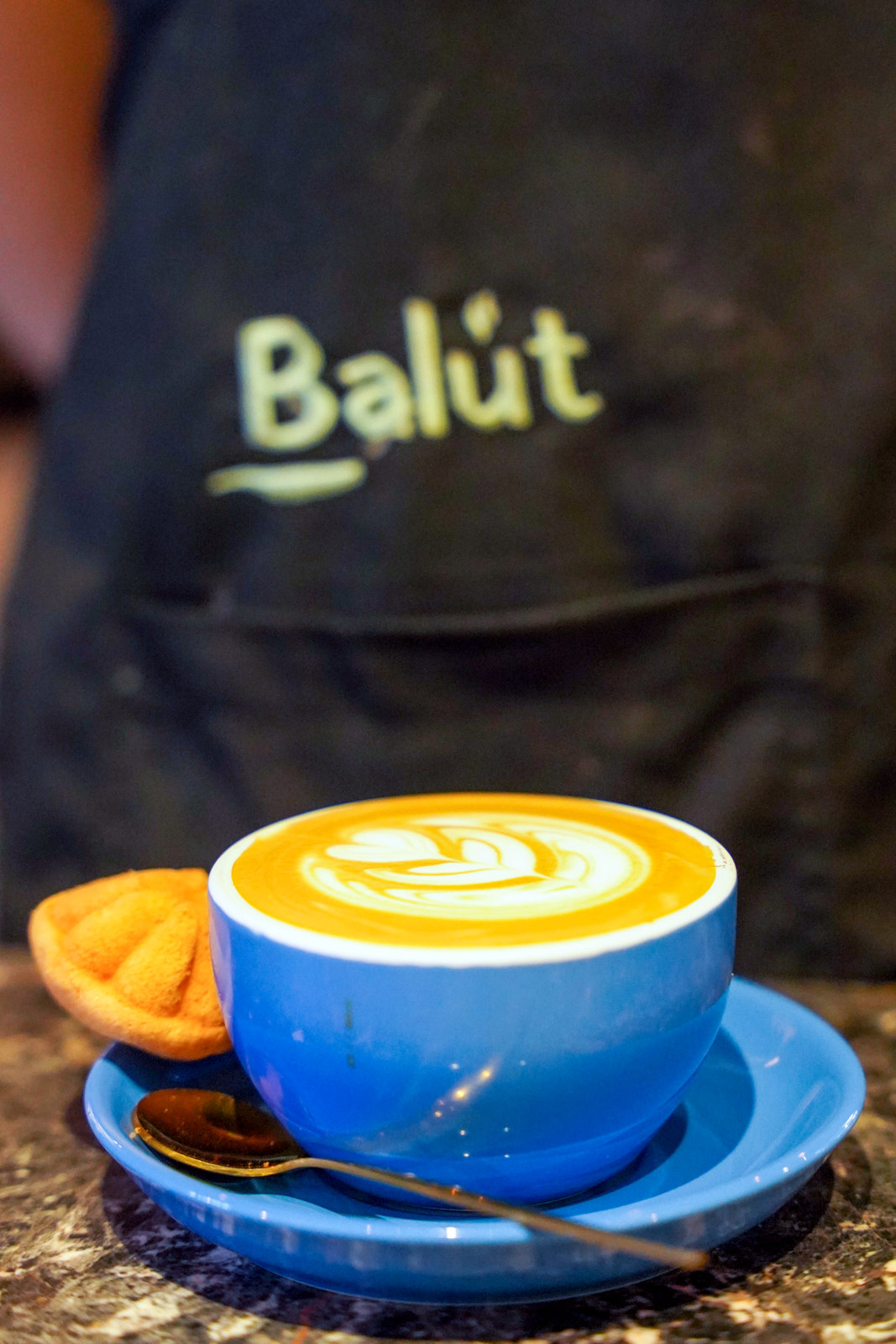 With a spacious setting that blends classic and contemporary influences, Balüt has been thoughtfully crafted. Throughout the day, its team can be seen carefully assembling each nasi lemak platter and brewing lattes for the office crowd who've fast become regulars here.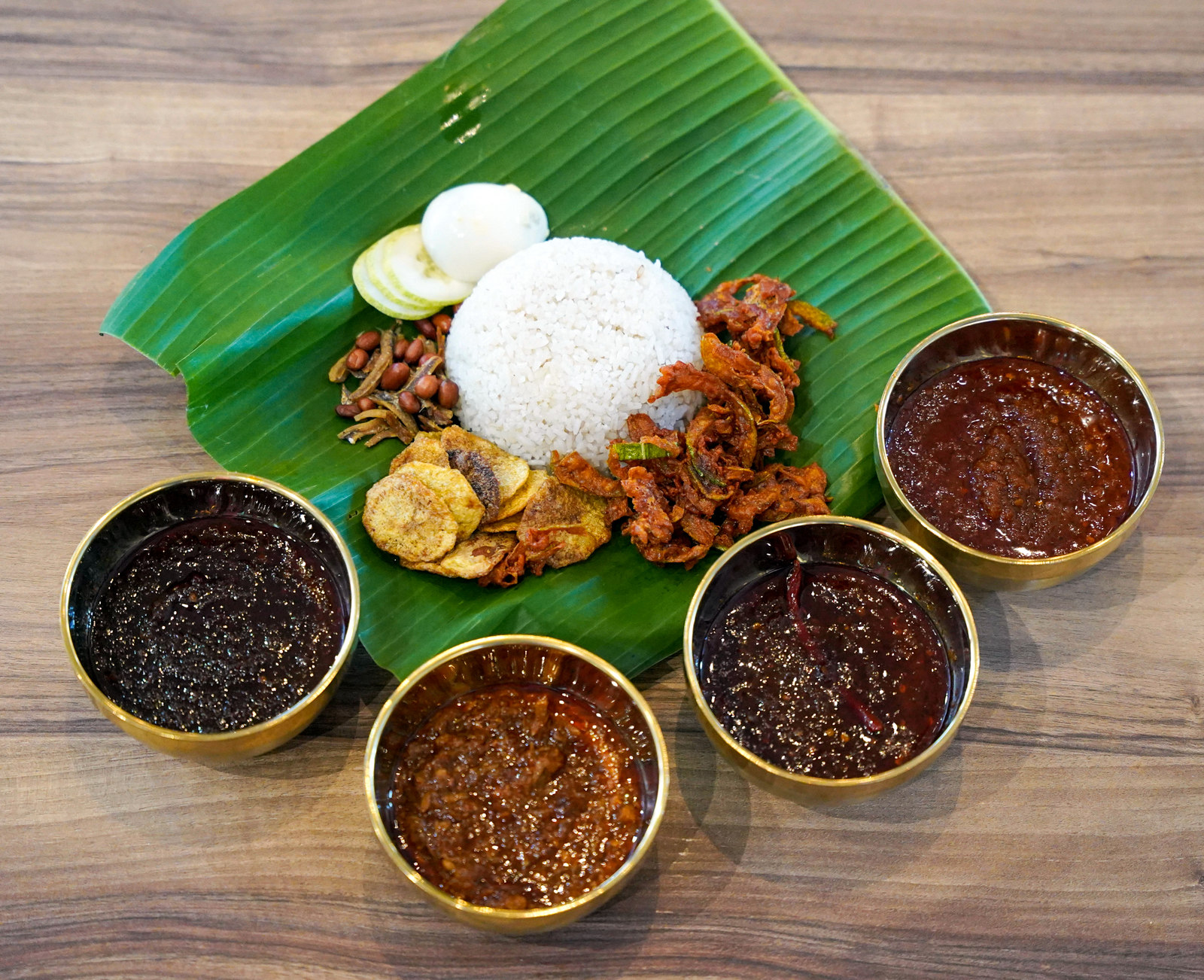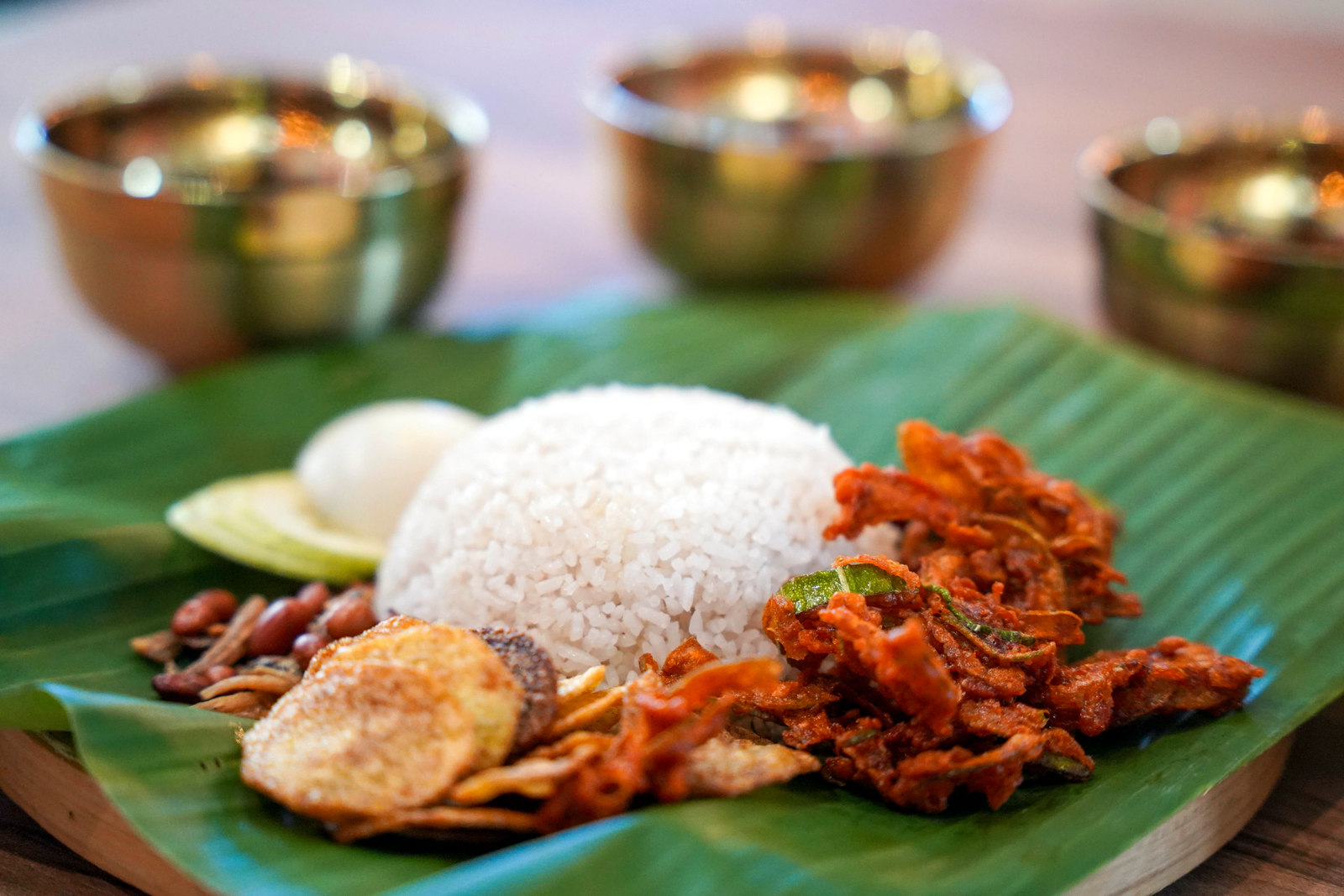 The Nasi Lemak Balüt Set is the reasonably priced introduction (RM7.90) - true to Balüt's name, each helping is heaped warm and fresh on a banana leaf - rounded out with a free flow of two choices of sambal.
This is no typical nasi lemak. 
The rice comprises a 50:50 ratio of two varietals - jasmine rice and the chewier beras jati - transforming this into a triumph of santan-aromatic taste and fluffy-firm, nuanced texture. It's nasi lemak that's excellent enough to eat on its own.
Thankfully, everything else on the plate also shines - from the extra-crisp, double-A-grade ikan bilis sourced from Sabah to the fried gourd, fried potatoes, peanuts, cucumber and hard-boiled egg that complete the ensemble. It successfully pays tribute to the timeless appeal of nasi lemak while infusing its own identity.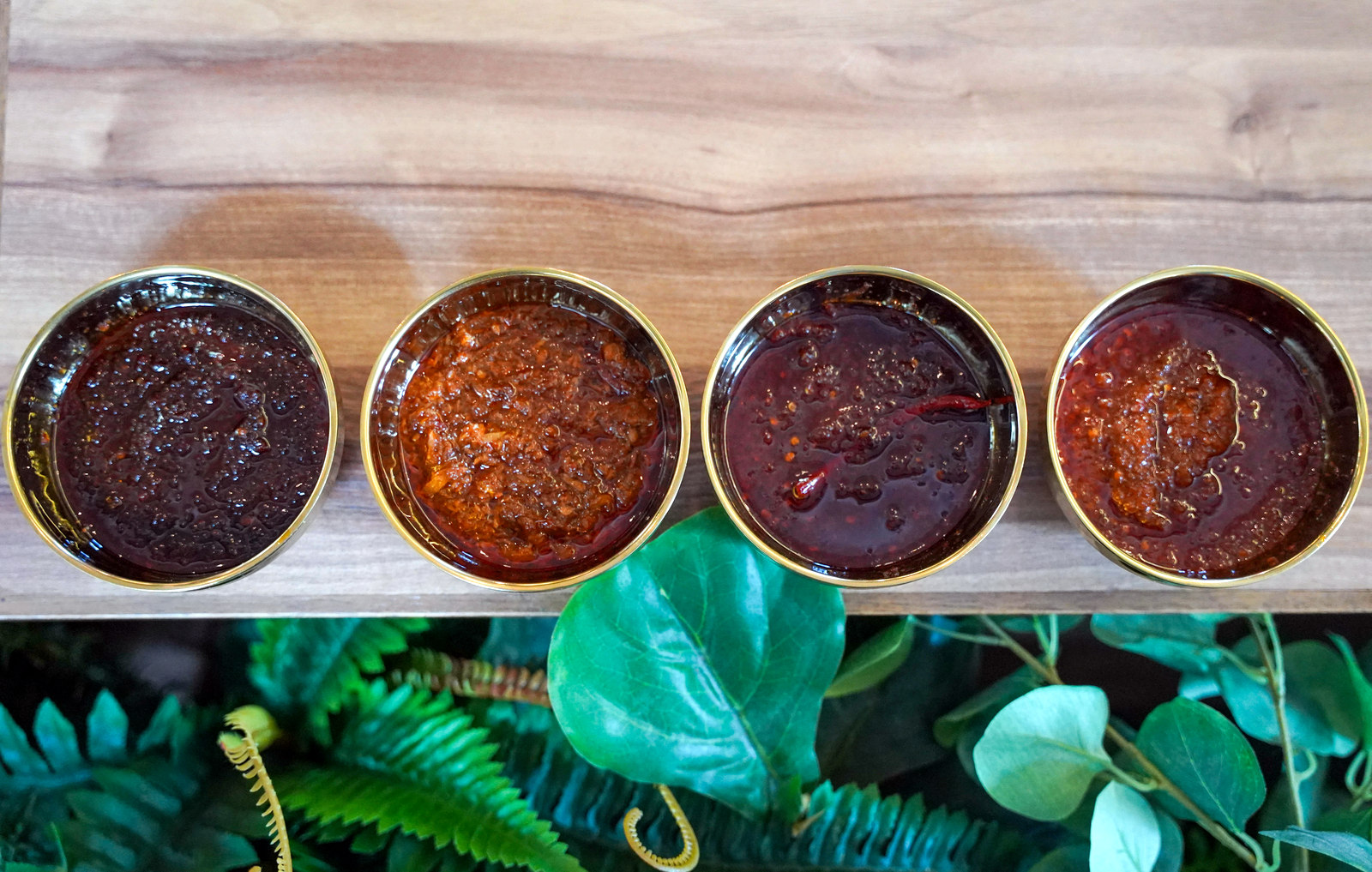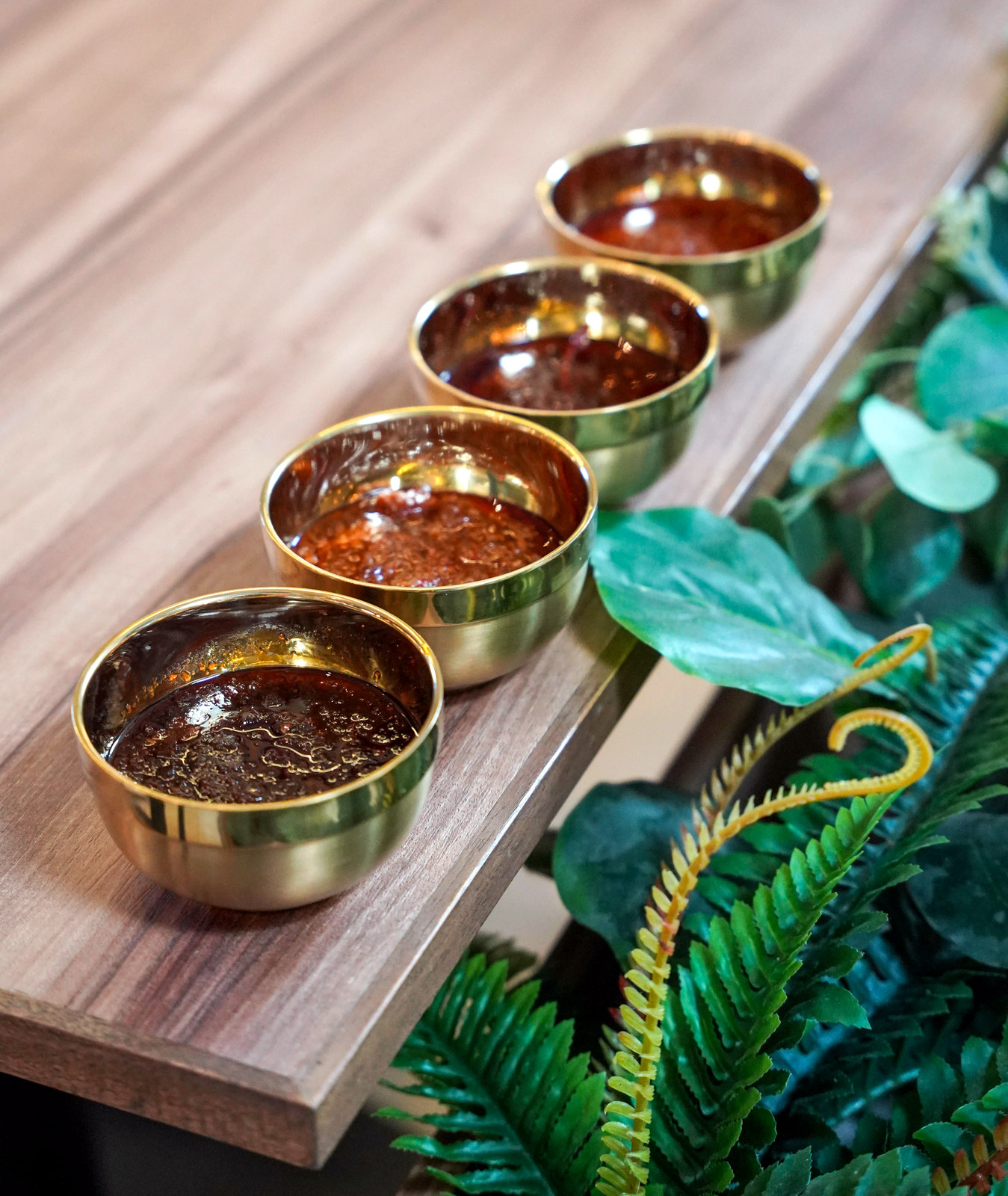 Balüt's nasi lemak would merit investigation even if its sambal was conventional - but the star of the show for many Balüt buffs is the fantastic four sambals.
This quartet of sambals was conceived after comprehensive research by Balüt's chef Aqif, whose decade of professional experience includes a Canadian stint serving Malaysian delights to diplomats at Malaysia's high commission in Ontario.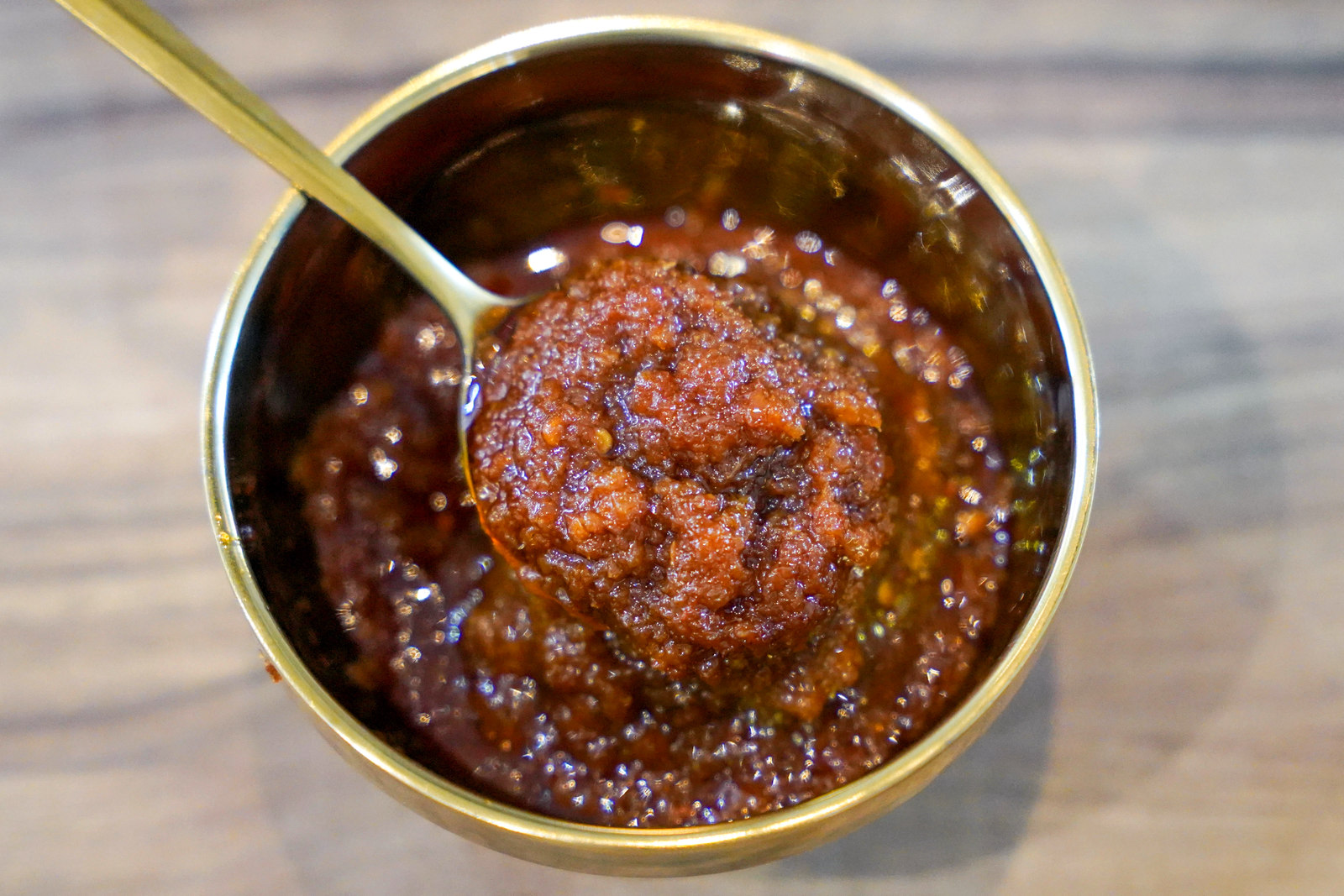 The Signature Sambal is the flagship - it hits all the comforting notes, with a pinch of sweetness and a punch of savoury, the result of an ikan bilis blend that's slow-cooked to a tantalising richness for at least eight hours.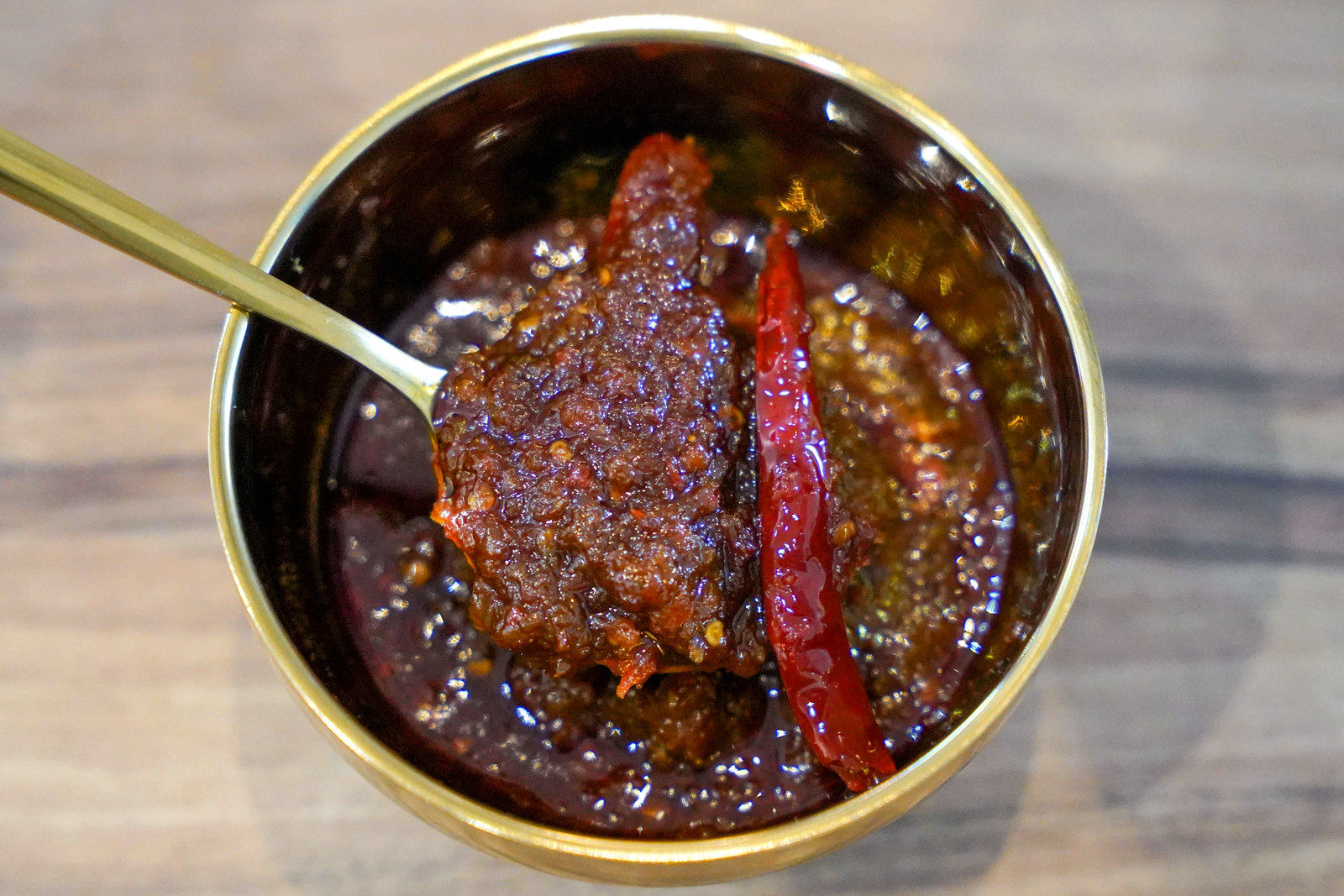 If a ferocious sambal is what makes you roar, scorch your taste buds with Balüt's Sambal Arwah, a mouthwatering medley of cili padi and dried chillies that will blaze its stinging path from your tongue to throat and beyond, promising pure pleasure in punishing pain.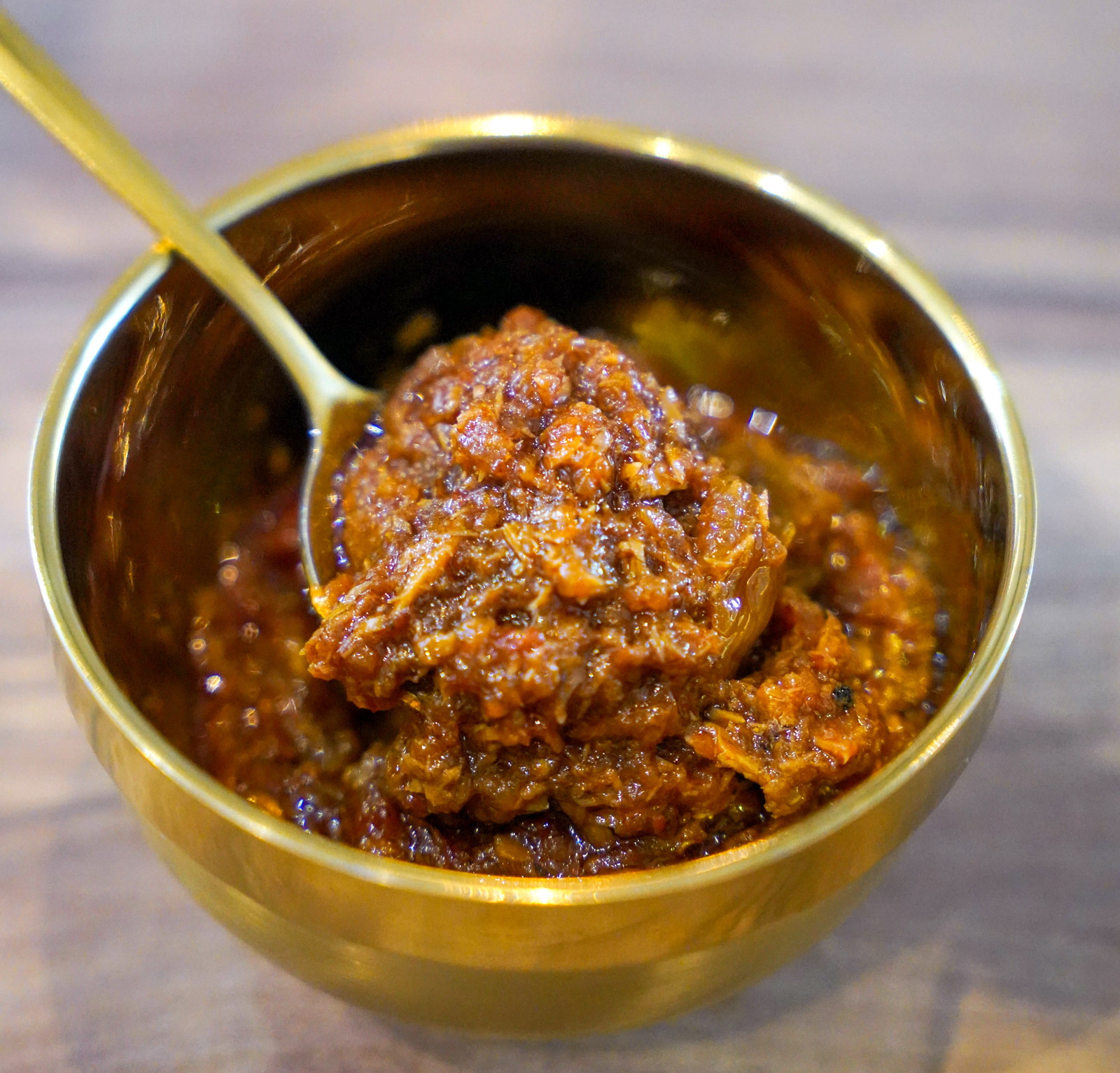 The Sambal T'ganu is Balüt's thickened interpretation of a Terengganu style-sambal, softly chunky with mash-like morsels of tuna. While it's texturally more luscious than Terengganu's, its taste remarkably resembles what we'd relish at a nasi lemak stall on Pantai Batu Buruk, channelling the full-bodied flavours of the sea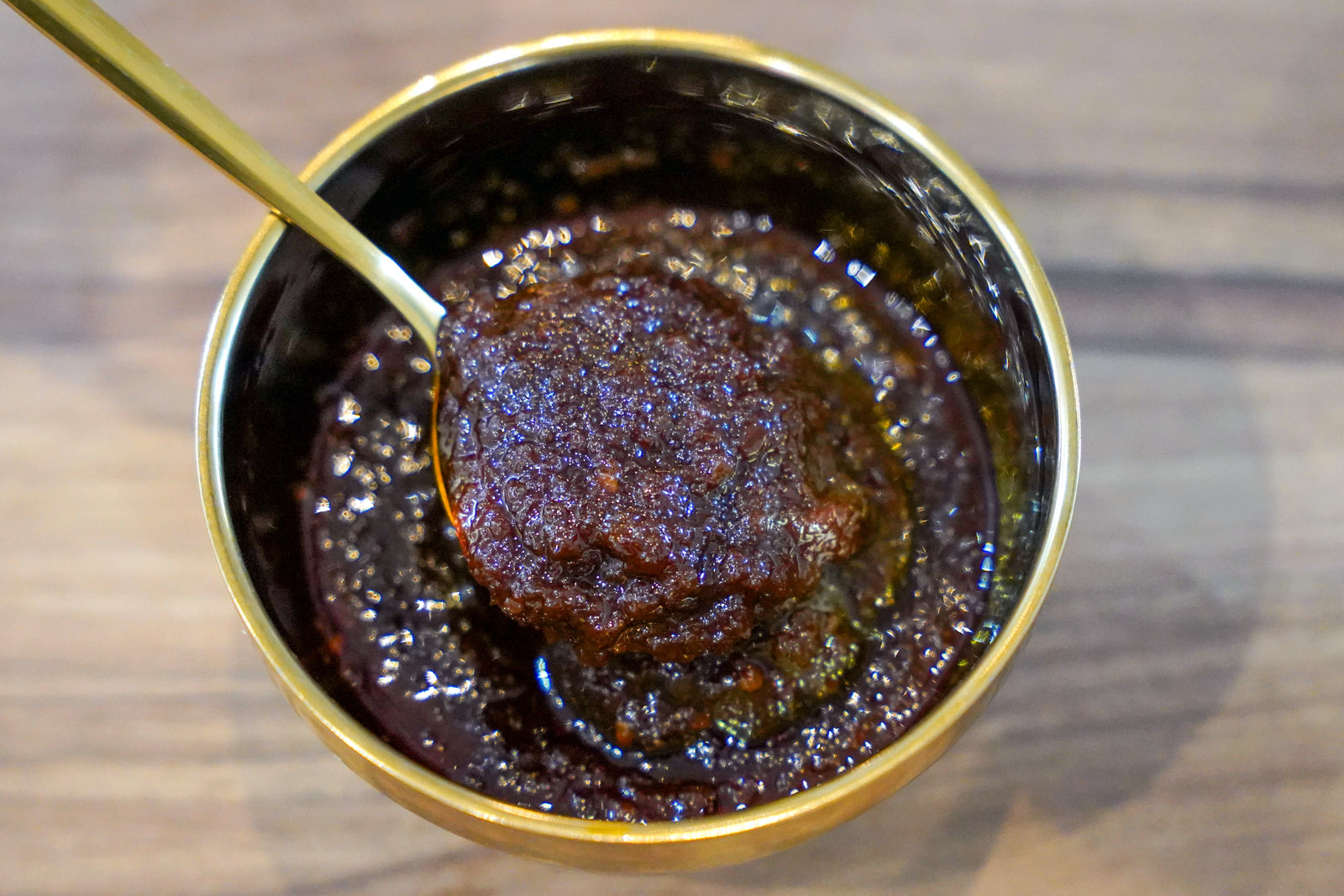 Balüt's Sambal Klate is an homage to the Kelantanese preference for sweeter sambals - the secret ingredient in this is gula Melaka, yielding a delightful depth that's notably suitable for children, since it's not as potently spicy as the other sambals.
When you visit Balüt, be sure to try all four sambals - we look forward to the team here experimenting with even more flavours in the future.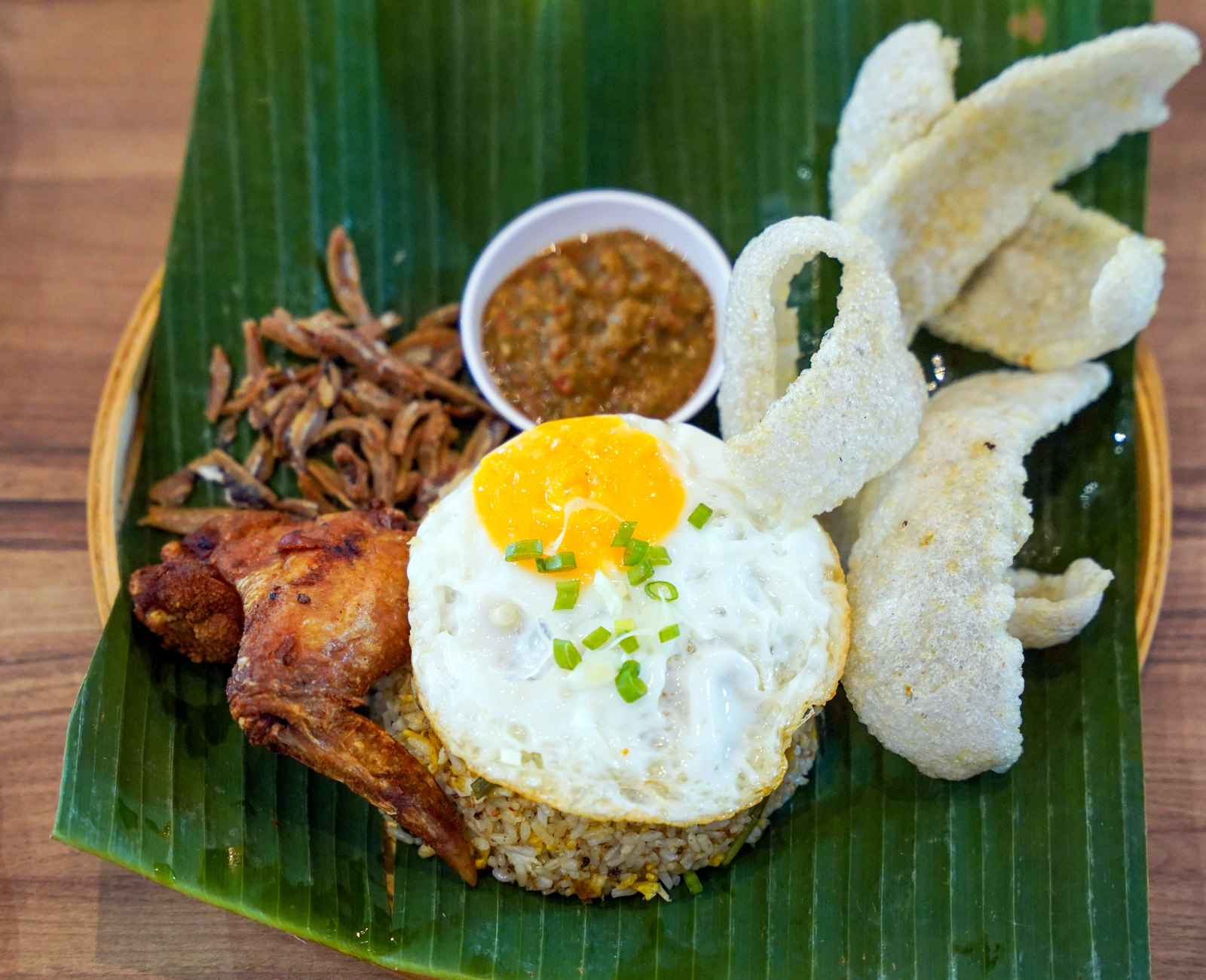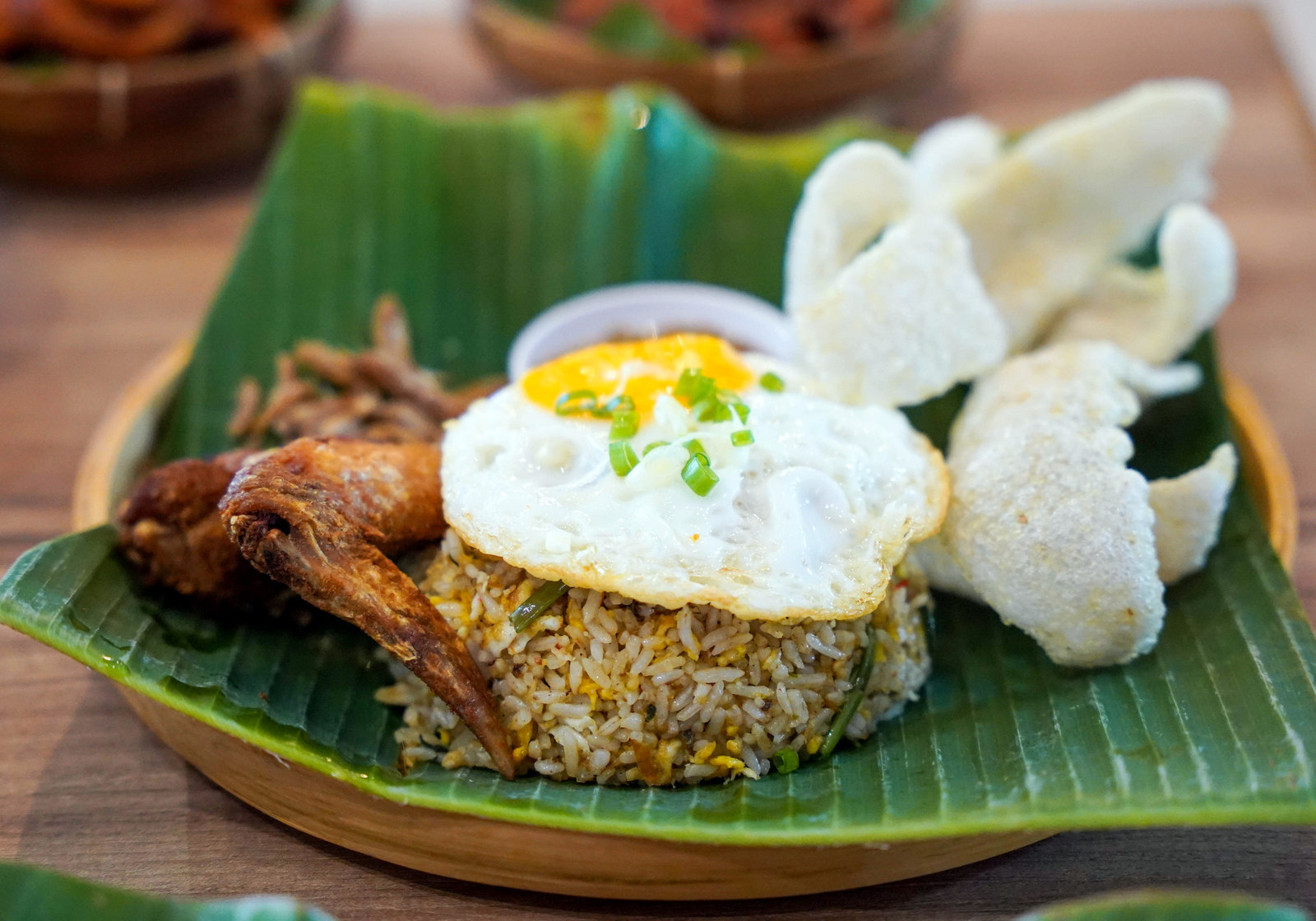 For Balüt loyalists who continue returning here, the restaurant offers a change from nasi lemak with its Nasi Goreng Kampung (RM15.90) - this is addictive too, its wok-fuelled sultriness enhanced with the spiciness of sambal arwah. The fried rice is bursting with flavour, even with anchovies set on the side instead of being mixed with the grains. It's a protein-packed meal, hearty with chicken, egg and keropok.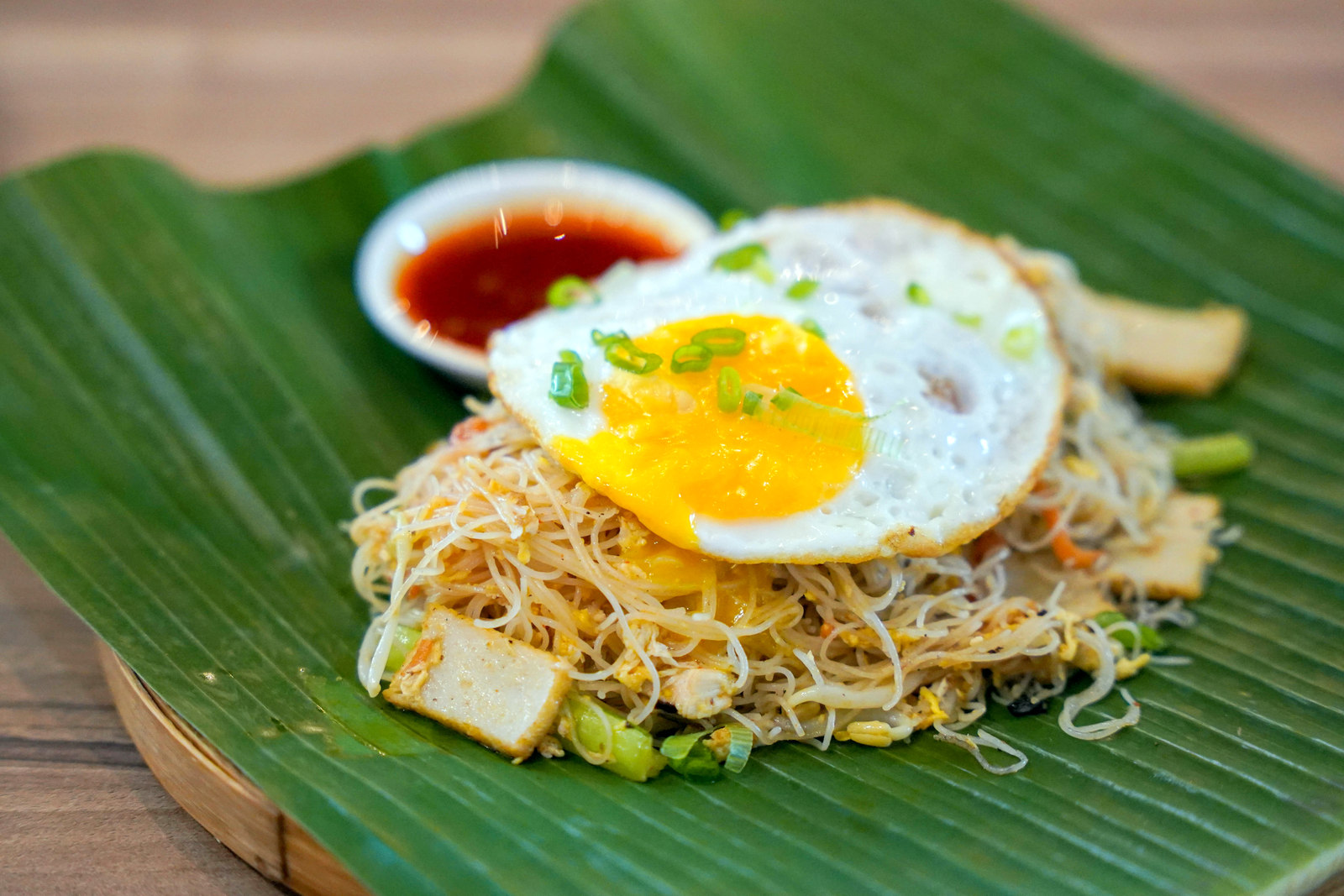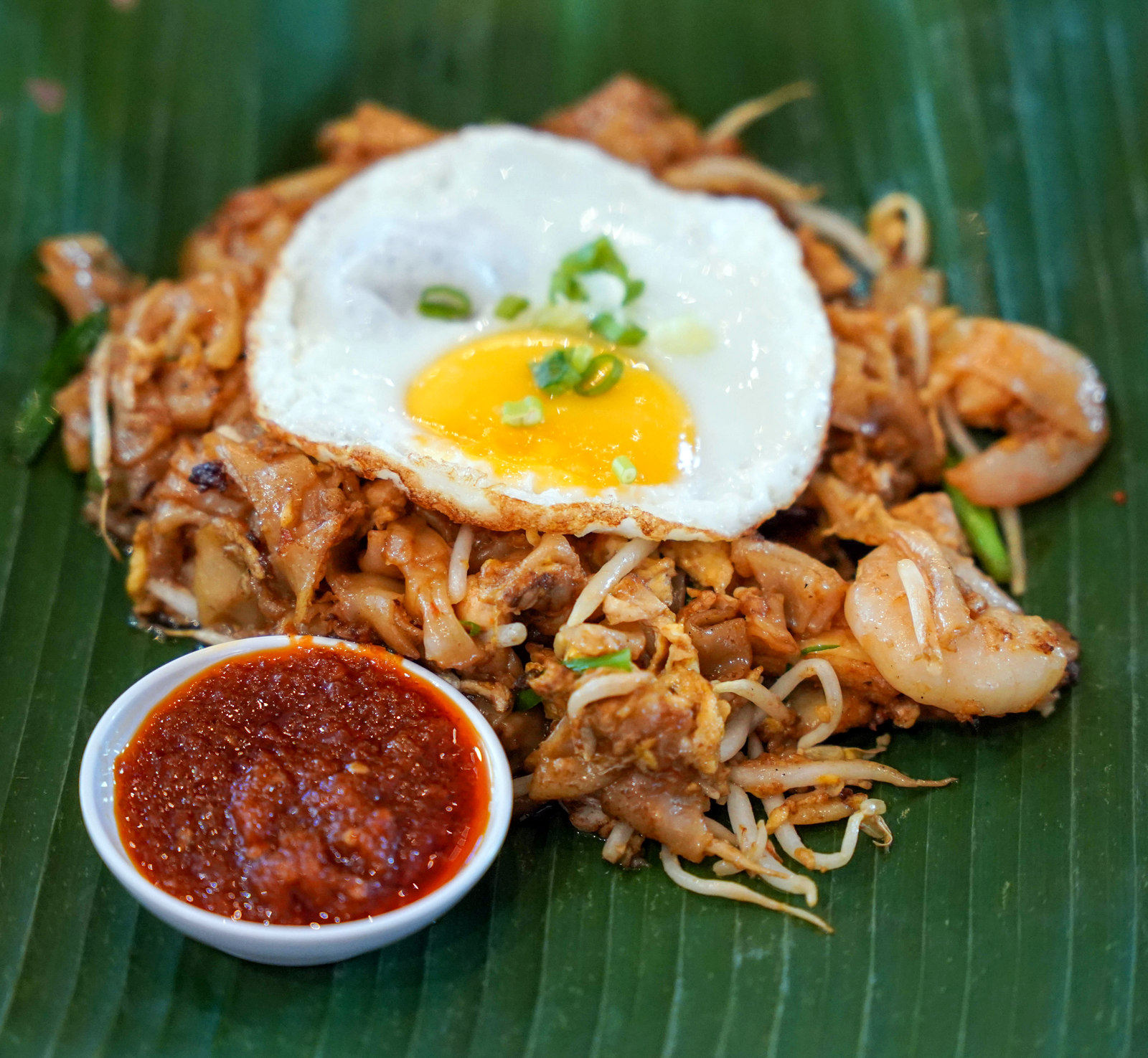 Crowd-pleasing noodles are also available, with a splash of Balüt's creative flair to keep things interesting and lip-smacking.
The Singaporean-style Meehoon Goreng Balüt (RM15.90) has a simple but irresistible twist: The vermicelli, chicken, fish cakes, carrots and black pepper are all wok-fried together with Worcestershire sauce, resulting in a nice balance of sour and salty with a nifty extra char. 

Speaking of char, the Char Kuey Teow (RM14.90) hits the mark for a pork-free version, seeking to do justice to Penang's speciality with sufficient cockles and shrimp tossed in yet another Balüt surprise - the chef's own two-week fermented kicap, fast-burning in the heat of the wok for a sultry sense of smokiness.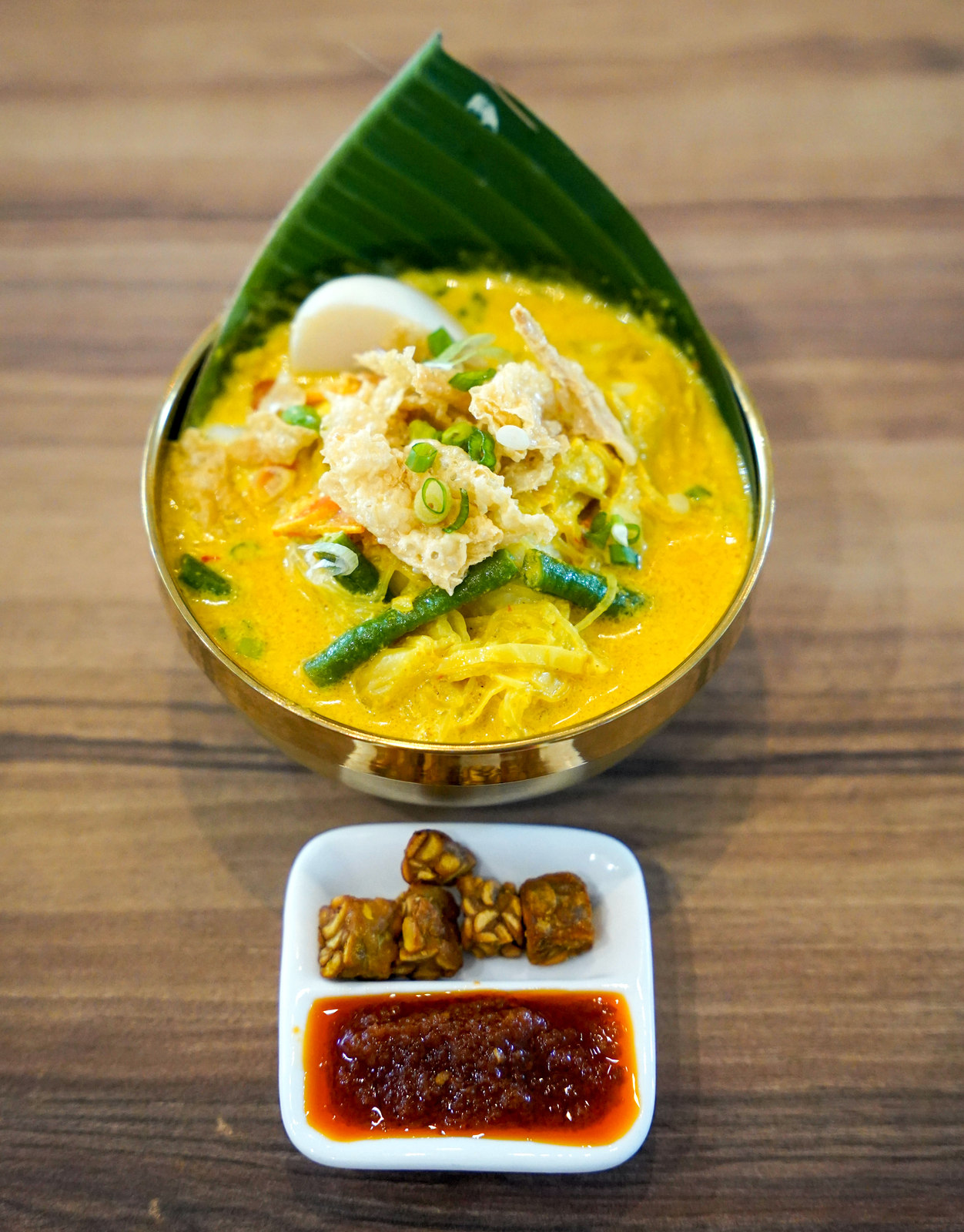 Love lontong? The Lontong Balüt (RM11.90) is wonderfully fulfilling. 
Again, the chef does it a bit differently, with exemplary results - the individual ingredients, including tempeh, dried tauhu, carrots and soohoon, are sautéed or boiled separately to retain their optimum textures, then cooked together with candlenut and turmeric santan gravy, for a soulful sumptuousness that's comforting to the final spoonful.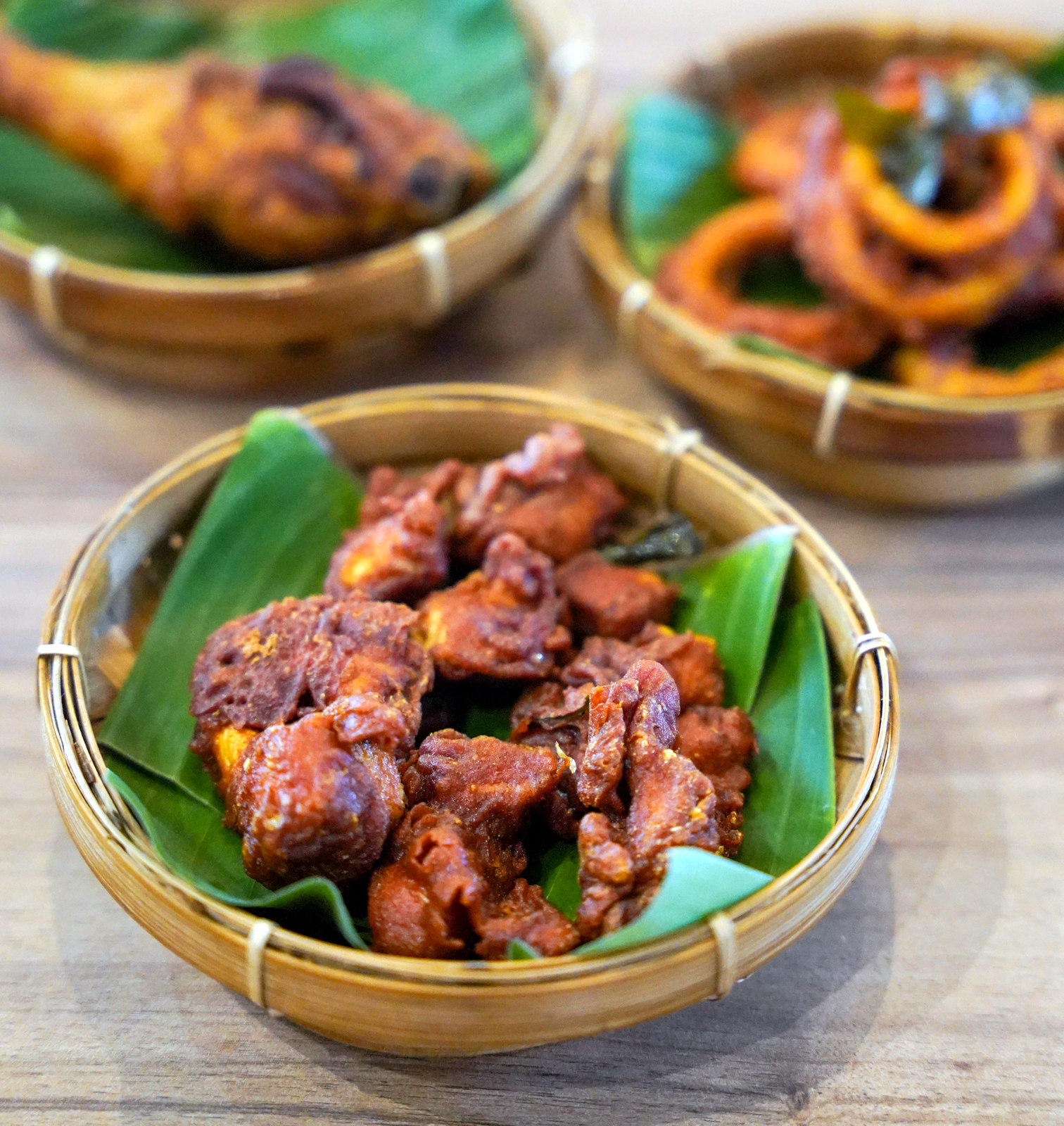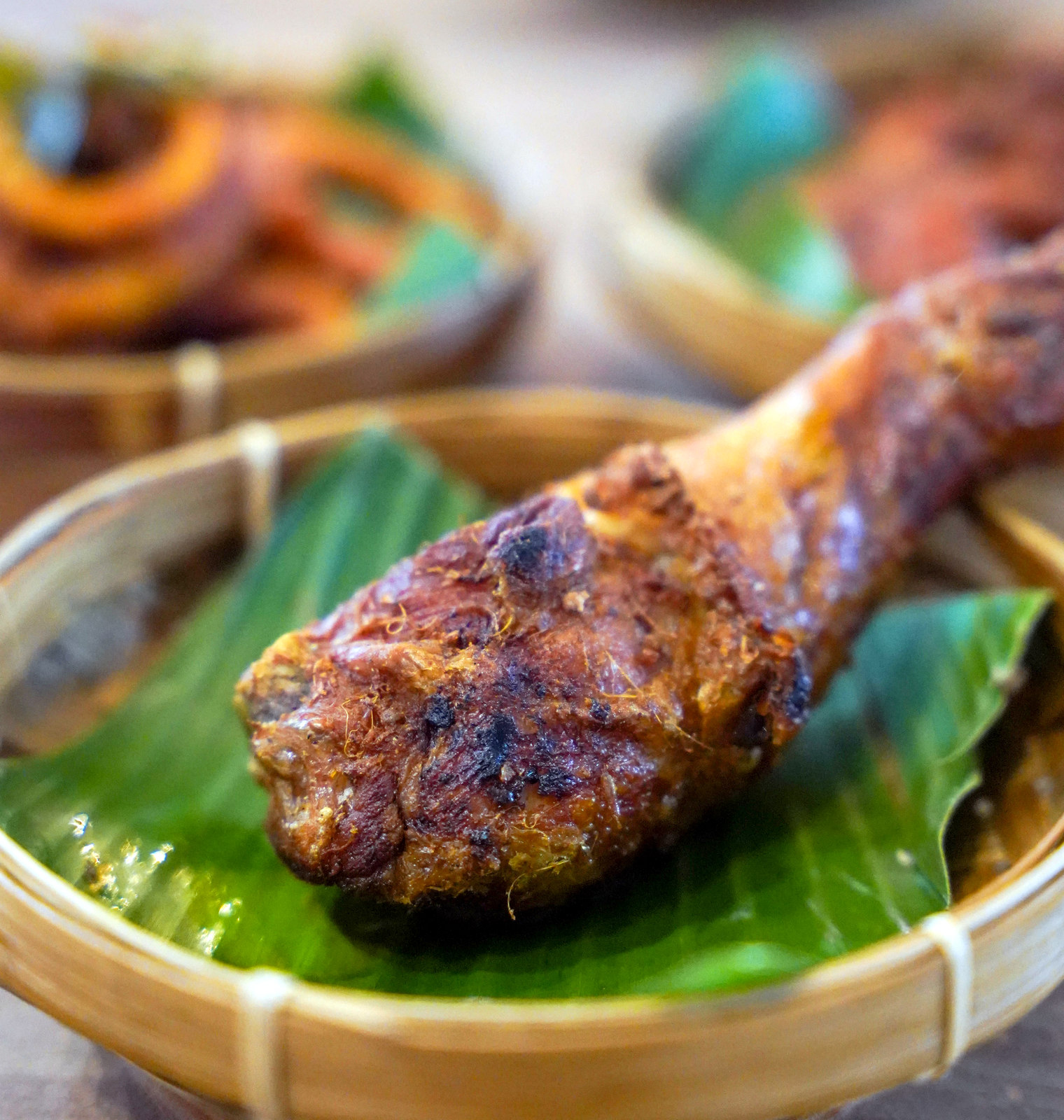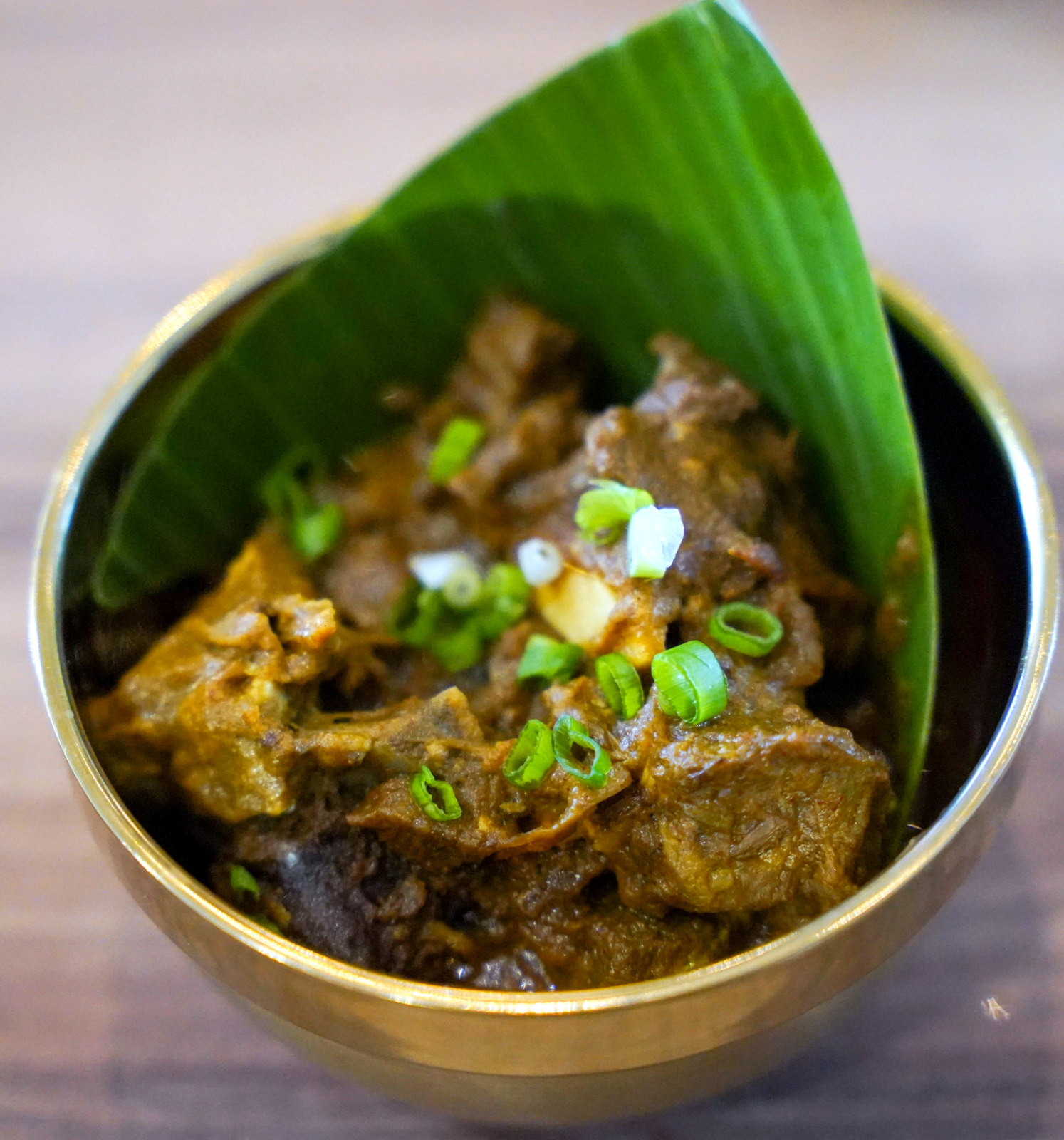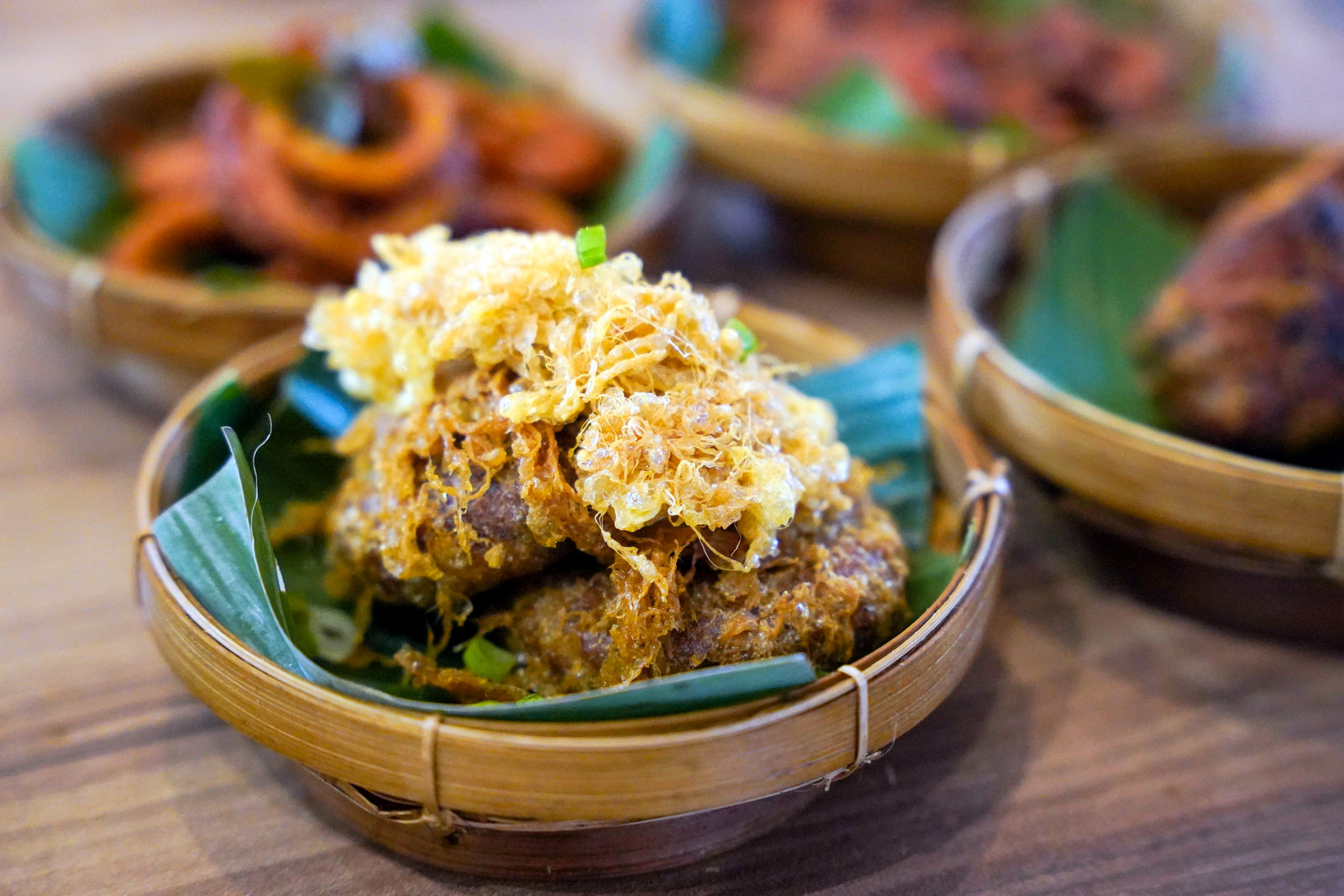 It's easy to end up stuffed at Balüt - multiple visits are necessary to explore its side dishes, including meaty marvels like Ayam Goreng 65, fried with authentic garam masala (RM6.90), and Ayam Goreng Berempah, lovely with lemongrass, galangal and ginger (RM7.90).
Fans of red meat can indulge in Kambing Varuval, showcasing mutton shoulder simmered for three hours in dry curry, tender with a fab proportion of flesh and fat (RM10.90), and Bergedil Daging, harbouring lots of minced beef and spring onions in deep-fried hash (RM4.90).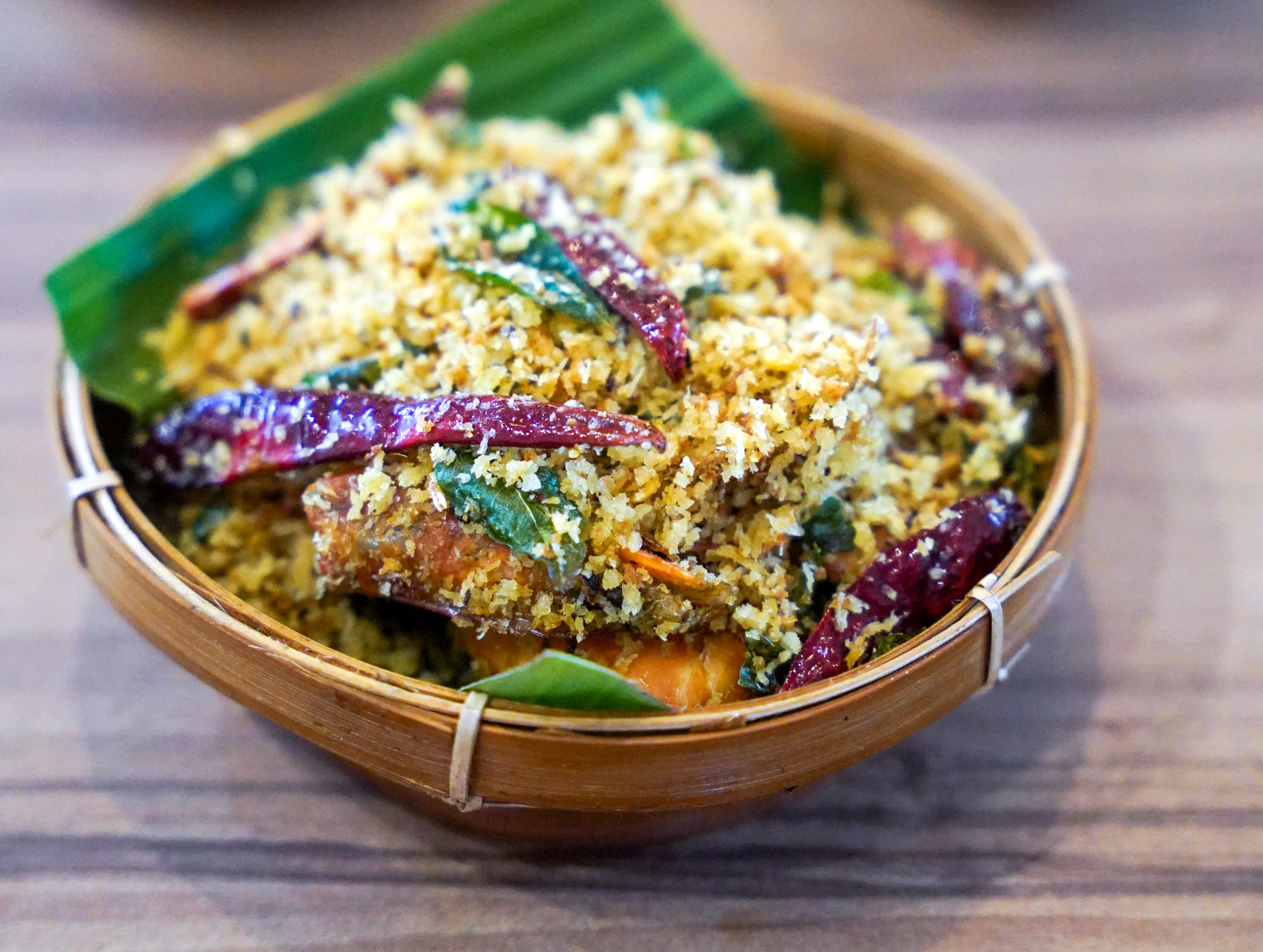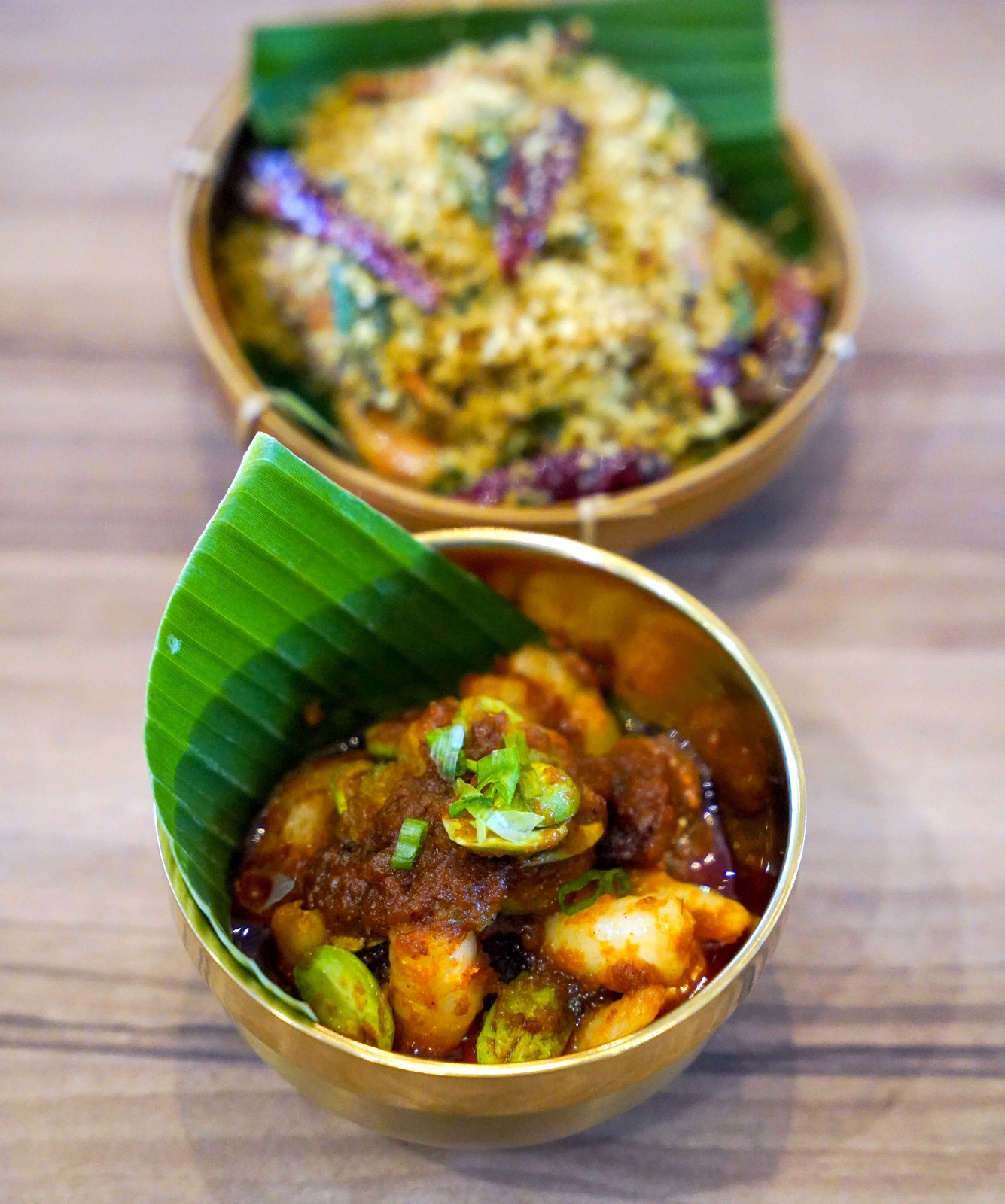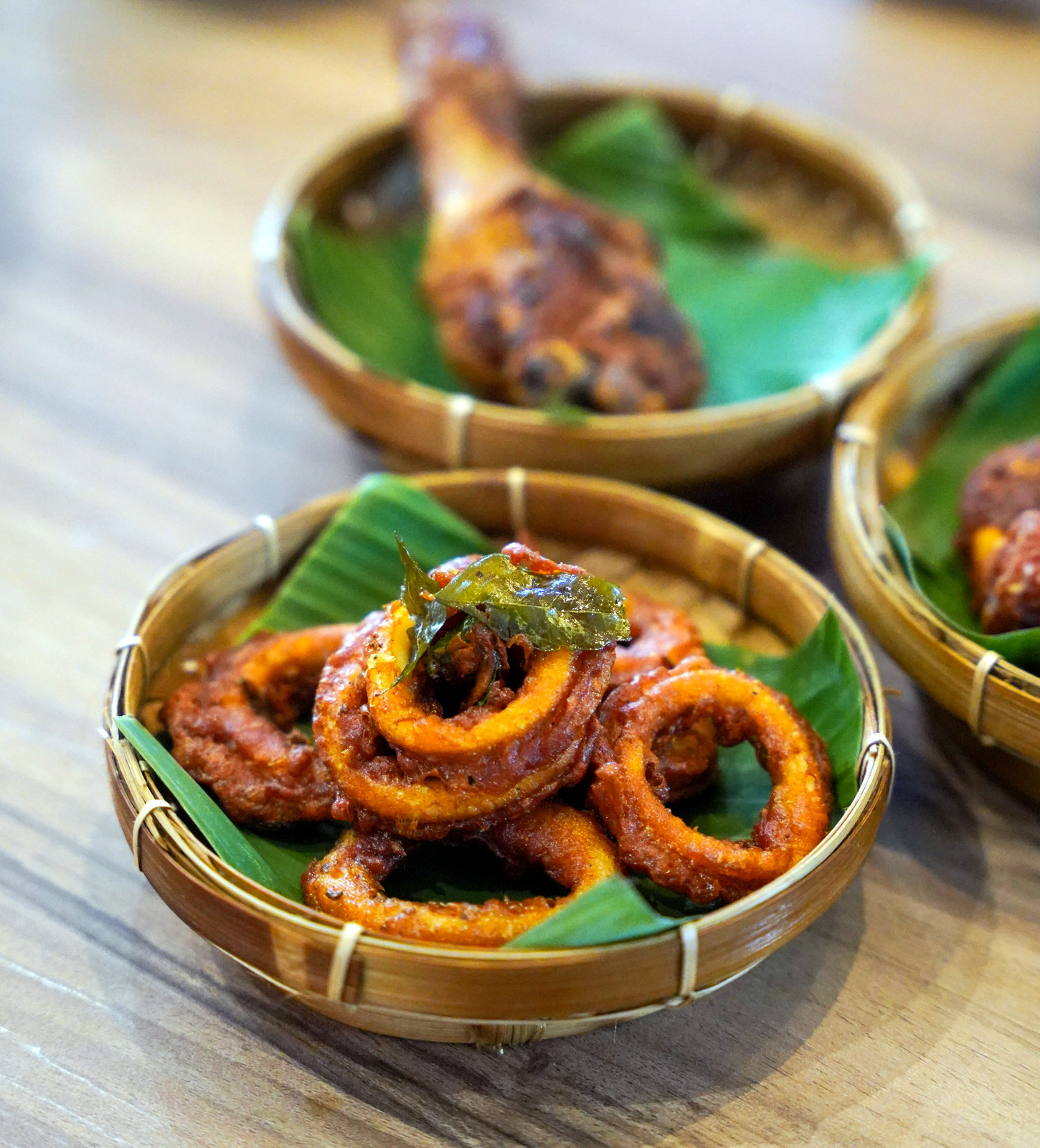 Seafood isn't an afterthought - the Garlic Panko Prawn is a moreish Malaysian take on Hong Kong's typhoon shelter shrimp, loaded with garlic, dried chillies and curry leaves (RM13.90), while the Sambal Udang Petai  is saturated with Balüt's signature anchovy sambal for all the umami we want in a sambal (RM9.90). Completists should also sample the Sotong Goreng, thoroughly tempting with a spice mix that packs plenty of heat (RM9.90).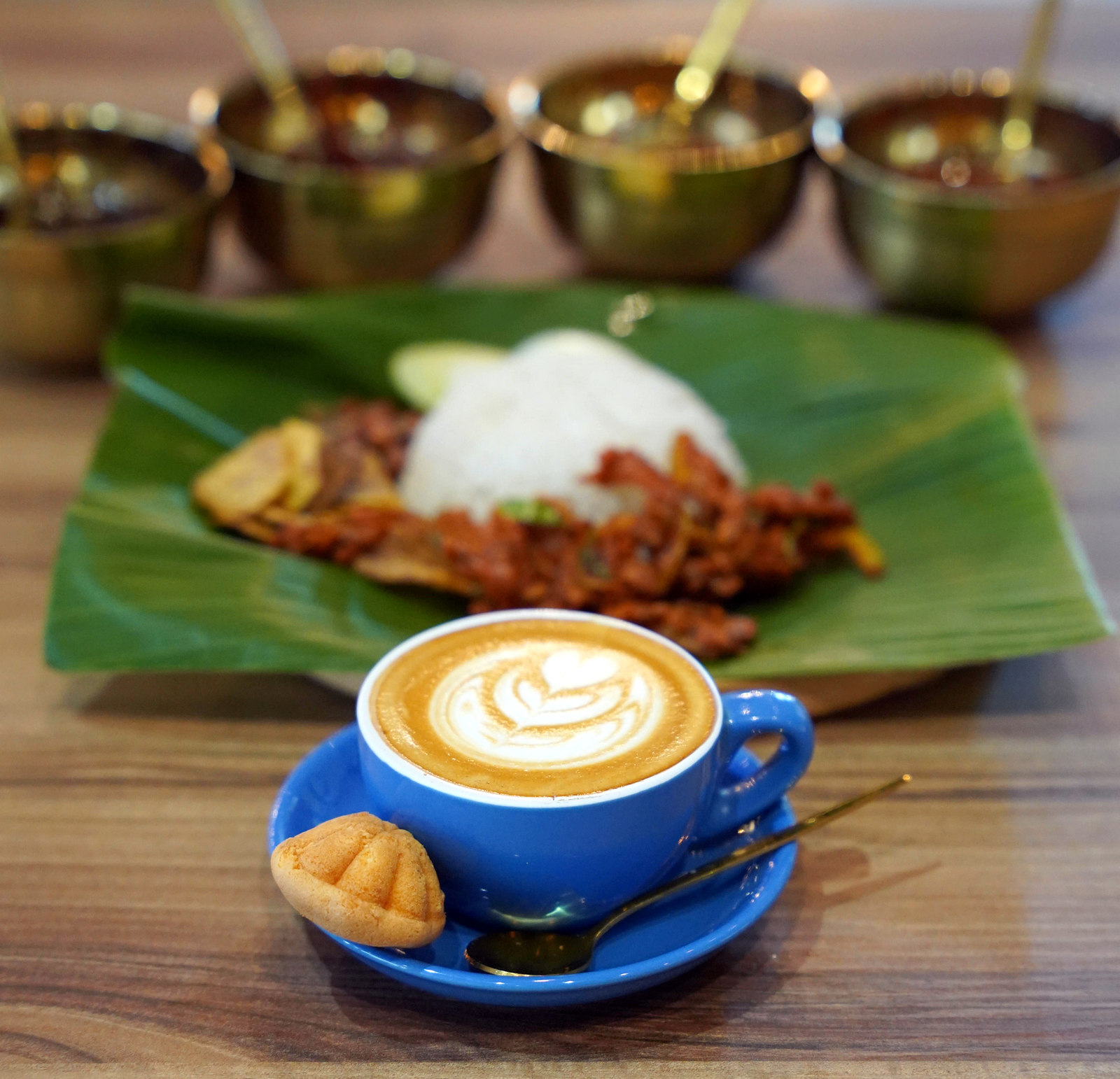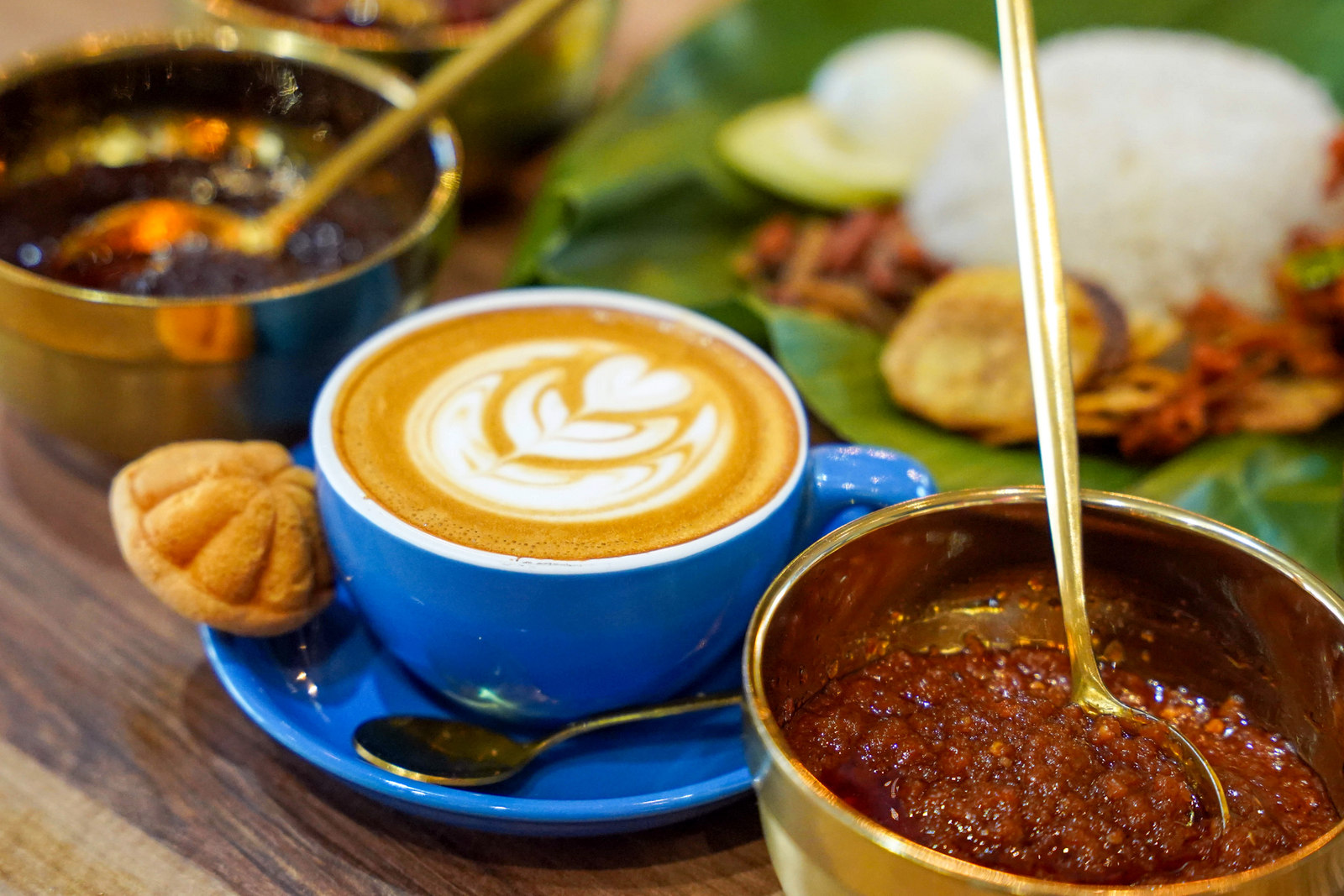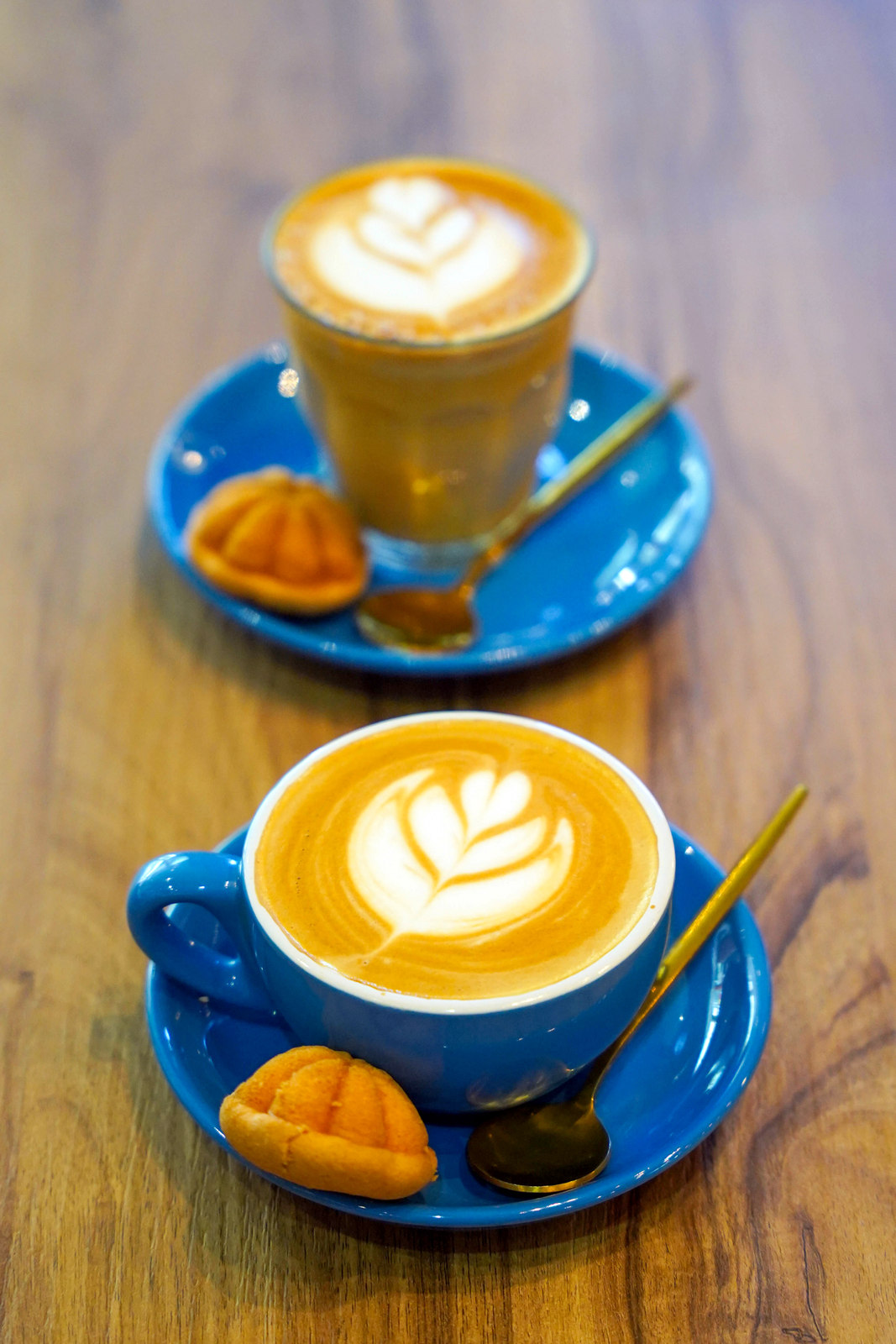 Nasi lemak with a latte might sound like an odd pairing, but Balüt makes it work - a convenient one-stop solution for a nasi lemak breakfast with a contemporary cafe-worthy caffeine fix.
Its coffee conveys a flavour profile that's meant to match well with nasi lemak - the current seasonal blend harnesses Brazilian and Ethiopian beans, chocolaty and nutty. Order the latte or the flat white (RM12 each), charmingly served with light, airy kuih bahulu instead of cookies.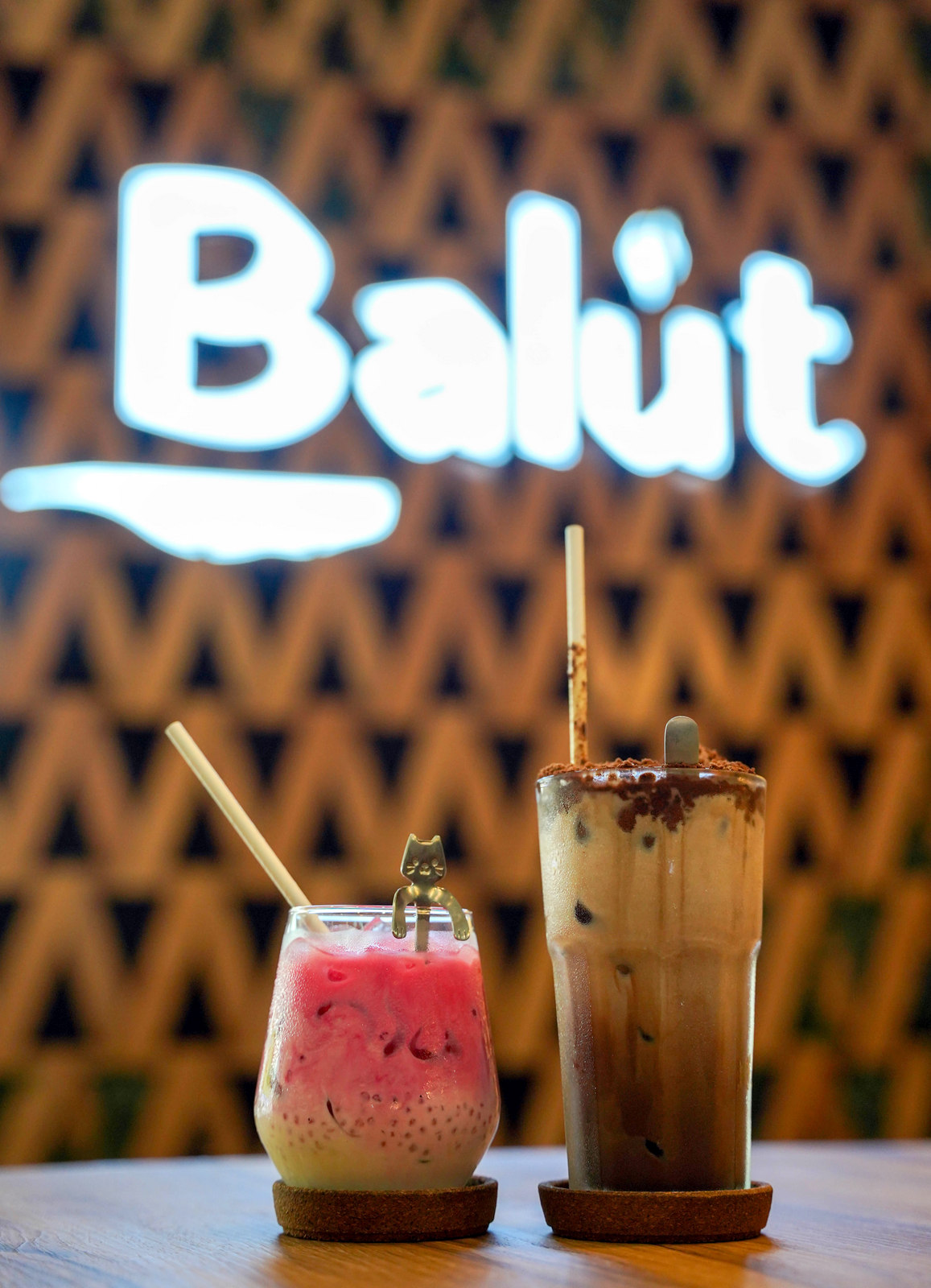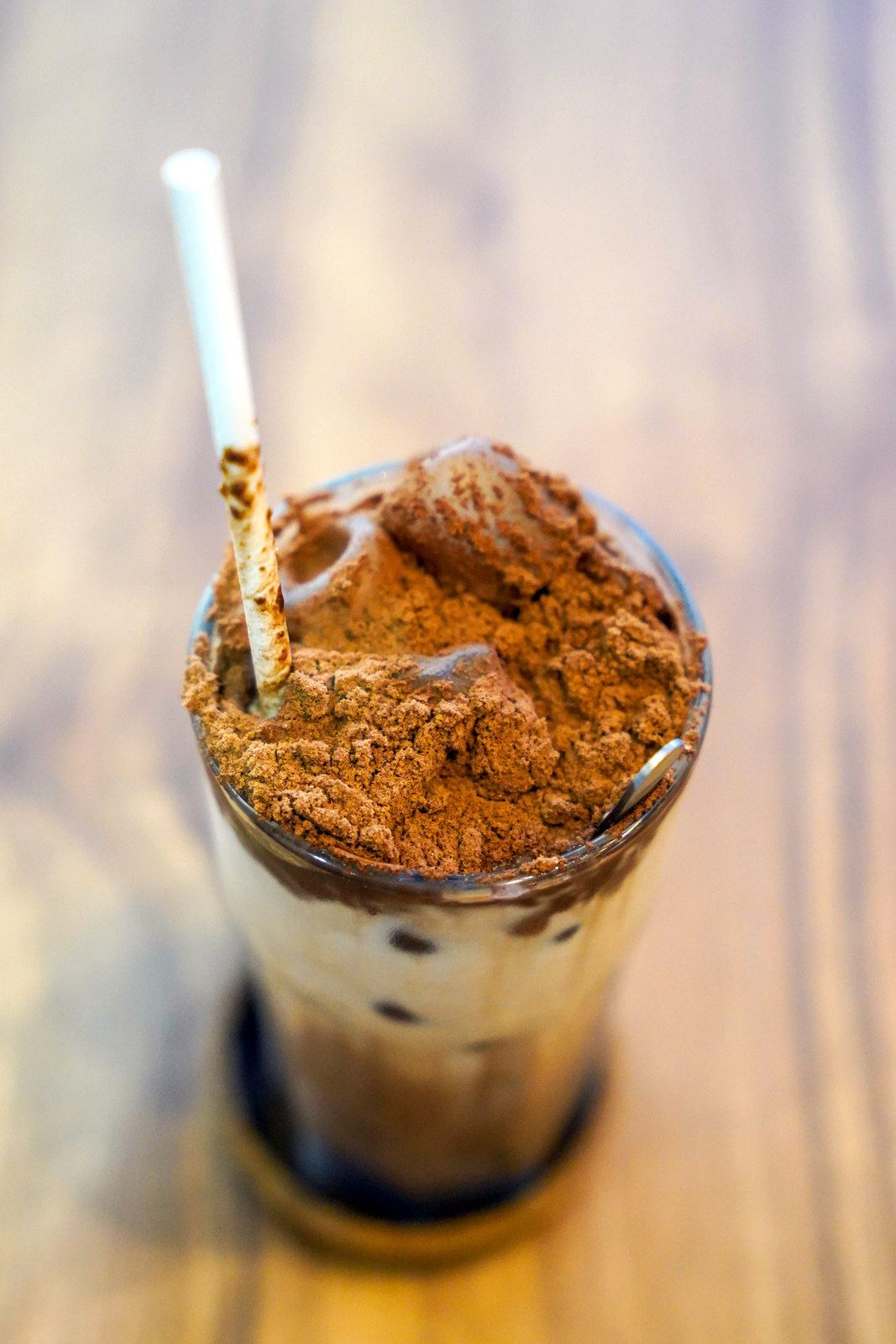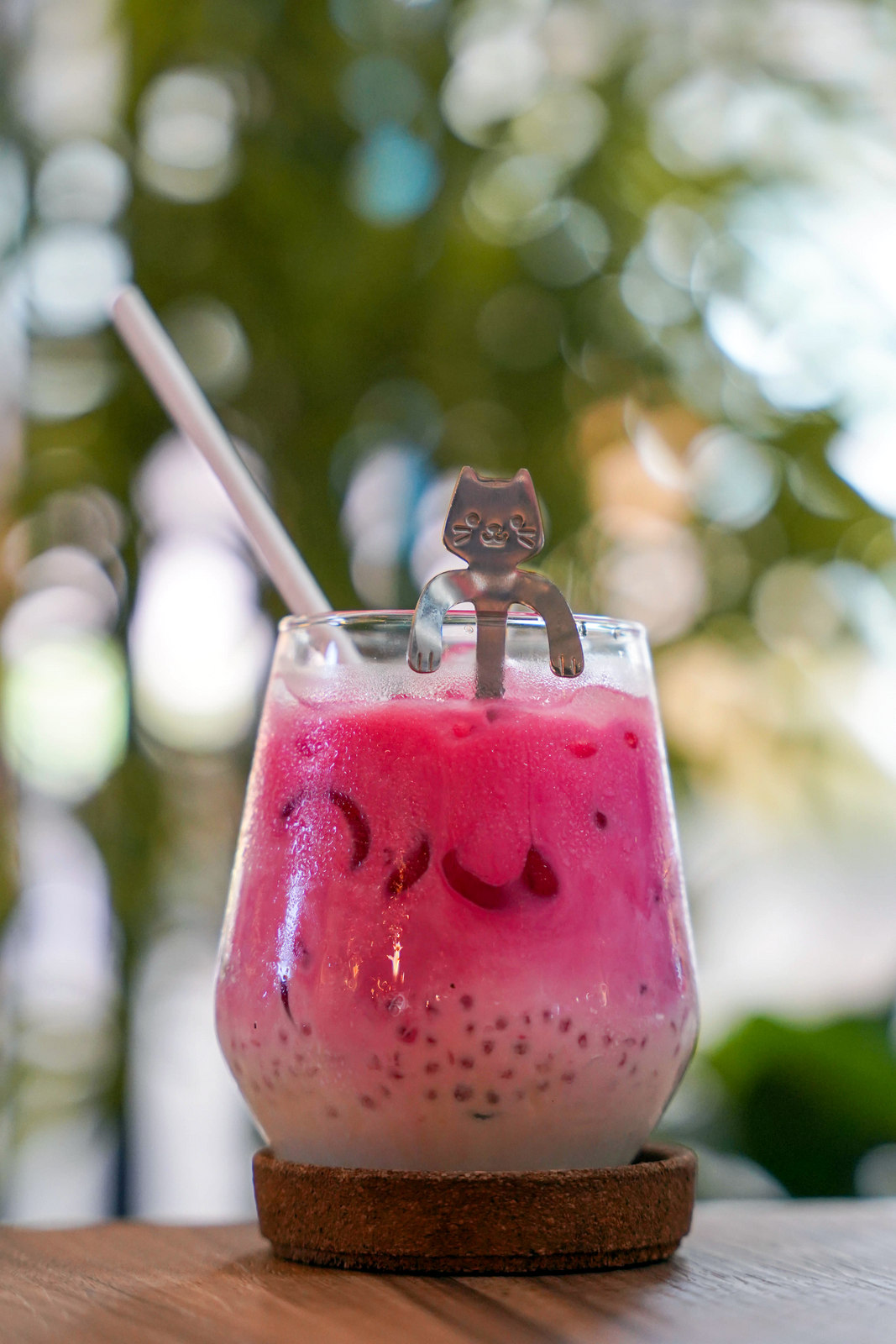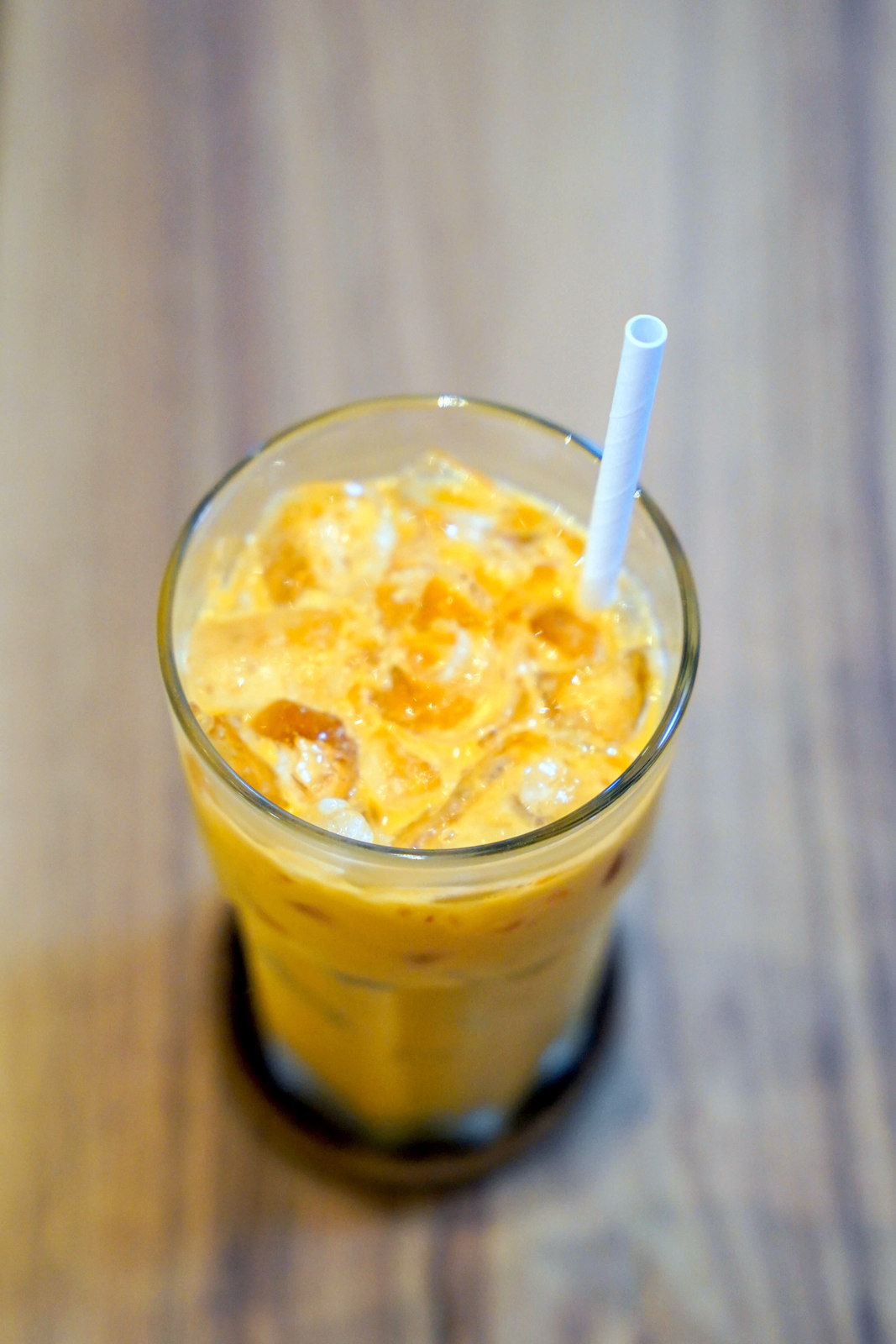 To help cool down from the heat of the sambal, have the Milo Ais Tabur, a Milo Dinosaur with Australian fresh milk instead of condensed milk, soothing instead of cloying. We also like the changes Balüt makes with Bandung Sago, tinged with sago, and Teh Ais Madu, nourishingly nectarous with honey instead of sugar.
With creative touches throughout its menu, buoyed by fair prices across the board, bolstered by a location with ample parking and accessible proximity to public transport, Balüt deserves to be a destination, even for those of us who live on the other side of the Klang Valley. If you're relatively nearby in Petaling Jaya, bookmark Balüt for your next nasi lemak adventure.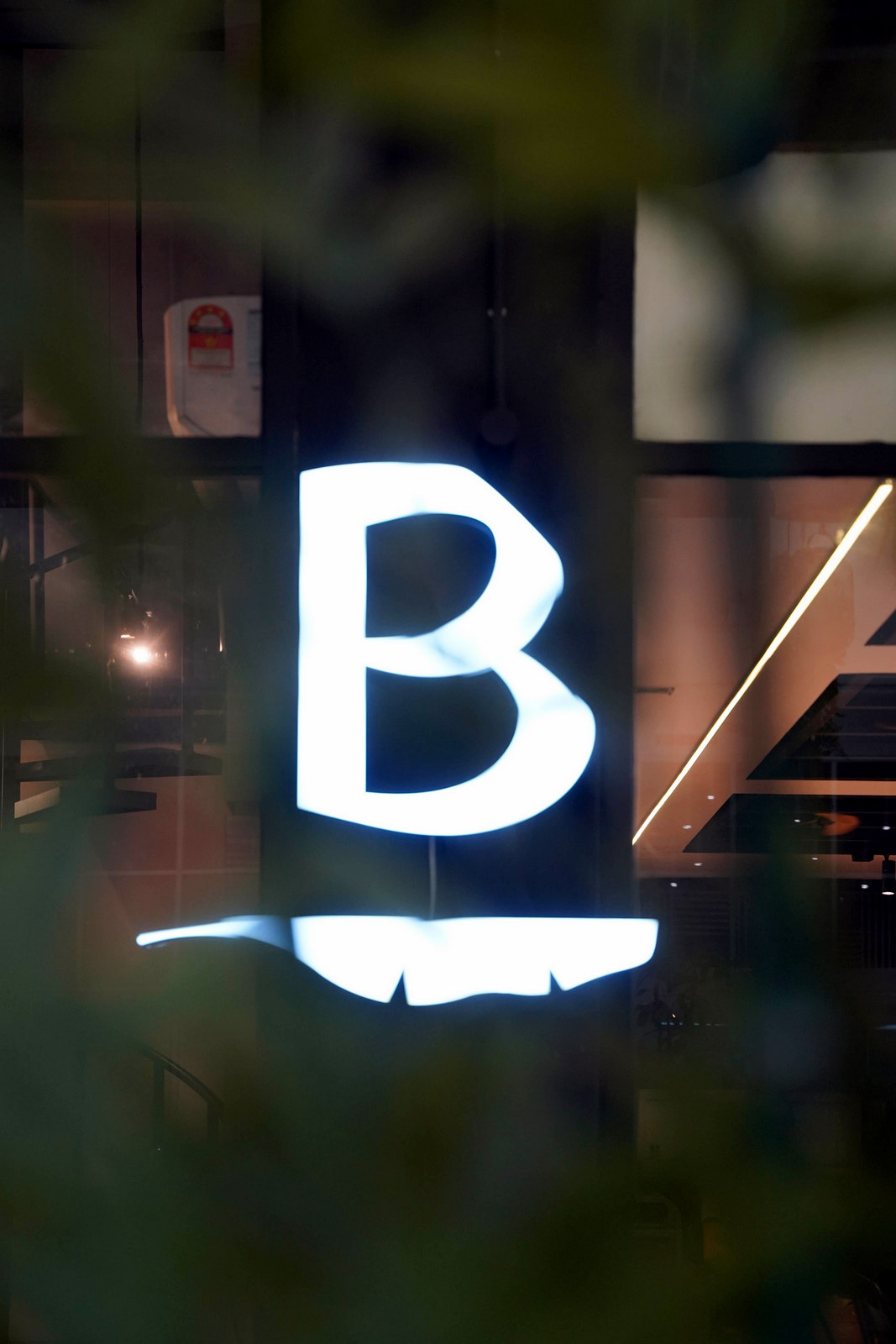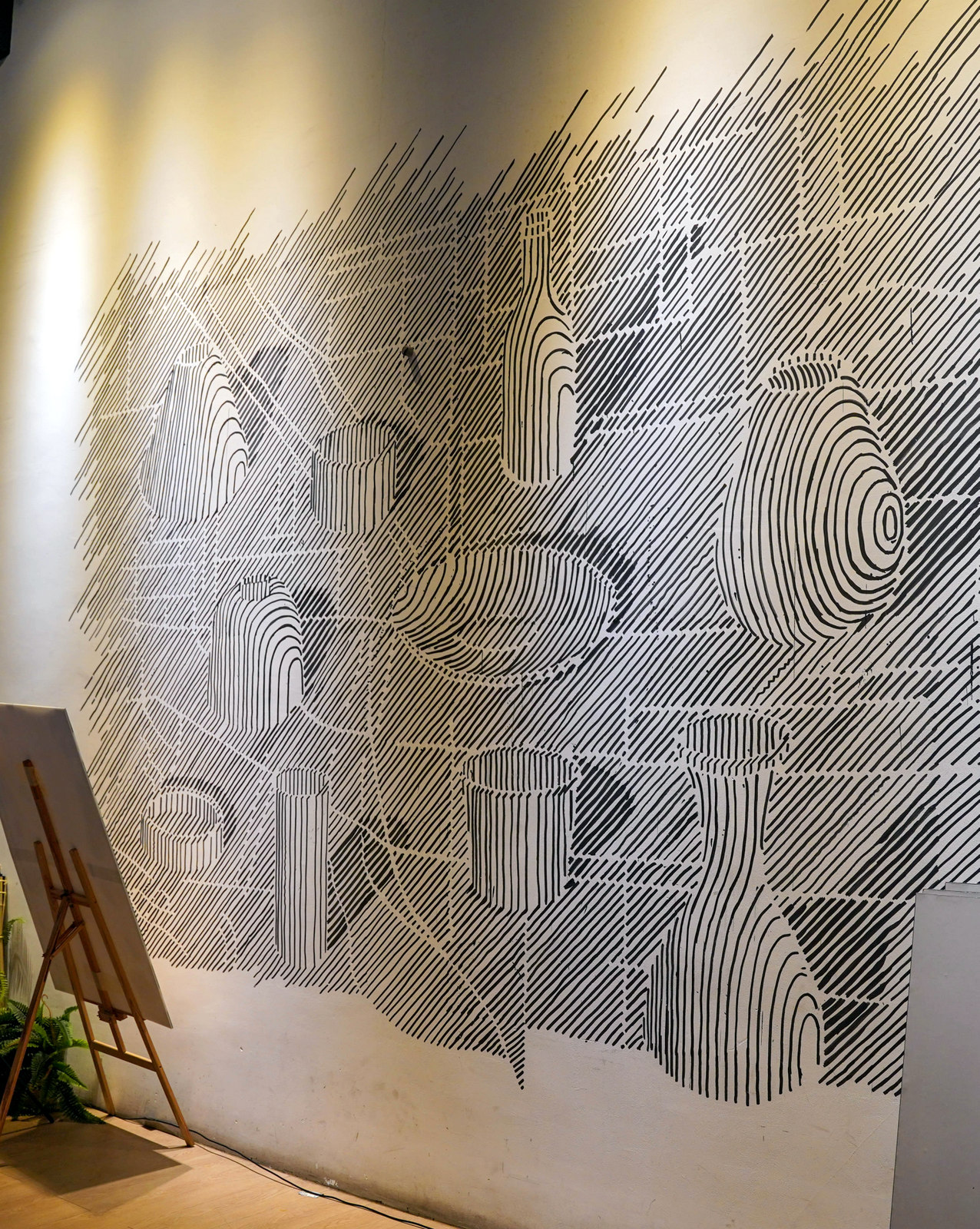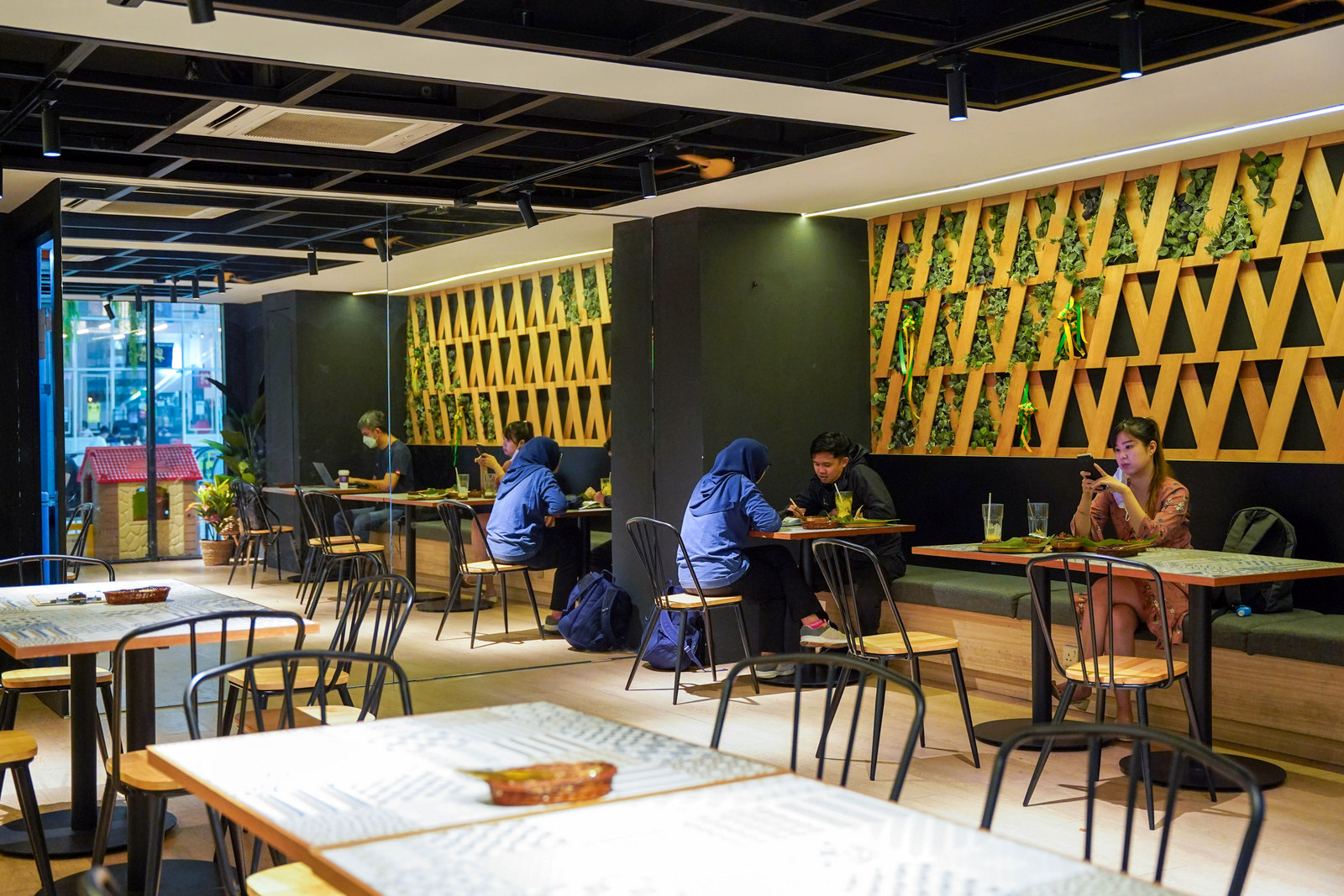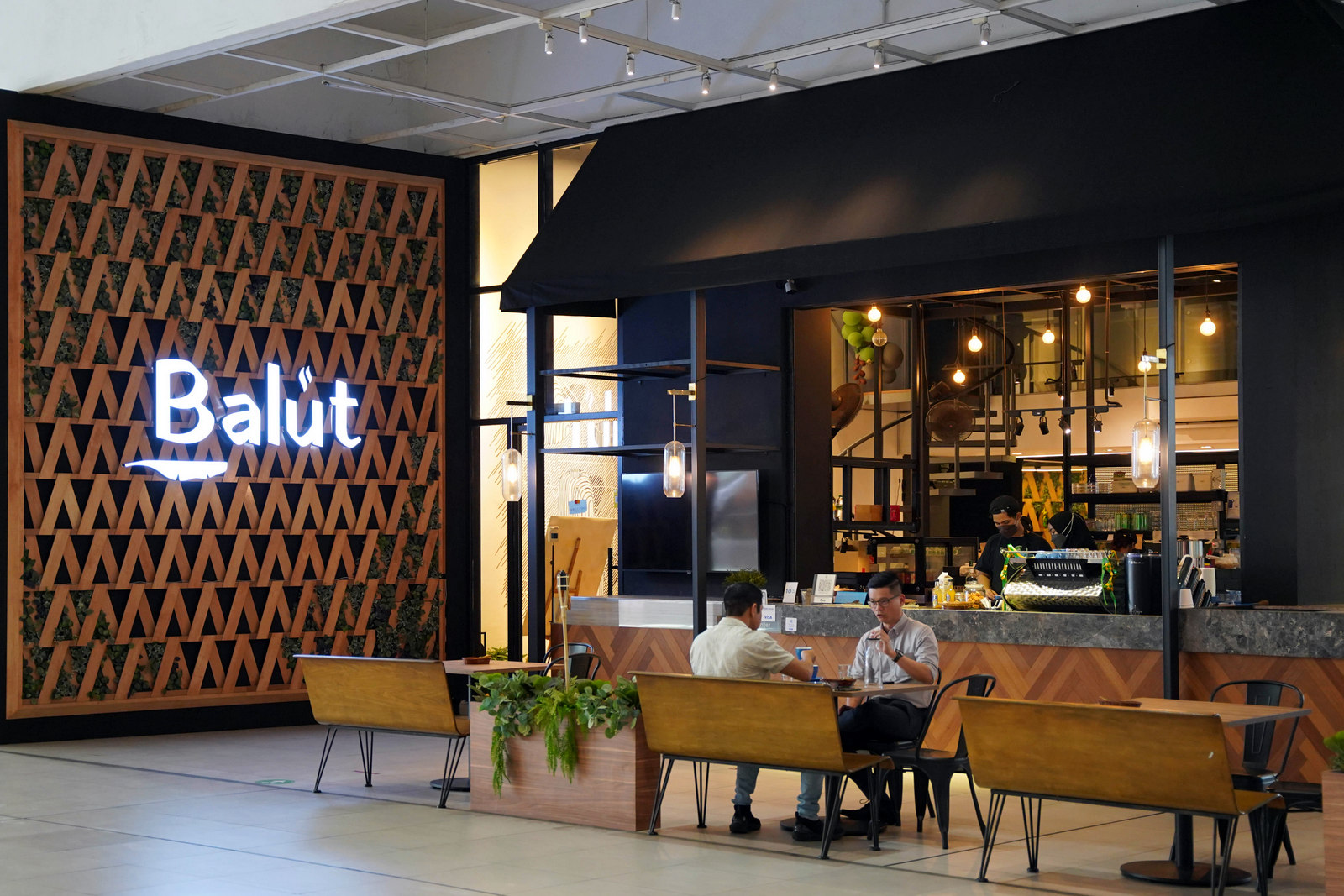 Balüt Nasi Lemak
C-G-9, Sunway Nexis, Jalan PJU 5/1, Kota Damansara, 47810 Petaling Jaya.
Daily, 8am-9pm. Tel: 03-6143-1841