Artisan's Playground by COOKHOUSE: KL's new culinary wonderland celebrates chefs, craftsmanship & community
June 15, 2022
---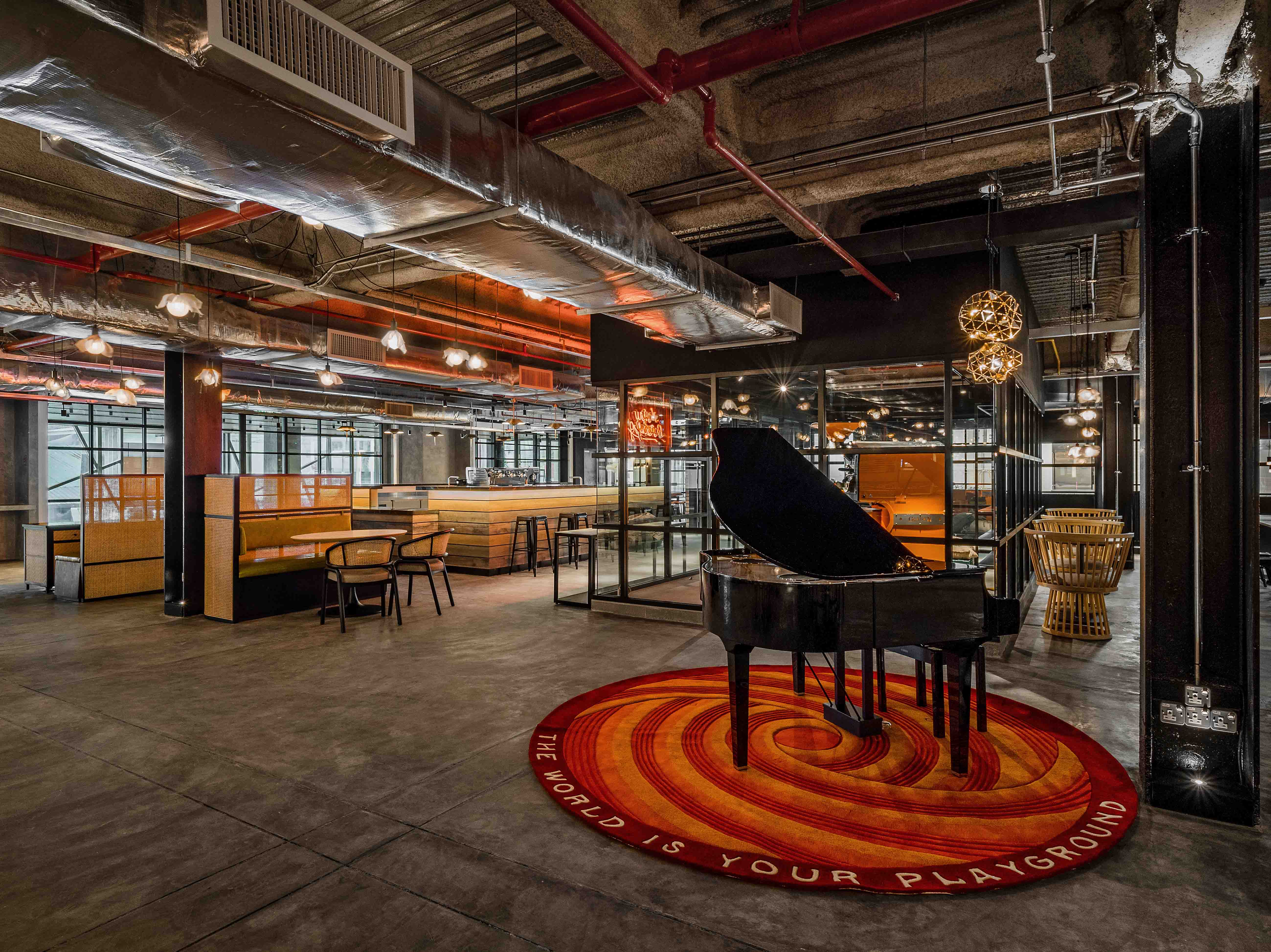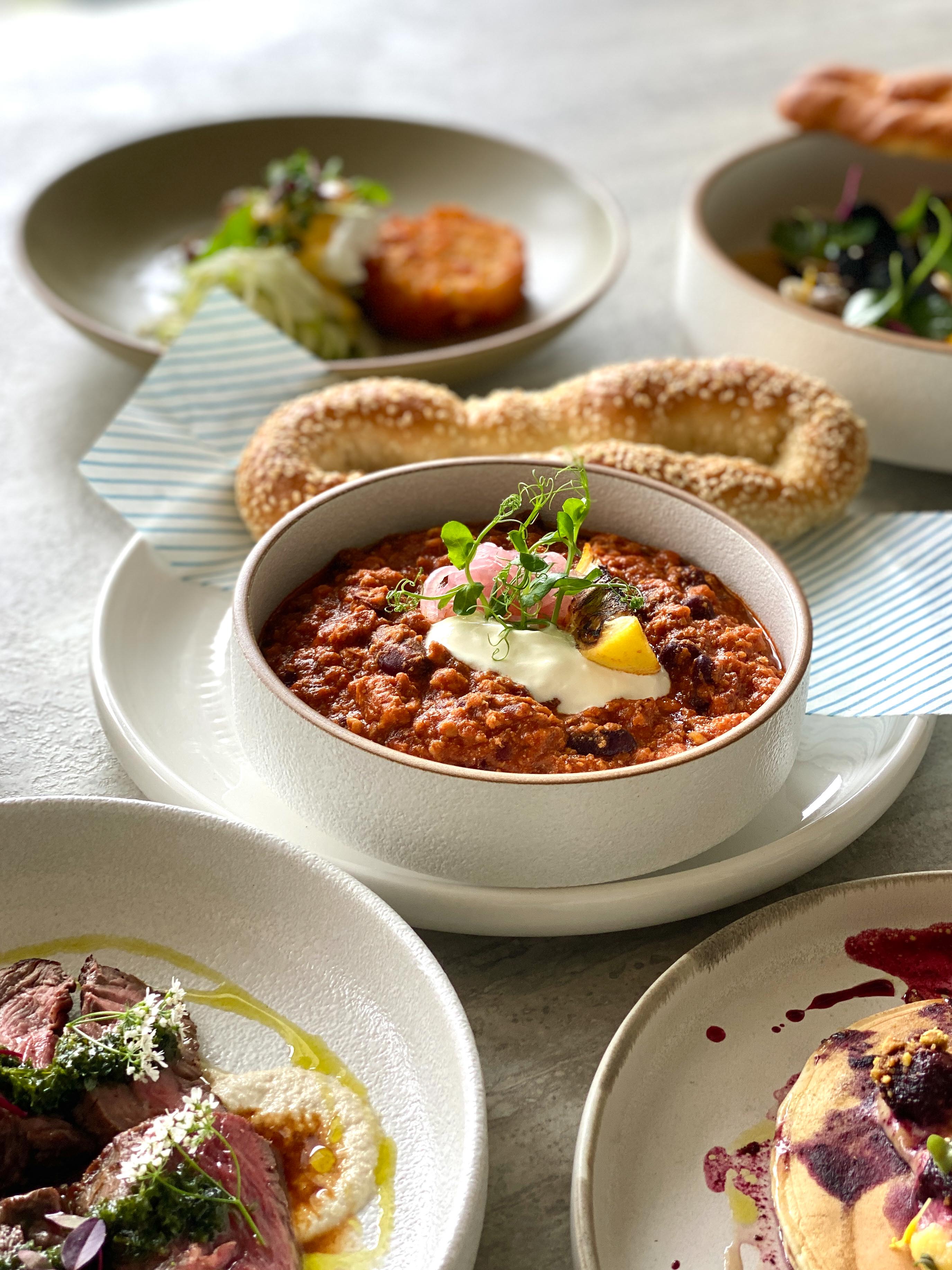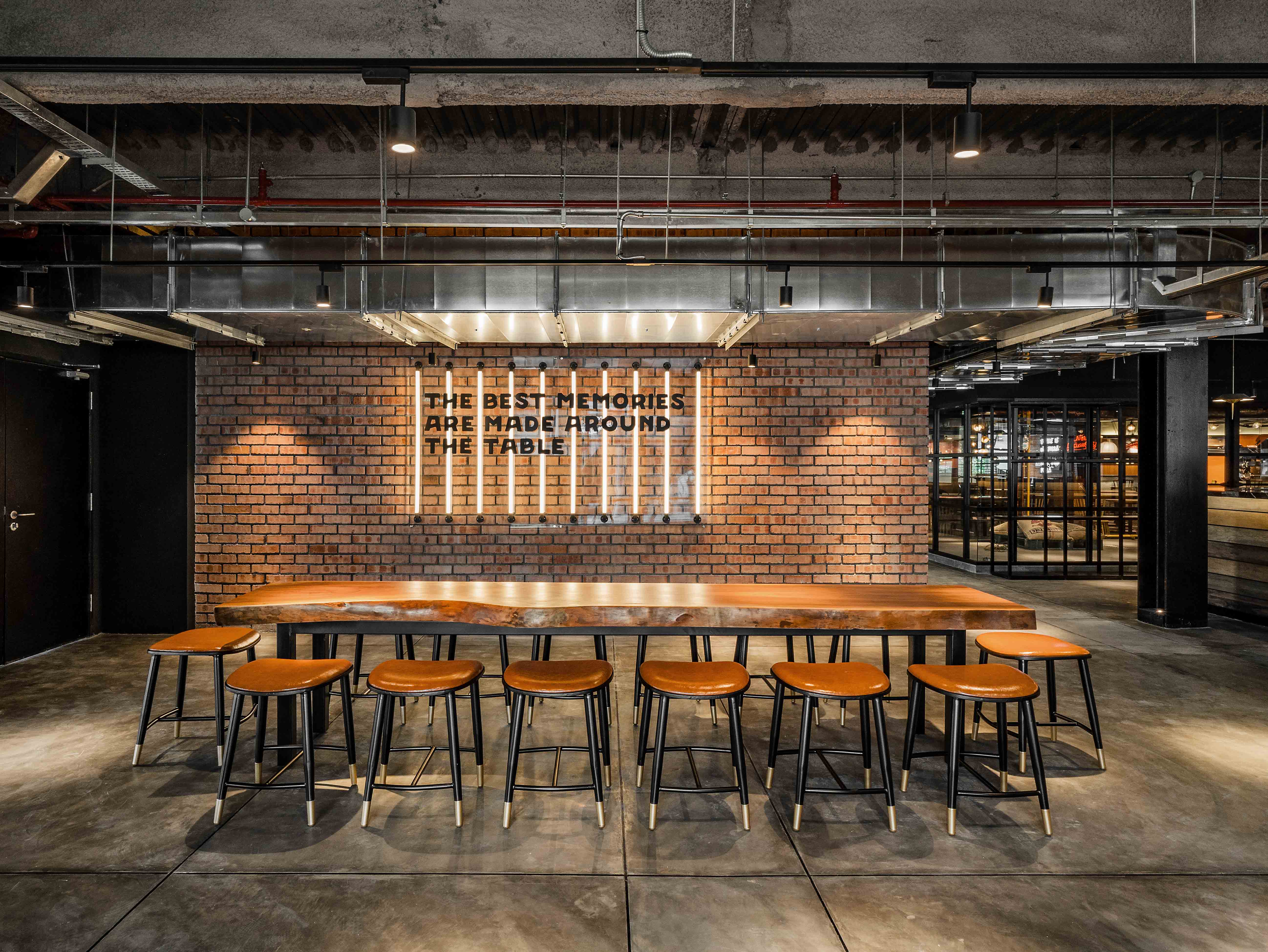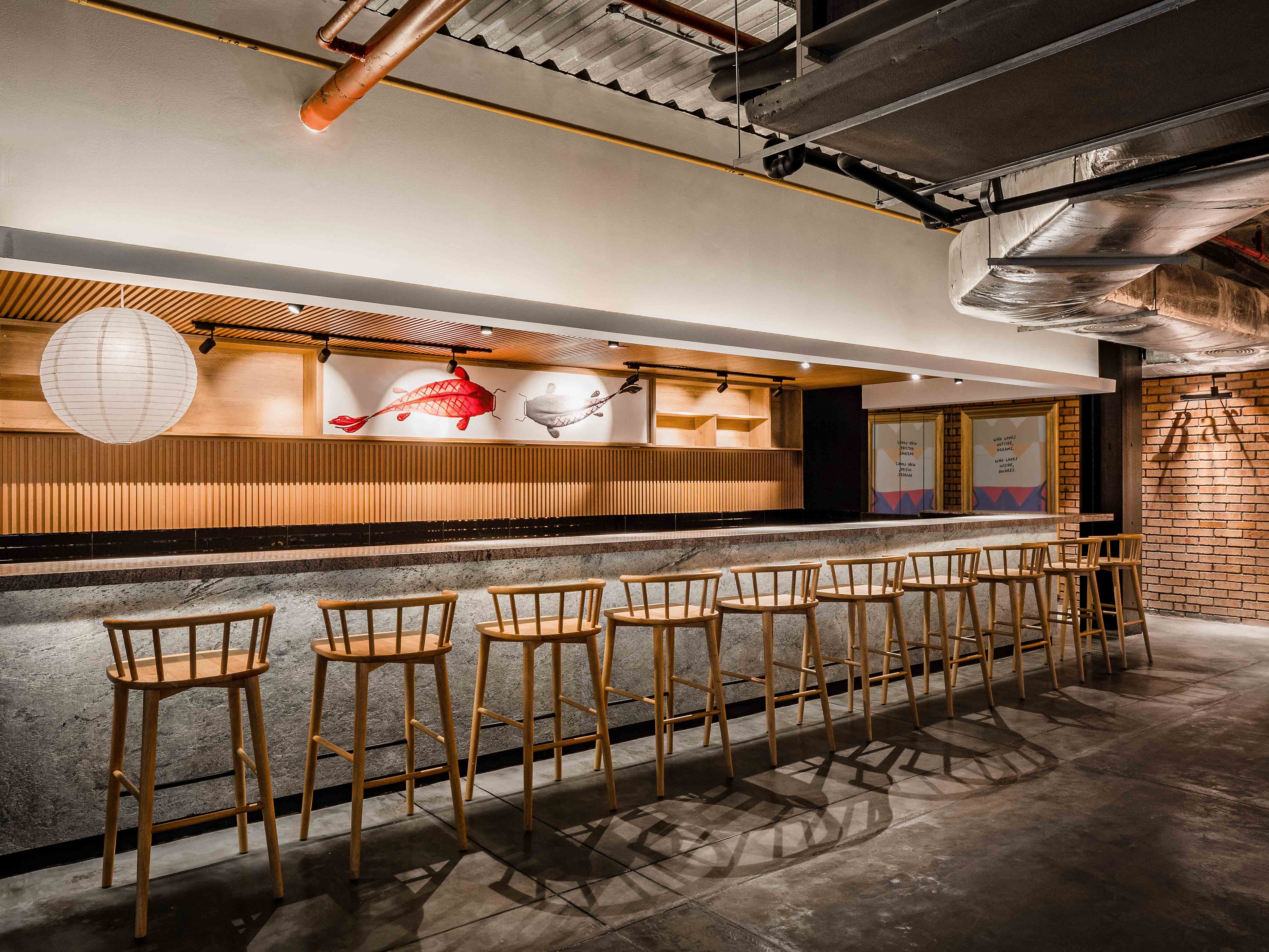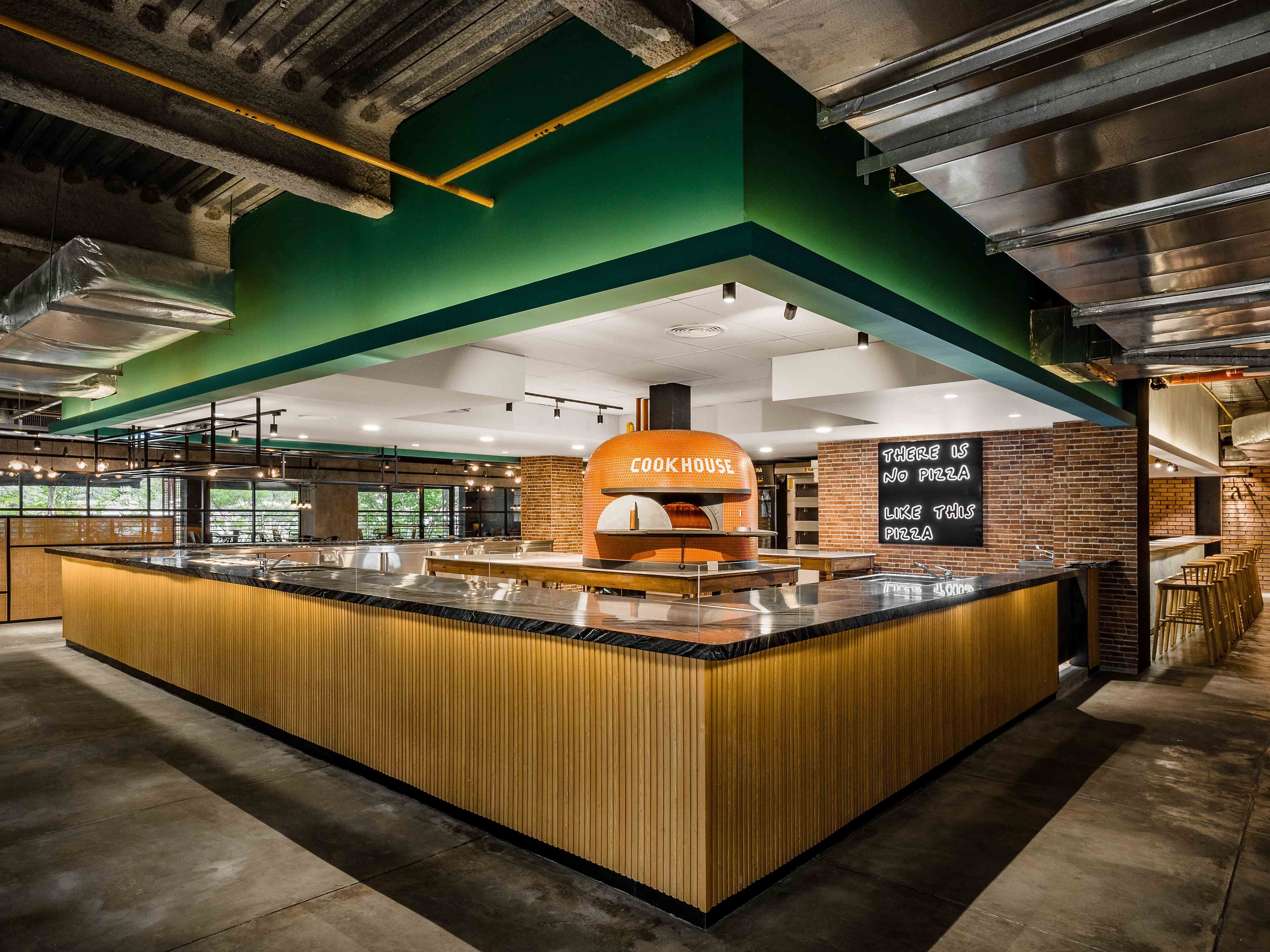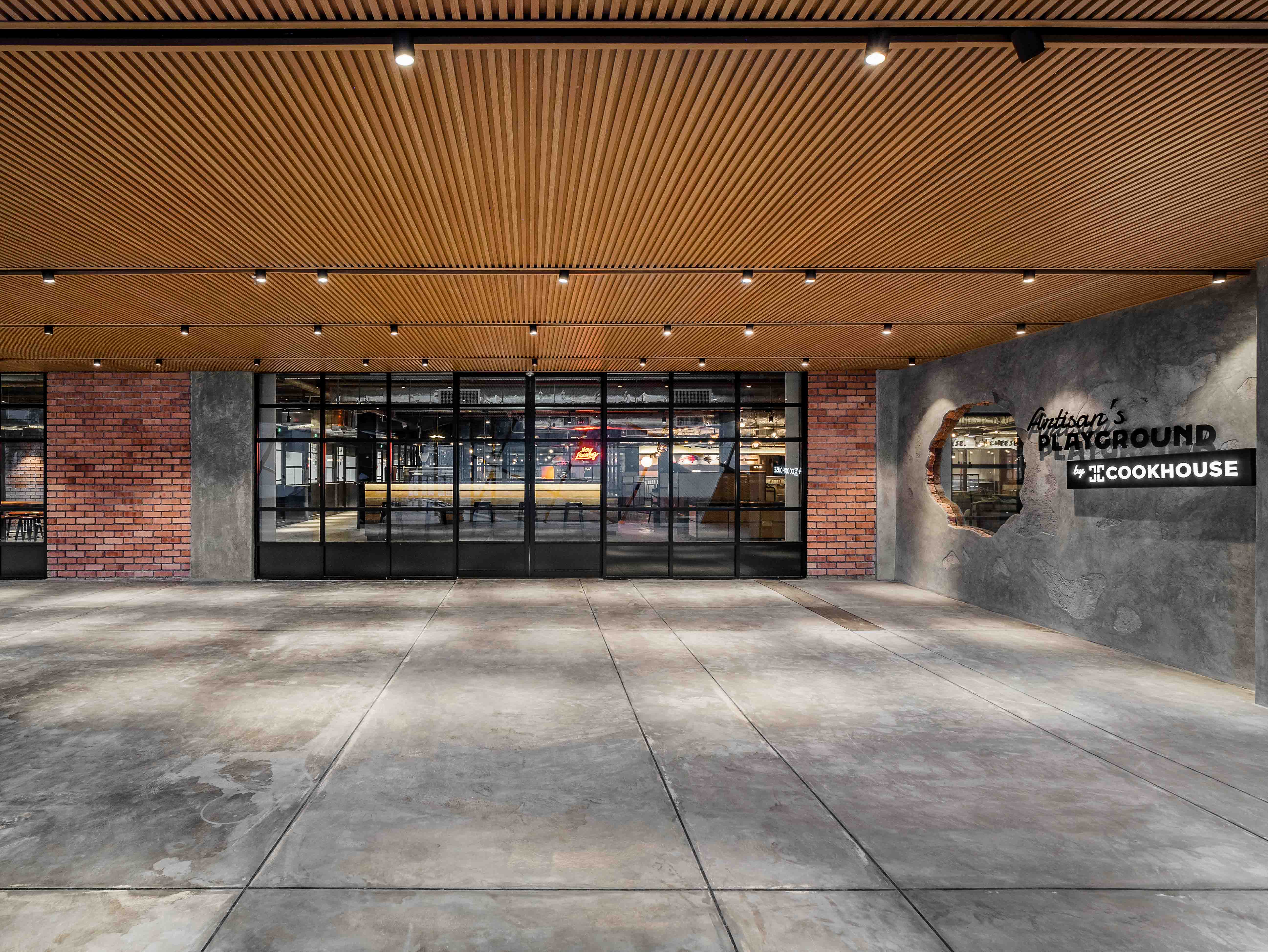 Artisans assemble! Bringing together Malaysia's culinary superheroes, empowered with world-class Josper grills, Stefano Ferrara pizza ovens and Victoria Arduino espresso machines, Artisan's Playground by COOKHOUSE beckons food enthusiasts to enter KL's new multiverse of mouthwatering marvels.
This space spans 15 private kitchens sprawling across 33,000 square feet of sumptuousness, celebrating the craftsmanship of chefs like Raymond Tham of Beta KL, Diego Reali of Natalina Italian Kitchen, and international pastry championship winners Loi Ming Ai and Otto Tay, each of whom will be introducing fresh concepts to Artisan's Playground.
These collaborations have been curated by cloud kitchen startup COOKHOUSE, for a distinctive dining destination that's sleek and sophisticated, comfortably seating more than 450 patrons in a feast for the senses.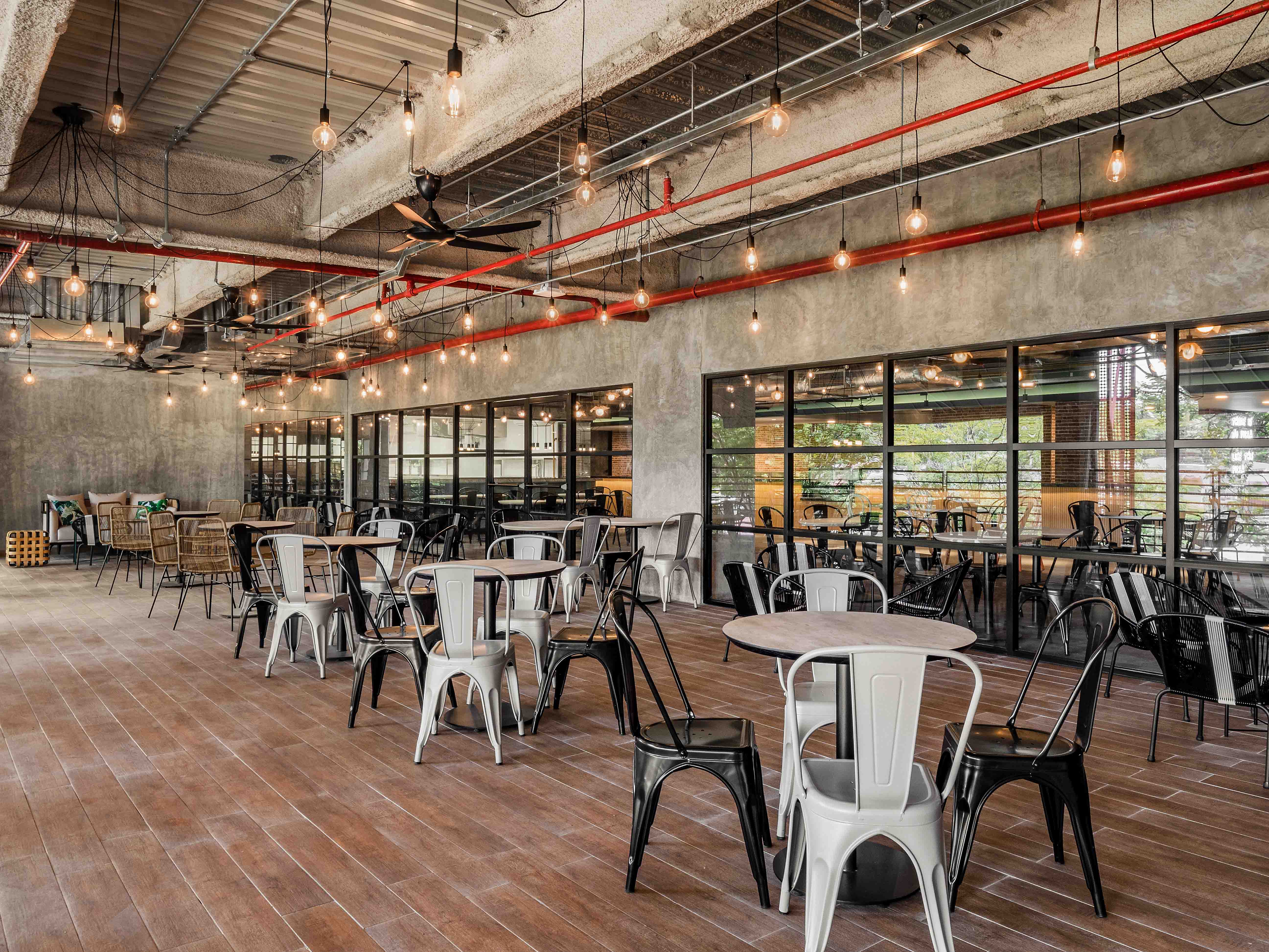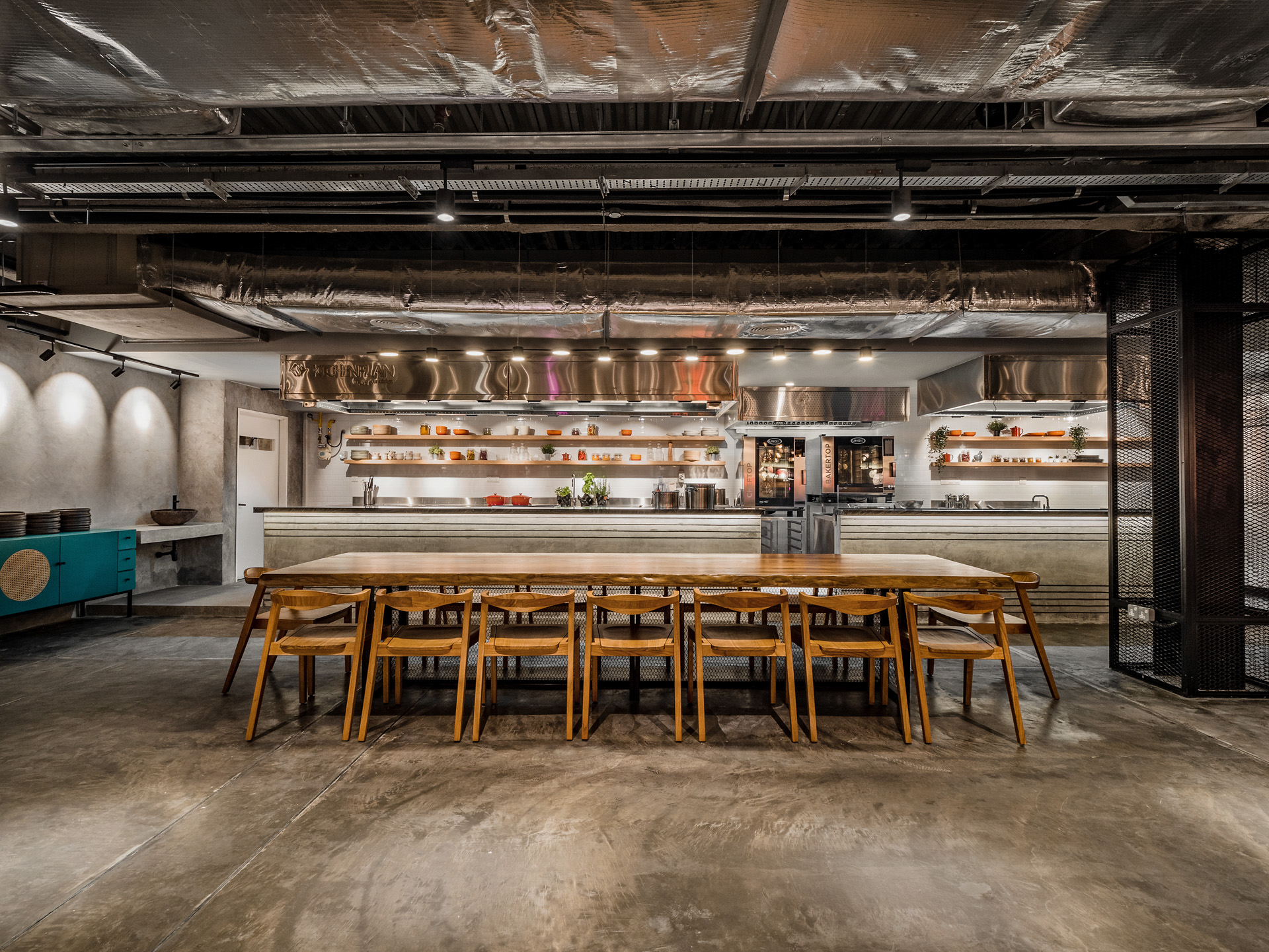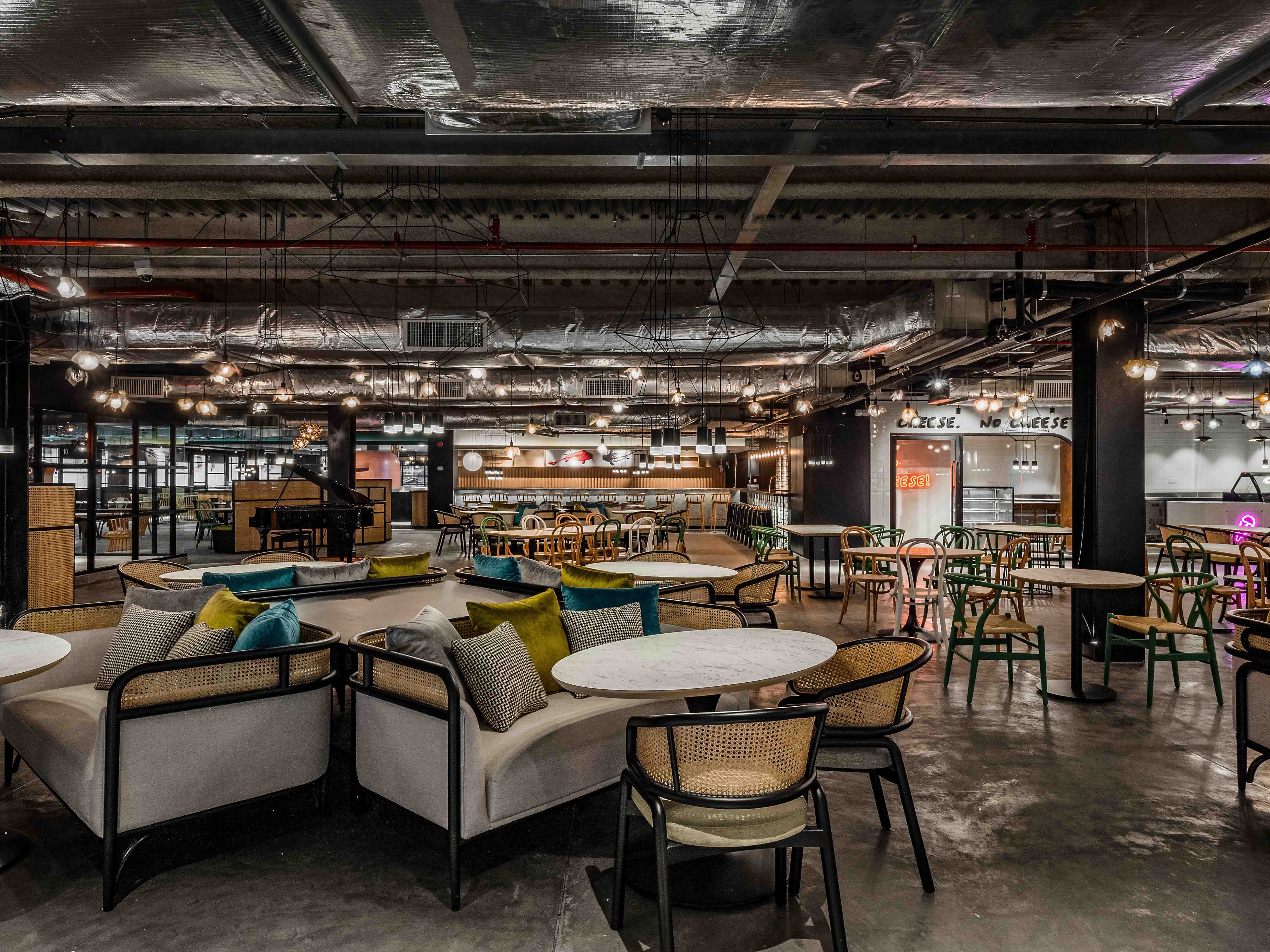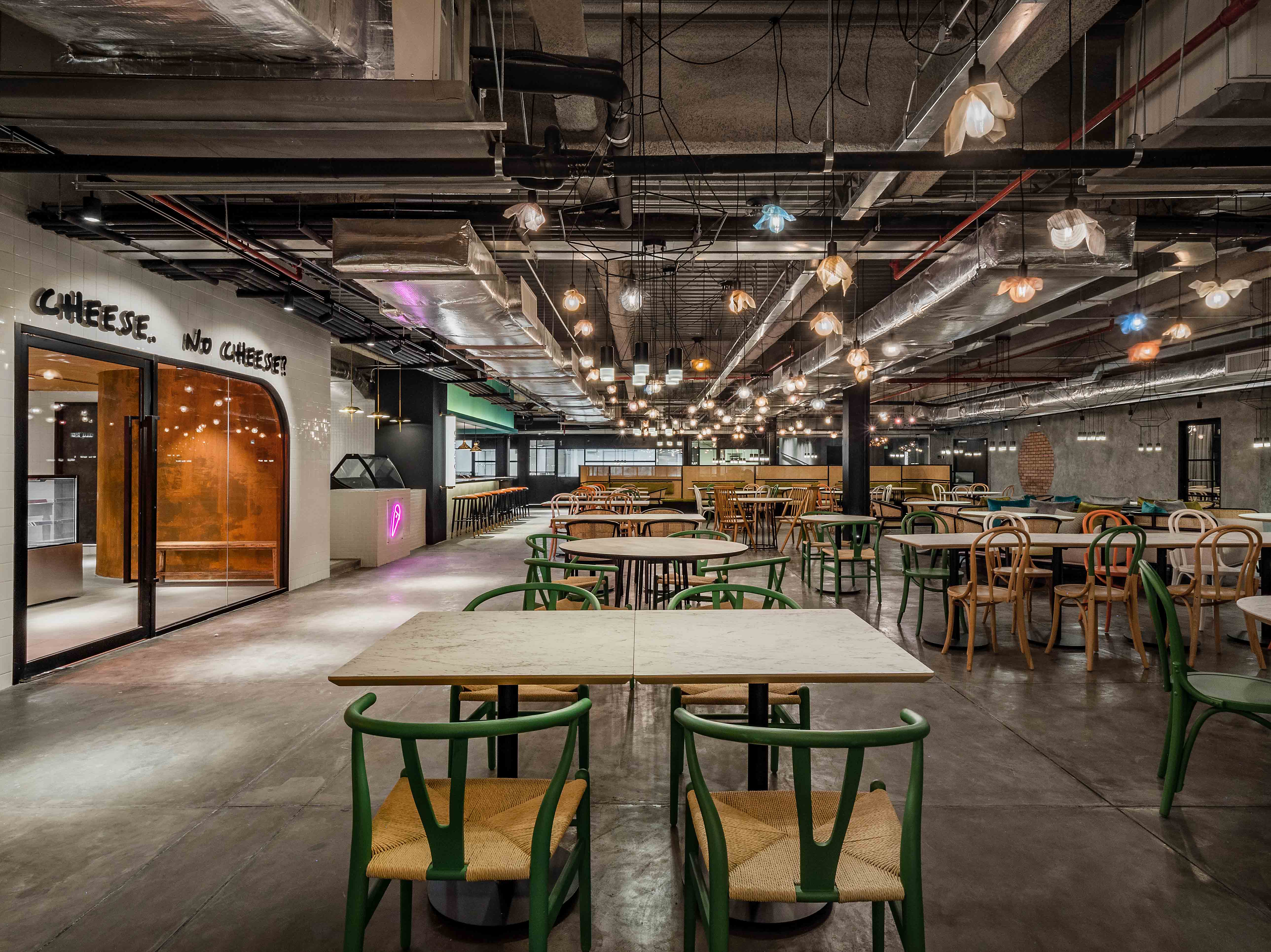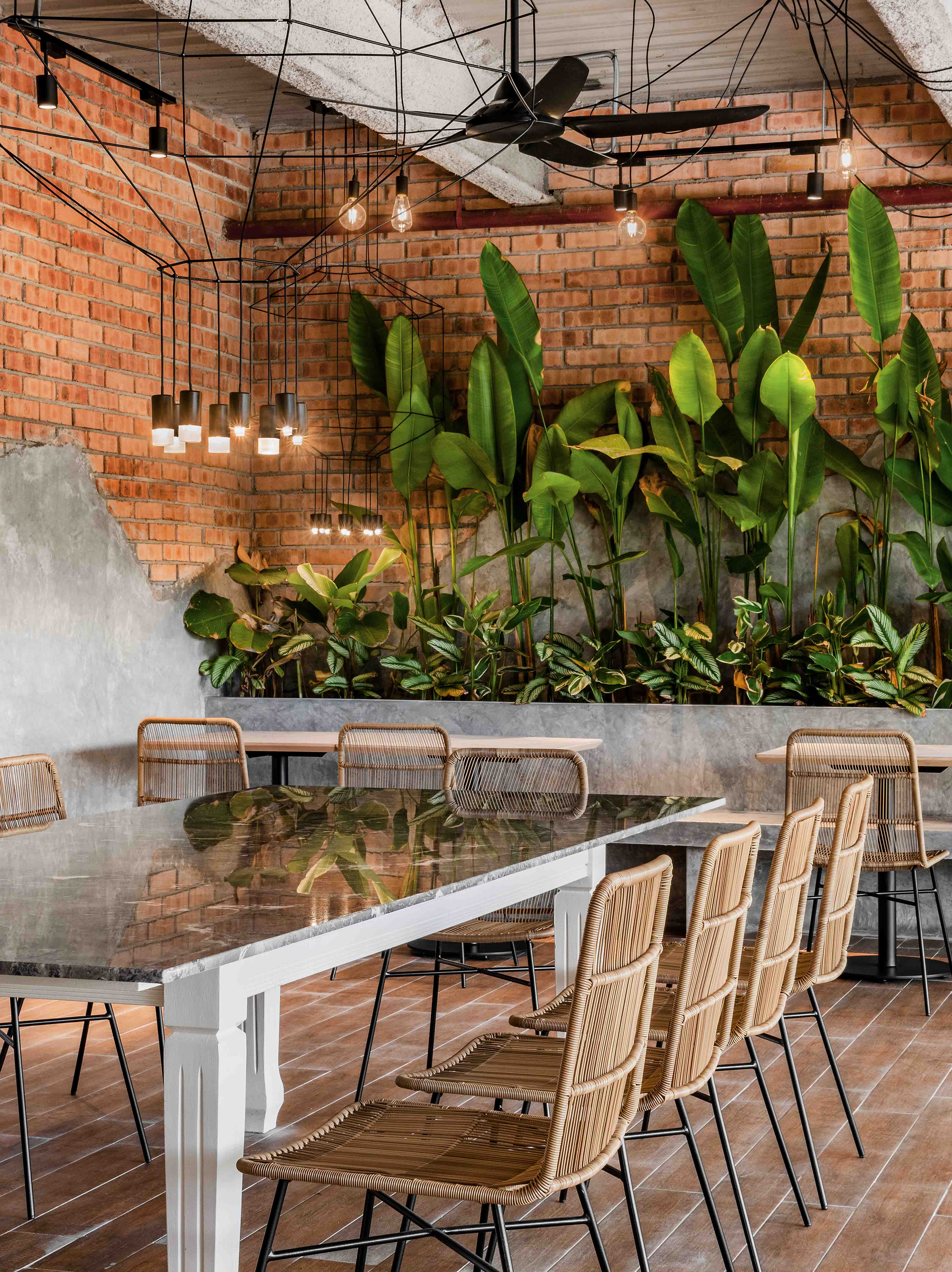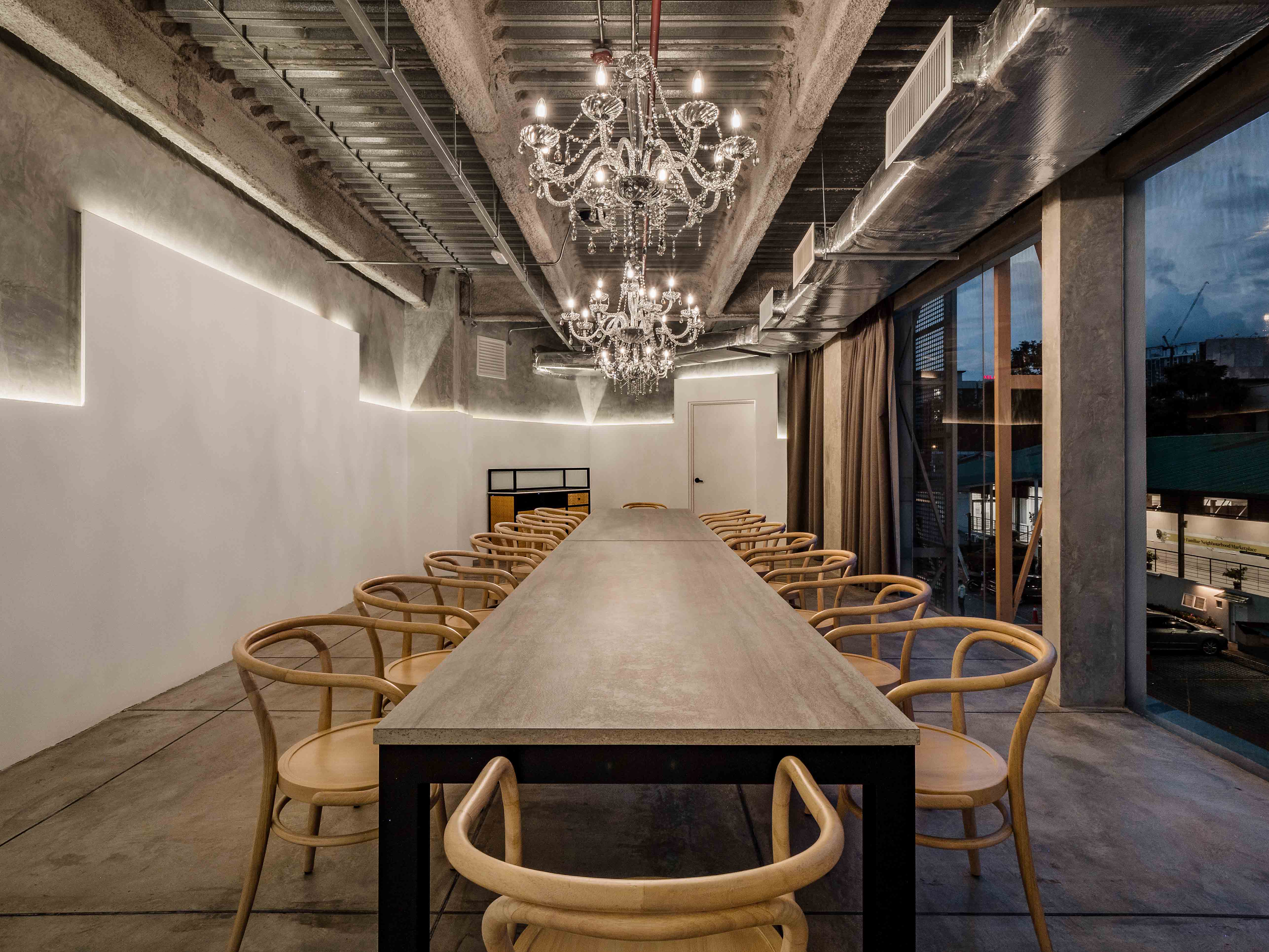 Step inside and choose a corner - our favourite might be the alfresco area that overlooks Sentul's leafiest streets. Other top tables promise a glimpse into the pizza parlour or the coffee roastery, perfect if you enjoy watching all the action of behind-the-scenes baking and brewing.
This is an adaptable venue - beyond exclusive occasions that can be held in private rooms, Artisan's Playground also hosts public workshops that help food fans interact and immerse themselves in the culinary community.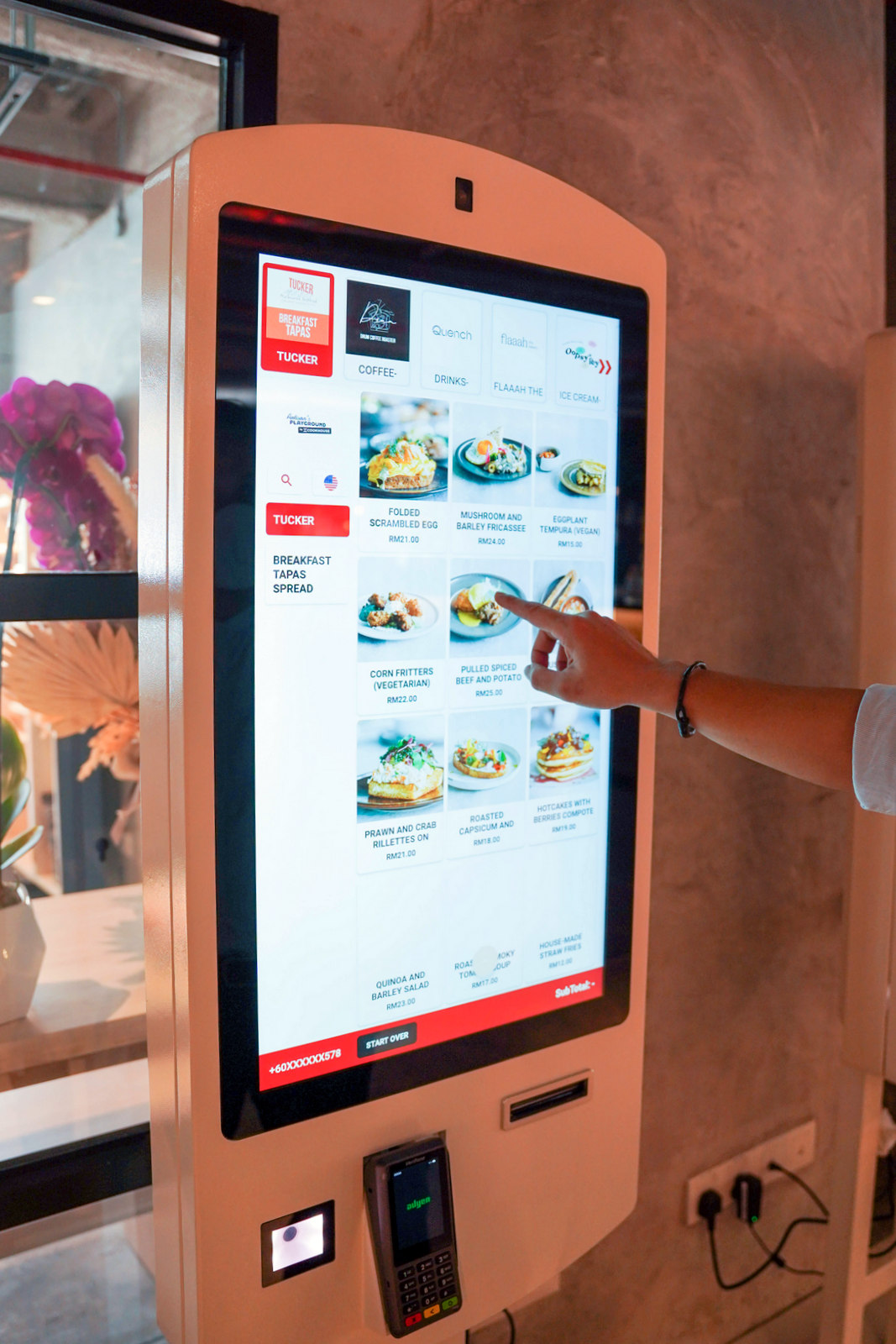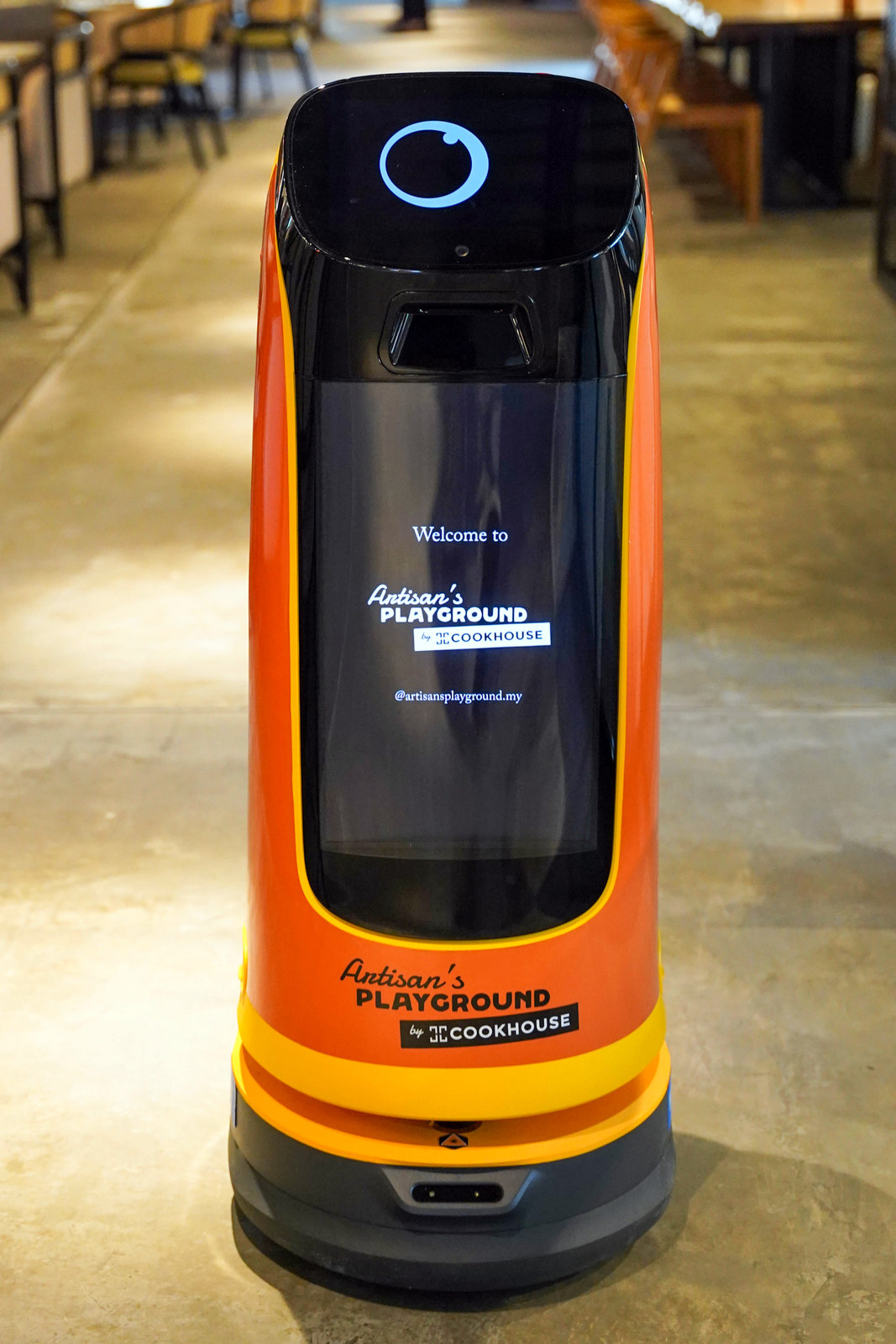 Ordering is a breeze, by scanning a QR code at the table for the online menu or visiting the kiosk that takes cash payments. Food and beverages come straight to you courtesy of the delivery robot, so you can savour everything that's available at Artisan's Playground without having to leave your seat to order or collect.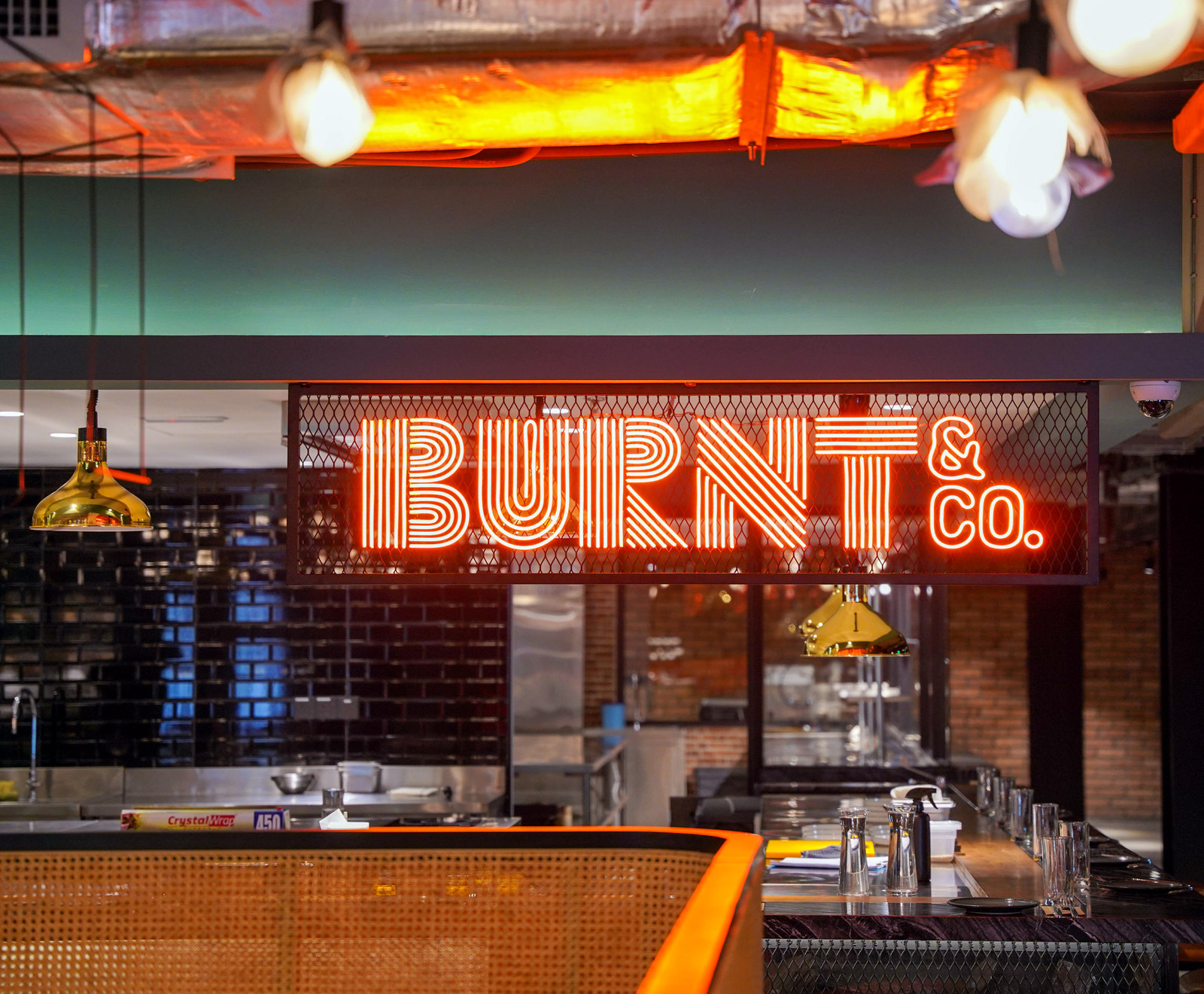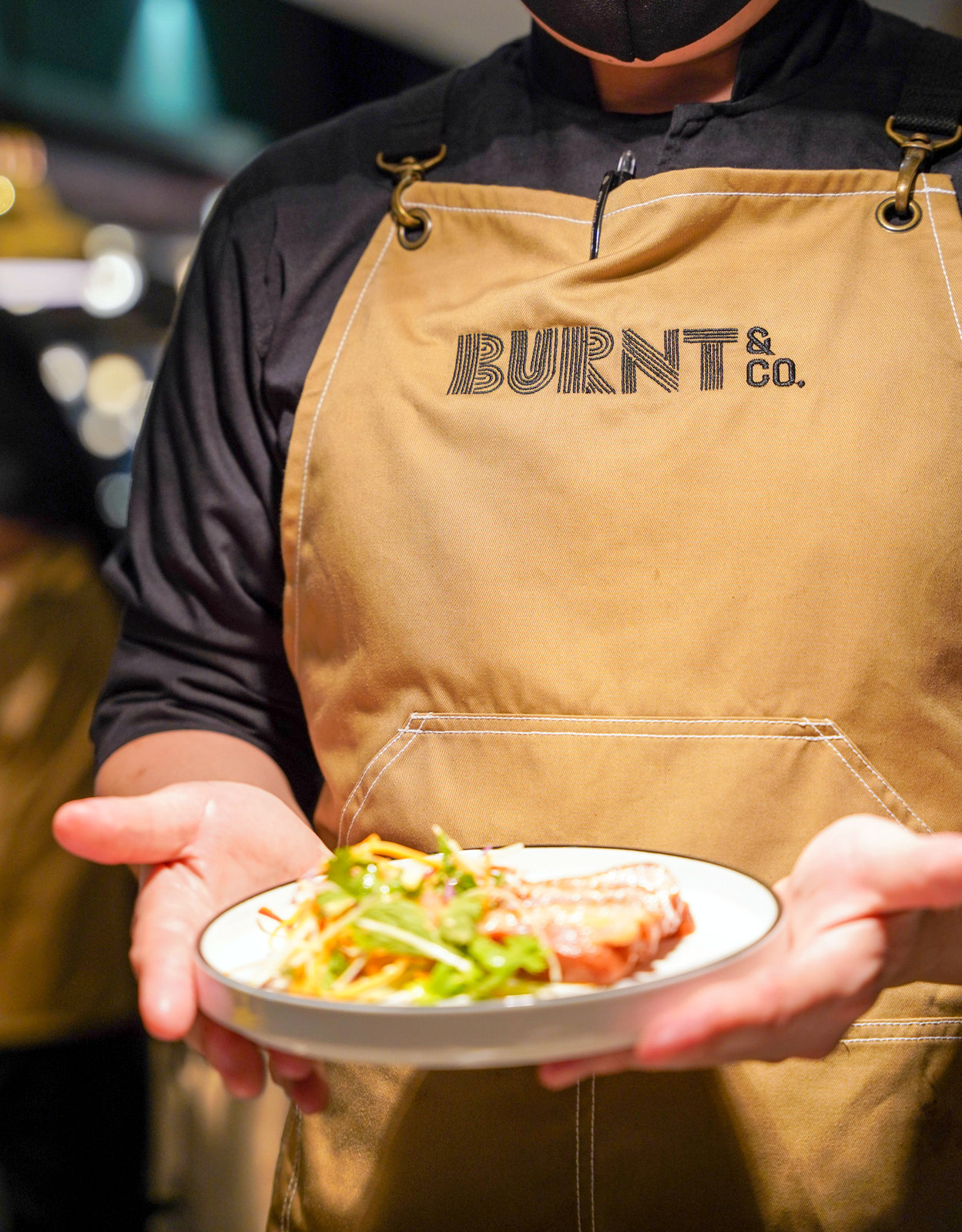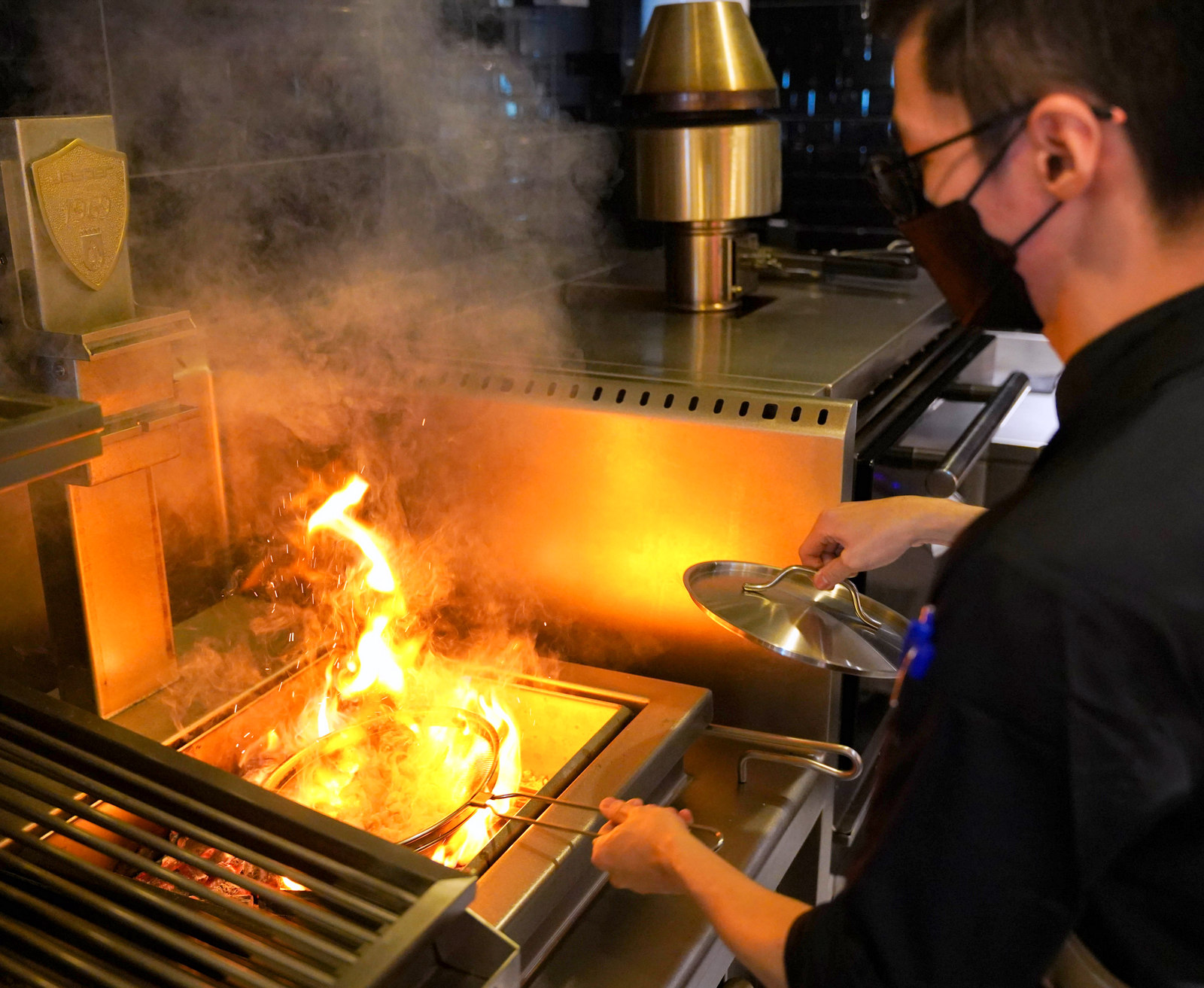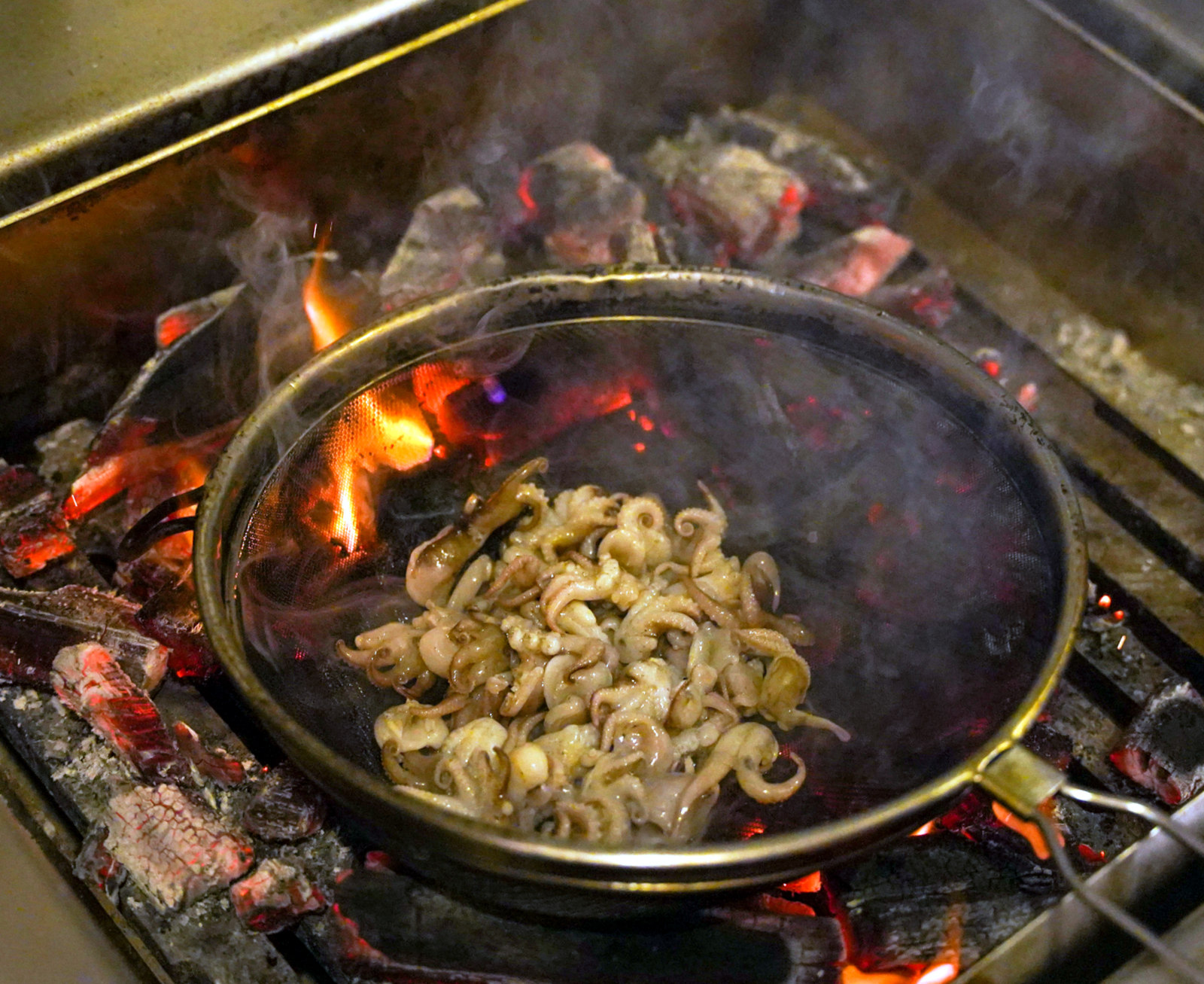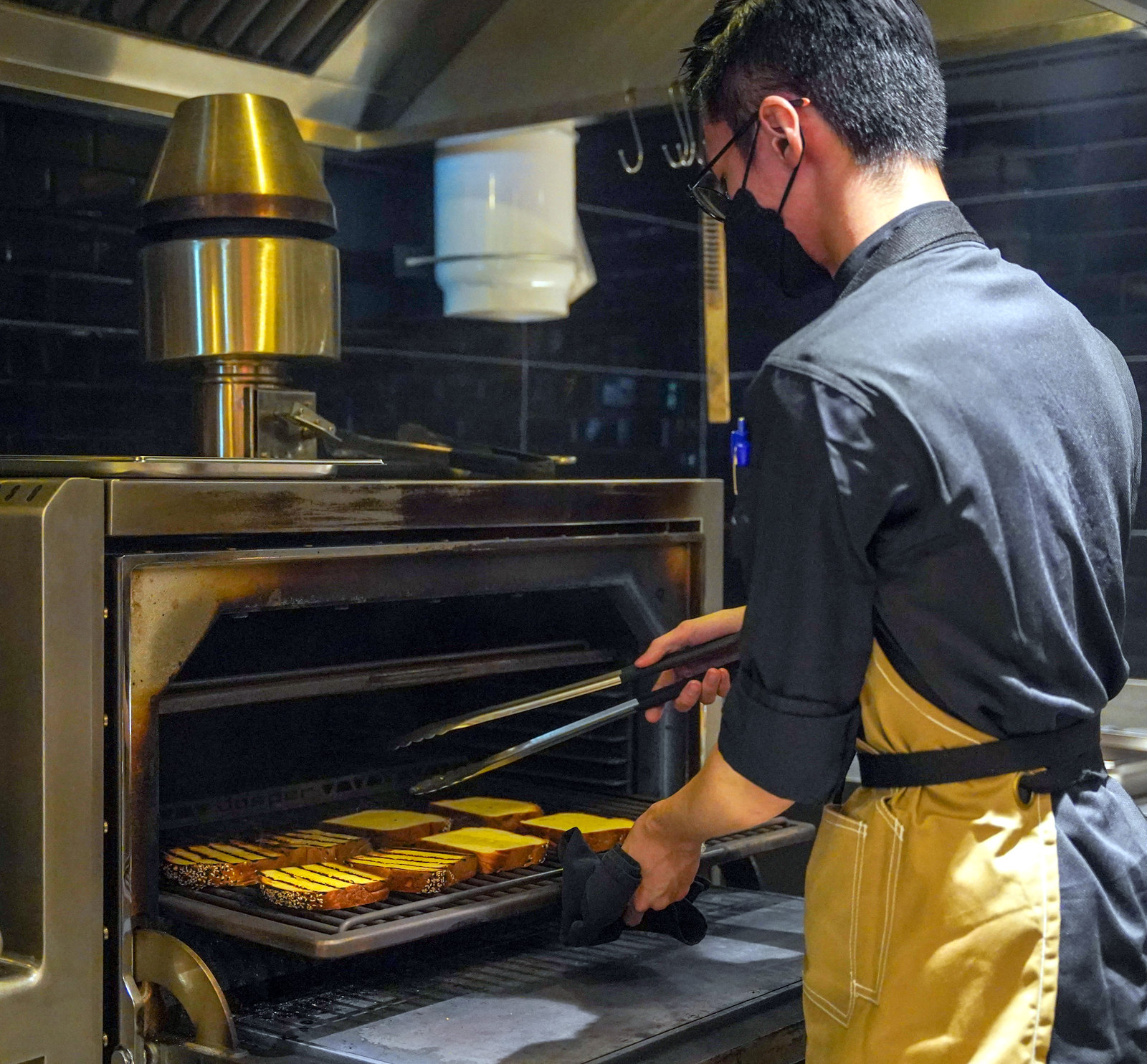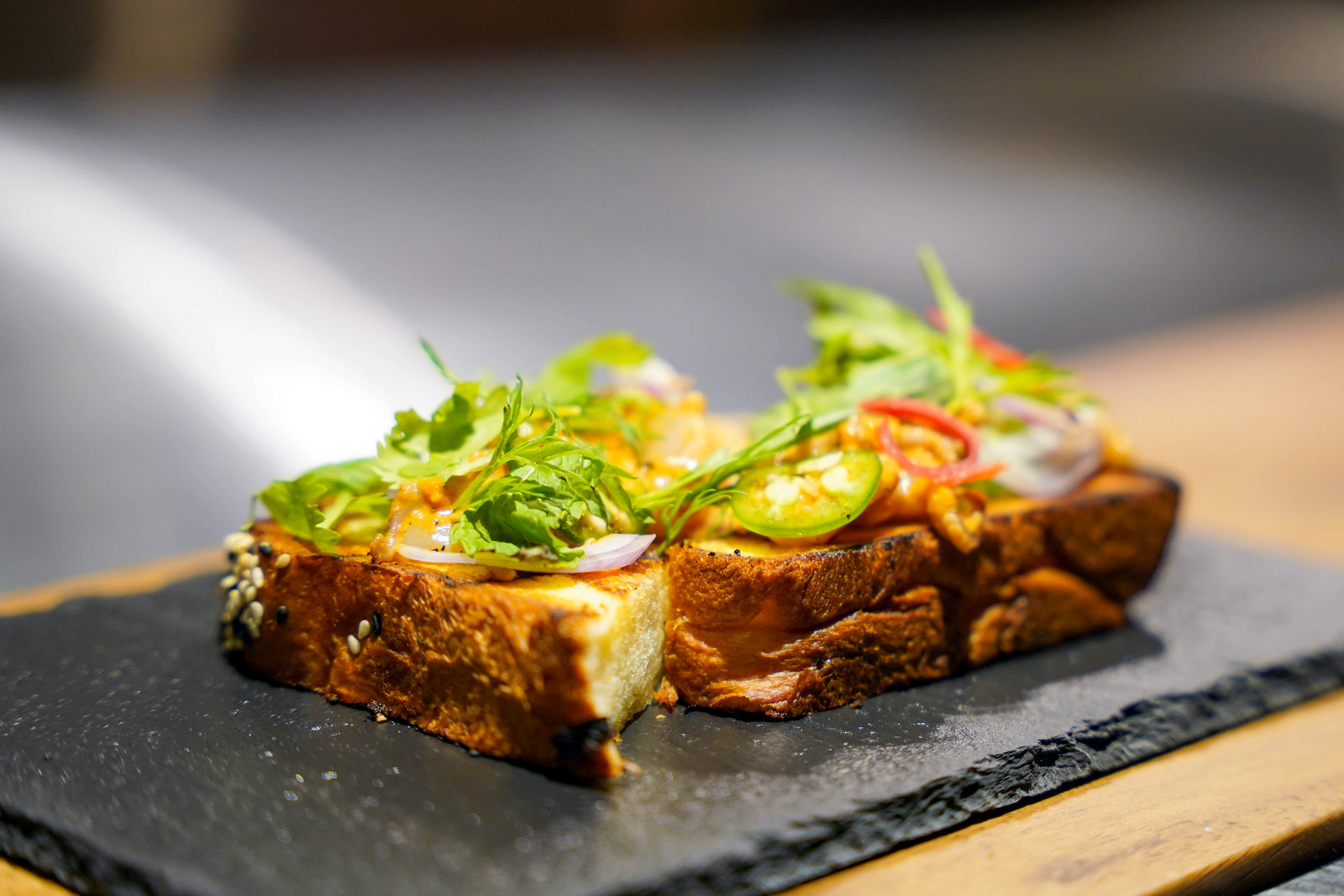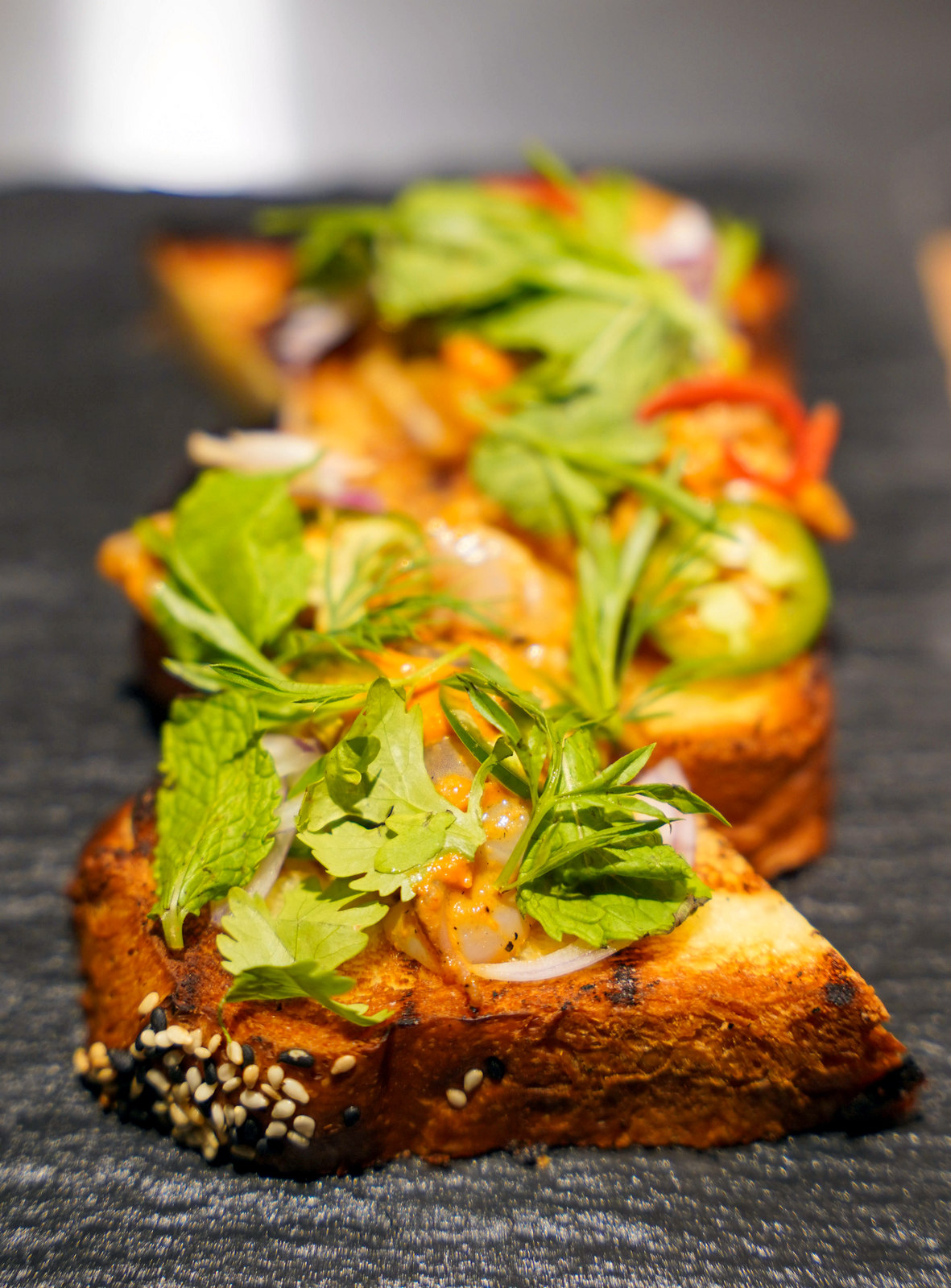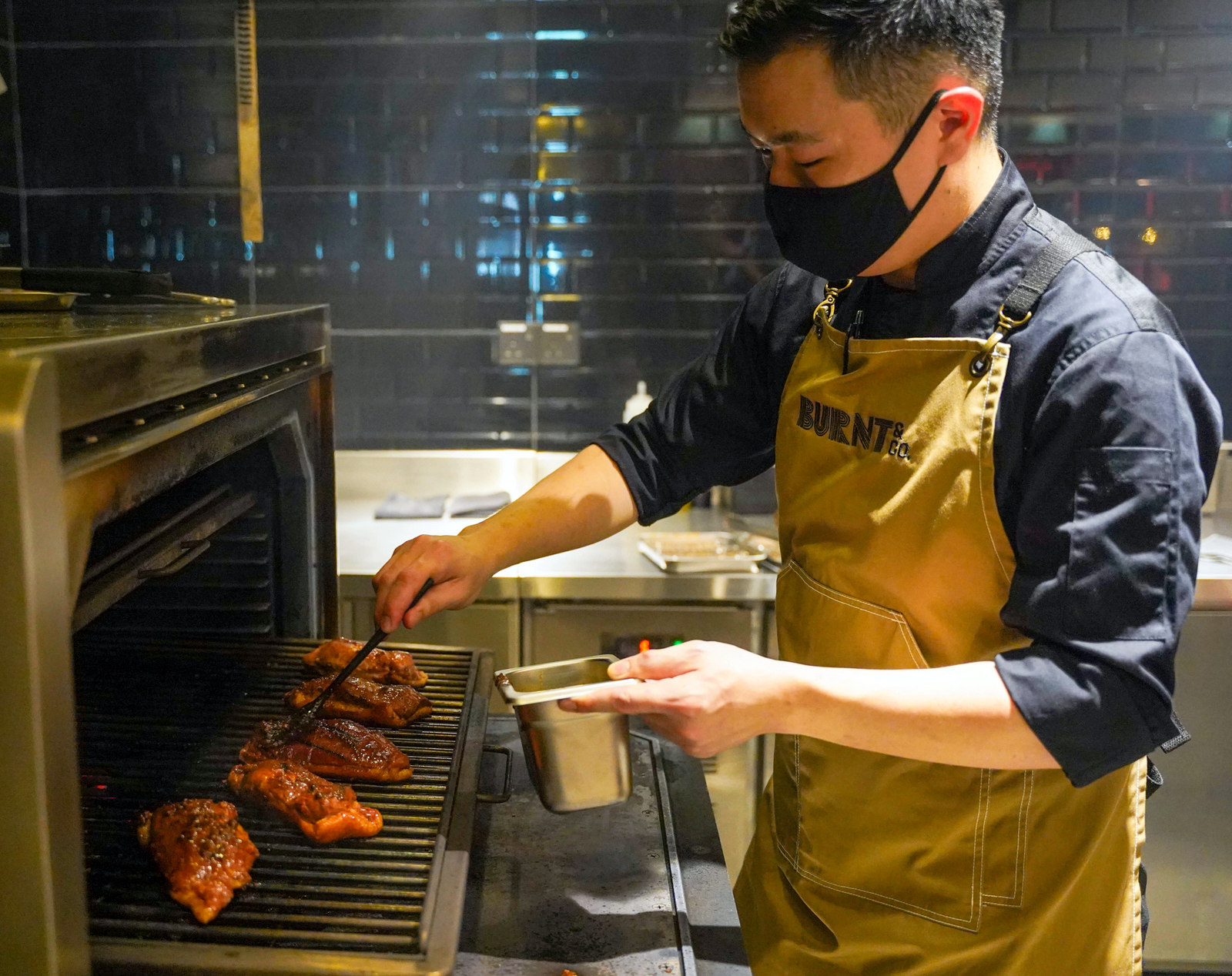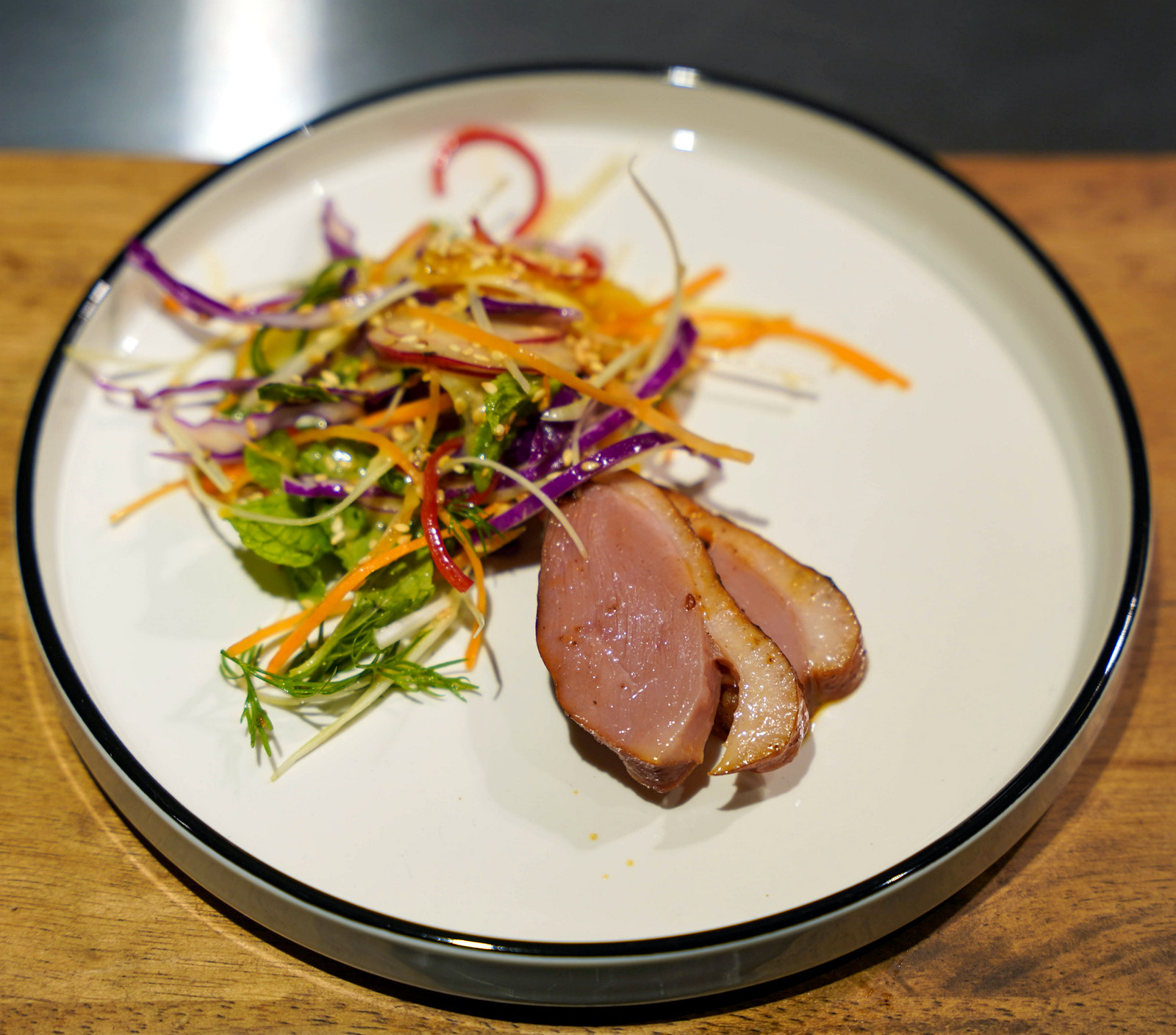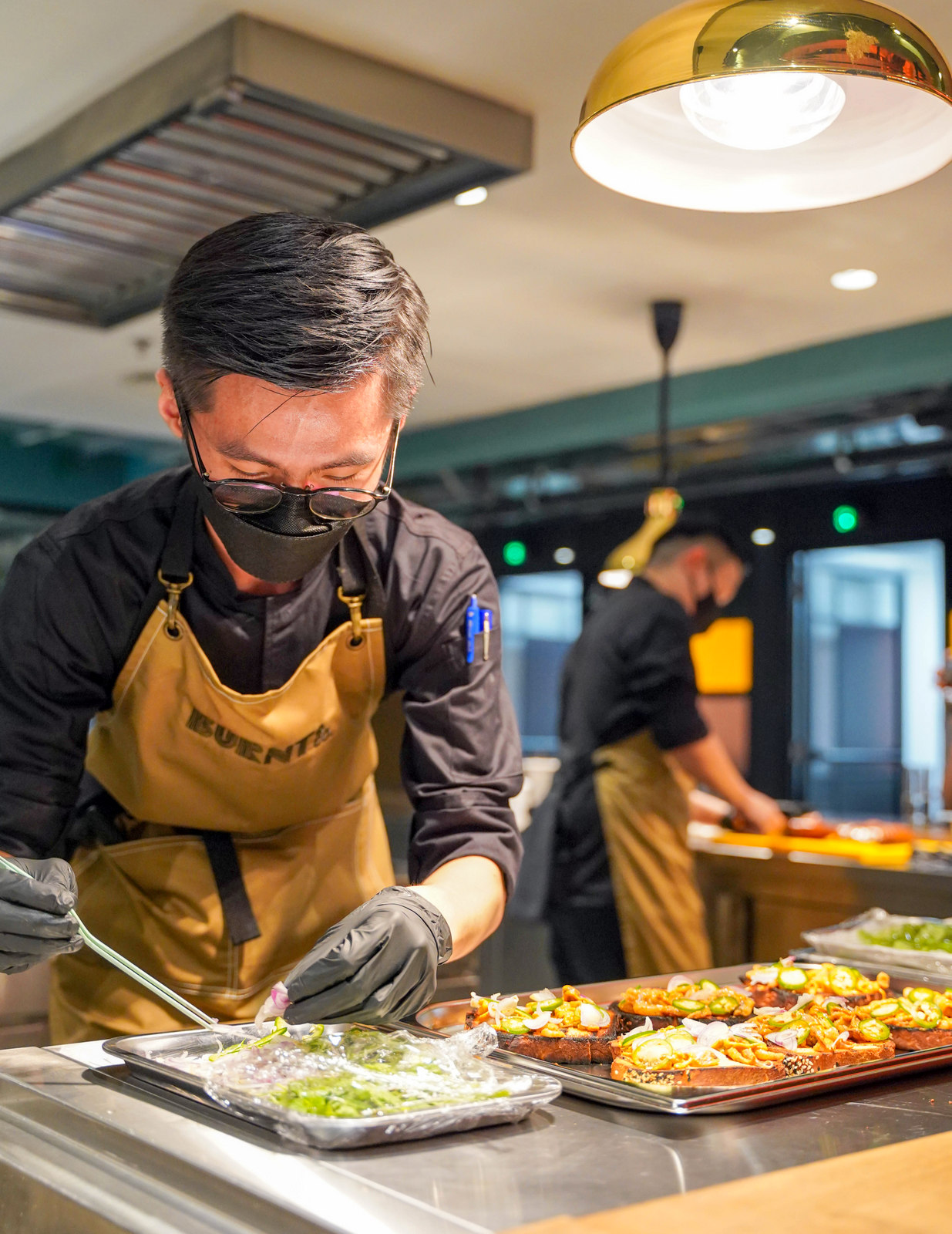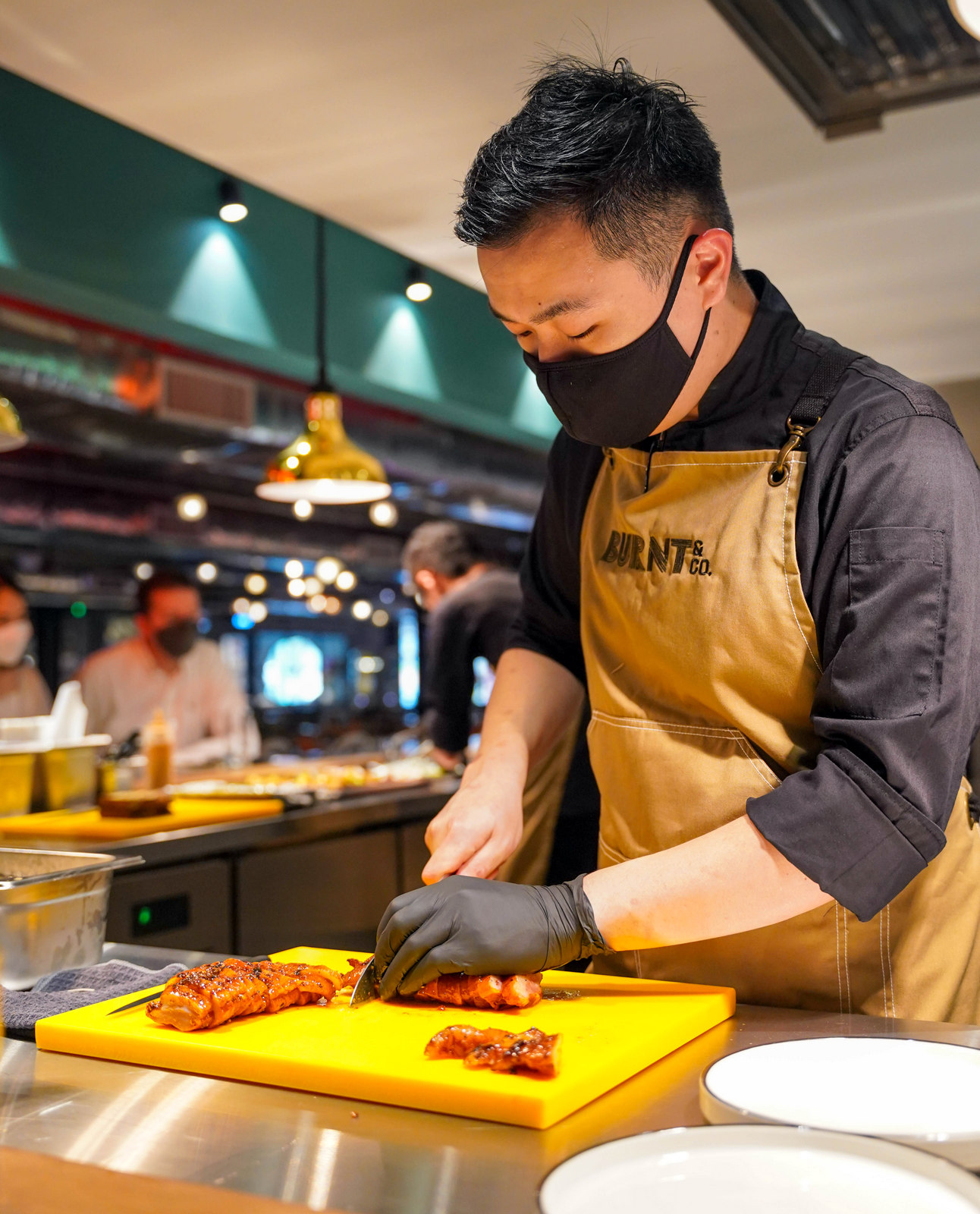 On our first visit to Artisan's Playground, we experienced five brands, beginning with Burnt & Co, which experiments exuberantly with open flames over mangrove wood charcoal, enhancing the exquisite aromas of cooked seafood and meat.
The baby octopus is a beauty, warmly sultry but clean-tasting, layered upliftingly with local herbs over buttery-fluffy sourdough bread that's toasted at the perfect temperature in a Josper oven. The oven also contributes an evenly smoky finish for a dish of sous-vide duck breast, brined and sprinkled with Szechuan peppercorns - the result is rich and robust succulence, buoyed by a zesty salad.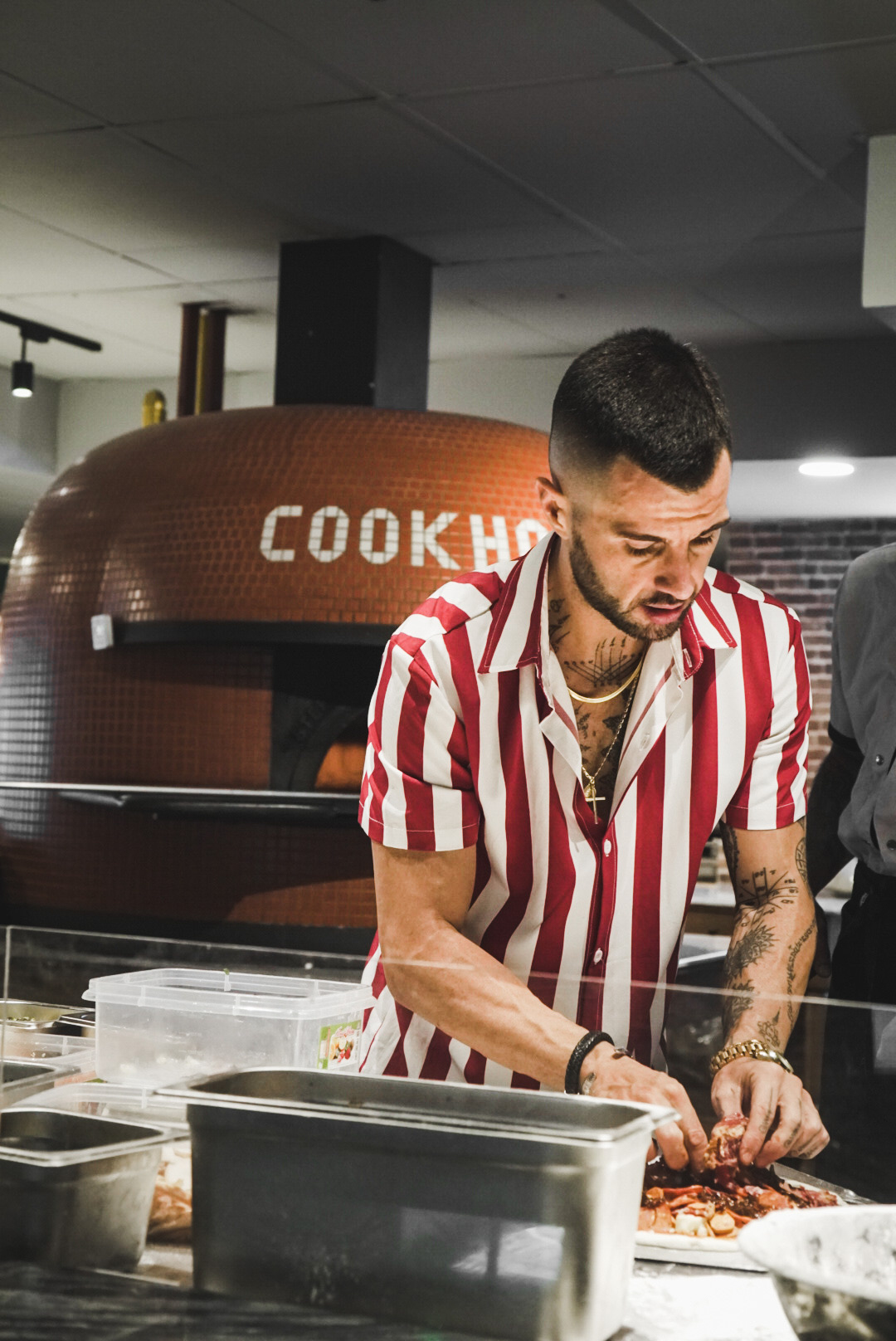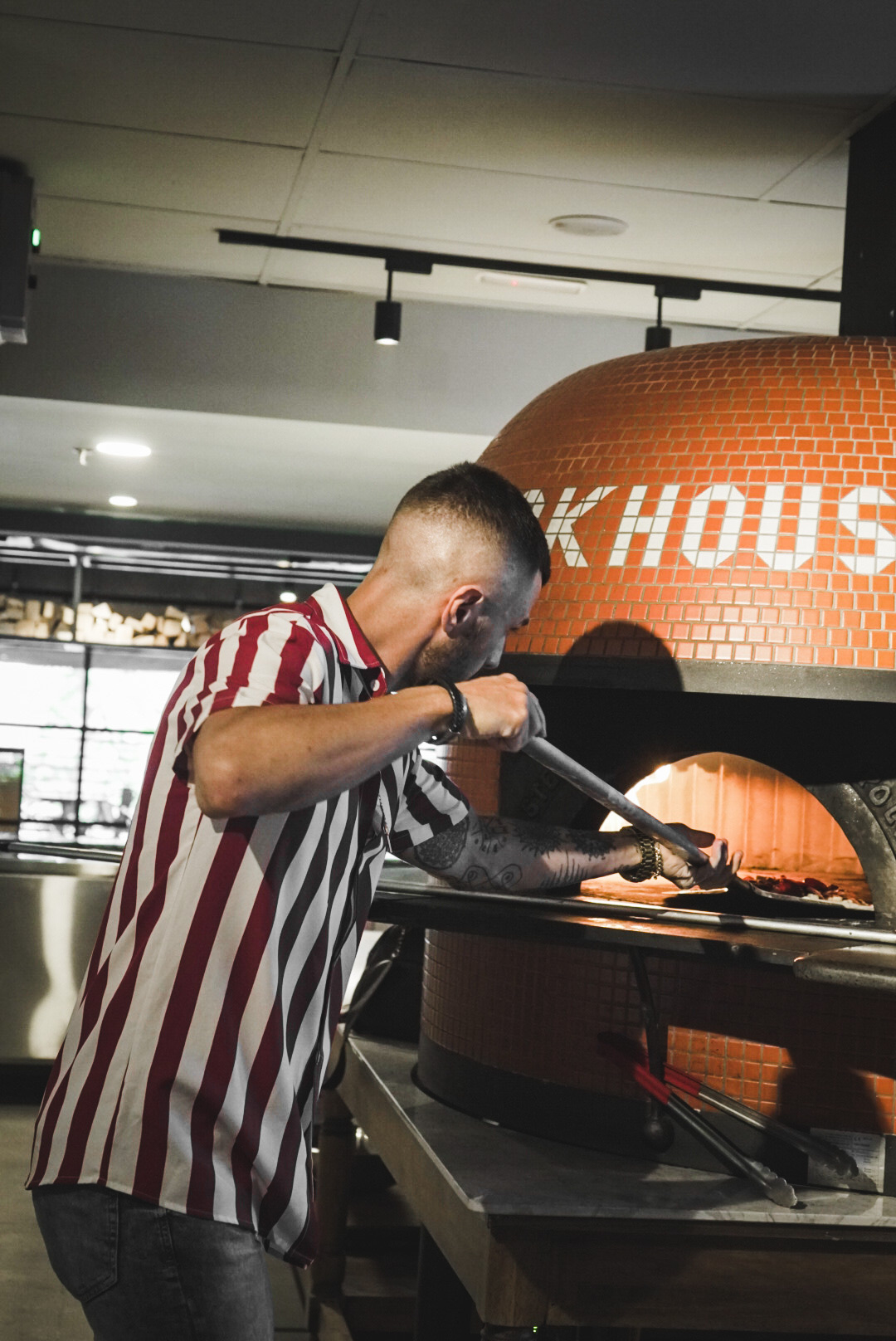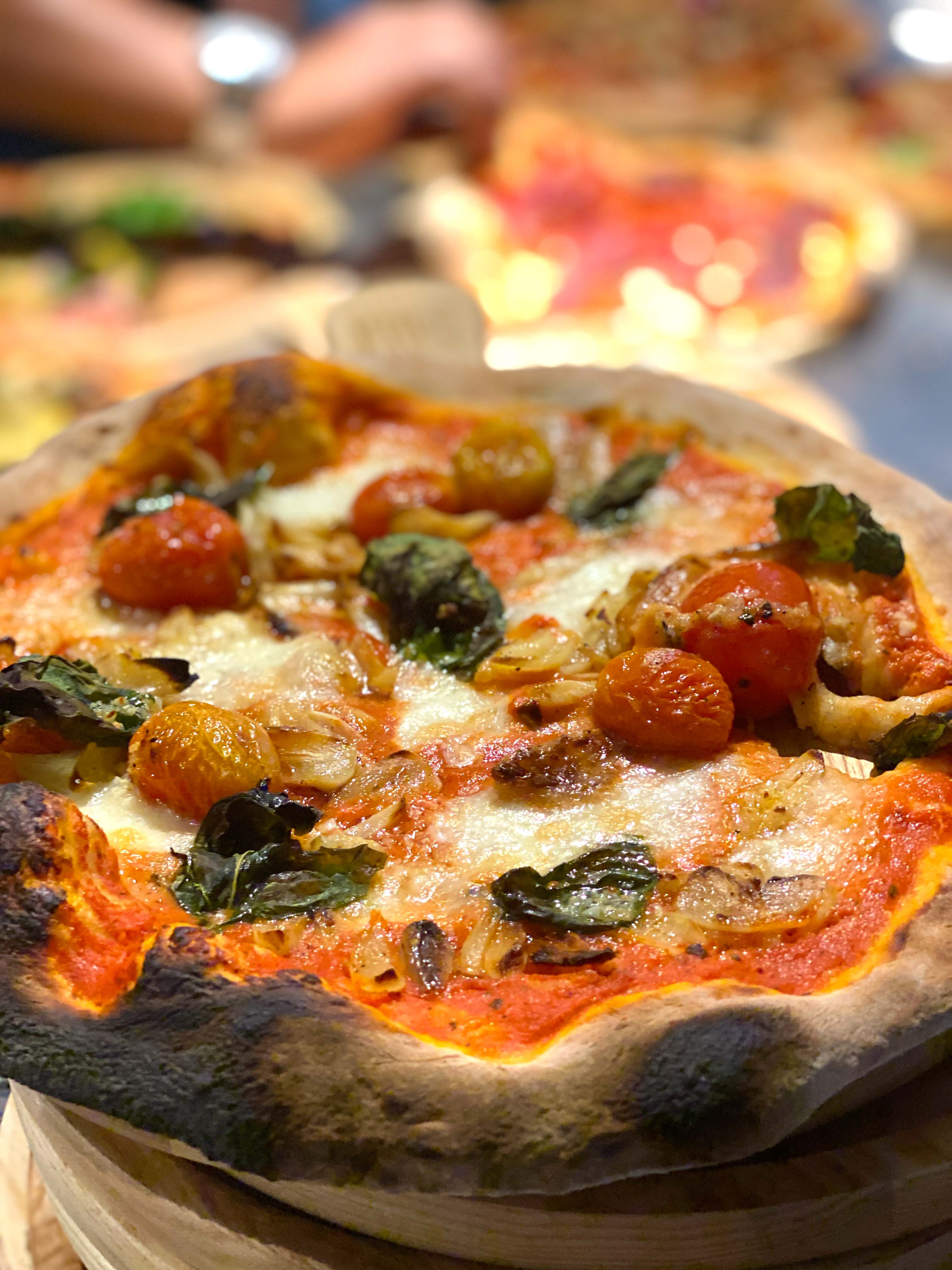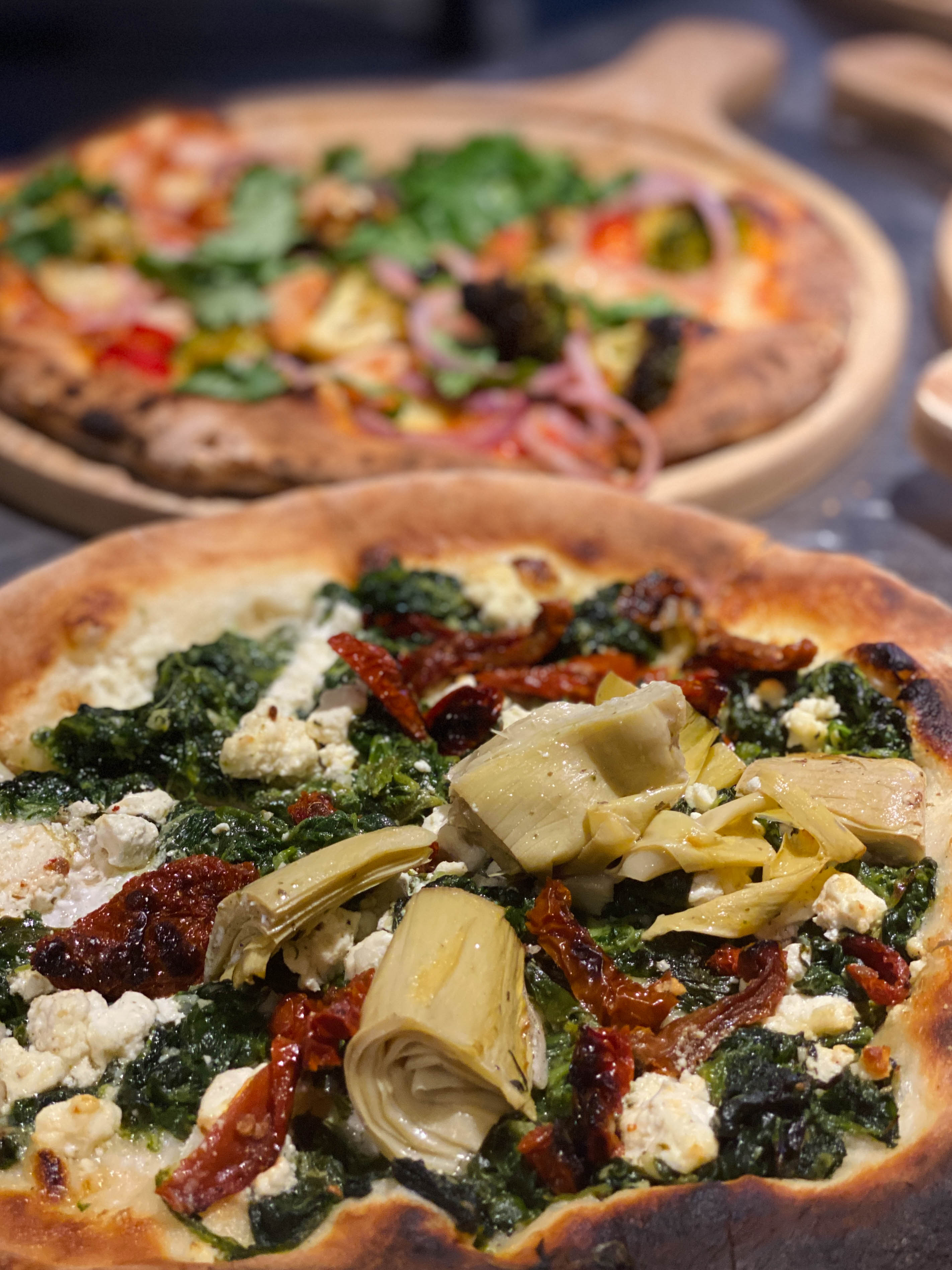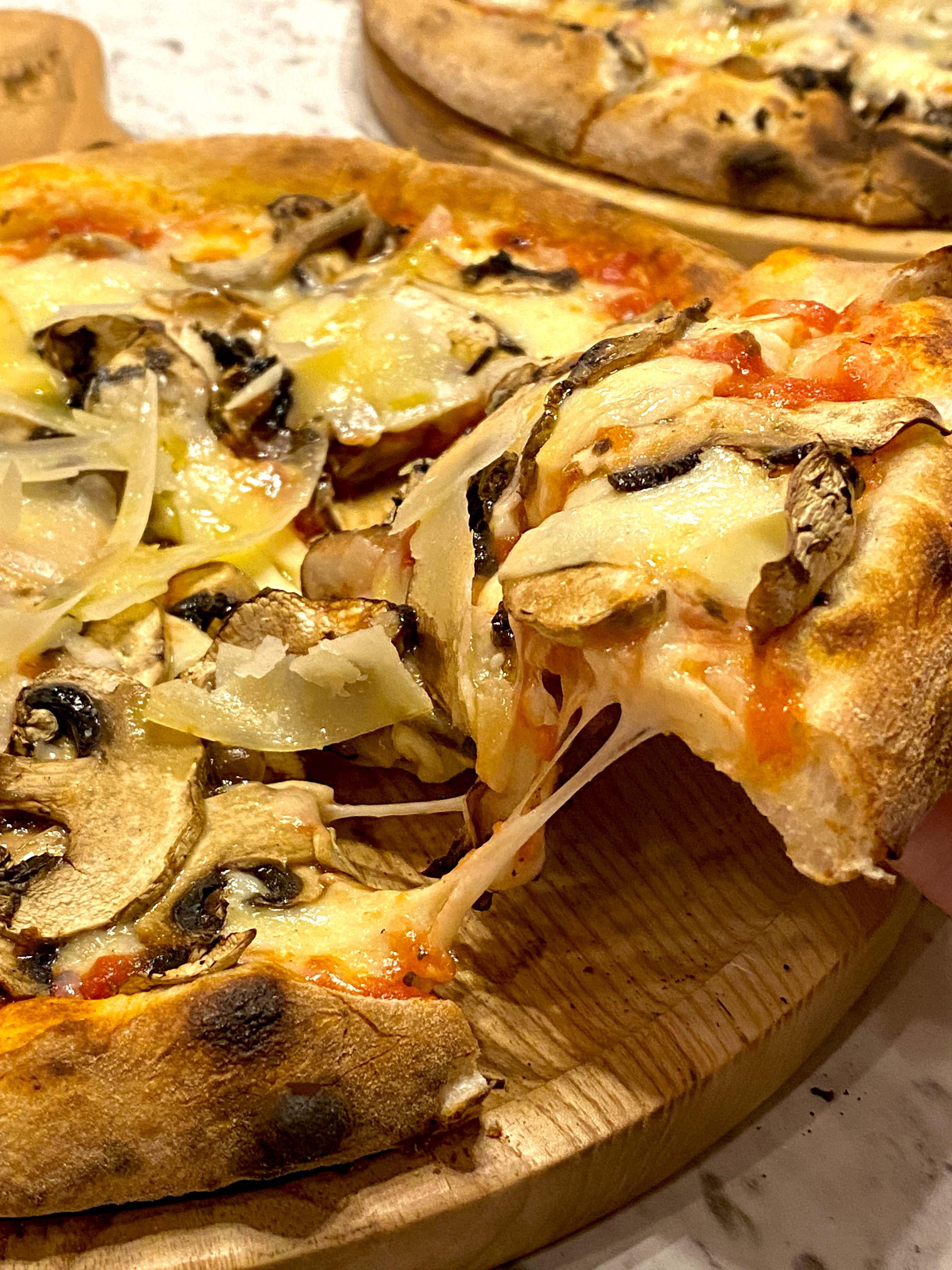 Next up, the Pie Guys - by the talents behind Natalina Italian Kitchen -  tackles playful takes on classic crowd-pleasers, harnessing a Stefano Ferrara Neapolitan oven where pizzas emerge from two minutes of baking at high heat of 500°C.
Start with The Not Basic, a twist on the Margherita, blanketed with roma tomatoes, ricotta, roasted garlic and fresh-torn basil for a heady, punchy pizza. Or satisfy your meat-with-carbs cravings with The Hunter, a bounty of beef pepperoni, beef sausage, beef salami and beef bacon on house-made tomato sauce), and the Green Goblin, balancing its beef pepperoni, lamb sausage and beef bacon with green onions, sliced pear, garlic, gorgonzola and olive oil.
If you want to set your taste buds ablaze, feel the burn of the Firebird, partnering diced devilled chicken with sweet onions and spicy chillies. Or make it mellow with the Magic Mushroom, a medley of fungi with shaved Parmigiano and melted mozzarella.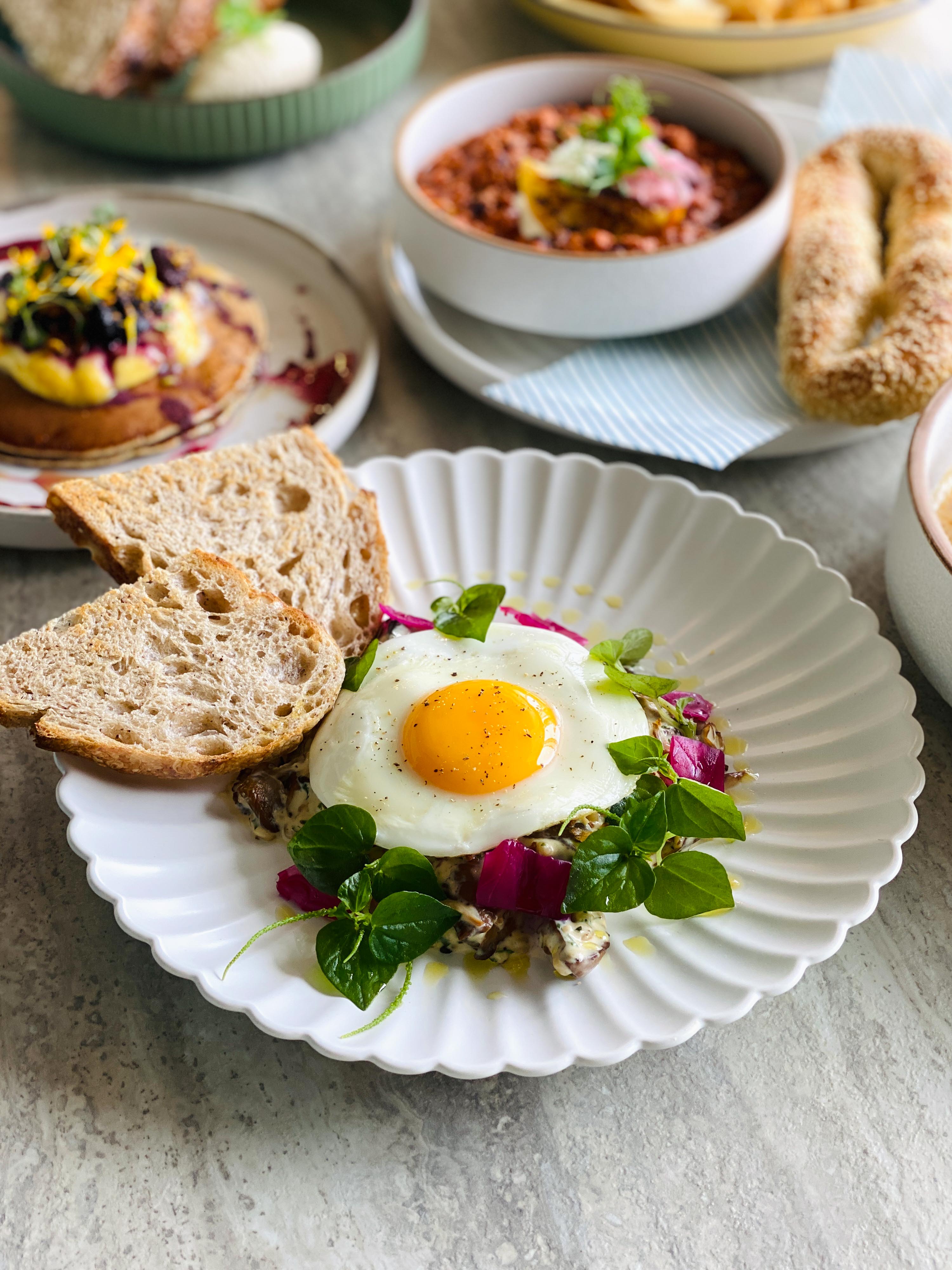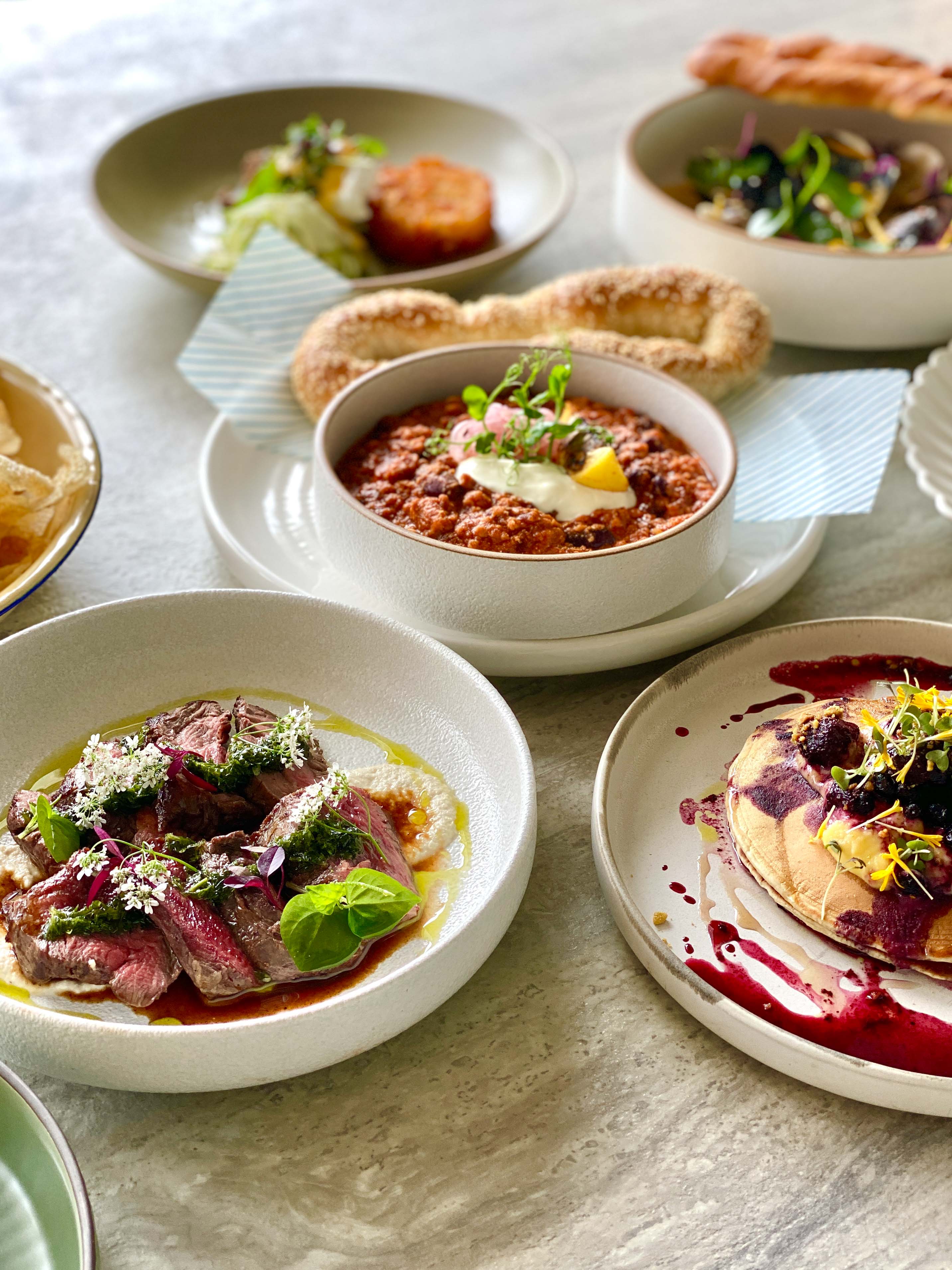 Brunch devotees will make a beeline for Tucker, inspired by Melbourne's vibrant cafe scene. 
We're instantly smitten with the soft, sesame-studded Jerusalem bagel, brilliant for airy dunking in creamy chili con carne and yogurt, brightened by pickled onions and grilled lemon.
If eggs are essential for your sunniest meals, go for the pulled spiced beef brisket, comforting with poached egg and potato hash, jazzed up with pickled fennels, apple, herbs and miso hollandaise, or the meat-free fricassee of mushrooms & barley, a nutrient-dense delight with fried egg, compressed red cabbage, crispy shallots, onion mousse and sourdough toast.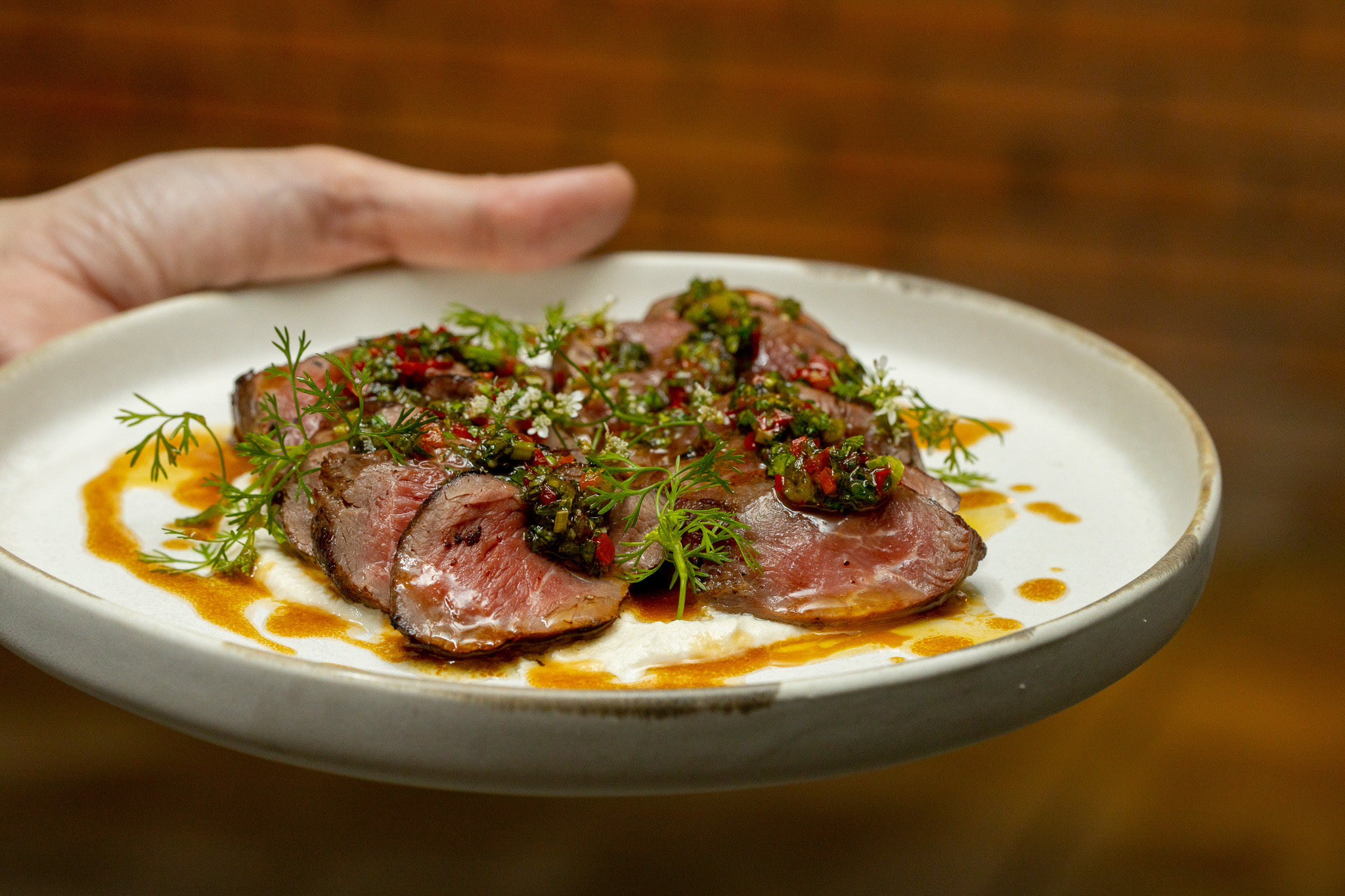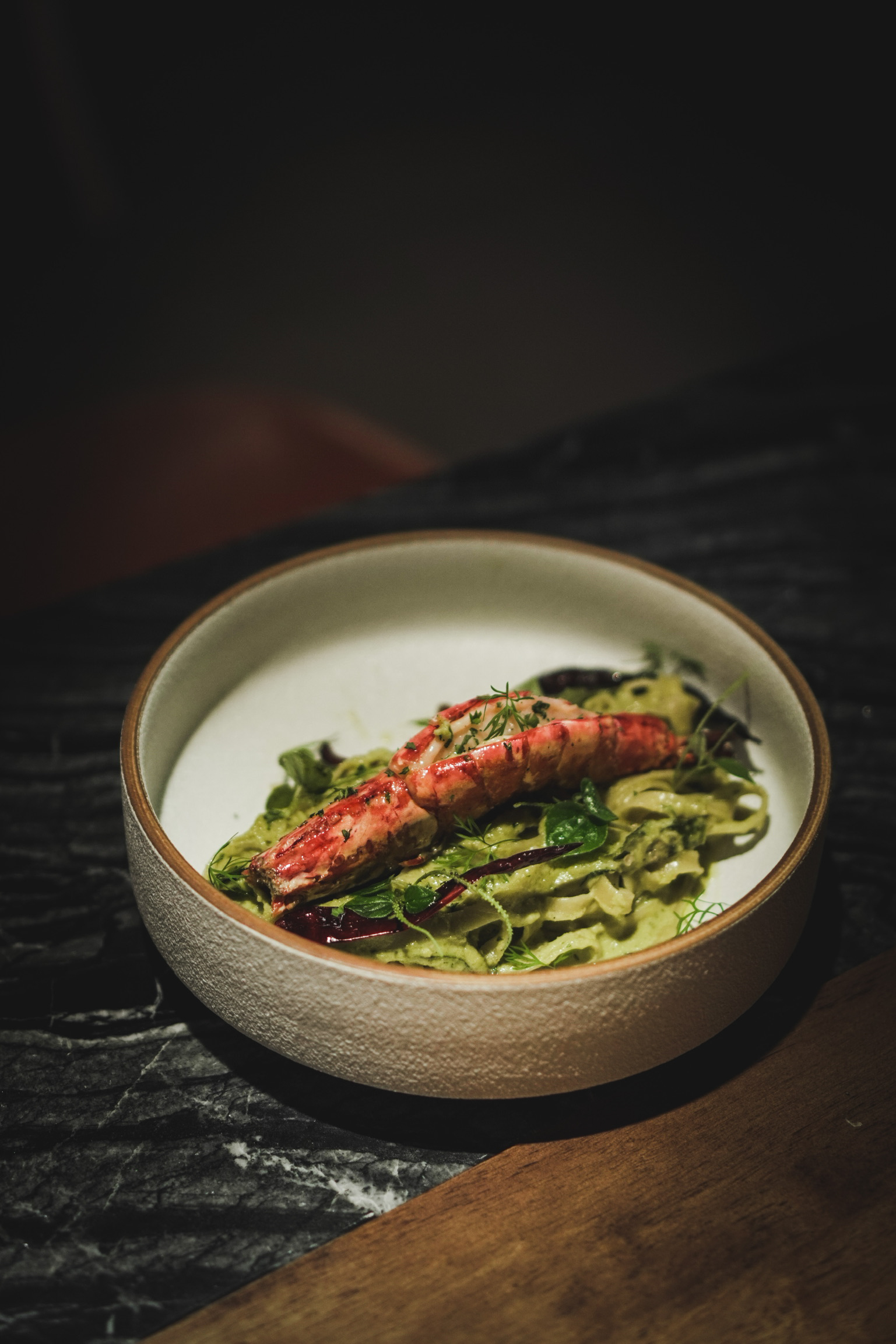 Tucker's sister brand, Mabel, is our stop for imaginatively nuanced lunches and dinner - sink your teeth into the irresistibly luscious eye fillet steak, complemented with cashew cream, chimichurri and burnt butter with gula Melaka and soy sauce for a confident blend of nutty, herbaceous and earthy notes, or indulge in the pasta pleasure of fettuccine tossed in blanquette white sauce spiced up surprisingly with Thai flavours, topped with a fleshy, wild-caught tiger prawn that spreads strikingly length-wise on the plate.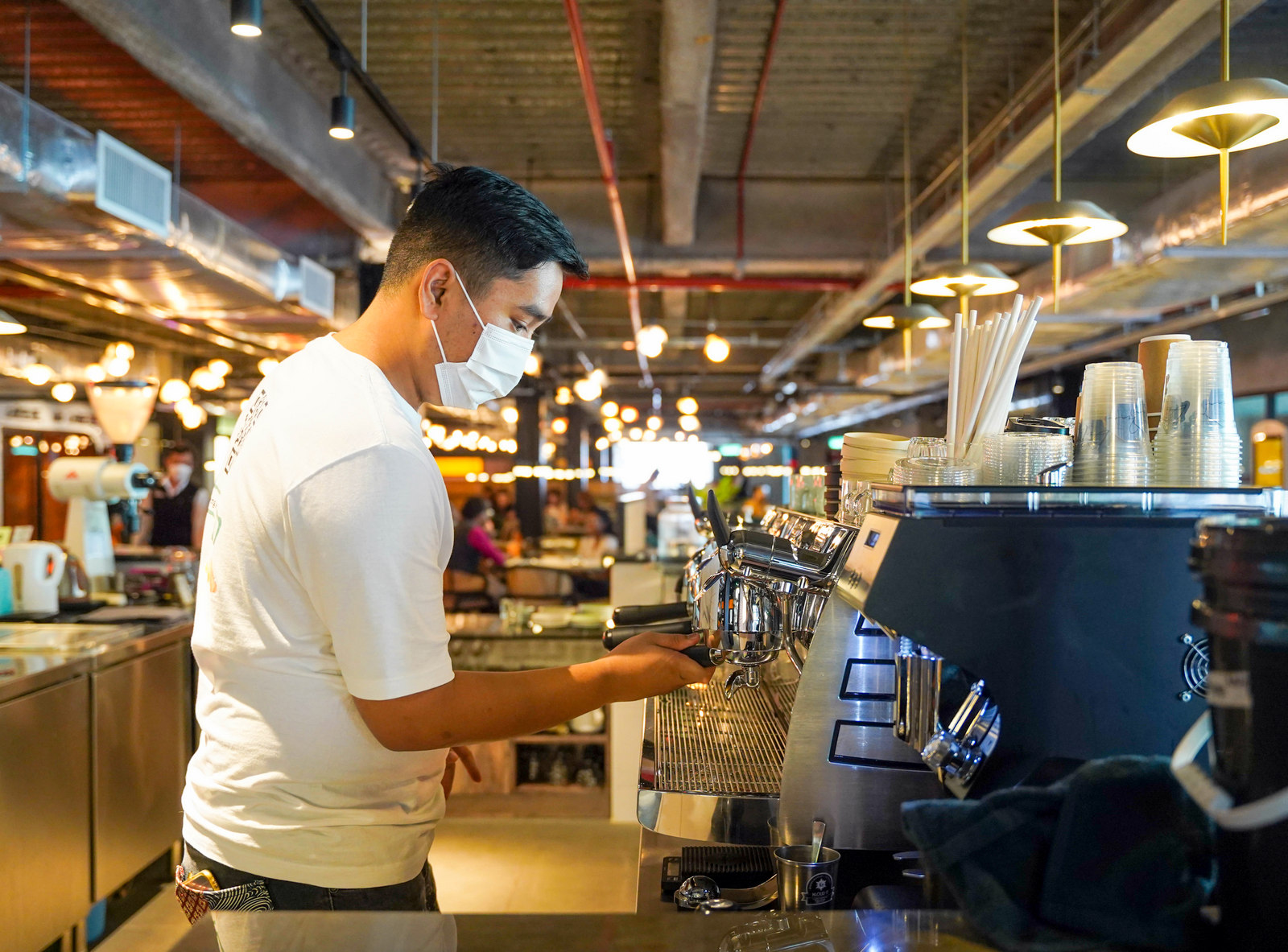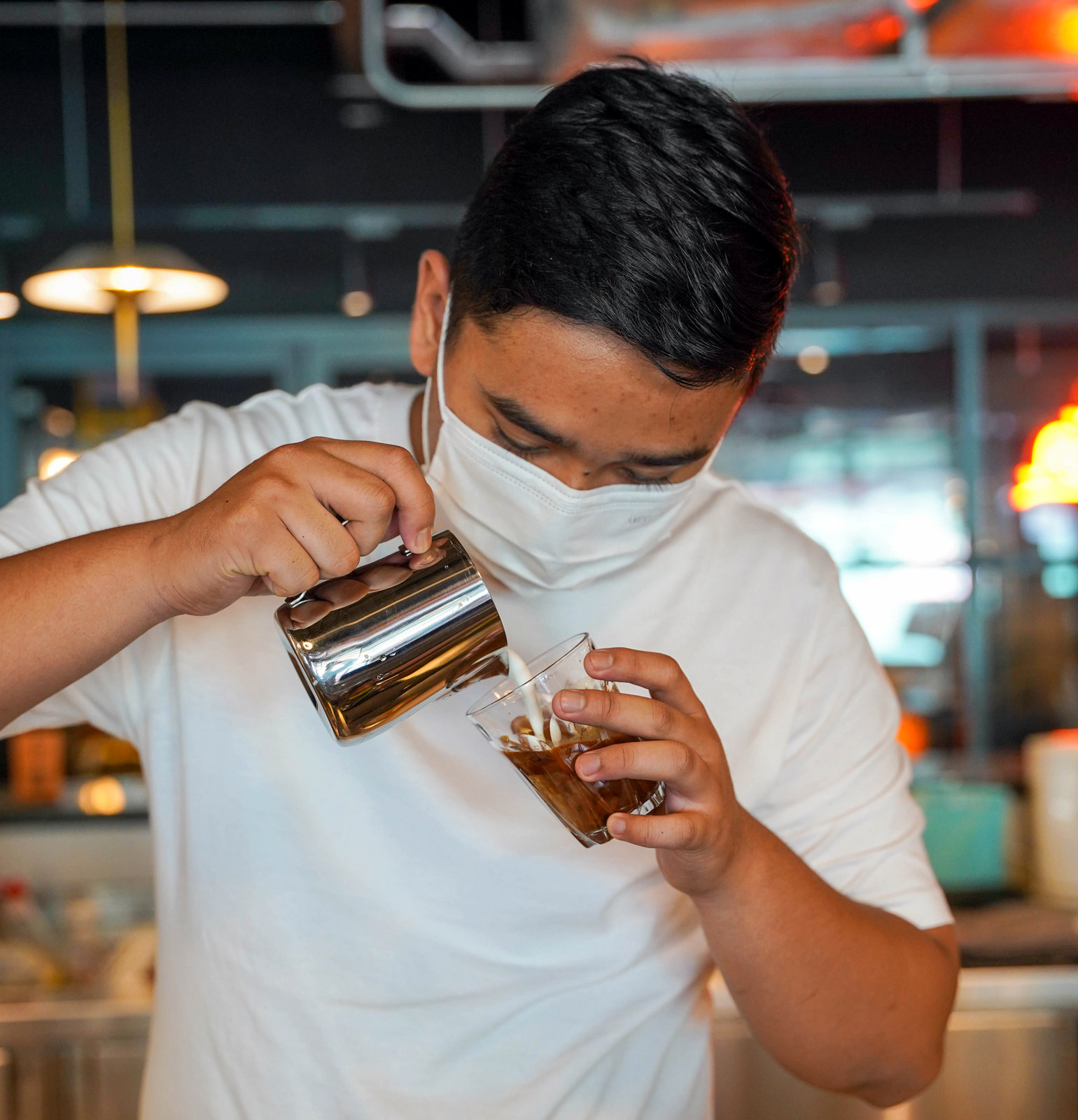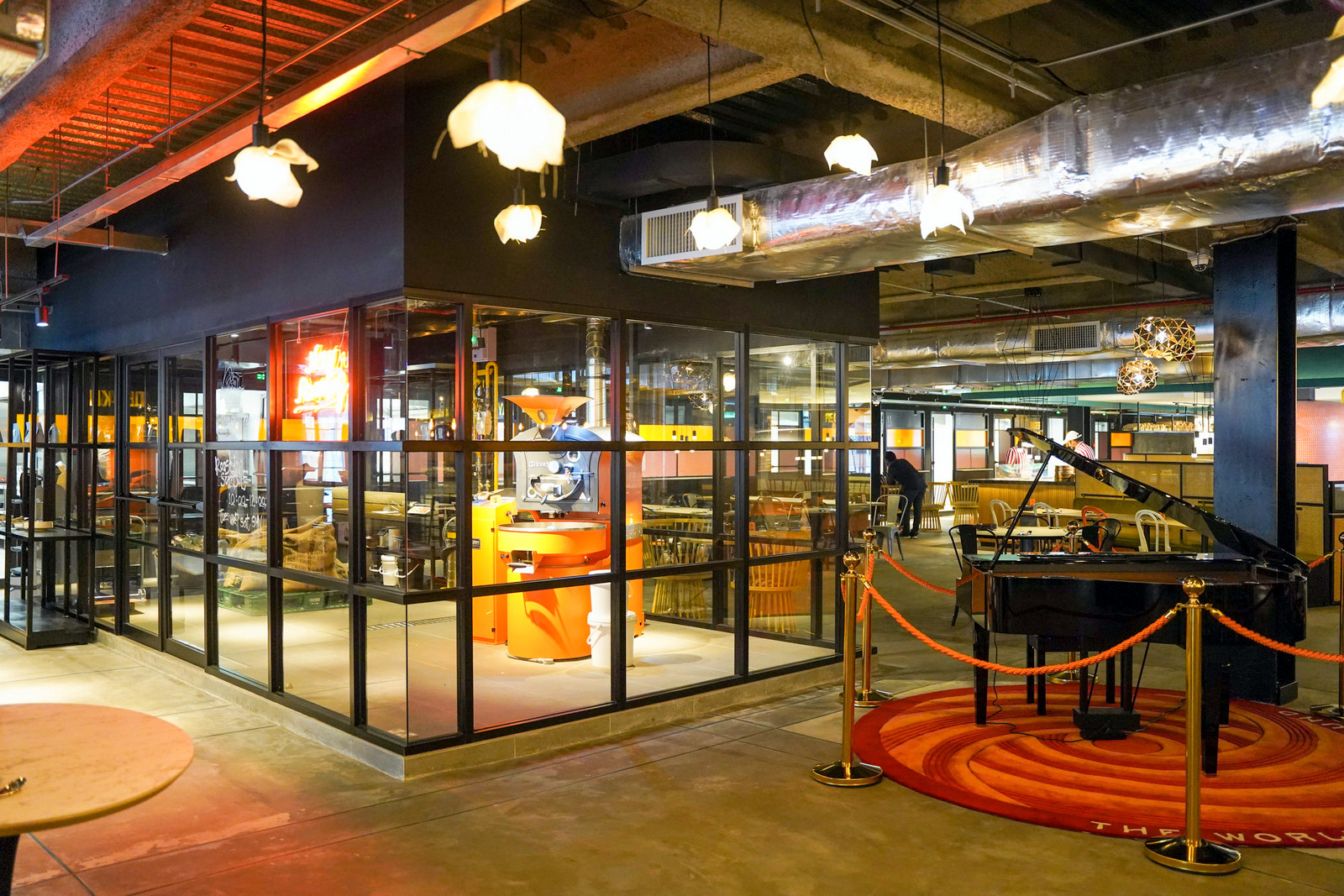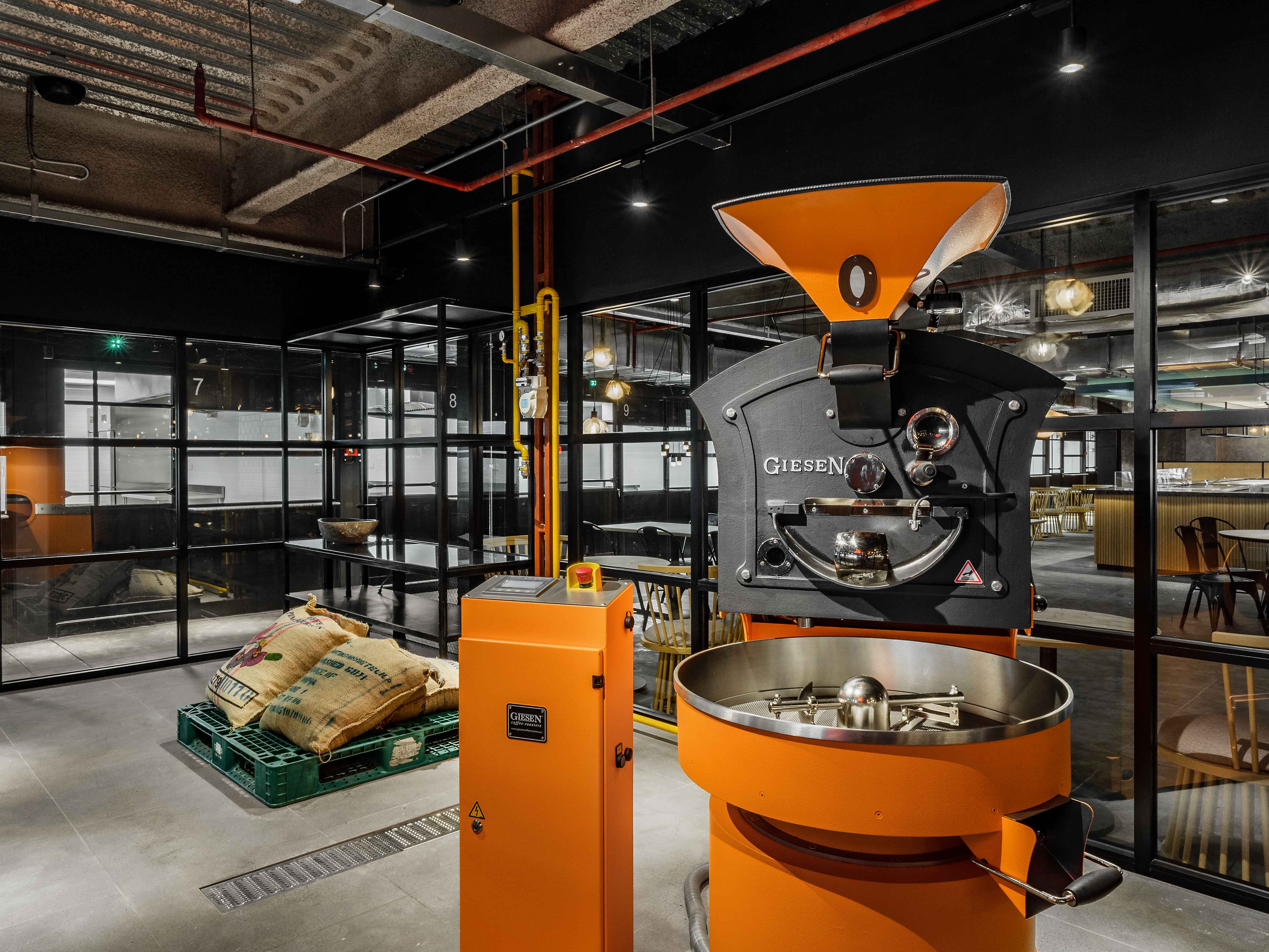 Coffee aficionados will easily sniff out the scent of Drum Coffee Roaster, which originally began roasting in Kota Bharu in 2018 and now supplies beans to more than 80 cafes throughout Malaysia. You'll find batches of single-origins from Ethiopia and Colombia freshly roasted daily here, heading straight to the Italian-built Victoria Arduino espresso machine.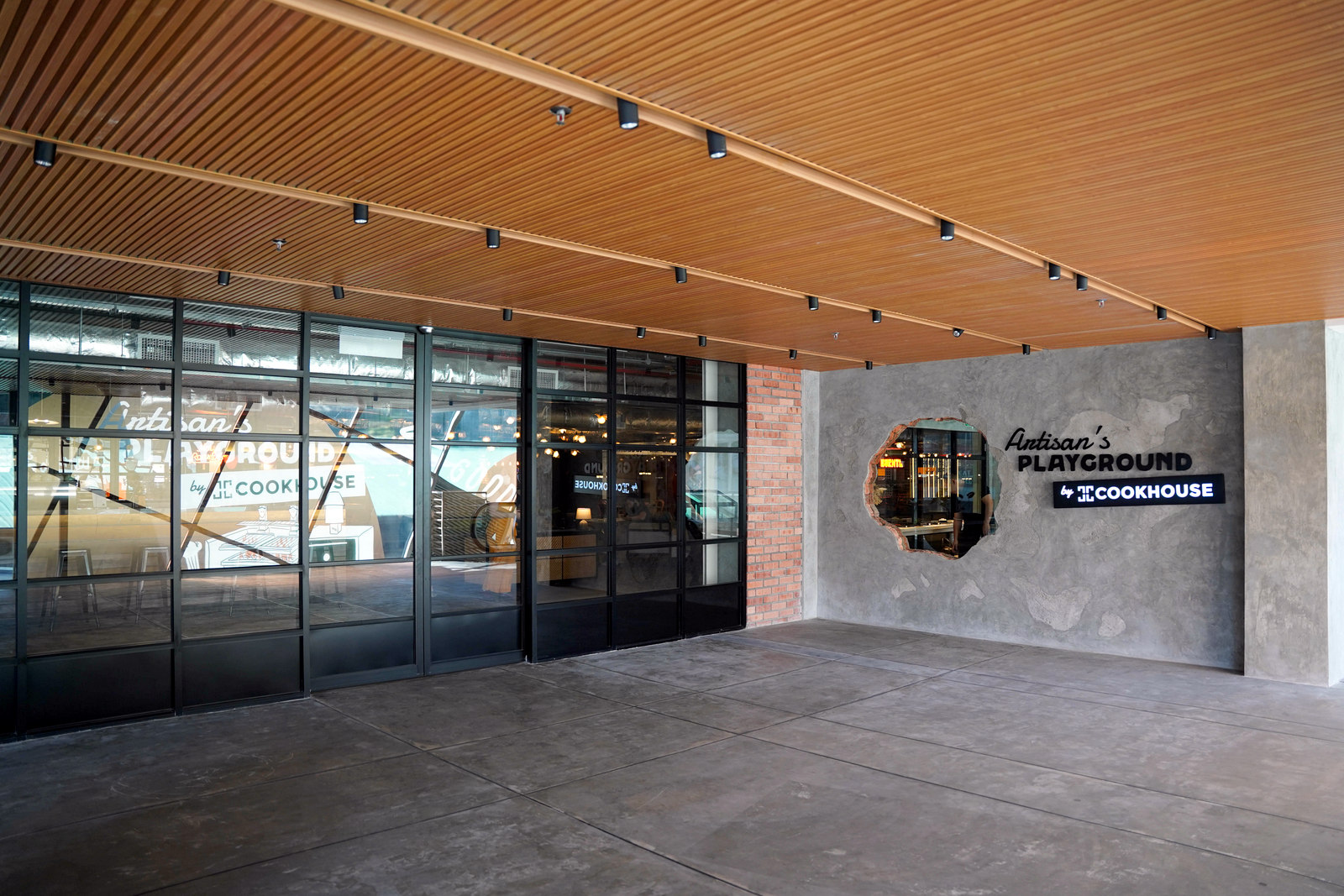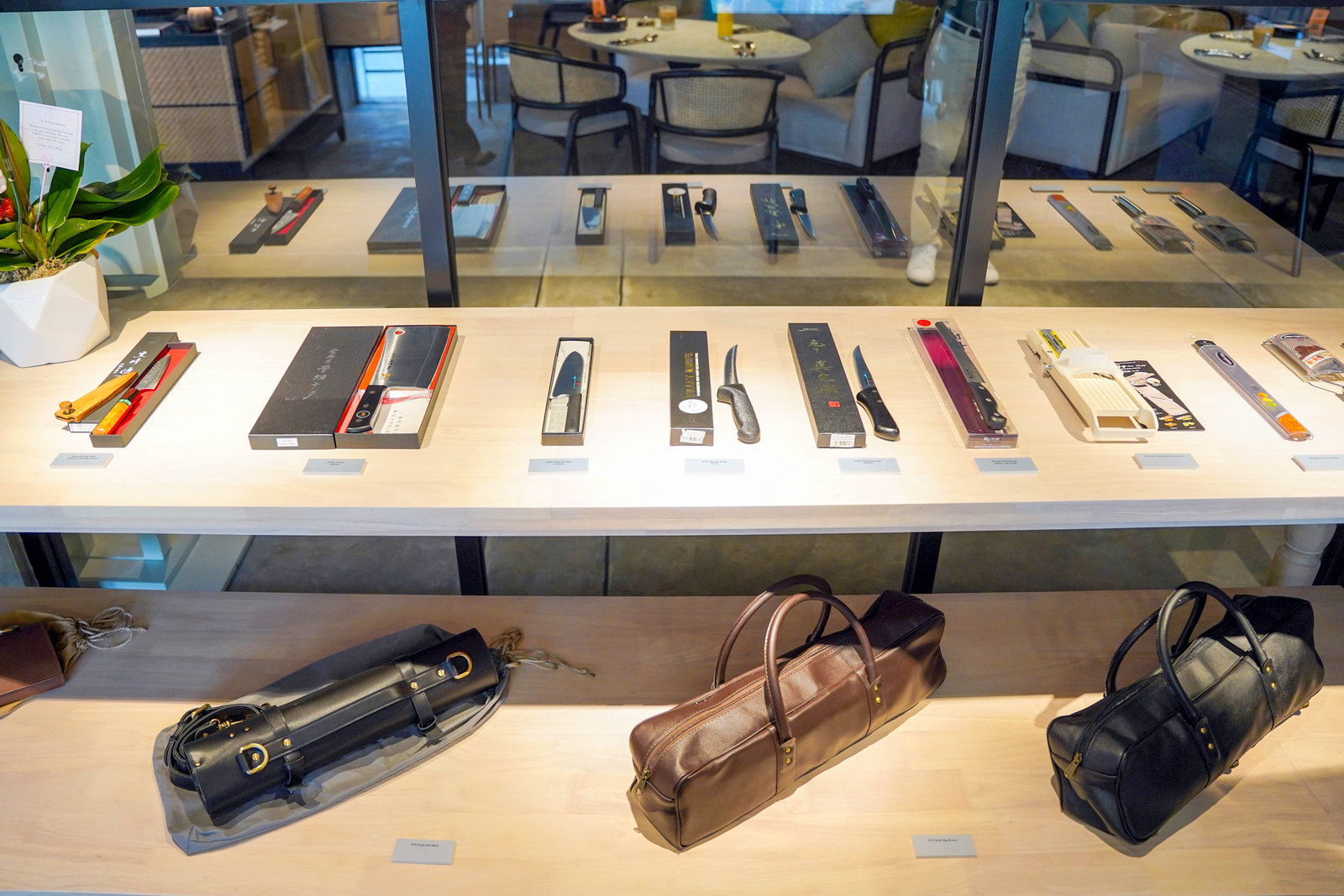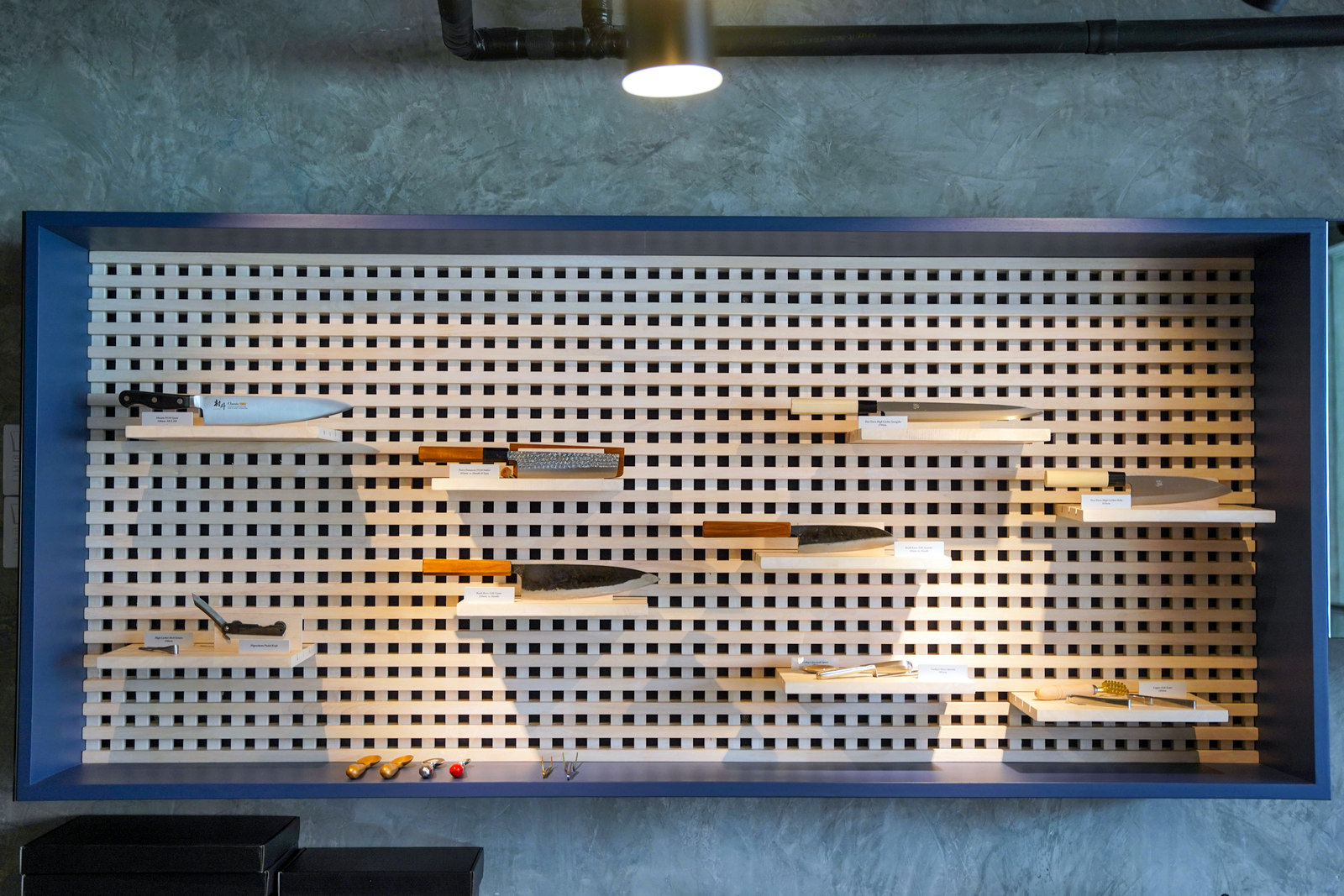 Artisan's Playground is a tour de force to explore: As you approach, look into the literal hole in the wall by the entrance, offering a peek into Malaysia's first Cutboy showroom. This Bangkok-born brand offers handmade Japanese knives that articulate Artisan Playground's commitment to cutting-edge kitchen facilities and equipment.
There's much more to encounter here - barely two months old, Artisan's Playground is still in the process of welcoming more brands into its fold, making for an exciting line-up to push the boundaries of what we can expect from a culinary adventure in KL.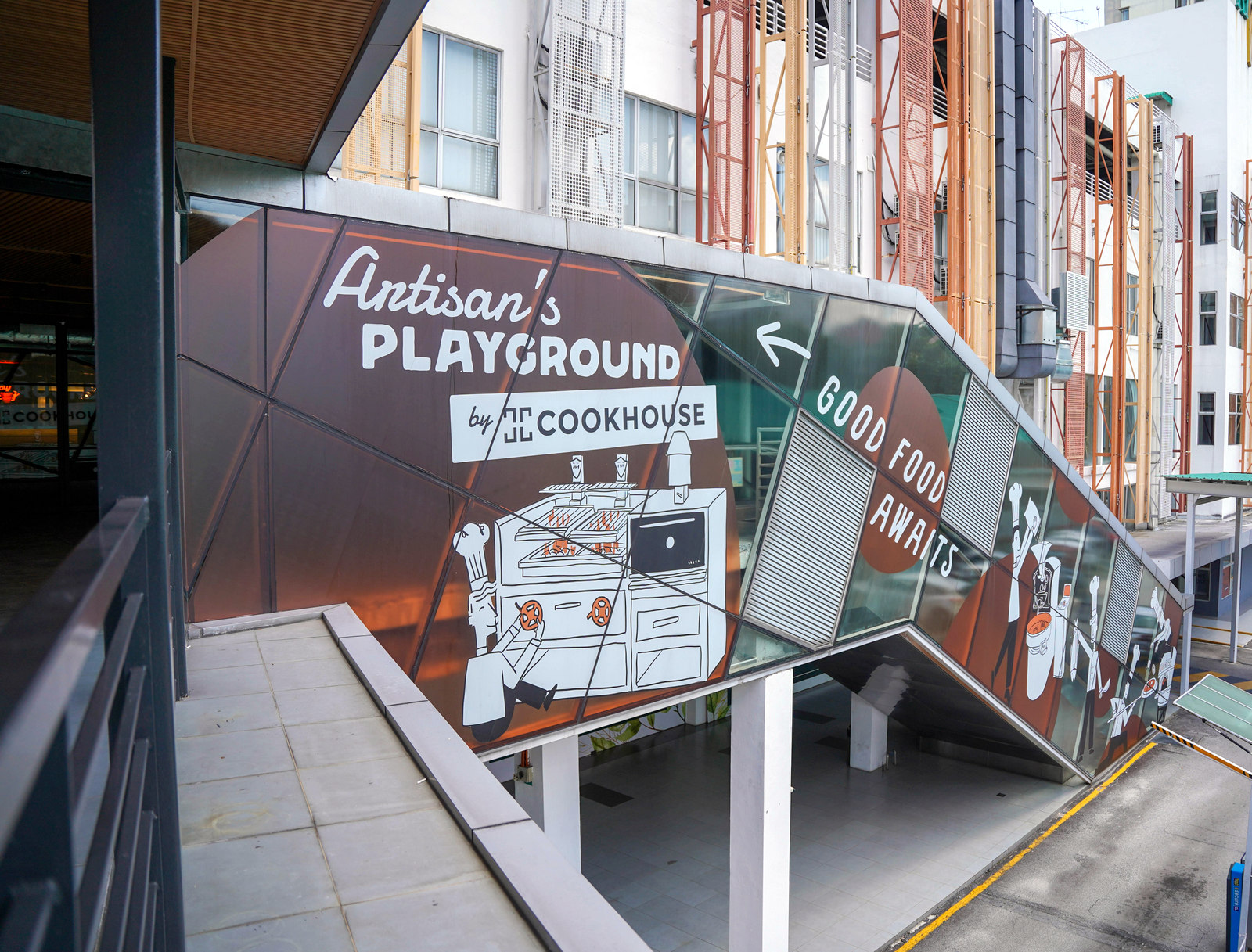 Artisan's Playground
Block H, First Floor, Rivercity Plaza, Jalan Ipoh, 51200 Kuala Lumpur.