7CAFé by 7-Eleven: Serving up new surprises of shepherd's pie, big breakfasts, roast chicken & much more
December 15, 2022
---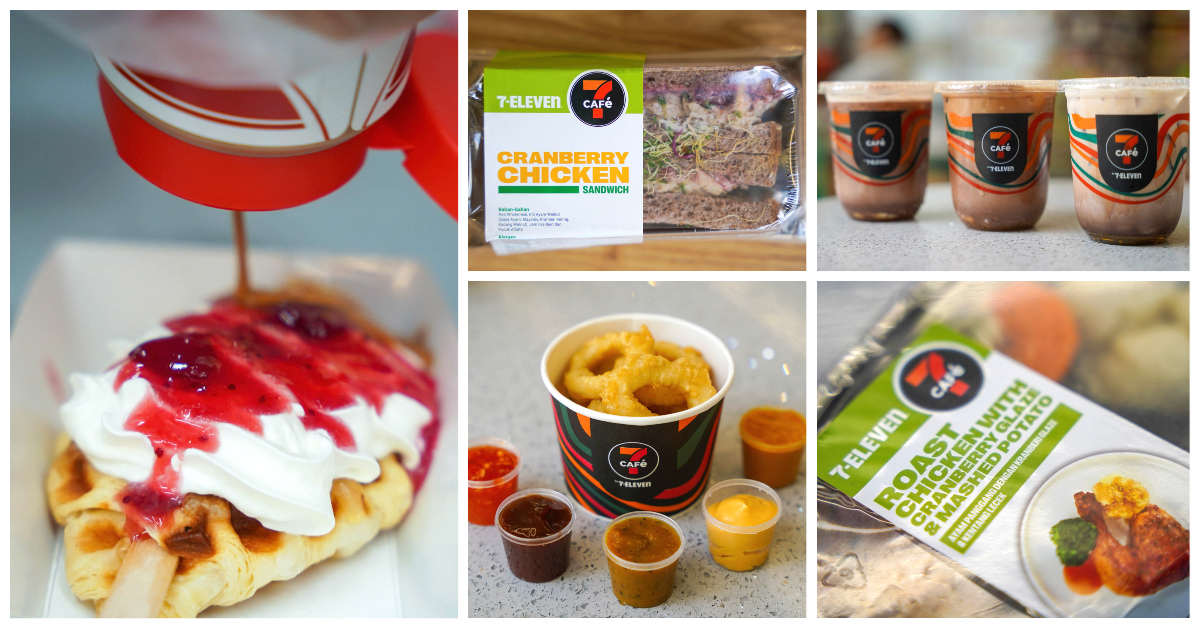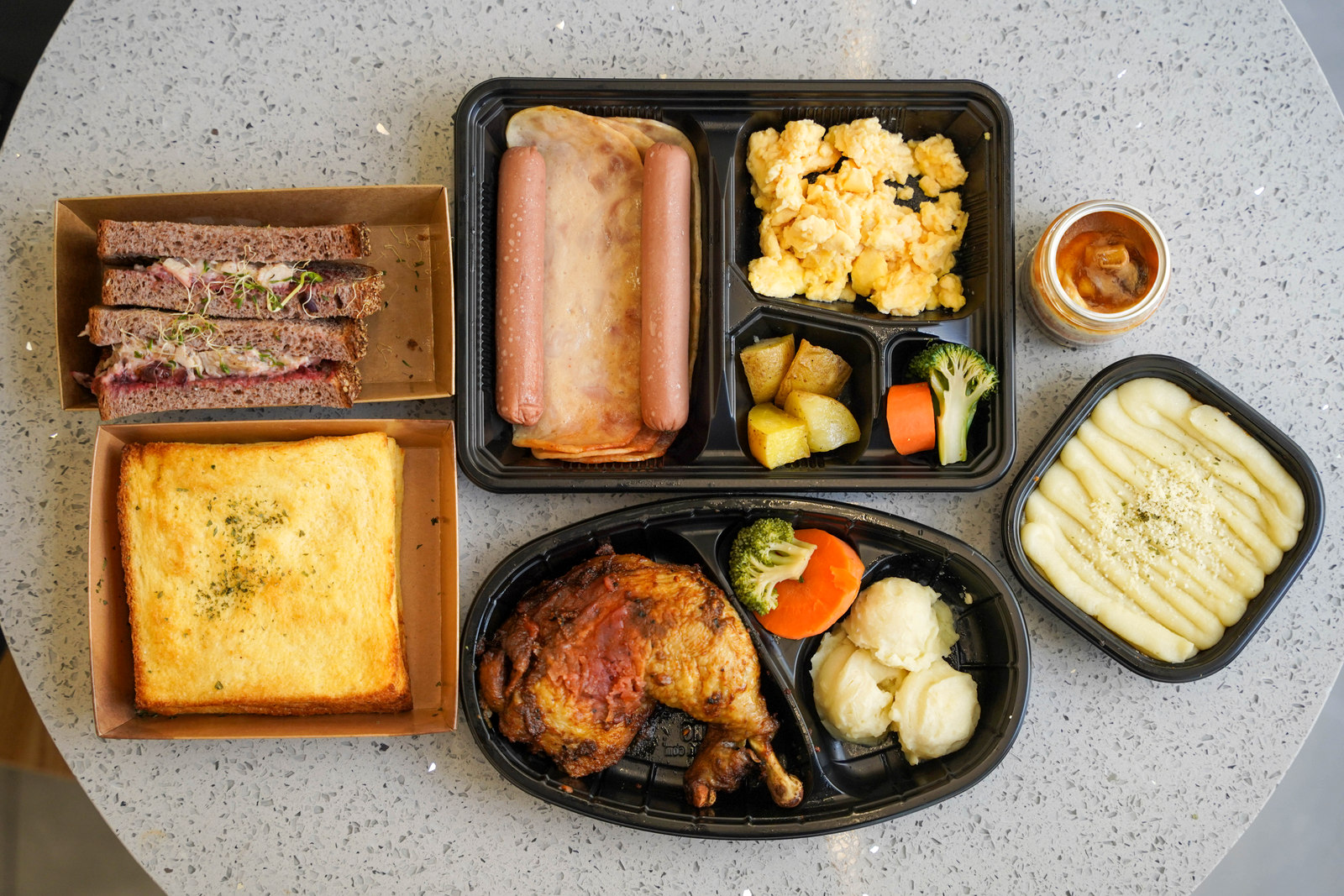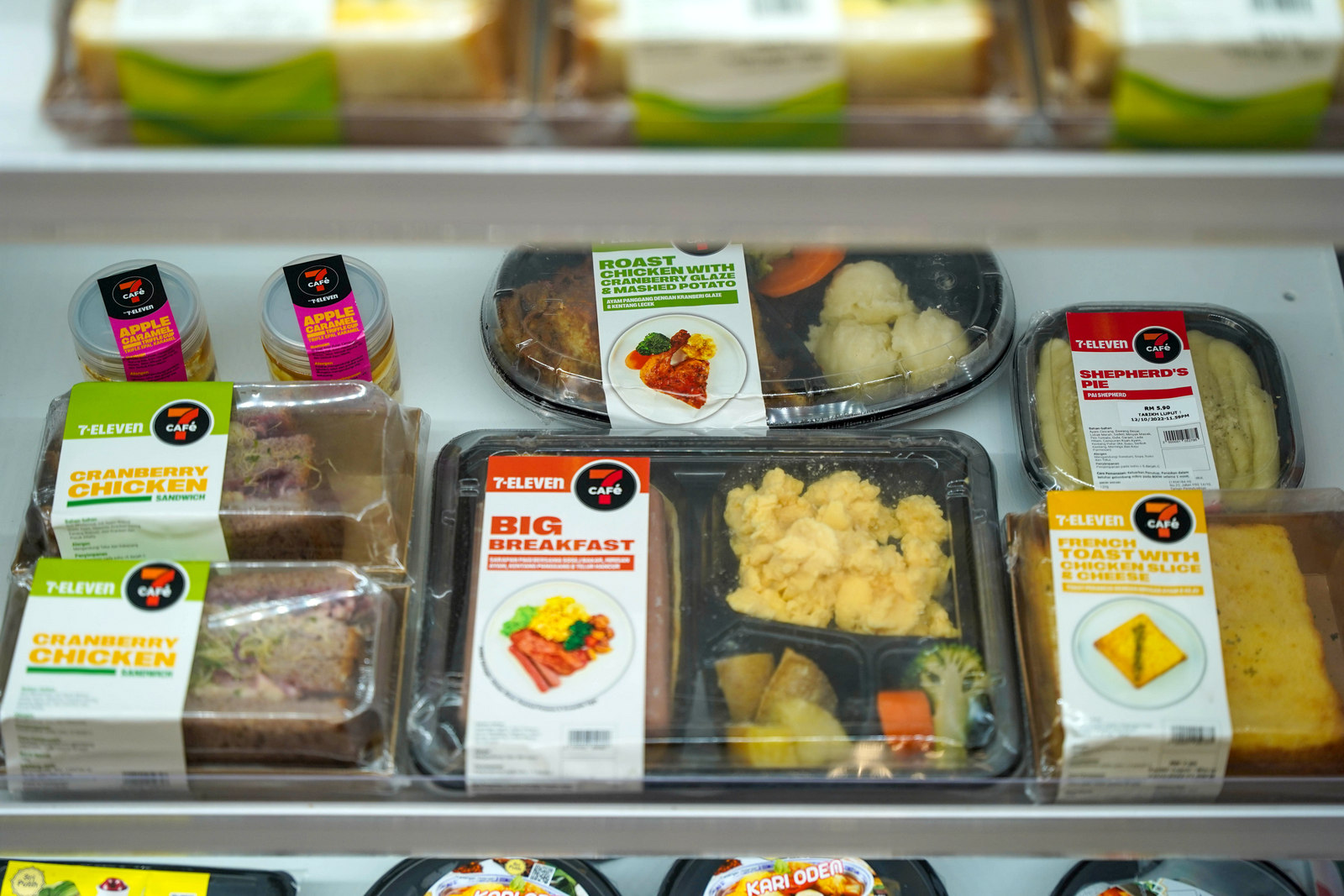 7CAFé by 7-Eleven is best known for convenient snacks and sips, but its newest selection promises heartier meals, crowd-pleasing desserts and refreshing drinks.
From roast chicken to shepherd's pie, big breakfasts to French toast, cranberry caramel croffles to salted caramel lattes, 7CAFé is serving up scrumptious surprises.
These meals are ready to eat, with only quick reheating needed. You can purchase them anytime to consume at selected 7CAFé outlets or to take away to the office or home.
7CAFé's latest menu, available until 31 December 2022, is already a huge hit! Here are the top temptations to try before the end of the year.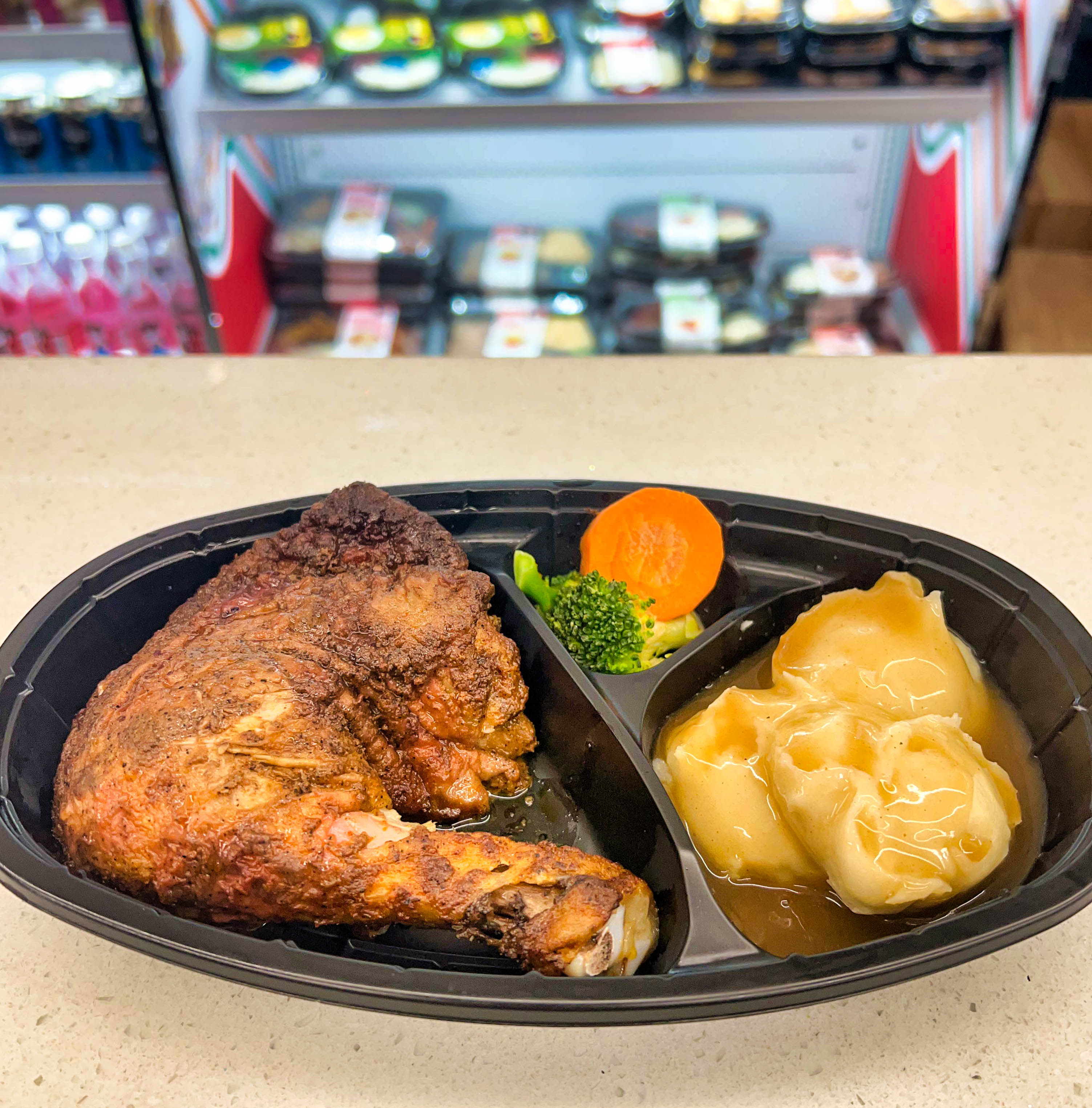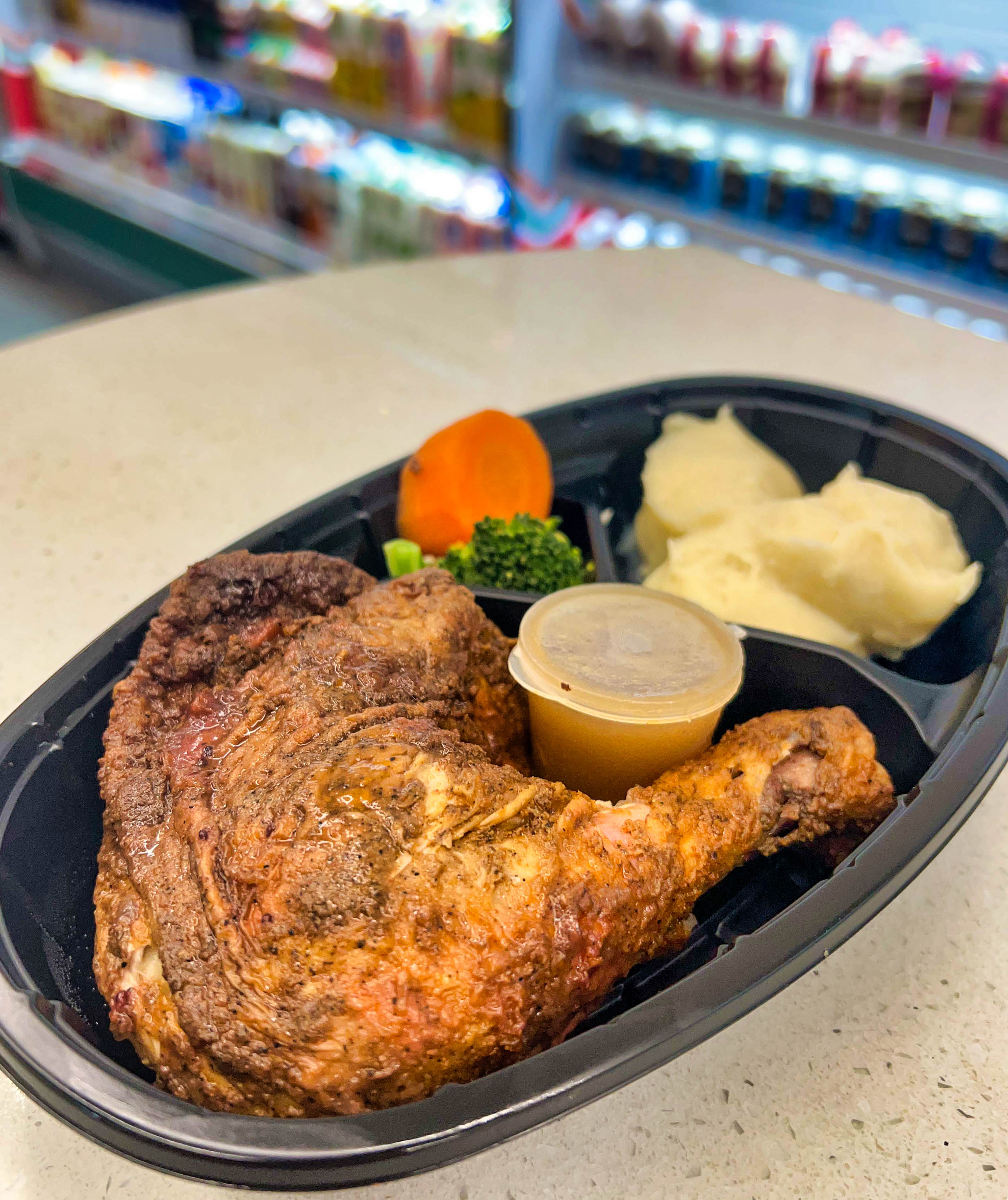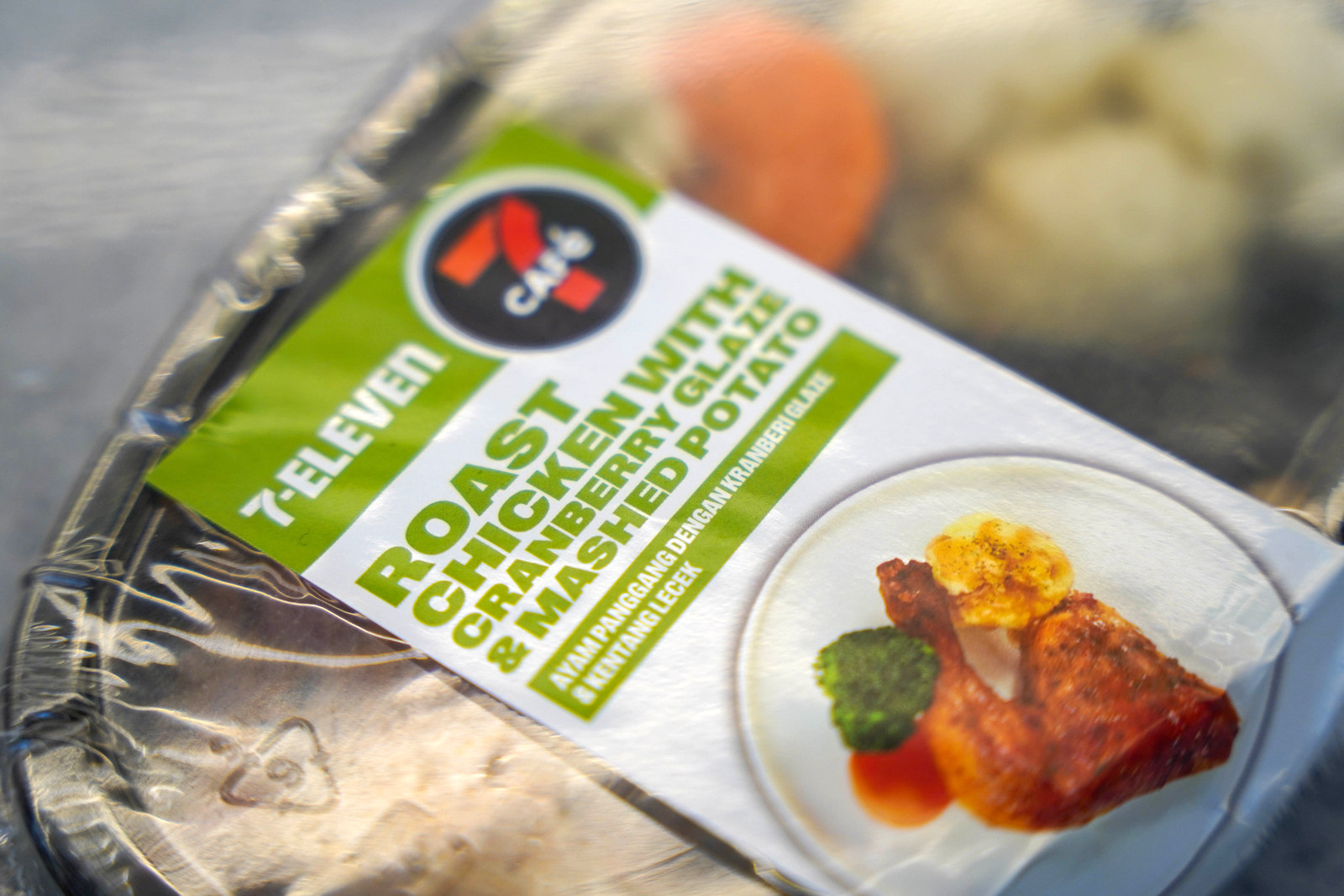 For fans of juicy poultry, 7CAFé's Roast Chicken with Cranberry Glaze and Mashed Potato (RM10.90) will satisfy your cravings. The price is a bargain for a large chicken leg, complete with vegetables for a well-balanced lunch or dinner. This is our recommendation for the first thing to try at 7CAFé, in terms of taste and value.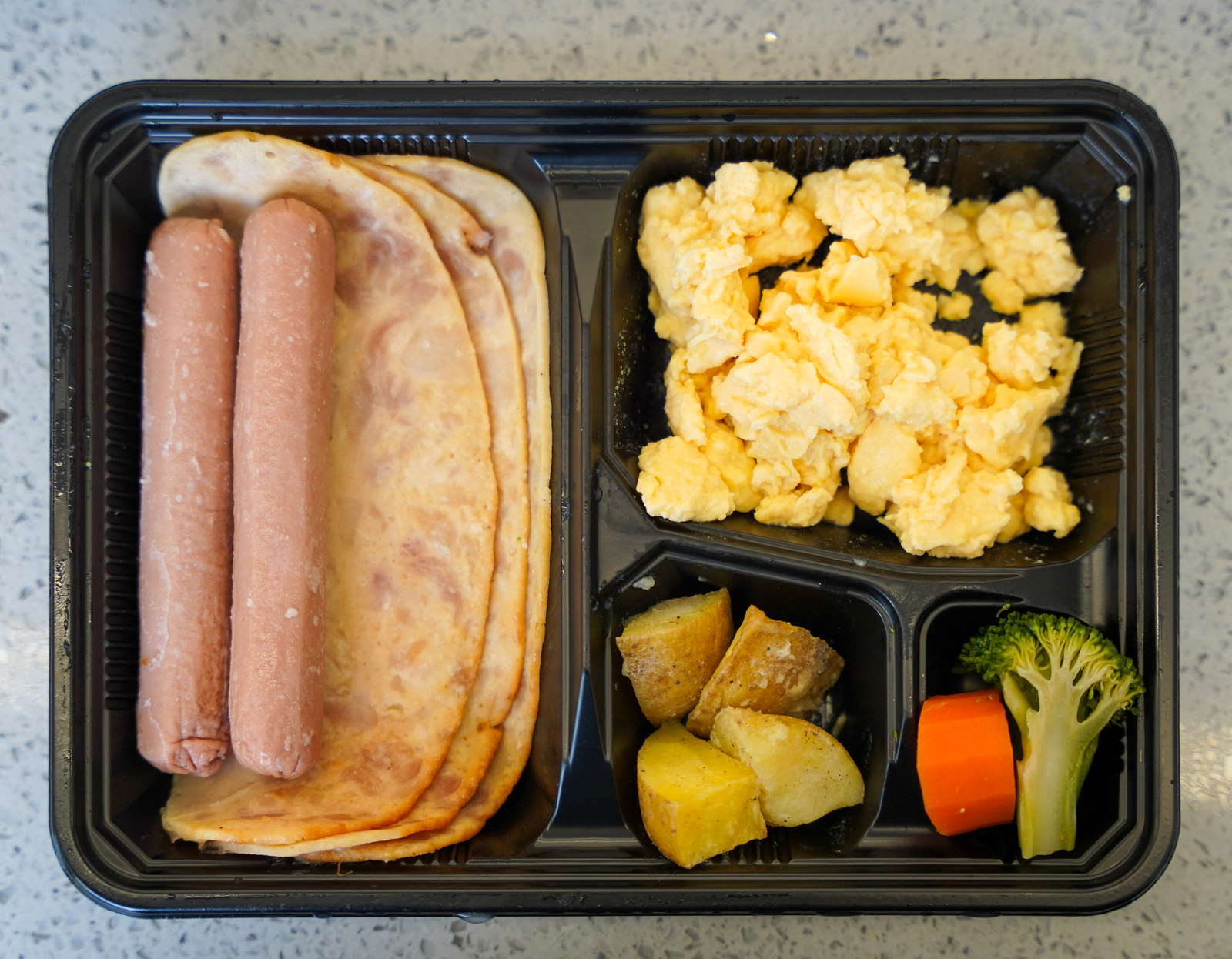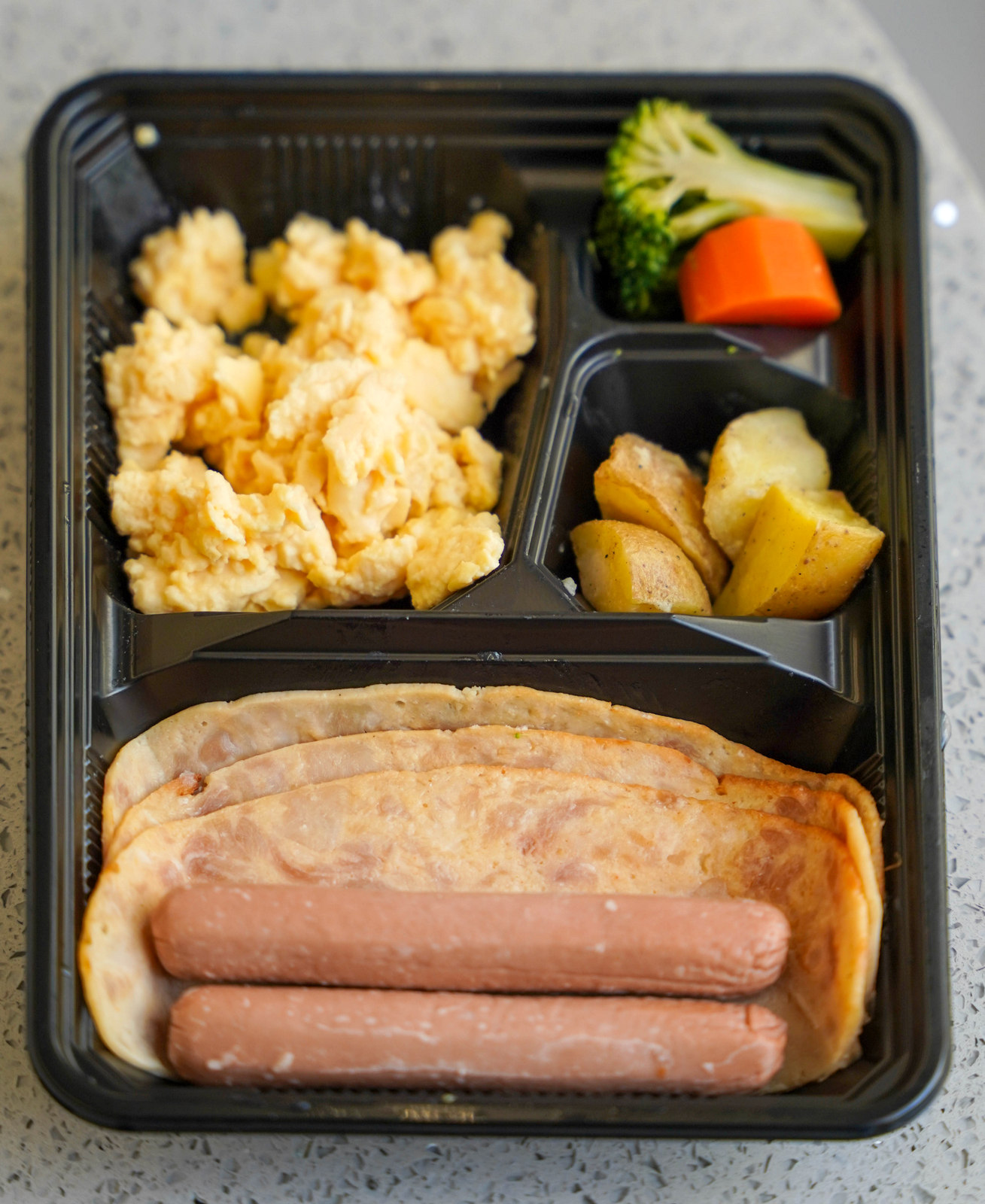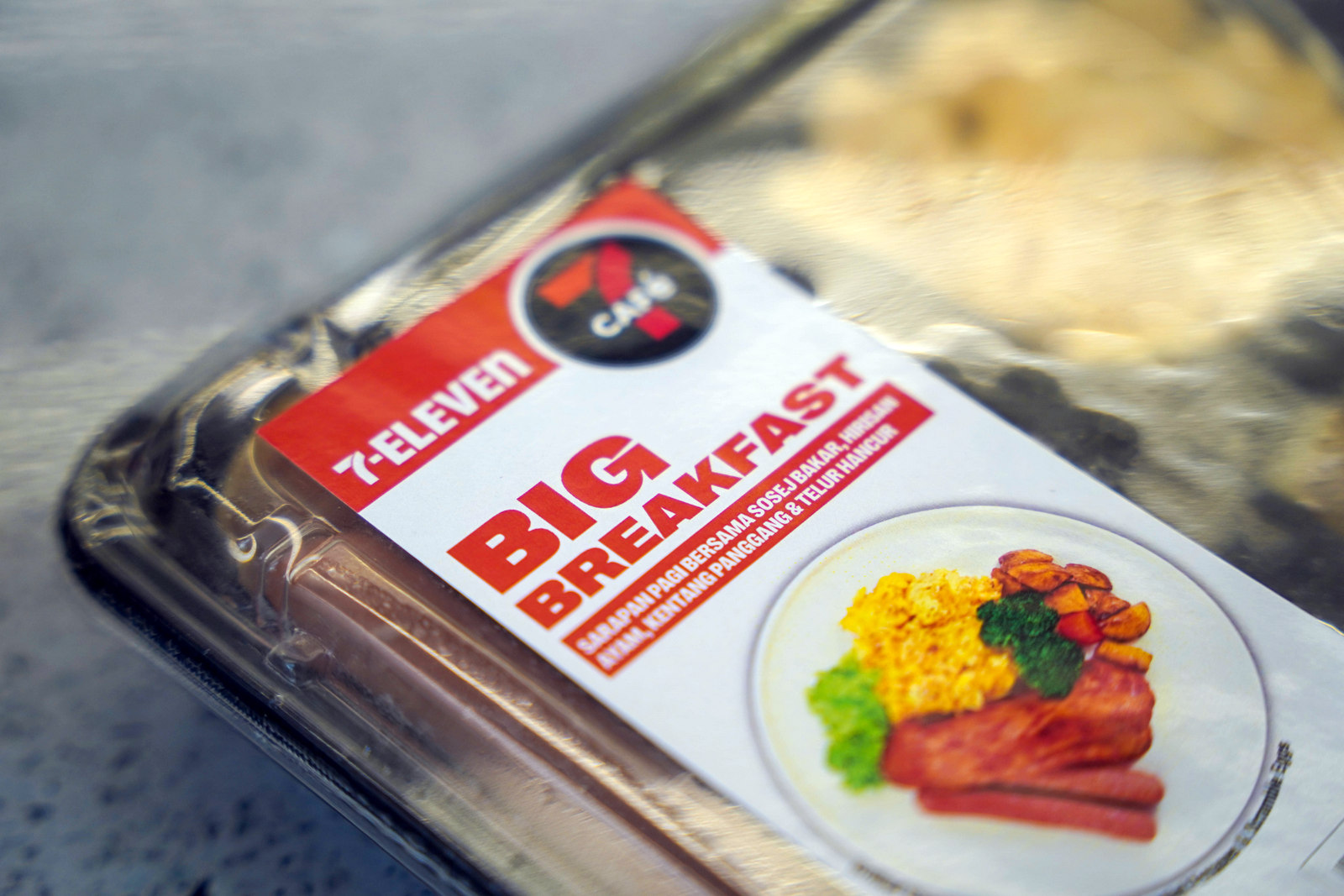 If you left home early in a hurry, without enough time for breakfast, 7CAFé has you covered: The Big Breakfast (RM12.90) features grilled sausages, chicken slices, roasted potatoes, scrambled eggs and vegetables to kickstart your morning. Or you can even enjoy it at night!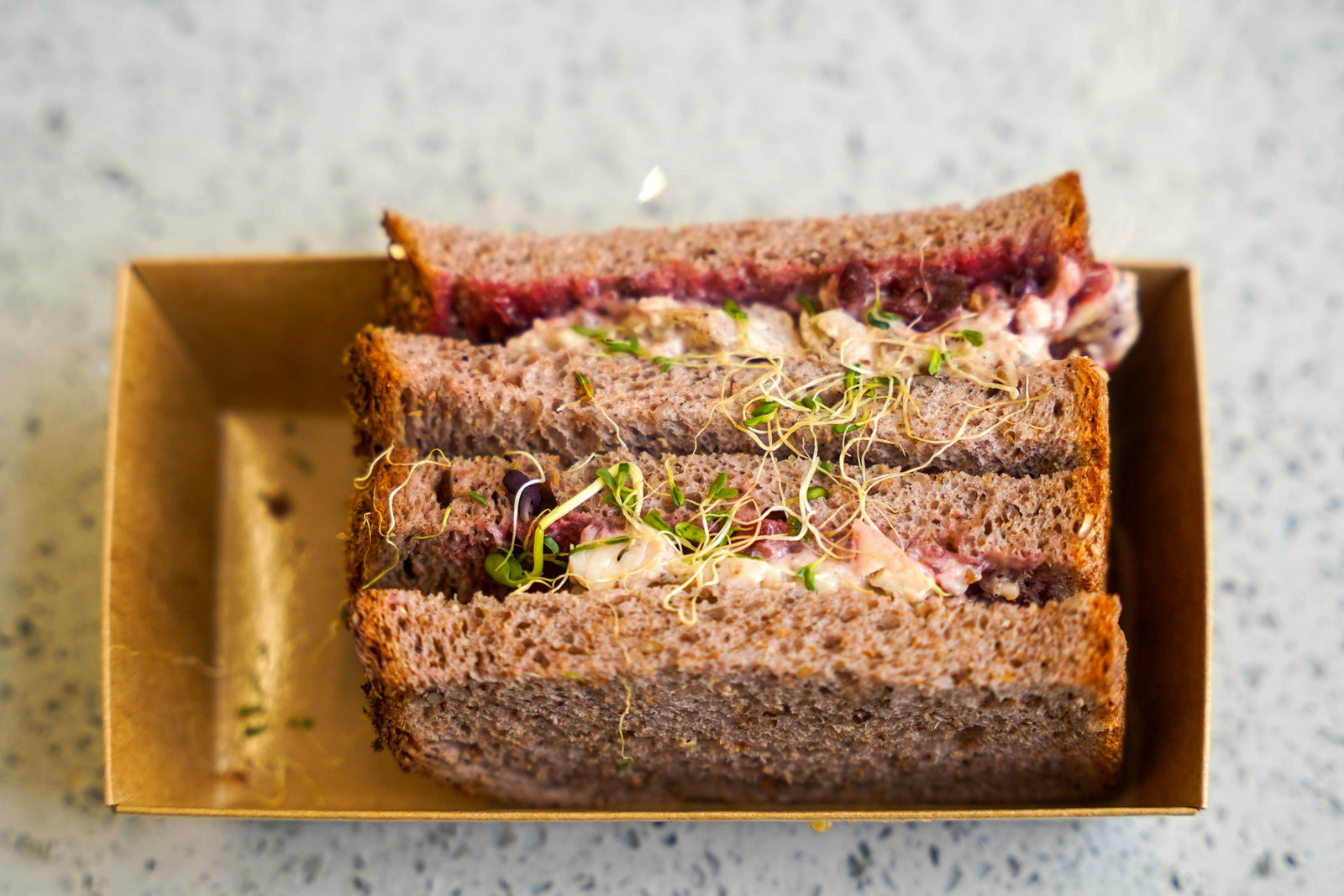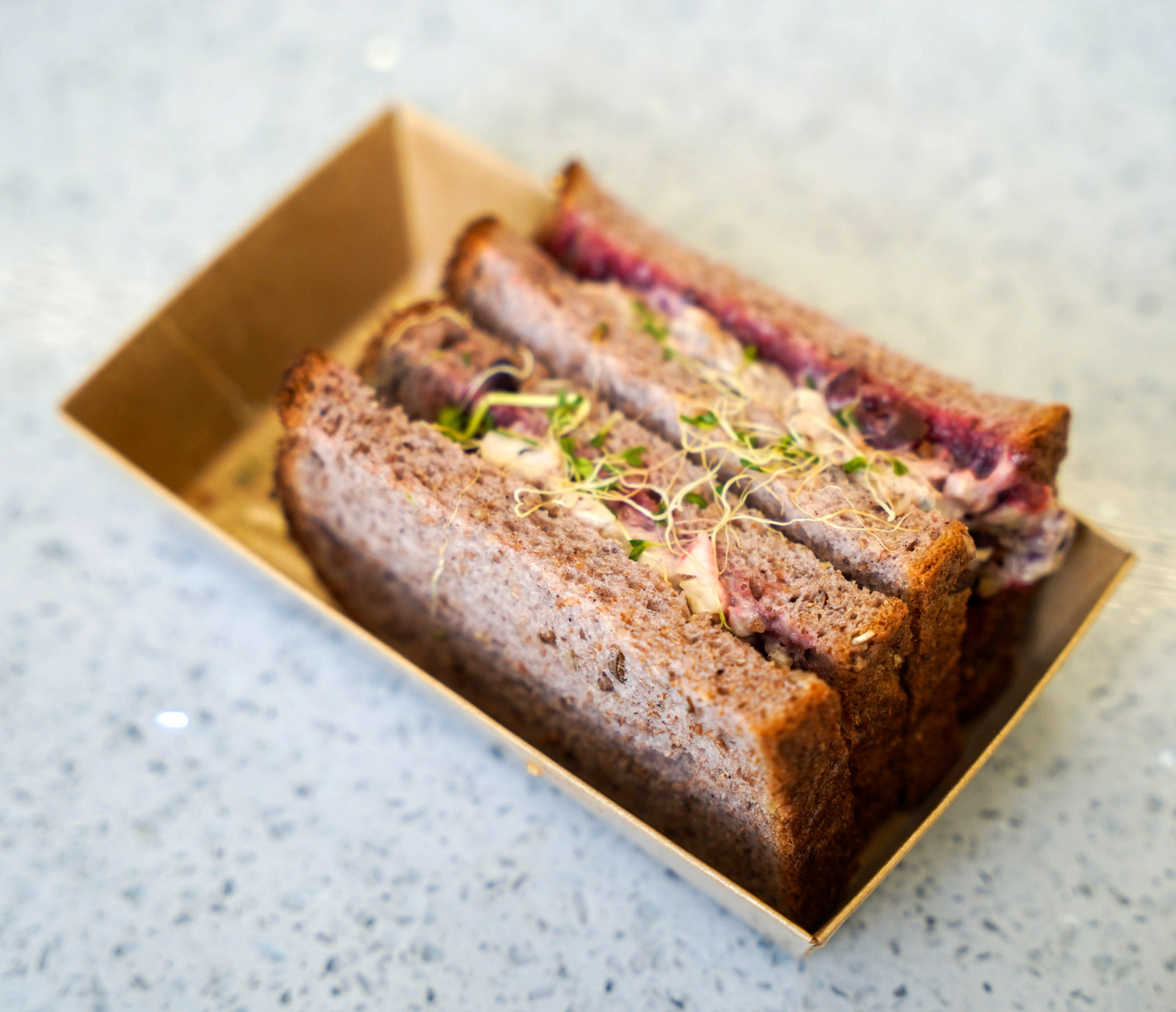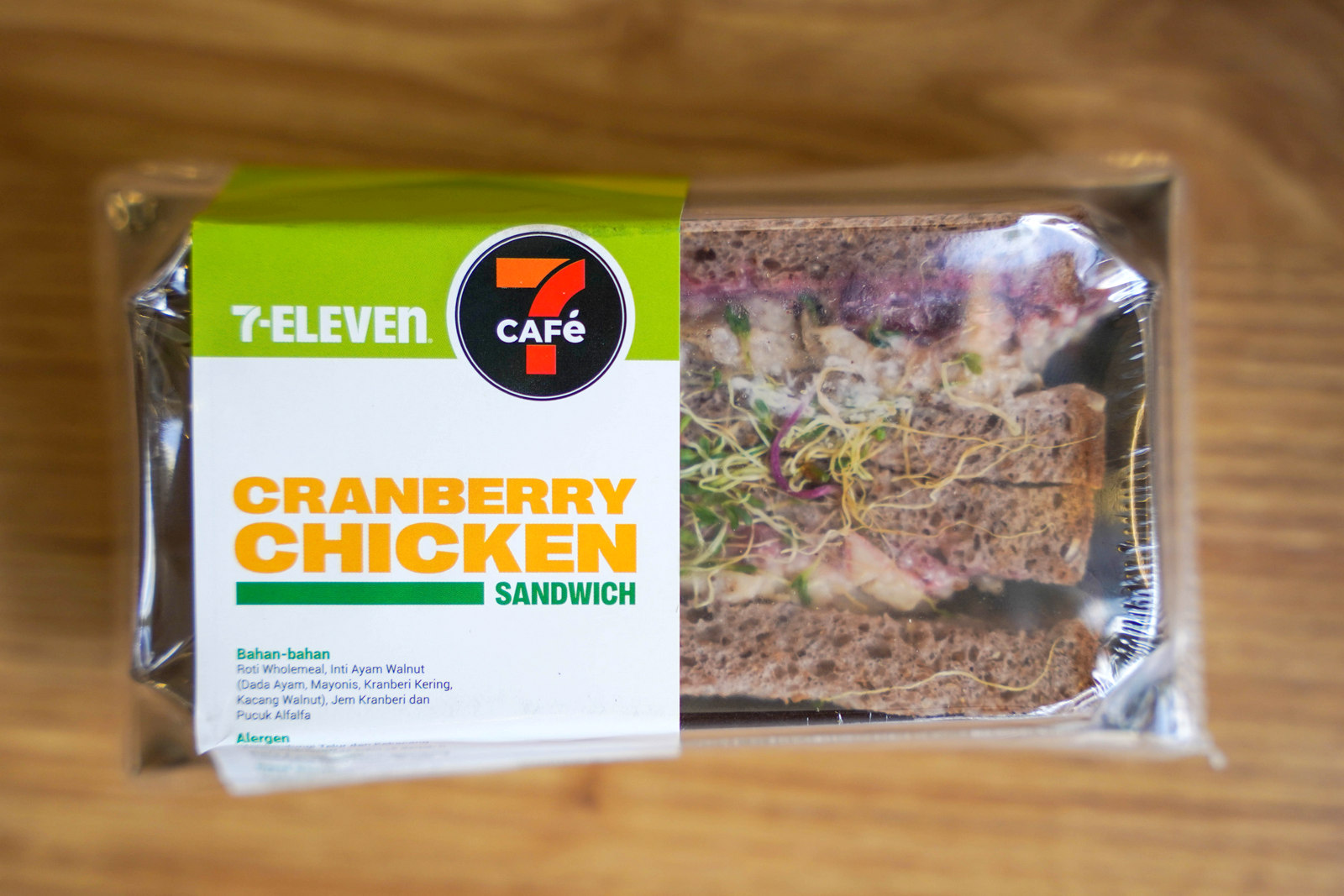 For the ultimate on-the-go sustenance, we like the Cranberry Chicken Sandwich (RM6.90), nourishingly wholesome with wholemeal bread, chicken breast, walnuts, cranberry jam and dried cranberries for a meaty, nutty and fruity treat.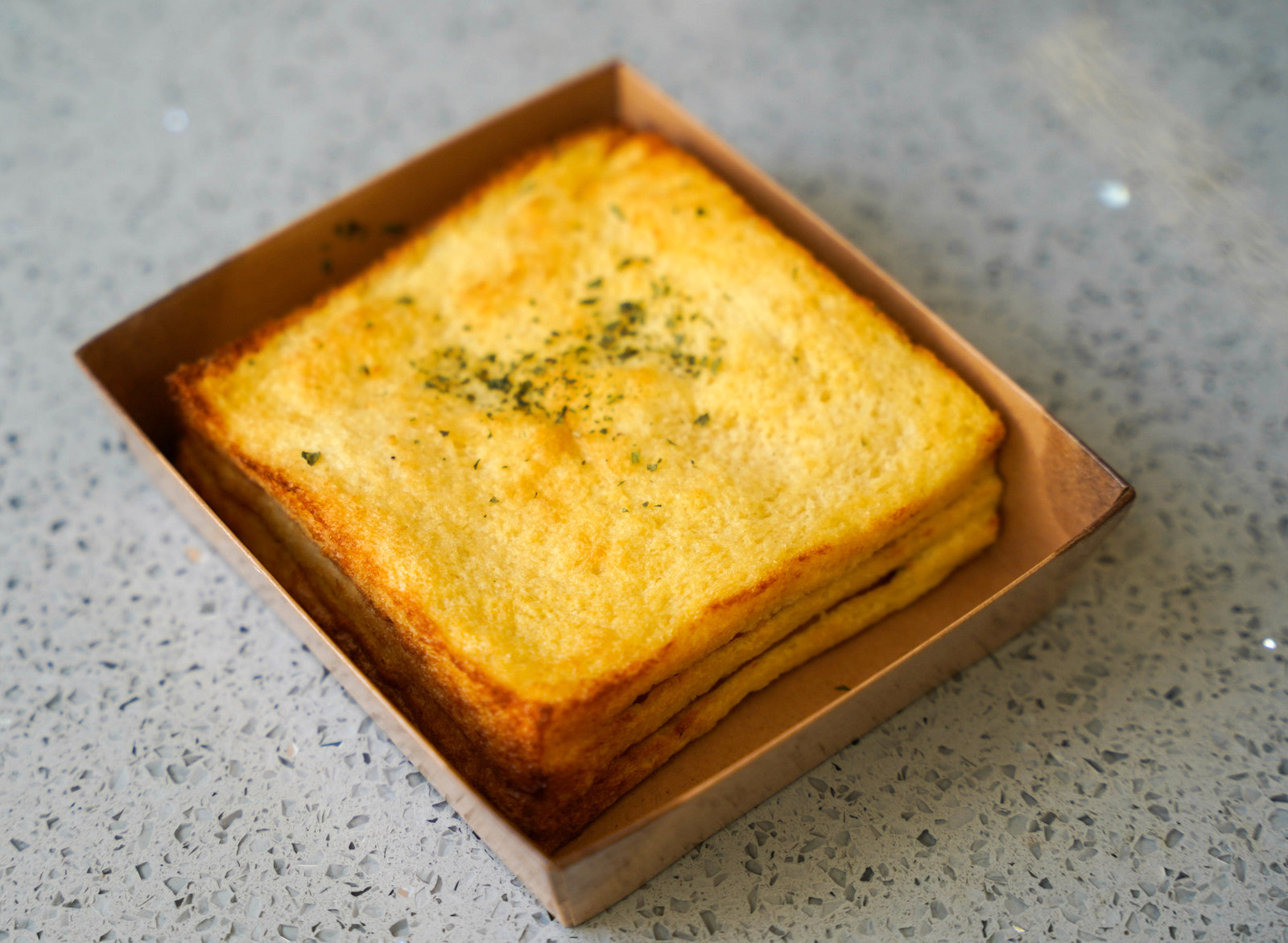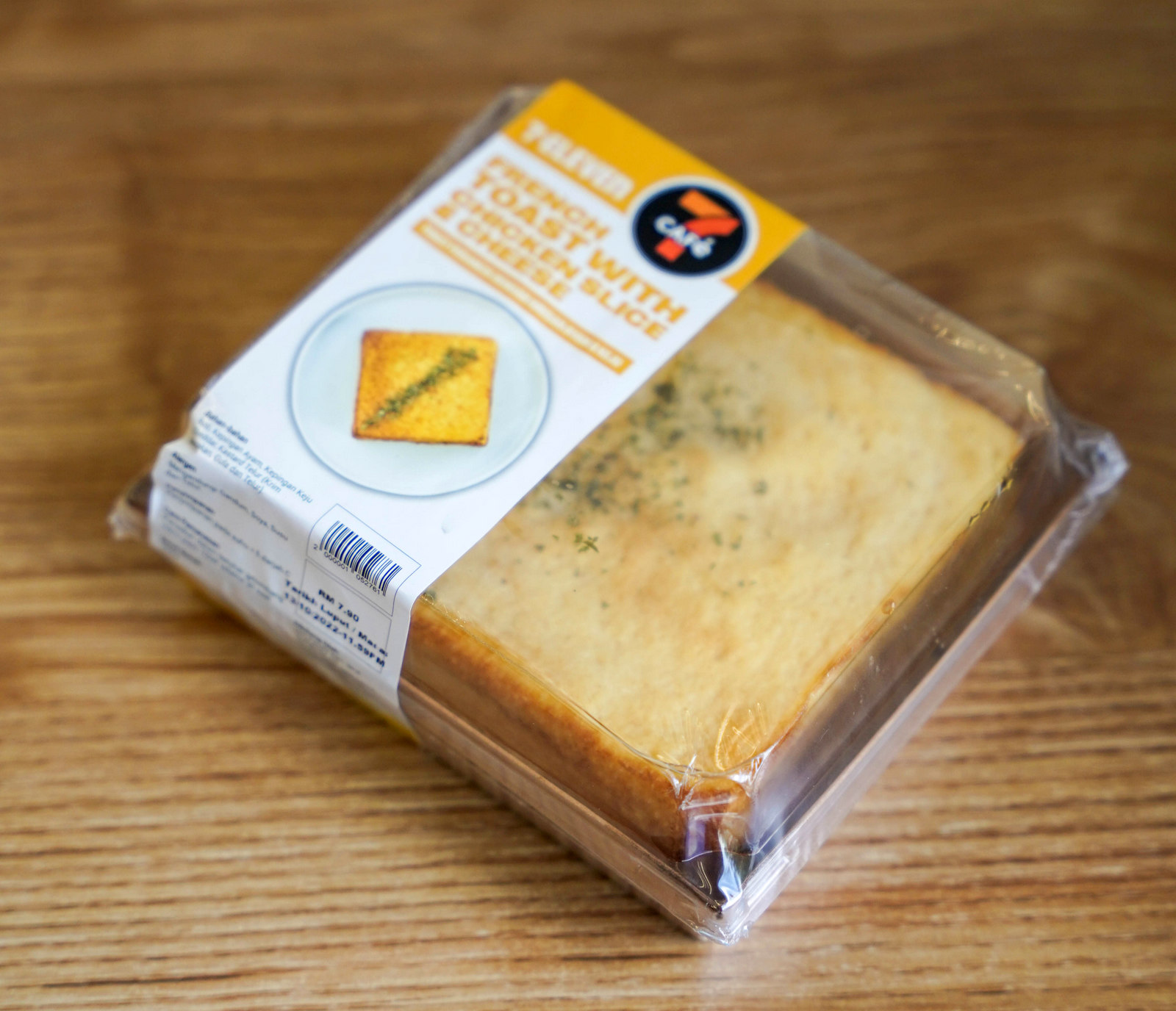 The French Toast with Chicken Slice and Cheese (RM7.90) is more richly indulgent, with a sweet-savouriness that makes it both a meal and dessert in one serving.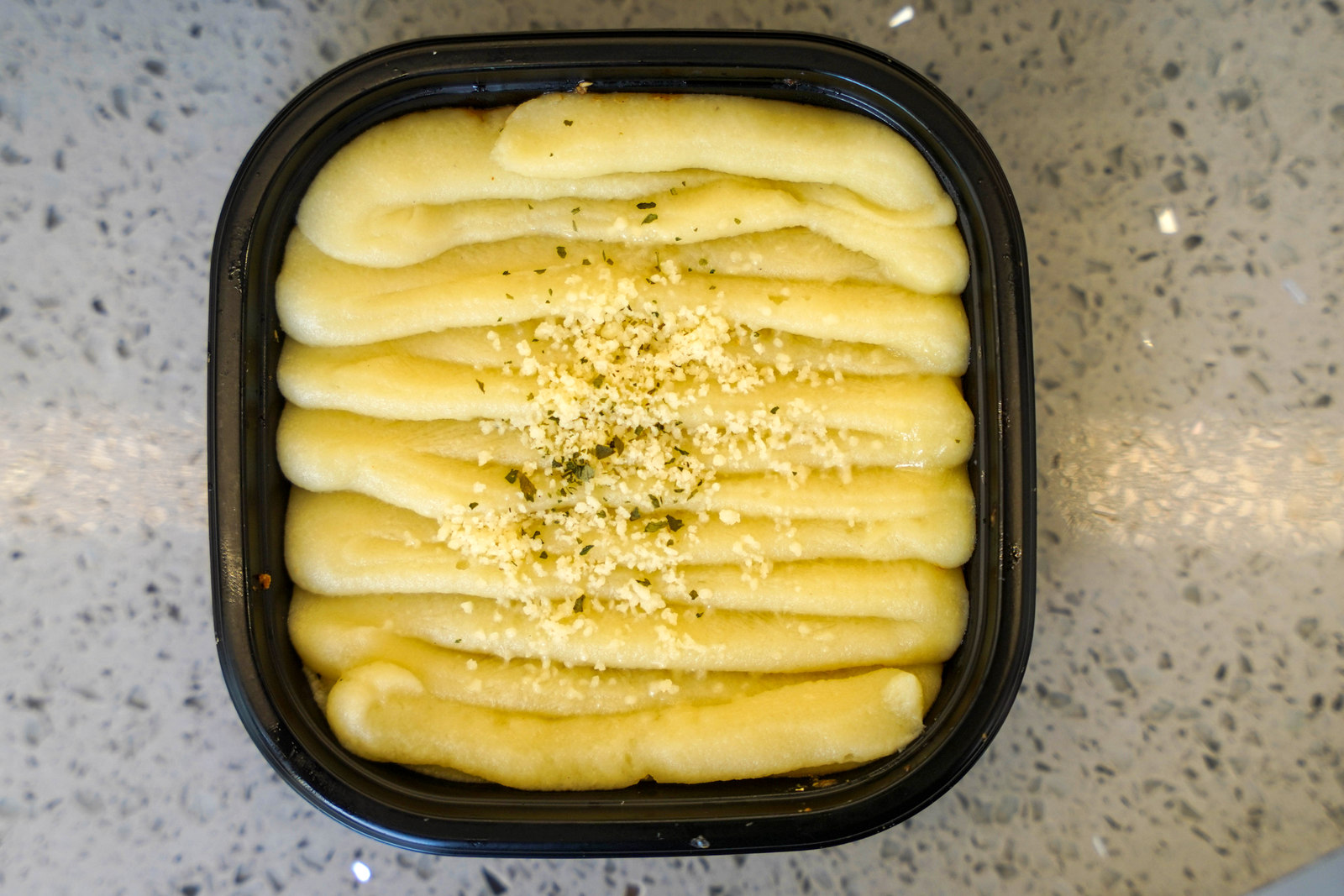 For fans of carbs-and-protein pairings, the Shepherd's Pie (RM5.90) is a munch-worthy meal, with minced meat layered beneath creamy potato. Irresistible when the hunger pangs strike!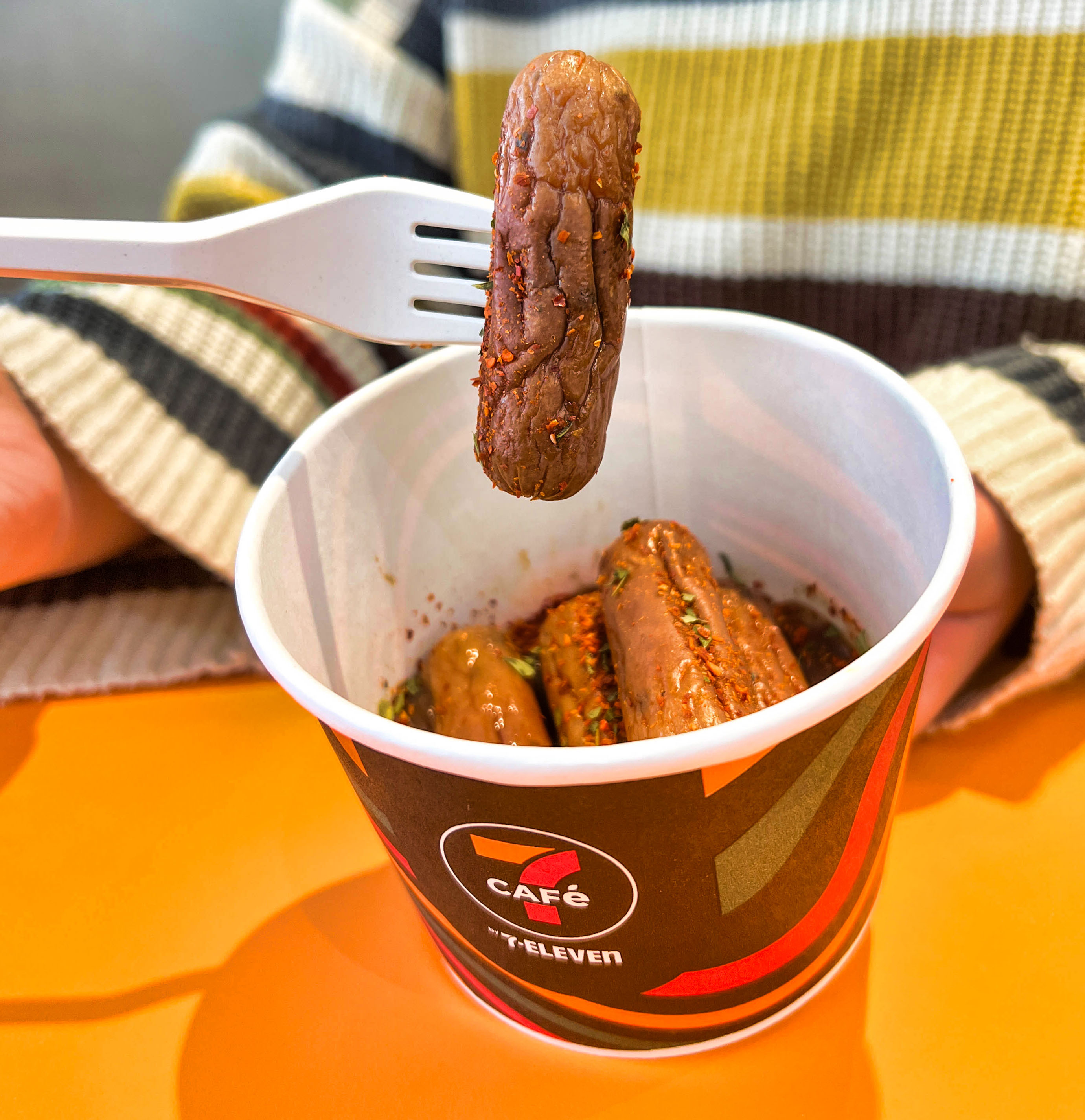 The Cocktail Sausages with Mashed Potatoes (RM6.90) are also comfortingly familiar, with the plump sausages partnering pleasurably with the thick, tender potatoes.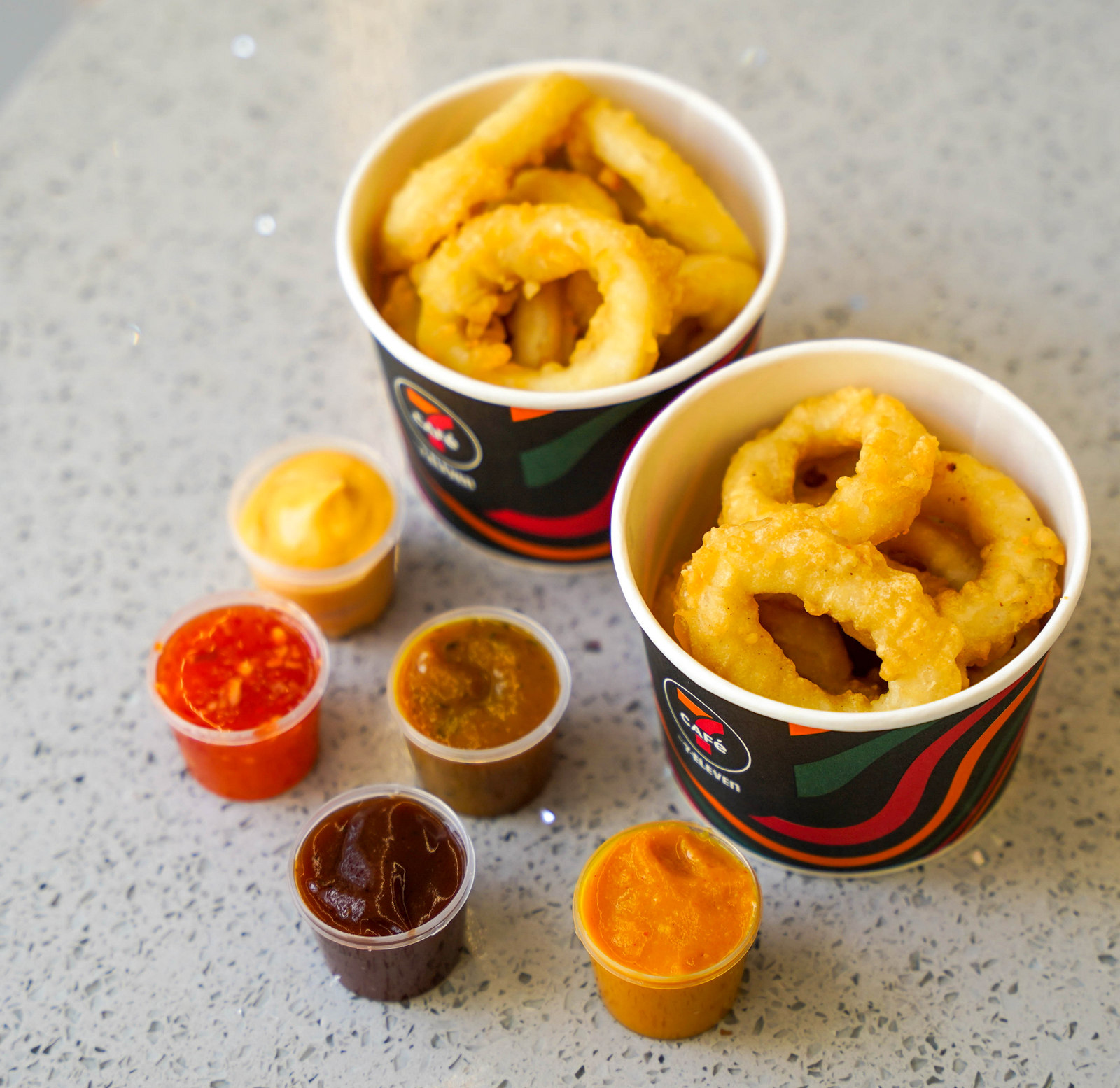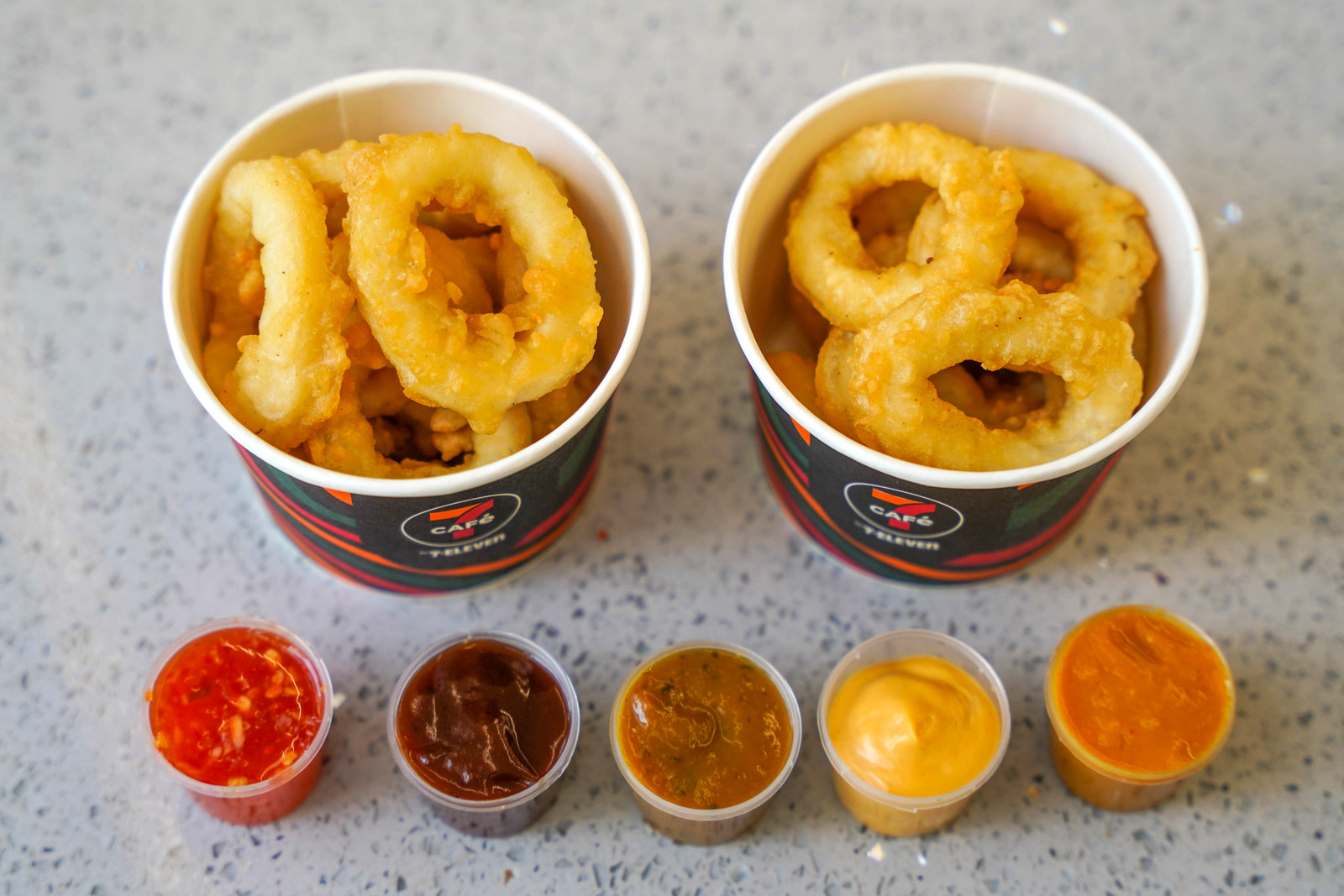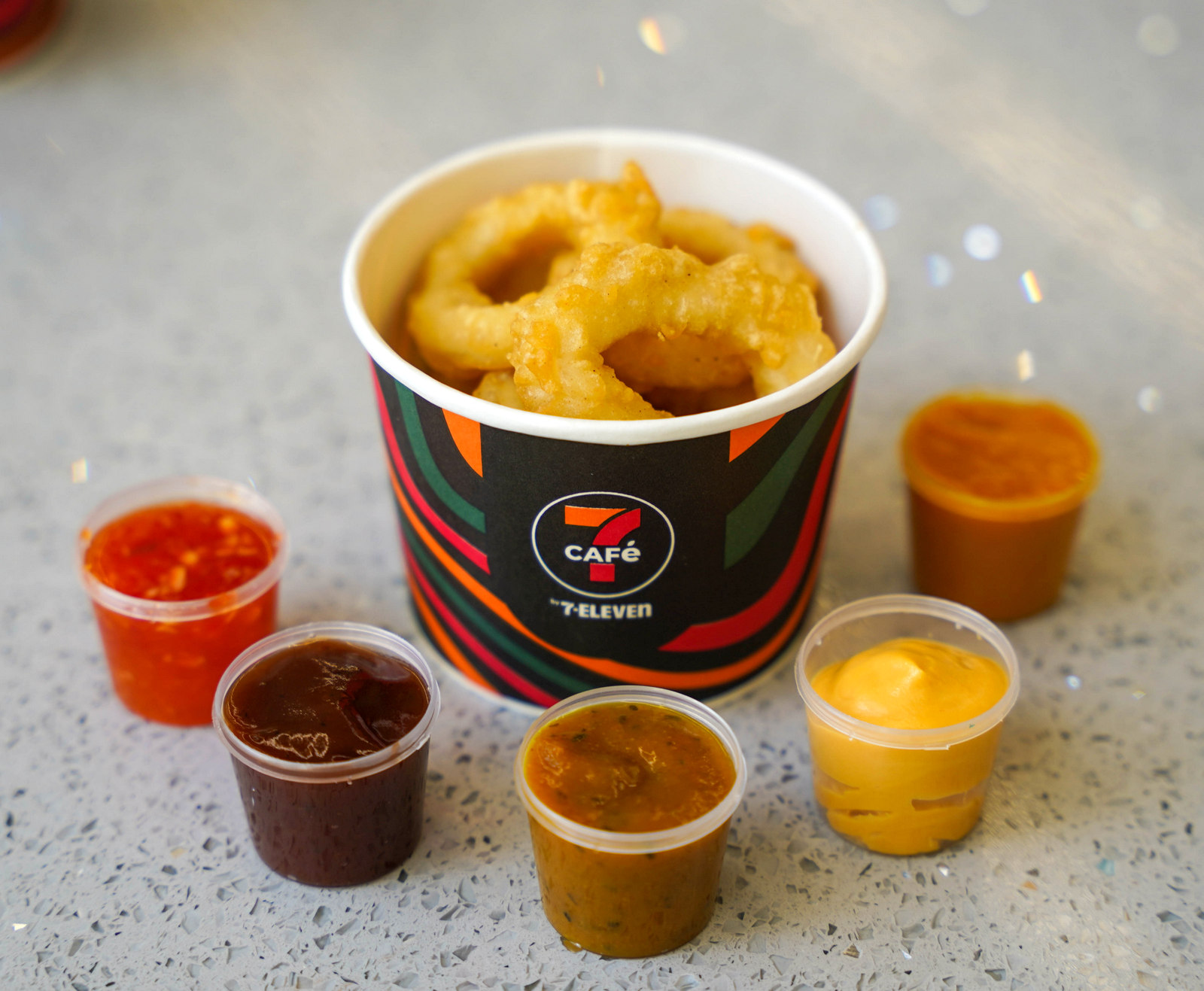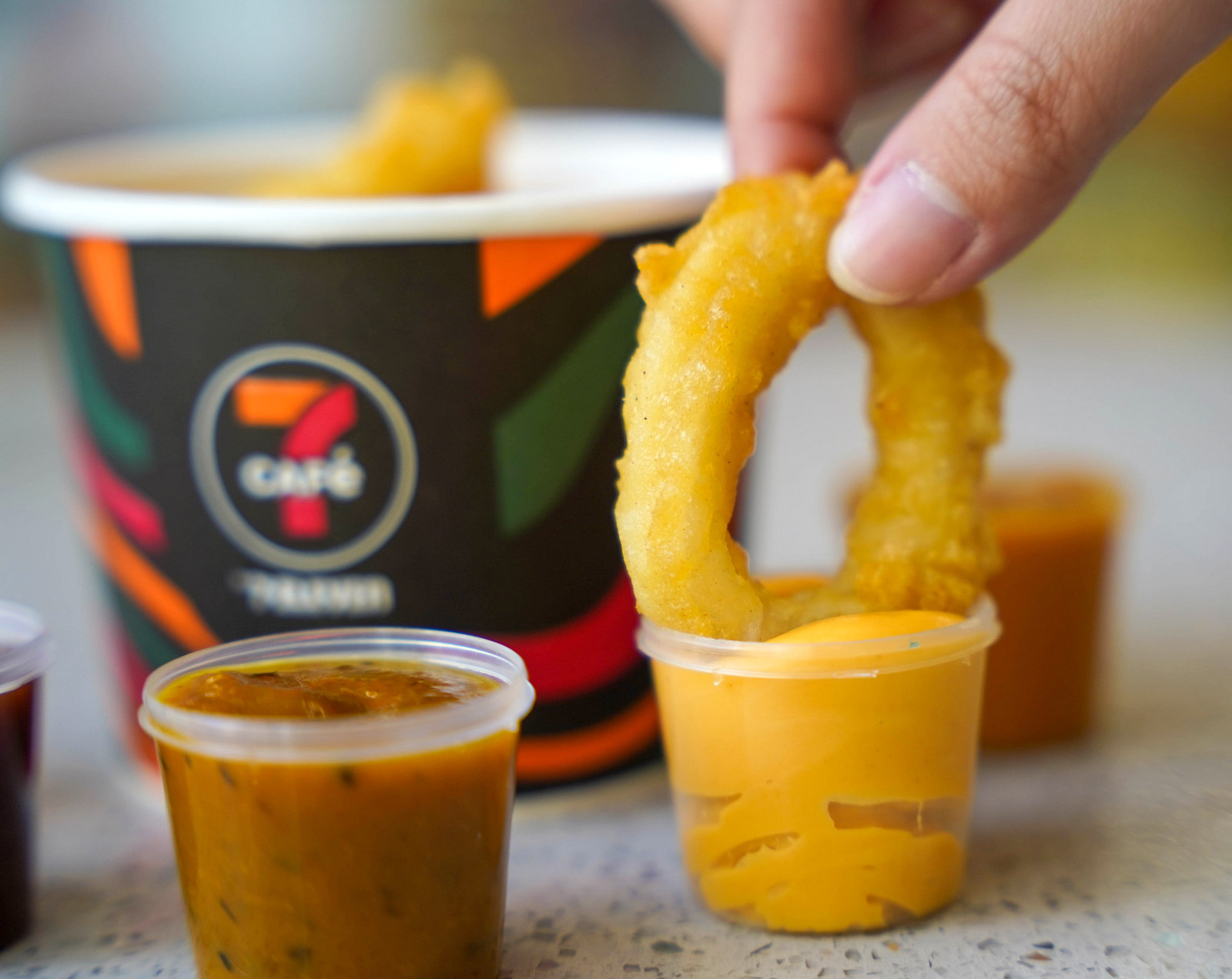 For snacking and sharing, the Calamari Rings (RM7.90) can be addictive, crisp to the bite and full-bodied to the chew. Best of all, they come with your choice of sauce - spicy mango, sweet chilli, honey mustard, BBQ or nacho cheese. Sample all to select your flavourful favourite!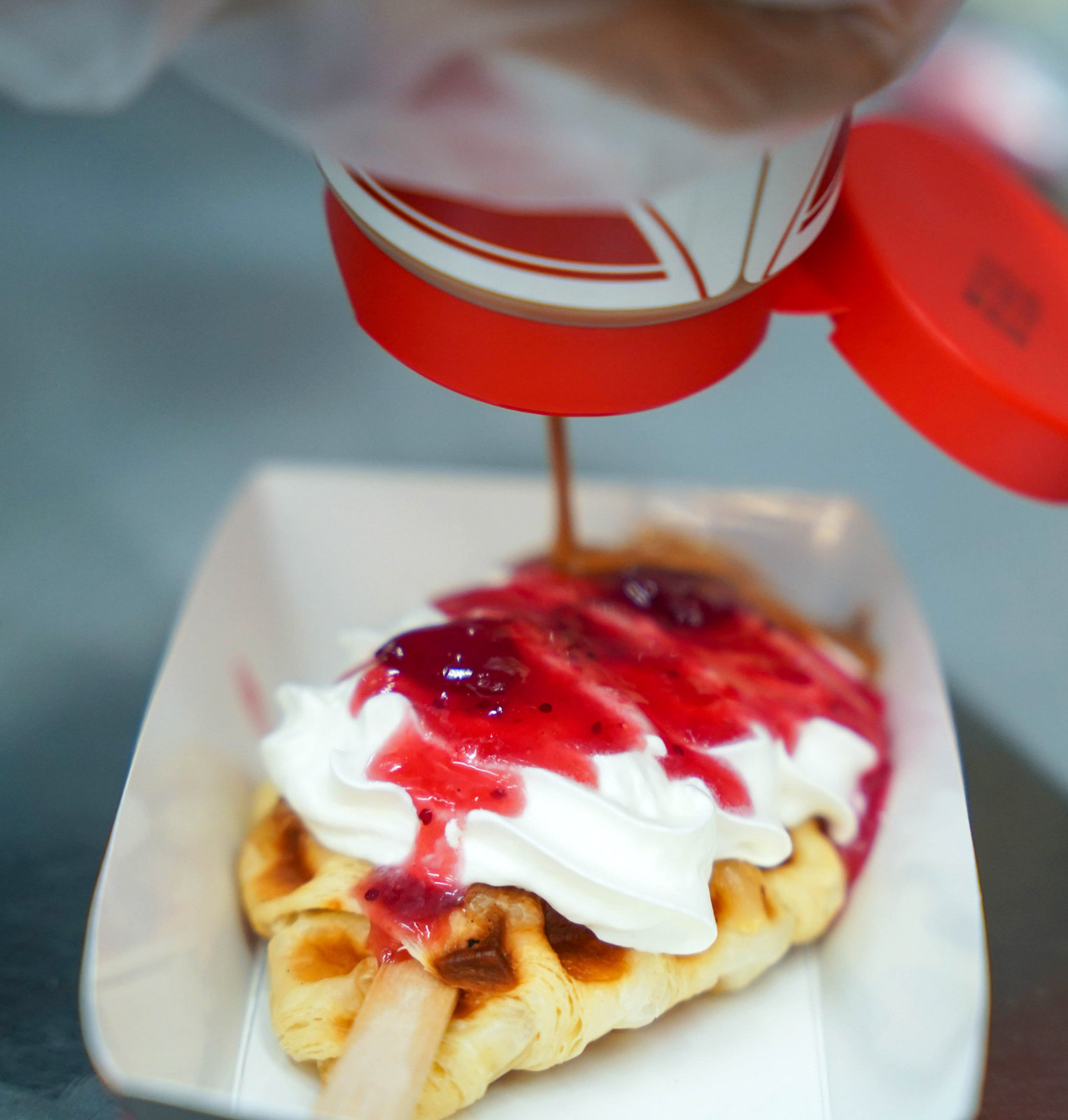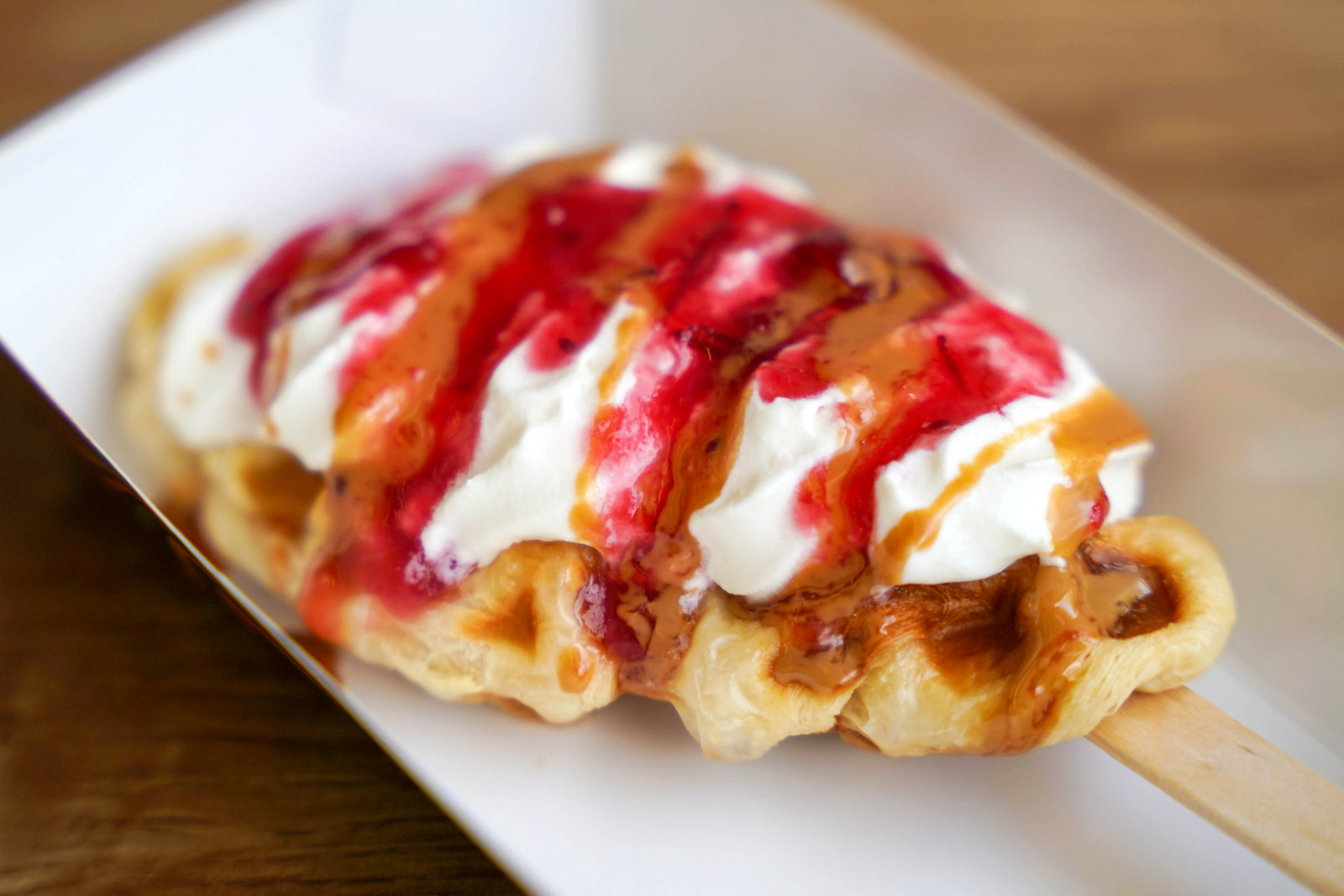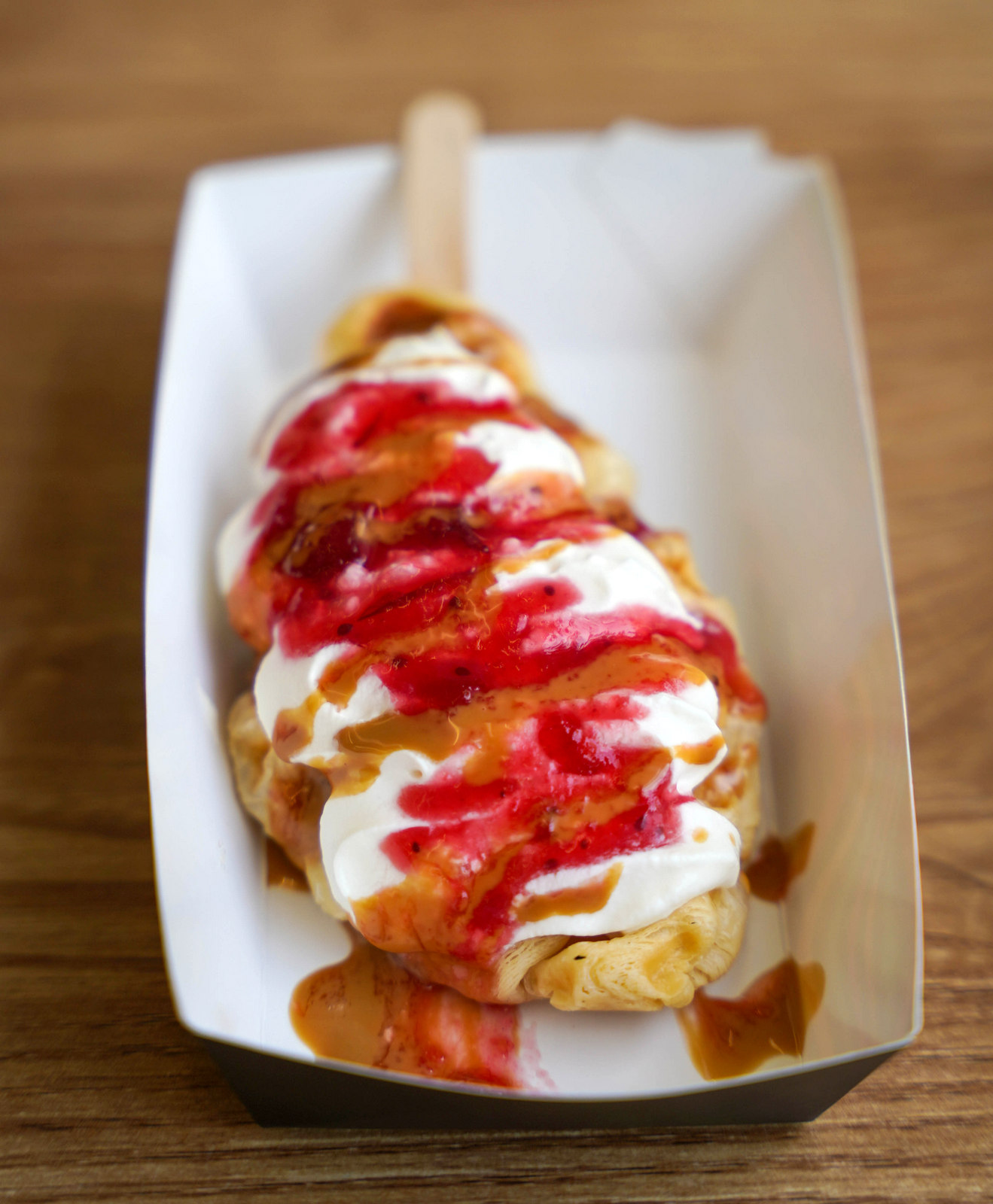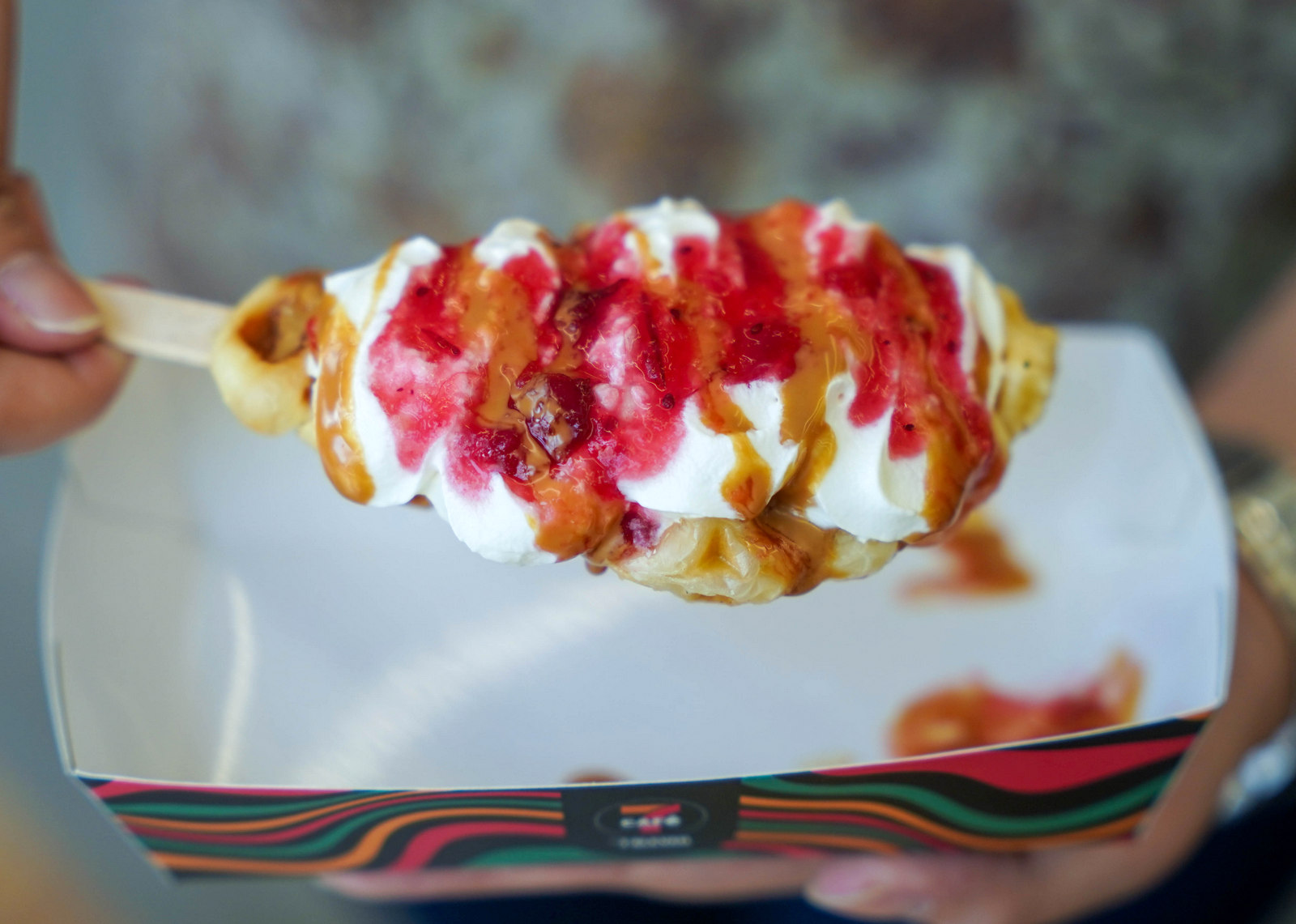 Time for a sweet treat: 7CAFé's Cranberry Caramel Croffle (RM6.90) is a charming creation, with a crisp tang to the croffle and a nectarous berry sweetness to the toppings.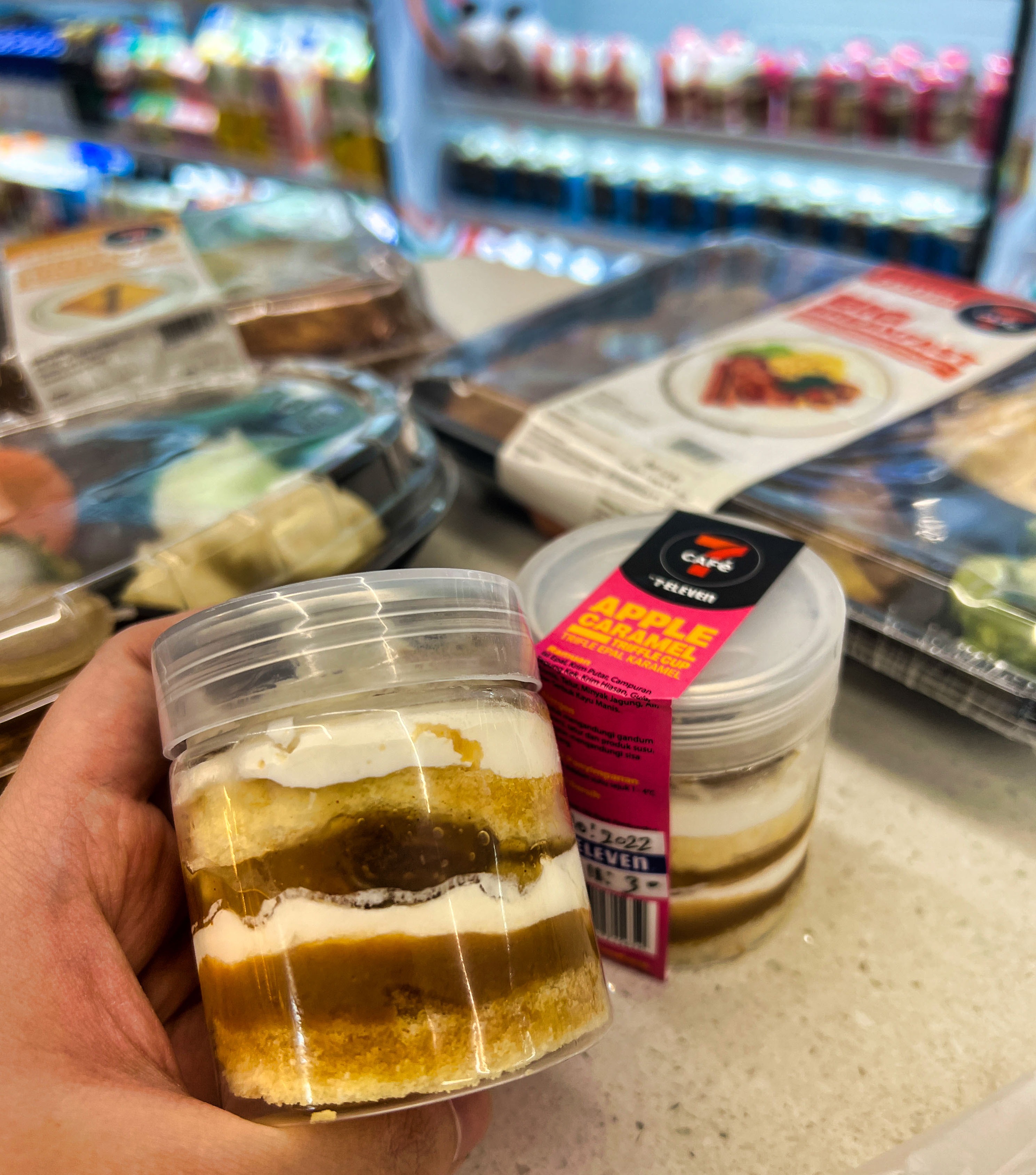 The Apple Caramel Trifle (RM6.90) is easygoing, enticing for a pick-me-up in a rush, with ripe apple bits cushioned in a caramel-rich jar of custardy sponge cake and cream.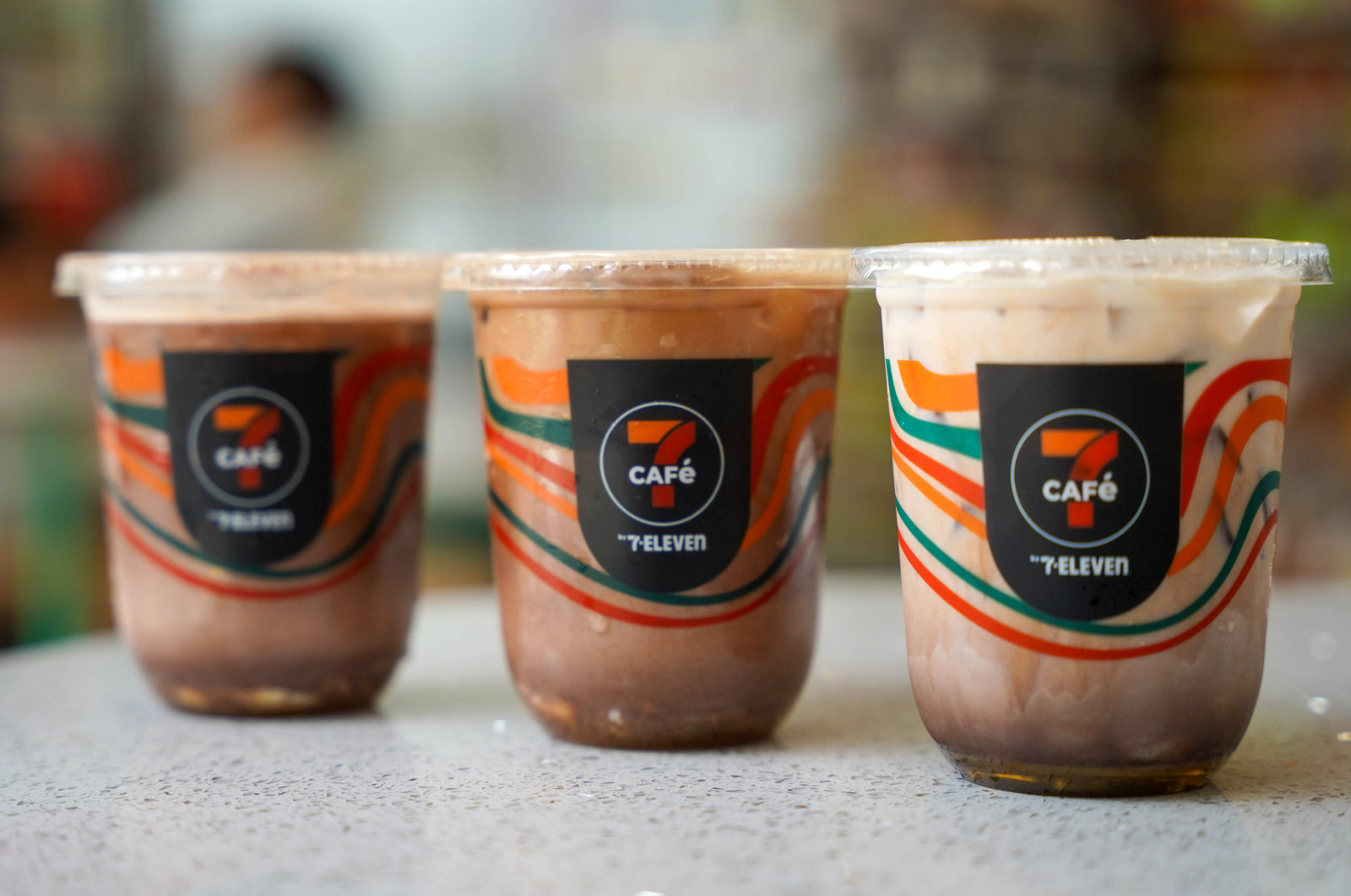 For a reviving thirst-quencher, we relish the Orange Mocha (RM7.90), Salted Caramel Latte (RM6.90) and Orange Chocolate (RM7.90). Since it's been a hot afternoon, we've ordered them icy-cold to combat the humidity. Hot versions of all these beverages are also available.
Watch this video to find out more!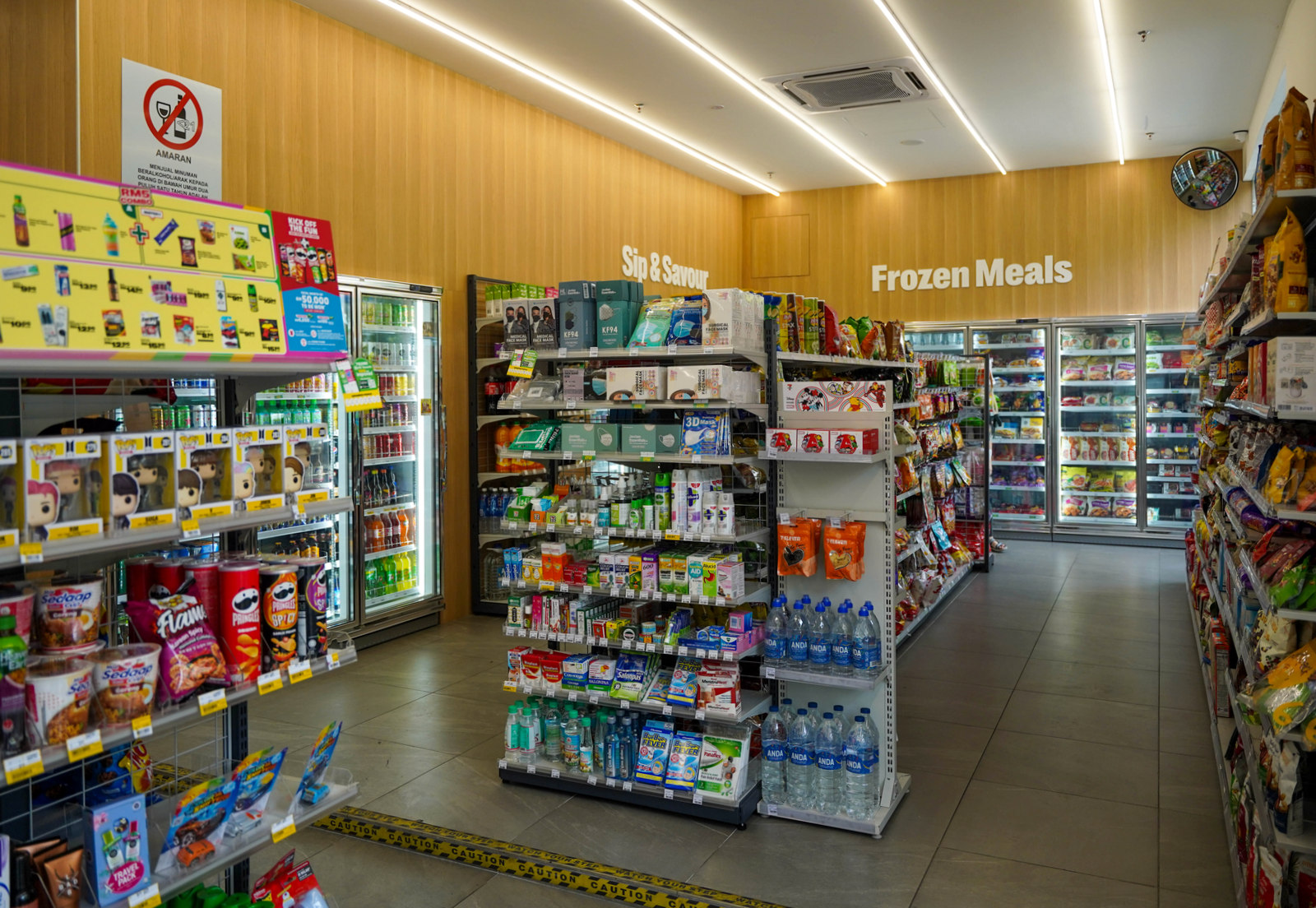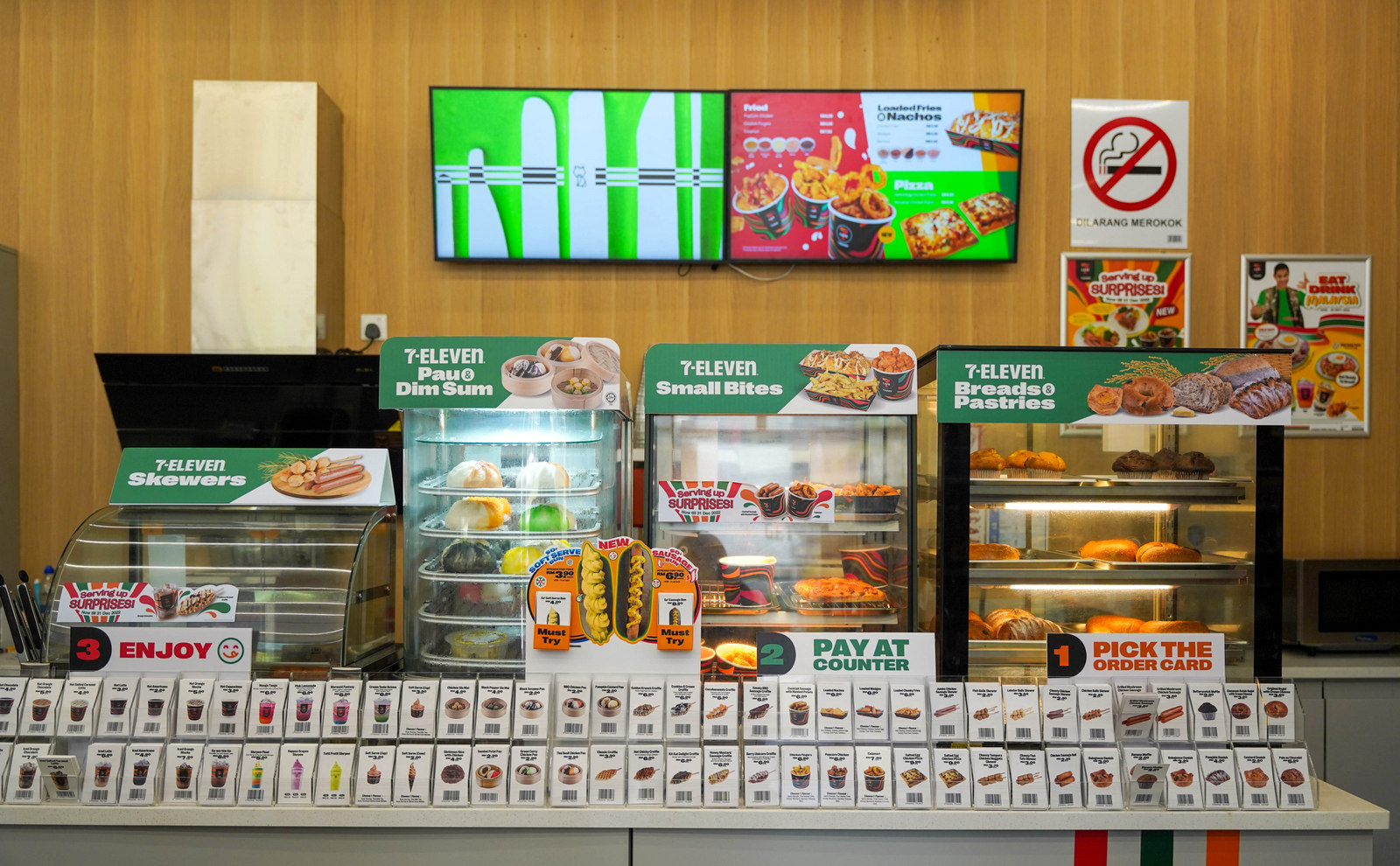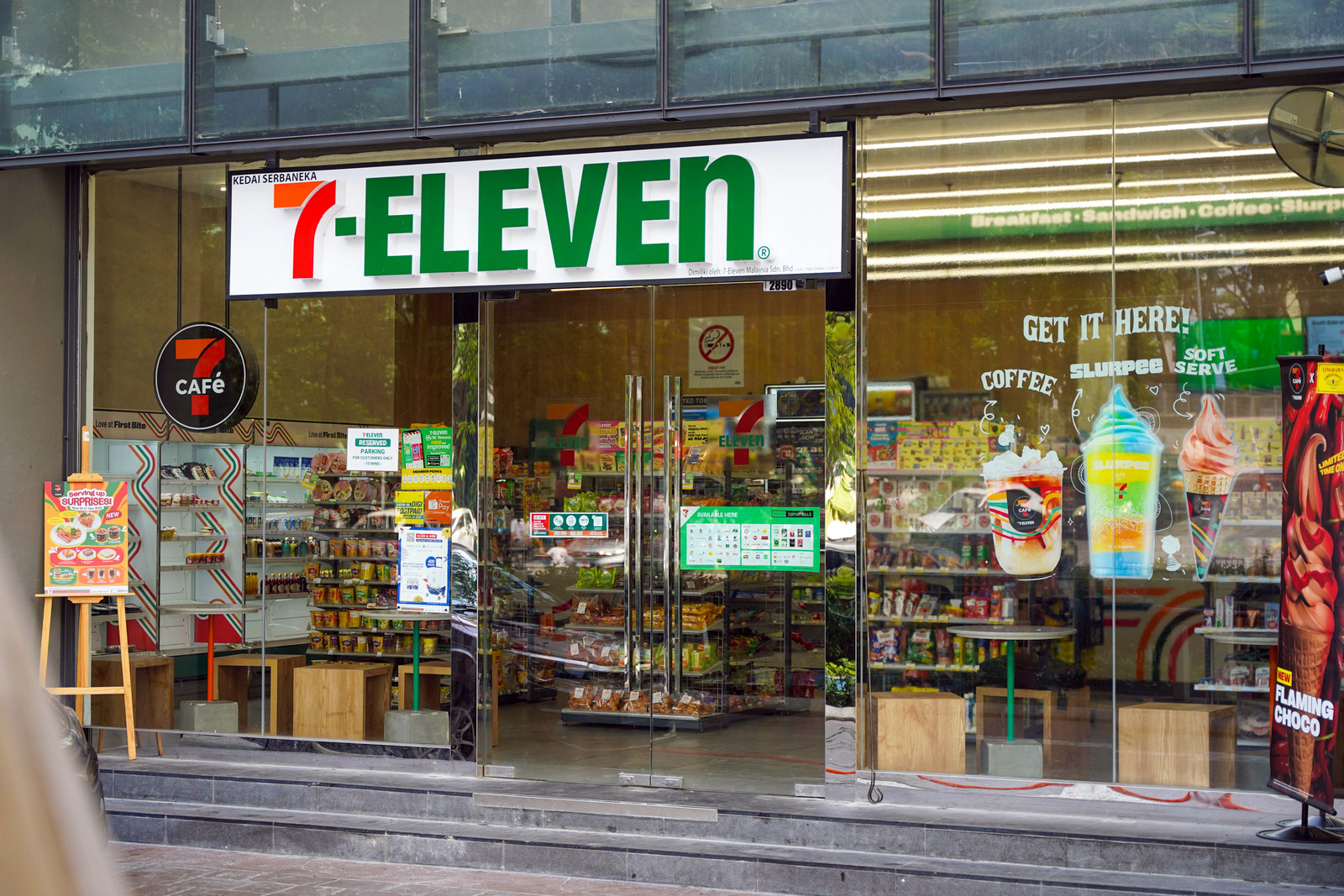 Follow 7-Eleven Malaysia on these channels:
Facebook: facebook.com/7ElevenMalaysia
IG: instagram.com/7elevenmalaysia
Tiktok: tiktok.com/@7elevenmalaysia_official
Website: 7eleven.com.my
---
You Might also Like